Chocolate tasting with Designer Tilmann Grawe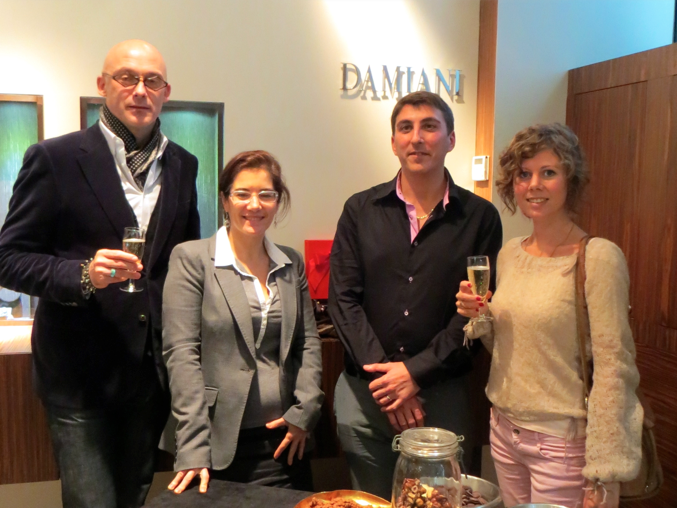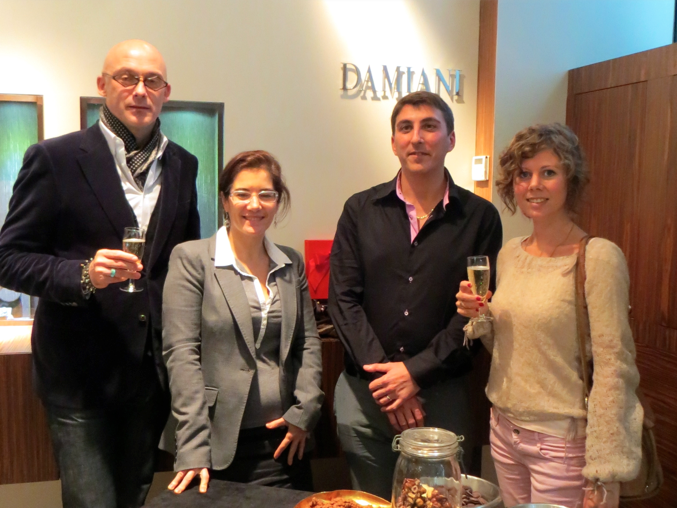 Together with the German Designer Tilmann Grawe, we were invited to a chocolate tasting and presentation of diamond jewelries in the Damiani store in Paris at Place Vendome: An opportunity to discover the biggest jewelry brand on the Italian market at the moment… and the French quality chocolate from Fouquet. Read more here:
Article by Julie Johansen
CHOCOLATE TASTING WITH DESIGNER TILMANN GRAWE 
Some might ask themselves: Who is Tilmann Grawe?
Tilmann is a German designer who has lived most of his life in Paris. He has collaborated with Paco Rabanne for 7 years and done fashion-shows in Berlin etc. He has been featured in several luxury magazines and made luxurious accessories worn by Lady Gaga.
What I really like about his style is the unlimited daring: when it comes to expressing what´s on his mind, but also when it comes to the way he creates…
He doesn´t follow the mainstream and costumer-minded… but allows himself to follow his spirit of Prêt-à-Porter collections in rare quality materials: a blend of the traditional and new technologies.   
His accessories are great assets to the feminine  – when wearing them you flash the unique, luxurious and original side of yourself right away.
You´ll soon be able to buy some of his things on his website, so look forward to that!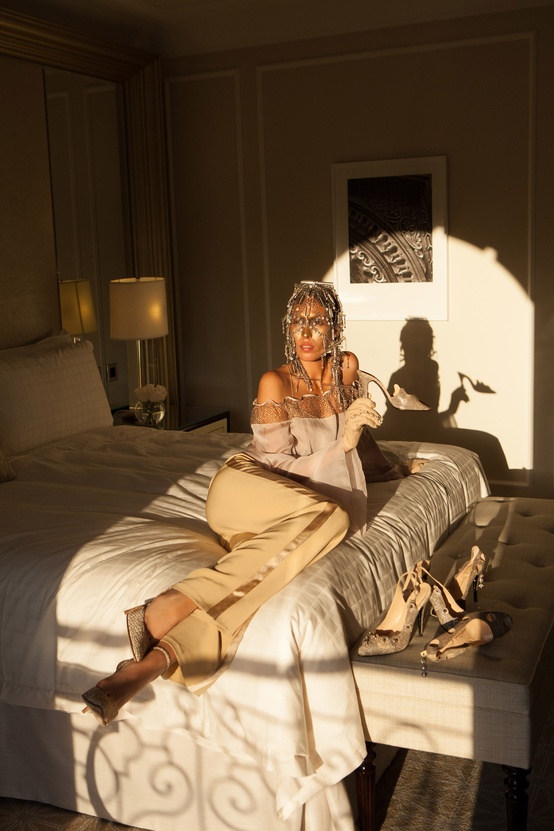 Damiani Diamonds
We met in the 1. Arrondissement; Both exited to go discover the luxurious diamond-design: Damiani, over a chocolate/champagne tasting. What an excellent combination.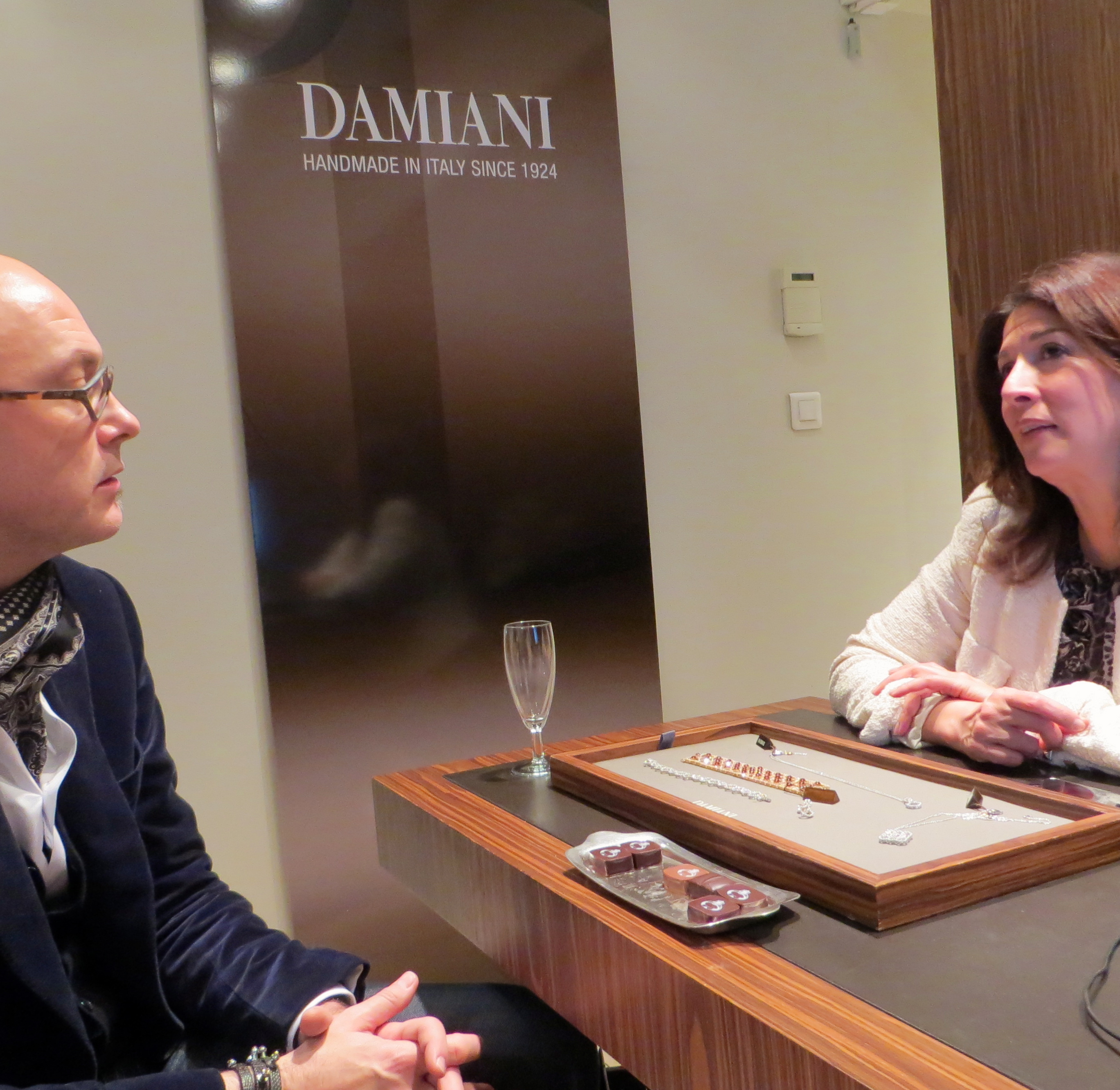 For nearly half a century, the Diamonds International Awards (the worlds largest jewelry design competition) has honored the most original and influential designs in fine diamond jewelry. This award is considered an "Oscars" in the jewelry industry.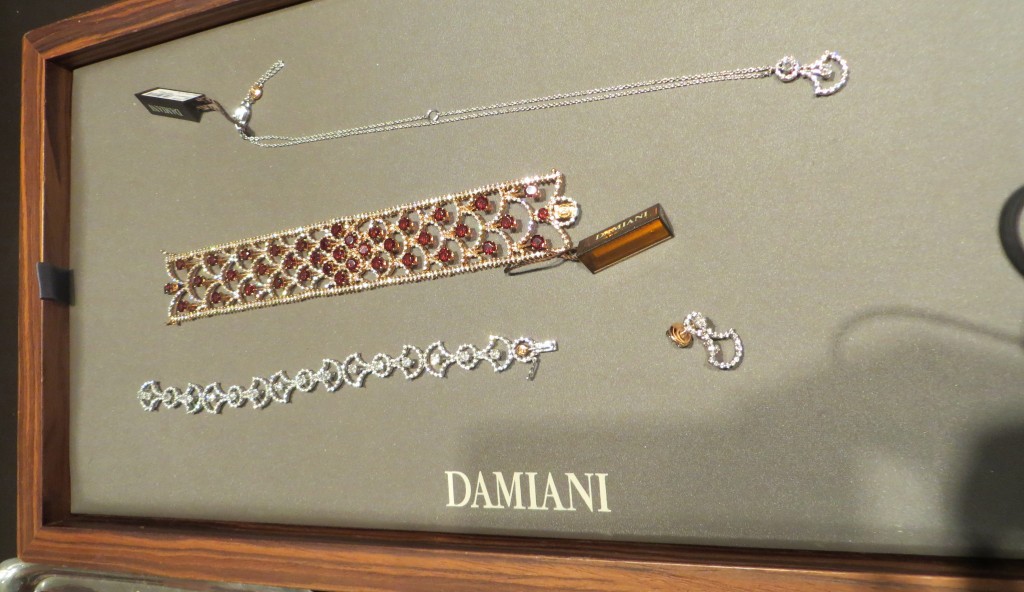 Receiving one of these awards is the highest honor any jewelry designer can aspire to. Damiani is the only one to have won 18 such awards. An unbeaten record!
You can find the store at 1, Place Vendome in Paris!
A Damiani tale
(If I were in charge of their branding I would have taken these exact elements and made a beautiful winter-campaign a la: having the beautiful Sharon Stone wearing the Damiani-jewelries – leaving the store, climbing into a white carriage that holds outside, just waiting for her… a smile would spread on her lips as she would cross the Place Vendome: with a glass of luxury champagne in one hand and Fouquet chocolate in the other …wearing the beautiful Damiani jewelries and the Tilmann gloves…It would start to snow…")
THE FOUQUET CHOCOLATE
After having looked at the fine diamonds we tasted some delicious chocolate.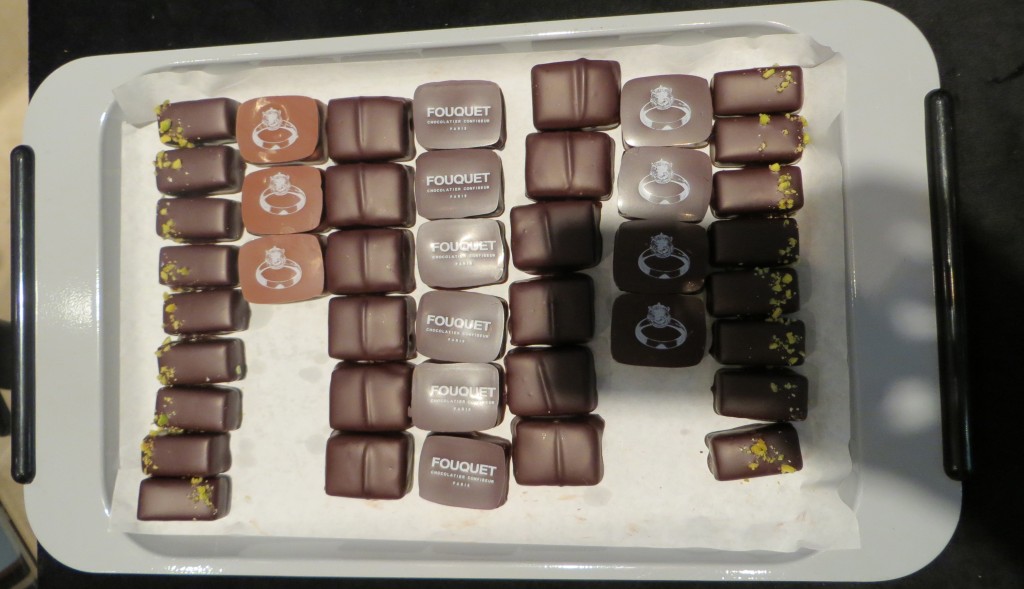 It is not easy to find an extraordinary quality chocolate. So I was glad to discover this chocolate based on 150 years of experience and the finest quality ingredients you can possibly find.
The Fouquet chocolate is a French brand that exists for more than 150 years.

About Fouquet
It started in 1852 when Louis Fouquet installed in 36 Rue Lafitte, as a confectioner.
In the 1900s the family-Chambeau Mimard took over.
The house of FOUQUET soon experienced a rapid development; so they opened up a new store in 22 rue Francois, in 1928.  (Where you can still find it)
At the dawn of the Second World War, FOUQUET had opened 4 shops in Paris. Rue Laffitte had become a tearoom that attracted a lot of artists from the new Athens. They would come to enjoy a cup of coffee with the famous "swagger of Paris."
If the post-war crisis FOUQUET was forced to abandon two shops, but the daughter of the family took advantage of the turmoil of the 60s and created a good reputation around the store within the field of fine confectionery. People from all over Paris soon came to Francis Street: it had become a luxurious place for the Parisians.

The expansion of Fouquet
Then the grandson Christophe Chambeau took over in the 80s. He modernized the manufacturing laboratory, expanded and enriched the range of chocolates. He also launched fruit and bark covered caramels.
He even extended the brand awareness abroad and began to develop exports. After 40 years of activity in the house, he retired in 2004, leaving the reins to his children:
Catherine and Frederic Vaz Chambeau who took over FOUQUET in April 2005. It was and is their ambition first and foremost not to touch everything that is associated with the prestige and quality of the house.
Catherine and the chocolate tasting today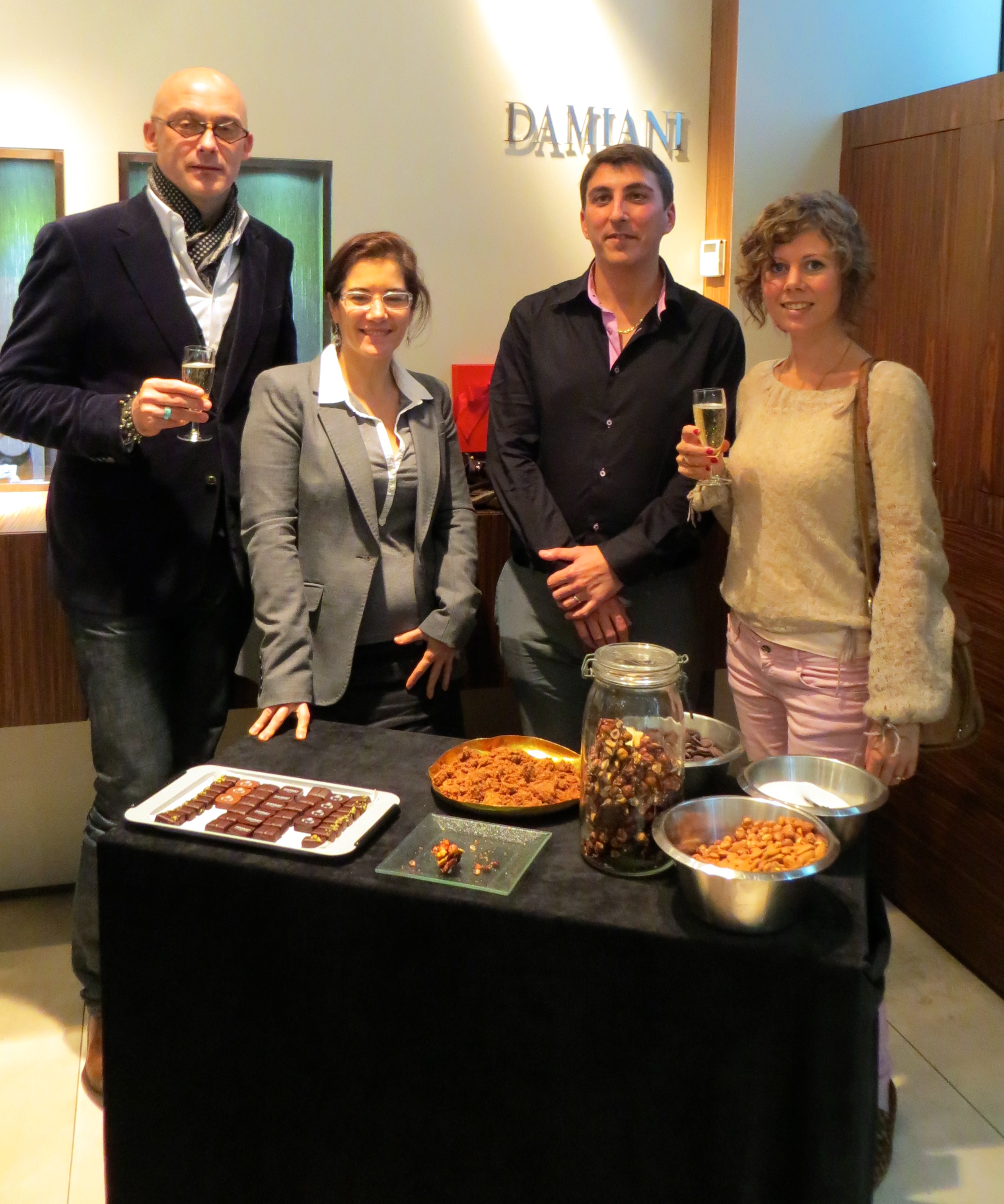 We met Catherine and one of the people she is working with. They explained that it takes one week to make their chocolates.
First sucker is mixed with nuts and fried until it obtains a caramelized consistence (it takes about 30 minutes).
Subsequent the mixture is crushed so that it becomes dough. Then the dough is mixed with dark chocolate and cacao butter. The dough is then spread out on a plate, and cut into square pieces, afterwards it is coated with foquet chocolate.
 Tilmann prefered the one with pistachio in it.
You can find the stores in Paris:
22, rue Francois – 8 arr.
42, rue Marché st. Honoré – 1 arr.
36, rue Lafitte – 9 arr.
In New york:
Bergdorf et Goodmann – 5th Avenue at 58th Street.
What an excellent afternoon surrounded by all the best! Now YOU know where to get it as well.