Interview with Christophe Lemaitre, Fine jewelry designer #2#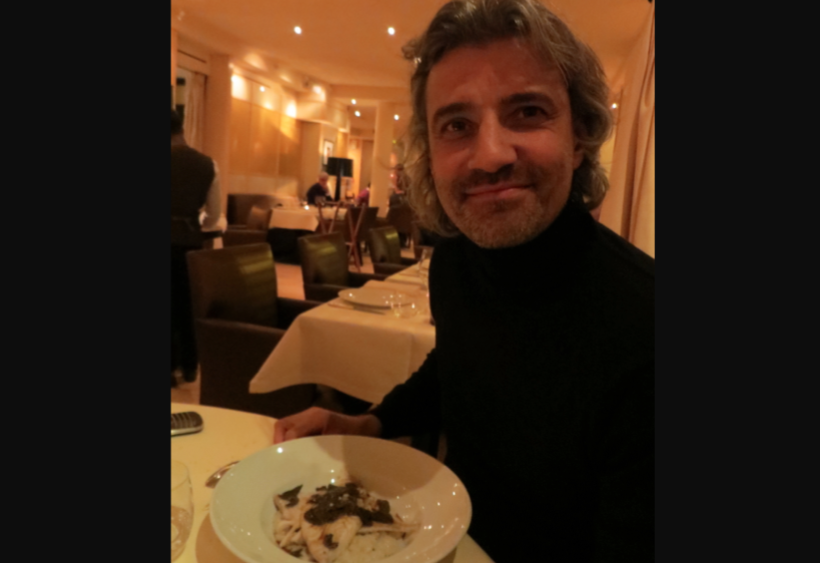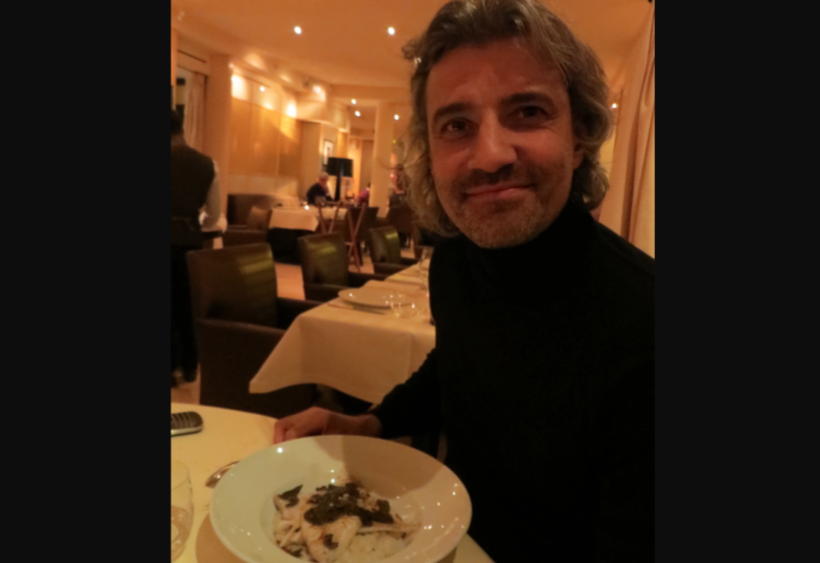 Christophe Lemaitre, Fine Jewelry designer, has worked at some of the best Parisian Ateliers where he fabricated jewelries for some of the luxury stores at Place Vendome. After many years of experience he became the first jewelry designer for Dior and today he has his own company.
Read the second part of his story here, about what it´s like to work within the world of luxury – with fine jewelries.
 Article and pictures by Julie Johansen
CREATING 10V – FINE JEWELRY COMPANY
Christophe about his work: The process of creating fine jewelry pieces
After having created his own company, Christophe Lemaitre still works with the creation of fine jewelries. It is a job that requiring a lot of expertise, knowledge and professionalism. Especially when you have to deliver top quality each time.
 "Today I am working with four people only. One of them is my associated Aurélien Bir who is in charge of the creations and of understanding our clients needs."
Understanding the clients needs
When you create a unique piece of jewelry for a client it is important first of all to understand the client´s needs and the wishes.
"We create fine jewelries for individual people – often people with great fortunes. People who desire a unique piece of jewelry made with precious stones." 
"So it is important for us to understand exactly what they want, in order to meet their need: First of all understanding their style: If it is more classical, modern or vintage etc."
"It is also important to guide the client through the process of choices." Christophe explains.
"Once we know our clients better: their wishes and needs: we can start drawing, creating and realizing the unique piece of fine jewelry."
A business build on confidence 
"When you are working within the luxury industry there is no room for mistakes. If you fool or mislead a client just once you´ll be out of business forever.
It is a business build on confidence. People hand over their finest family diamonds well knowing that they´ll get them back.  
Dishonest people could perhaps disappear with the diamonds, but as a guaranty that will never happen with the finest luxury brands. All products are kept in archives and there is a very heavy control with all pieces in order to avoid stealing. So that´s a guaranty the clients have".
 THE REALIZATION OF A PIECE OF FINE JEWELRY
When you are making a piece of fine jewelry it requires a lot of research to begin with! 
"First of all it requires a huge research on the stones: on the diamonds, sapphires, emeralds etc. to find the best stones on the planet – to create the unique piece of jewelry around those." Christophe explains.                                                               
"Where do you buy the gem-stone?" I asked.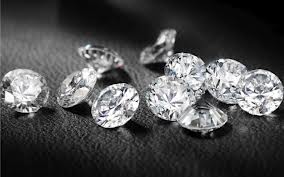 "I buy some of them in Tel Aviv or in Hong Kong – Because today Hong Kong has become one of the greatest markets for stones in the world. There you can find stones no longer existing in the orient continent.  But this rarity also make them more expensive."
The colored diamonds are mostly bought in Paris, in Brazil or in India… a bit everywhere all over the world."
"You can also work with different suppliers specialized within different types of precious stones. And when you know what kind of stone you need, the specialized supplier will come to your office and present them". Christophe explains.
"It also happens that we go to Basel World: The world´s biggest jewelry trade market in the world, and buy our stones there."                                                  
How do you know when it´s the right quality?
"We judge the quality of diamonds on: size, color, purity, weight and polish etc. They come with a certificate – so that enables us to see how beautiful, precious, and rare they are. They have to be exceptional white and shining!
Unless it´s a blue or rose color diamond then the color is given on a scale of letters: D, E, L, G, H, where D is the best."
"You can create exceptional things with exceptional stones." Christophe says.
I didn´t doubt that!
A lot of work
Once the stone is chosen and bought the process of fabrication can begin. That means a lot of work.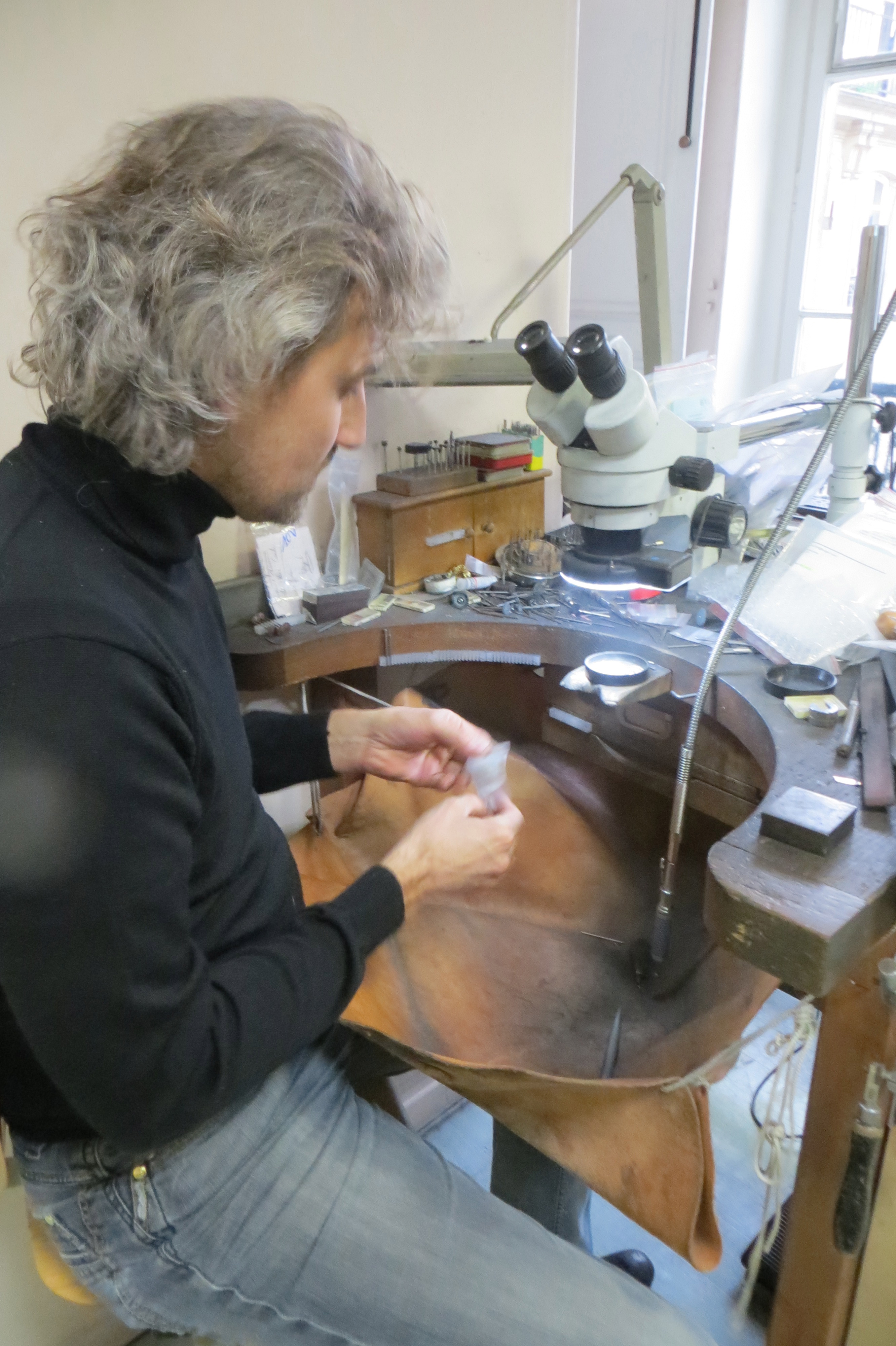 "There are many things to do!" Christophe says. "So I wake up at 6am and often don´t finish work until 1am."
"But I prefer to work more and spend the double time on a piece of jewelry to try to make it perfect, rather than finishing it fast and gaining some quick money. I´m aiming for the perfection – also if it doesn´t exist."  Christophe says.
"And I am very happy about of my job, so the hours and days go by quickly. I even don´t notice how much I work.
Especially because each day is different so the routine don´t exist which I´m fond of. It just makes my job even more exciting."
 "But in order to cope with the long days and avoid stress it´s important for me to do sport several times a week. So sometimes I swim, sometimes I do a sort of Karate in the fitness center. Otherwise it´s likely that I would end up getting a creative blockage." Christophe says..
 The final process
"When we have finished the unique piece of jewelry it often happens that the client wish to try it on and adjust some details. That is normal" Christophe explains.
"It has to be perfect…because there is a great sensibility surrounded by the creation of a unique piece of jewelry:
It might be a man who offers it to his wife and want it to represent her or a special occasion…or it can be a family stone that has been carried by the family in several generations and is going to be reinvented in a new unique piece: Therefore it´s very important that the outcome is perfect to the client."  says Christophe.
 FINE JEWELRY IS MORE THAN JUST A PIECE OF JEWELRY
"There´s something very strong attached to a unique piece of jewelry, compared to a random piece that you can buy in a store" Christophe explains.
"I remember a friend of mine; Jacqueline Danno: A great French singer. She wore a special ring that had been made in two samples: One for herself and one for Coco Chanel. It got the name "Coco"… Today this ring is a piece of history…and also though it had been made in two samples, it´s still unique!" Christophe explains.  
"Personally I think it is more interesting to have a personal made or a family piece of jewelry, rather than a piece of jewelry that everyone can buy. I also think that´s something we´ll go back to in the future: To the unique and exceptional." Christophe says.
THE MARKETING ASPECT – THE UNIQUE OR THE GENERAL?
Today a lot of the designs look the same!
"The problem with creation today is that almost all the fine fashion houses base their creations on marketing: On what will sell." Says Christophe.
"I think our force is that we offer something unique to our clients and don´t base our creativity on marketing or stop where the marketing-people normally draw the limits."
Marketing is good but it also creates a tendency to observe what works for the others and base a design on that. The result is that it looks a bit the same.
We don´t have a marketing department to tell us which direction to go in. We just adapt to our clients. We like to go to the extreme of creation where all limits are crossed, and I think that´s an advantage compared to the other luxury brands."
Many designers today are afraid of the company's sales-position. They find themselves in a creative key position where they can do a lot of things, but at the same time it´s an insecure position, where they´ll have to create something that will sell right away!
In the luxury business people cannot afford to make mistakes. So that is also a reason why many don´t take great chances and create something brand new."
"In our company we are just fortunate to be able to unleash our creativity because of the individuals wish for something unique."
AFTER SALES SERVICE FOR BVLGARI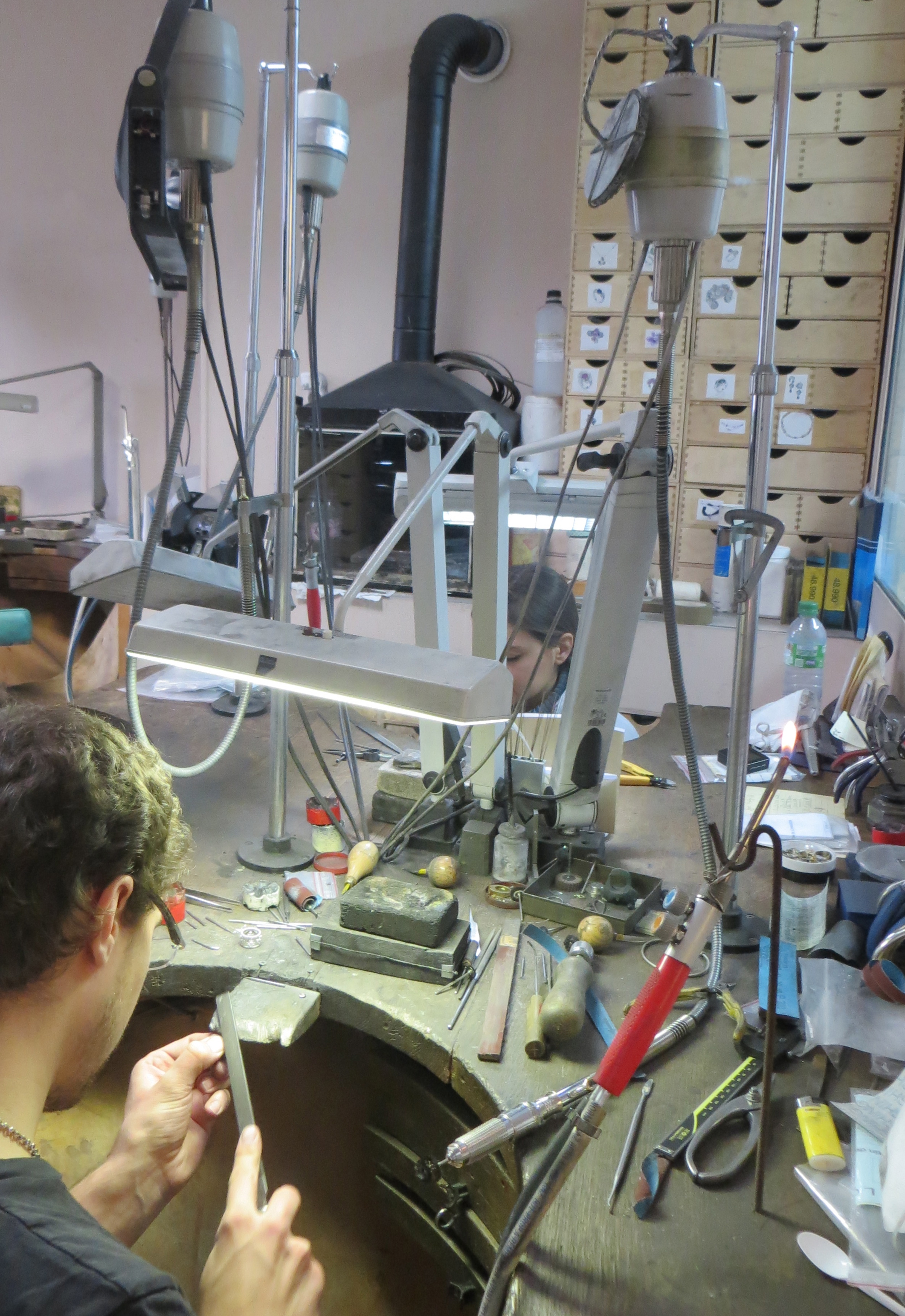 Today Christophe has his own atelier and he has been selected to do the After-Sales-Service for Bvlgari in France (meaning repairing the jewelry In case it needs to be repaired). It´s not something you easily get selected for.
.
"I have been through a selection based on many criteria such as: Competence, Know-how, Brand and Product knowledge etc. I was selected and recommended by Bvlgari Italia because I have worked with Bvlgari for a long time." Christophe explains.
.
"Today I also do some of the After Sales Service for: Louis Vuitton, Van Cleef, Cartier, Fred, Chaumet. It is really enriching." He says.
THE WAY TO SUCCES
"Though nothing has ever come easy, I´ve always fought my way ahead and known that I wanted to work with fine jewelry.
My big dream has always been to work with the fine stores at the Place Vendome and today I do. But to get there I have turned down many offers: For example as artistic director for companies creating fantasy-jewelry. And I think that is one of the reasons why I´ve succeed: The constant focus on the direction I wanted to go in, and on the things I wanted to obtain."
What is luxury to you? I asked
"I think that luxury is being able to say; I wear something beautiful, elegant and unique, and being able to offer one self that."
THE END
As I left the restaurant where we had been dining I was swept away by his stories: Enchanted and fascinated by all the elements that´s behind the realization of a piece of fine jewelry.
.
I felt like I got closer to an understanding of the world of luxury and fine jewelry: An insight in the nuances of the work it requires before succeeding and reaching the top within the world of fine jewelry.
.
Even when you have gained great success there´s no rest on the golden leaves. It is a continuous work, day and night, in the aiming for perfection.
But it´s worth it! I could see it in the way Christophe acted, in the compassion he showed while talking about his work.
And as I saw some of their pieces I understood why some people would spend a fortune on a ring, and why Christophe would be willing to work day and night to accomplish it: The answer I found in the feeling it gave when trying it on…
…"MY PRECIOUS"!