Interview with Fanny Liautard, Haute Couture designer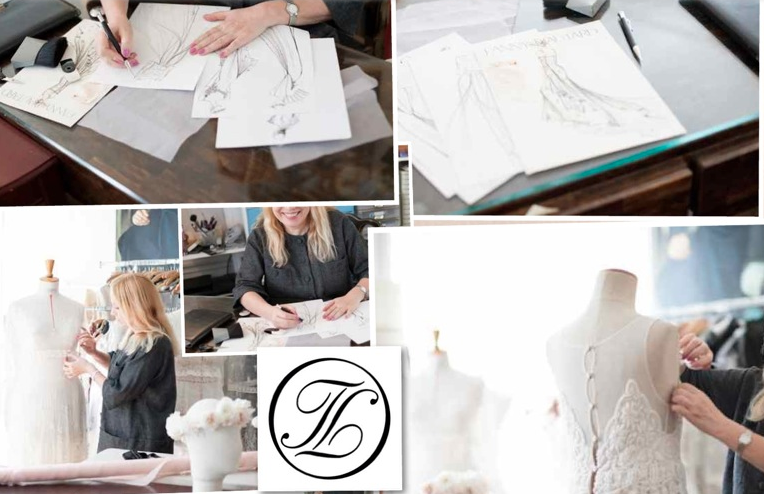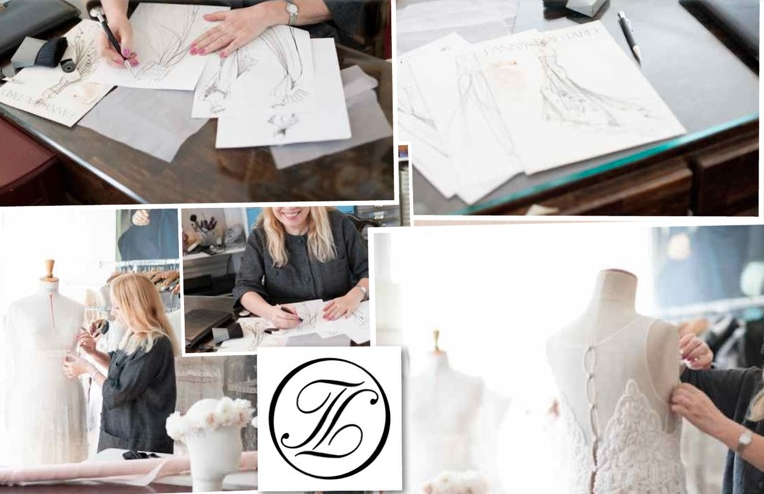 During fashion Week in Paris, I was invited to the "Standard", to discover Fanny Liautard's beautiful wedding collection. After the show I talked to her about her career. She has studied at Chambre Syndicale de la Couture Parisienne, and worked with Mr. Givenchy. Today she has her own Haute Couture brand – A story about luxury and a designer´s dream that did come true.
Interview by Julie Johansen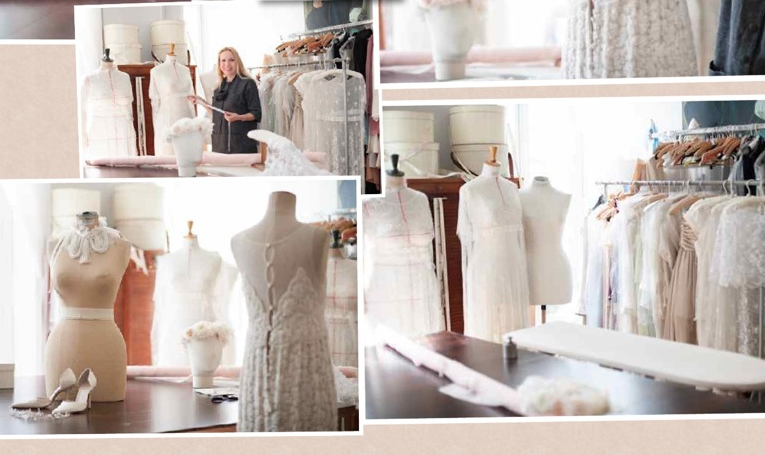 The evening at the Standard was indeed filled with glamour. It was organized by the Parisian fashion network Endevia. Besides organizing events, and putting people in contact, they also help upcoming brands getting more visibility on the market. This evening was dedicated to Fanny.
Fanny Liautard was born and raised in Paris. And already in a young age she got into the Chambre Syndicale de la Couture Parisienne (1970-1974). After four intensive years of studying Haute Couture and styling, she graduated in 1974.
When did you realize you wanted to study Haute Couture? I asked
I was very young, she said. I was focused on wanting to access a place where art, creativity and femininity could be united. So I chose to apply for the Chambre Syndicale de la Couture.
What is it about the fashion world that attracted you?
I was very attracted by the world of creation, by the opportunity to dress women: to develop, disclose and create silhouettes that would suit them.
What did you learn while studying Haute Couture?
I had a great academic training, and learned a certain way of working. I develloped an expertise in accuracy.
After finishing your studies in 1975, you quickly entered the world of fashion. You started working for Givenchy's brand Petit Main. How did that happen?
I started in the haute couture workshop, blur, where I participated in the development of beautiful dresses for prestigious clients such as Audrey Hepburn, the first lady, Princesses, Queens etc.
Monsieur de Givenchy showed an Interest in my designs, and asked me to work next to him in the studio.
What was it like working for Givenchy?
It was amazing. I have some incredible memories. I remember being appreciated, like a little mascot: young, passionate, caring, motivated and "pretty". It was definitely an unforgettable time and learning-process.
What did you learn?
I learned about excellence, elegance, quality, nobility and respect for materials. It gave me an experience and expertise in the quality of Haute Couture, something I could use further along my way.
Working for other brands
And talking about further along the way! After having worked for Givenchy, Fanny now started collaborating with other Haute Couture and prêt a porter brands such as: Cerutti, Renata etc. And From 1980 to 1990 she worked in the artistic direction for both Givenchy, Cerruti etc.
Launching her own brand
In 1985 Fanny Liautard decided to launch her own brand: Fanny Liautard. She was devoted to creating luxury lingerie and clothes both that ended up being distributed at "Bon Marché" in France, at Barney's in NY, and Victorias Secrets. Quite a success already.
In 1887 she won the first price of DEFI, a competition organized by the state, for designers and young talents.
Same year she won the first price of the International Lin Festival.
In 1994 the French magazine Madame Figaro presented her lingerie collection.
And finely in 1995 "La Fédération française des Dentelles et Broderies" honored her with the first price for one of her wedding dresses.
How would you describe your designs? 
I always based my style on an inspiration from fluidity, femininity, poetry and fiction. Something I gain though travels, dreams, Hollywood movies and novels.
And where did you find your inspiration?
I have always loved beautiful places, architecture and beautiful sceneries. It carries my imagination away, and makes me dream of what I can create.
Fanny must have done it right, because her success didn´t seem to come to an end. So she decided to open up a store at rue Saint Florentin in Paris, and to become member of "les Grands Ateliers de France" with whom she did 5 prêt à porter collections that were distributed in Gallery Lafayette and Printemps in Paris.
What do you think were the key words for obtaining all this success?
I think I always acted the same way, she said, with passion, desire, and a love for creation.
Today – What are your main professional goals?
To continue to express myself though my creations.
What are your dreams for the future?
Always to stay faithful towards my thoughts.
The luxurious fashion world
How would you describe the fashion world today?
The fashion world today, as I see, it is a world where branding has become more important than the product itself. It has become a large business of money and power.
You create luxury! What is luxury to you?
It is a way of living, a way of acting.
What is it then, that makes an object luxurious?
It is the rare, the beautiful, made with sincerity and passion.
What is your favorite luxurious place in Paris?
I don´t have a favorite place, but I love the Parisian architecture, to live close to the Seine, to walk in a beautiful garden, to see a ballet in Opera Garnier etc.
I think that what we can learn from this is that everything is possible when you dare to believe in your dreams – when you pursue your talent, passion and are willing to learn. Thank you very much for sharing a part of your story Fanny.
Here is the beautiful collection she presented…Pictures by Julie Johansen.