Oriana Matthies, Upcoming Venezuelan designer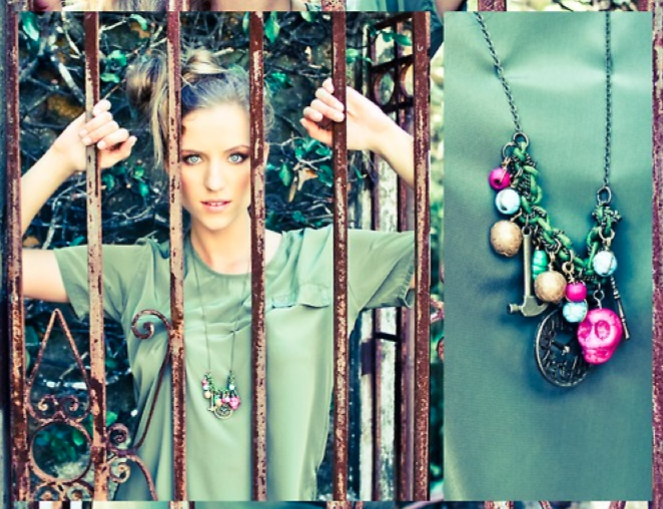 Last week I met the adorable Venezuelan woman, Oriana Matthies.
Oriana has been traveling around the world for a couple of years in order to gather inspiration for her necklaces and advance within the world of fashion as an upcoming designer: A job that seems interesting to many, but difficult to qualify for! Here is her story.
A friend of mine (merchandiser for Chloé) had recommended me to get in contact with Oriana – so I did.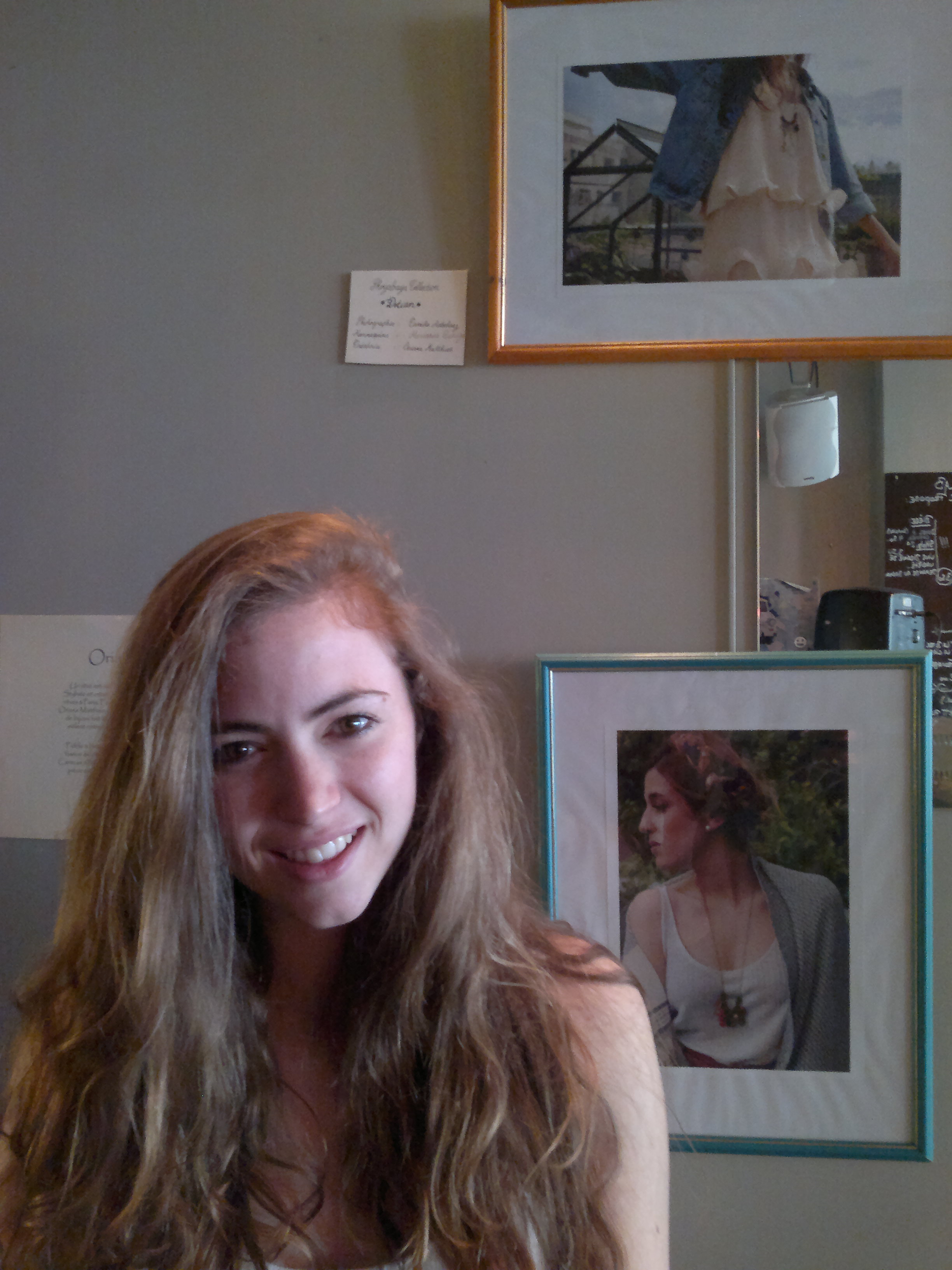 I met her at a cozy bar, not far from the Bastille; 7 rue Saint Sabin 75011 Paris.  At this bar Oriana exposures pictures of her first collection. It´s free for everyone to go and see them, while enjoying a cocktail in the cozy surroundings.
As I arrived Oriana welcomed me with a big smile. She had already found us a table, and was ready to present her "book" containing beautiful pictures of her necklaces.
I discovered something really great; a necklace that you can wear in front and at the back at the same time. I imagined what it would look like wearing this peace in pure gold!!! I´m fan!
The history of Oriana Matthies
Creating an established brand within the fashion-industry is not easy. It takes time. Oriana has been traveling around the world in order to learn, keep up with the new tendencies, and develop her competences within the fashion-industry.
She left Venezuela in 2007 and arrived in France. Here she learned French for a year. That year turned into many more, and she began studying at the fashion school "Studio Berçot" in Paris – a fashion design school that teaches the students how to create a collection of garments or accessories.
During the first two years as a student, she worked backstage for some of the big brands such as Galliano. She helped assuring that clothes, shoes etc. was ready for the models at the moment they needed it – (that the models got ready to go on stage).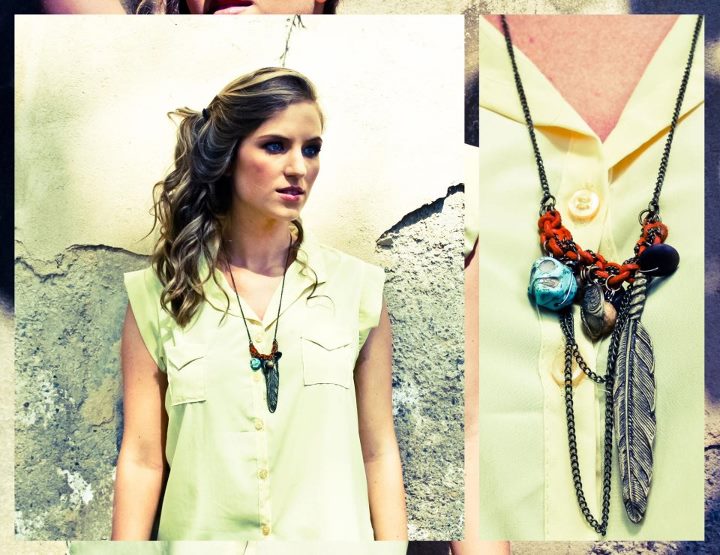 Continued:
The third year she did an Internship at Azzedine Alaïa. She helped assuring that everything went well during presentations in the showroom – that the models had the right size of shoes, clothes etc.
After that experience she left Paris for China (Shanghai) where she stayed for 3 months. Here she succeed yet another Internship, for a knitwear company who basically worked with cashmere only. That thought her the other side of the fashion industry: The production side, such as: the process, quality control, visiting the factories, making technical design sheets and fittings of the garments. As well as sketching new pieces for the next collection.
Once again she went back to Paris. This time she started working for Tzuri Gueta (a well known silicon-designer), where she is working currently as a handback designer. Oriana is in charge of doing the handbags for the designer's costumers. She proposes one new model for each new collection. At the same time she has been in charge of some collaboration projects with the Haute Couture fashion brands such as Stephane Rolland for this season.
While she is working her way up professionally – she´s developing her own brand and necklaces. (Seen below)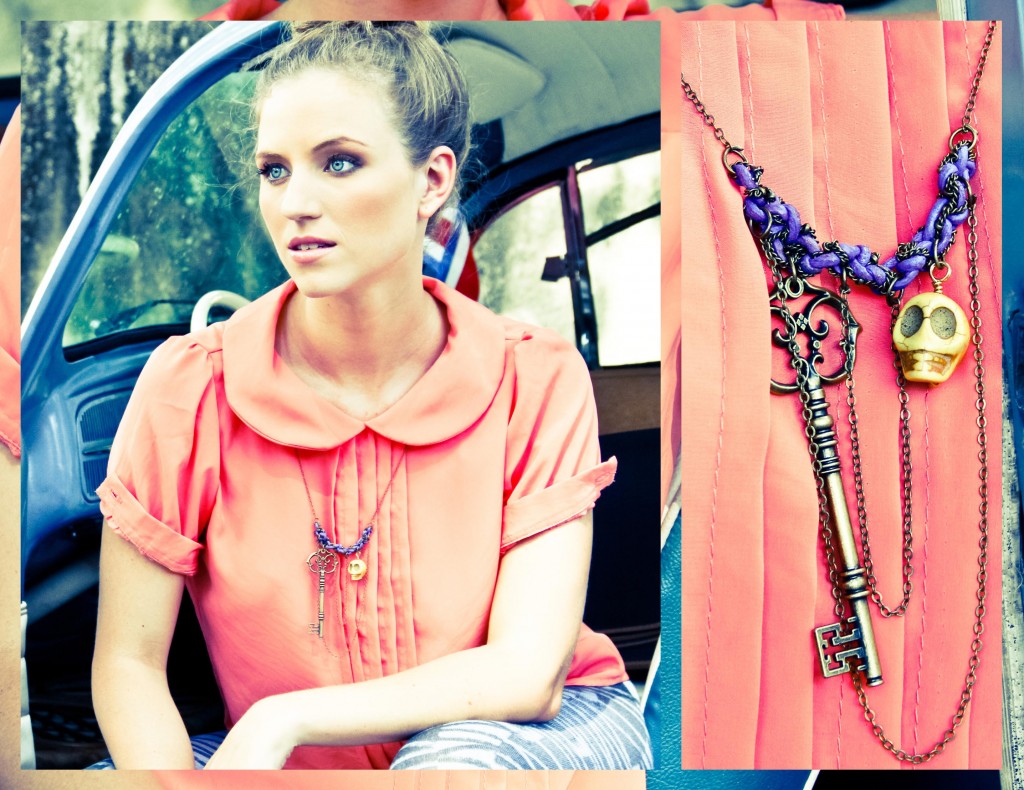 I asked her what her biggest challenges has been. She said:
"When you want to become a designer it is always difficult to start from the bottom. You have to work your way up, to gain experience, at the same time as you develop your own things. My challenge has been to finish my own projects while I´m working full-time, and to do all the things I propose to myself. Especially since I want to do it all well."
"To me, the way to the goal is just as important as the result of it. Creating my personal brand takes a lot of time: I need to create the pieces, to find stores to sell them, to create a homepage, to do the communication etc. It is a huge work that takes a lot of volunteering and time to succeed. It´s difficult to do it all by yourself; that´s why a good team and willing are essentials."
How far would you say you have come, in terms of establishing your own brand?
"I have already found a store In Venezuela that sells my pieces. My next goal will be to enter the French marked, and find some good stores in Paris – little by little I´m getting there."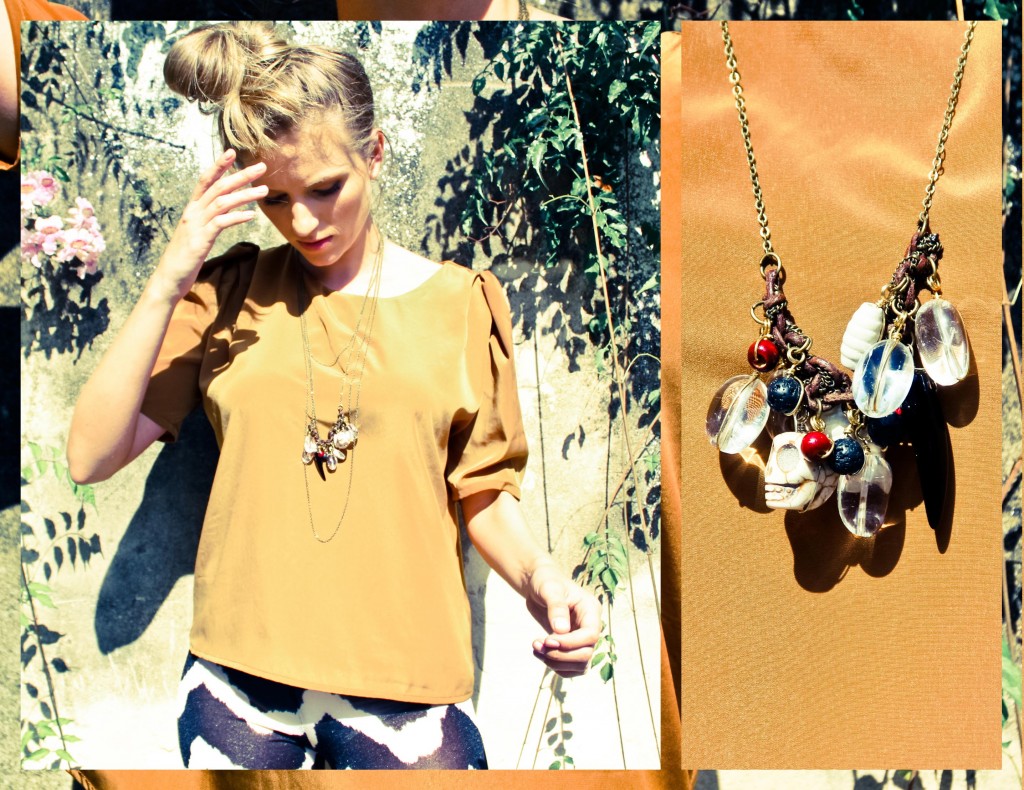 Each piece I make is unique: I travel to collect materials and inspiration – and in the end I put the pieces together and create the necklaces. Each one of them has their own personality and are different from each other. The outcome of the necklace depends on the colors and charms I decide to mix the day I created it."
You can buy her necklaces in Paris in the store: "Shade – 63, rue de Saint Peres – 6 arr.)
Finely we talked about what luxury is to her, and she said:
"Luxury are all those things we desire but aren't essential in our lives."
We left the bar
As I left the bar I was thinking: Creativity and talent is not enough in todays world… one will have to learn to do business as well to succeed!
That´s why I admire the creative/innovative people who DO make it all the way though, especially those starting from scratch and build up their own brand – because as Oriana said: It´s not an easy job – it is more like many jobs!
I would argue that focusing on inventing new things and being creative is already a job in itself (it takes time). To sell the creativity and make a living out of it, is another: one will eighter have to know how to do branding, have a budget or get others to invest in it! No wonder if many people give up on their ideas and start working for other well-established brands instead!
That´s also why I´m fan of people helping each-other when they can. By putting their competences together – people can create great things: for example when those who are good at doing business (but who are not necessarily creative) invests in creative peoples ideas and dreams – so the creative people can focus on new innovative ideas –  in that way we can keep the world innovative!