Backstage Ports 1961, Fashionshow in Milan,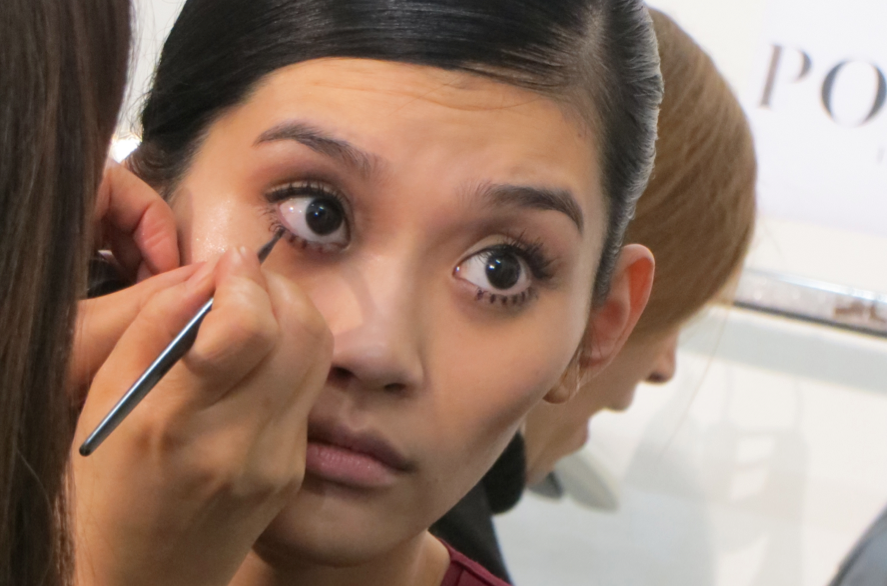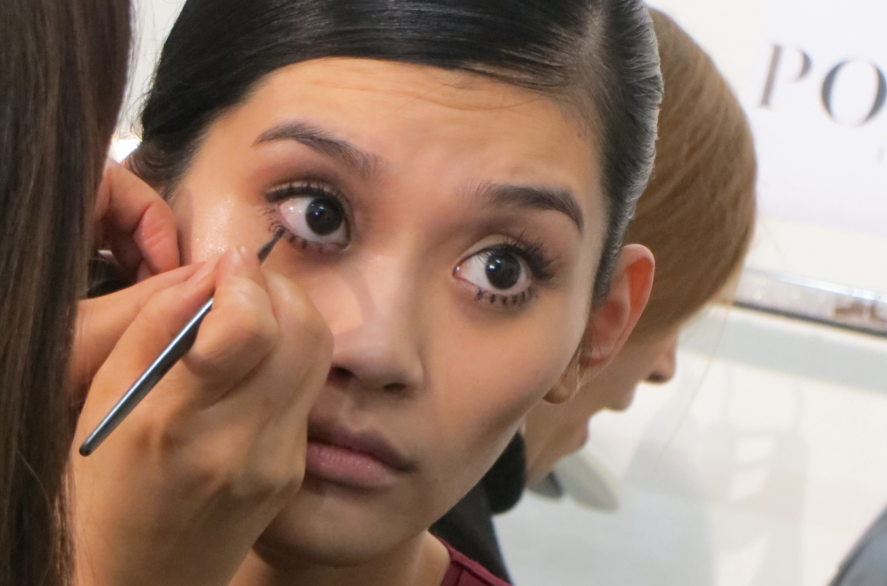 Ports 1961 show was filled with timeless and elegant dresses. The show started at 7pm. I went backstage to take some picture, so you can get an idea about the new make-up tendencies. Grab the atmosphere here.
Article and pictures by Julie Johansen
PORTS 1961 – Makeup tendencies 2013-14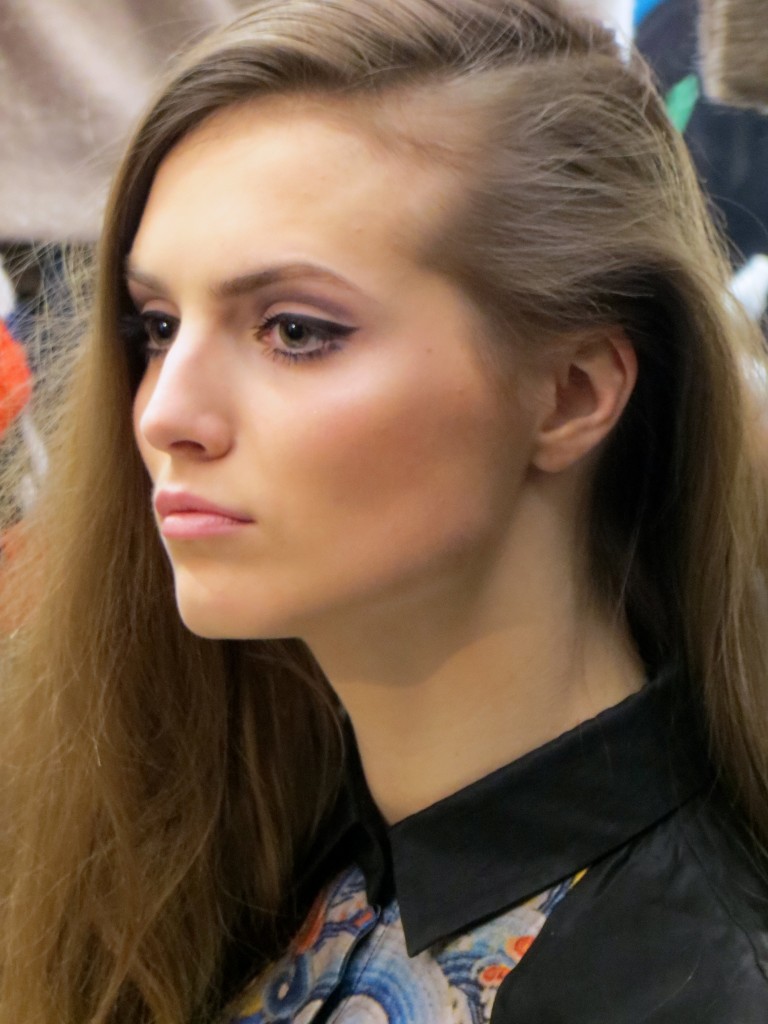 Backstage at Ports 1961 Show in Milan.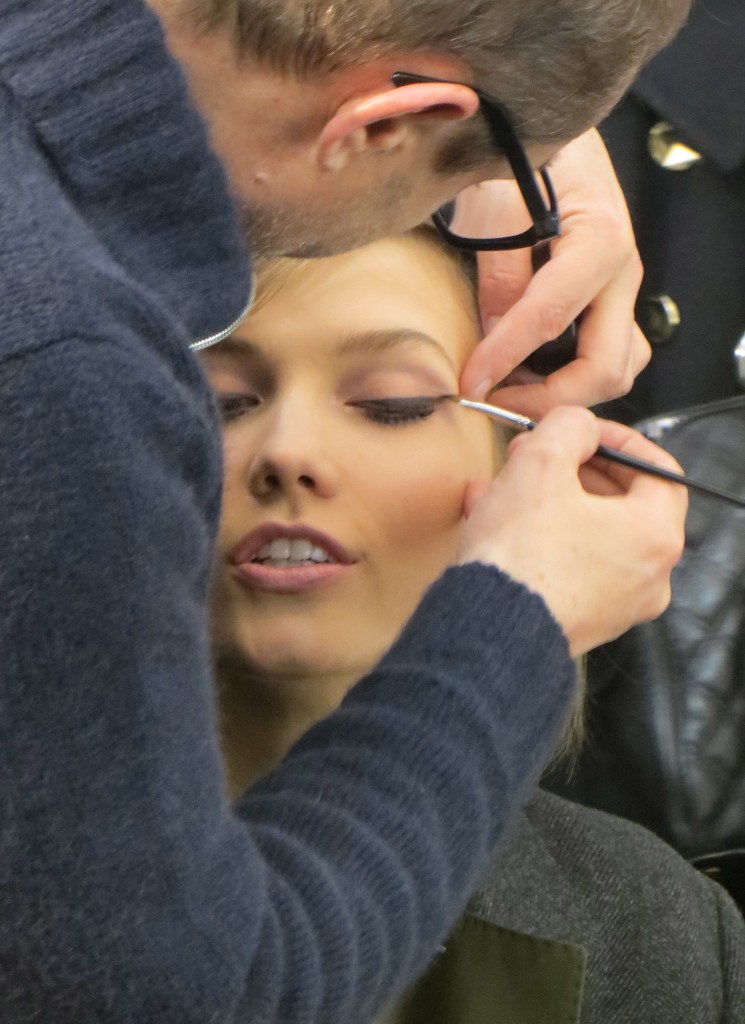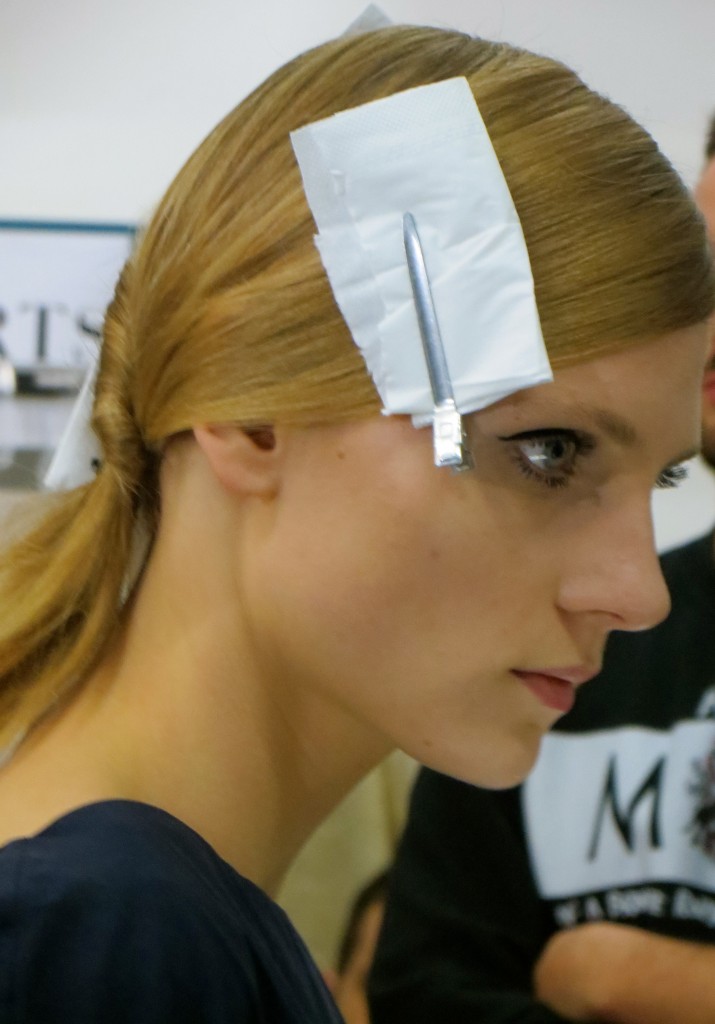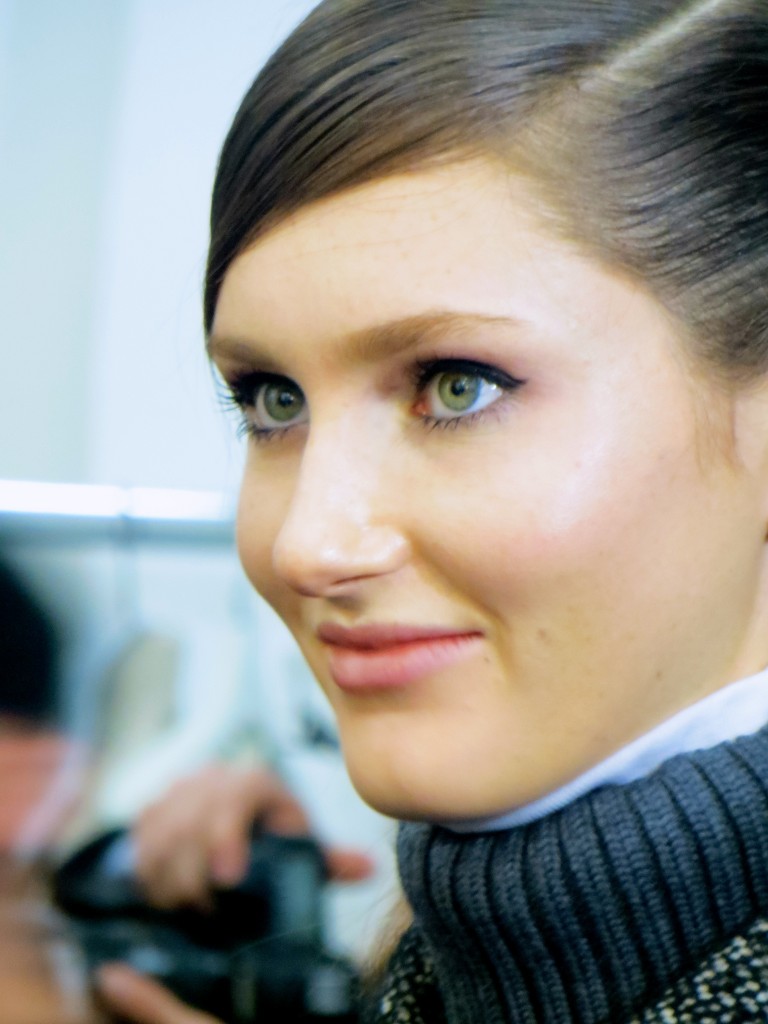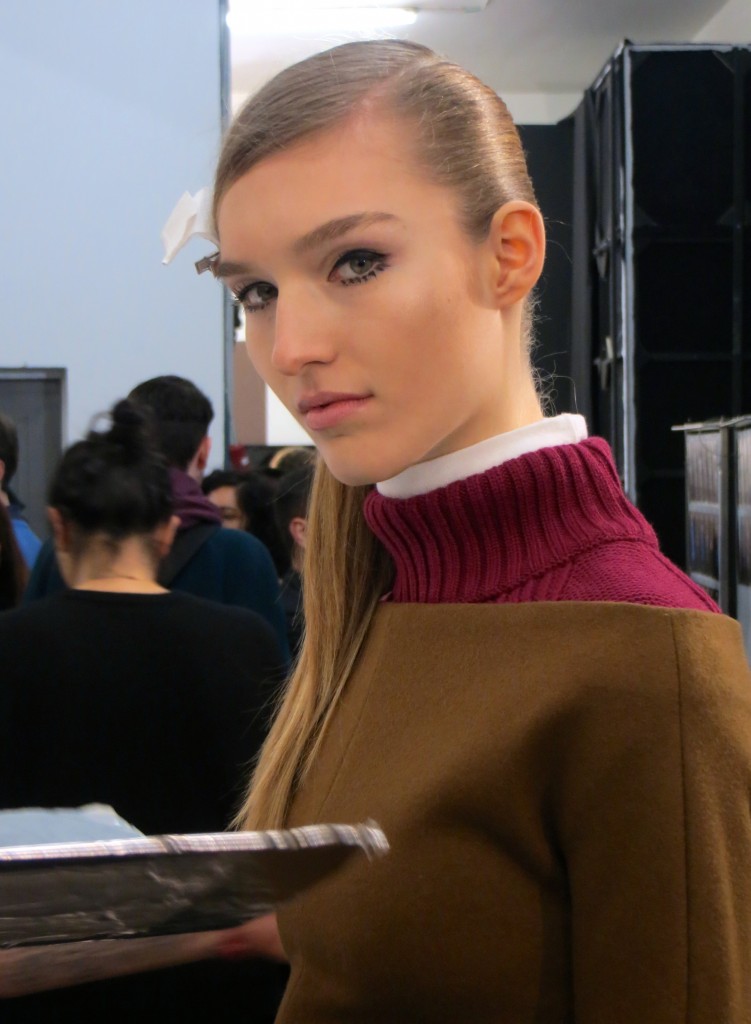 PORTS 1961 – Accessories:
Remark the metallic slingback Oxfords and the slouch envelope bags.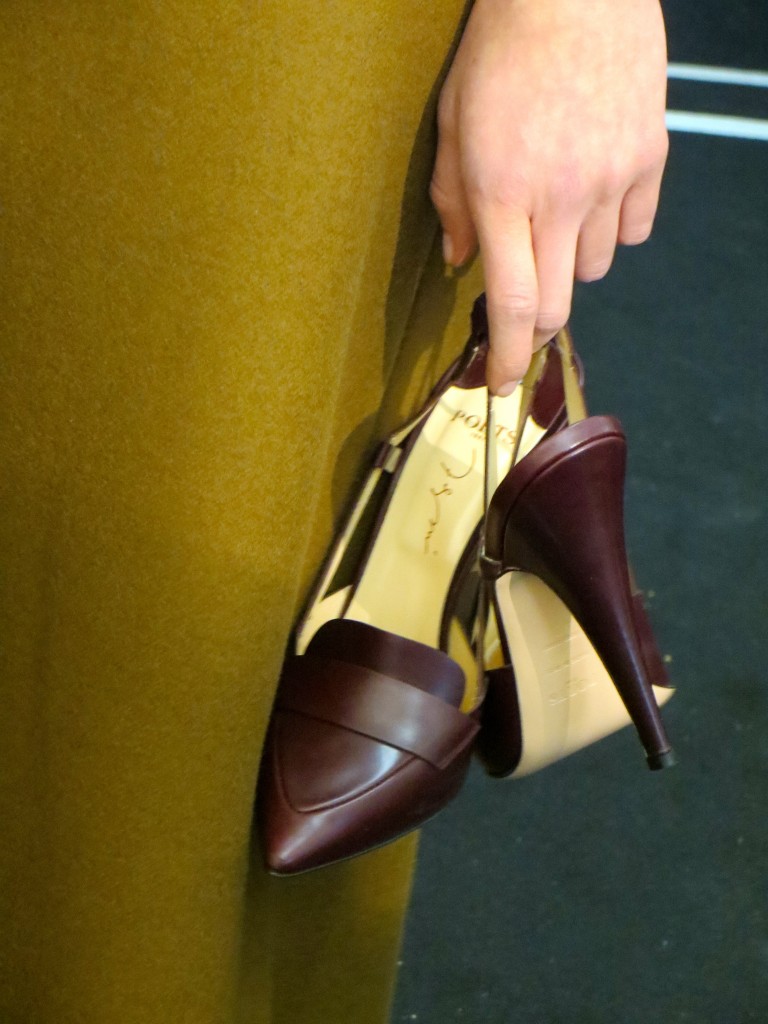 Ports 1961 collection: Womans Wear W/F 2013-14
The Ports 1961 F/W collection was inspired by the iconic style of Lee Radziwill. A timeless aura that radiates newness. A laid back style. Class, courage and composure, but never casual.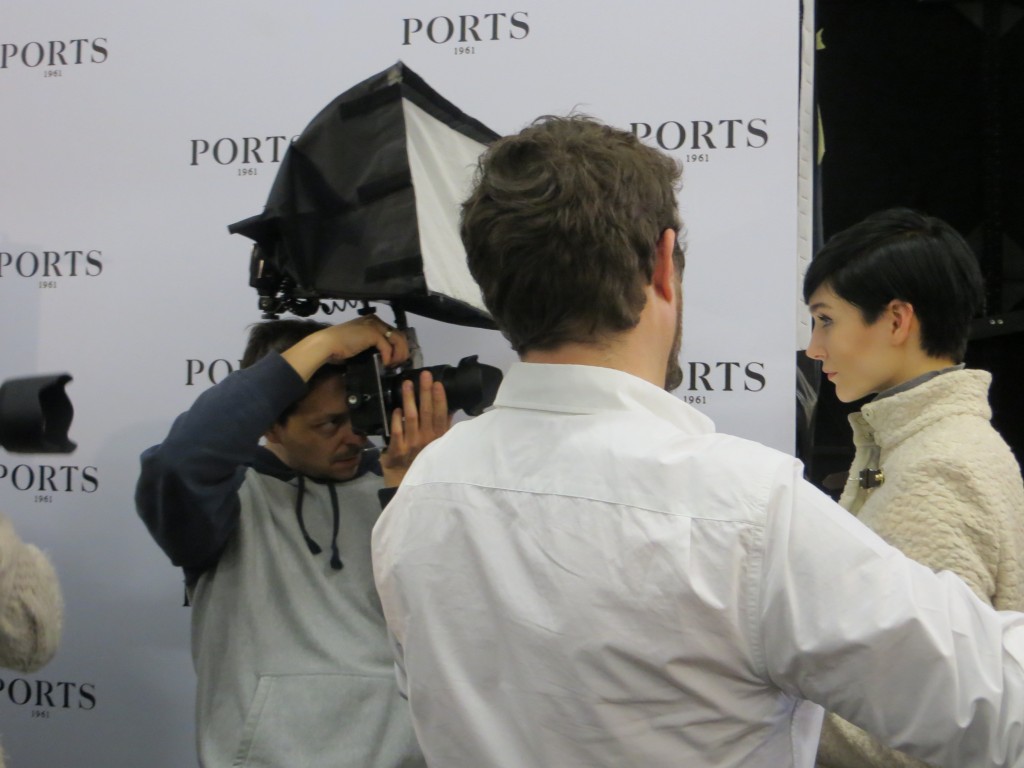 It was a collection with oversized coats and tops, layered over full skirts and dresses that was cut just before the knee.
A high belted waistline gave attention to the hips, yielding a lean sensuality.
It was a color palette of cherry, chestnut, saturated French blue and pine.
A refined yet modern collection: Timeless and elegant like the women themselves.