Fendi, Fashionshow in Milan,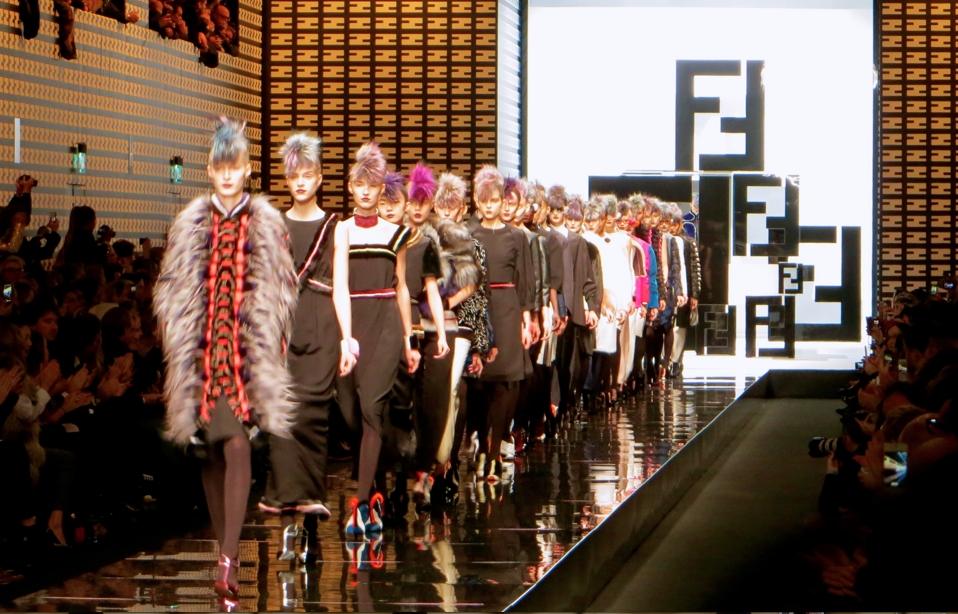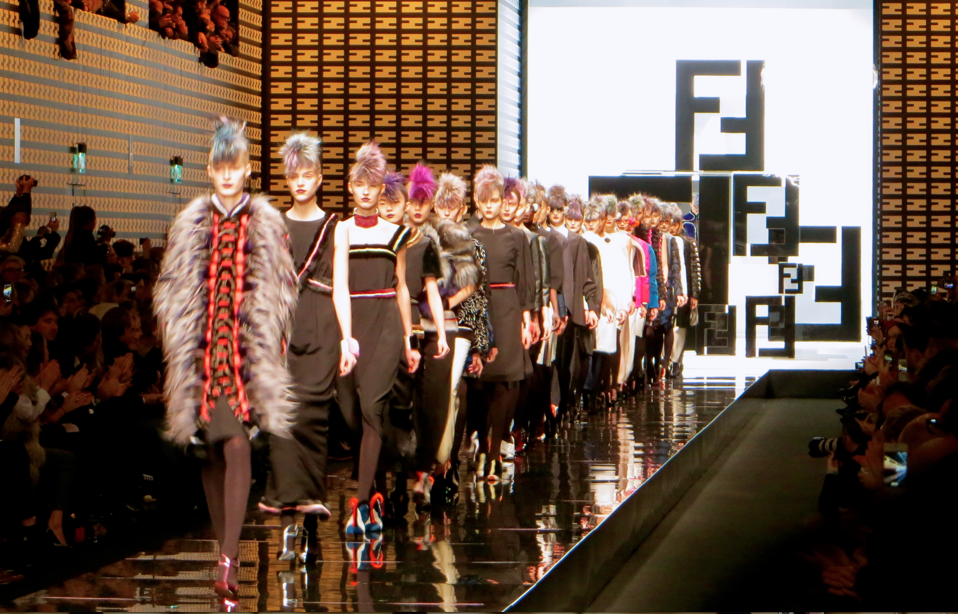 Of all of the shows in Milan, Fendi was my absolute favorite: The most outstanding. Karl Lagerfeld, head-designer on the collection had created something sublime! Take a look and judge for yourself.
Article and pictures by Julie Johansen
FASHION SHOW: FENDI W/F 2013-14 
We arrived outside Fendi fashionshow at 12am. It was SO cold. If I had known it was going to be Russian winter in Milan I would have brought my fur-coat and some big boots. Instead I had arrived in a spring coat.
Outside Fendi fashionshow in Milan
Bruno Rinaldi: Photographer for Vogue Italy looked at me while shaking his head and said: "Julie, didn´t you bring a hat?" He continued shaking his head while he opened up his little suitcase and digged out a little woolen hat: "Here you go" he said.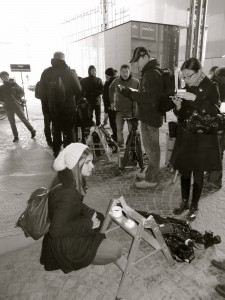 I was lucky to be able to assist him at this exclusive show.
When Karl Lagerfeld is behind the creation of a collection it can only be magical!
We were standing outside at least an hour, freezing, waiting to get in…but the security guard wouldn´t let us in right away!
As Bruno said "It´s a matter of showing their power. But if you ask them they´ll probably just say that we shouldn´t have arrived so early…! But  we cannot go to a café after each show"!
When that is said it´s also true that sometimes the staff let them in after 10-15 minutes…but not this time!
That is one of the less fun things you must deal with as a runway-photographer.
But once you get in and the show starts It´s all forgotten.
Fendi woman´s wear W/F 2013-14 was incredible, absolutely fantastic…
 THAT is what makes it worth being a runway photographer.
The showroom was fantastic…like entering a huge Fendi-box.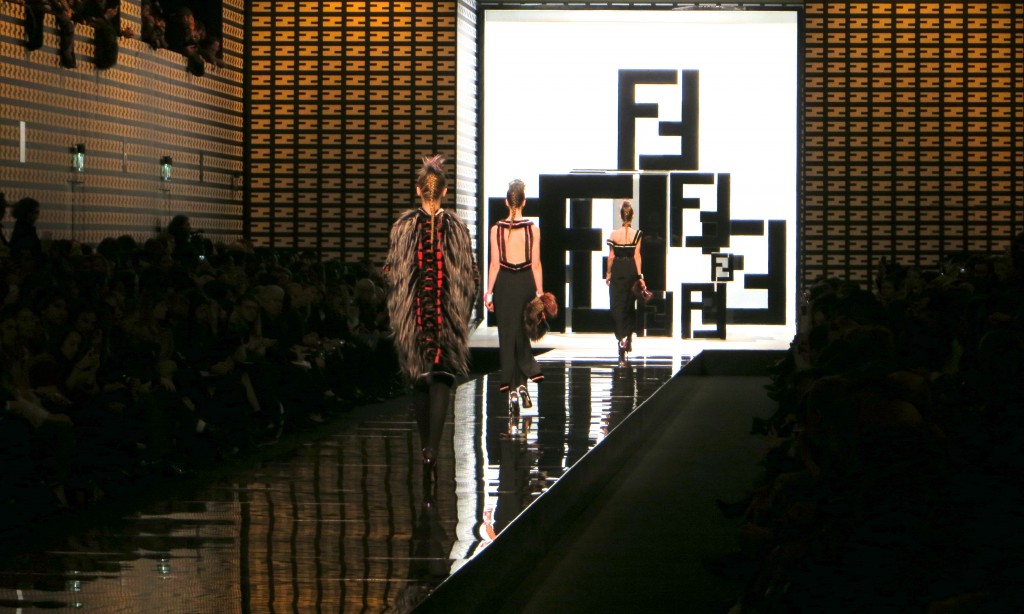 This collection showed: Fur in every possible way. Fur hats, fur coats…fur details attached to the bags. Even on the shoes there was fur.
Especially remark the great fur hats in different colors.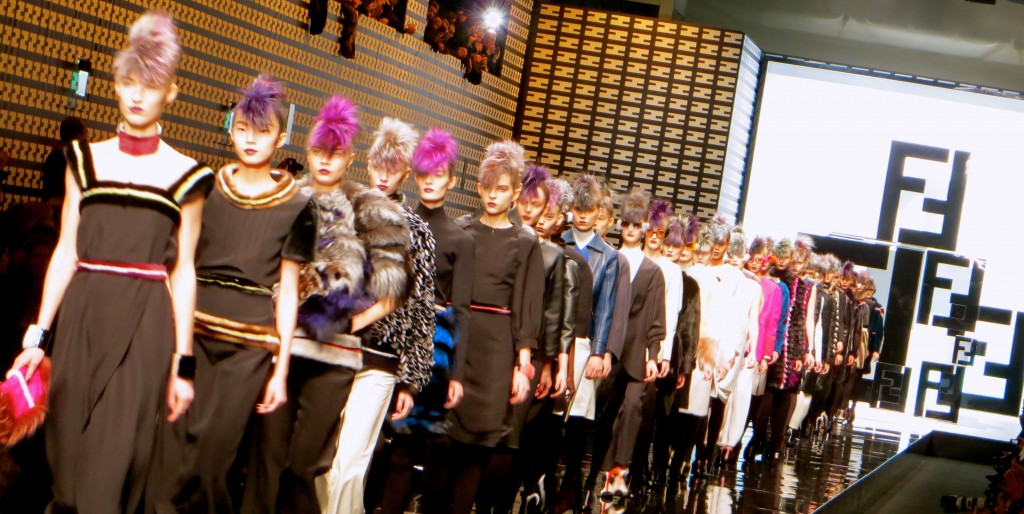 Beautiful leather-dresses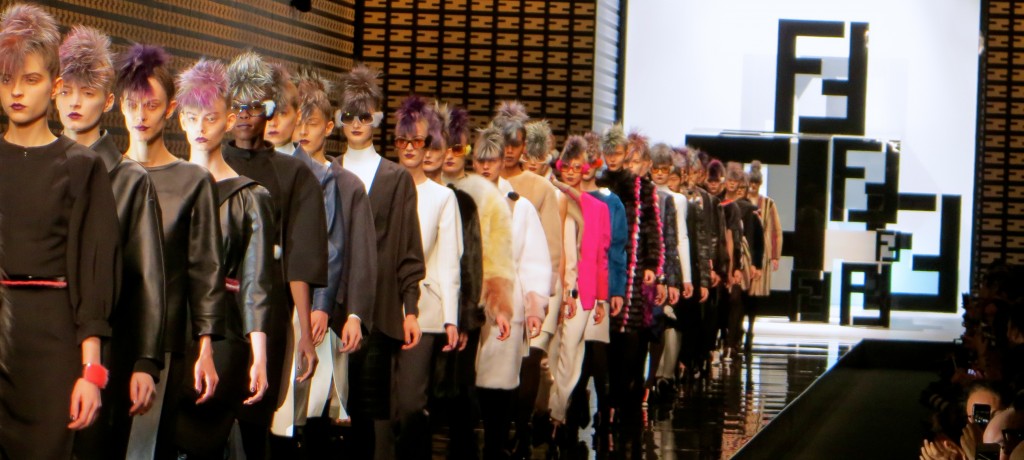 Remark the hair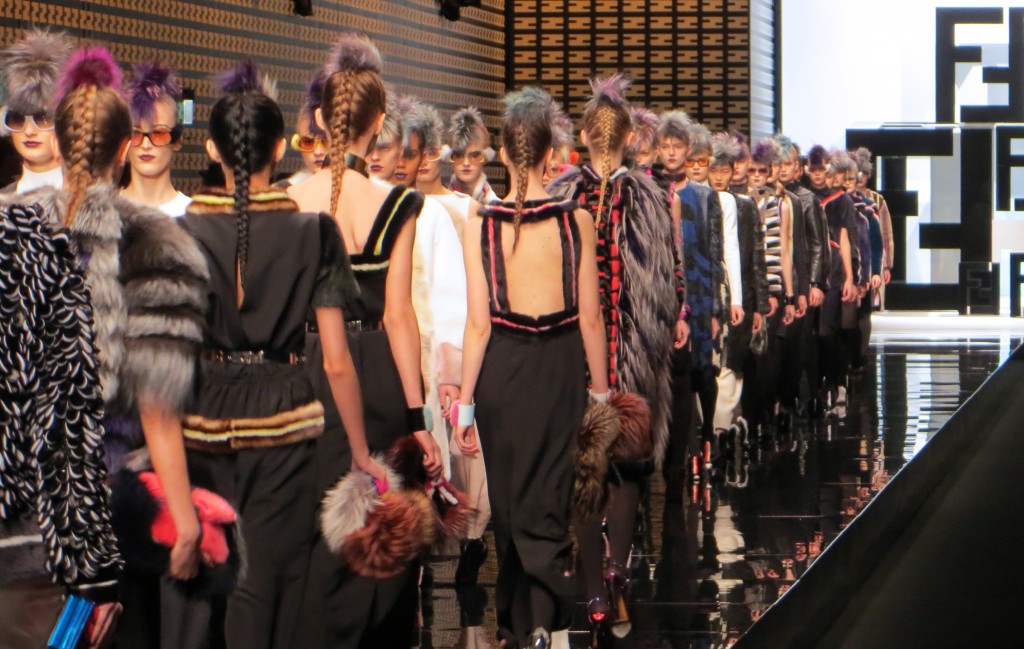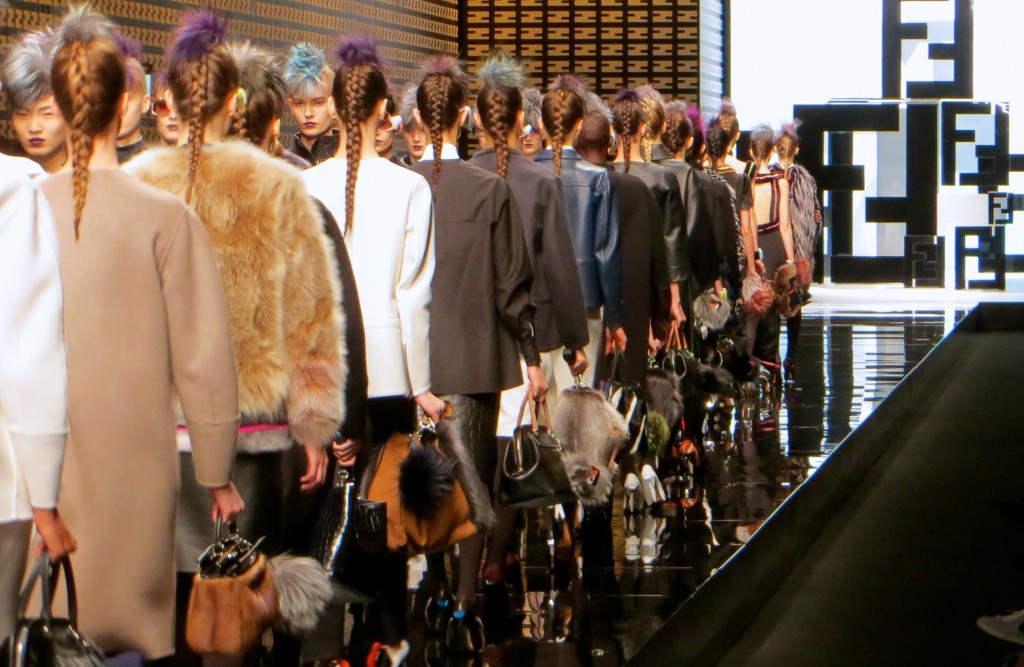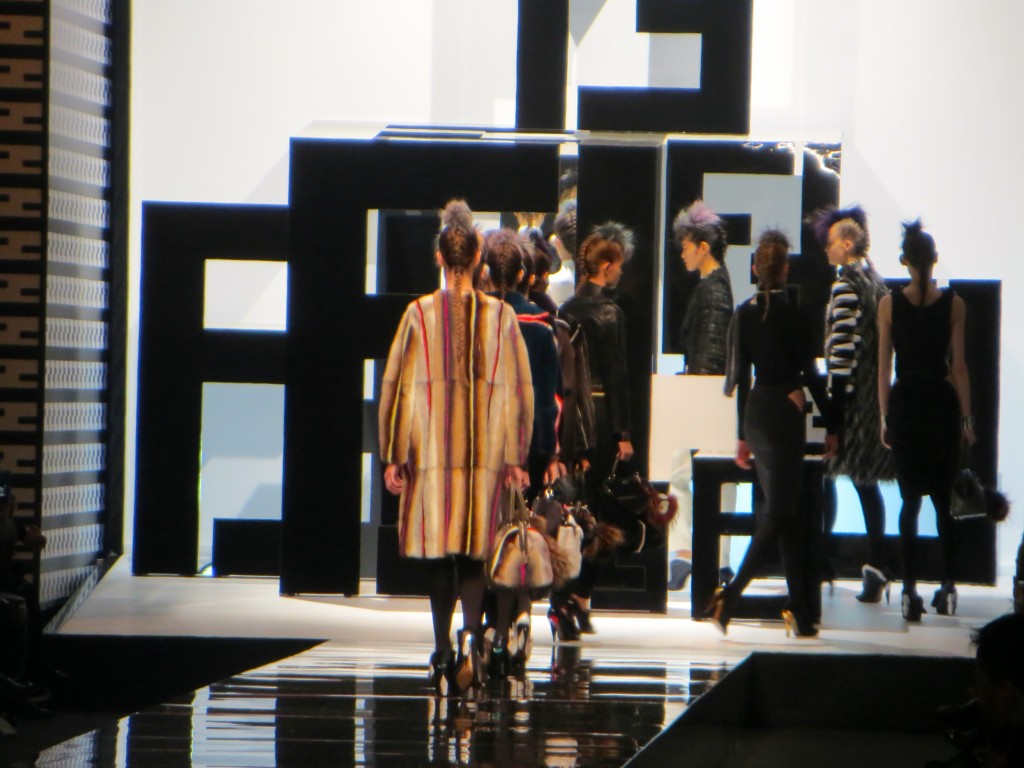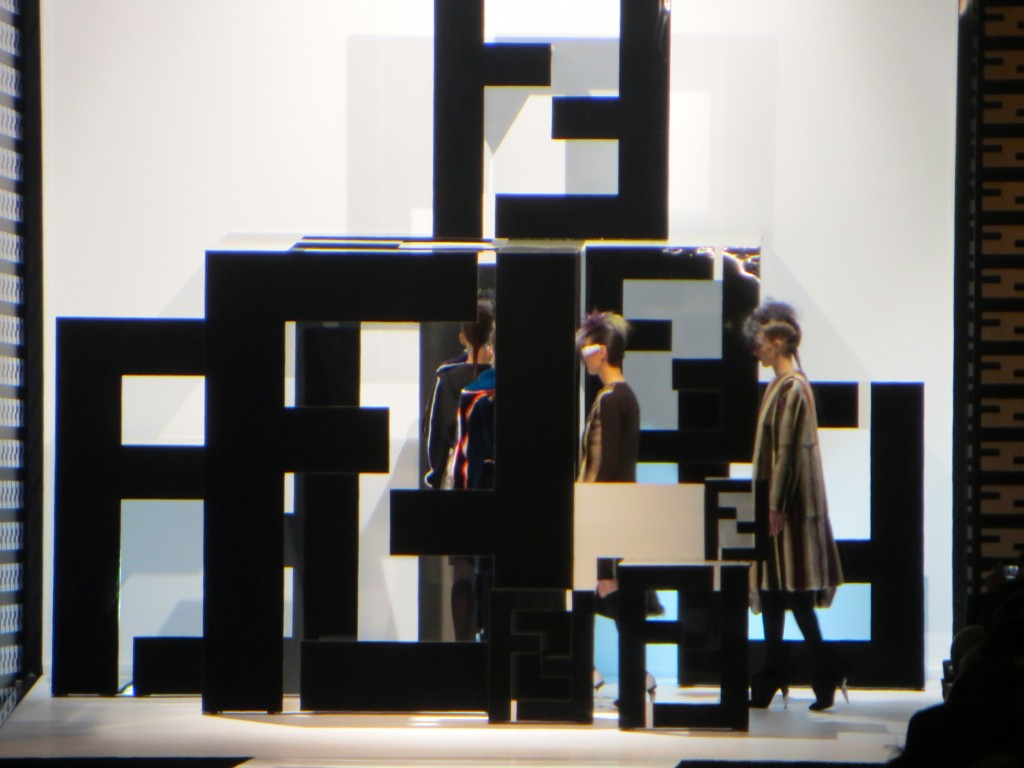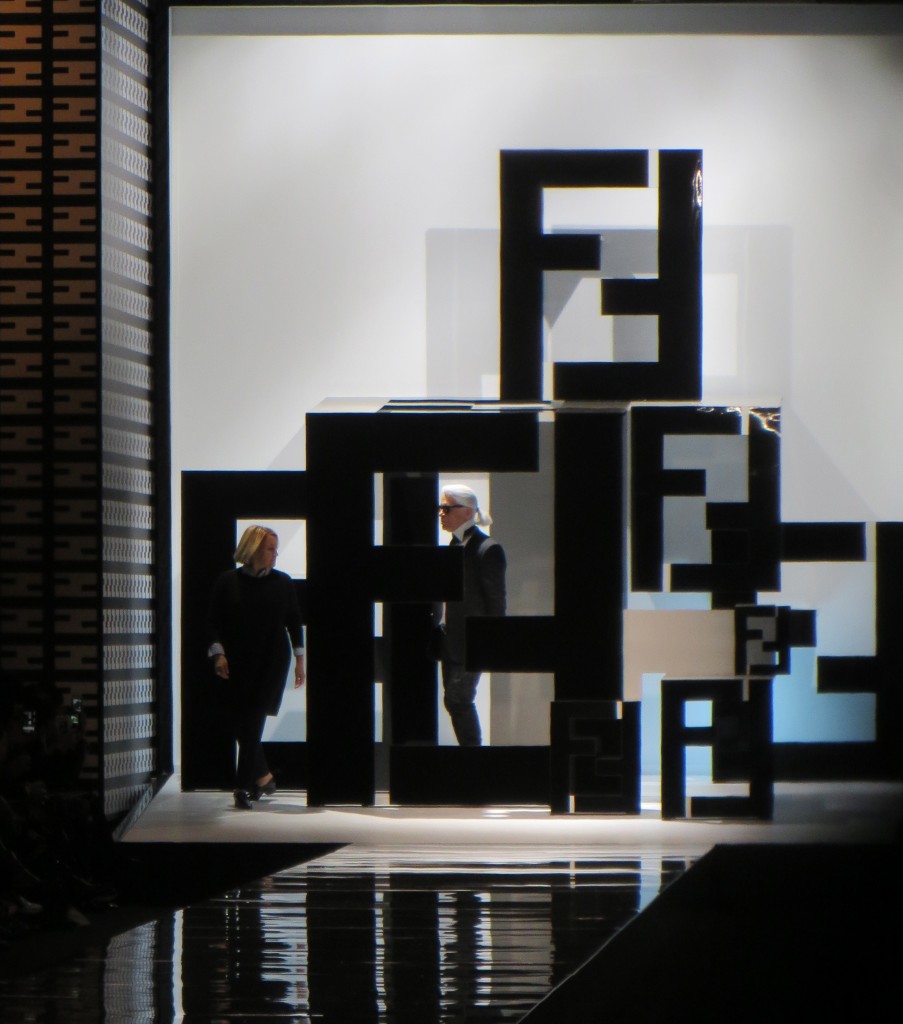 Karl Lagerfeld, Thanks for a great show!