Barbara Bui backstage in Paris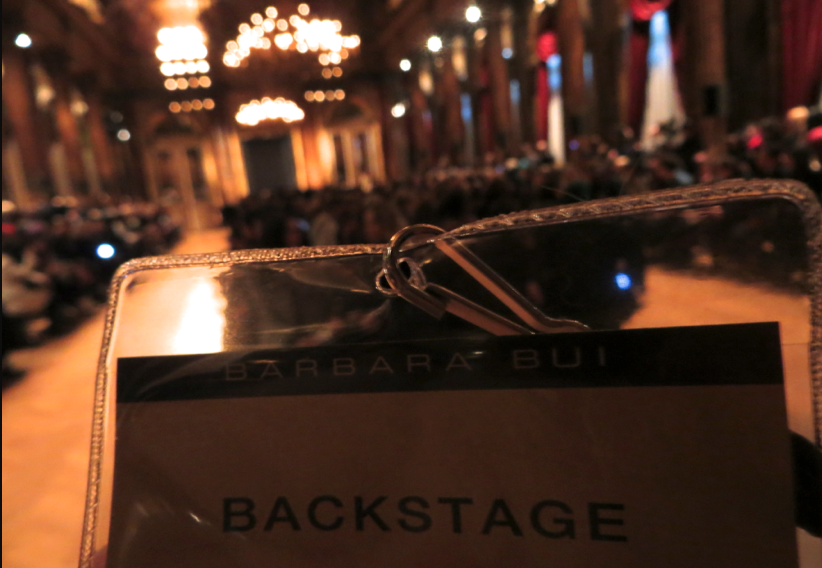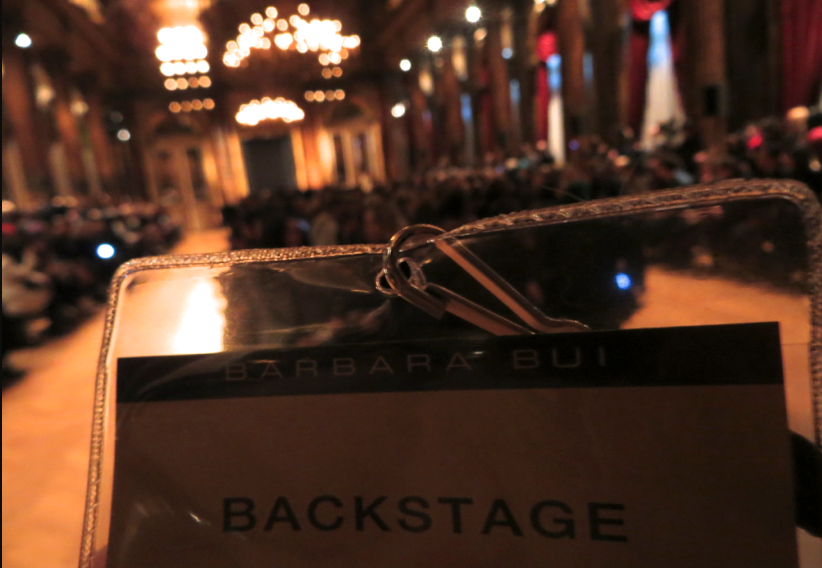 See what happened backstage at Barbara Bui yesterday in Paris…and get inspiration from the luxurious collection.
Article and pictures by Julie Johansen
BARBARA BUI WOMAN´S WEAR 2013 / 14
The show took place in the luxurious surrounding of Hotel Westin, 3 rue Castiglione in Paris… I arrived early to shoot some pictures backstage…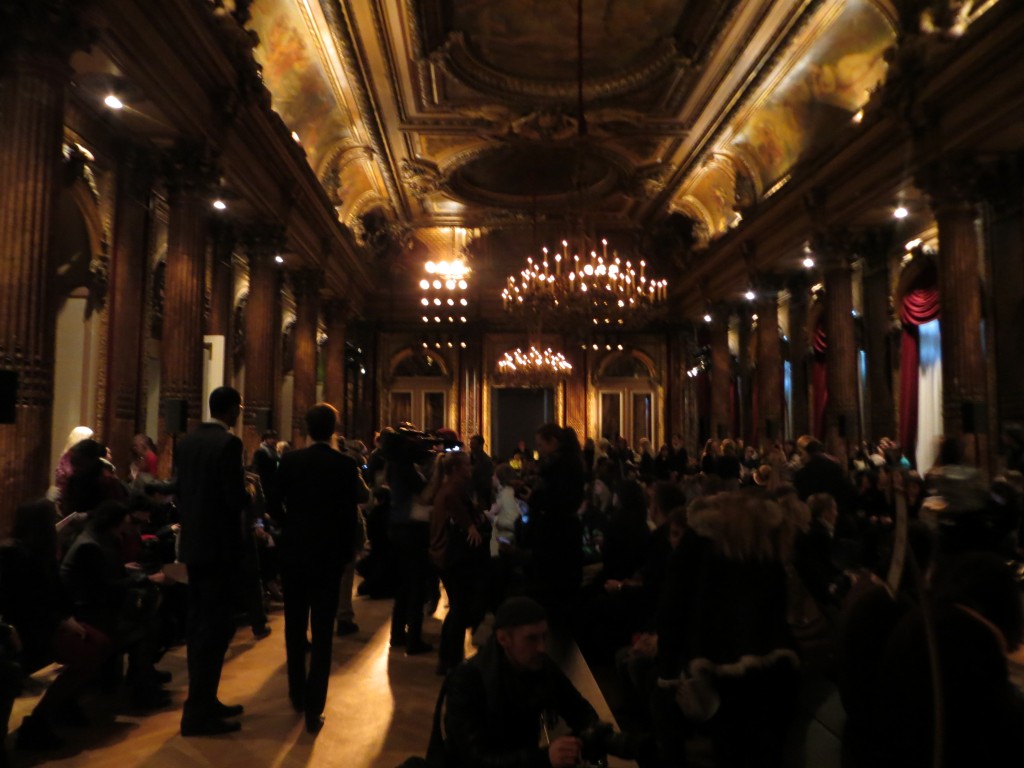 Backstage
When running from one show to the other there is rarely time to eat, so it´s nice when they have some healthy and delicious food backstage to take the worst hunger…
BARBARA BUI – HAIRSTYLE 2013-14
They are very quick and professional when it comes to preparing the hair! Take a look at this…
First the hair-stylist it trying to get an idea about he´s going to approach the hair… and then the process of hair drying and styling begins…
And the final result is this: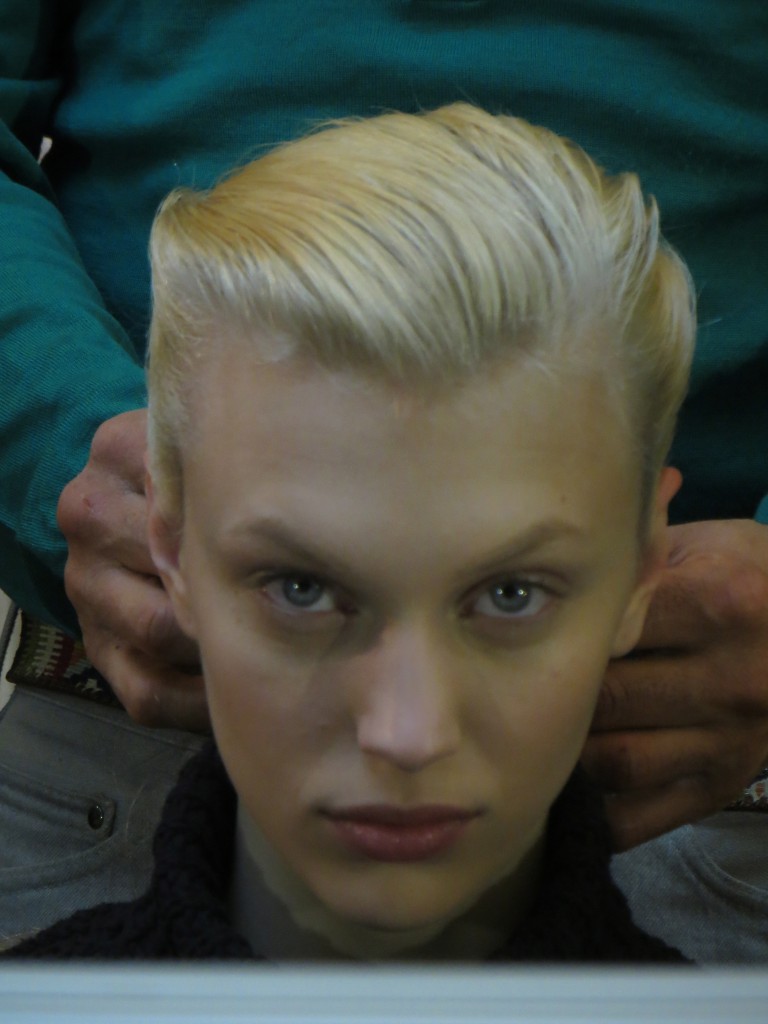 BARBARA BUI – MAKE-UP STYLE 2013-14
There are 3 people working on one model at the same time: One does the hair, another one does the make-up, while a third takes care of the skin… The fast procedure is fascinating!
And in the end the make-up is light and beautiful.. In general I have noticed a tendency for discrete make-up this season…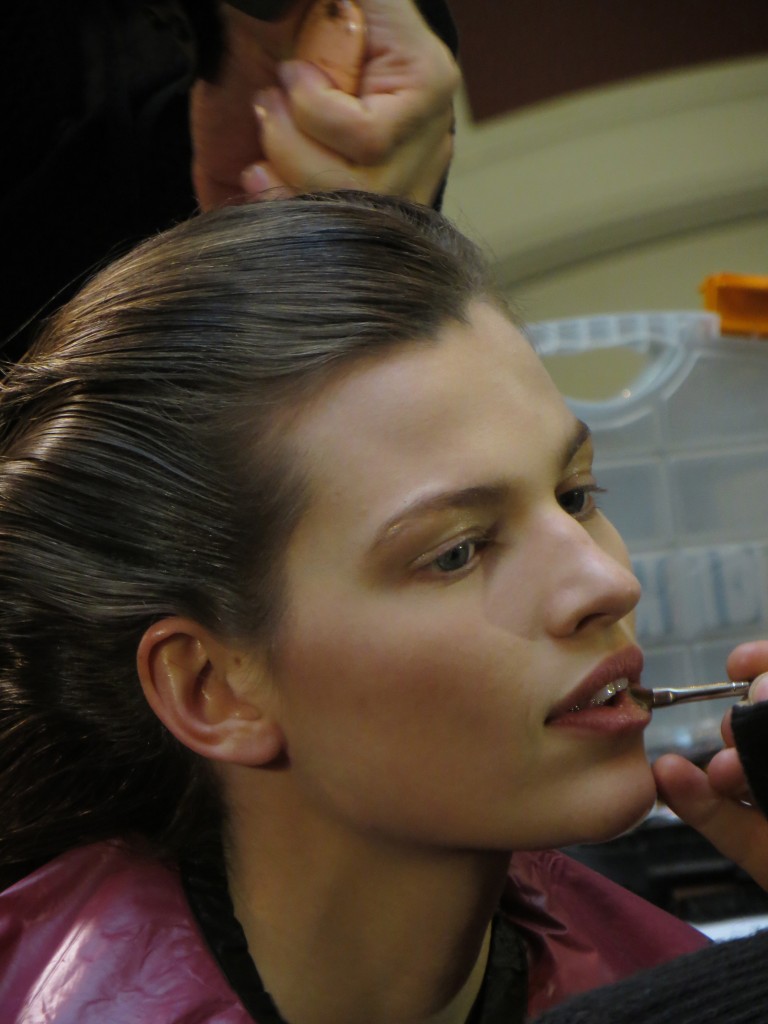 This was the hairstyle…
BARBARA BUI SHOW: Woman´s Wear W/F 2013-14
I was great fan of what she had created here: A jacket where the arms can come out in the  sides as well…
I have noticed a lot of leather and oversized jackets this season…
I really adored the jackets and the tight suit combination!
Be: Mysterious, Black & Beautiful…