Vivienne Westwood photoshoot, Fashionshow in Paris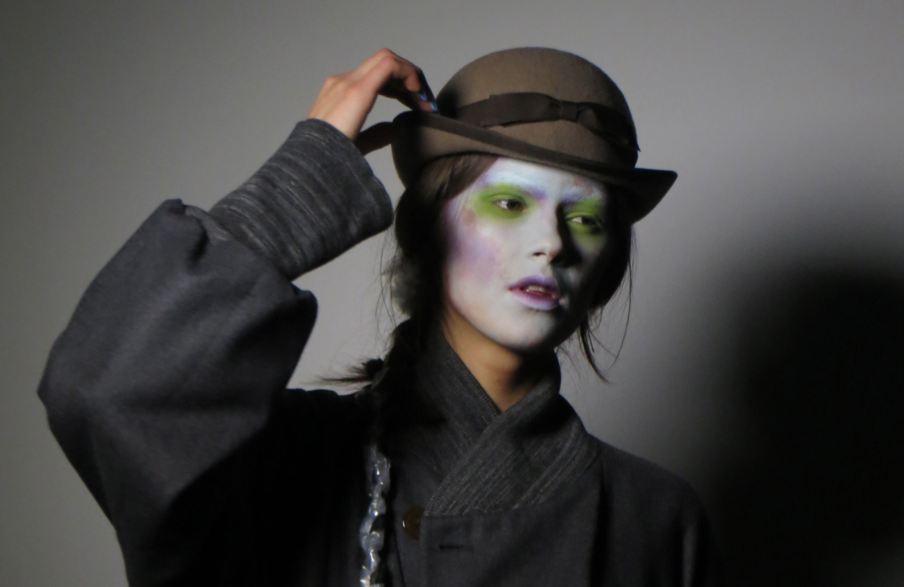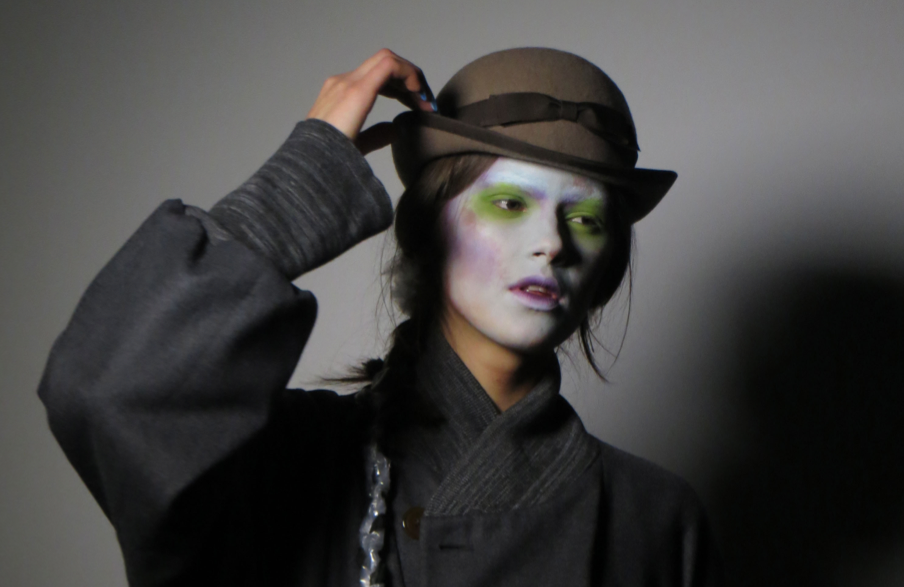 Behind the scenes of Vivienne Westwood show: Woman´s wear W/F 2013-14. See the shooting here. It took place at Palais de Tokyo in Paris, downstairs just before the show was about to start.
Vivienne Westwood backstage
It was amazing to see how the photographer did a photo-shoot of the models just before they went on stage. He did not have much time to shoot in so he worked fast. The settings and light were perfect.
He used a natural white wall as background and a strong flash to put the shadows into play.
I took a couple of pictures to show you what the right light and make-up can do! Take a look at the expression and the latest Vivienne Westwood Woman´s wear W/F 2013-14 here: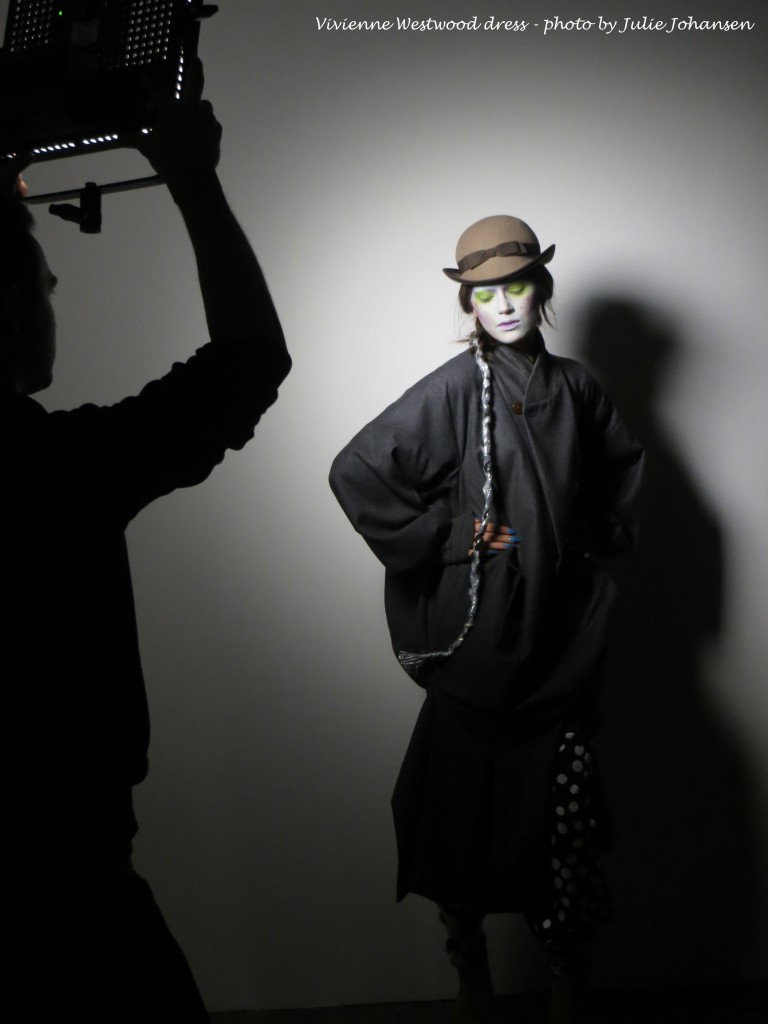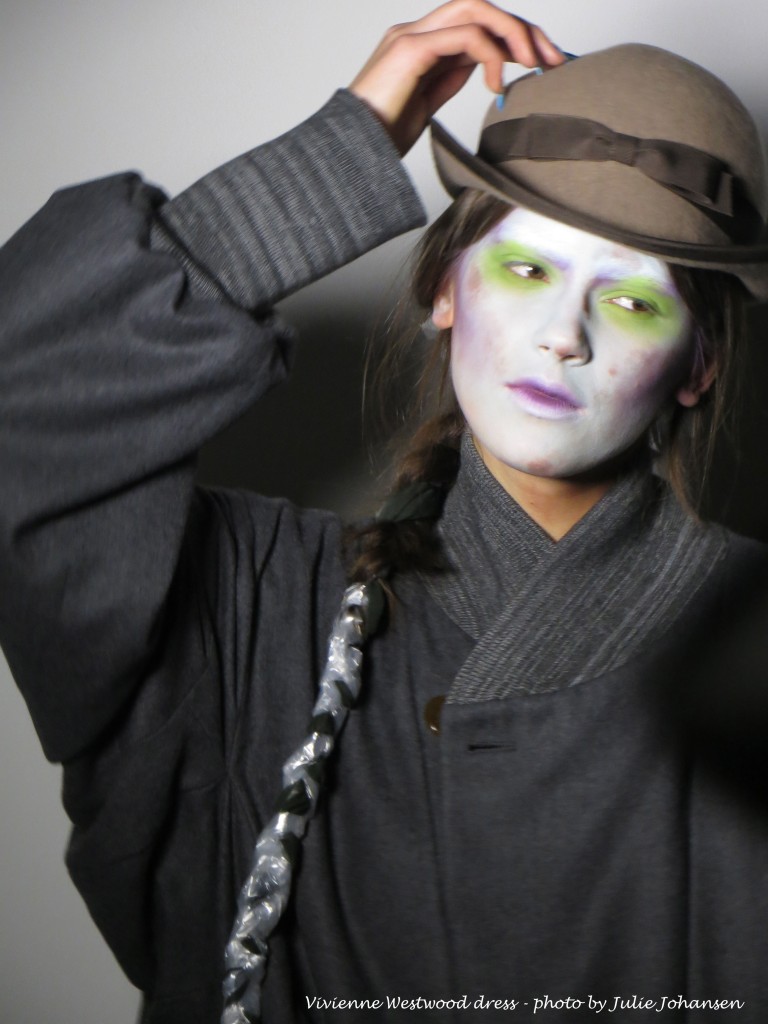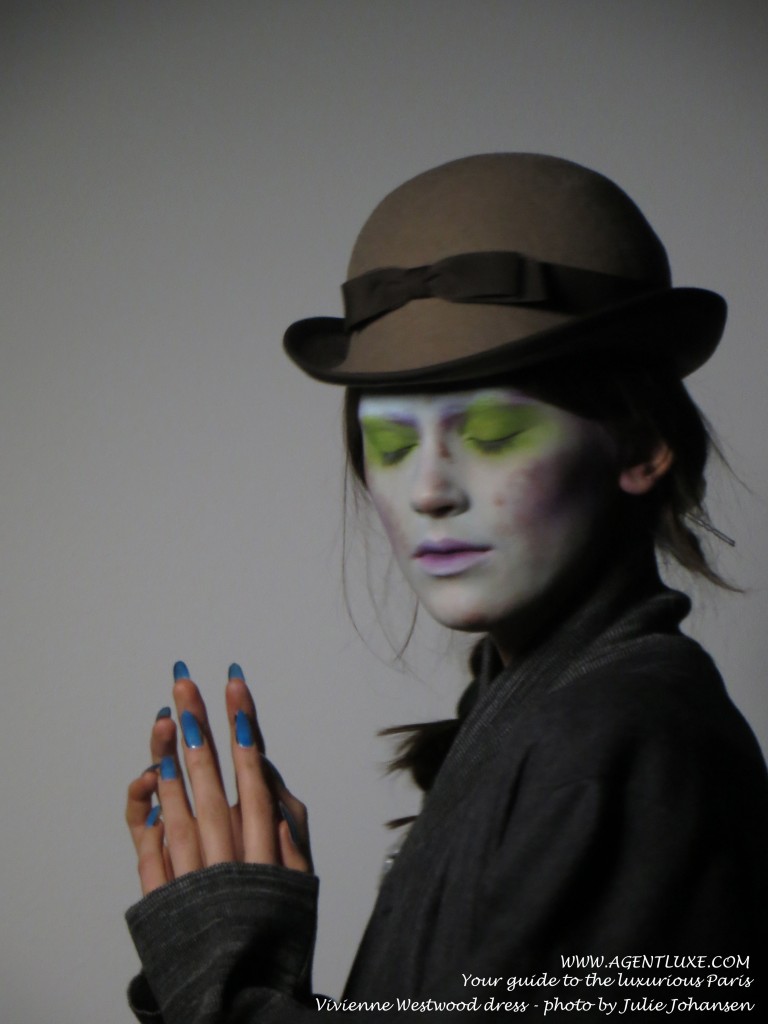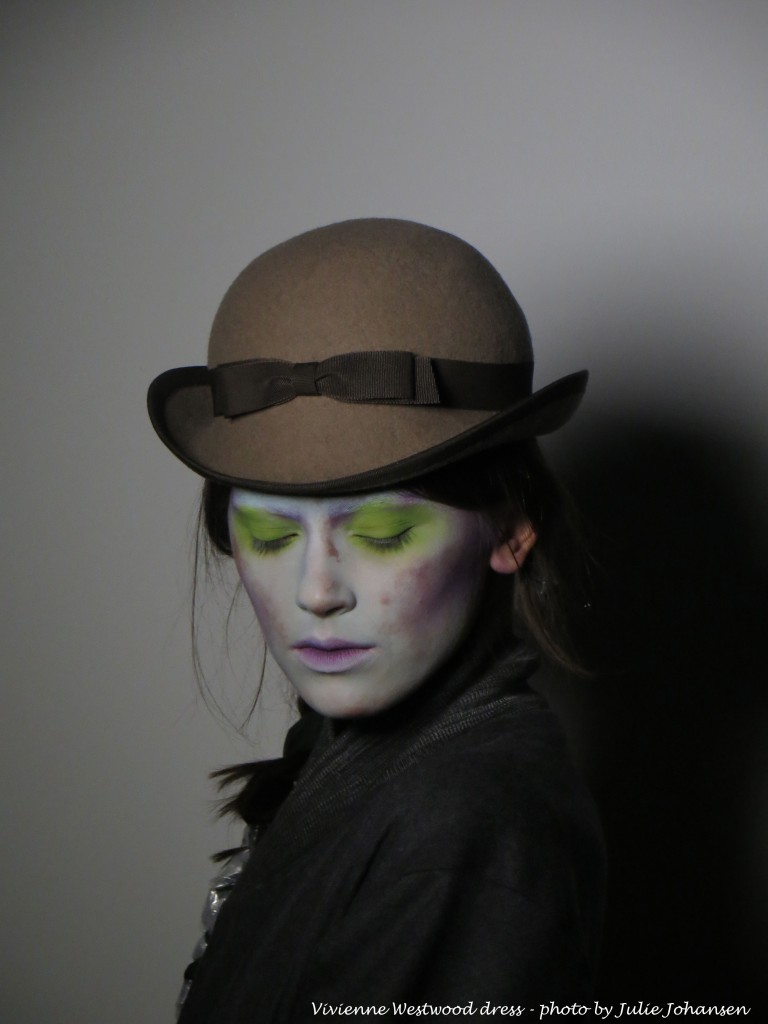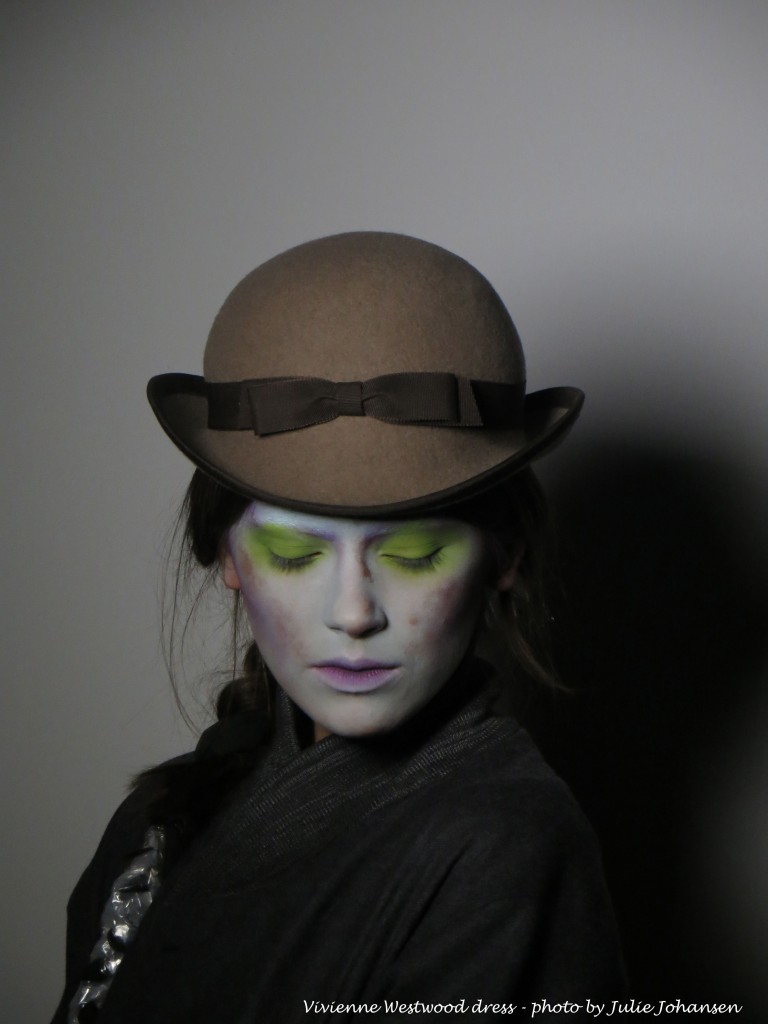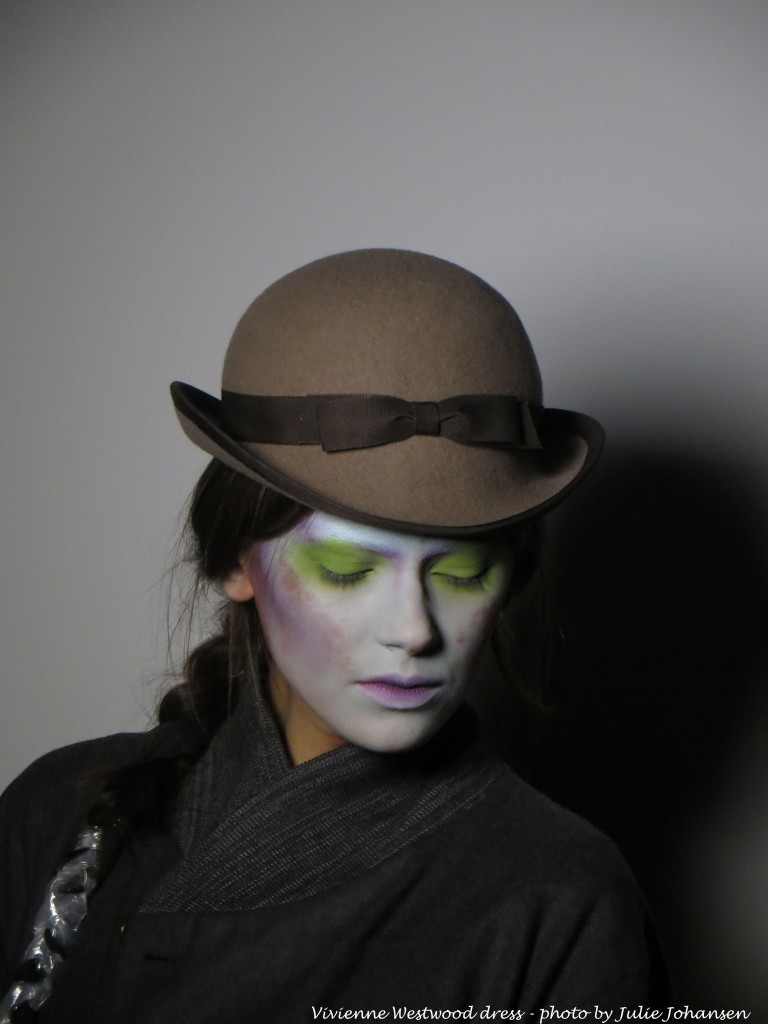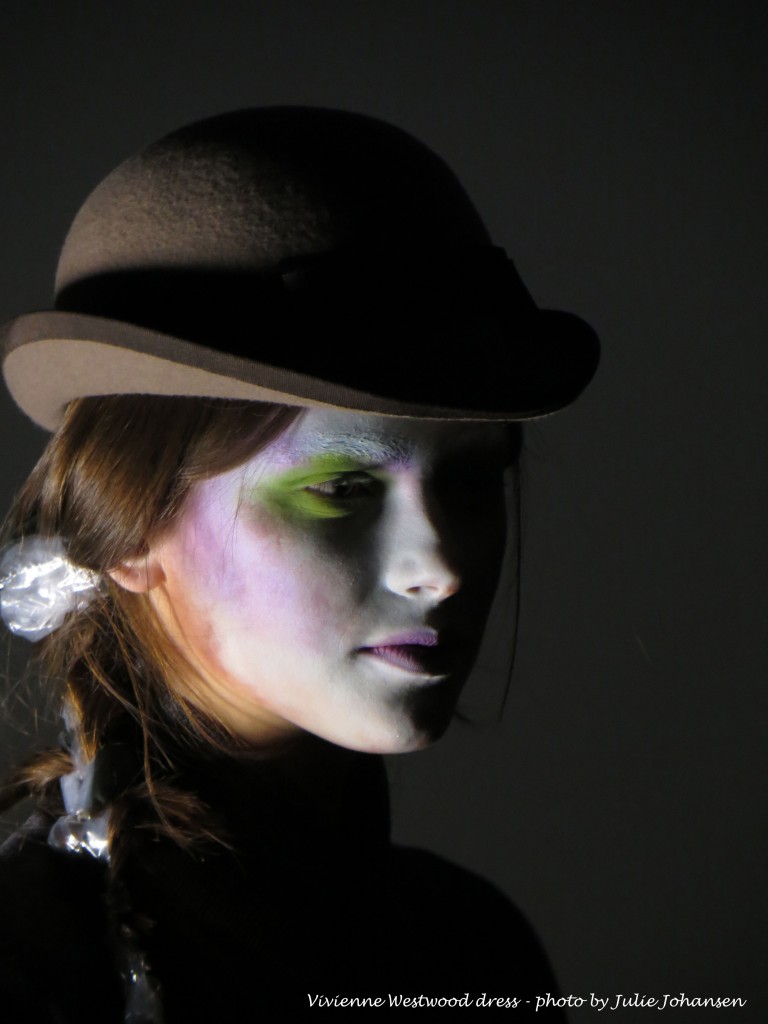 Vivienne Westwood Woman´s wear W/F 2013-14
Mysterious woman…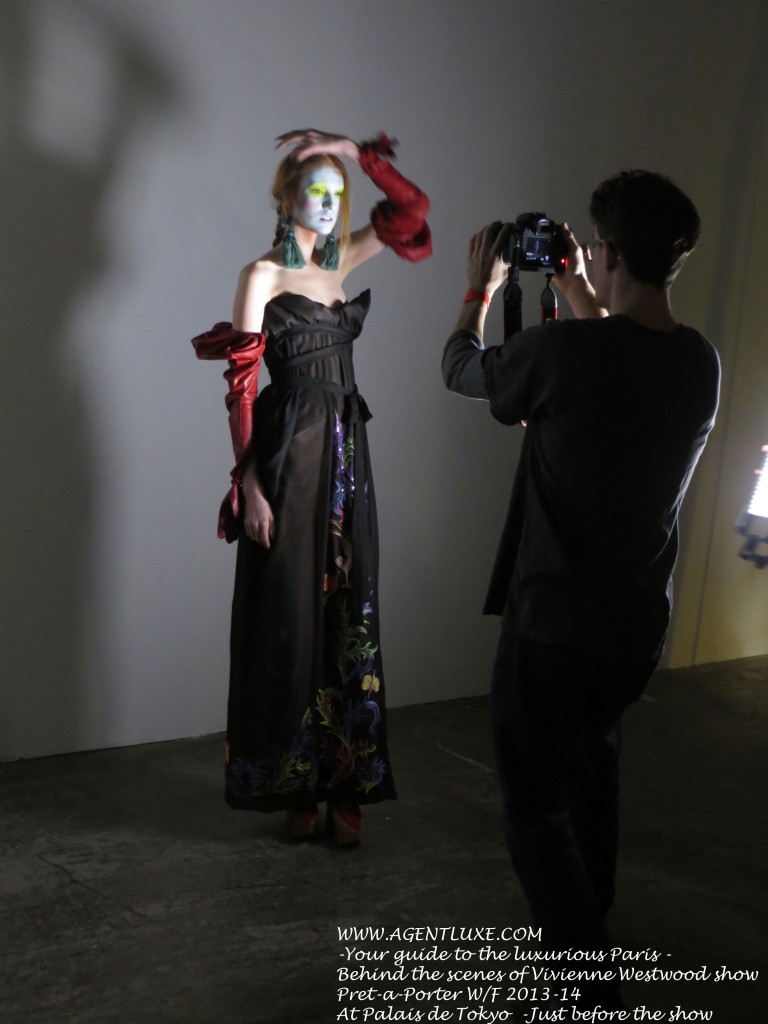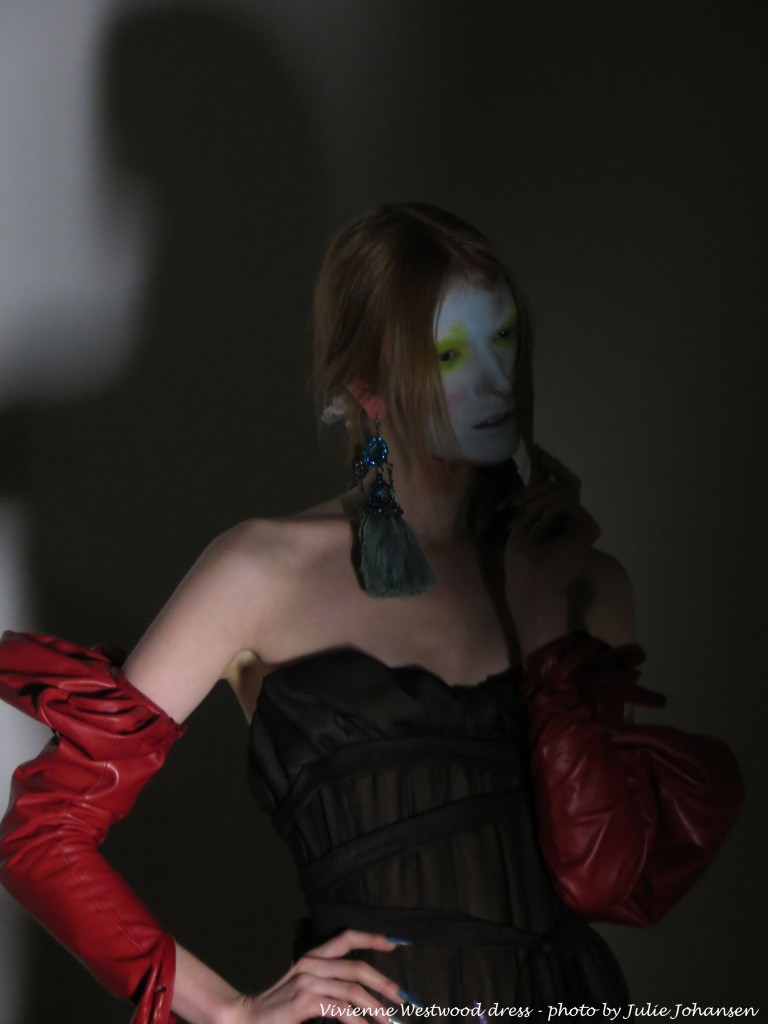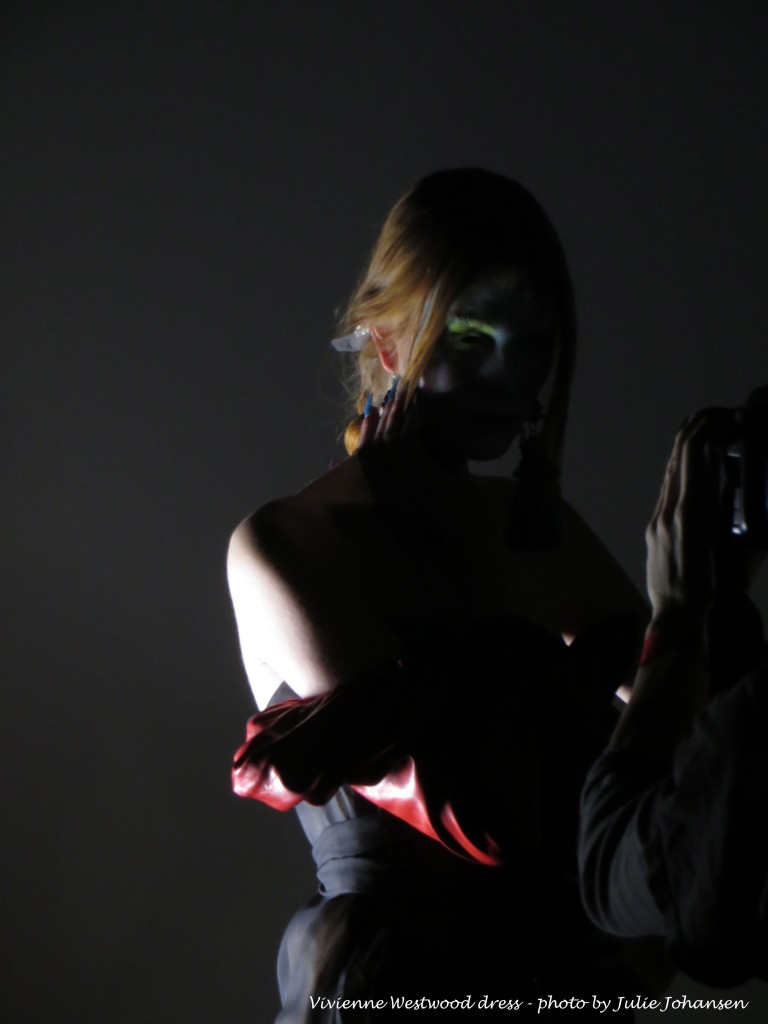 The Vivienne Westwood Bride 2013-14