Nicky Hilton at Valentino party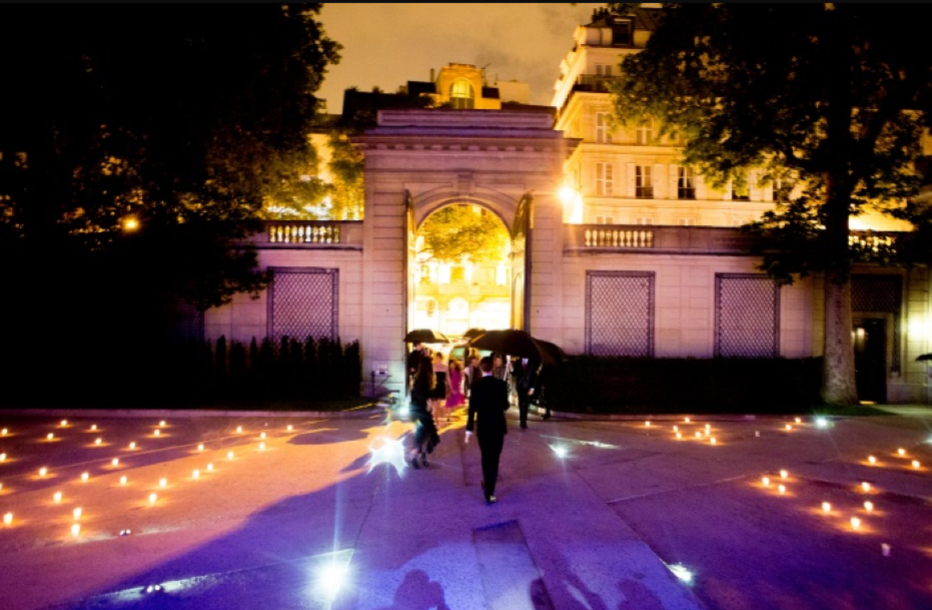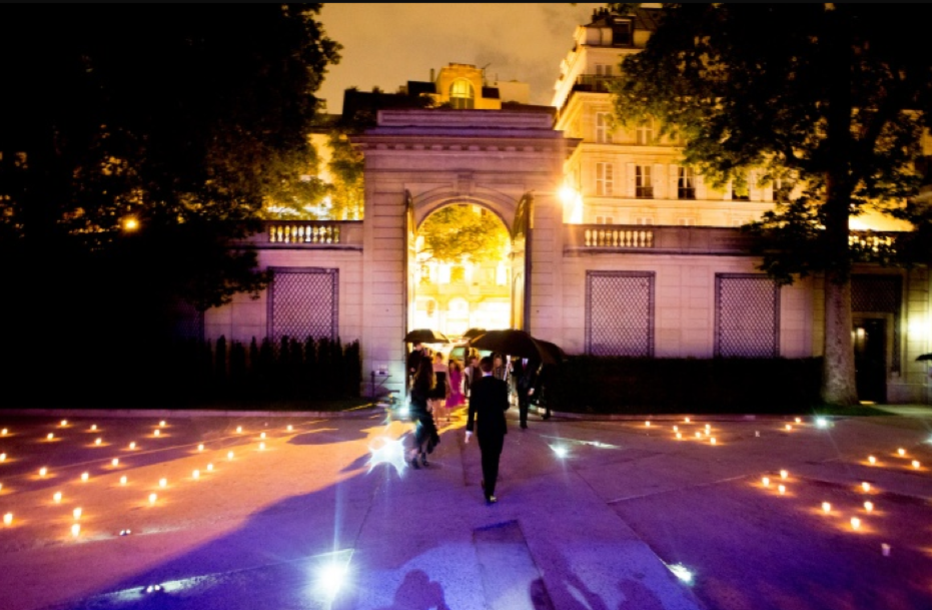 Tuesday 4th of July 2012 Valentino opened the doors to the impressive Hotel Salomon de Rothschild. That is where the catwalk would take place this season.  Backstage I had a look at the inspiration board …and around 23.00 I attended the afterparty of Valentino – a great universe.
Article and Pictures by Julie Johansen
It all started Tuesday 4th of July, the moment I walked up the impressive spiral staircase, through the Hotel Salomon de Rothschild, into a room where luxury had been transformed into a splendid story of dreams and imagination.
The moment you saw the clothes you would get carried away… it allowed you to start dreaming of new paths, different perspectives, and unique stories.
There was no doubt that Maria Grazia Chiuri and Pierpaolo Piccioli had envisioned a nocturnal, reflective mood for this Fall/Winter 2012 – 13 Haute Couture Collection of Valentino.
They had used the color blue for some of the dresses, to define the mental landscape: profound and dense… to reflect the possibilities and creative thoughts we all carry in us. Backstage I found their inspiration-board, showing us some of the thoughts behind the collection: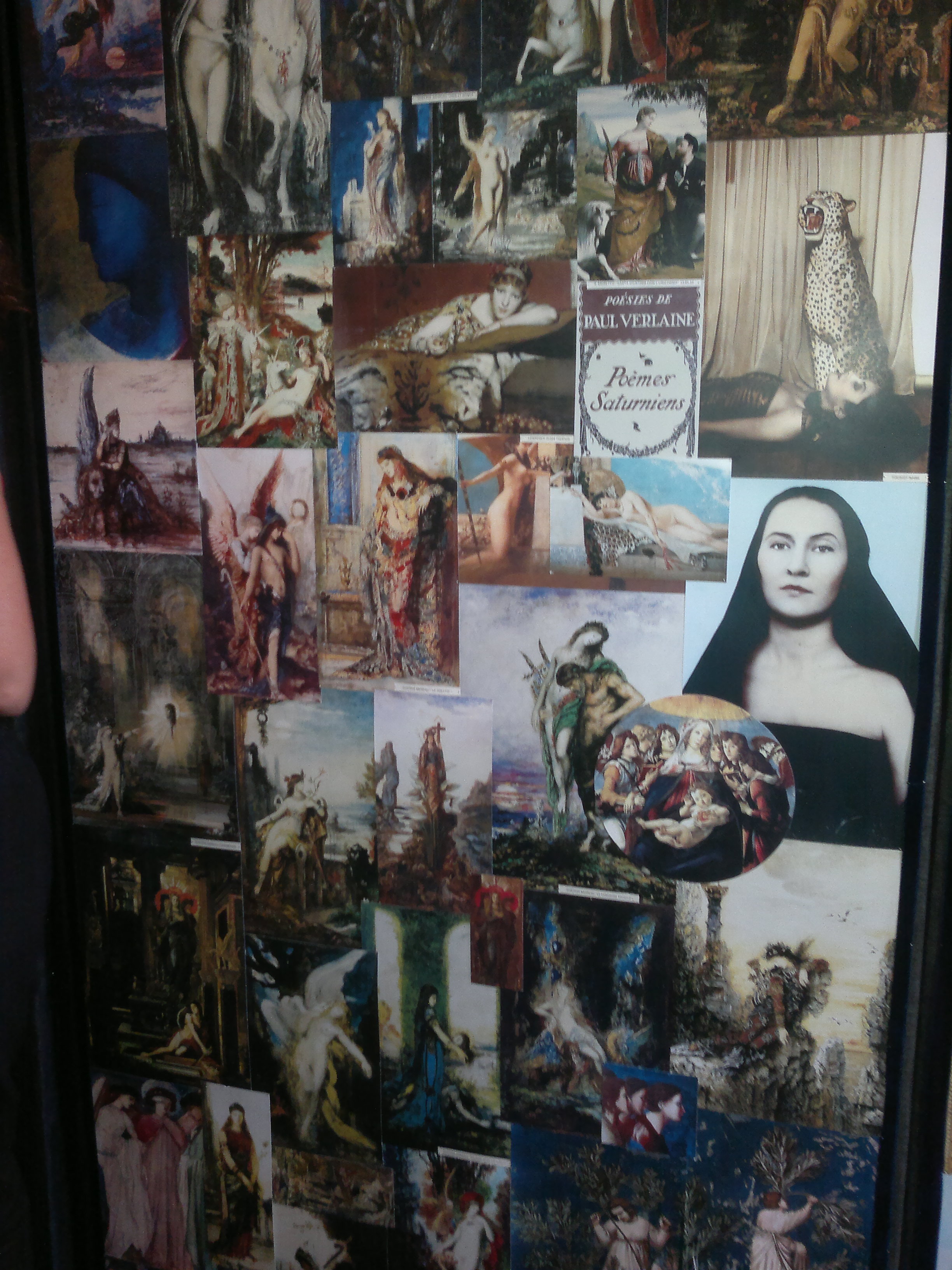 In this collection the concept was made of: impalpable dresses and dramatic ball gowns, detailed capes and sleek dresses, slim-fit trousers and adamantine blouses…as you could see it on the pictures backstage: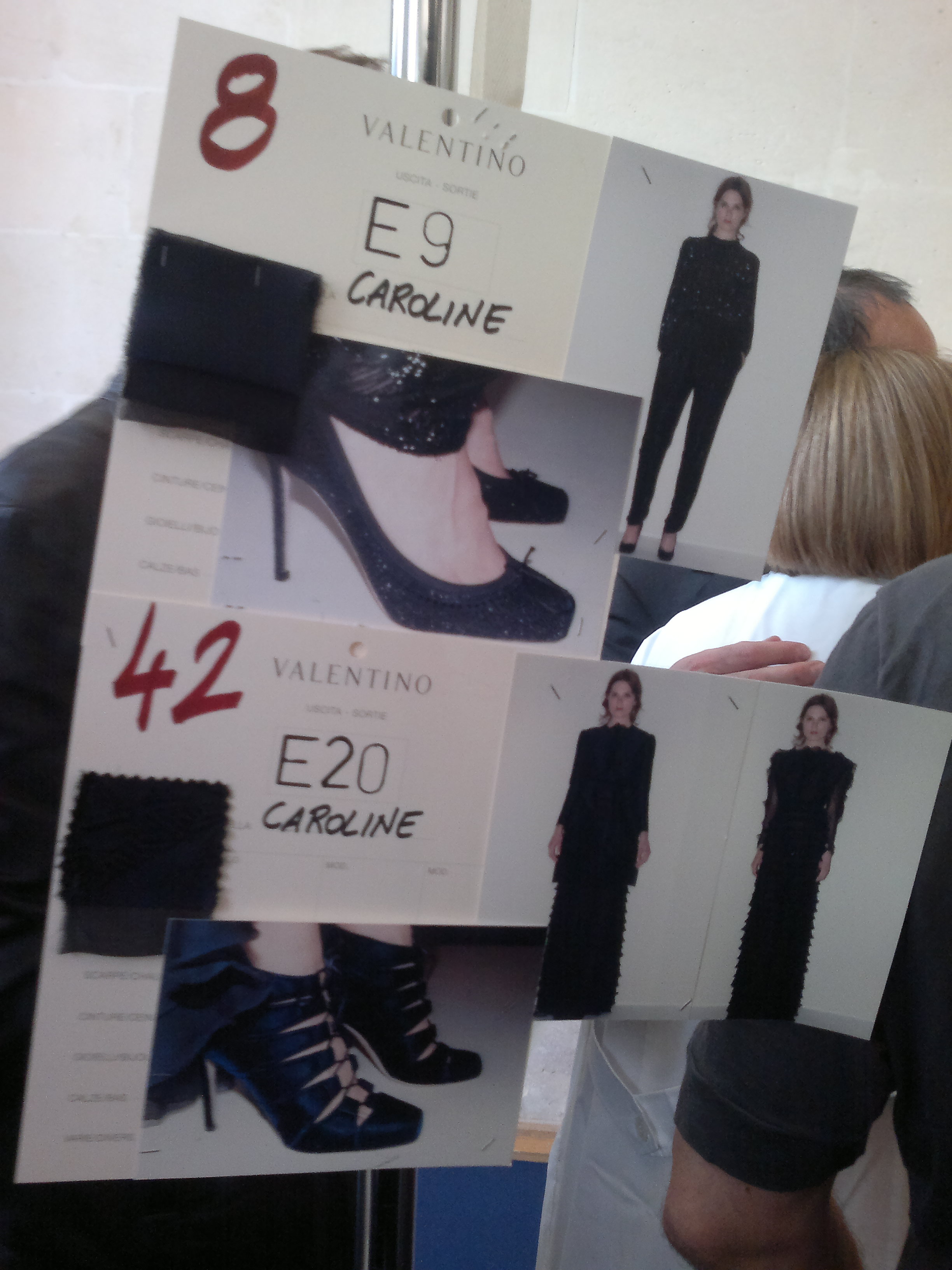 Maria Grazia Chiuri and Pierpaolo Piccioli had created a collection using classic materials, techniques and iconography… a collection where their imagination had been the foundation to molding the material and turning it into shapes that magically formed around the body, almost as if the material was naturally following.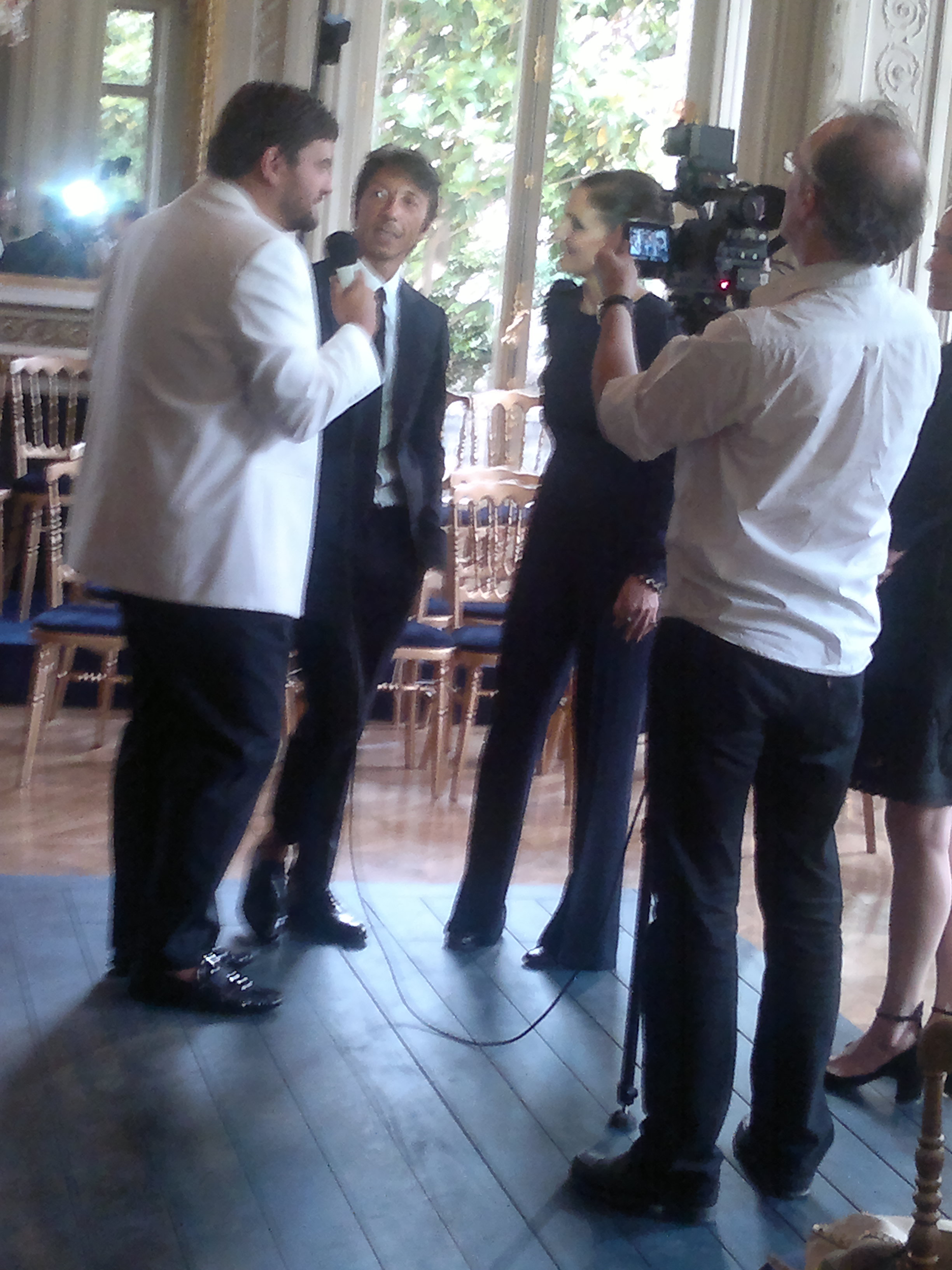 Valentino Afterparty
At 11pm I arrived at the afterparty… a garden party beautifully lit up by candlelight. I really loved that they had created a perfect coherence between the intense, mysterious midnight blue in the collection, and a likely theme in the afterparty!! That was remarkable!
When I entered the room I was surprised to find both; friends, people I had already talked to earlier that day at the fashion-shows + new interesting people… that just made the atmosphere even better…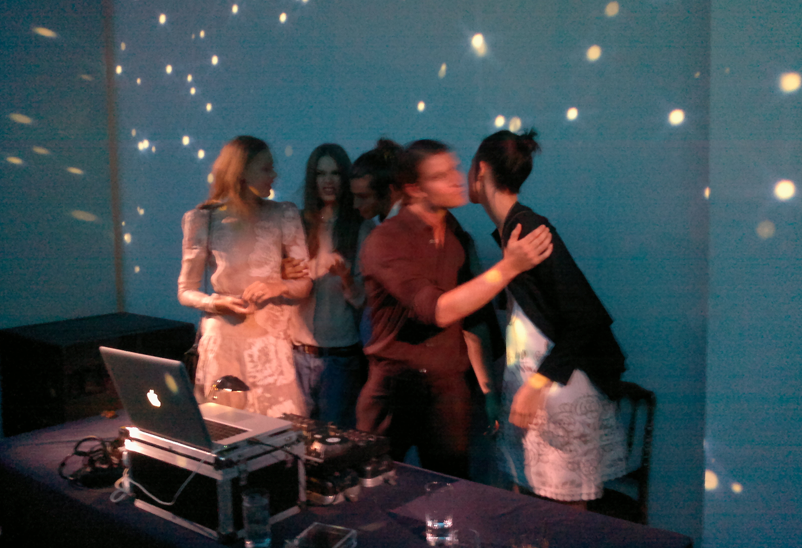 The party was not about fame and snobbishness – it was more about meeting some really talented, passionate and interesting people working within the top of fashion (enjoying a break after a long day… we should not forget that, even if it all seems glamorous and fun, these people are also hardworking people who are doing a job as well).
 I had a good time there…and the atmosphere was amazing… Instead of dancing with the stars I would be dancing under the stars, which was brilliant.
Outside people would mingle…  until the rain came… and everyone went back inside…and continued the party with the best champagne!!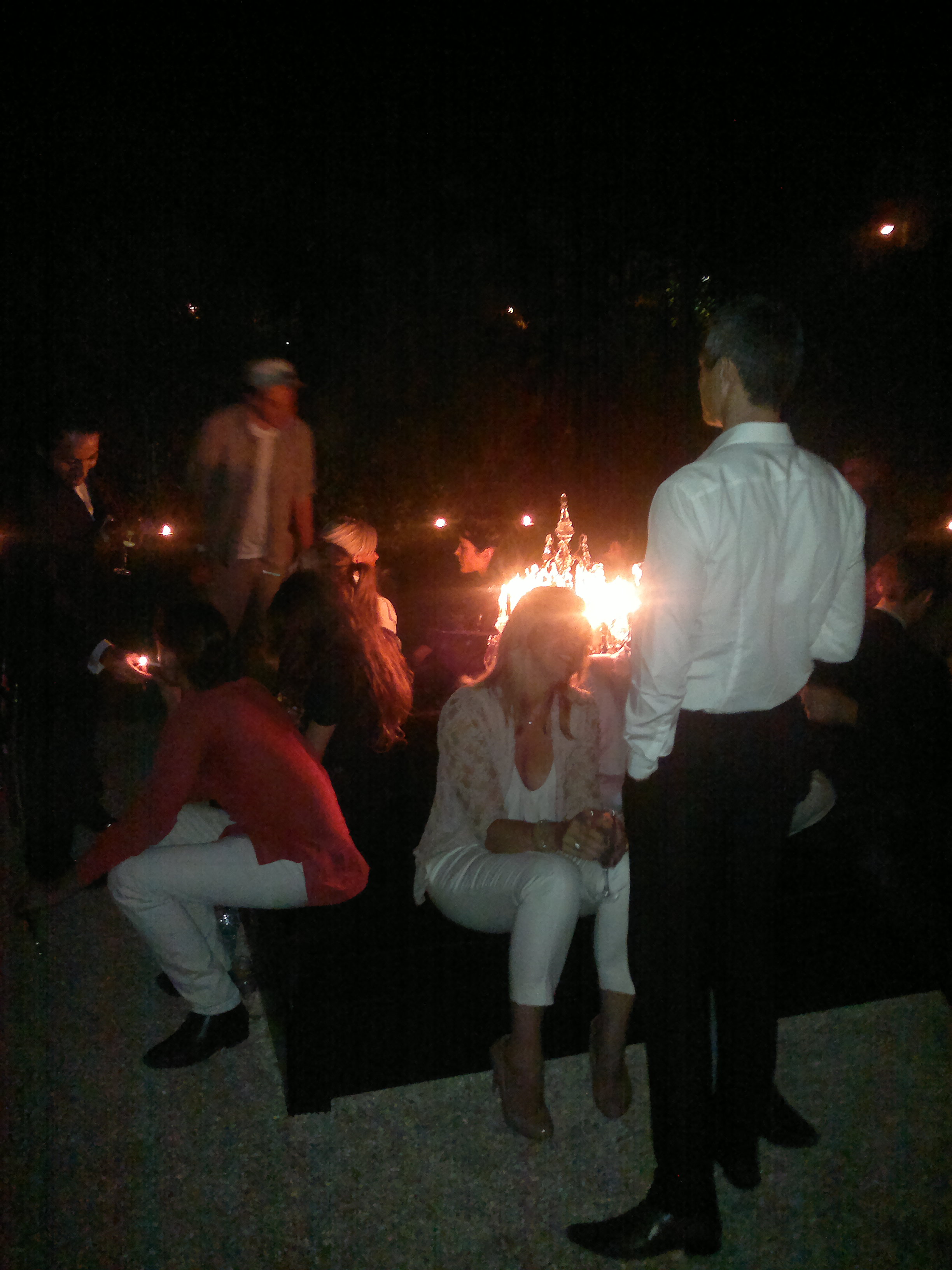 Thanks for a great evening – to the people I met there…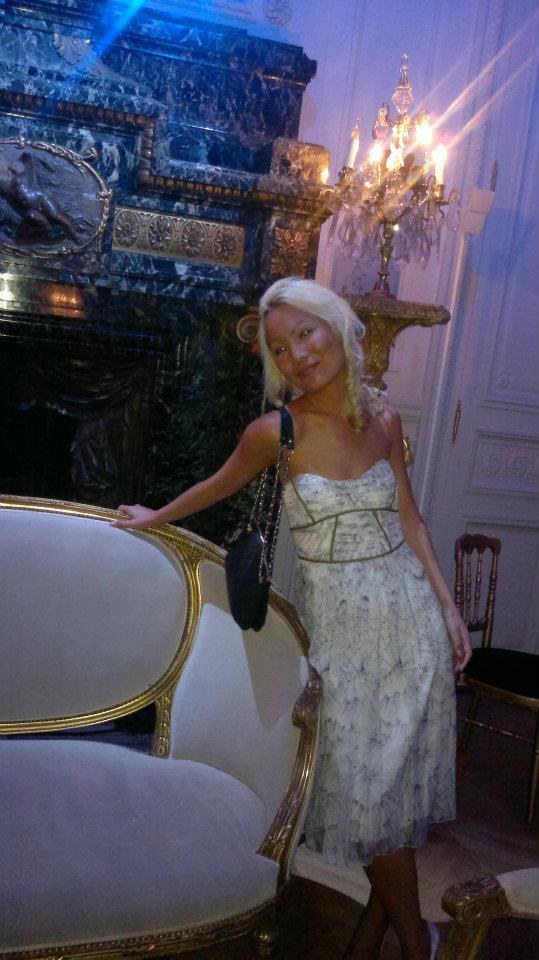 It was a really nice party…