Backstage at Georgio Armani Privé 2012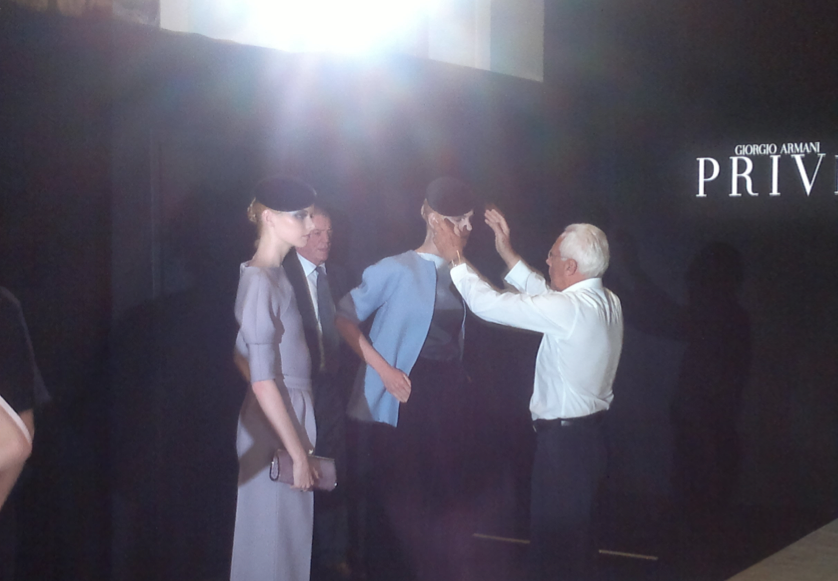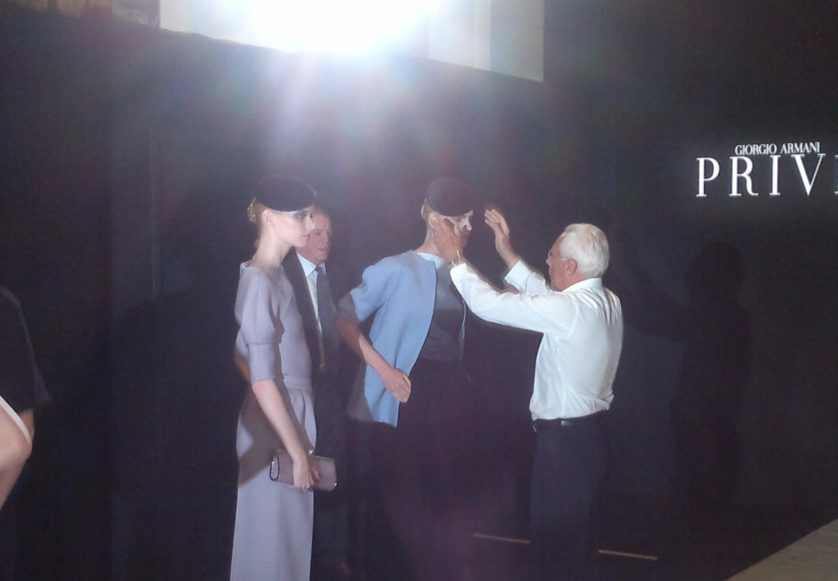 We see all the great dresses during fashion week in Paris – but how often do we think about all the work lying behind it? In July 2012 I was backstage at Giorgio Armani just before the show began…to give you an idea about the many preparations it requires for you to see a beautiful collection on the catwalk.
They do a great job… first the make-up.
Then the hair… and remark how everything is planned down to the last detail, on the board behind.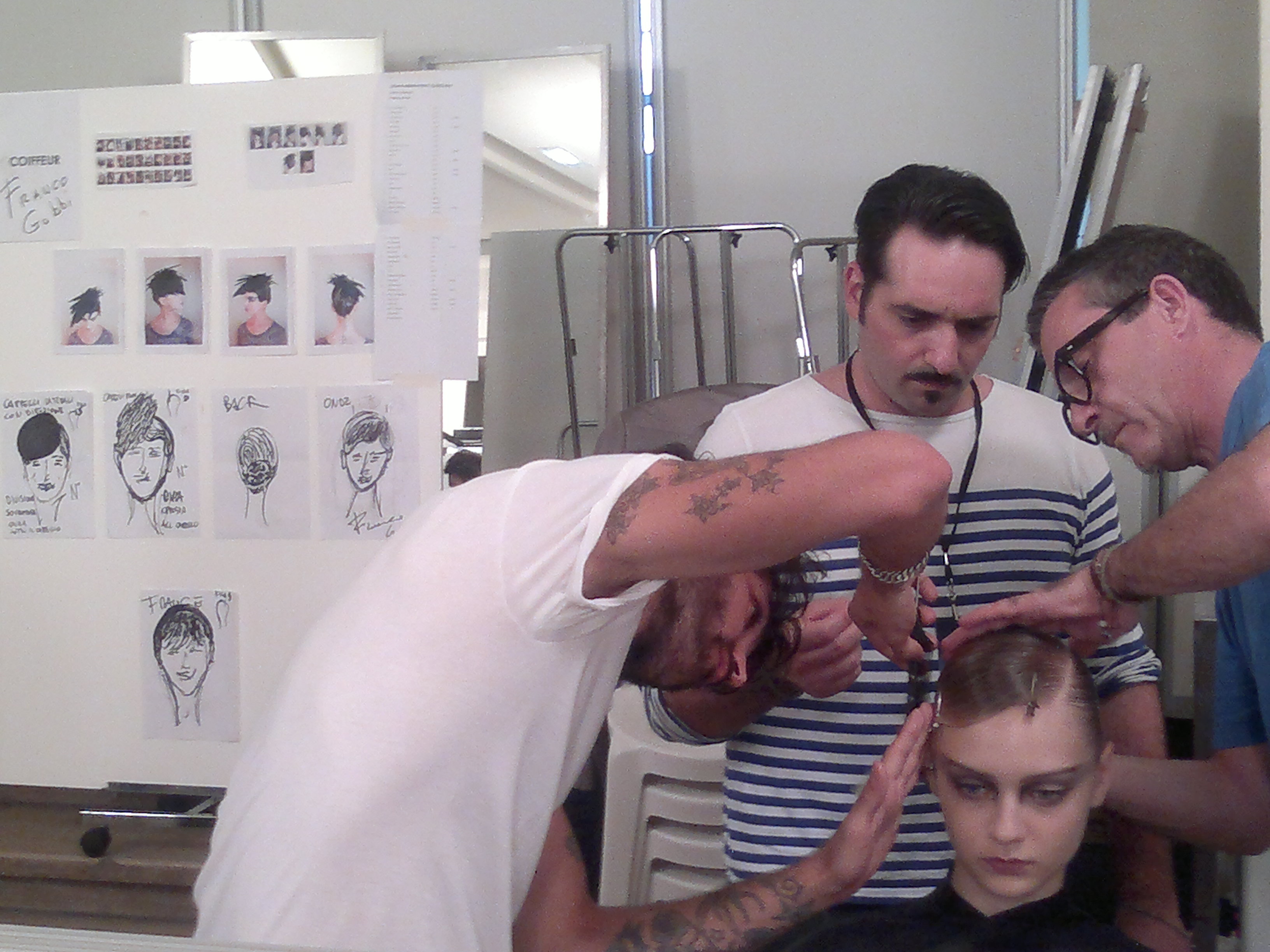 Then the photographers takes pictures…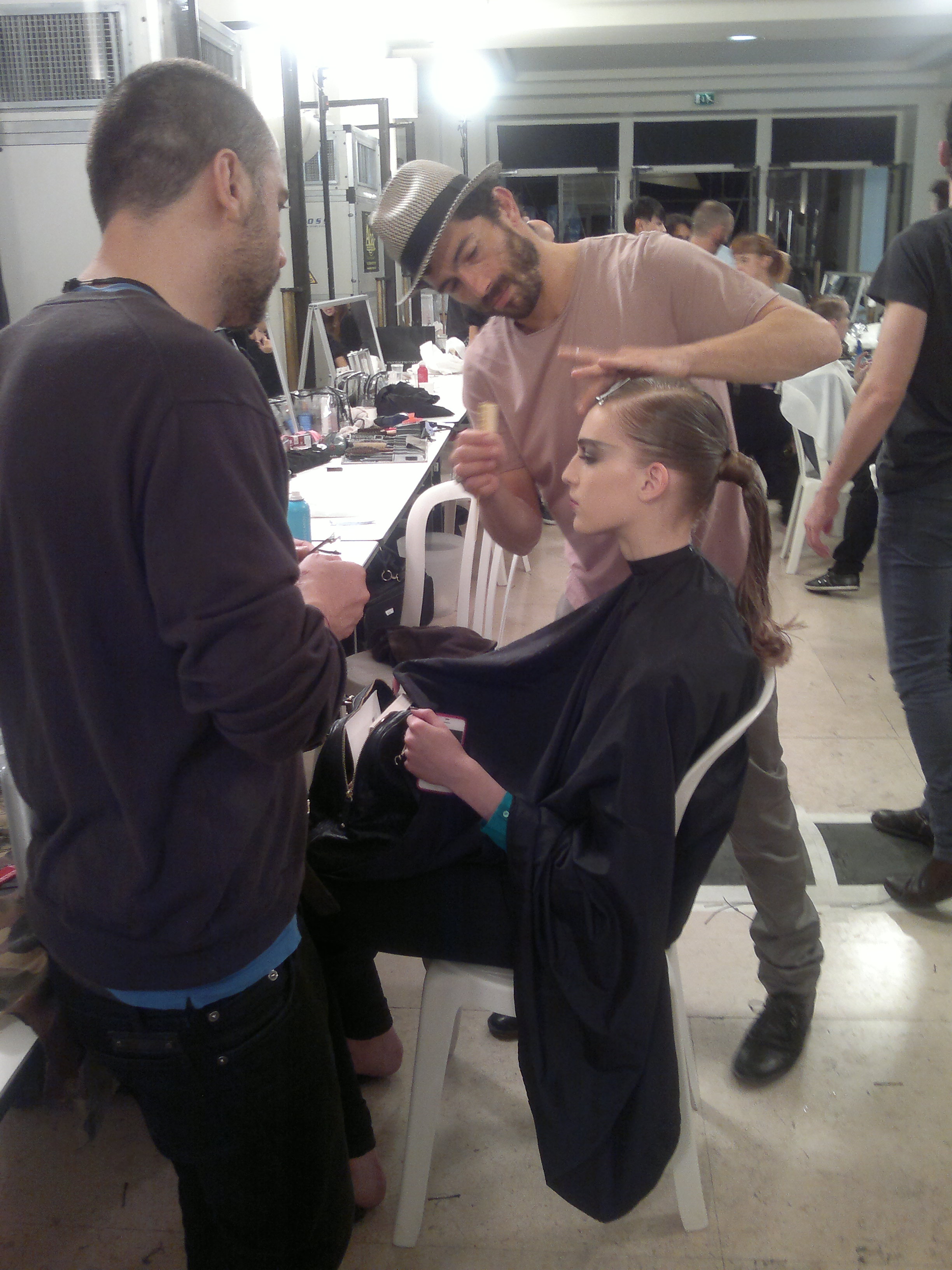 and after that, the models will go upstairs…and have the last corrections done.
Beautiful collection, and fascinating to see the great effort that everyone put into it, to make it look just perfect.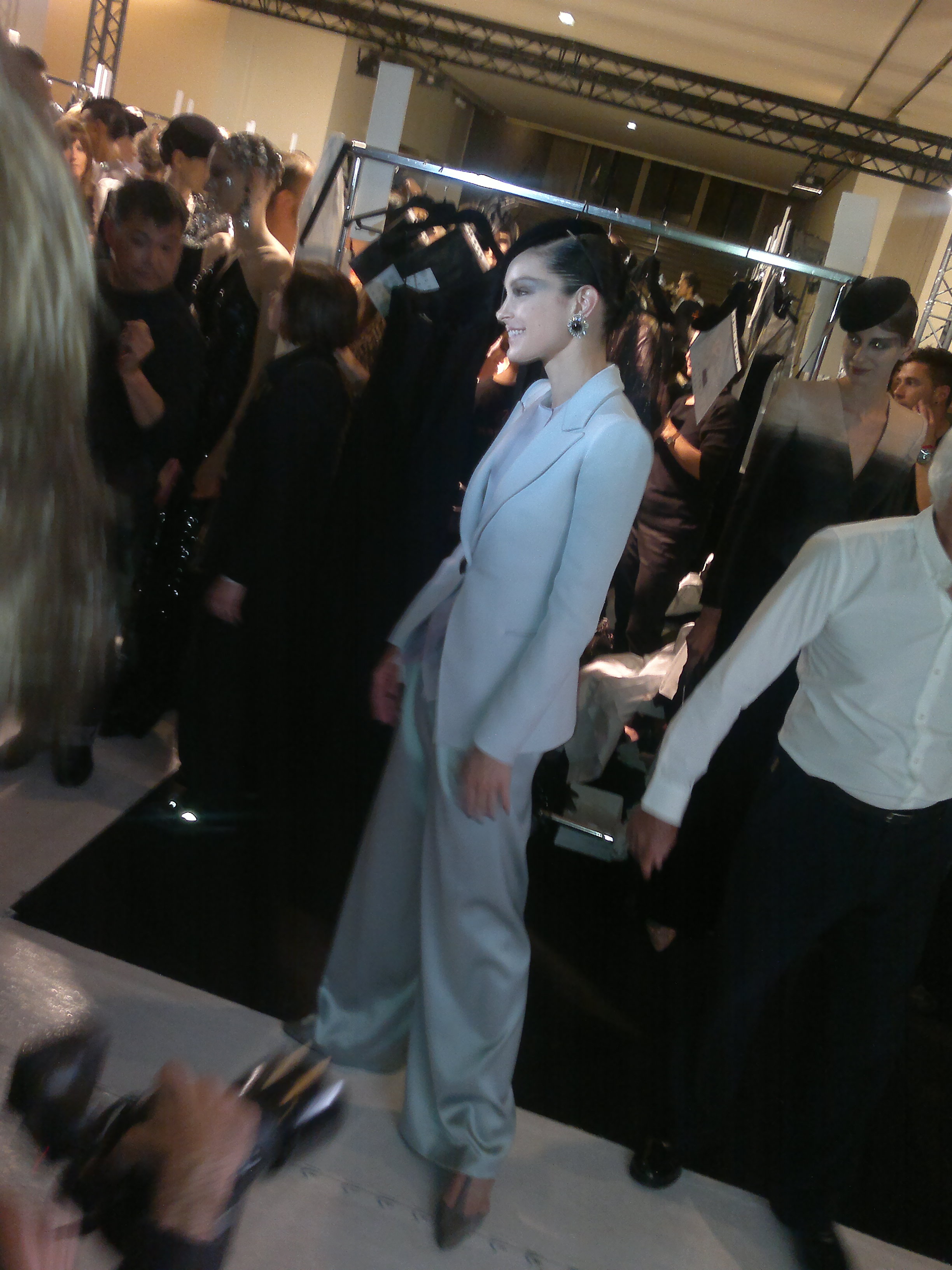 The result was stunning: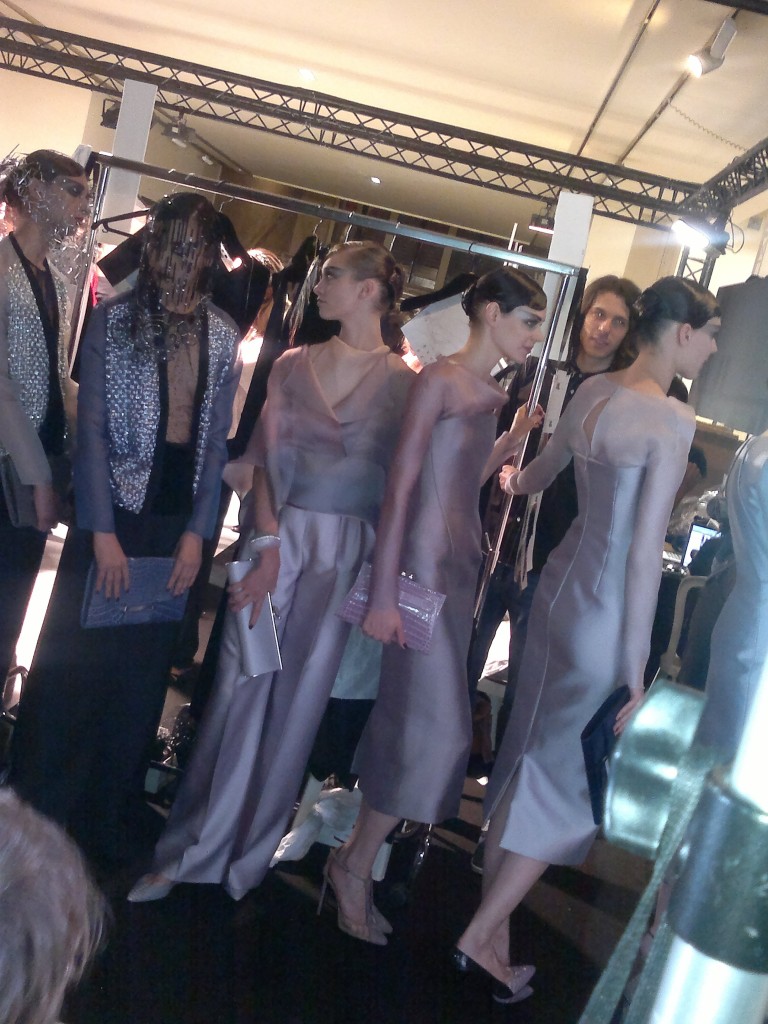 It all happens very quickly, but with a smile…
..and then they are ready to do the catwalk, that you will see in all the magazines.
You can click on the pictures to see them in bigger size…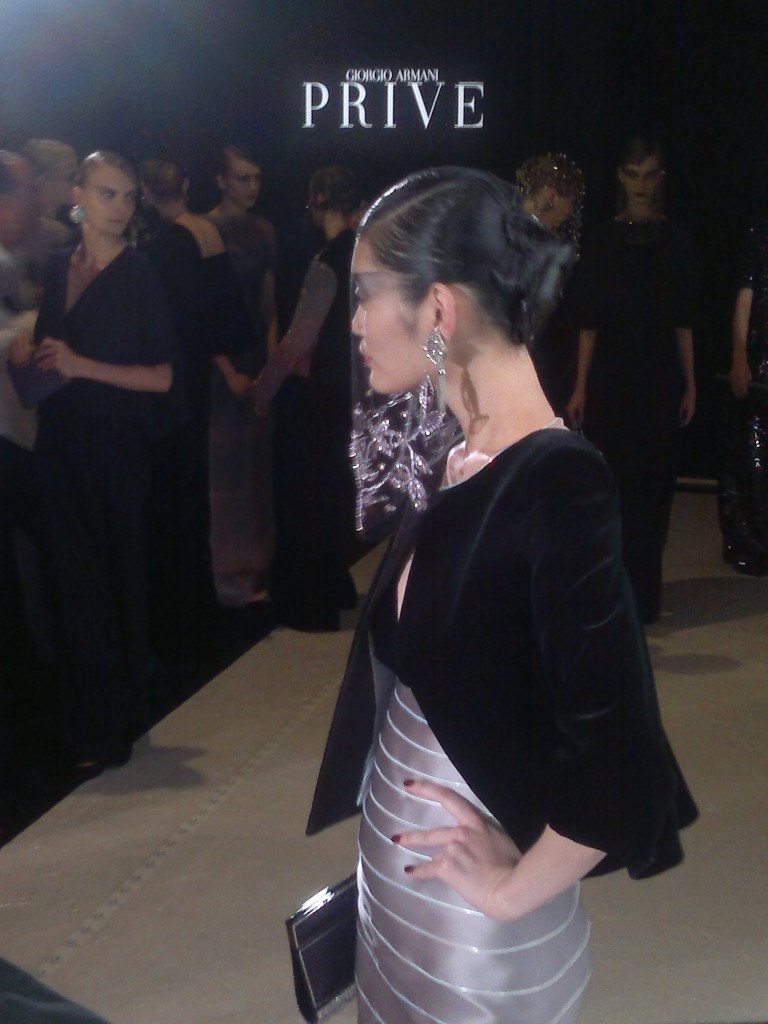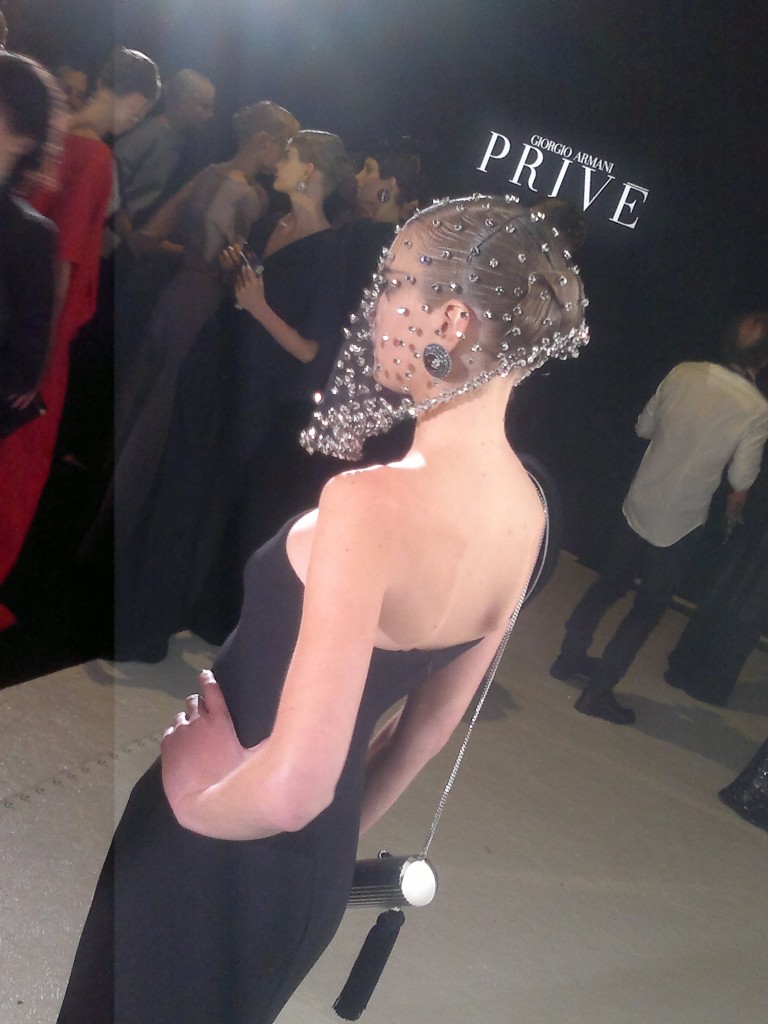 After the show, there were champagne for everyone…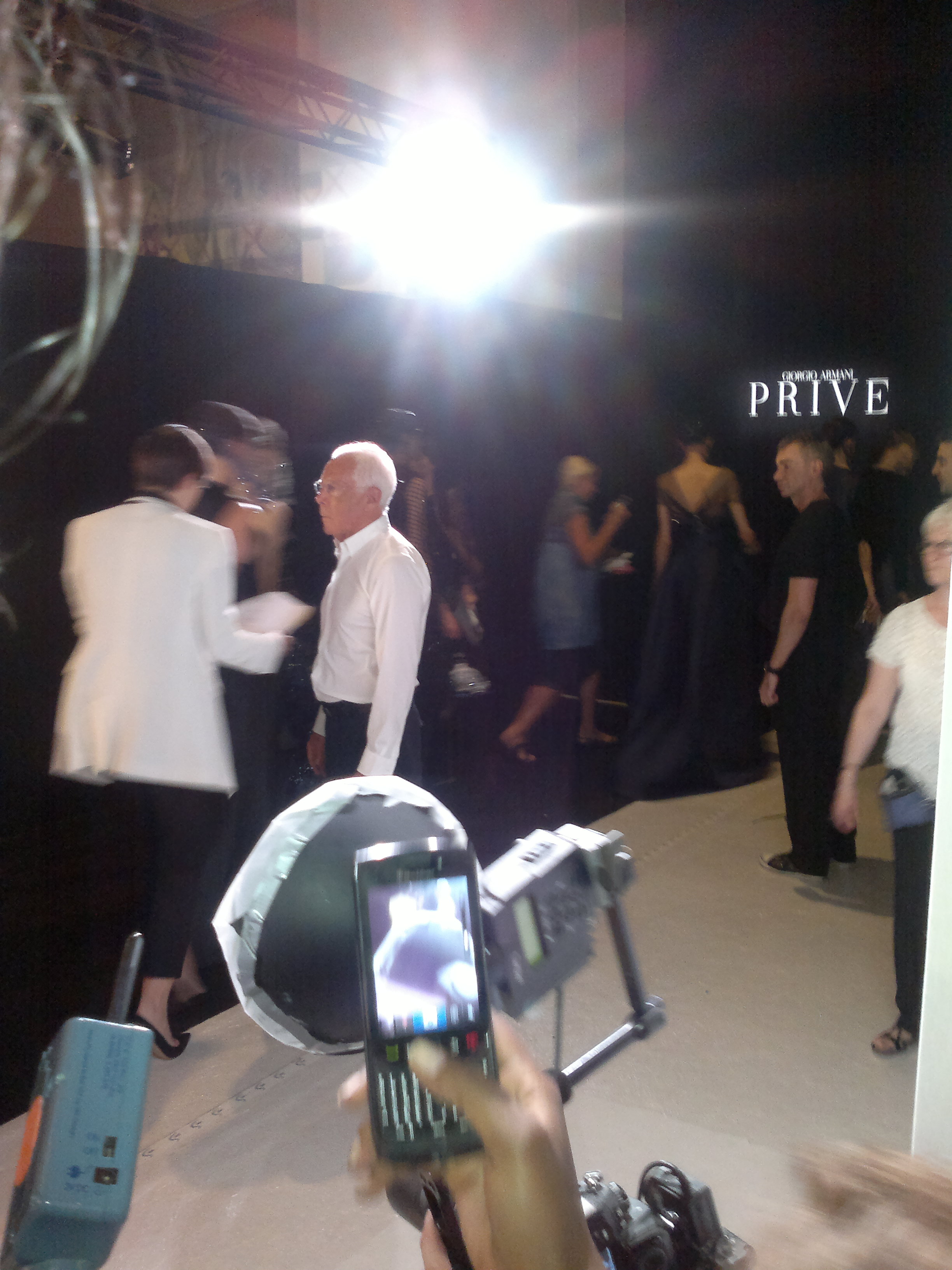 and one of my favorite pictures that I took… showing that everything went well…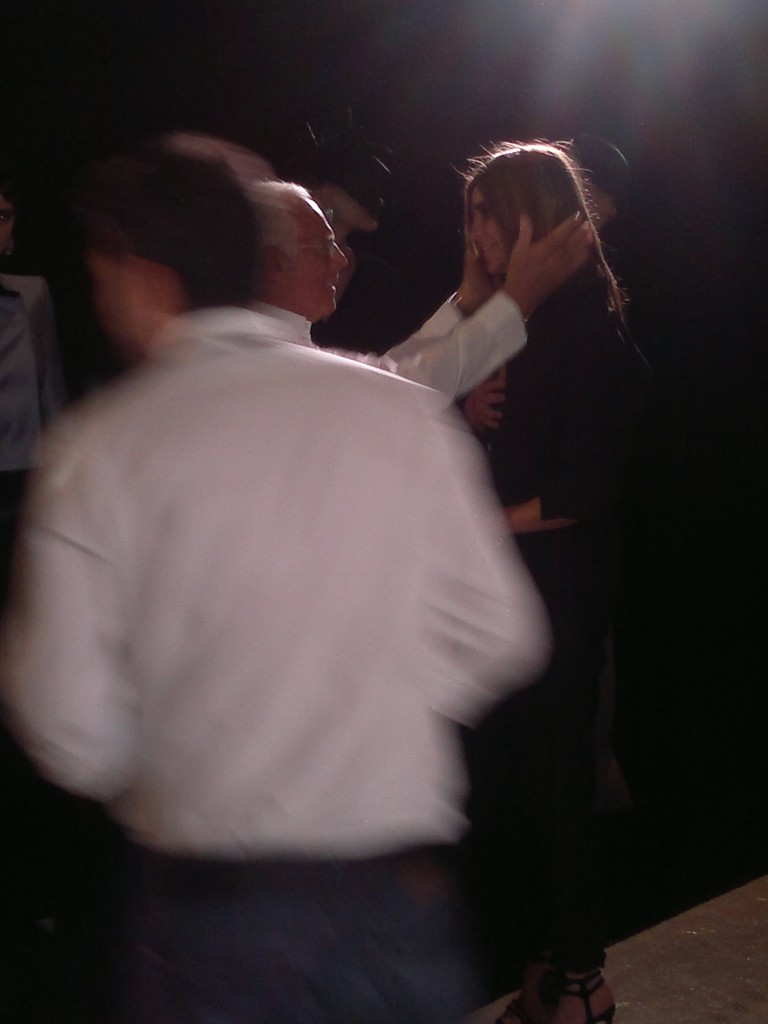 It all took place not far from the Eiffel tower… so afterwards there was a little shooting outside, and then we left…