Fabrics for fashion houses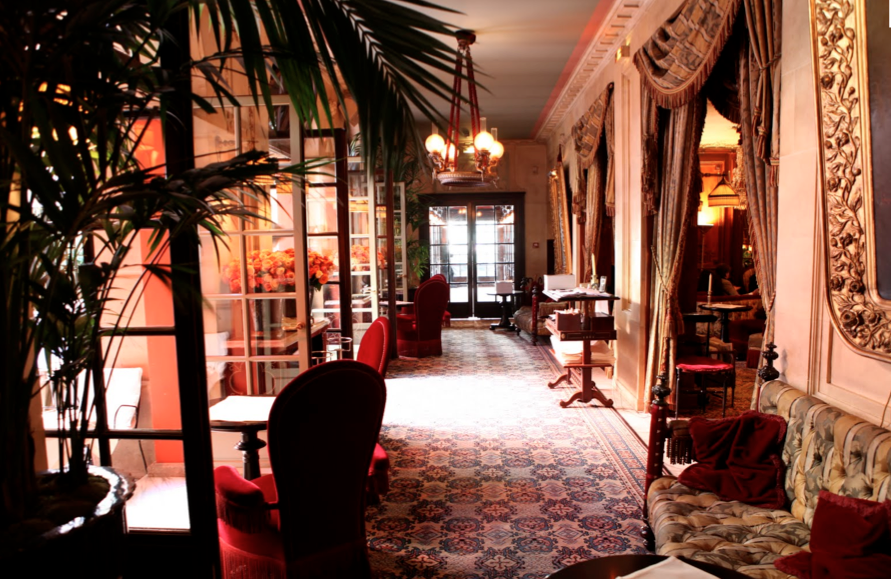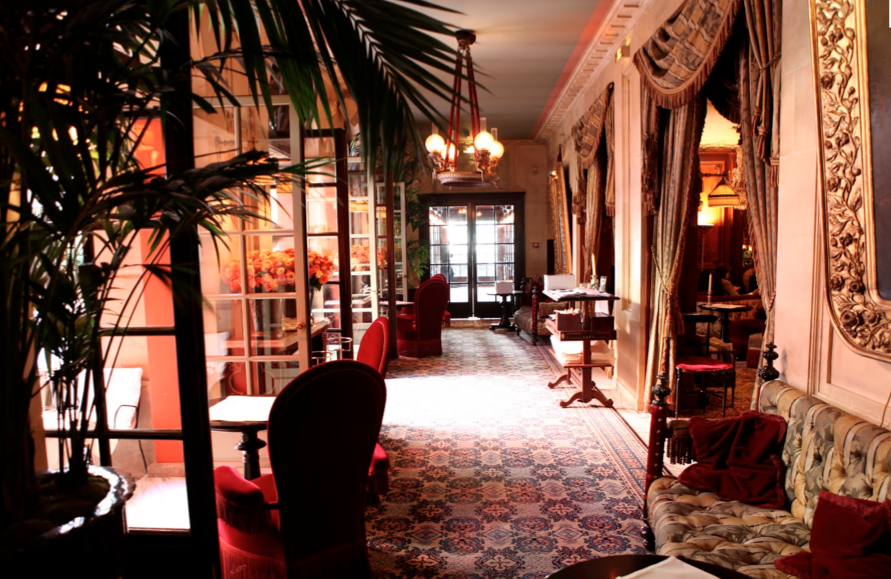 Wednesday night, after the last fashion show, I met one of my good friends for dinner at Hotel Costes. He supplies fabrics for Chanel, Dior and Giambathsia Walli (the designer for Max Mara and Montclair). So I had the chance to talk to him about, what it´s like being supplier of fabrics for the big fashion-houses.
When fashion week gets started in Paris, it is as though time goes by too fast. One fashion-show is replaced by the next, and before you know it is evening and time to eat. You rarely have time for a huge meal during the day, so when evening comes it is nice being able to sit down and have a good meal.
I arrived at 9pm at Hotel Costes – the place where fashion people have meetings, drink coffee, and enjoy their dinner in stunning surroundings, during fashion week. There is no doubt that it is a place to be seen.
I love the enchanting and cozy atmosphere that surrounds you, from the moment you walk in the door. It is as if peace spreads over people in there.
Alberto had reserved a table, so we could go straight in and order.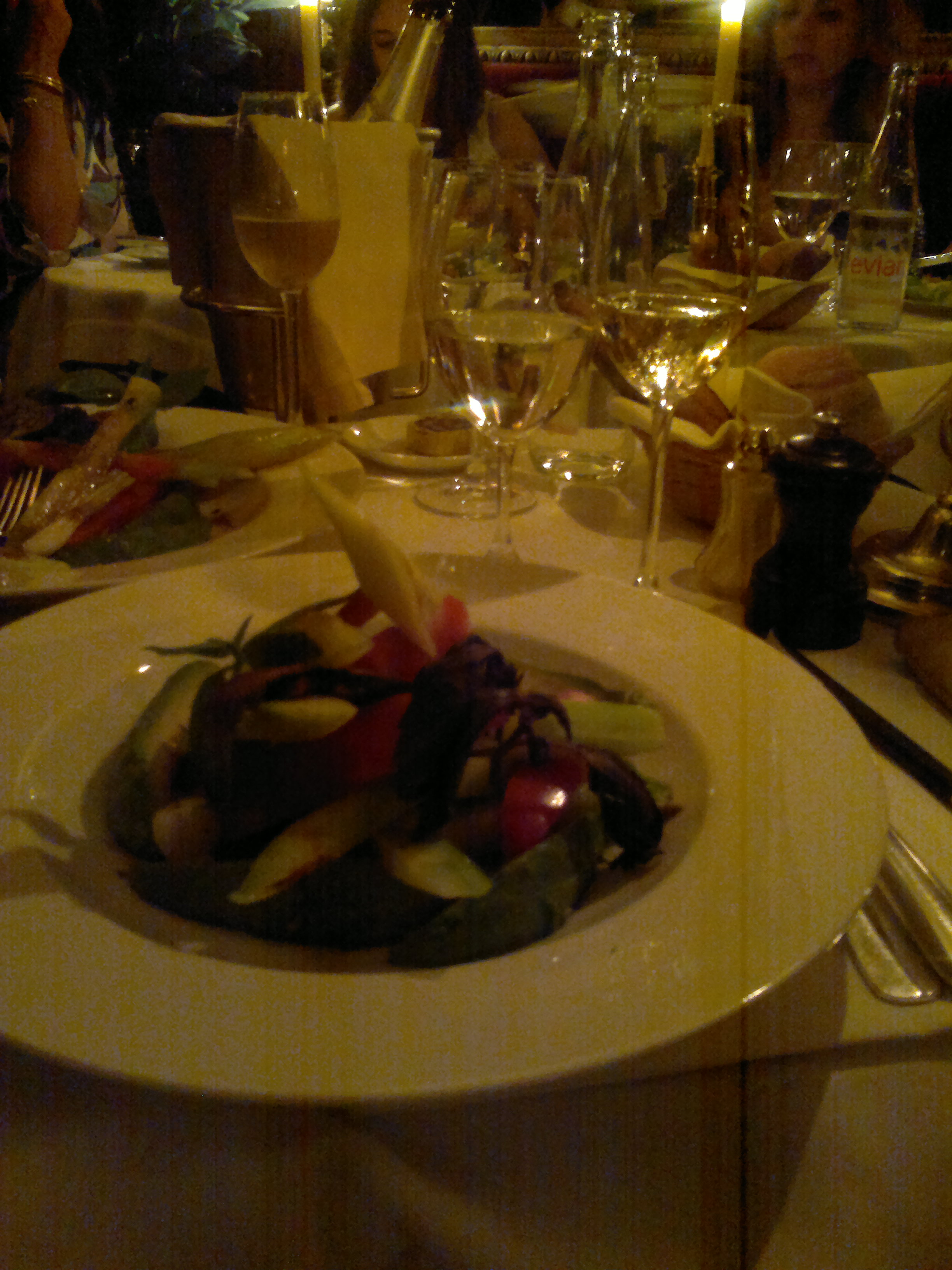 Over the tastiest salmon and champagne, Alberto told me about what it´s like to be a supplier of fabrics for some of the biggest fashion-houses in the world.
The story of fabrics delivering
Alberto comes from the small town in Italy called Biella: and this is where the story begins: Biella is a city which is known for its large number of people who manufacture fabrics for male fashion – His father inclusive. During time Alberto himself began to find an interest in the techniques behind fabrics manufacturing, and for approx. 10 years ago, things really started to move in the right direction for him.
Initially, it was not easy. He bought the newest machines, and worked hard to create new specialty fabrics, and worked on getting meetings with the major brands. He had to present different fabrics every time and several times. Sometimes they matched the collection, other times they didn´t. It's a constant challenge to find and propose something new.
In order to get a constant inspiration he travels a lot – sometimes to Japan, sometimes to Paris, etc. Here he gets new ideas, and once he has found what he´s looking for, he buys the material through a company.
The market
 He says that the market for fabrics has gone downhill the last 20 years. People do not buy handmade clothes to the same extent as before – Only in Russia and Ukraine where they are good at making garments.
 Even in his small town, it has become harder to make fabrics for a living. Especially since the newest machines are huge, expensive and complicated.
 Everyone has become more specialized, especially after the business moved to Turkey and then China, where prices were competitive. On the other hand, there are still some big companies in his city who do it well, and can produce fabrics for virtually the same as in China.
Today Alberto continues doing fabrics for the big fashion-houses… there, the industry is still good.
I was really excited to hear about it… and while he explained, it had become time for a coffee.
The dinner at Costes was marvelous… great place. After the dinner I went home.