In Fashion clothes at Chanel show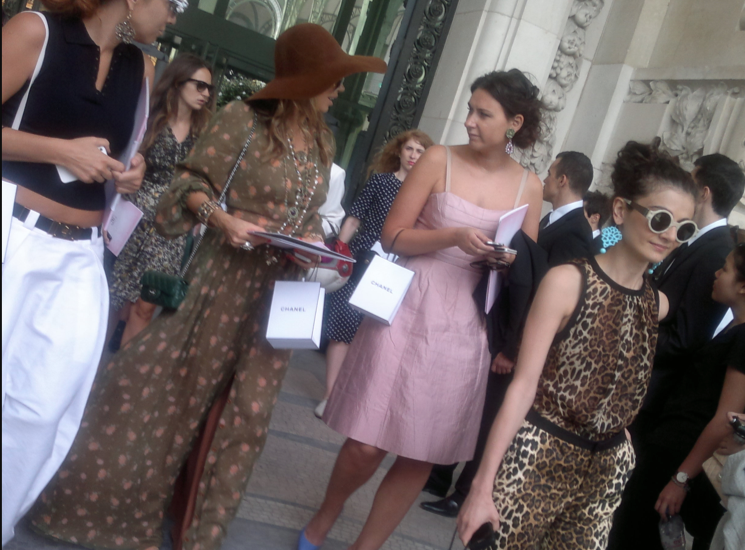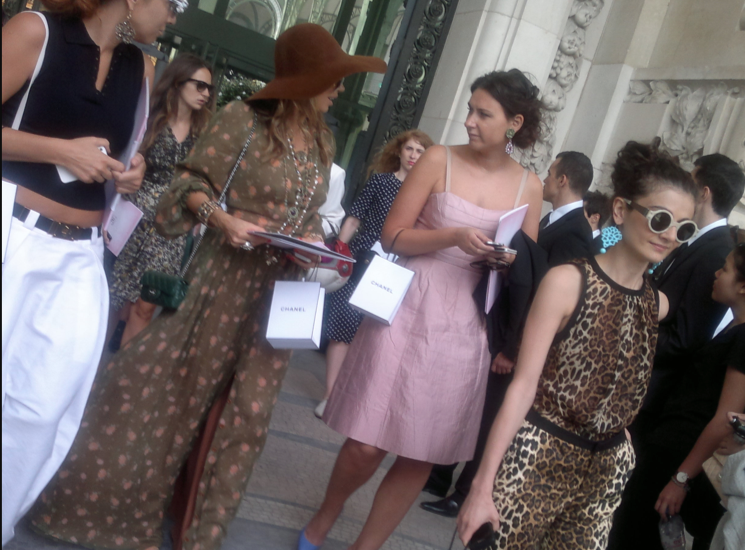 This season Chanel had kept it small, and only invited very important people to the show. I hadn´t got an invitation, so I stayed outside, and saw some pretty cool outfits instead.
I like when people dare mixing up different patterns and colors, as you see it above…It´s a way of showing an individual style, and even the mode they were in, the moment they chose to wear it. It brings colors to the world!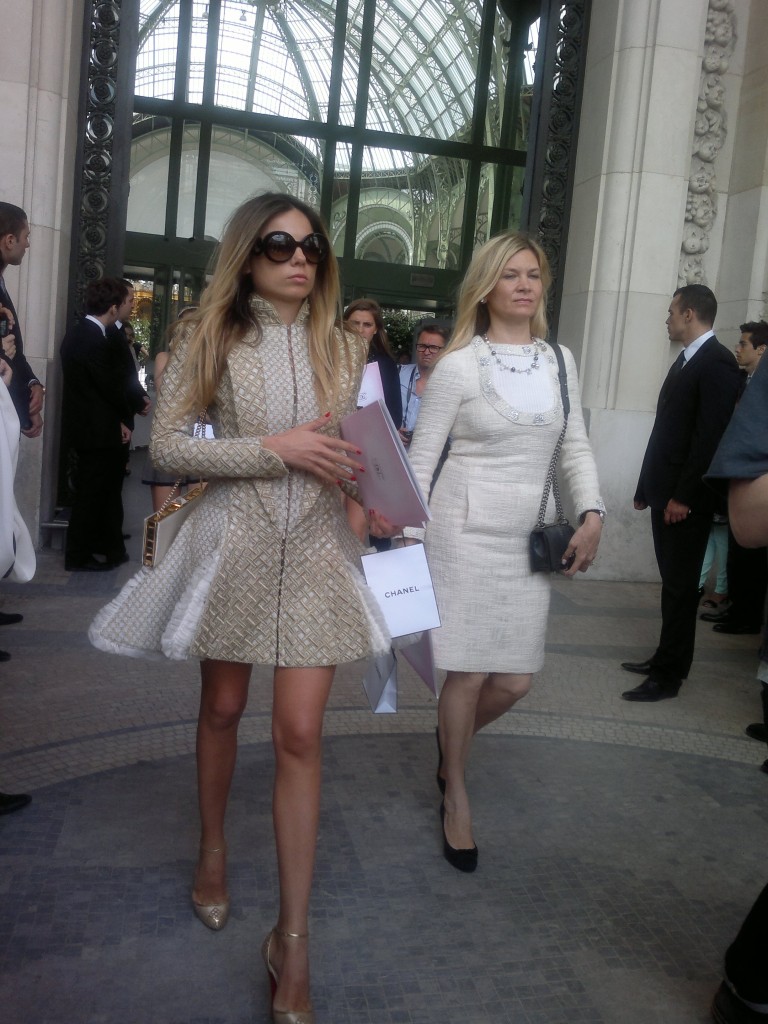 I would choose the dress you see above.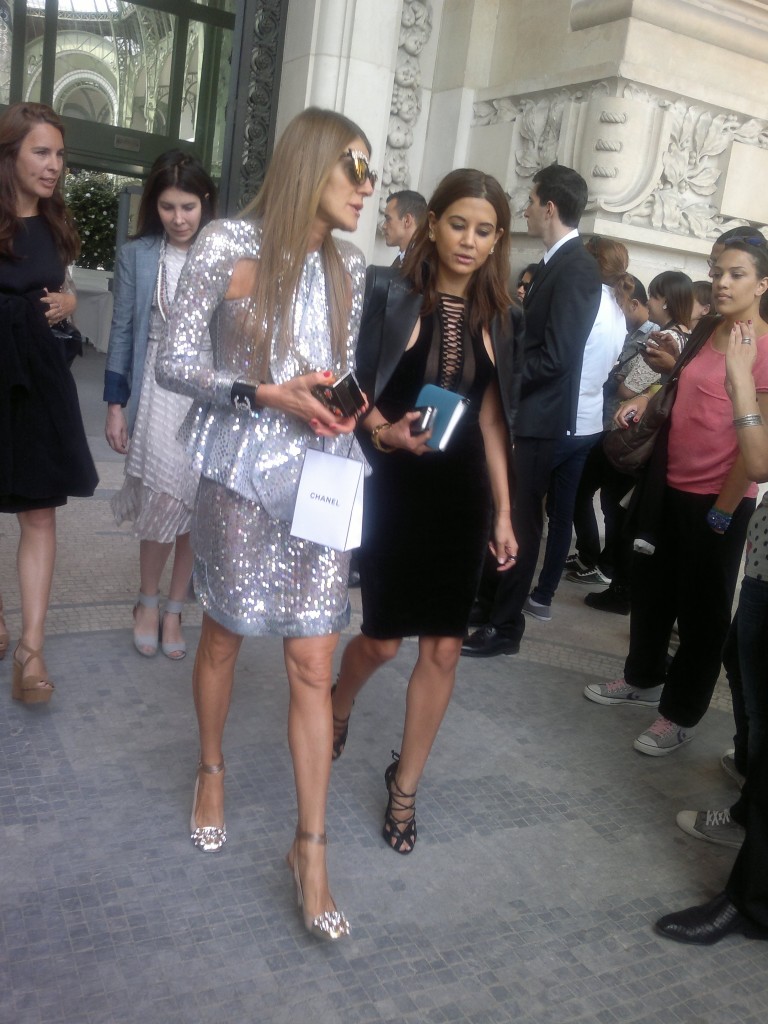 Vogue Chief-editor; Anna dello Russo wore a silver-dress, as you see above – that shows style!
What about the outfit below?
And then another elegant look…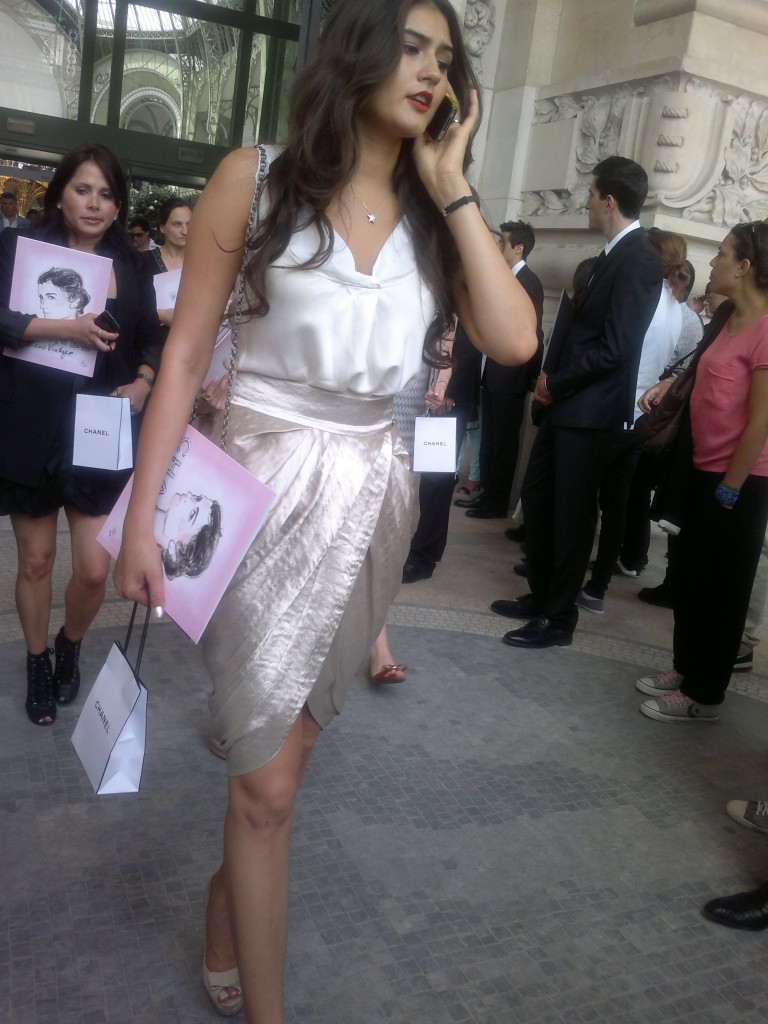 LE CASTIGLIONE CAFE
When people had left the show I went on to Place Vendome, and had dinner with a friend, at café "Le Castiglione" – 235, Rue Saint Honoré, 75001 Paris…they make some nice salads there.