Valentin Yudashkin, Fashion show in Paris,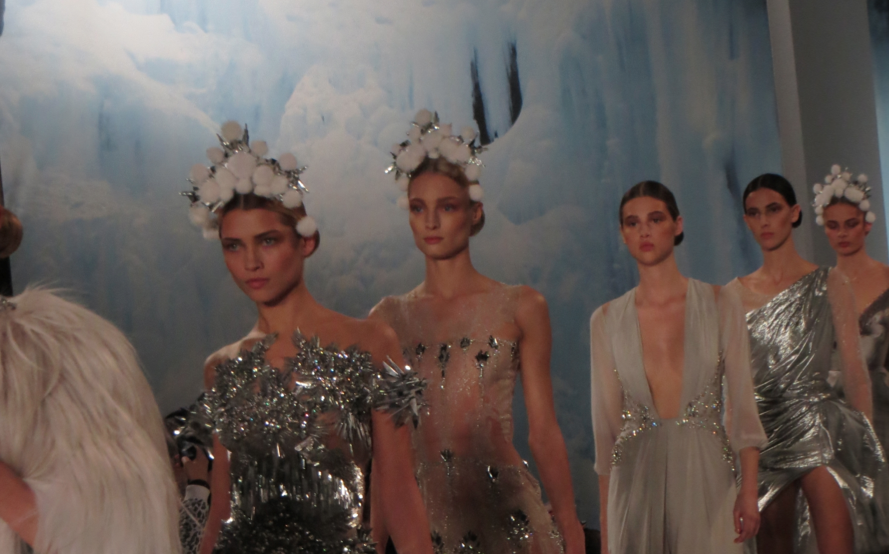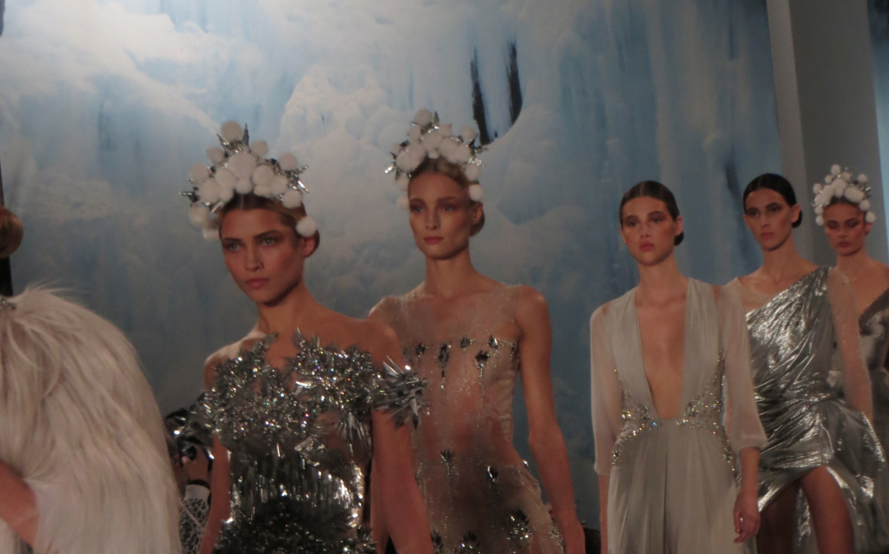 Valentin Yudashkin´s Woman´s Wear W/F collection 2013-14 was sublime; actually the show that surprised me the most during Paris fashion week. A collection that in my opinion surpassed all of Valentin´s previous collections! Magical! Take a look at his russian winter-landscape here and judge yourself. After the show I had a chat with Valentin backstage: read what he said about luxury here…
Article and pictures by Julie Johansen
Valentin Yudashkin fashion show
As I entered the great hall of Hotel Westin the scenery in itself caused a wow effect: The beautiful russian winter landscape in the background created a fantastic Winter/Fall atmosphere…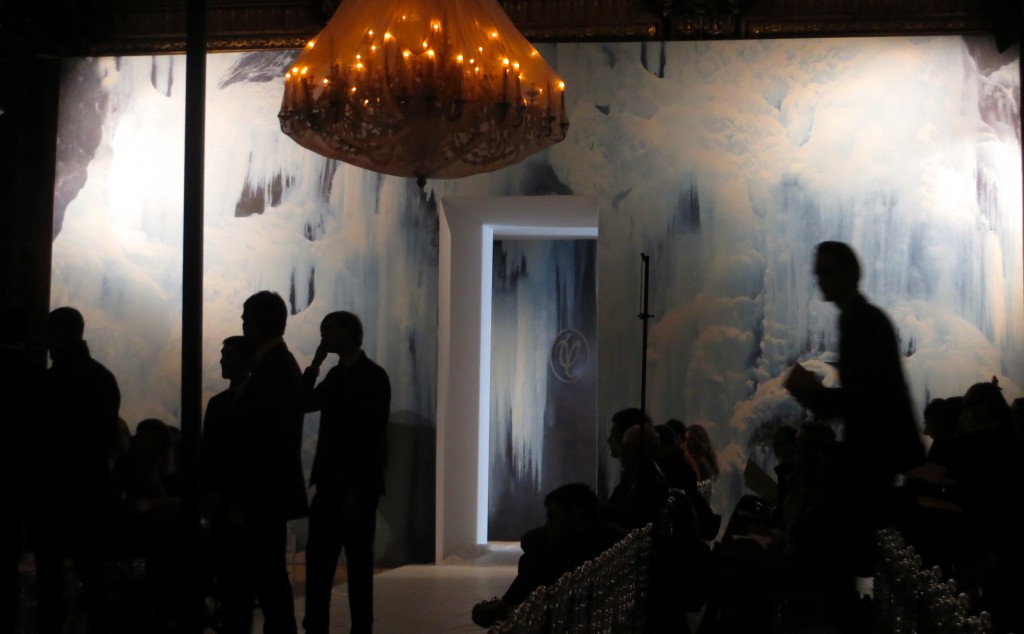 Watch The Video
Once everyone had found their seat the presentation of Valentin Yudashkin´s Woman´s Wear W/F collection 2013-14 could begin:
An amazing collection
Indeed an amazing show! I loved his interpretation of the russian winter: Catchy and precise: Snowflakes represented on the hats… Ice crystals represented in the dresses … the cold colors…and the perfect match with the song of freedom (reminding us of the freedom you find in nature – in the winter-landscape)… and within ourselves! All the details together underlining an enormous strength: Both within the collection, in nature and inside a woman: The snow-queens 2013-14!!!
Fantastic settings: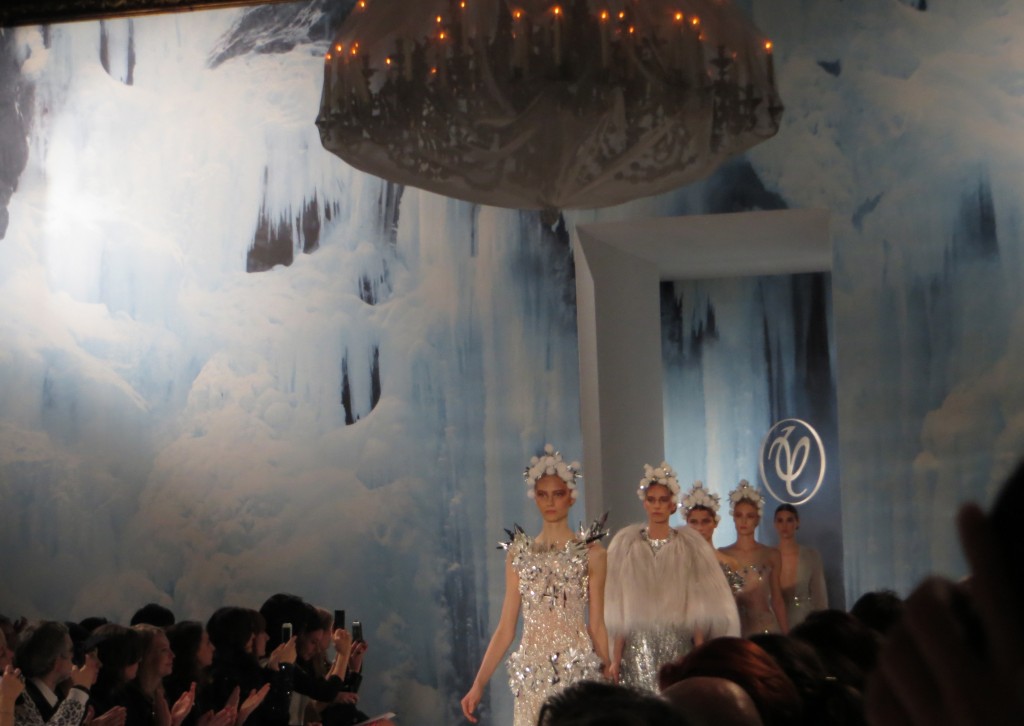 Remark the great details: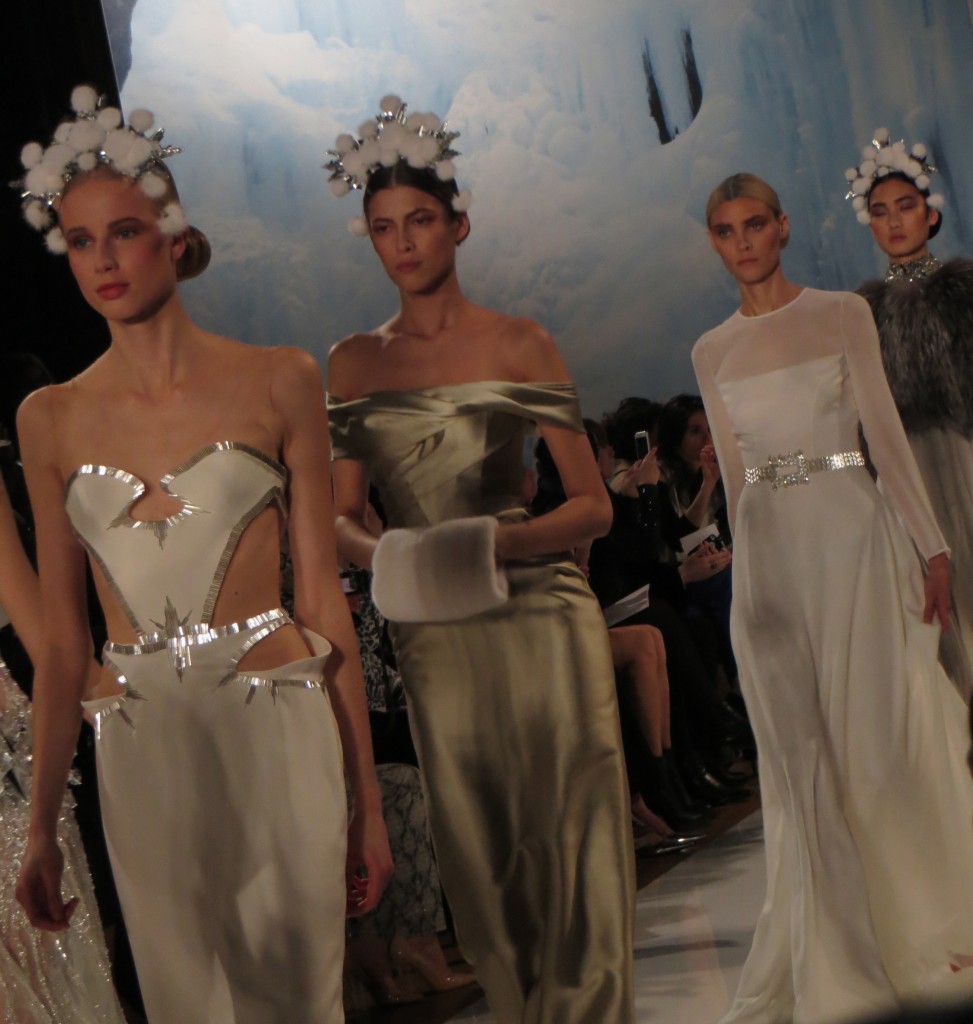 Valentin Yudashkin had used materials like: Wool, cashmere and silk for this collection… not to forget the traditional fur!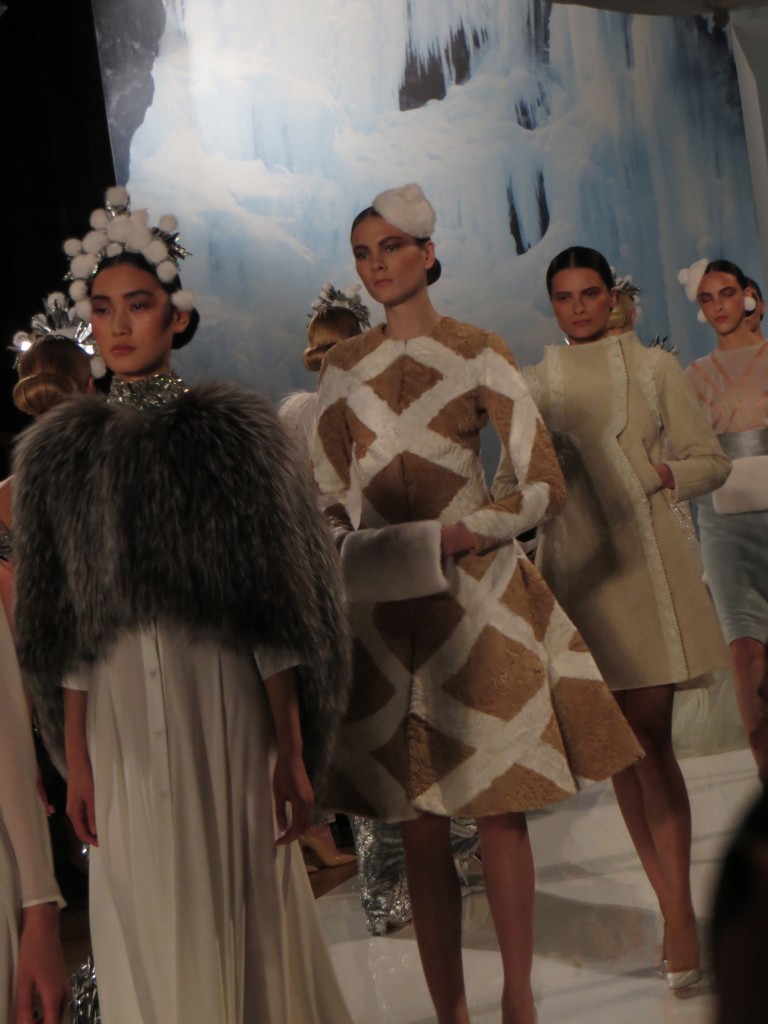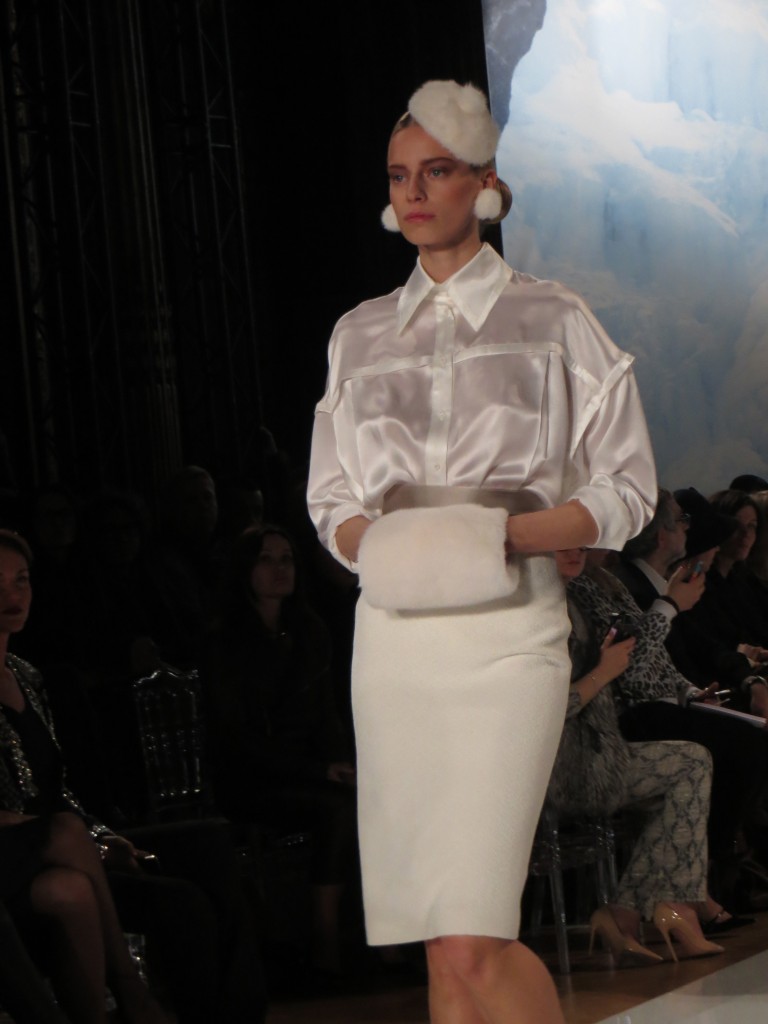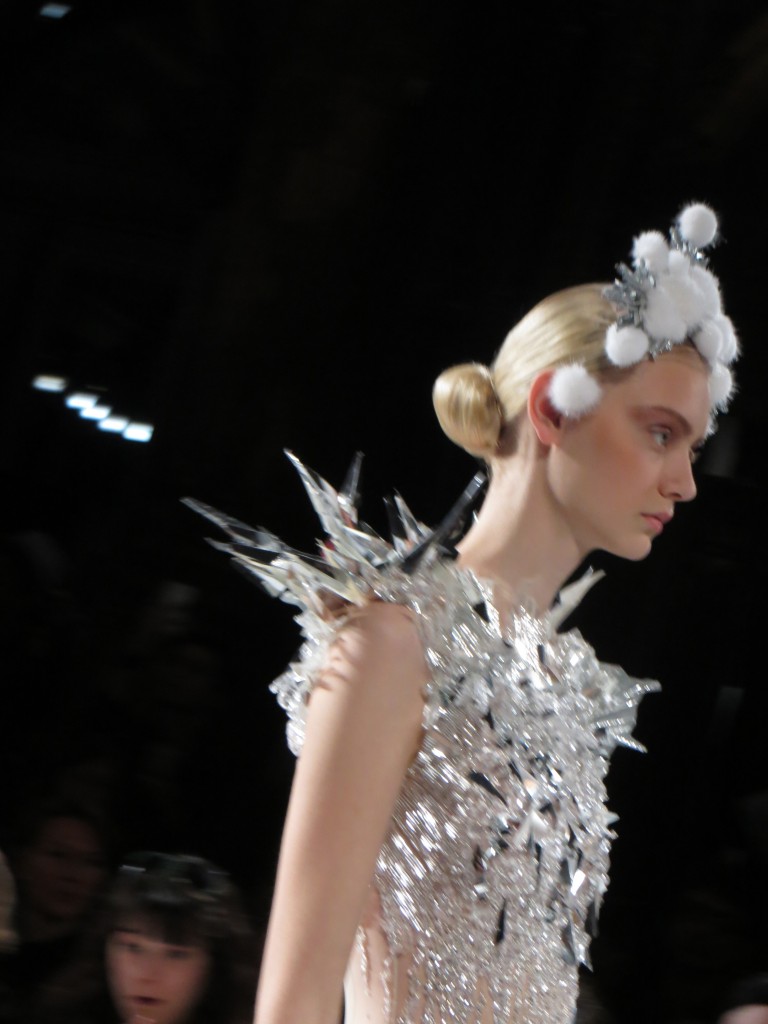 After the show I went backstage to talk to the designer: Valentin Yudashkin about luxury…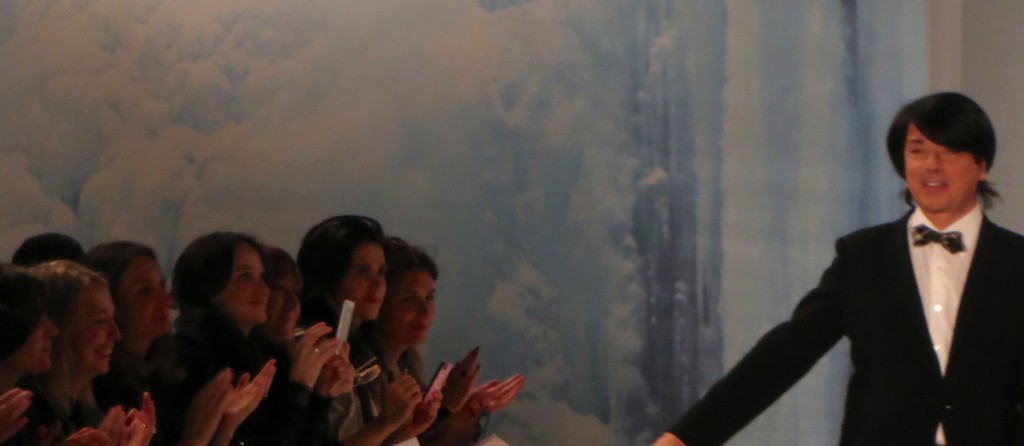 SHORT TALK ABOUT LUXURY
What is the ultimate luxury to you? I asked Valenlin
"Luxury is good handmade work, not made in large-scale-production…it is quality fabrics and quality production. It is not a one-season fashion." Valentin answered.
Where do you find luxury in Paris?
"In the Haute Couture and in the big couturier" he said.
I thanked him for the amazing show and went on to see his inspiration-board before I left.