Fashion week in Paris: Interview with Valentin Yudashkin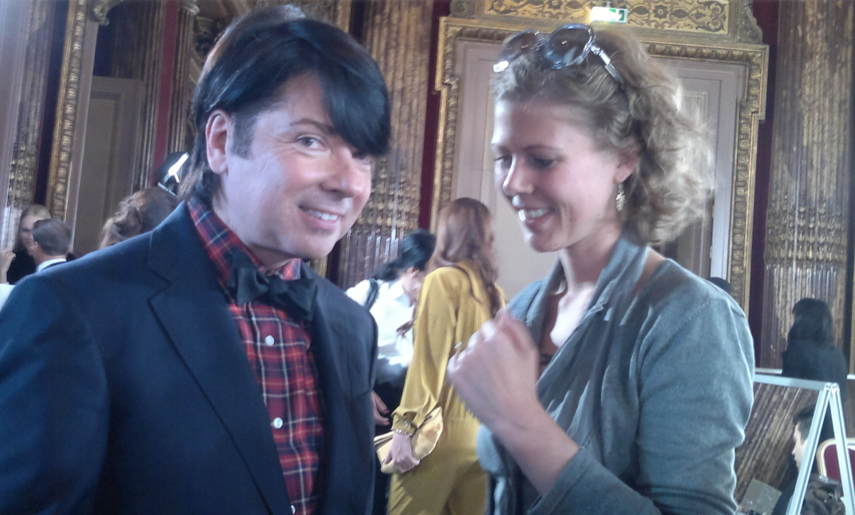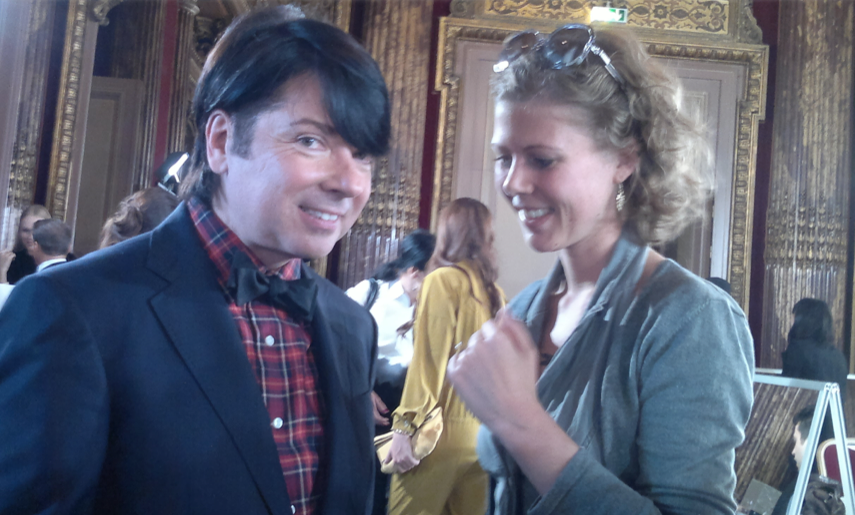 This has indeed been an excellent day!!! Starting with a magnificent sunshine – and the sunshine continued all the way into the heart as I witnessed the new collection from Valentin Yudashkin! One might have thought that it was haute couture as thorough as it was! After the presentation I had a talk to Valentin Yadashkin about the collection.
I walked into a ballroom with high ceilings, gold on the walls and a majestic atmosphere!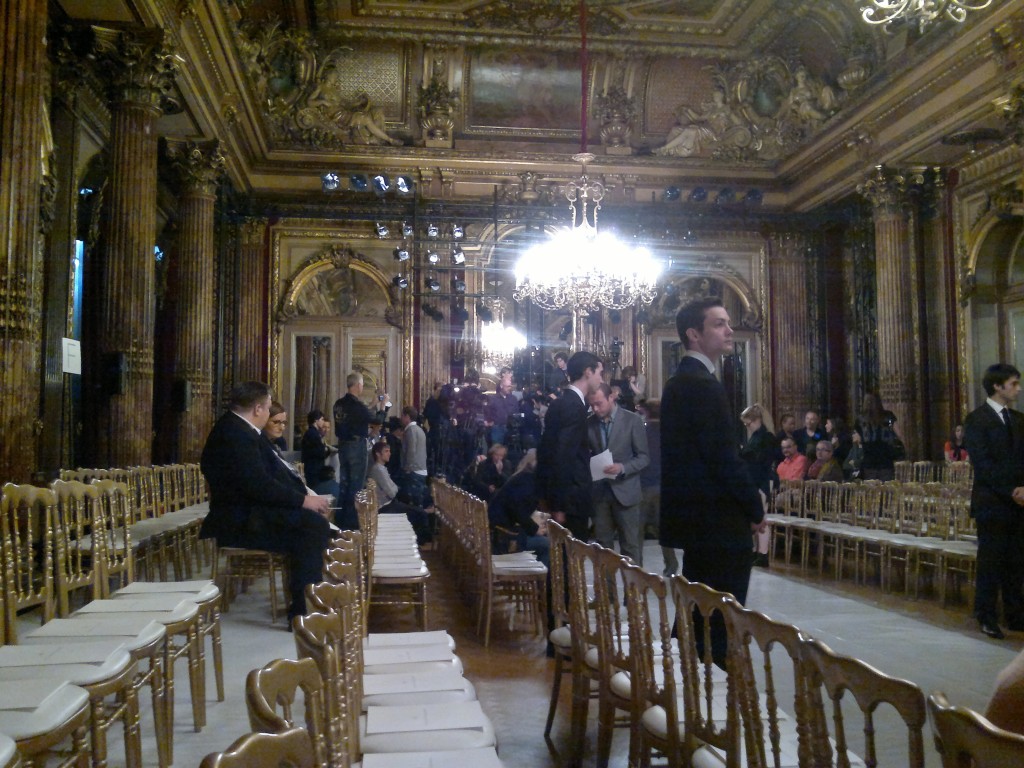 Discovered to my delight that I had room on the second row!
As the music started I was completely torn away. It was a fantastic choice of music combined with a unique collection (click on the pictures to see them in bigger size)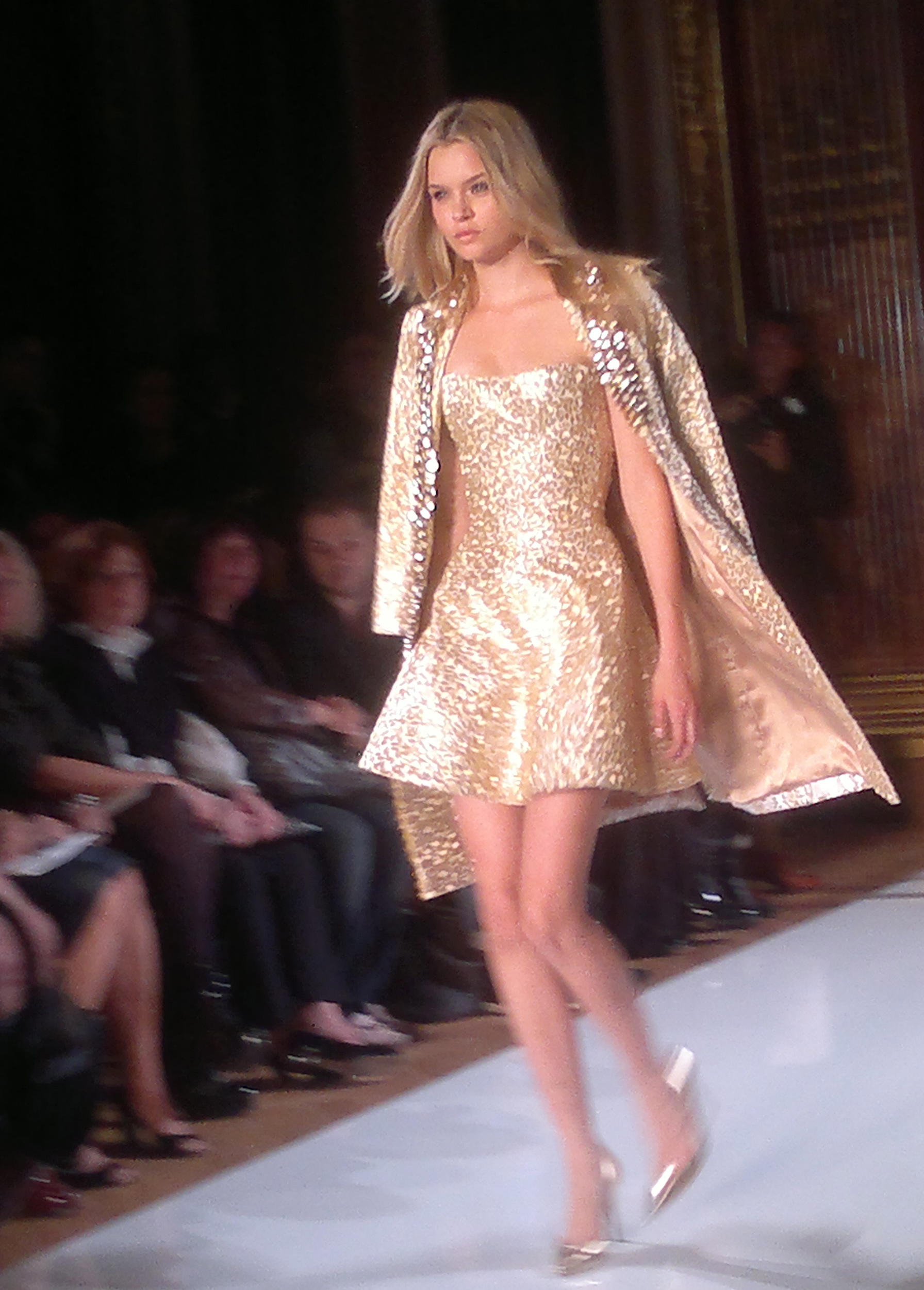 I freely admit that I sat and fidgeted with my foot to the beat of the music throughout the presentation- a pure excitement about the harmony that was on display.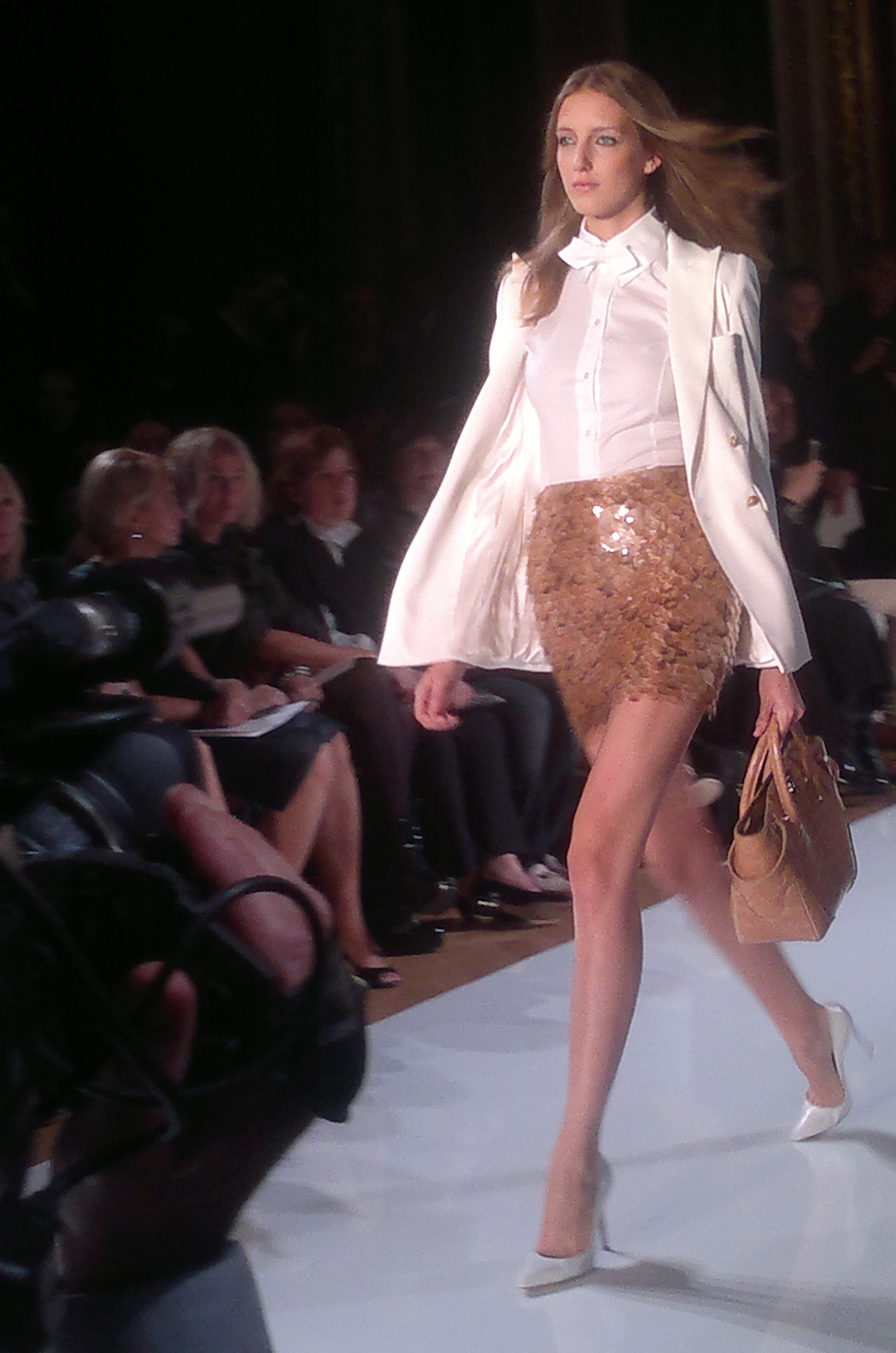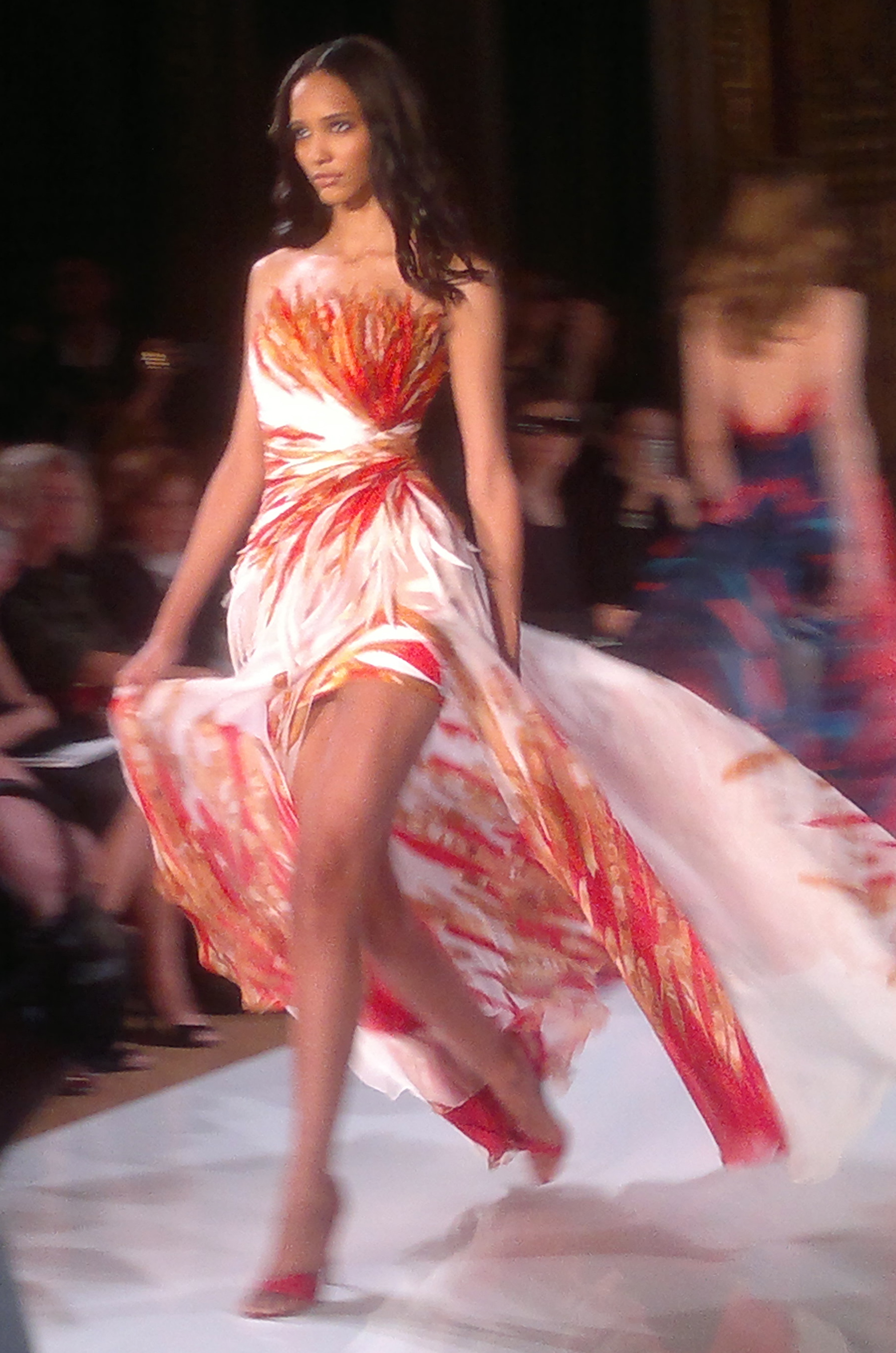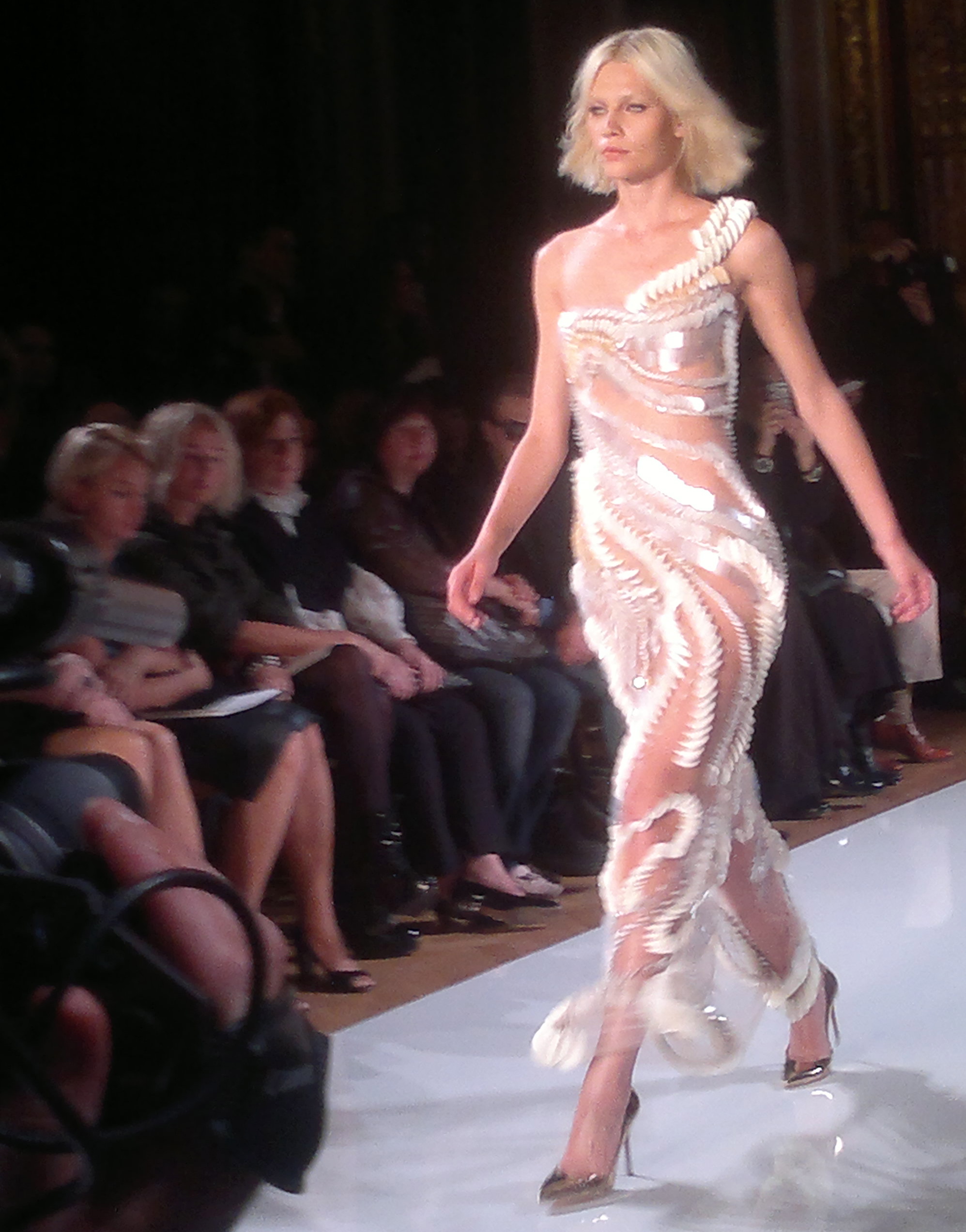 As the presentation ended, I saw a nice lady who had the most beautiful little fashion dog.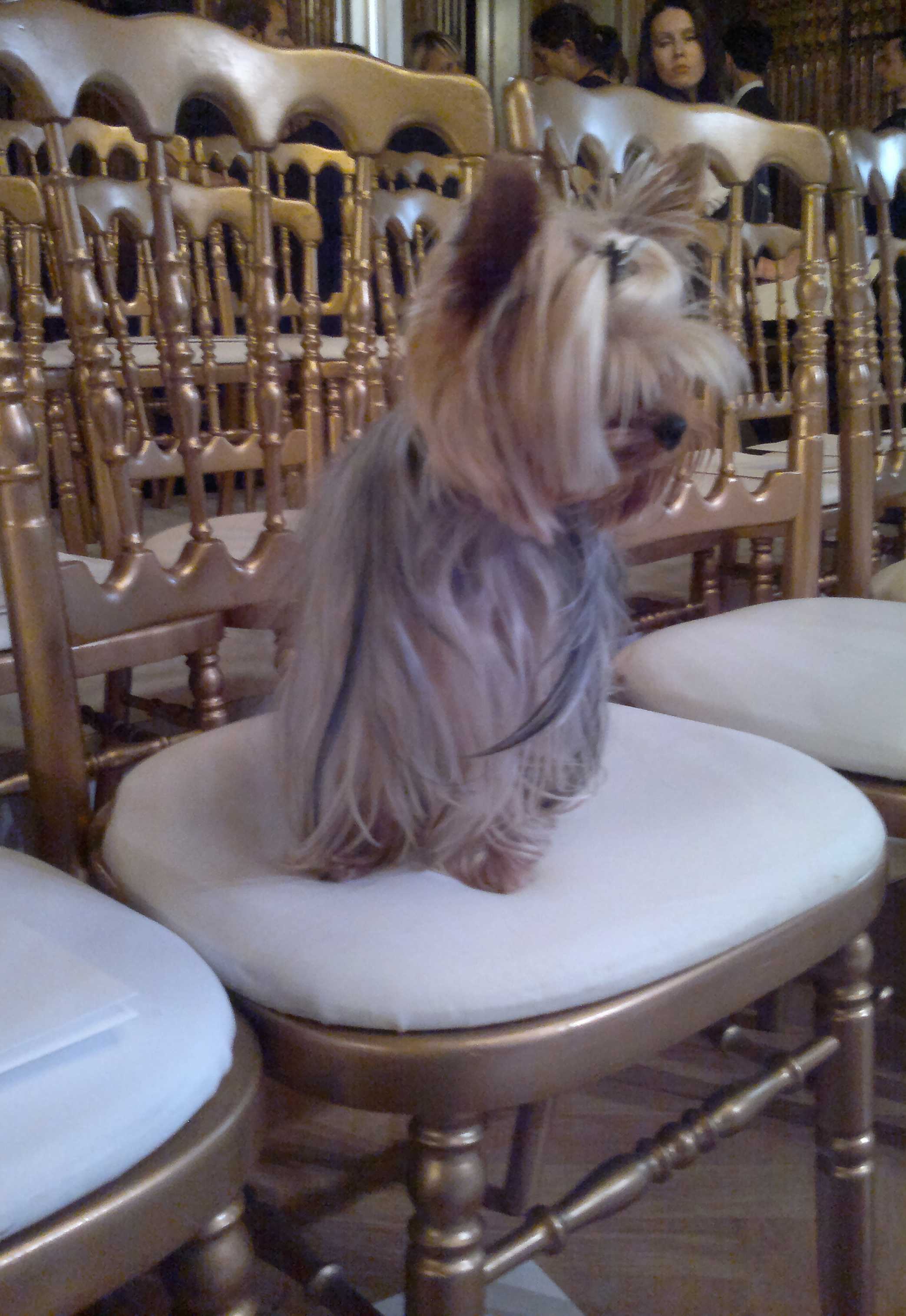 Then I went backstage and got a short interview with Valentin yadashkin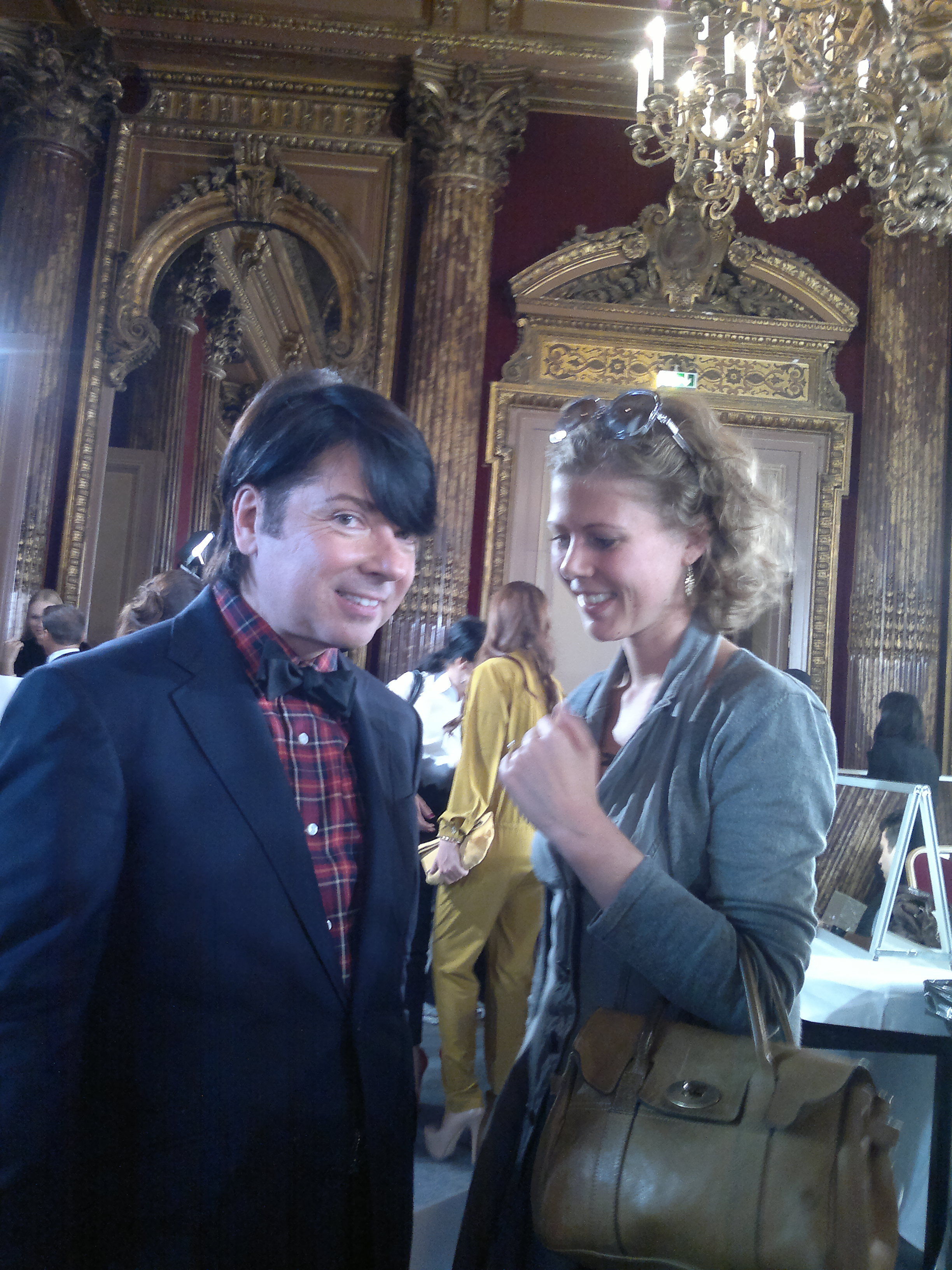 Short conversation: 
I asked him:  "What is luxury to you?"
Luxury is an idea for men and woman – an inspiration.
This time I was inspired by the 90´s disco style. In the 90´s an important style for men was developed: like the butterfly etc. These are important elements in todays women-fashion.
"So are you trying to take something from that time and bring it alive again today?"
Yes, it´s a fantastic idea for woman to take something from men´s fashion and contrary – to make an exchange – the gender can inspire each other. I see a great potential in that.
"Thank you" I said, and left the room with the press-release under my arm.