James Goldstein sees Russian winter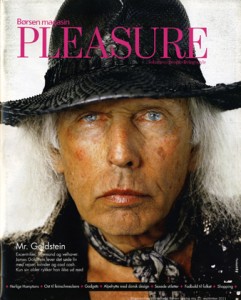 FASHION SHOW, GLAMOROUS PEOPLE: James Goldstein attended Yudashkins fashionshow
The Russian fashion designer Valentin Yudashkin showed his latest prêt-á-porter collection March 5, 2012 in the Imperial Suite of the WESTIN Hotel in Paris. I was there to report about it, and met the great fashion icon James Goldstein.
By Agent Luxe
When I came into the room, I met the well known "basketball /NBA super fan" and multi-millionaire; James Goldstein, for the first time. A meeting I´ll never forget. It happened when a fashion photographer said: "Get together the two of you, so I can take a picture of you". Me wearing fur, and him wearing leather pants, in the middle of the runway.  It must have been a funny picture.
James Goldstein, also named Jim, has become a fashion-icon worldwide. He´s an elderly gentleman, wearing great outfits, attending all the great fashion shows worldwide, as well as the parties and events that surround them, not to forget the over hundred basketball games he´s attending each season. He has succeeded in combining his interests and to make a living out of them, which always makes a great example. I talked to him quickly, and he seemed to me like an adorable man! He said that he had attended several fashion-shows in Denmark.
We sat down and the show began.
This prêt-a-porter collection autumn-winter 2012-12 conveyed new rhythmic sensations. Especially the rock-music-expression had inspired him to this collection.
In the press-release they write that: "The designer believes that the new autumn-winter season will be marked by its clear-cut forms and lines, and that the fashion trends of the 90s characterized by aggressive elegance in style and emphasis on individuality are coming back again. The combination of austere classical cut with brand-new decorative elements enables creations of interesting and colorful images."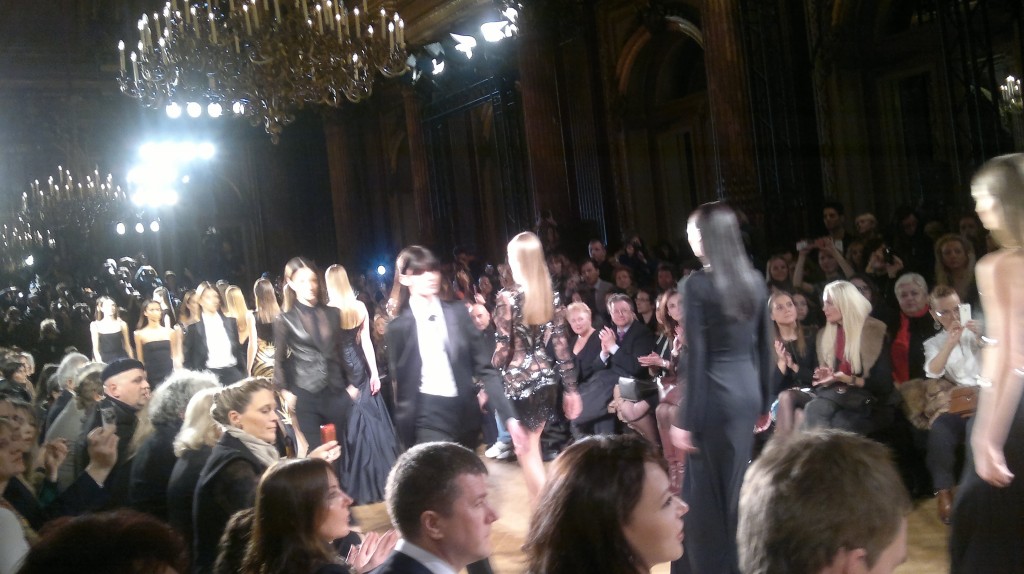 The textiles showed on the catwalk were: leather, velvet and lace. Not to mention fur items like: fox and mink.
Afterwards I went backstage to take a quick look. The fashion designer was in the middle of a deeper conversation with another journalist, so I didn´t stay in order to get an interview.
Ss soon as I got out from the show, wearing my fur, a woman on the street handed me a piece of paper showing suffering animals. I didn´t really know how to react… I love my fur 🙂 Still I received the paper politely… I thought: "At least she´s not throwing red painting at me, like it happend to Samantha in the SATC-movie"