Tzuri Gueta designs for Stéphane Rolland, Dior etc.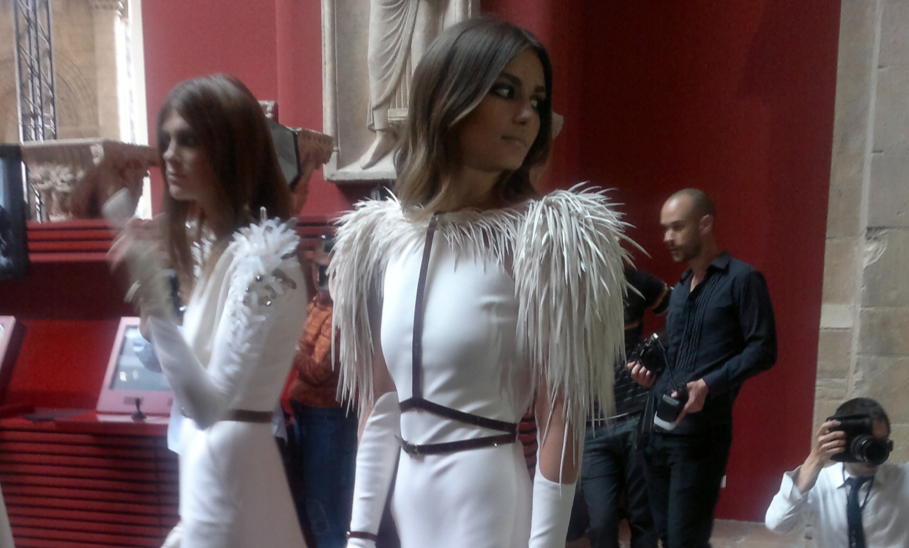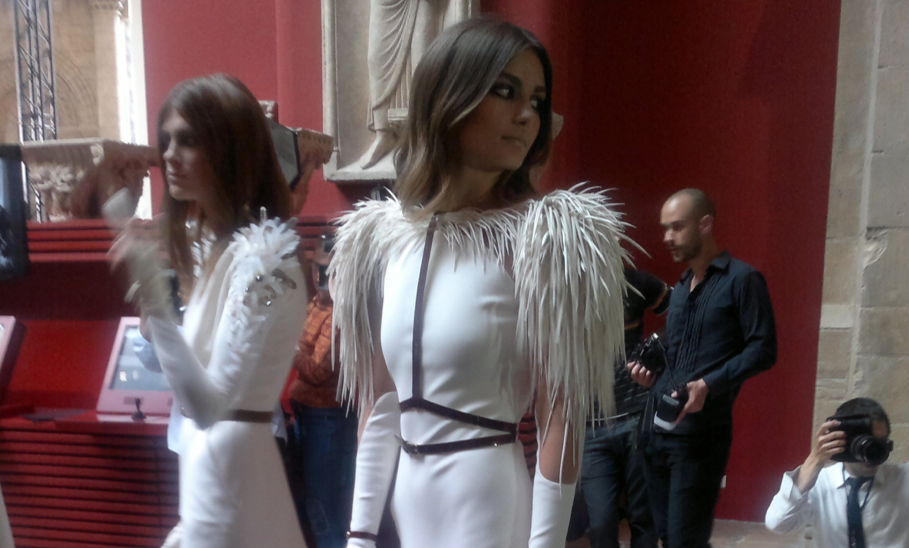 Yesterday I met the very talented and recognized designer Tzuri Gueta at his atelier in Paris, and talked to him about his work.  Tzuri has invented a unique technique, never seen before, where he combines textile with silicone: A technique that has caught the interest of the big fashion-houses such as; Jean Paul Gaultier, Givenchy, Dior, Christian Lacroix etc. The fascination of what you can create with this material has led to several collaborations. I was backstage at Stephane Rolland this season, and show you what Tzuri has made for him!
It practically happened by a coincidence yesterday, that I got to know the talented Designer Tzuri Gueta…and I´m grateful that I did.
I was out having a drink with the young designer; Oriana Matthies in the 11th arrondissement near Bastille, to talk to her about her designs, when during the conversation I discovered, that she works for the very talented and recognized designer Tzuri Gueta.  She invited me to come with her to his atelier and see the collection. So we went right away. I was really excited.
As we entered the gallery under "les arcades du Viaduc des Arts", I discovered a different world of silicone. To begin with I didn´t really know what to think…it was different…
But once I saw the pictures of the Haute Couture dresses using some of his materials I was completely sold to the idea. I was fascinated by the possibility of adding an extra dimension to the haute couture. We all admire the beautiful dresses, but once we understand the great craftsmanship behind it, I think the fascination arise even more.
Who is Tzuri Gueta?
Tzuri Gueta is a designer, artist, craftsman, scientist, explorer…!
After having studied for textile engineer at Shankar College, Ramat Gan (in Israel), he went to Paris (in 1996) and joined the agency Trend Union – founded by the legendary priestess of style; Li Edelkoort.
In Paris he started exploring different materials, and began to combine their natural look with innovative technology.
Tzuri Gueta then met Thierry Mugler. That became his first step towards success. Thierry Mugler invited him to create and produce tissue for his Haute Couture show.
Since then, collaborations with the prestigious Haute Couture houses were multiplying (Chanel, Christian Lacroix, Gaultier, Givenchy, Prada and Giorgio Armani).
Tzuri Gueta invented a new technique called "silicone lace" which he filed a patent. Under this impulse, he launched his own company; DESIGN Silka jewelry, and started to combine textiles with silicone.
This innovative spirit also helped him succeed. Almost immediately he was given a space at The Centre Pompidou, and at the MOMA Store in New York – a space dedicated to artistic creations only.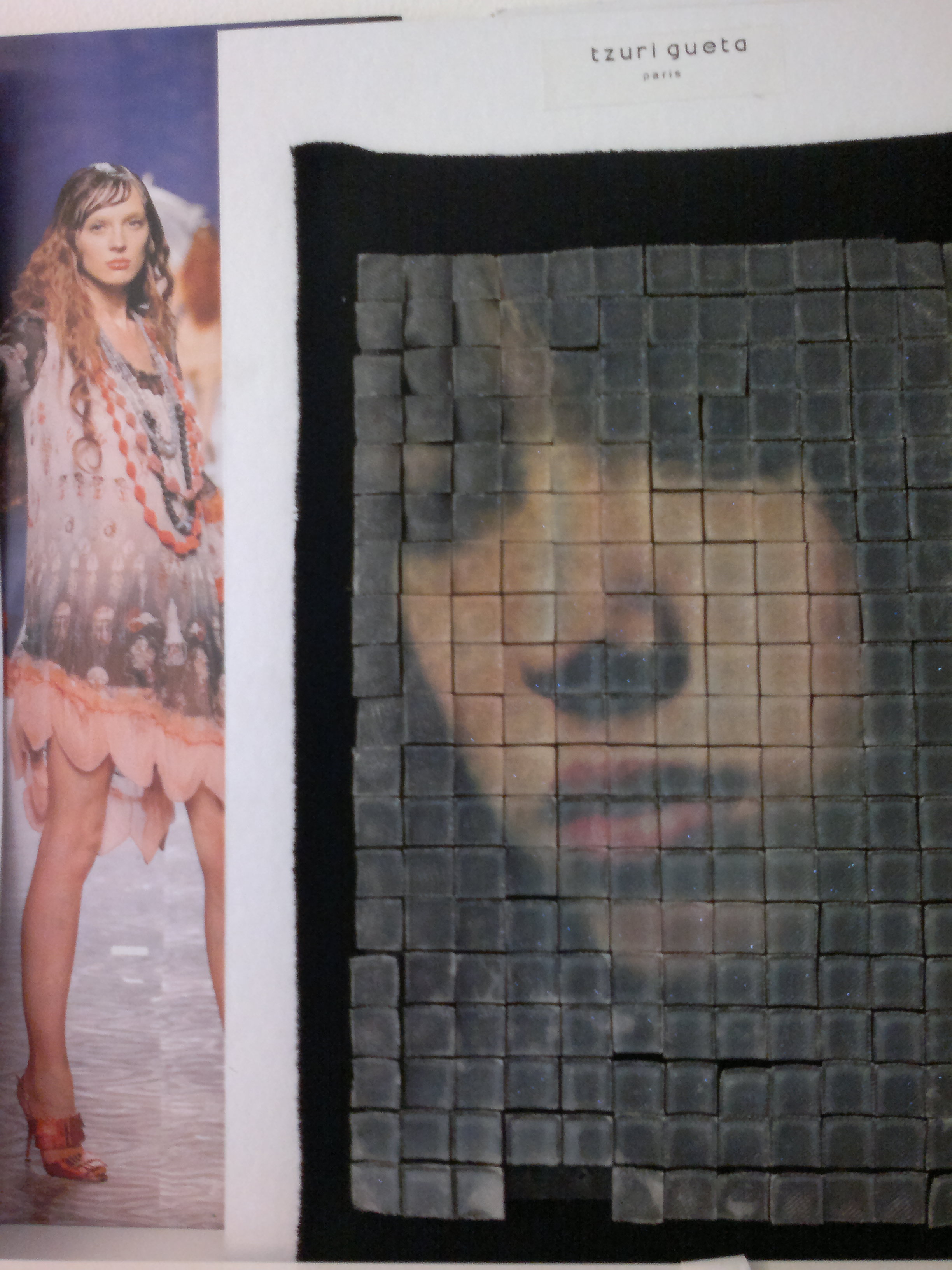 In 2009 he won the Grand Prize for Creation of the "cocoon" lamp in Paris, and afterwards he continued his success with a major solo exhibition at the Museum of Modern Art in Tel Aviv.
Today he is recognized as having a real textile expertise, particularly with the silicone. Each season the big fashion houses use his talent for research and production of textiles for their collections.
Tzuris silicone on Stéphane Rollands Haute Couture 2012
I saw some of the things Tzuri has done for Stéphane Rolland, when I was backstage this season! .. at that time, I didn´t know that Tzuri was the man behind the special silicone-technique that was used to design the shoulders. Their first appearance tricks you into believing that they might be made out of fur, but once you touches the material you realize that it´s something different…but who would have guessed: silicone?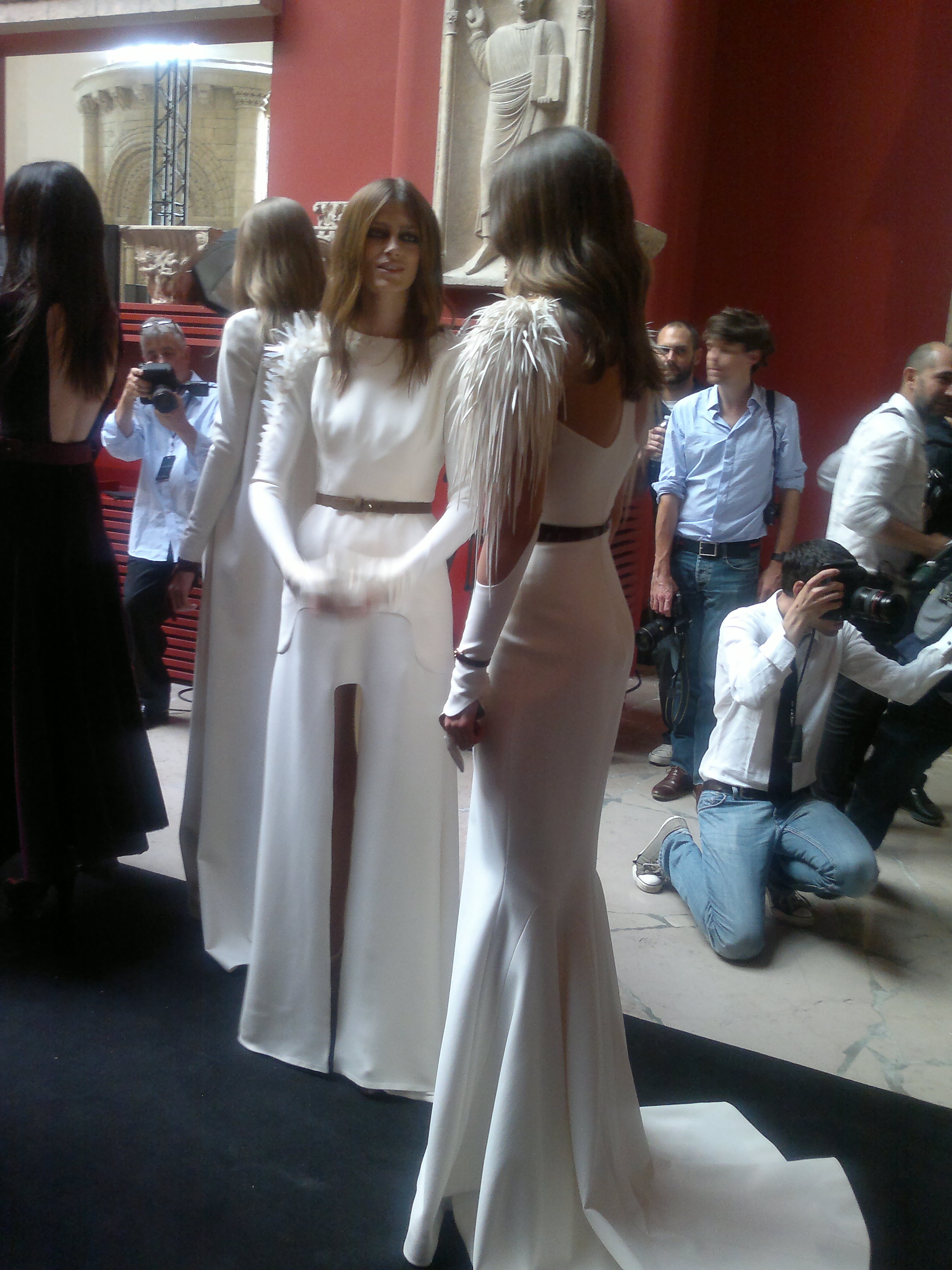 He has created 6 dresses in that way. That takes 3 full weeks.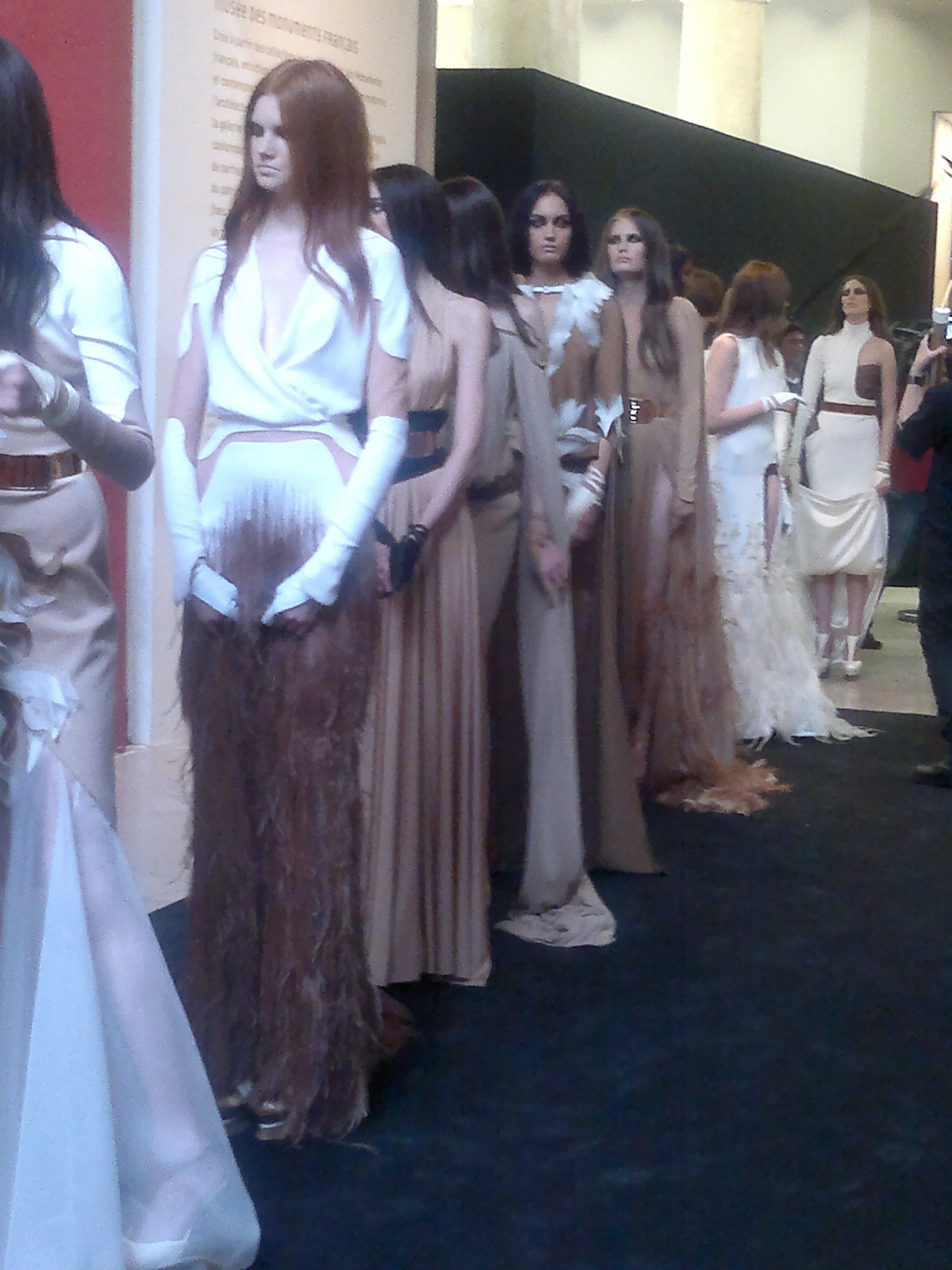 Tzuri creates everything in his atelier: La Galerie Tzuri Gueta, 1 avenue Daumesnil – 75012 Paris – M. Bastille, Gare de Lyon. www.tzurigueta.com