Småfolk spring collection 2019 – Quality for children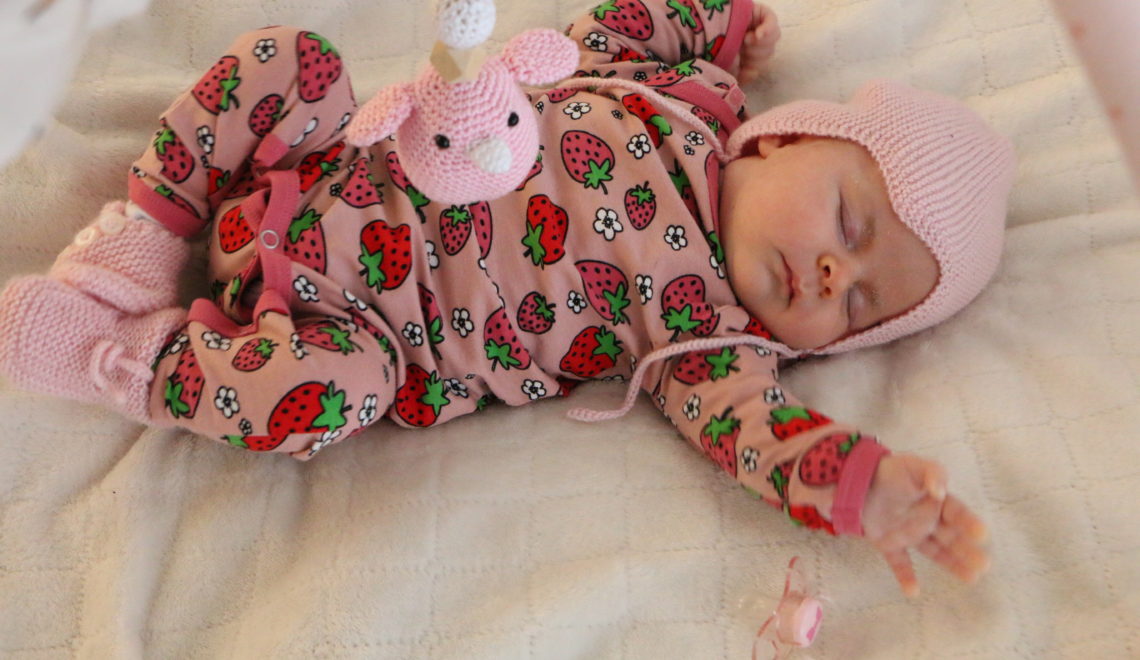 I am crazy about the new spring collection 2019 from the Danish brand Småfolk. I have chosen my favorite clothes from the new collection for my two little girls…discover it here.
The swan dress from Småfolk… I could´t help falling for this one. Not only is it super cute, it´s also really comfortable to wear…
 It is made out of 95% Organic Cotton and 5% Elasthan…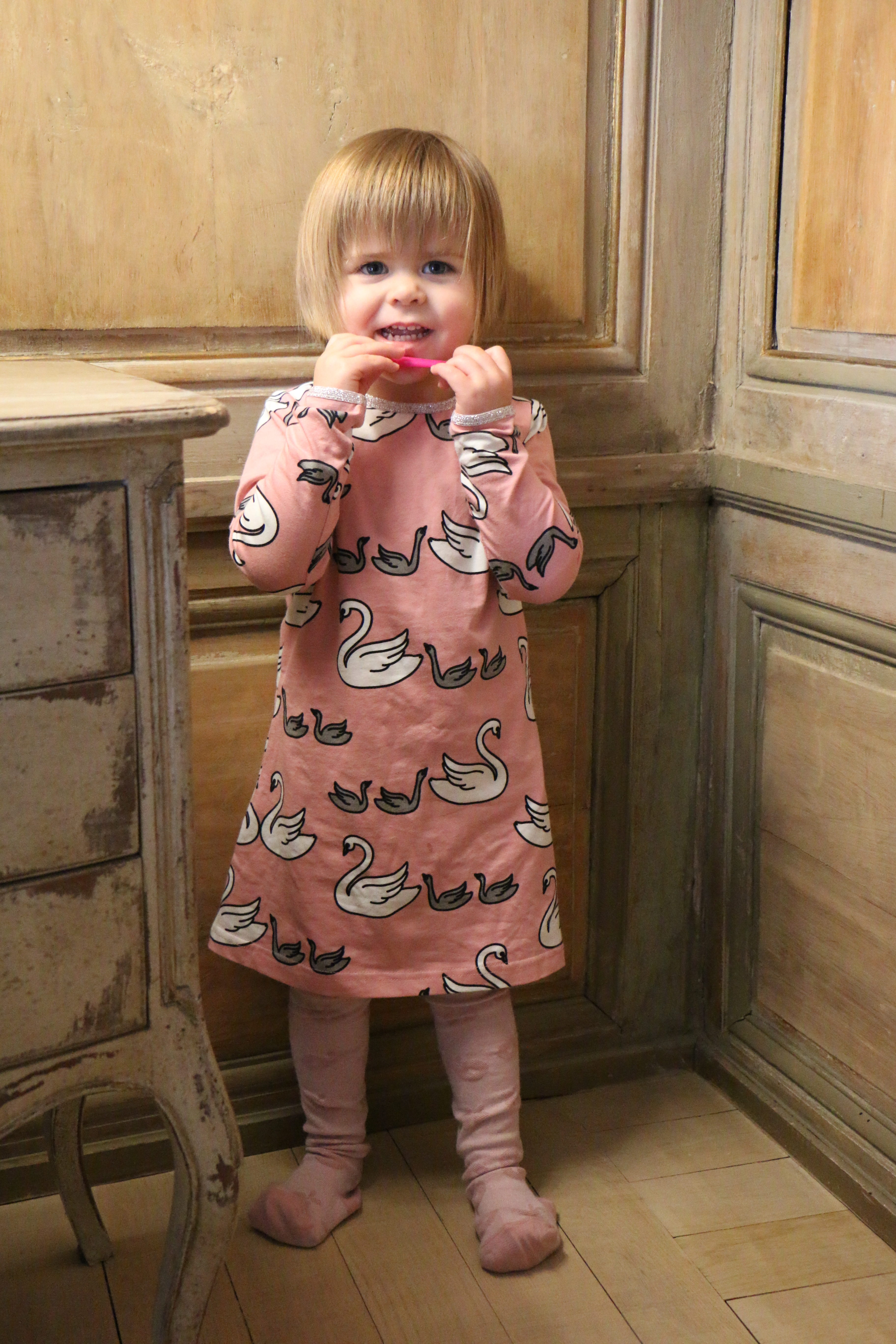 And you can tell from the smile on Lucie´s face that she loves it!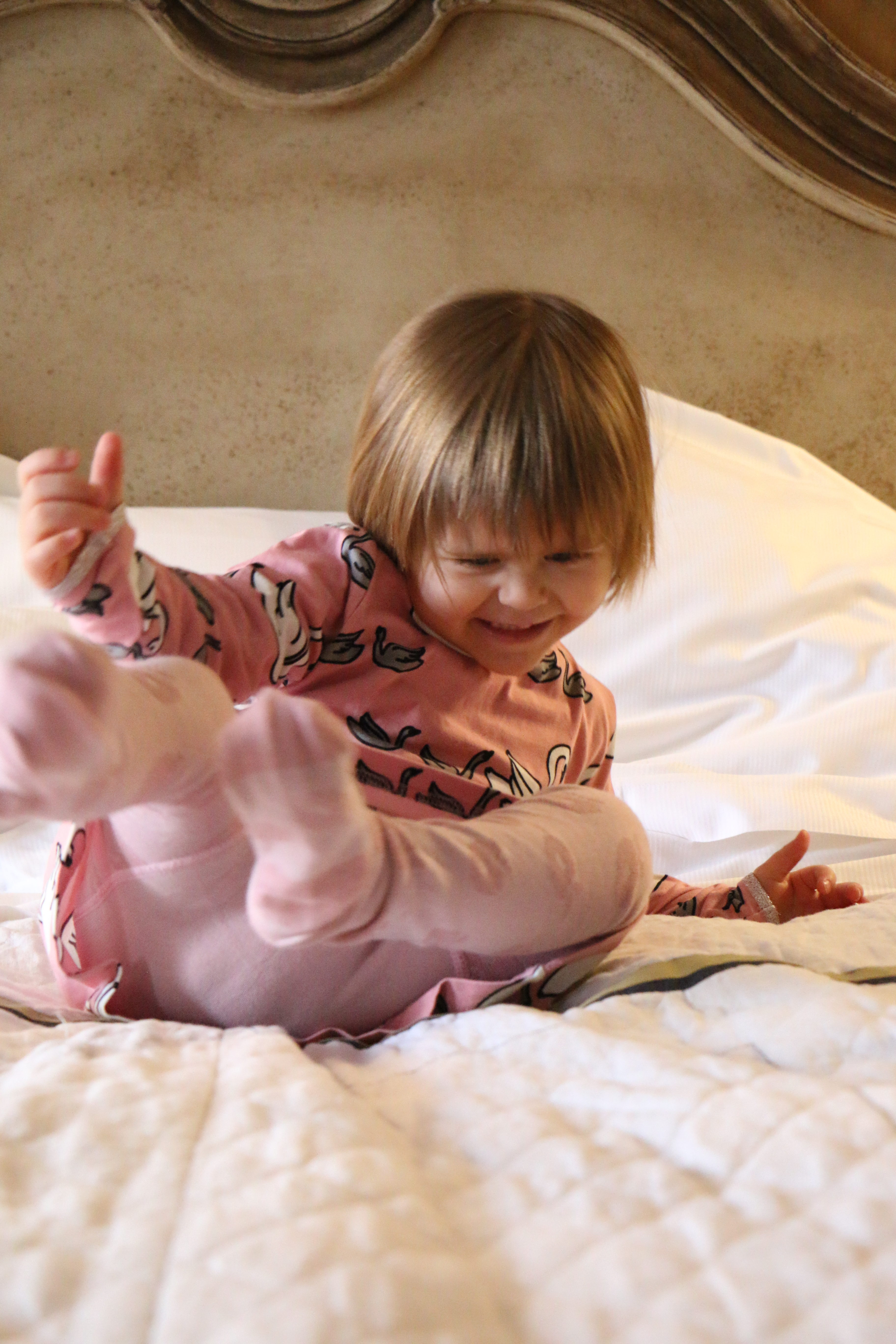 I have combined it with some pink pantihoes with apples from Småfolk.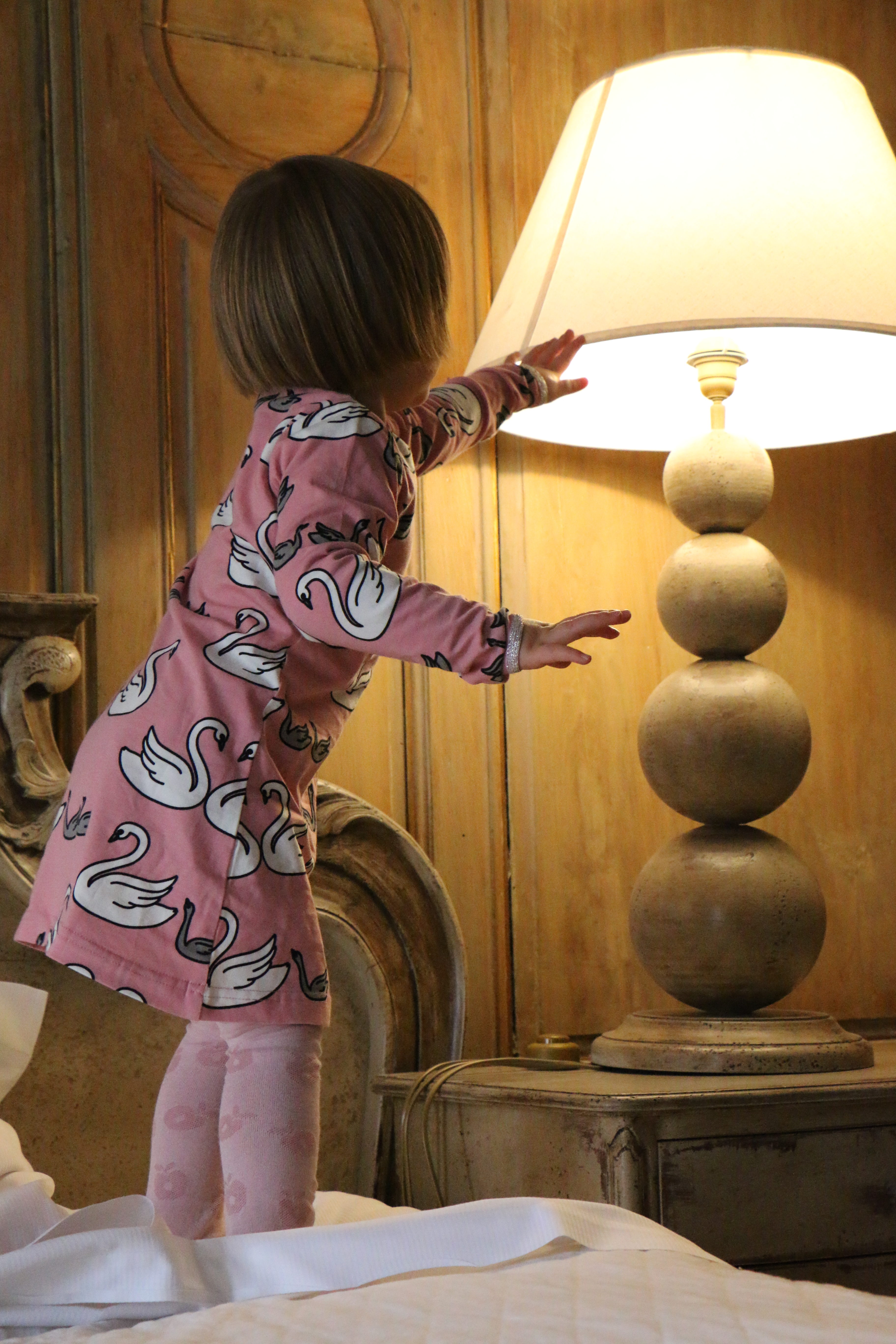 The thing about the Småfolk brand is that they make so many cute things that it´s difficult not to fall in love with all of it. Lucie did find her favorite though: the pink thermo jacket with pants…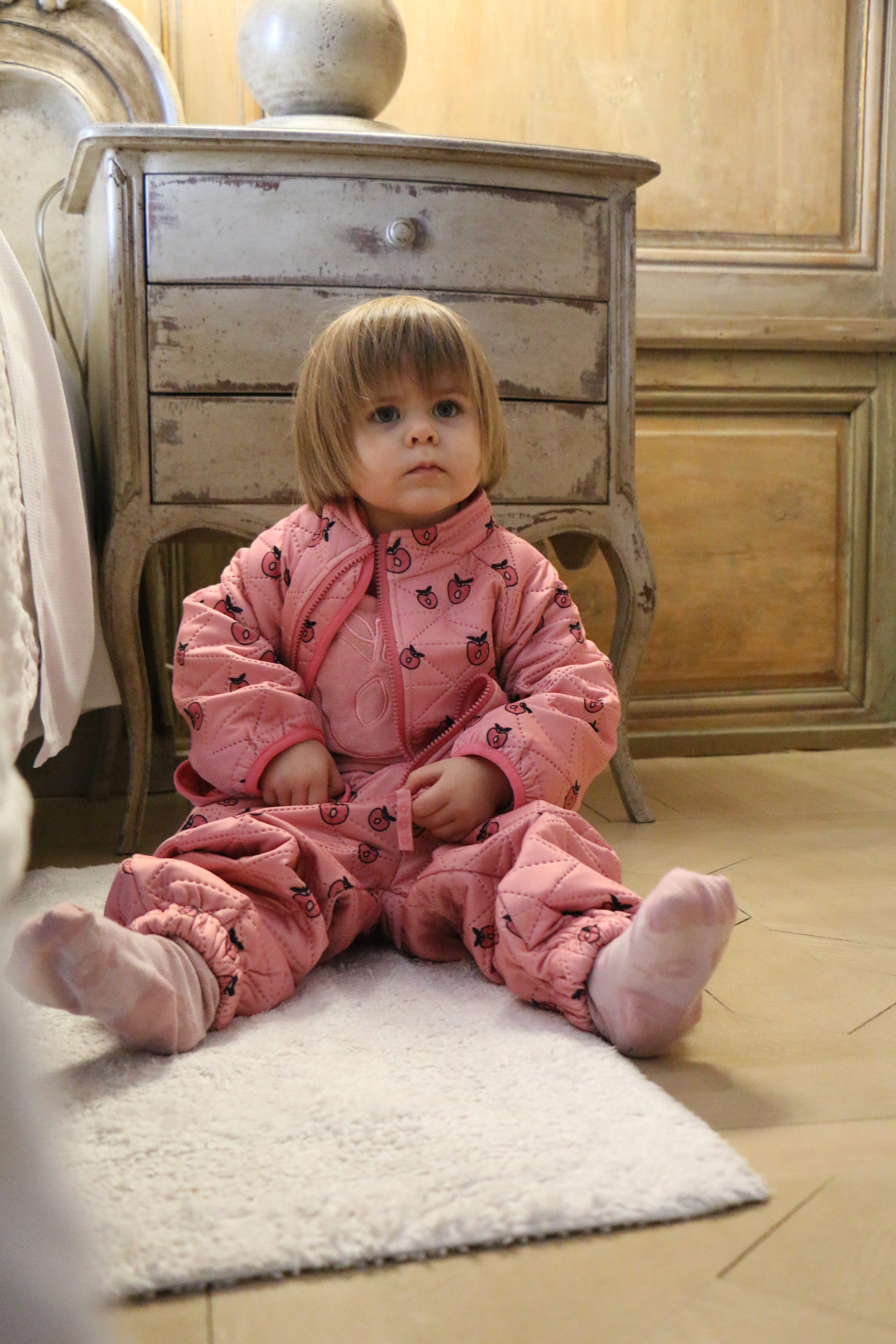 She has wanted to keep it on since she´s got it!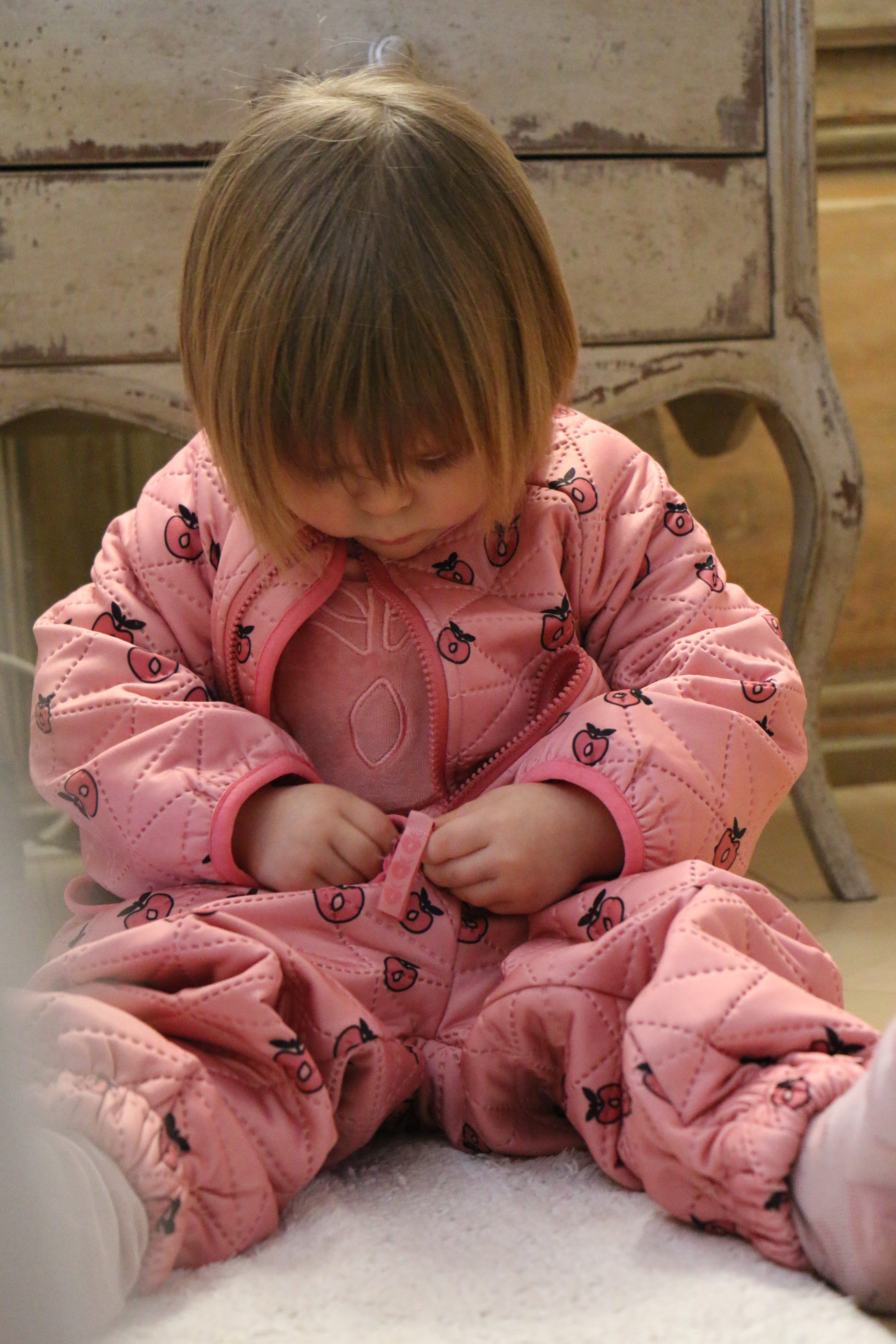 And I do understand her…the shiny pink color on this thermo wear looks fabulous in real…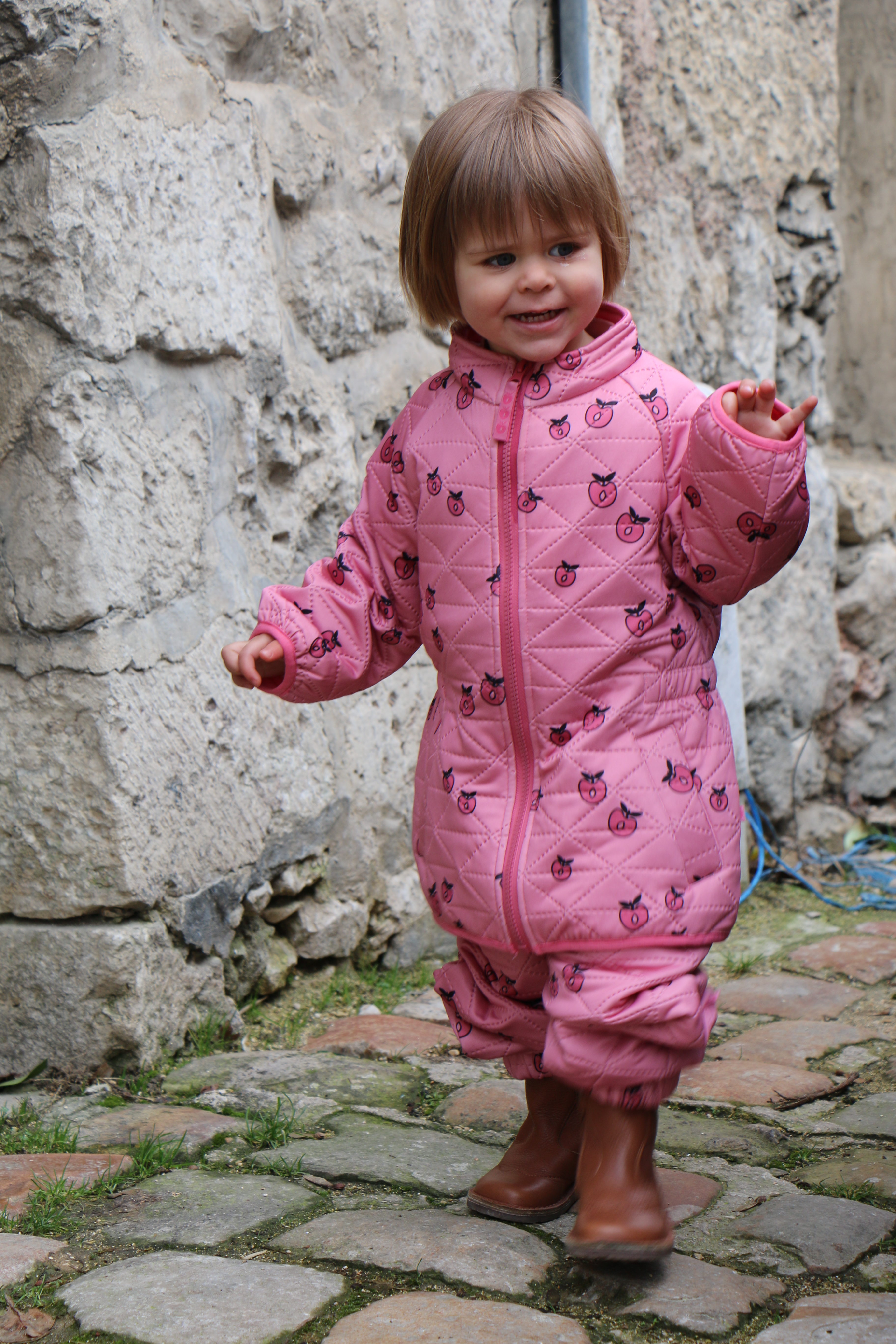 She must feel like a little fashion princess…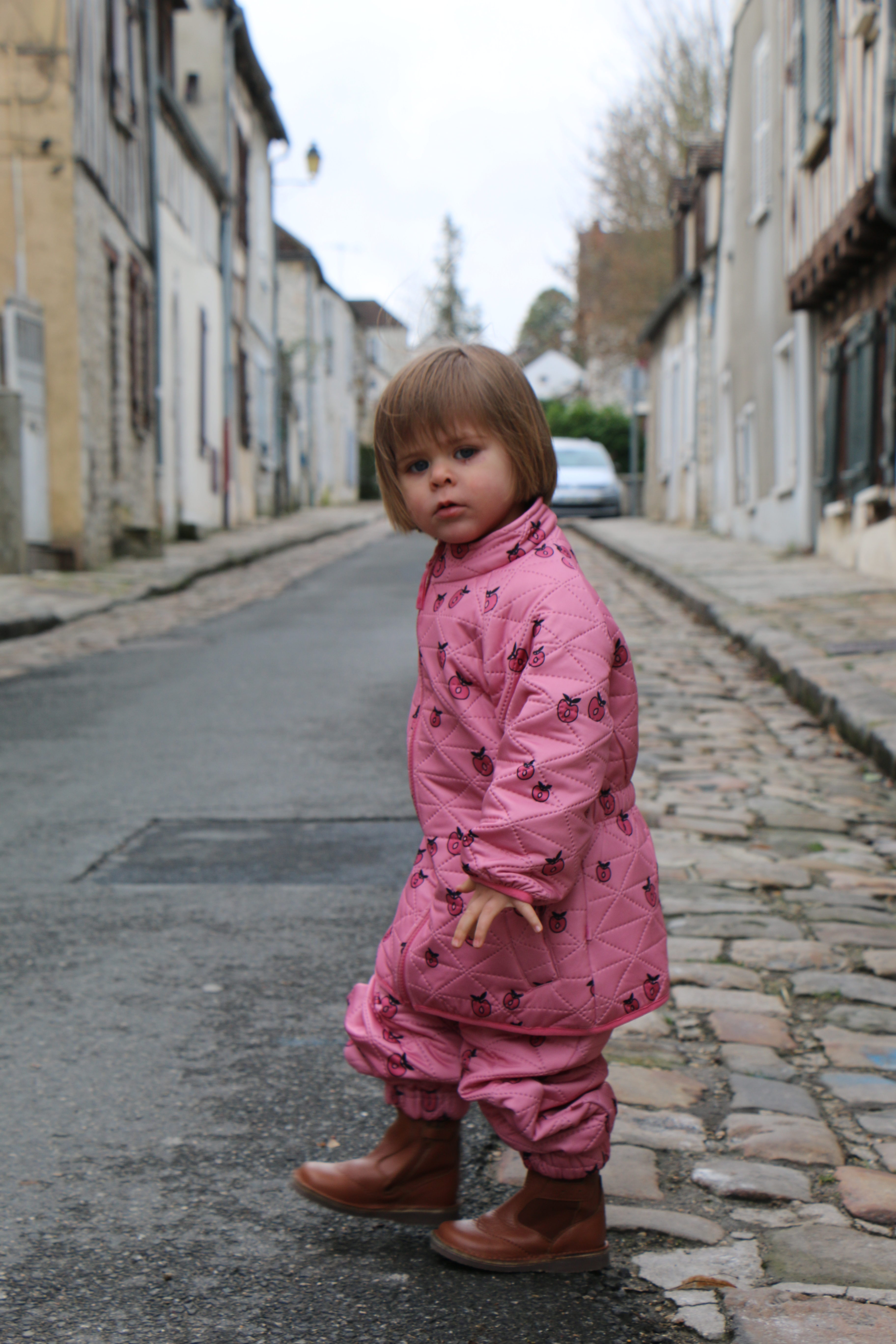 …and the quality of the Småfolk thermo wear is fantastic. I really think it´s a must have for children this spring. The outside of it is treated with Bionic Finish Eco, a coating that prevents moisture from passing though to the inside of the garment, yet it lets the vapor out…and on the inside it has a thin layer of thermolite padding that keeps your child warm on a cold spring day. It is perfect!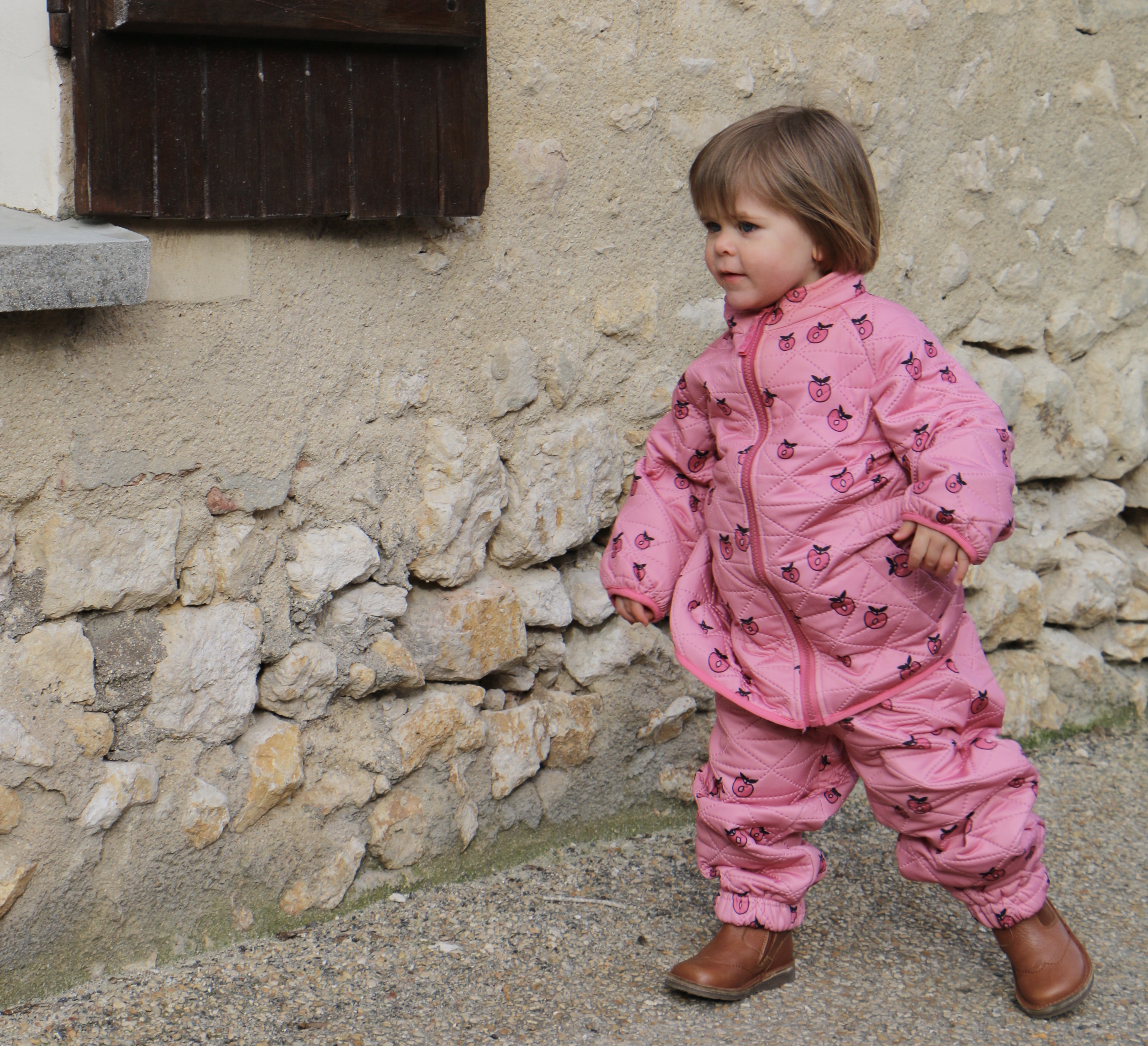 Applause for that one!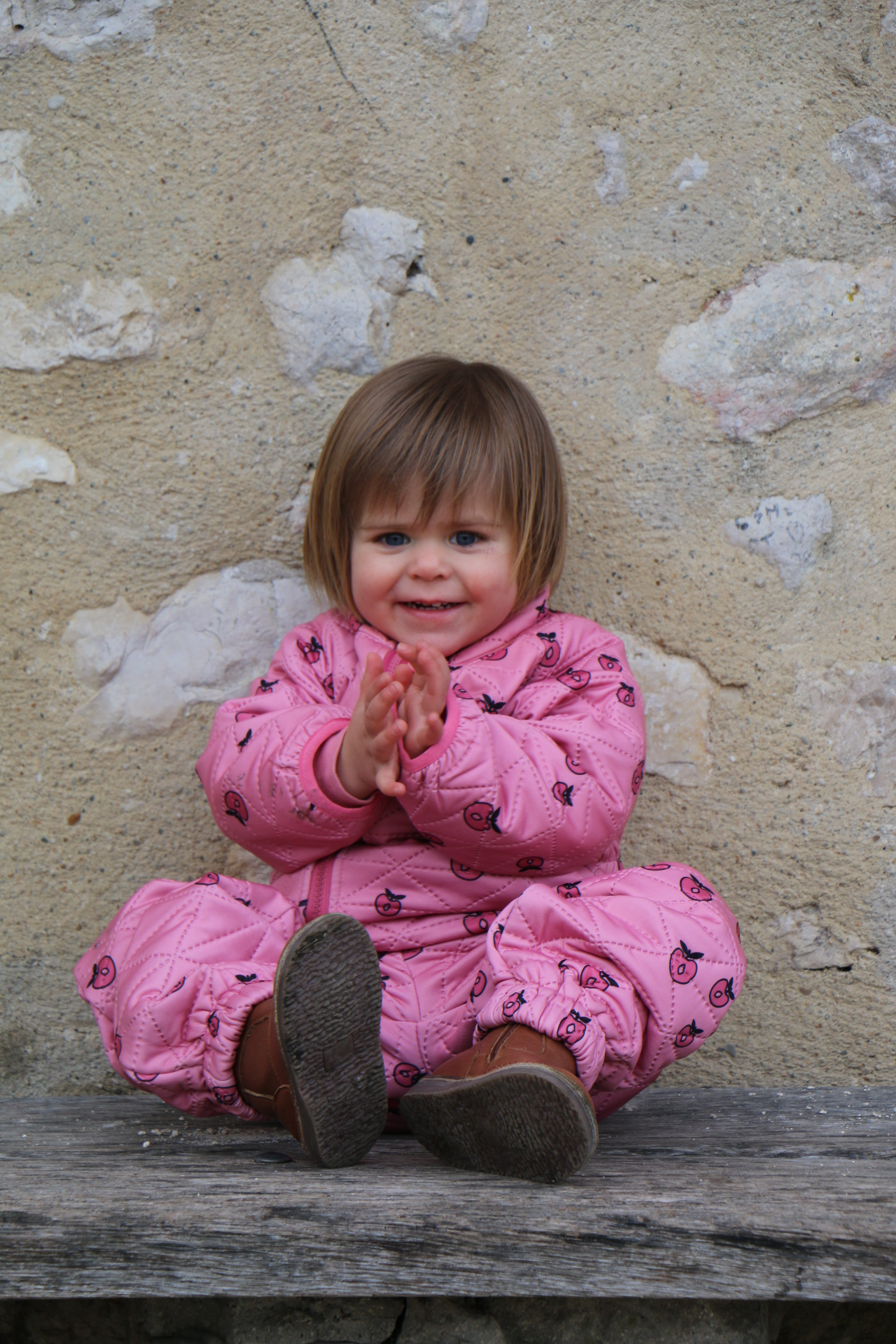 What I love about the different clothes from Småfolk is that you can easily combine it with each other… The apple pants looks stunning under the thermo jacket for example. They are also very soft and comfortable.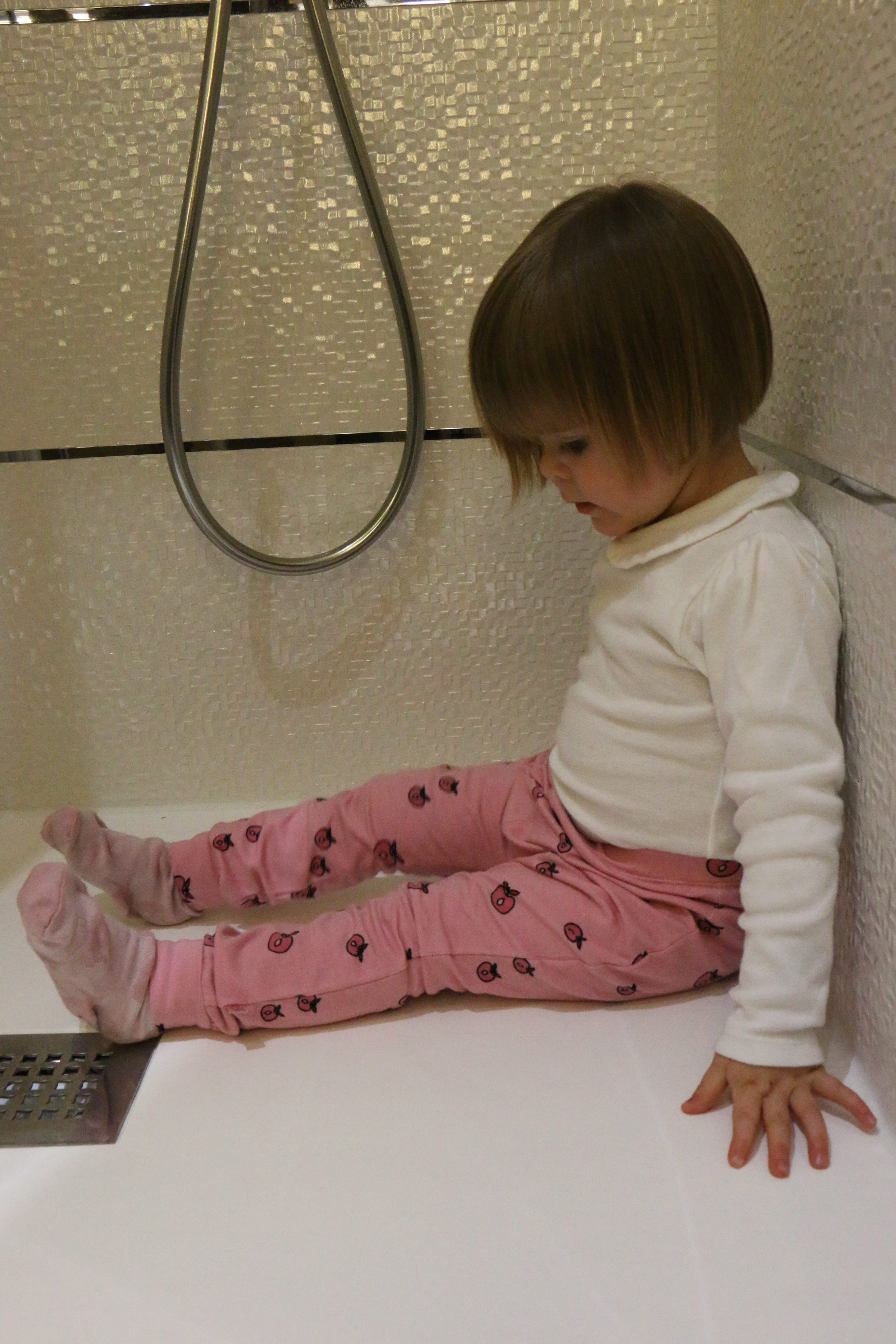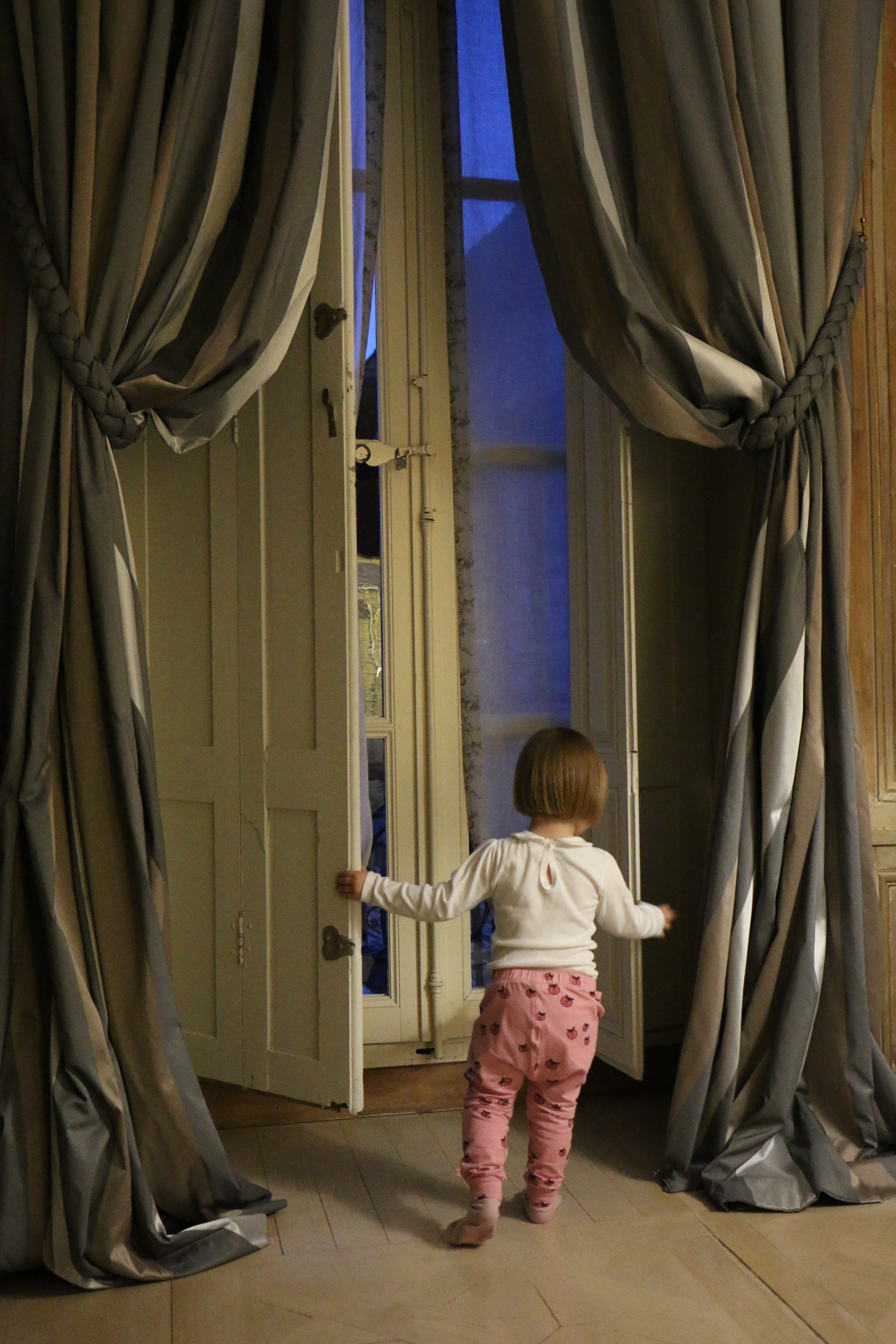 And the pink velour sweatshirt with an apple on it is personally one of my favorites.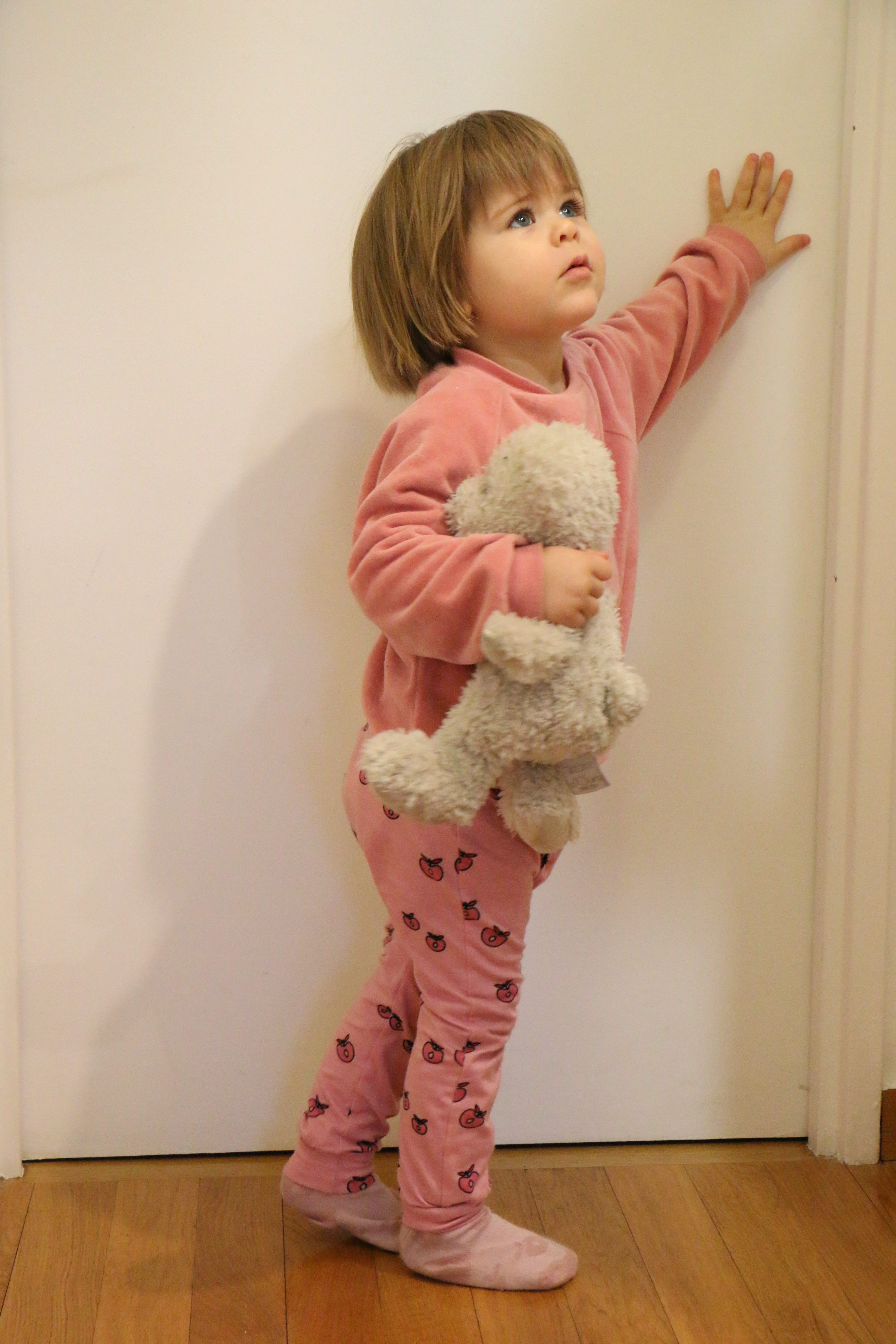 It is pretty, super soft and great to play in…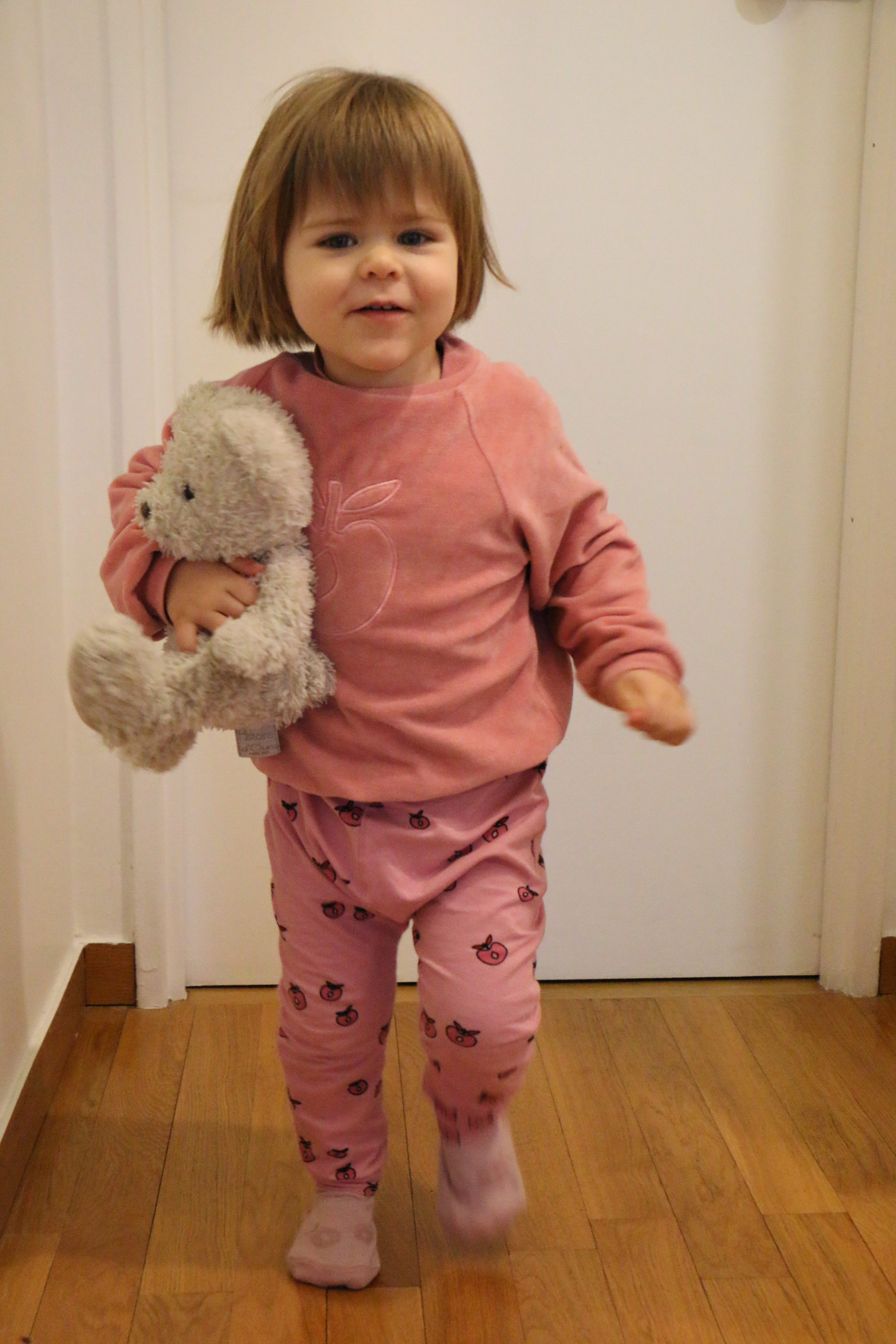 I also had to get the nightwear with rabbits . Just like the rest of the Småfolk spring collection it is outstanding. I use the small rabbit prints to tell a night story from it.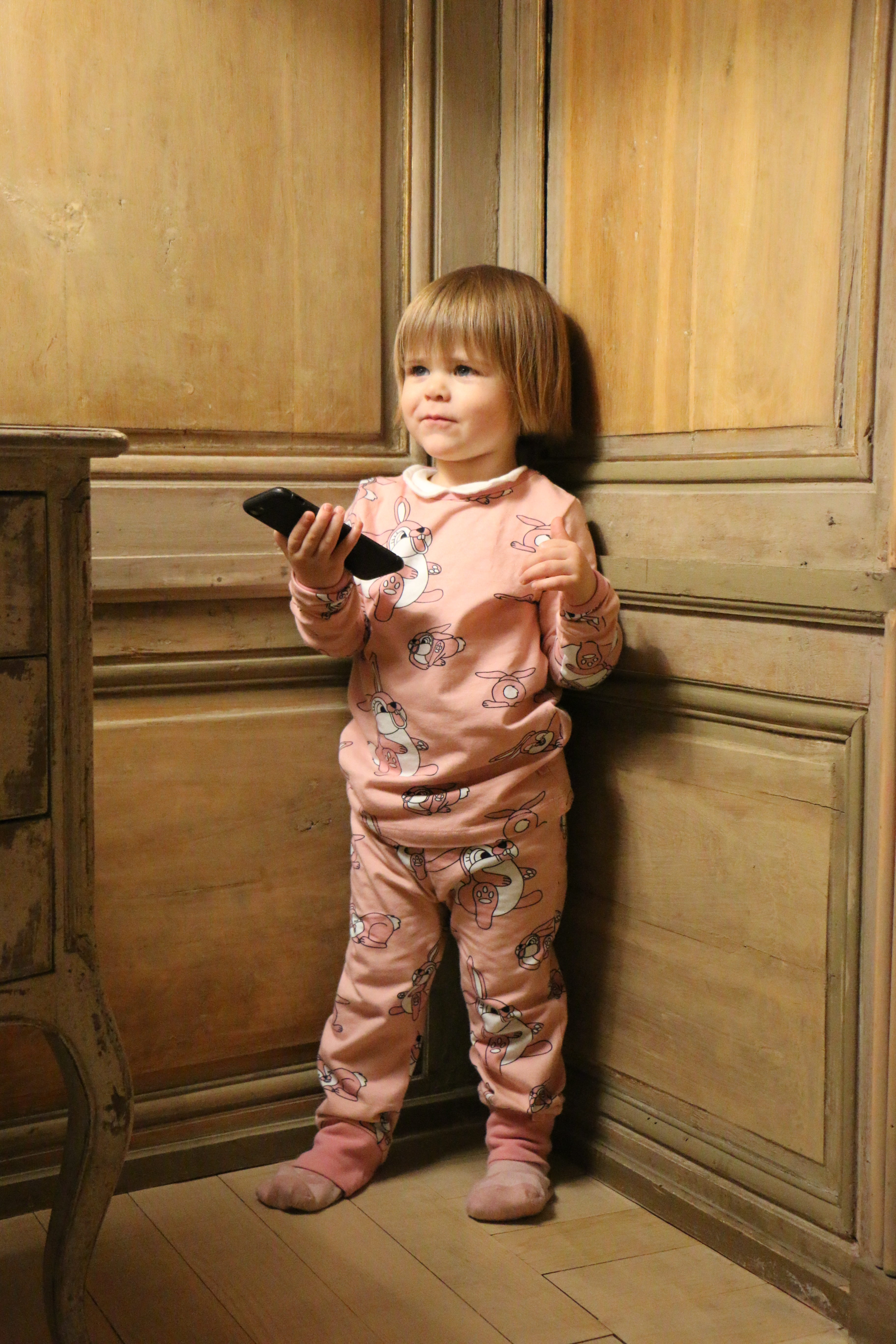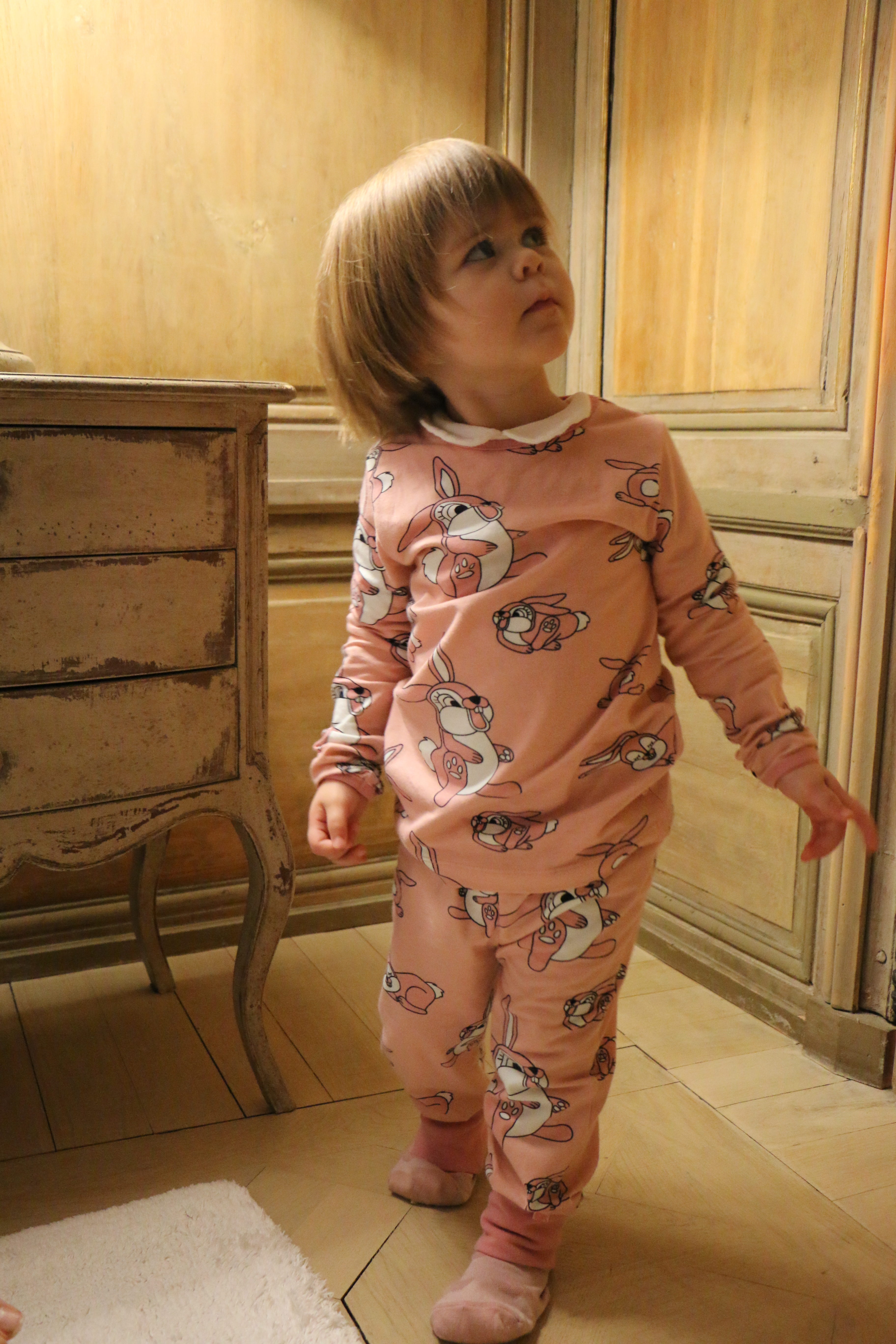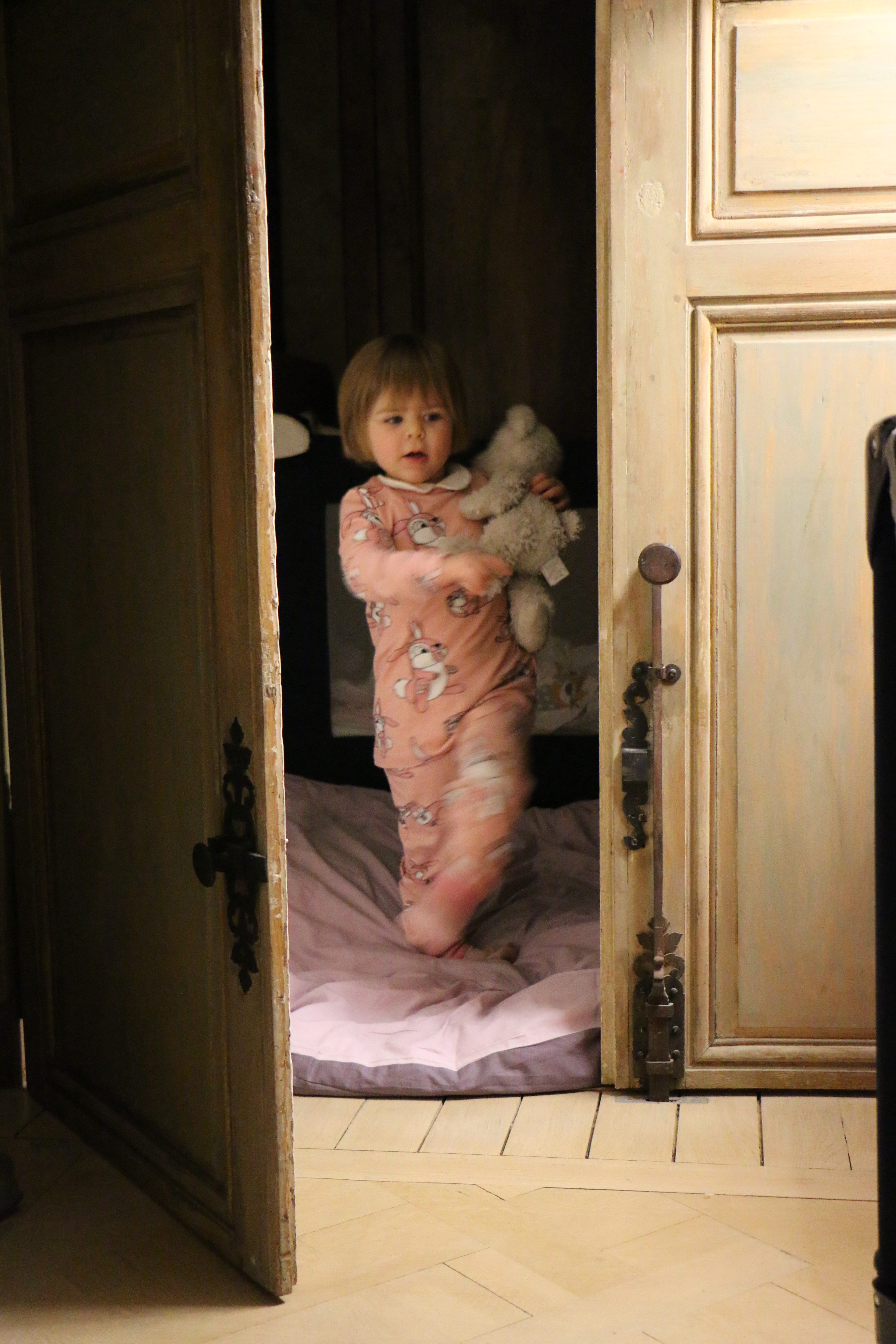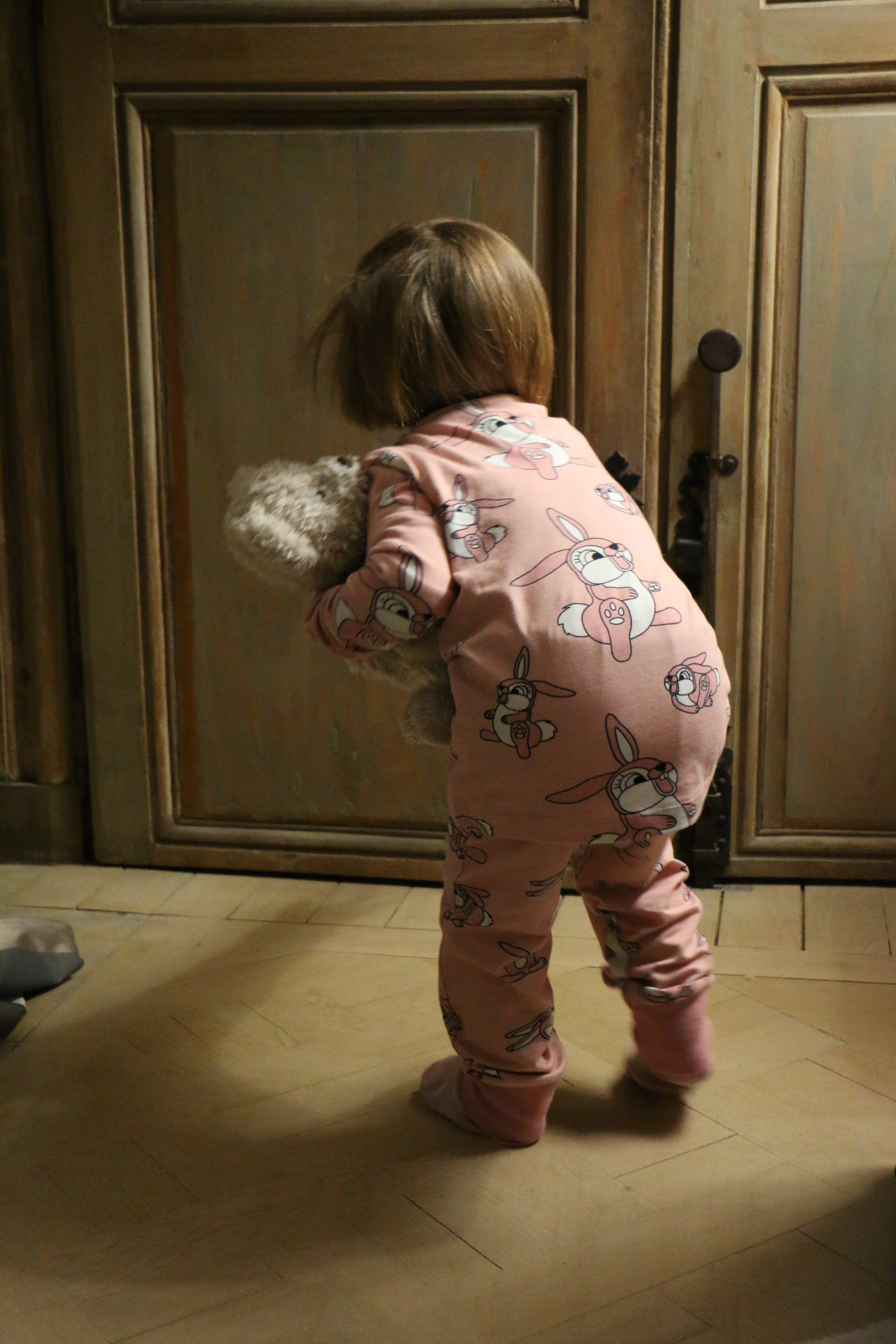 You can also get the rabbit print on a t-shirt…like the one Lucie is wearing below.
My newborn is dressed in the strawberry body suit…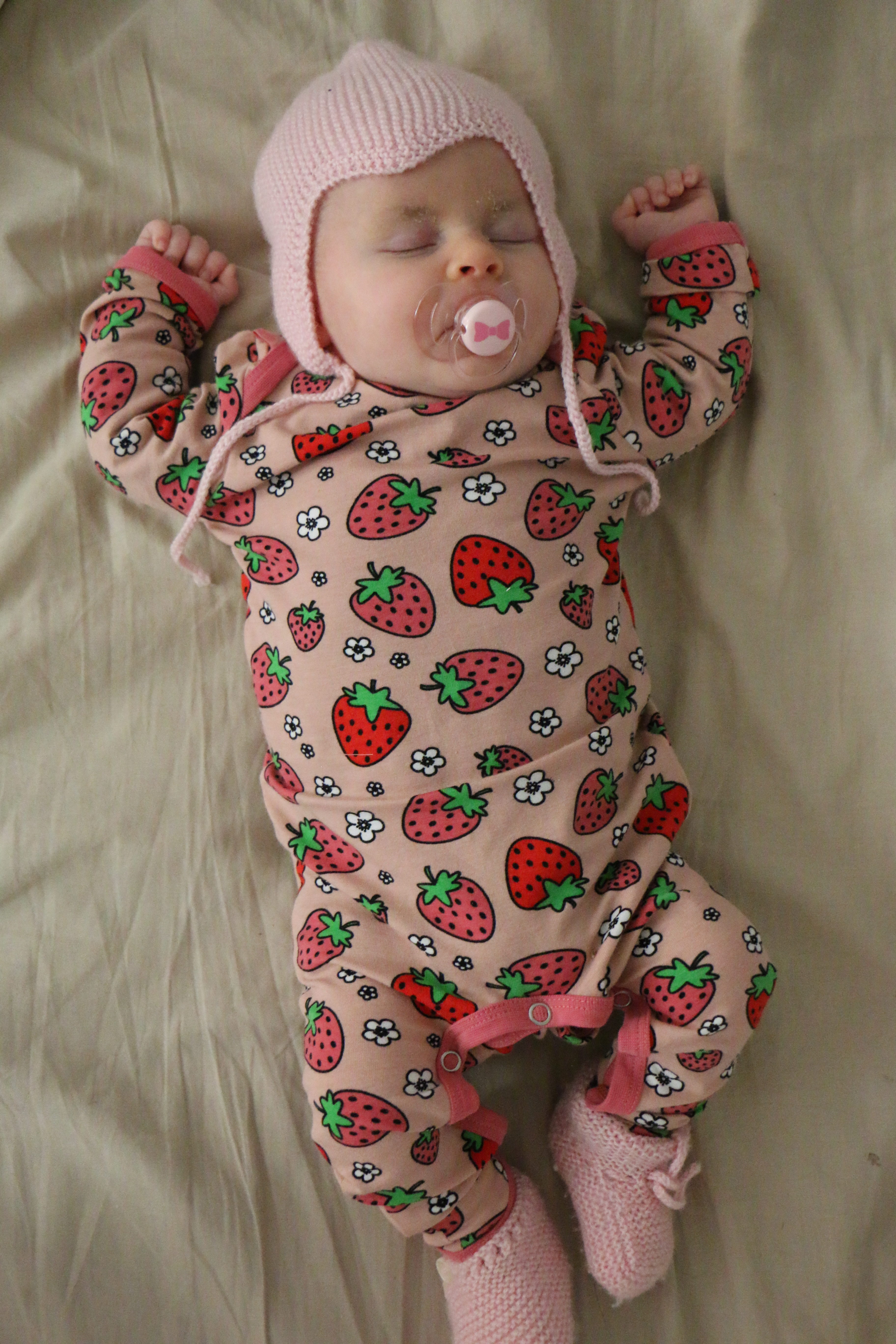 So happy, sleeping in her little baby-nest…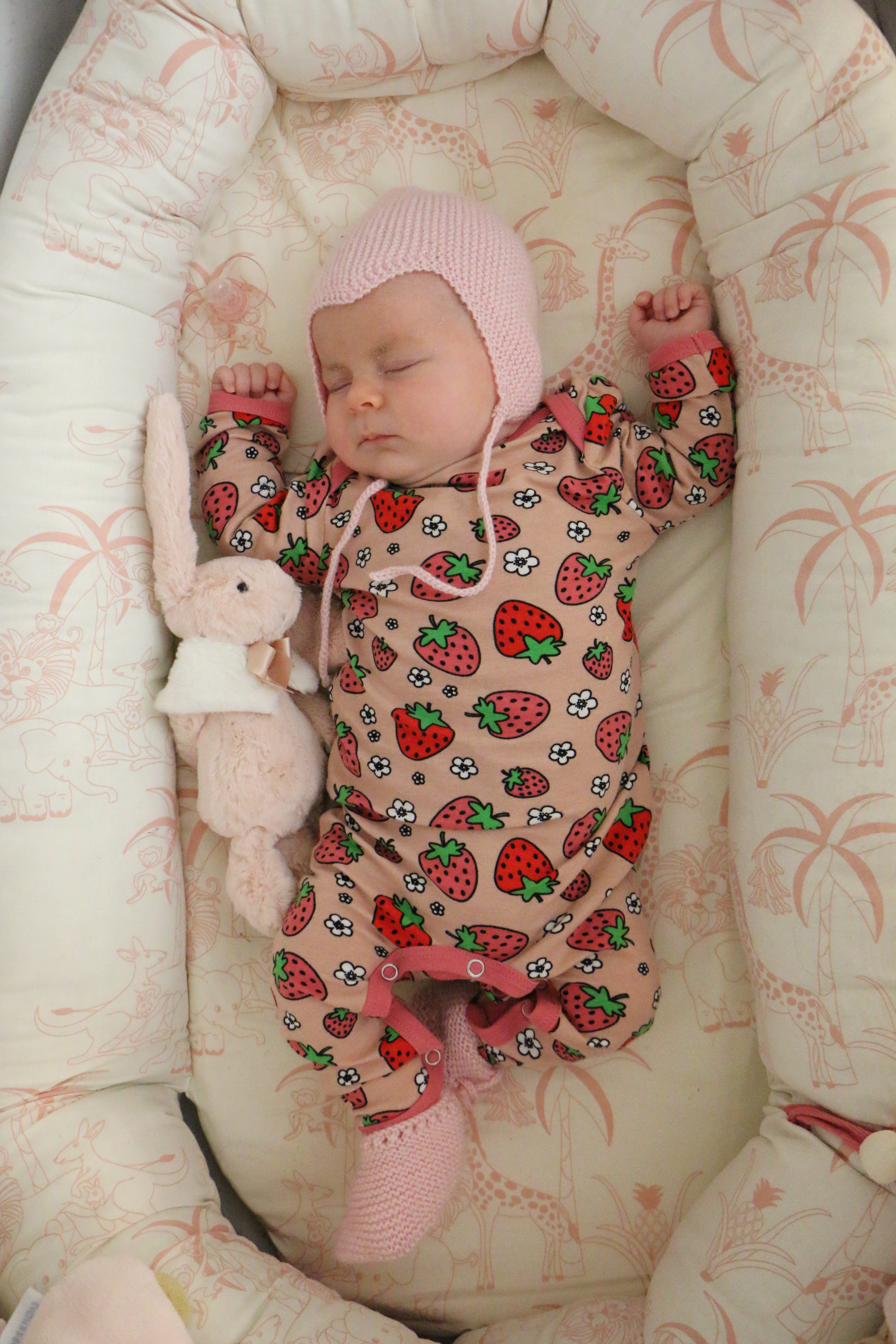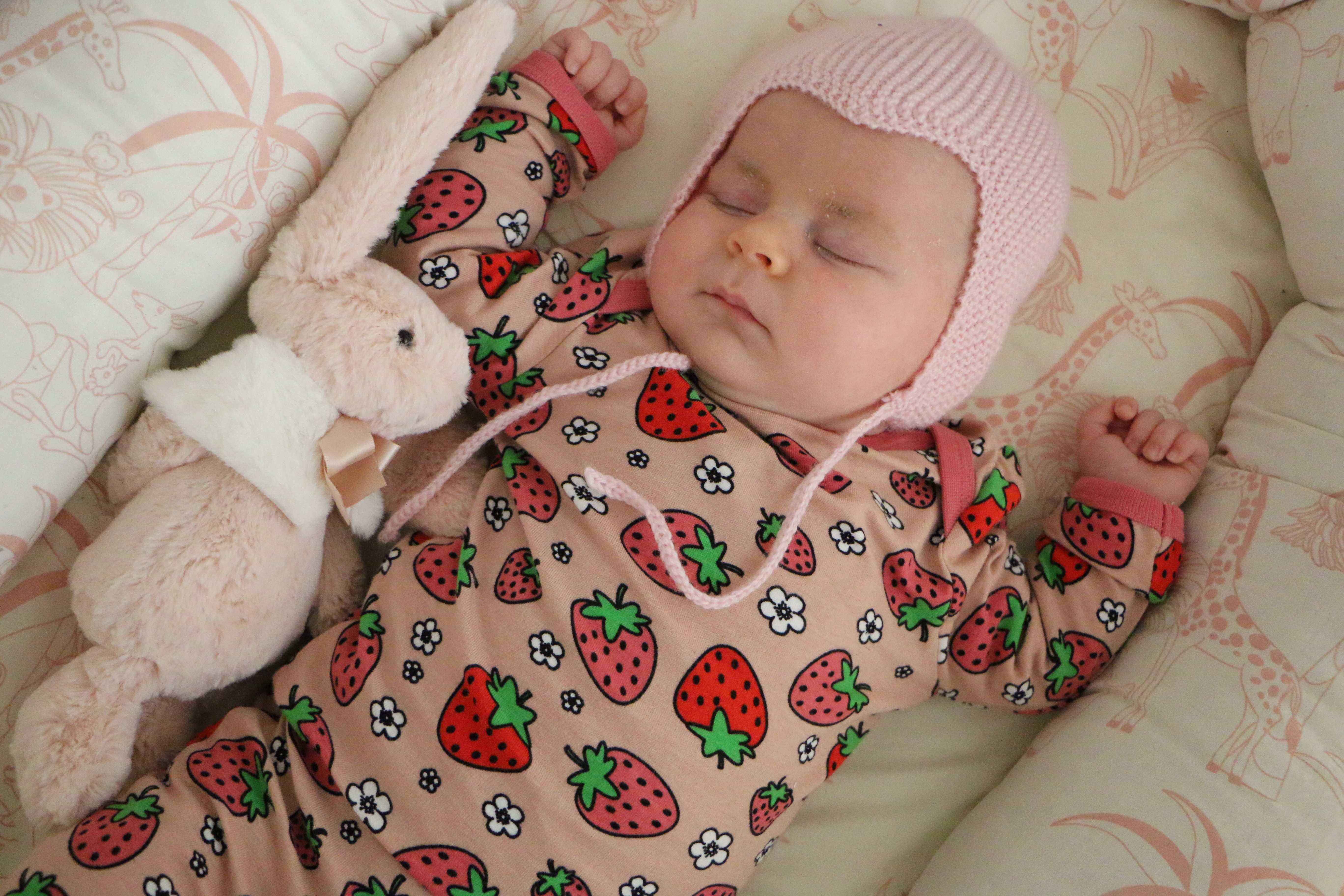 You can check out all of the new spring collection right here. I am personally great fan!