New winter collection from Småfolk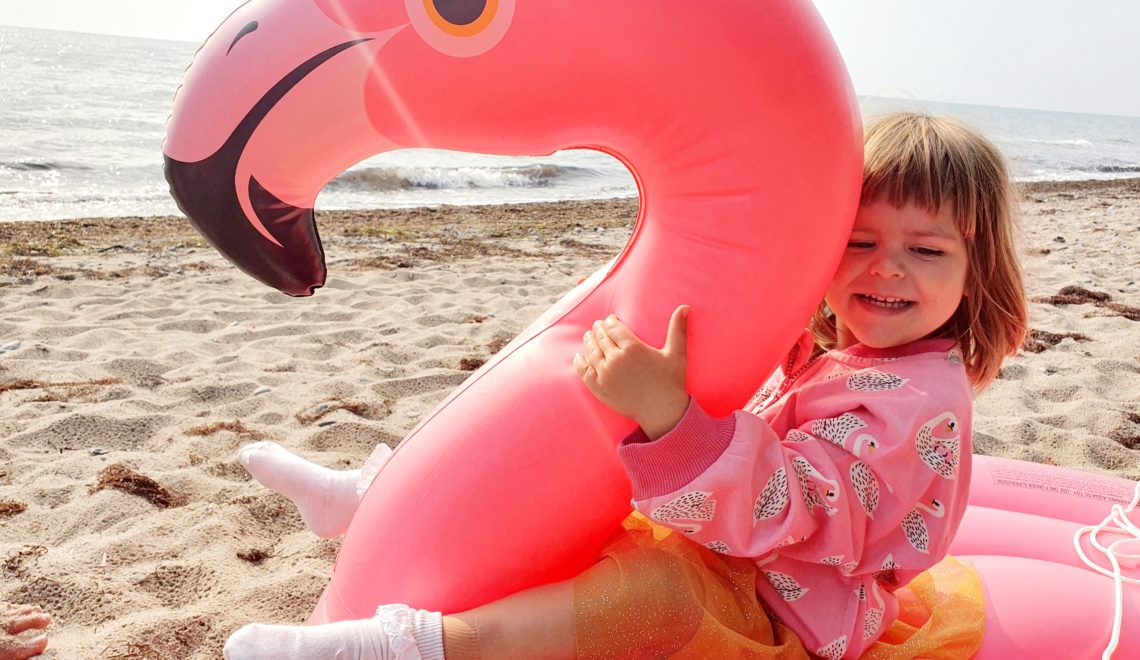 I am totally crazy about the new winter collection from the Danish children brand Småfolk! It is so sweet and of an excellent quality. Check it out here…Season after season I choose to dress my two girls in clothes from Småfolk, simply because I love their cute prints, their excellent quality and their fabrics. It is a real luxury.
From the new winter collection I immediately fell in love with the warm winter jacket. Not only is it super cute, it is also made to keep your child perfectly warm.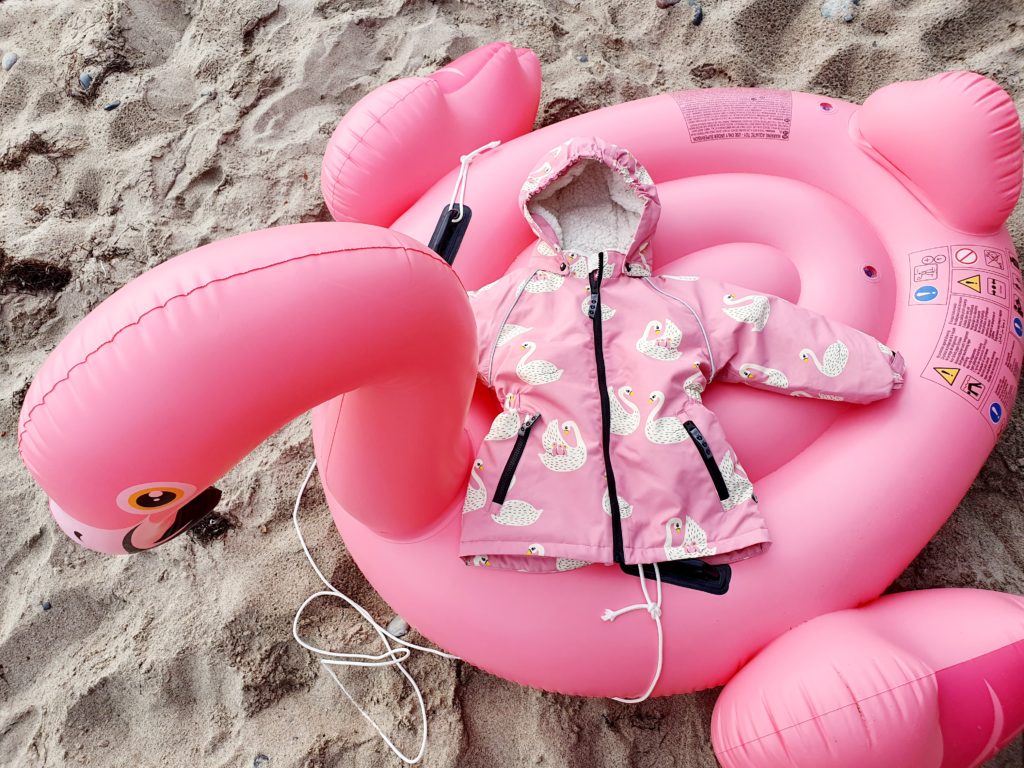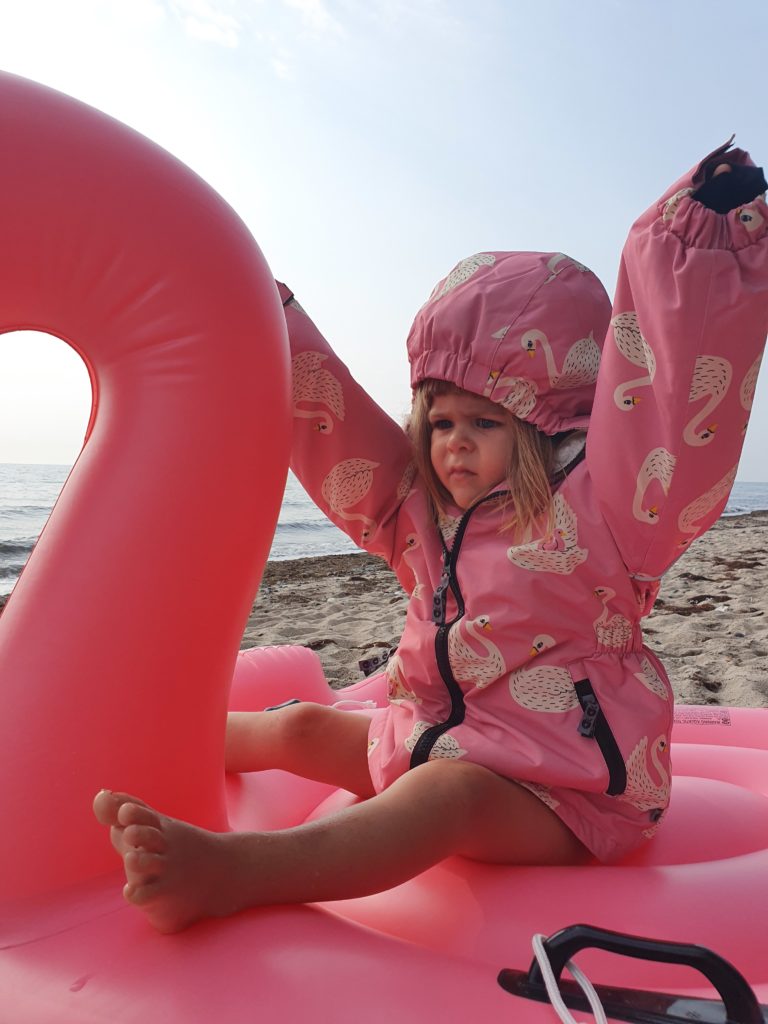 It has two pockets, windcuffs in sleeves, reflective piping at the shoulders and windcuff at the hip inside. It has fleece lining around the body and smooth lining at the sleeves.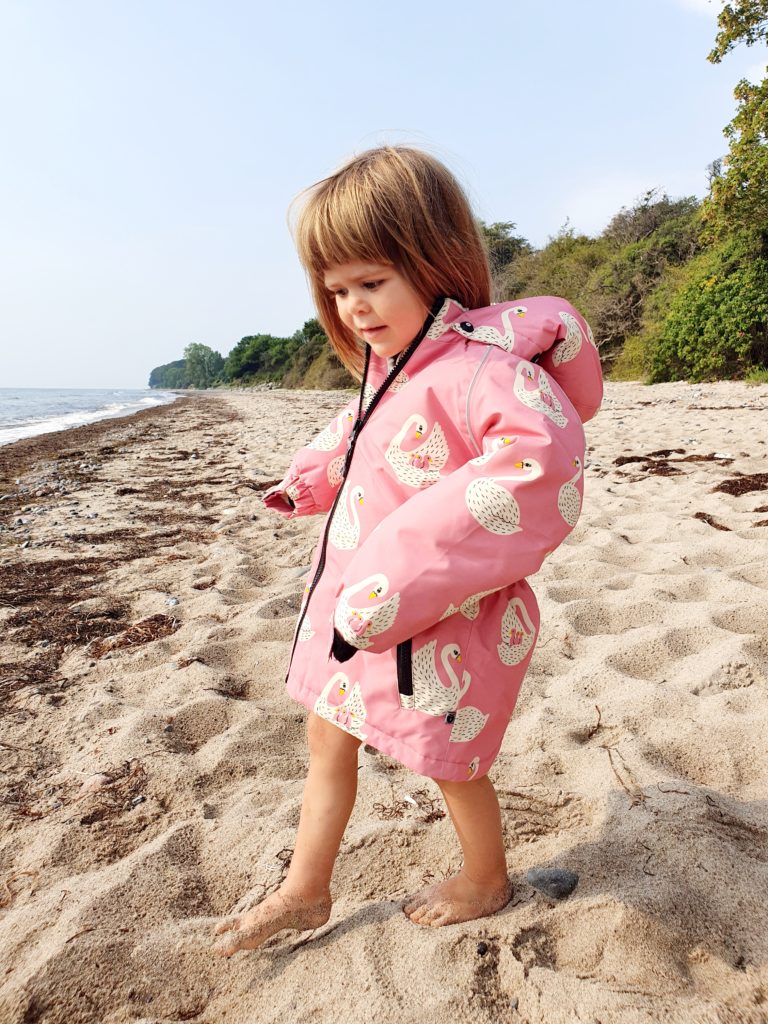 I like that it has Thermolite Plus lightweight padding, that keeps your child dry and warm. Småfolk outerwear is treated with Bionic Finish Eco, a coating that prevents moisture from passing though to the inside of the garment, yet letting the vapour out. It is definitely my favorite winter jacket of all times…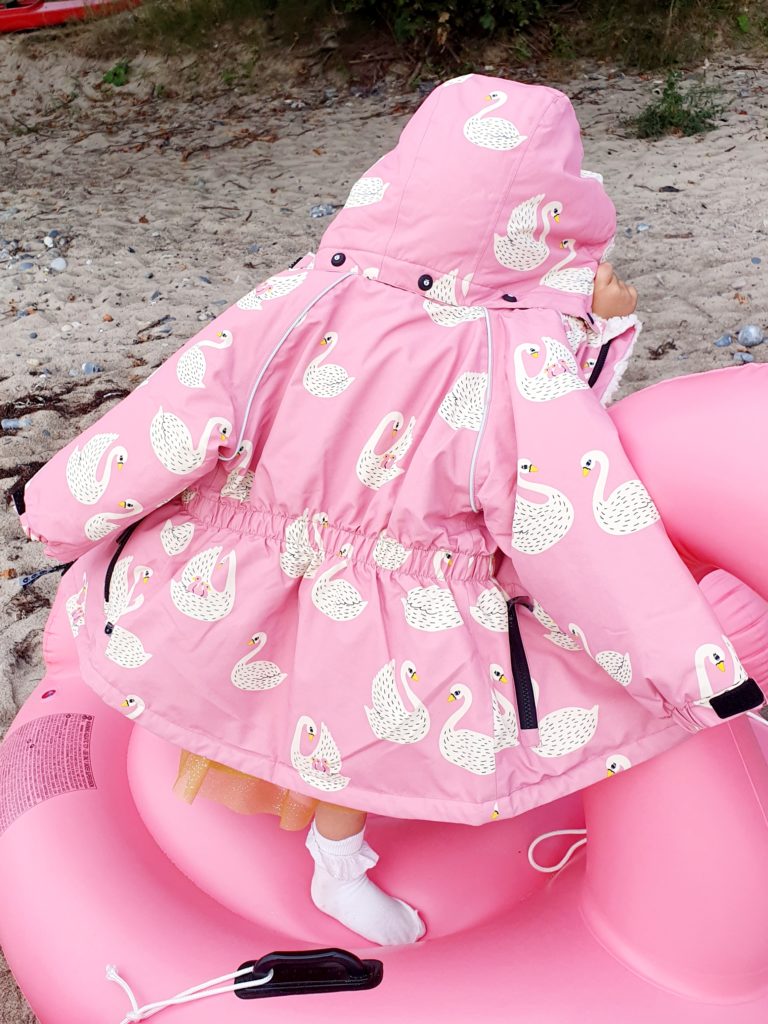 Not to forget the cute mittens..I love them..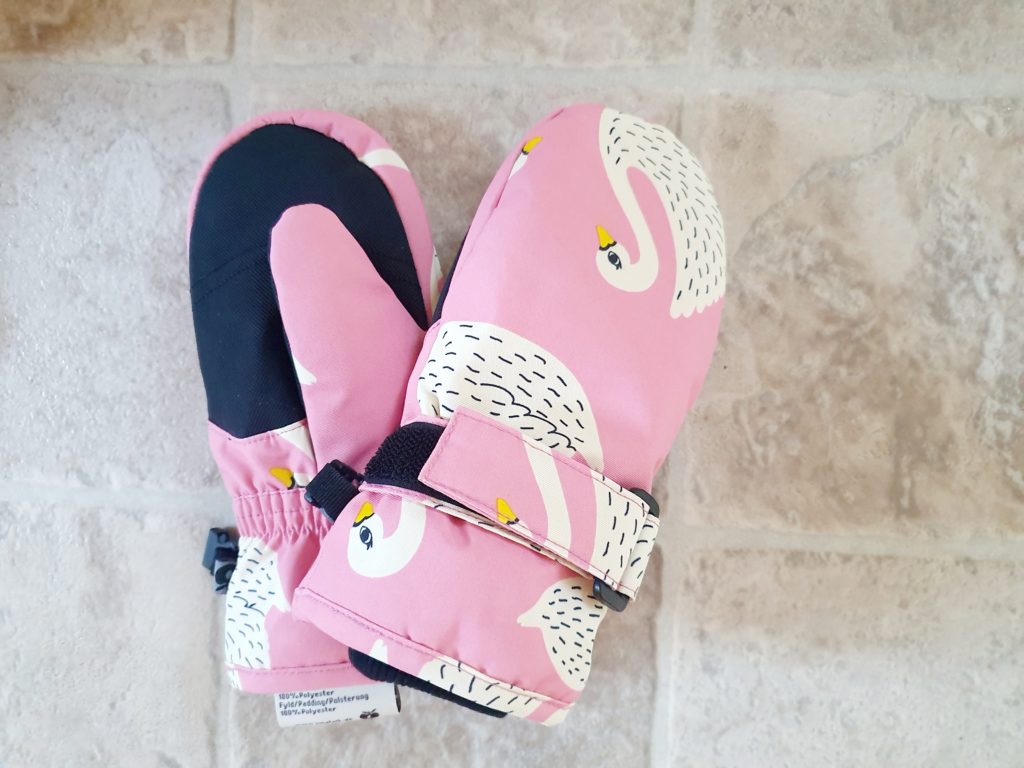 In the same print serie I found the sweatshirt with swans. It is closed with a zipper, has two side pockets and a rib by the neck, wrist and hip. The sweatshirt has cute details and a volumed sleeve. It is made of 100% organic cotton…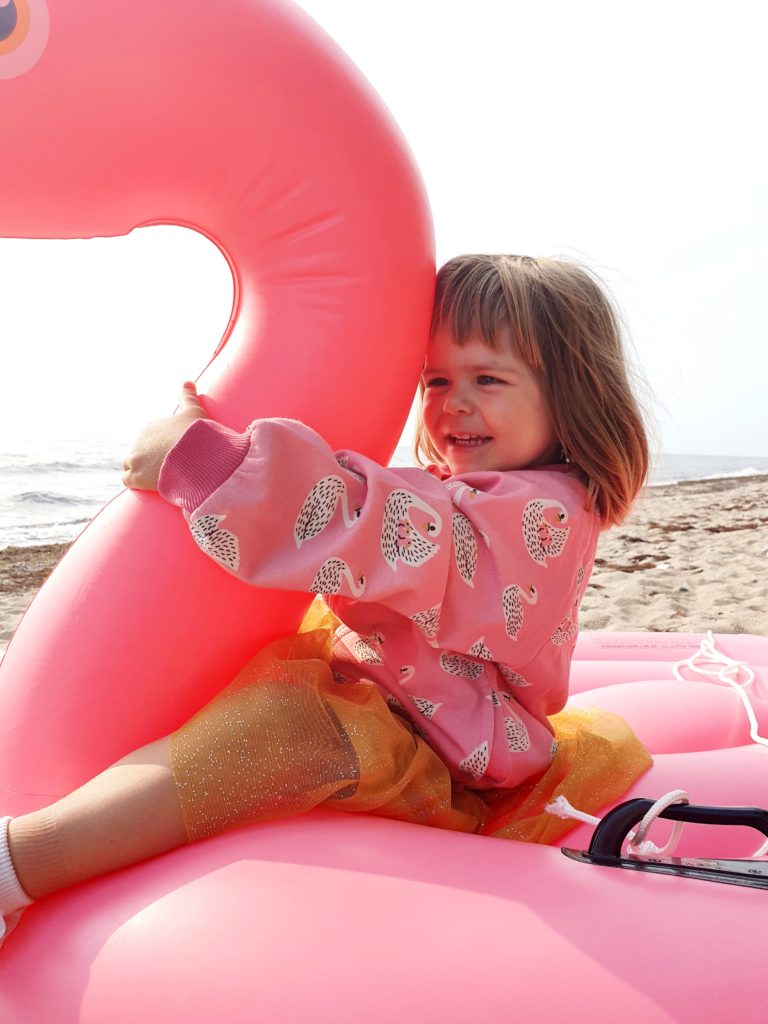 It is warm and pretty…and my girl loves it.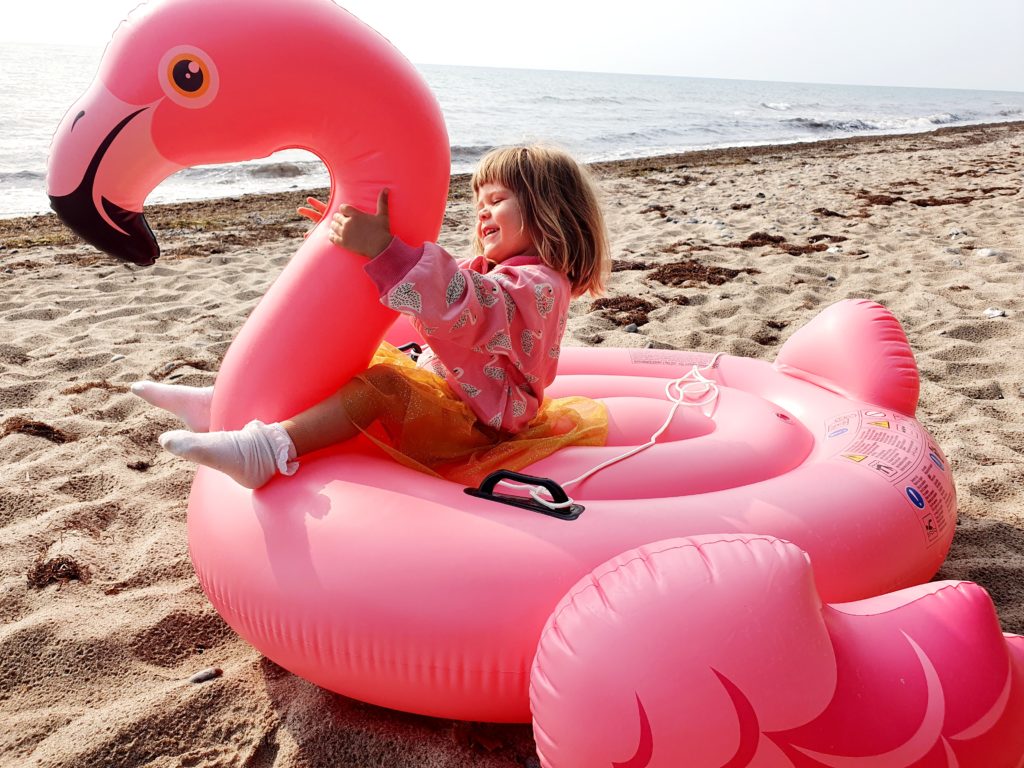 I also melted over the warm sweatshirt with raccon. It is made of 100% organic cotton and I think it is super cute with the little yellow shirt with tulle skirt and glitter elastic waist.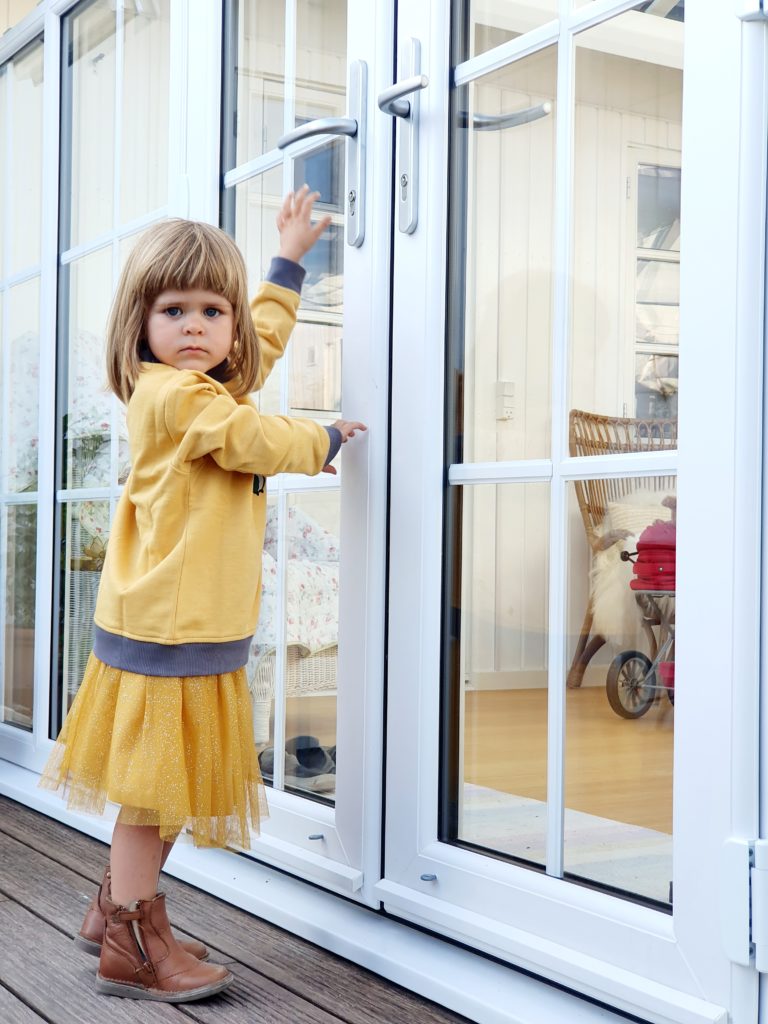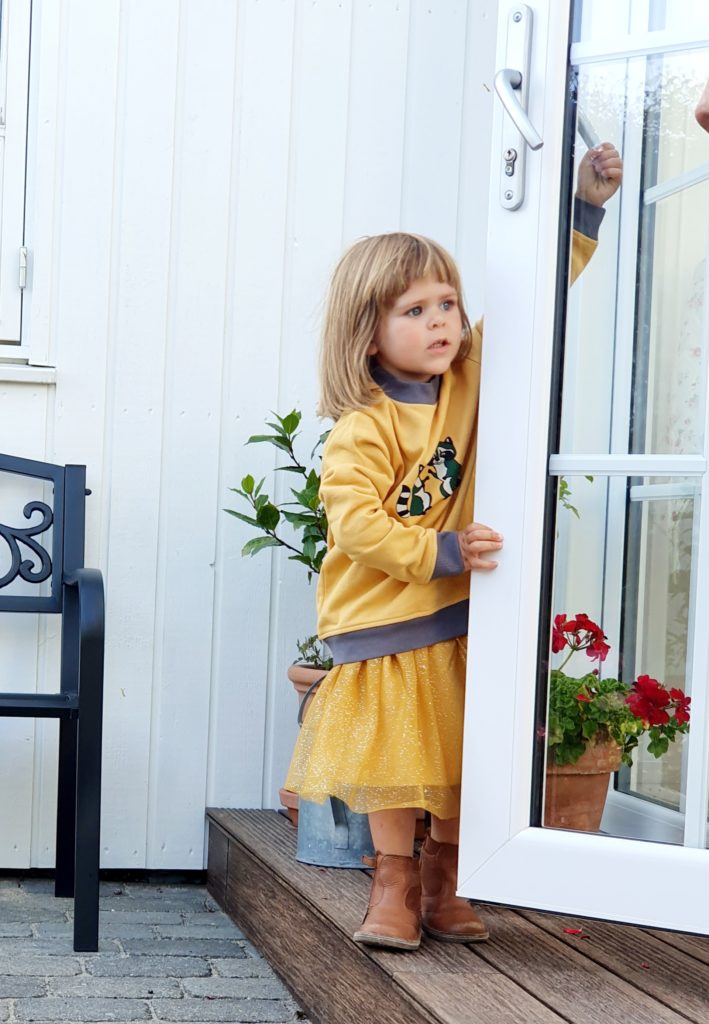 Aren't they cute?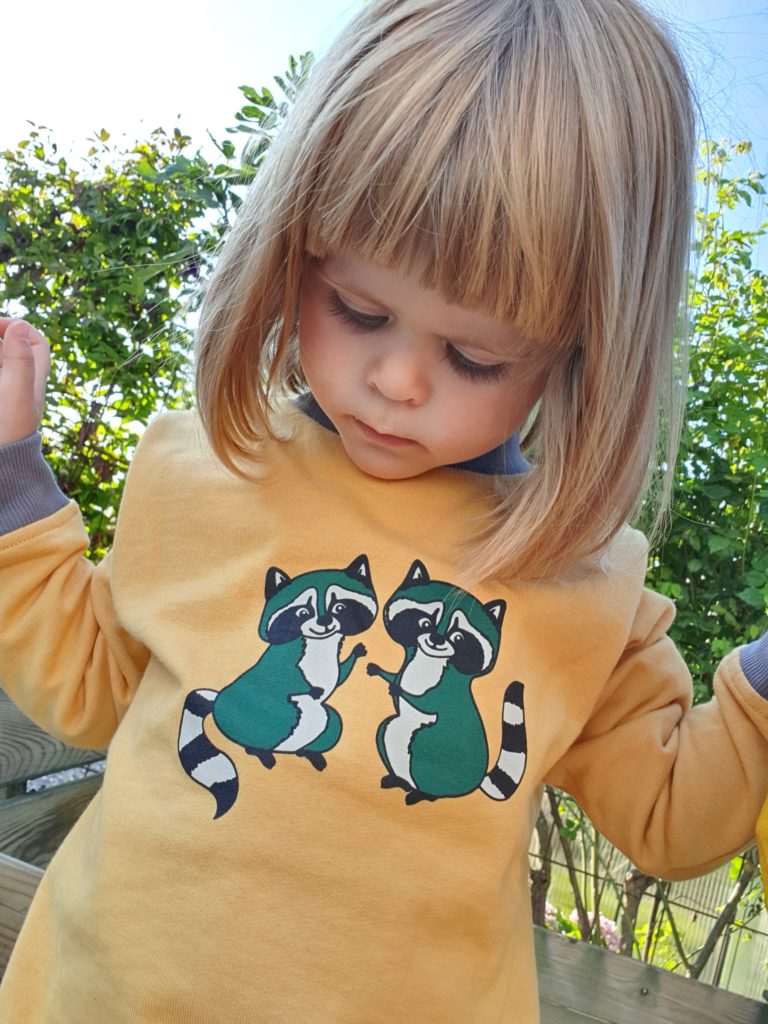 My 7 months old girl loves the turnable suit with hood. It is amazing for winter, really! The suit has landscape print on one side and swan print on the other. It has a smooth polyester padding and rib by the wrist and foot, and is made of 95% organic cotton and 5% elasthan.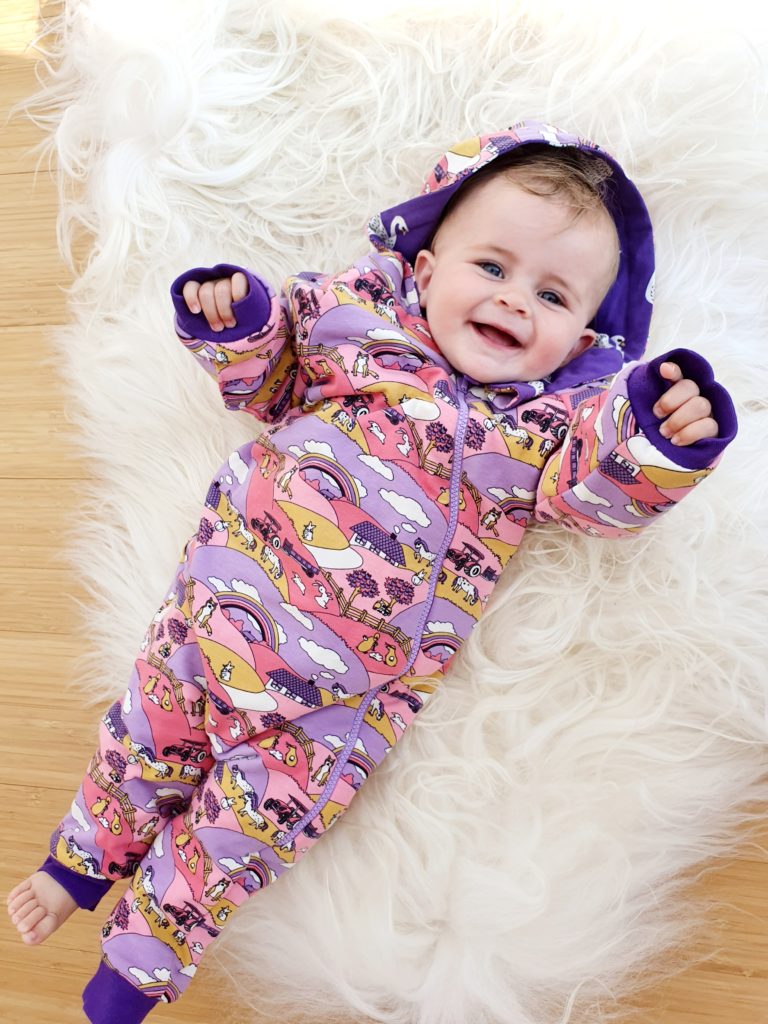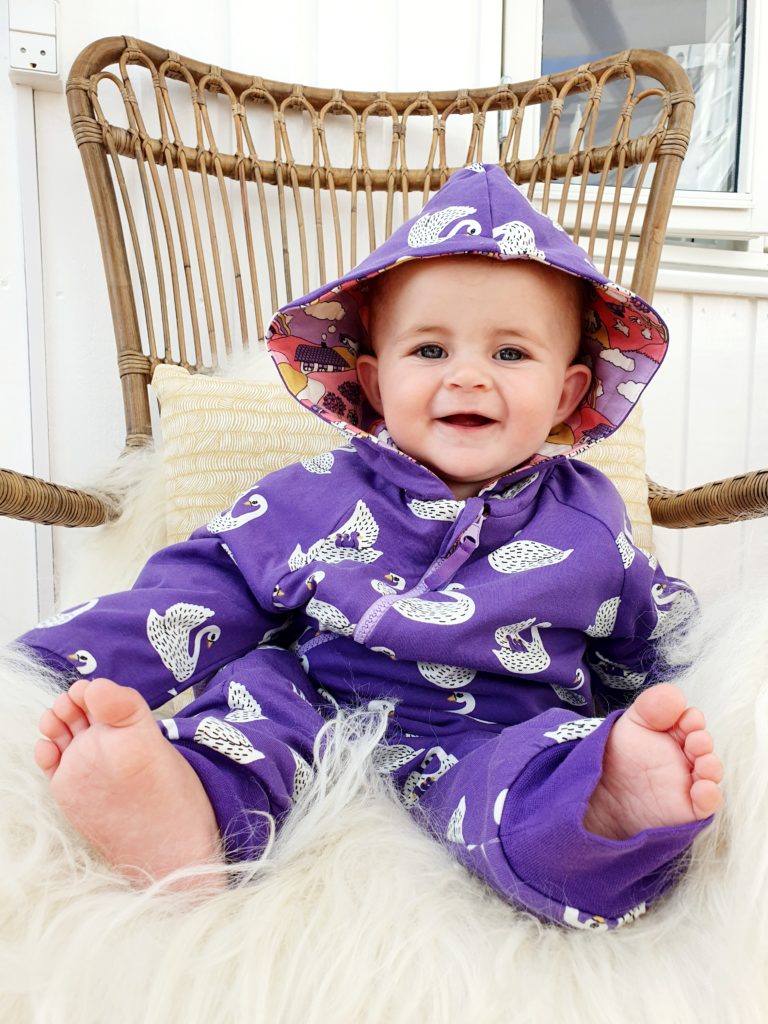 Lucie also loves the red dress with glitter and apple logo. Soooooo cute for the party. I could tell by her smile that she was crazy about it and she simply wouldn't take it off again.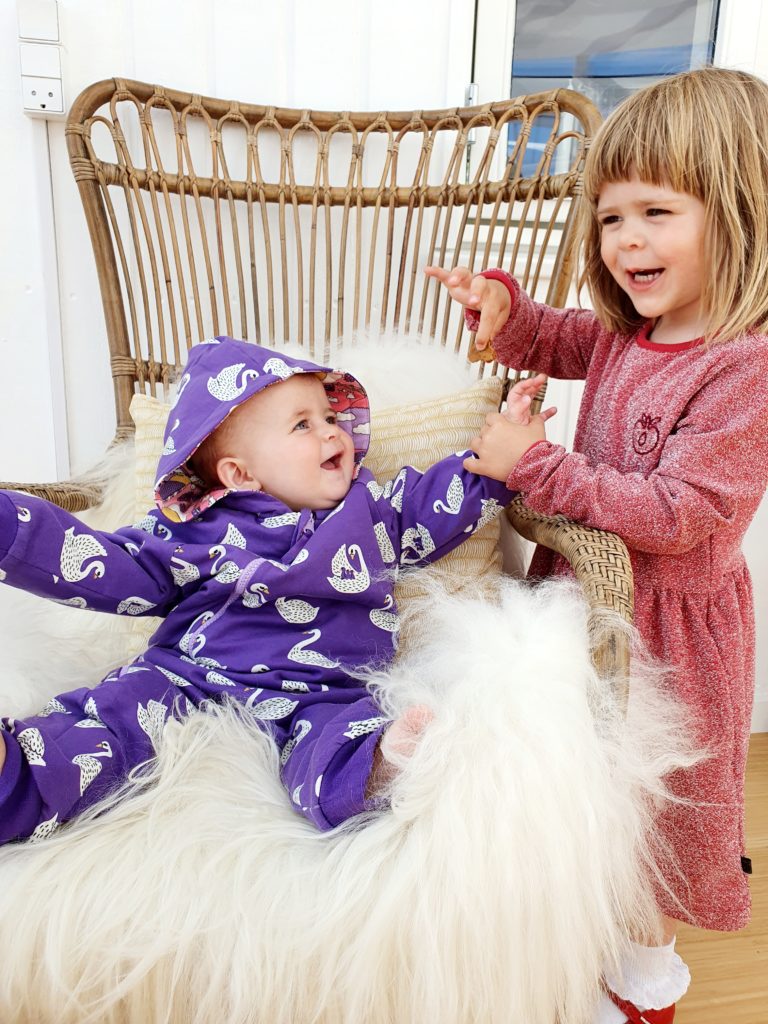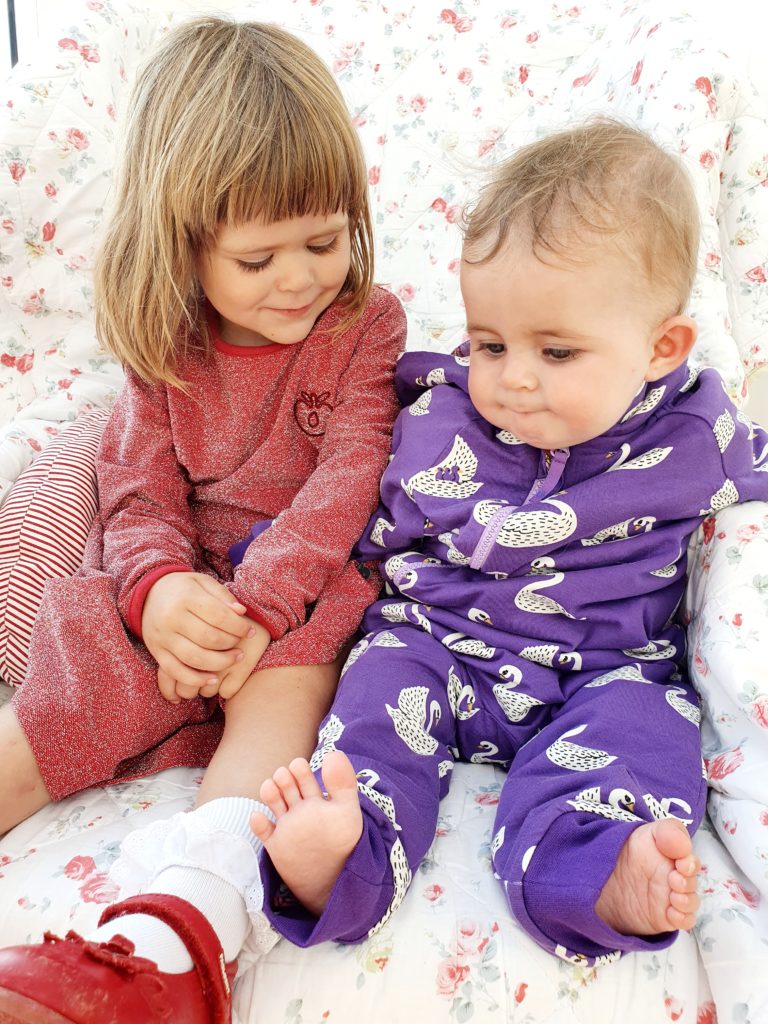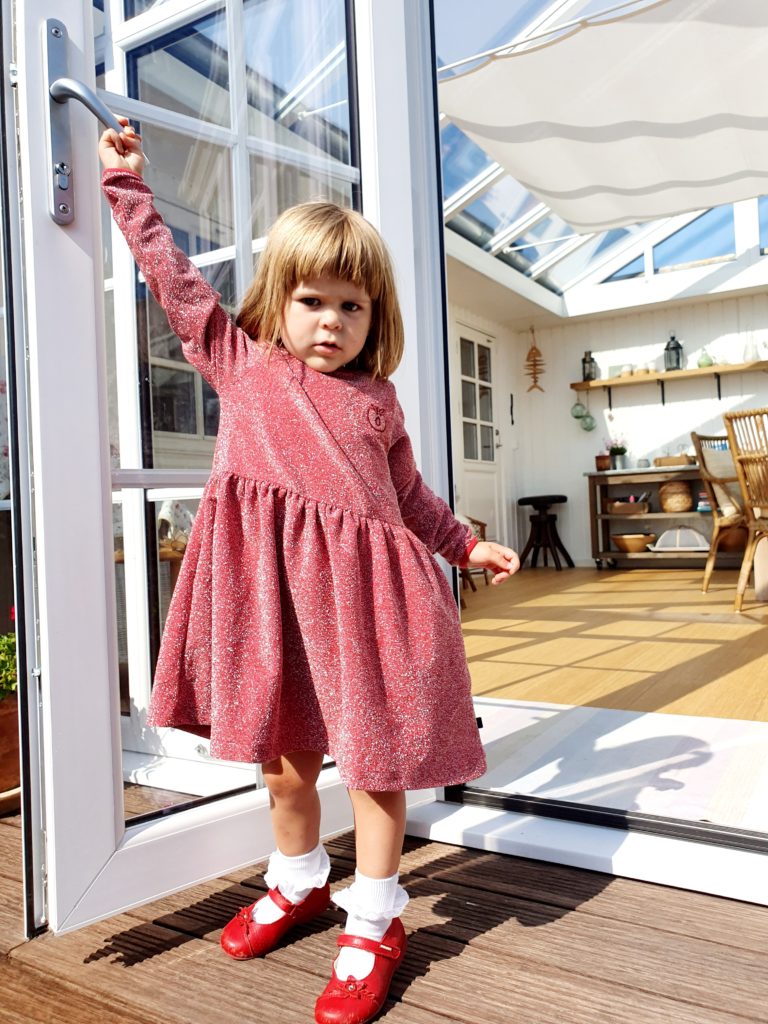 I really think that Småfolk adds the extra smile to your children's lips…they make your kids feel comfortable so they are ready for the playground.
Below you see the penguin body, also from the new Småfolk winter collection…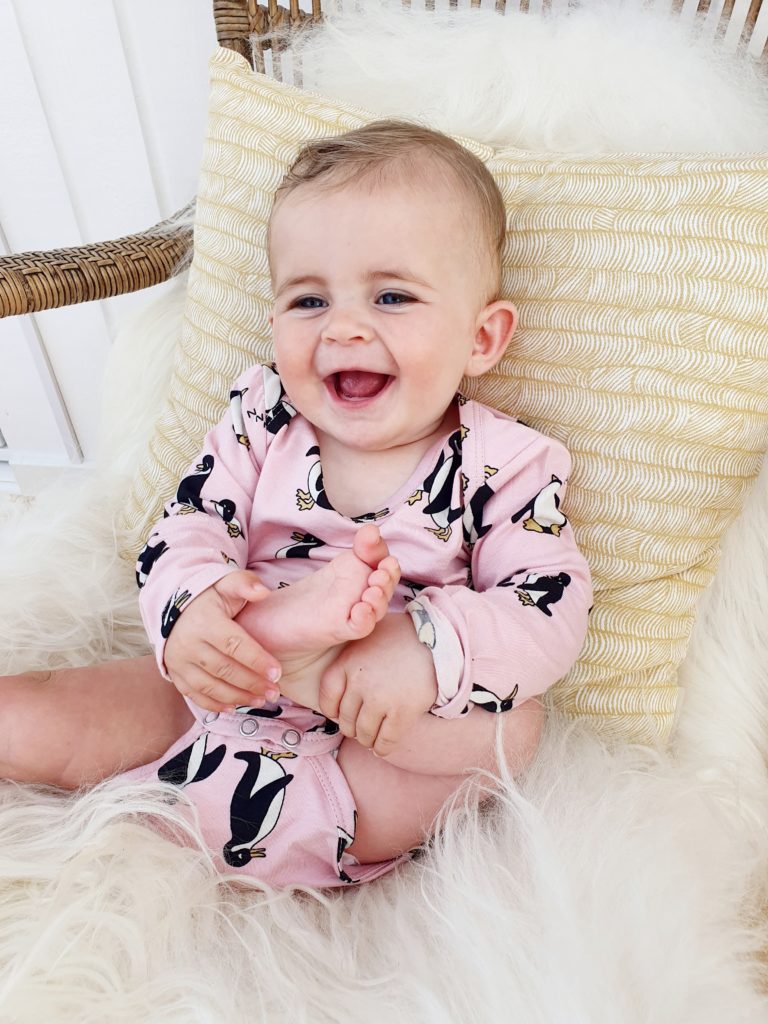 It is an amazing collection and really difficult to choose from.