SARD kopenhagen – a beauty brand to know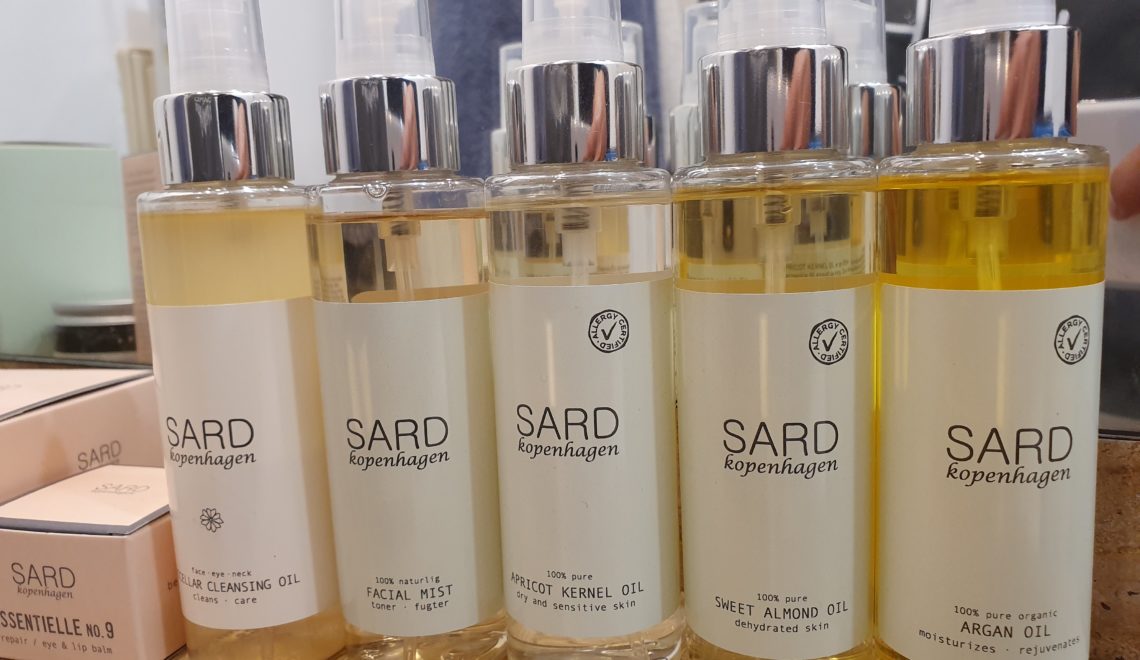 I recently tested a fabulous Danish face and body-care brand: SARD Kopenhagen founded by Charlotte Kasandra. Their 100% natural face-cream and oils plus natural approach to beauty is definitely worth knowing, so I went to Copenhagen Denmark and met with Charlotte to get to know more about their brand.
First I tried their new online skin-test: I sent them a couple of pictures of my face – and based on that Charlotte wrote a complete analyse of my skin and its needs. It was remarquable.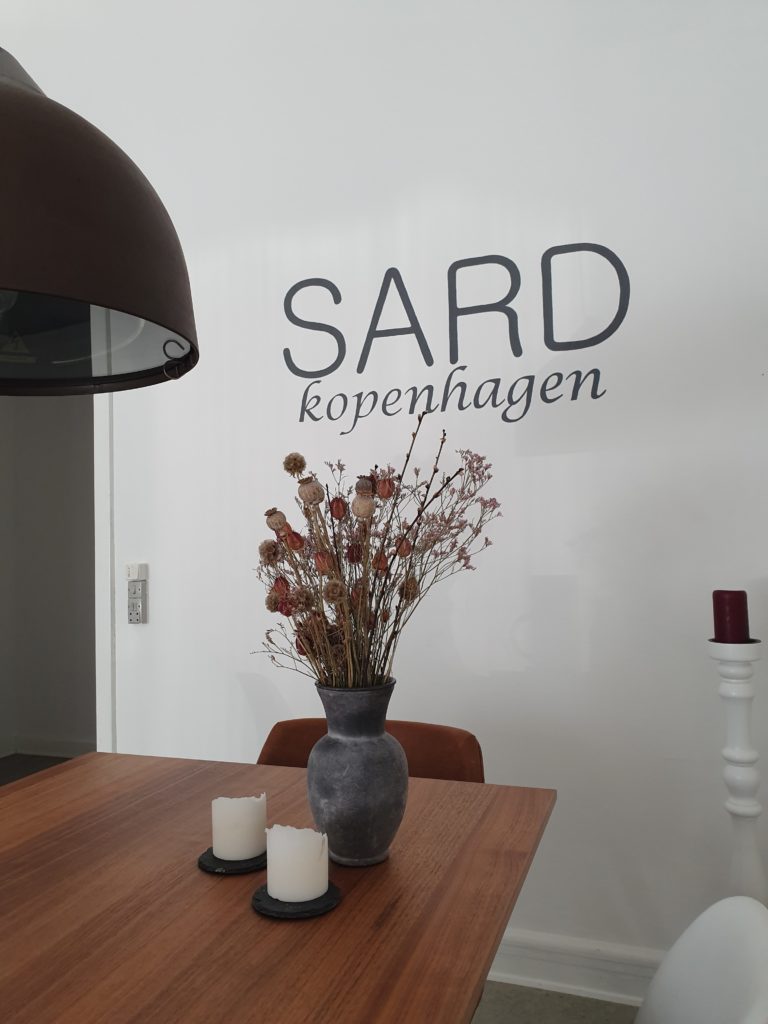 I was surprised how much knowledge she had about skin in general and how many things she could say about my sensitive skin. It was a real good guidance..
Based on what she told me I could create my new beauty routine with some of the SARD kopenhagen products that could suit my skin.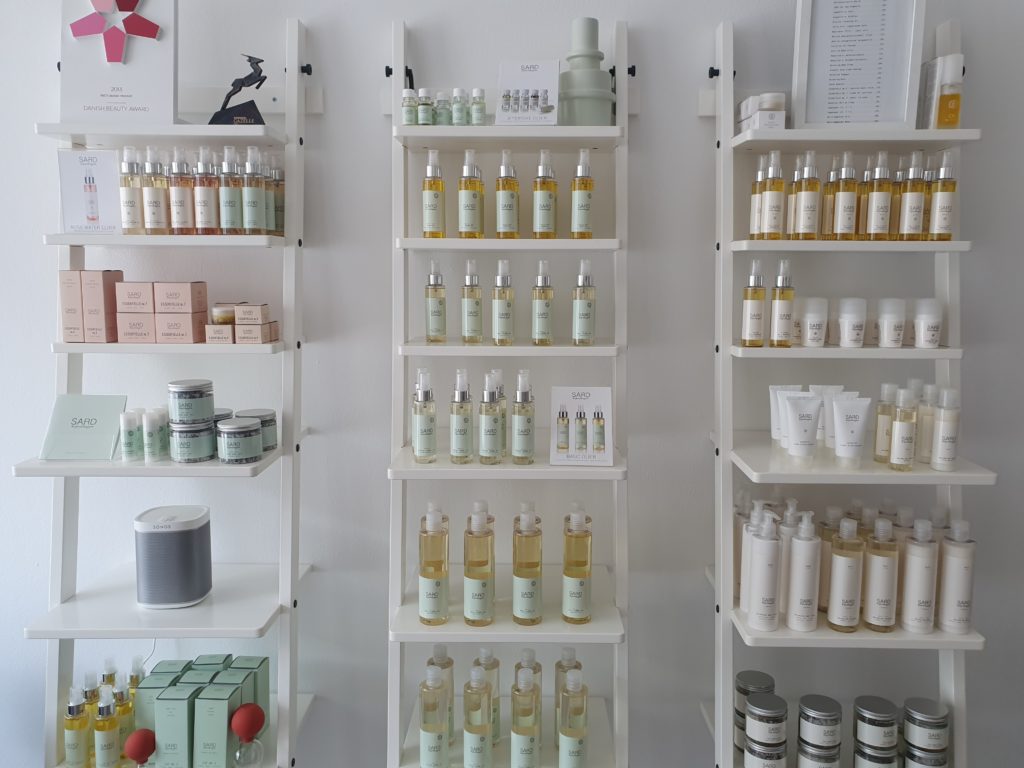 I like that SARD kopenhagen has develloped different ranges (such as the green range, the white basic range, the detox range etc) which makes it easy for the user to find the products that suits ones need. The green label products are 100% natural, based on based on vegetable oils.
The white label products are equally 100% natural, they have merely been added essential oils to enhance the effect of the product.
The essential range are products which are made to give you visible results.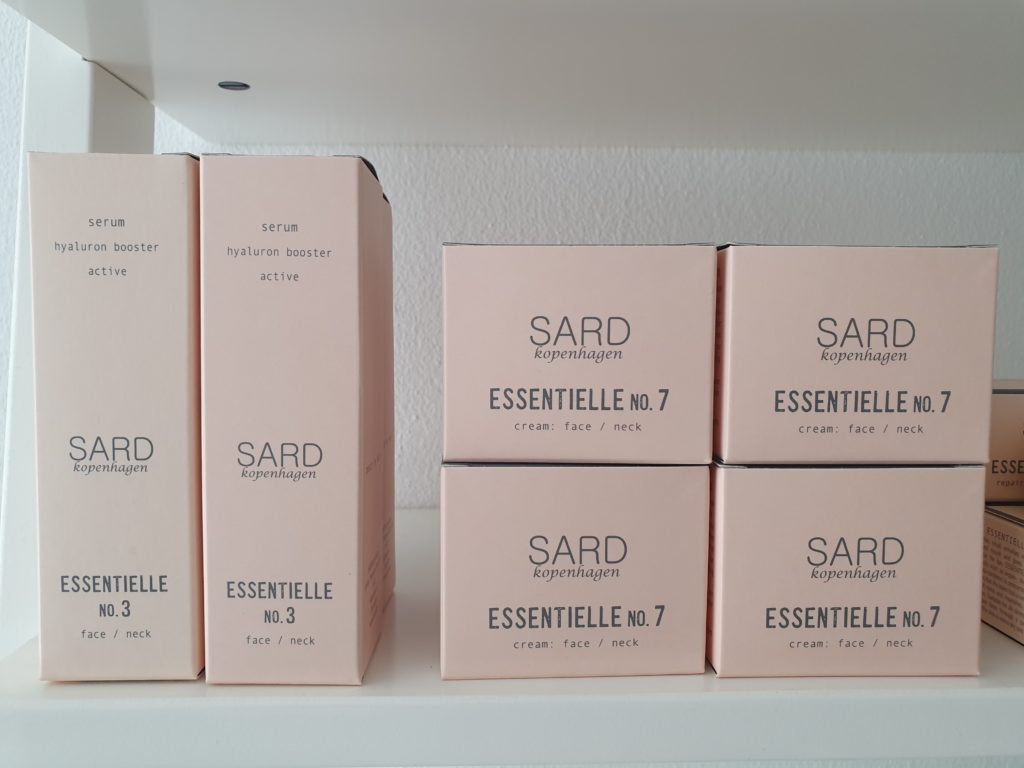 I personally love the green and white product range!!
My beauty routine…
I start washing my face with the micellar cleansing oil...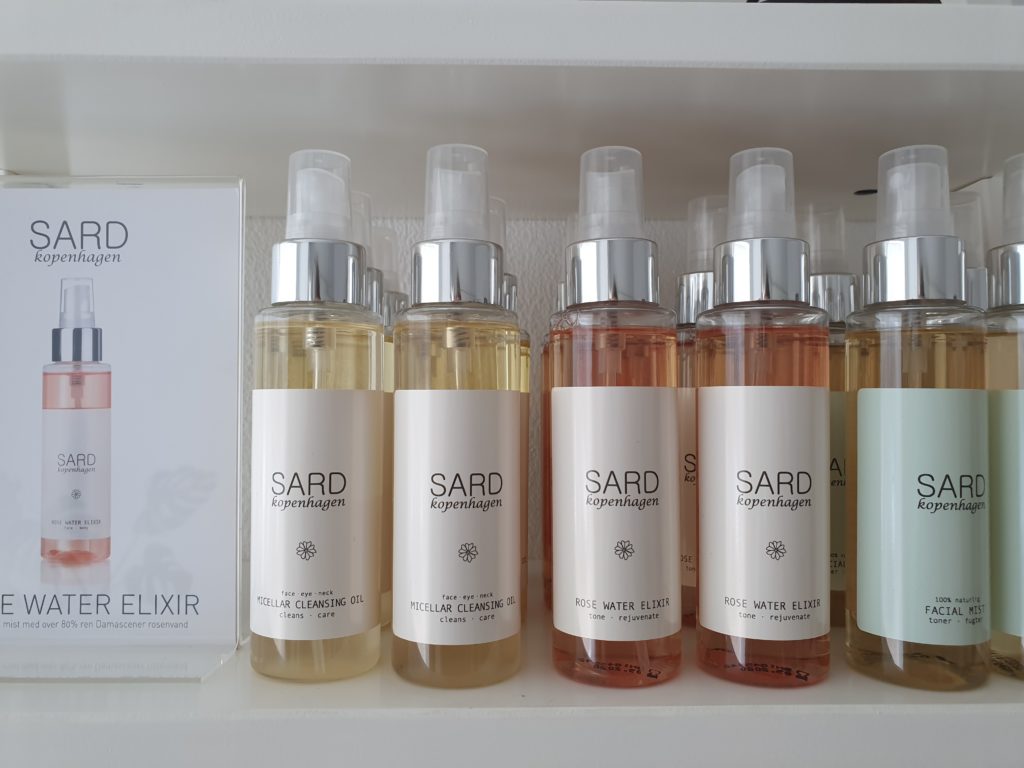 It cleanses and treats the skin in depth. It is the perfect makeup remover…and thanks to the Chamomile flower water it has a soothing effect on the skin. It also contains rosengeranium which is a natural ingredient but also very active. Some might find it too active for their skin. Wash off after use.
Then I spray a little facial mist based on plants on my face…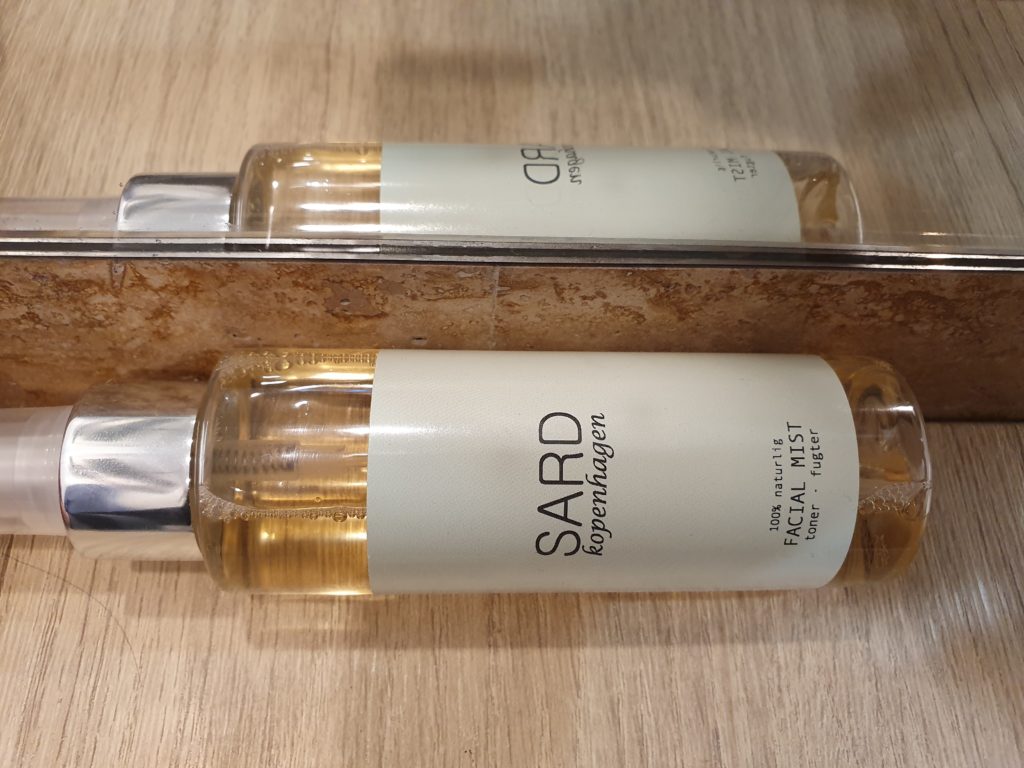 It works a bit like a toner. It adds moisture to the skin and gives you an uplifting and fresh feeling on your face. Also that contains the active ingredient rosengeranium.
After that I apply the hyaluron booster serum (that was awarded at Danish beauty award 2018)…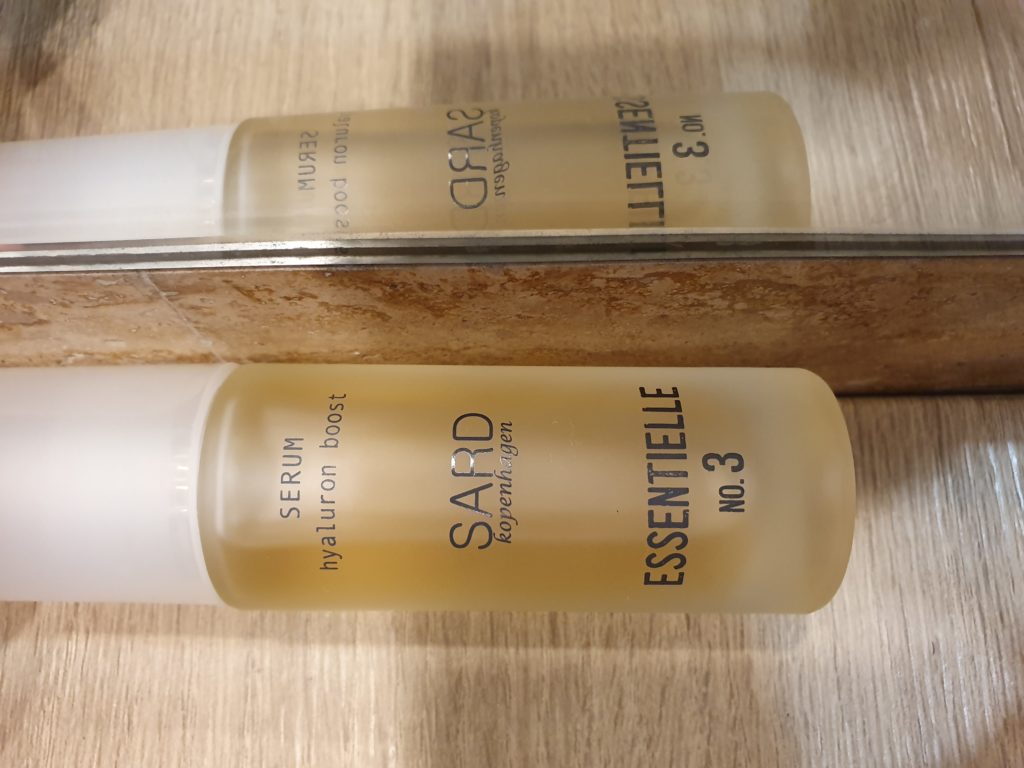 It contains a high concentrated, plant based, hyaluronic acid (the same natural ingredient as the skin already contains). It fills out the skin like a natural botox and helps reduce small wrinkles and fine lines. The hyaluronic acid and collagen are essential for maintaining the firmness and structure in the skin.
The collagen adds firmness to the skin, while hyaluronic acid moisturizes and nourishes the collagen. You add it before the daycream.
Next step is to add the essential day cream no 7.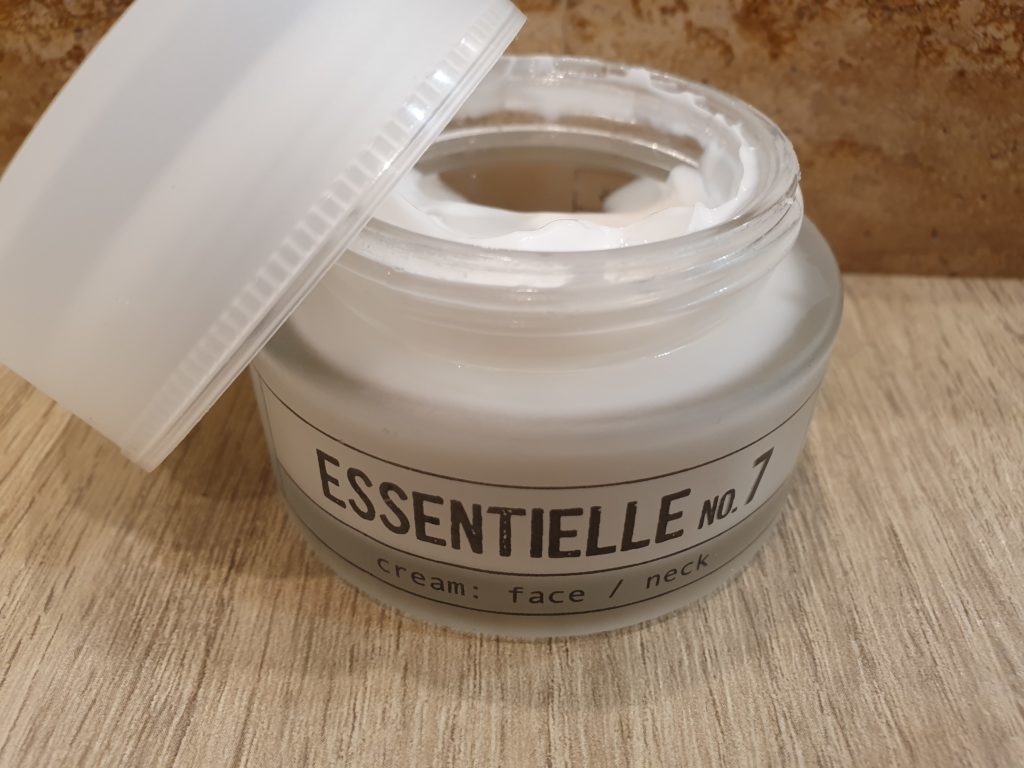 It is a combination of argan oil, shea oil, as well as hyaluron and lactic acid. The oils strengthen the natural cell division and act tightening and nourishing.
I warm it in my hands (and during winter when the skin is extra dry and needs more moisture I will spray a little of the 100% pure sweet almond oil into my handbalms as well) and add it to my face.
The cream is perfect for my super sensitive skin and red cheeks.
Around the eyes and mouth I apply the balm.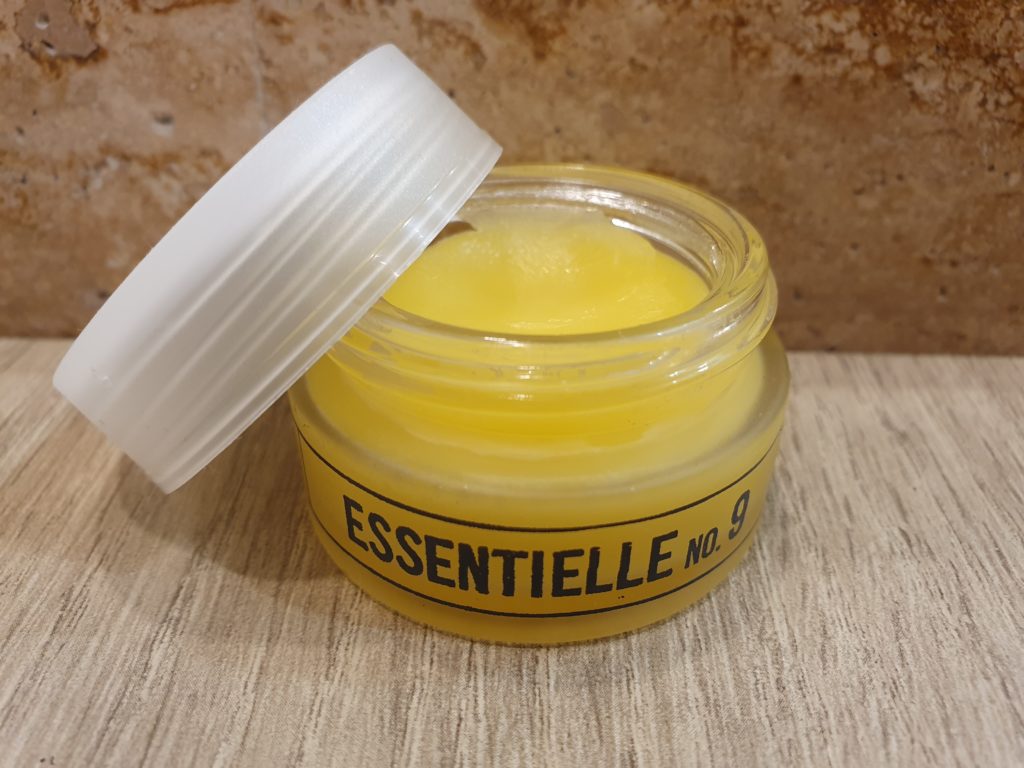 It feels super soft and leaves a little shine that goes away once the oil has been absorbed by the skin. It smooths out small wrinkles and lines around the eyes and provides natural fullness to the lips. it is great.
I am absolutely crazy about SARD kopenhagen's concept: their natural approach, their pure oils, face cream and lip-balm etc.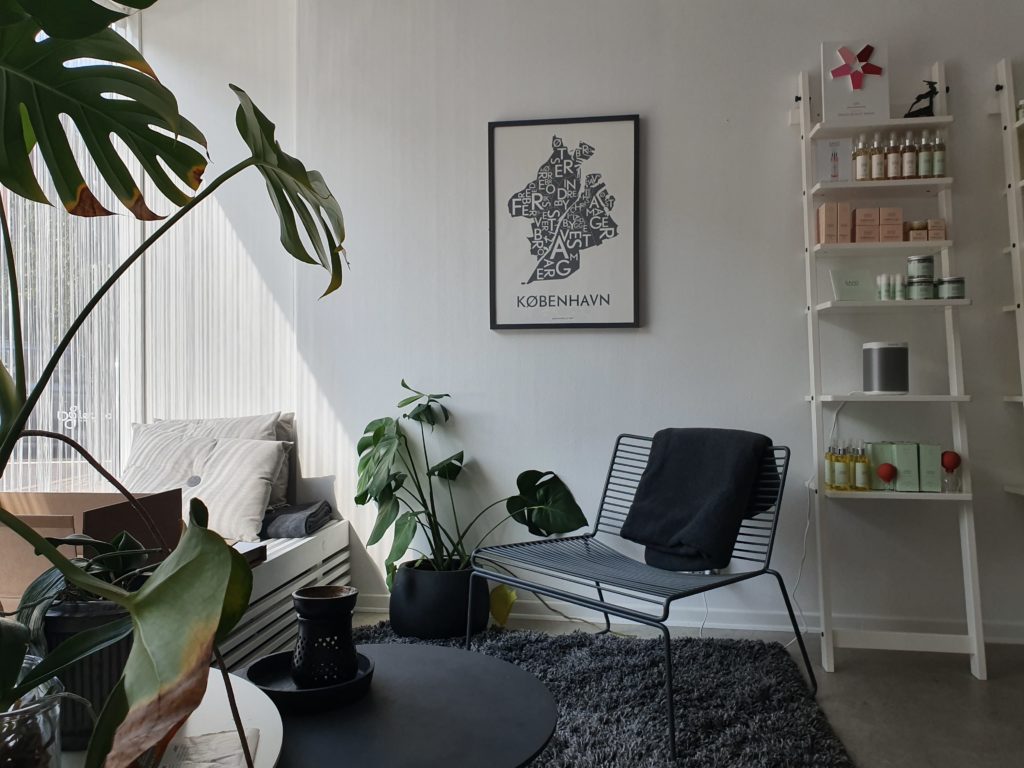 The oils go deeper into the skin that a cream can because of their small molicules and therefore work in the deeper layers of the skin. That's why SARD Kopenhagen works alot with pure oils.
The 100% pure argan oil is great for sun damages. It has a naturally high content of essential fatty acids which is important for the cell structure, so it repairs the skin.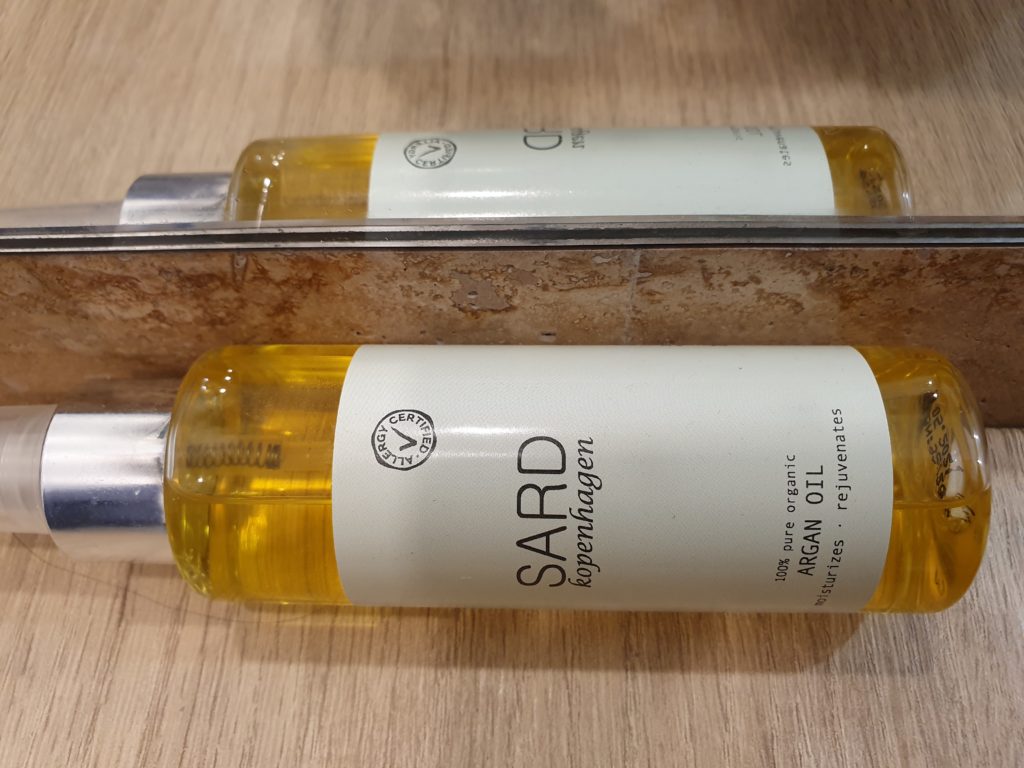 The sweet Almond oil is a perfect for dehydrated skin. It has a high content of the amino acid arginine which is a sugar. the sugars add, bind and retain the moisture in the skin.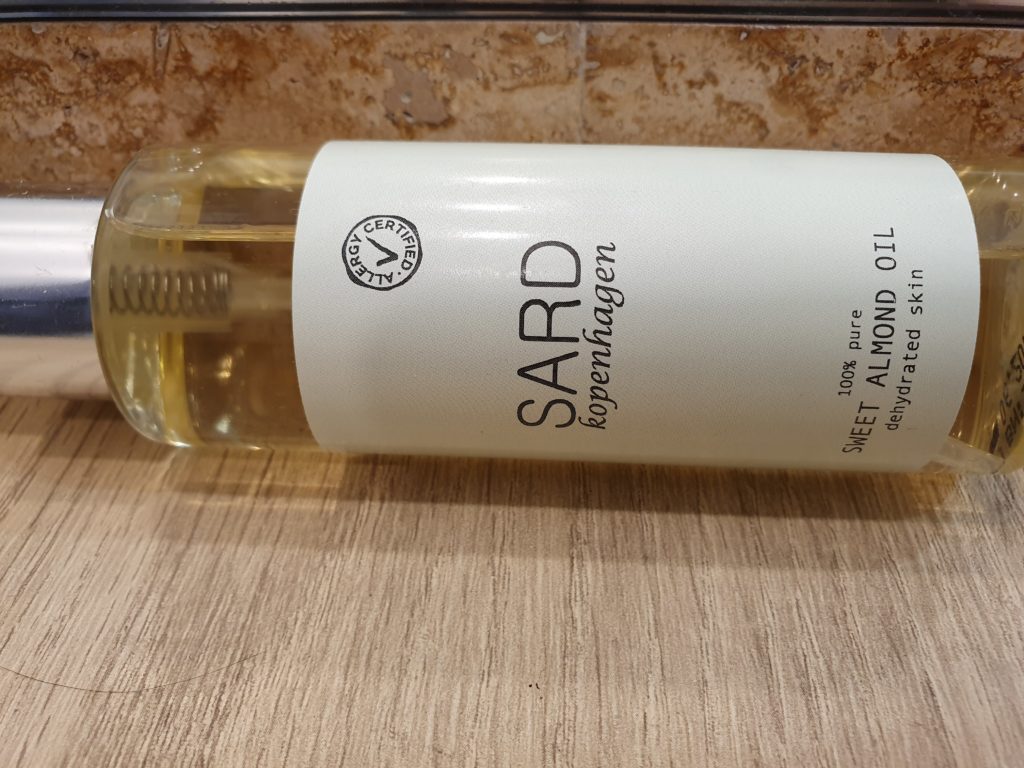 And the abricot oil is good for dry and sensitive skin. It contains A and E vitamins which increases the skin's elasticity and prevents stretch marks…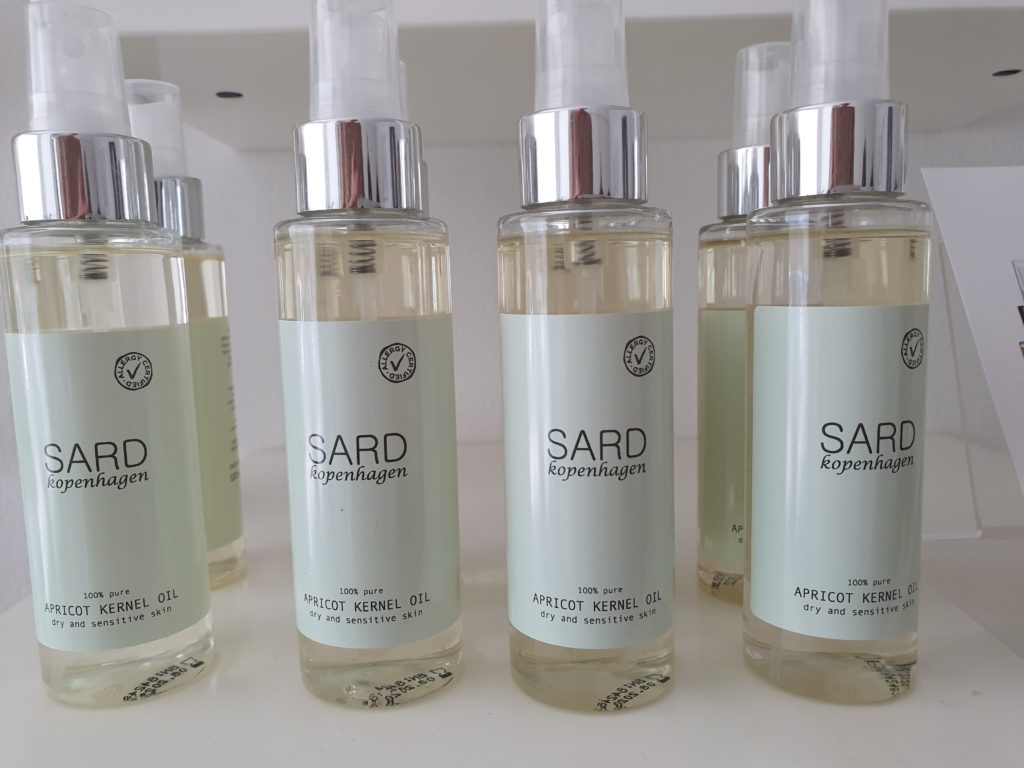 These oils can also be used during pregnancy without having to worry about anything…which is great because it is not easy to find face and body products that can be used in the 3 trimestres…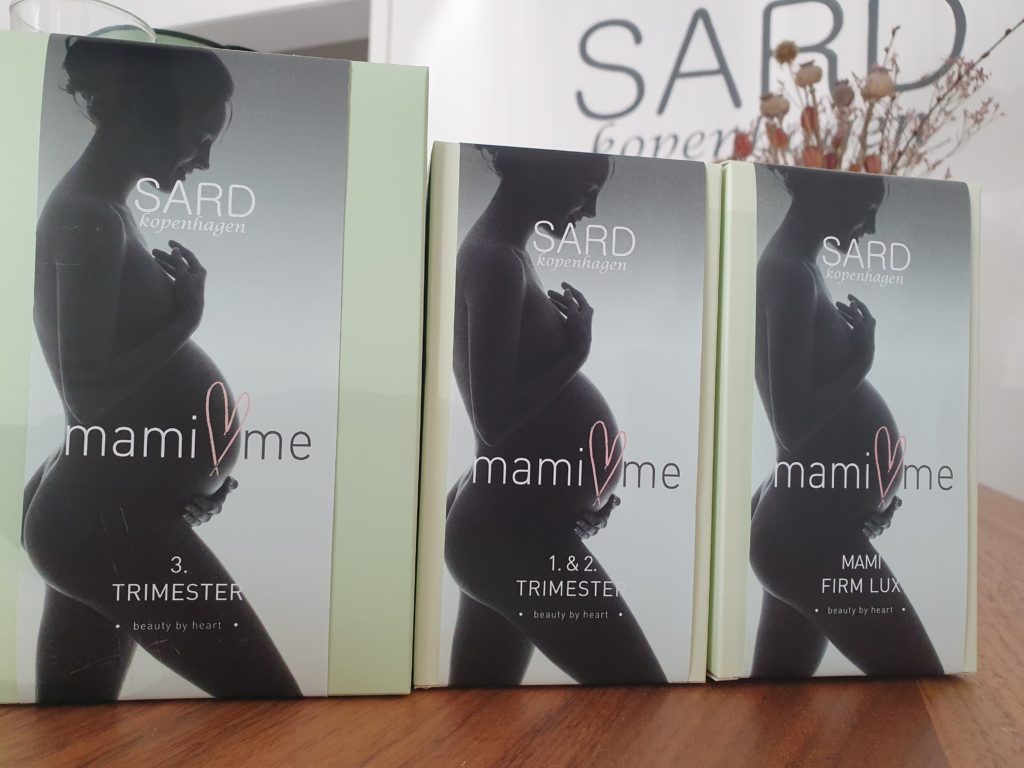 Once a week I use their face and body scrub. It is based on almond oil, dried mint and magnesium salt. It is full of nutritious minerals and ensures a soft and well-nourished skin. I love it…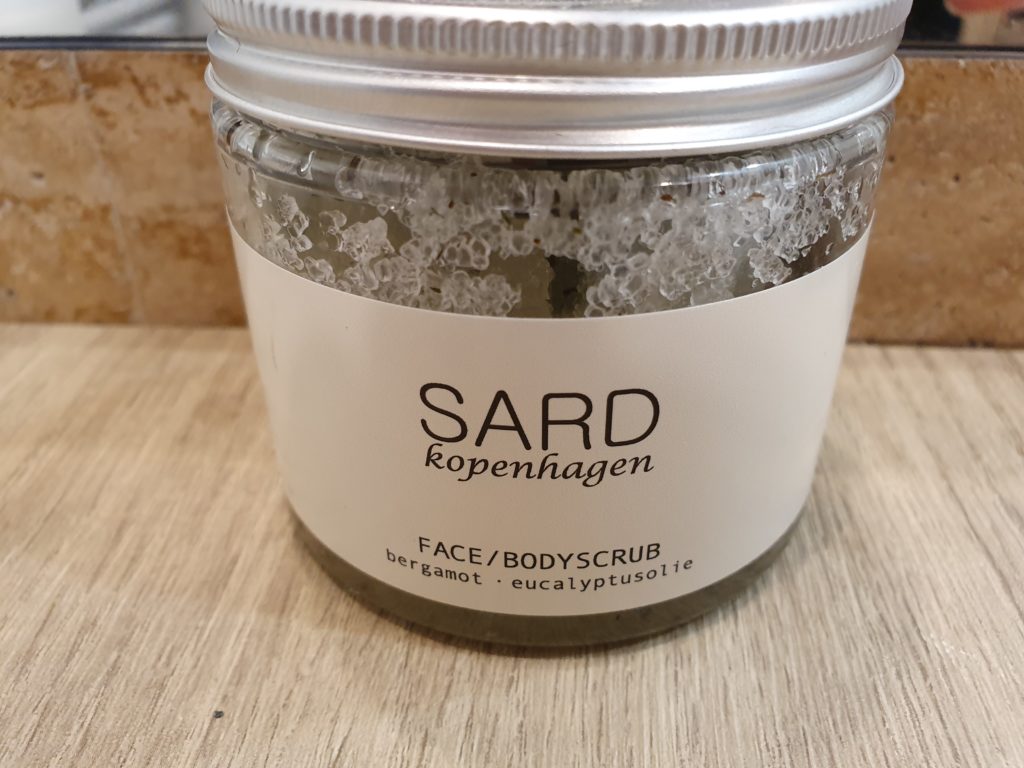 This brand is a absolutely a must-know beauty brand!
Here is my final look after having added it all…naturally shiny and feeling good…no makeup, no photo editing, just me before going to bed. Thanks SARD Kopenhagen for all the great advice.