New Vølve beauty products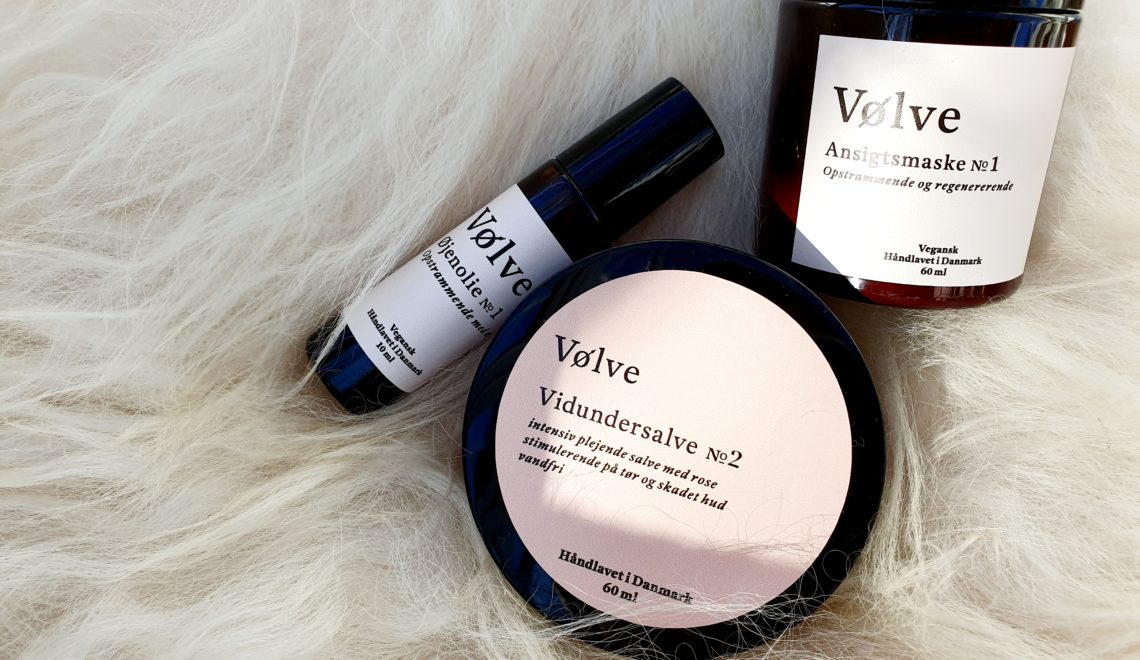 Do you know Vølve's simple and natural beauty universe? I have tested several of their products and love them among other things because …
The Vølve products are completely free of harmful preservatives, artificial fragrances and other chemicals. They are therefore suitable for everyone, even those with severe allergies as well as for the most delicate baby souls.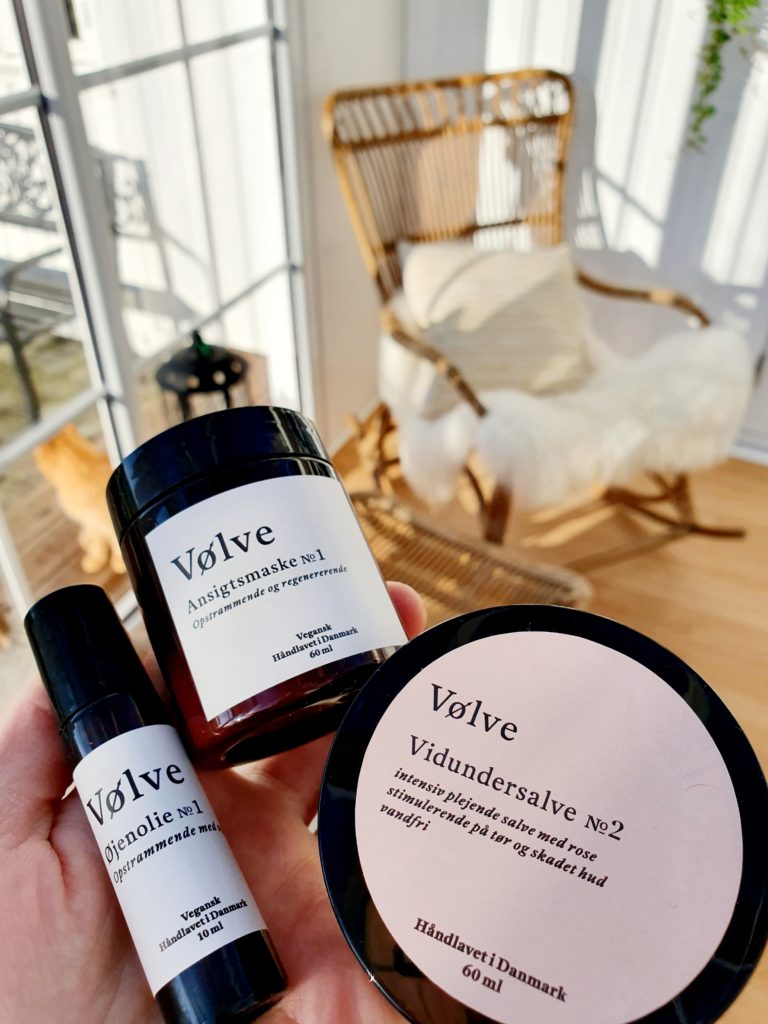 I just tested the new "vidunder" rose baume, the eye oil and mask…and loved them.
The 1st baume was amazing and this 2nd is a pure hit too.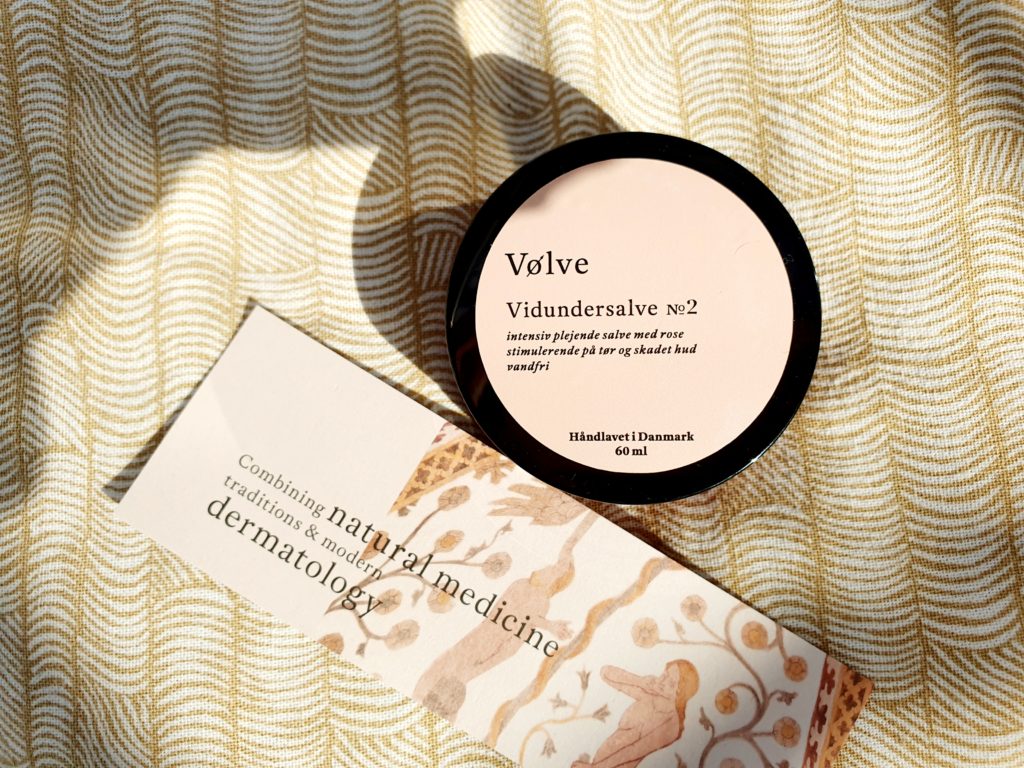 The vidunder baume No.2 with organic rose buds is designed to care for the skin where it is most exposed … for example, the dry winter cheeks, dry hands or cracked lips.
The rose has a natural antiseptic effect and accelerates the healing of the skin. It strengthens and lifts the skin, thereby counteracting loss of firmness as well as wrinkles.
This baume also fights impurities.
And then I absolutely love how wonderful it smells of roses.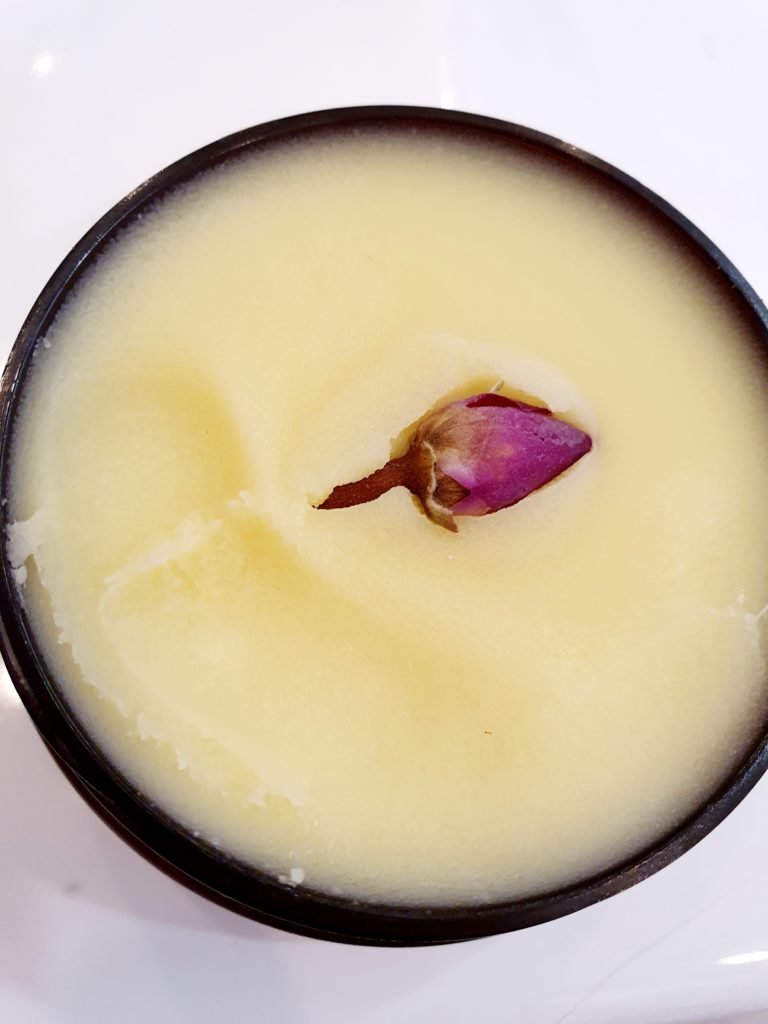 The rose has, in general, been long known for its healing effects. Here are 5 of them.
1) Antidepressant effect:
Rose oil increases self-esteem and provides confidence and mental strength. It is a means to fight depression and relieve anxiety symptoms. Rose oil is widely used in aromatherapy as it contributes to positive thoughts, relaxes and gives a sense of joy, happiness and hope.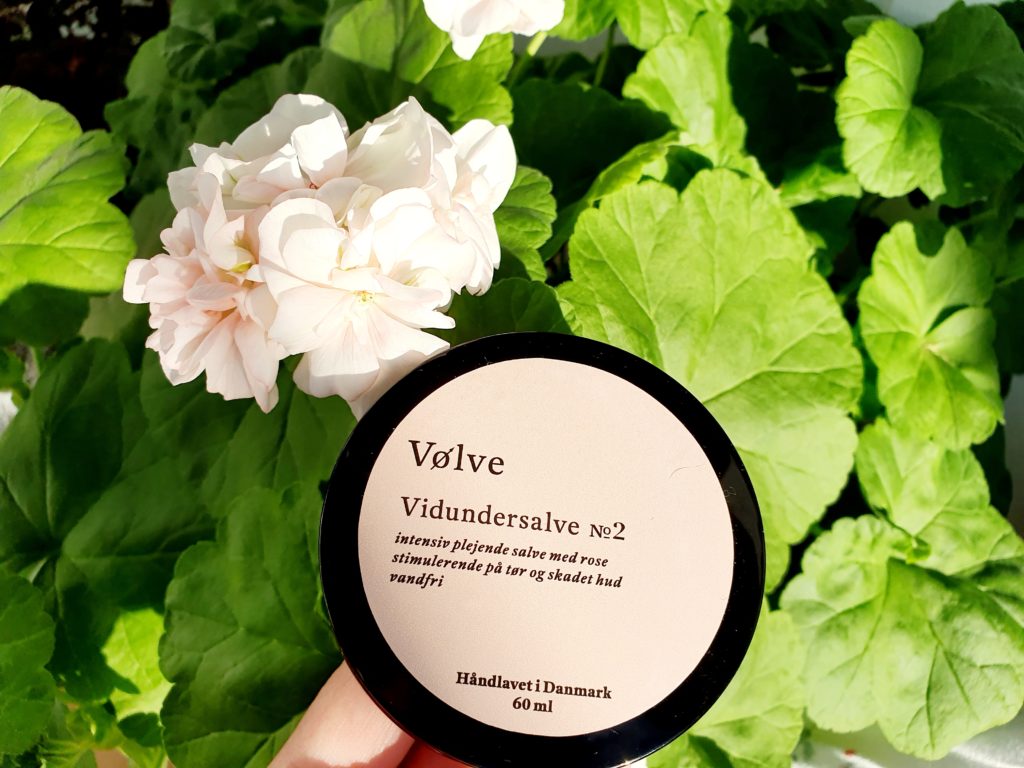 2) Anti-inflammatory and antipyretic effects:
Rose oil has been found to be beneficial in cases of inflammation, indigestion and dehydration. Therefore, rose oil has often been used as a treatment against, for example, inflammatory conditions, arthritis and fever.
3) Antiseptic effect:
Crushed rose petals and rose oil have been used as an effective treatment for wounds, as the rose has a natural antiseptic effect and accelerates healing of the skin.
4) Astringent effect ..
Rose oil has long been used in skin care, among other things. for its astringent properties. Rose oil strengthens and lifts the skin, and heals on broken blood vessels. Rose oil counteracts loss of firmness of muscles in eg. abdominal region and combats the aging of hair, wrinkles. Rose oil fights skin impurities and tightens.
5) Stimulating effect:
The scent of the rose increases your libido and evokes romantic feelings and has beneficial effect on the sex life. Rose is known to counteract sexual dysfunction, impotence, and lack of sexual desire.
Vølve has therefore made this special rose baume edition on the extract of organic rose buds. It is smooth and easy to add, and it smells of rose. I absolutely love it … especially because I have very dehydrated skin on my face and it works super against red cheeks.
The new cucumber oil is also a hit.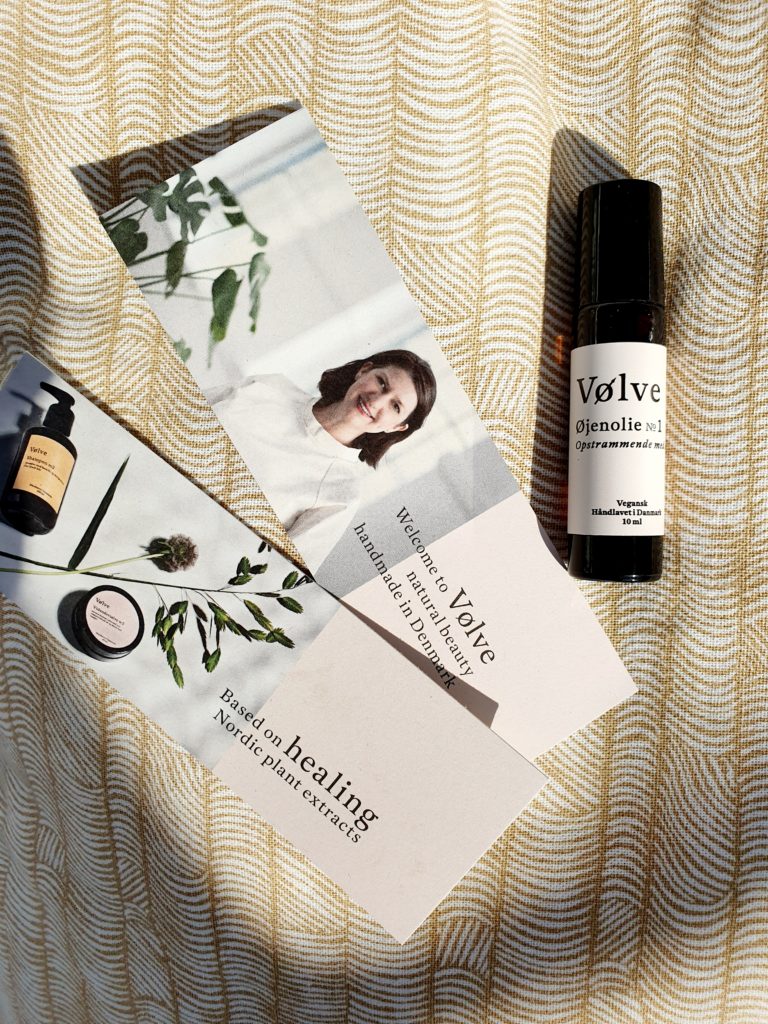 It is easy to roll on under the eyes. It is fantastic and seems fresh while it makes the skin firm. So now I can say goodbye to the old method of cucumber slices on the eyes.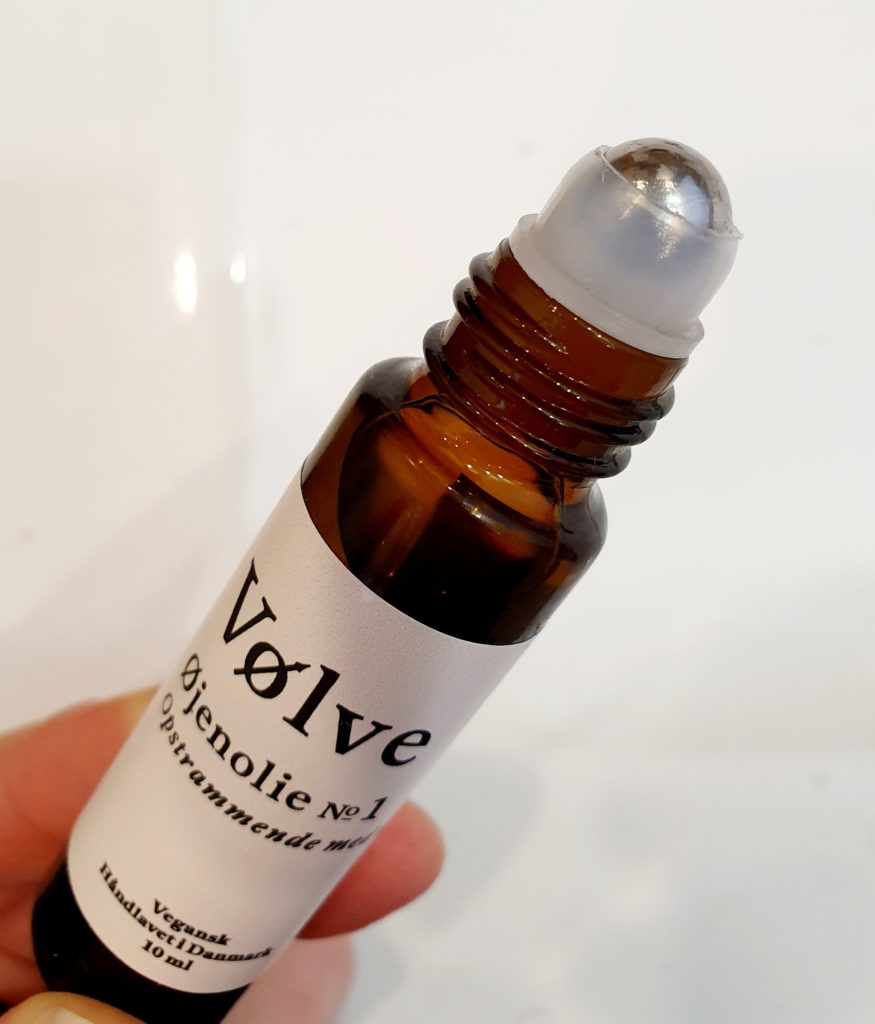 Last but not least, I tested the new face mask from vølve…It's excellent.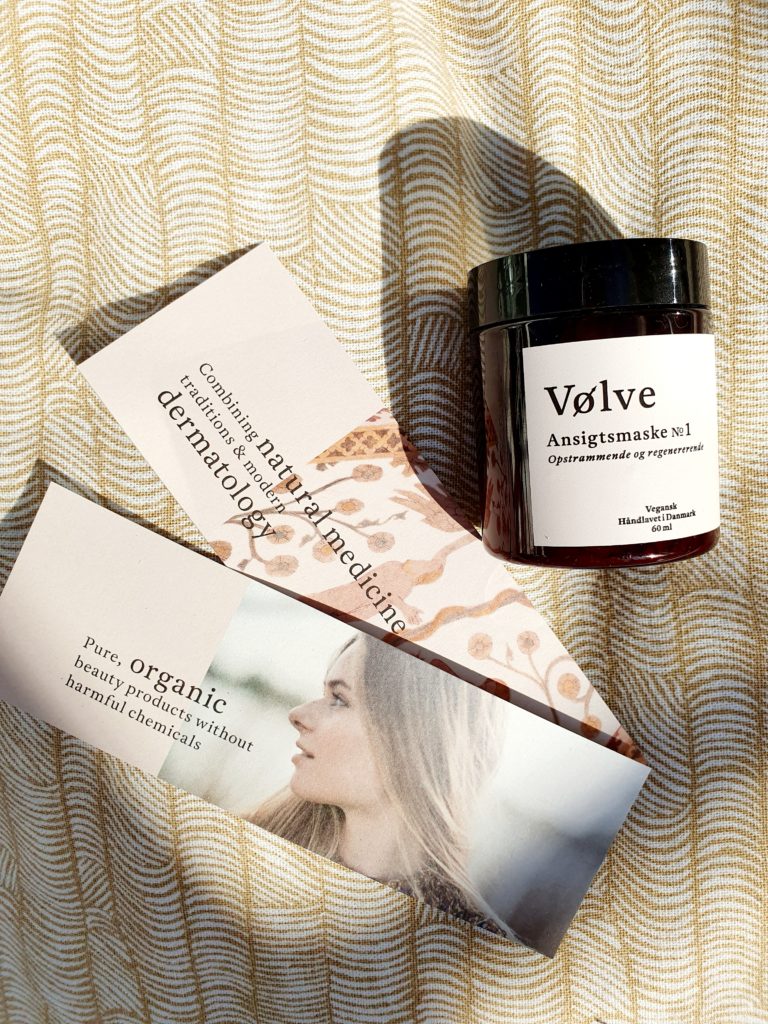 You mix it up with water and apply it on the skin … then leave it until it is almost dry. It acts firm and regenerative.