Tested award winning Danish night-cream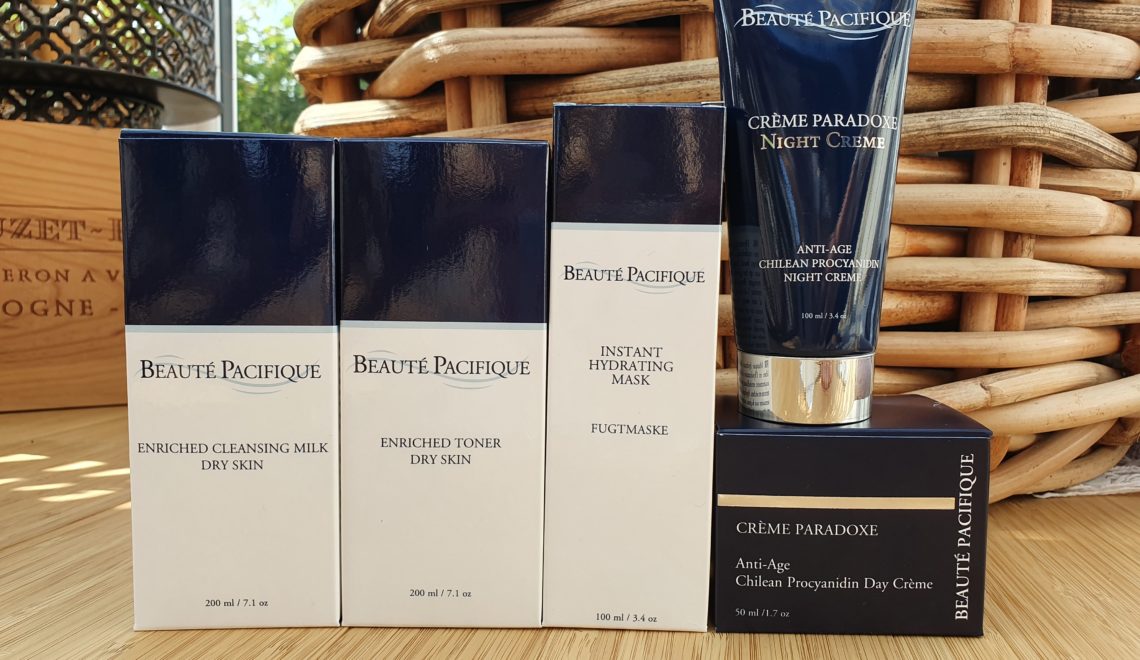 I just tested the Danish "Beauté Pacifique" face care products and here is what I think…
Since the beginning of 1997, the Danish skincare range, Beauté Pacifique, has grown into an internationally recognised brand which beauty experts and super models swear to.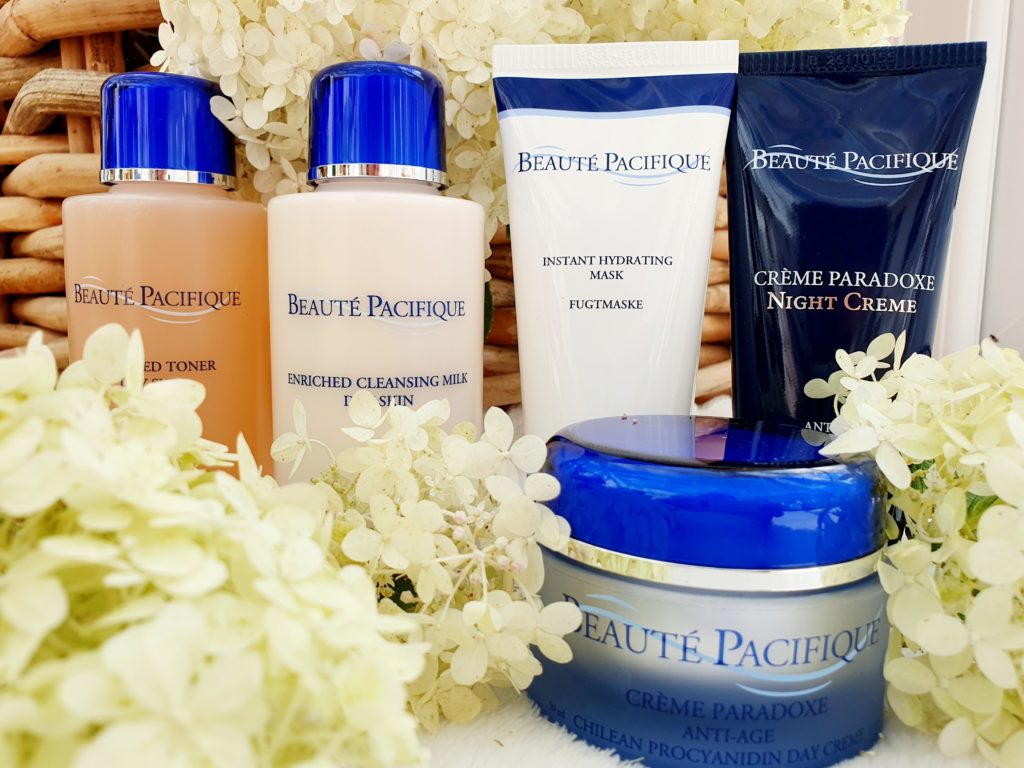 Effect and documentation are the two indispensable principles in the whole idea behind the skincare products in Beauté Pacifique.
When the first cream with vitamin A, Crème Métamorphique, from Beauté Pacifique became available on the market in 1997, it was the only skincare product in the world able to document the ability to significantly rejuvenate skin.
The skin care products are made to fulfill near-medical claims and the claimed benefits can be demonstrated objectively at the sales outlets by ultrasound-scanning "before and after"
I tested their cleaning milk, toner, day and night-cream plus their hydrating mask…
I start with the Enriched Cleansing Milk for dry skin…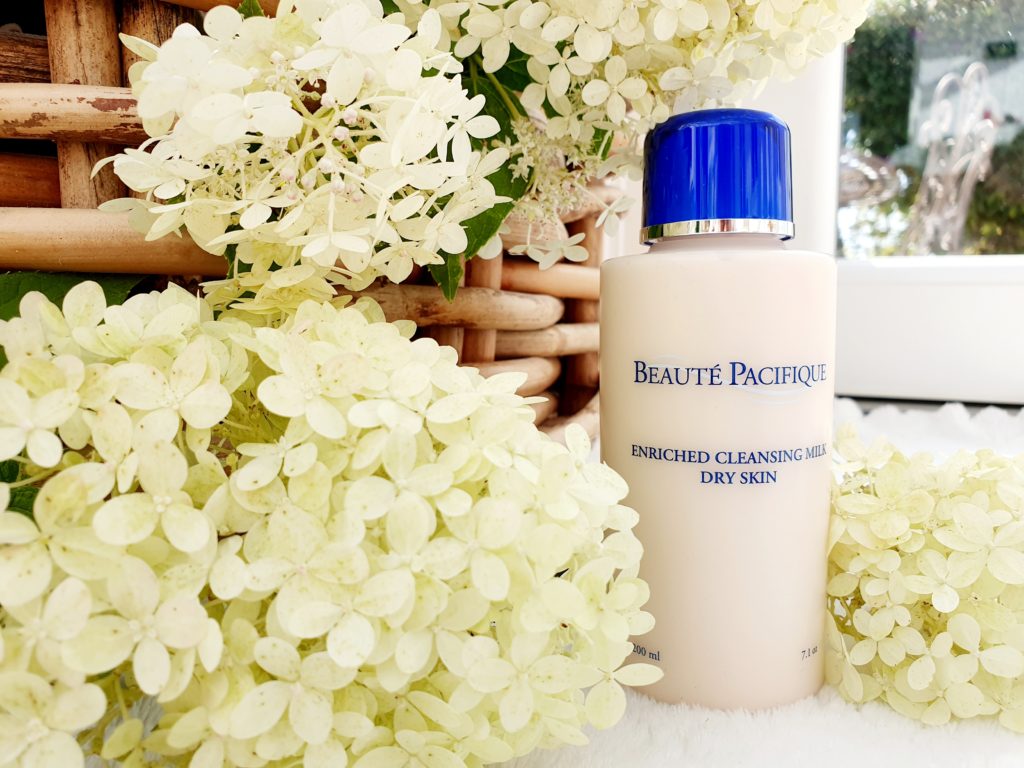 It gently cleanses the face, removes makeup and loosens dead skin cells so the skin becomes all soft, subtle and radiating. It is perfectly adapted to sensitive and dry skin like mine. This first step is important to prepare the skin for the following treatment products. I use a cotton pad moistened with lukewarm water to rinse it off. A smooth product that smells and feels good on the skin.
Afterwards I apply a small amount of the beautė Pacifique alcohol free toner..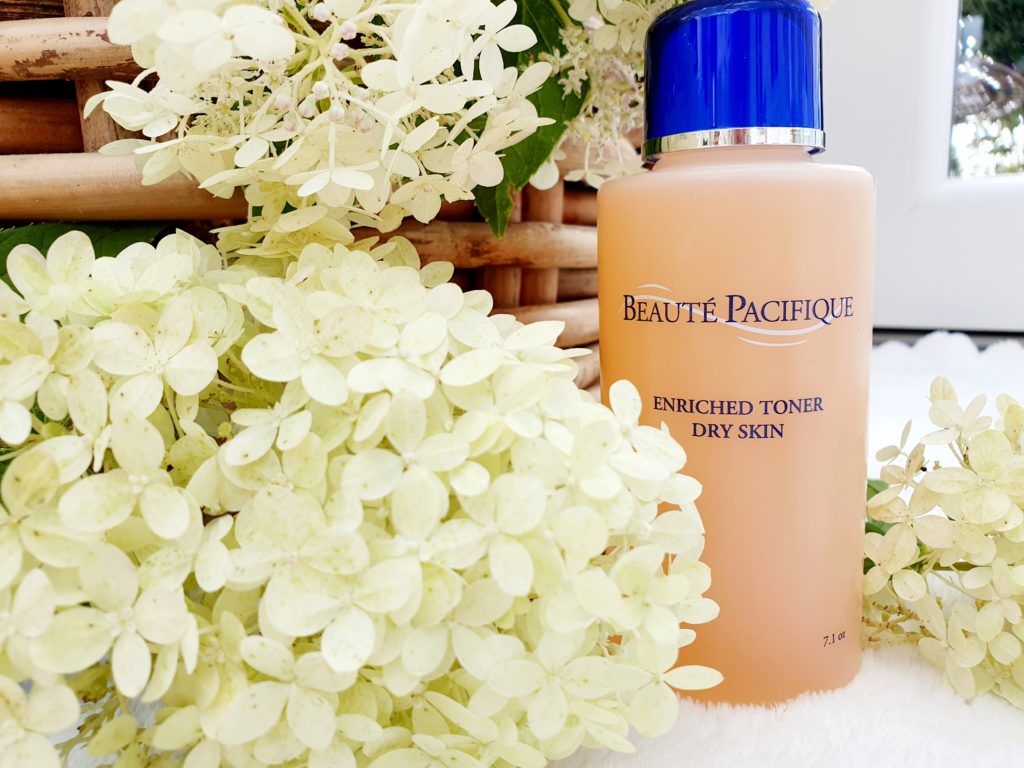 It is perfect for dry and sensitive skin. I apply it on a cotton pad to remove the surplus cleanser and add moisture to the skin. It helps prepare the skin for the treatment cream and leaves it feeling softer, smoother and hydrated. I like its soft and creamy texture.
Then it's time to add the paradox day cream..
This is an effective anti-age day cream that is supposed to have nearly medical properties.
The cream is based on a high content of the two highly active ingredients Procyanidin and Resveratrol that both should delay the aging process, repair sun damage, fight and prevent causes of blushing and rebuild a healthy and robust skin.
This daycream is also supposed to improve the inner structure of the skin when combined with the Beauté Pacifique Vitamin A night cream..this is because they have been added an optimized amount of Vitamin A esters.
I must admit that I see an effect almost immediately..my skin looks brighter, soft and healthy afterwards.
In the evening I apply the Paradoxe Night Creme.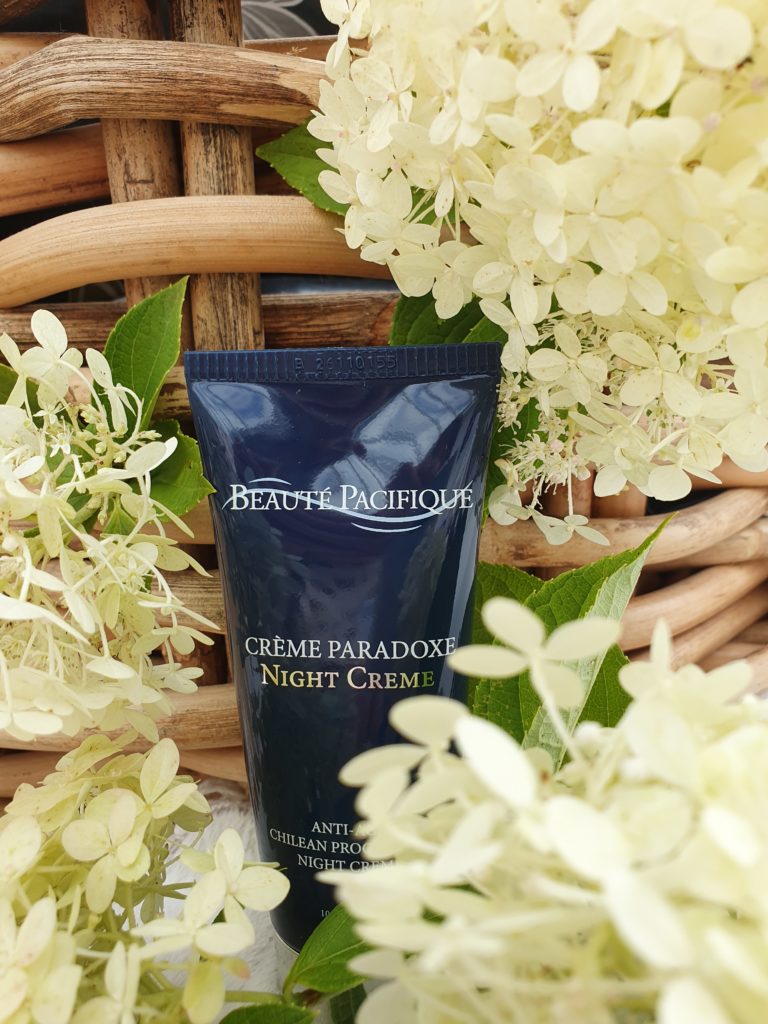 It won the COSTUME beauty award for best night cream in 2018.
This nightcream is supposed to postpone the processes of ageing, thanks to a number of active ingredients such as Chilean Grape Extract. It possesses an exceptionally high content of natural Resveratrol and Procyanidin, which should keep the skin young and healthy longer. It also adds moisture to the skin and rebuild and repair it. It is particularly effective against the free radicals and stress in the skin, which can be caused by too much sunlight.
Protective liquorice root extract should help this highly active cream to be used on sensitive skin without undesirable side effects. I'm fan! It leaves the skin soft and fresh.
2 to 3 times a week I apply the Instant Hydrating Mask.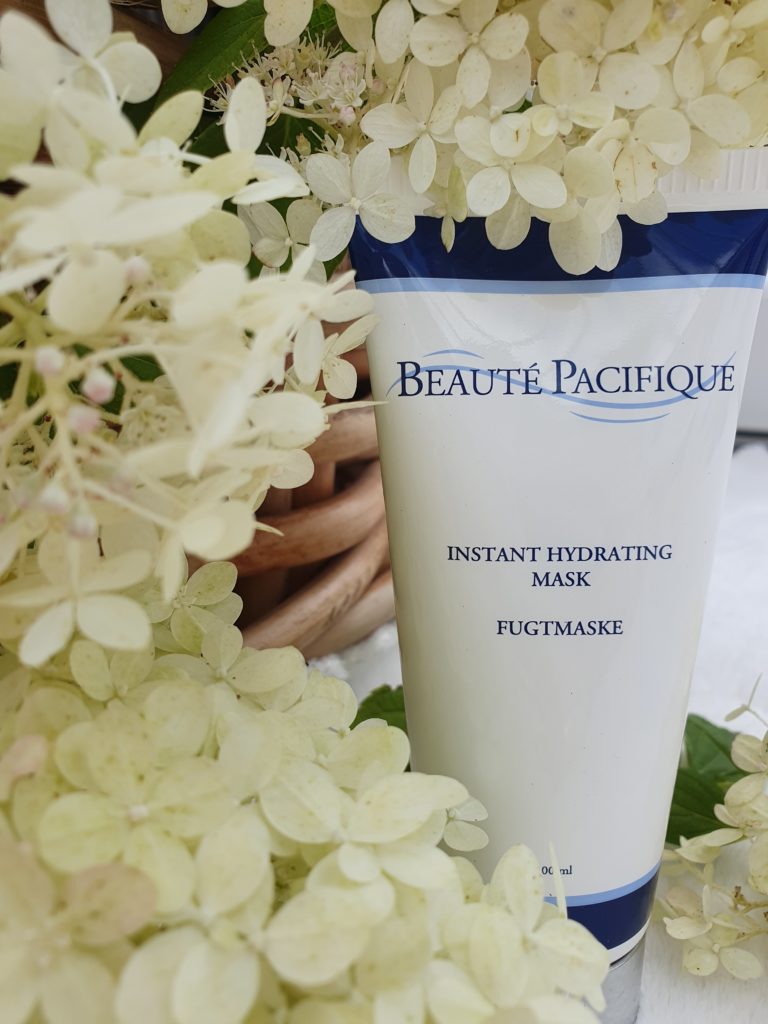 I leave the mask for 5-10 minutes and then rinse it off with water. I then continue with the toner and cream.
The mask helps to recover lost moisture balance. It pampers dull and dry skin and is supposed to minimise fine lines and wrinkle.
If you are in Denmark in September and want to try it yourself and get a skin diagnosis, then I recommend you get tickets for the great beauty event right here.