The new Mariage Frères tea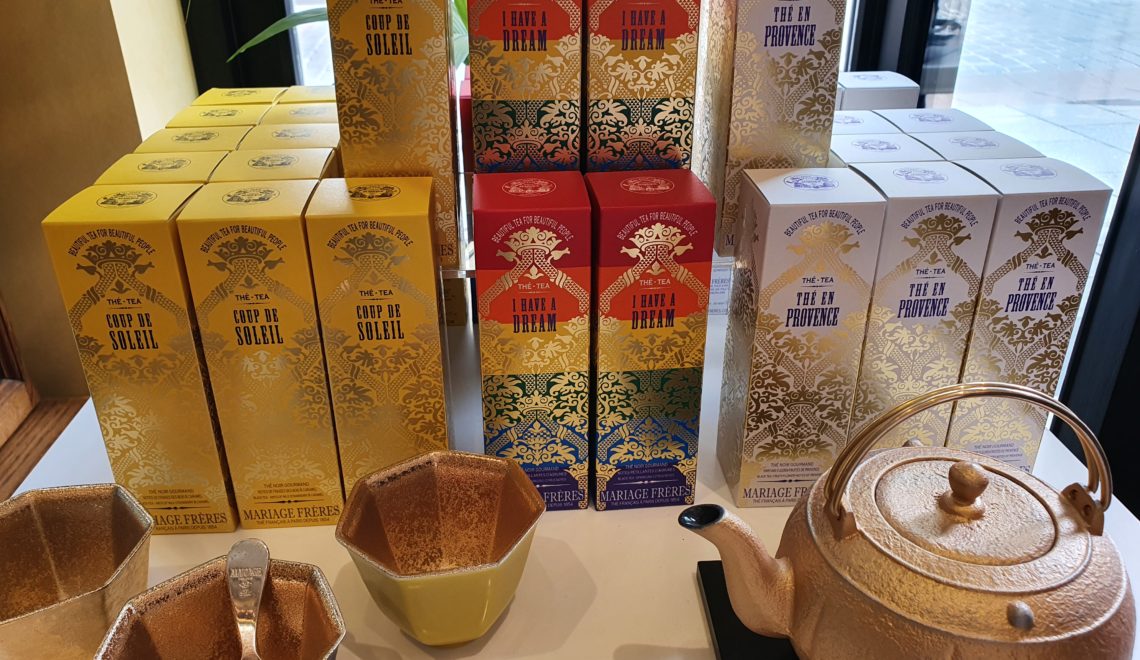 Feel like spoiling yourself when you're in Paris? Then drop by a Mariage Frères store and enjoy a cup of their new tea. It is absolutely delicious. I'll tell you about it here…
At rue Clér in the 7th of Paris you'll find one of the Mariage Frères tea stores.
There you can taste and buy the new black christmas tea "christmas party" which is extremely gourmand with its notes of almonds, fruit and chocolate. The packaging is festive and creative…the perfect December gift.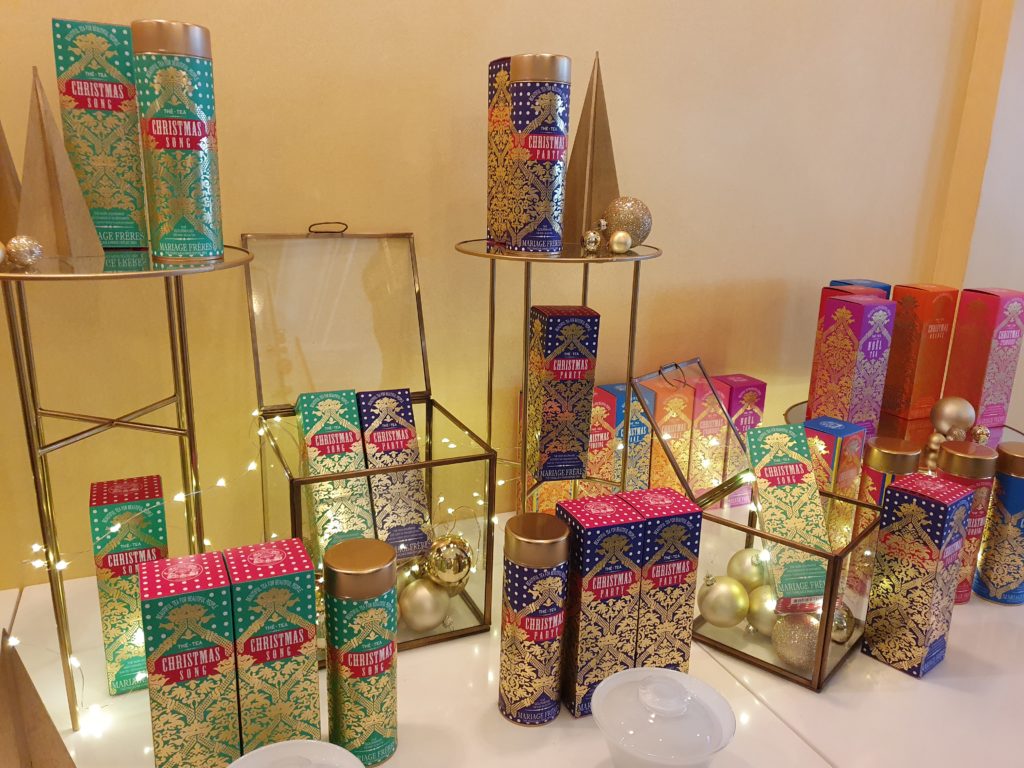 In the same range you'll find the Mariage Frères "christmas song" tea…a black tea with notes of almond and bergamot. It brings you into the christmas mode from the moment you taste it.
I tasted the new "London in Love" tea…a blue tea which I can definetely recommend..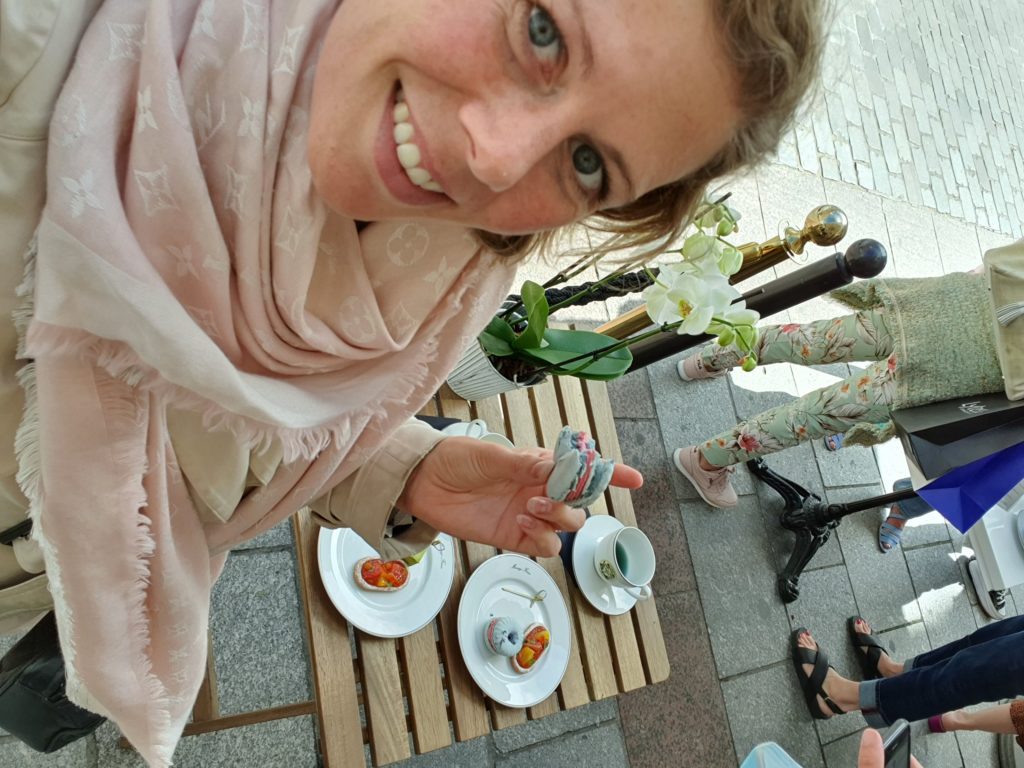 I loved its taste of sweet lavendar and tasty mint. A perfect combination that reminded me of a beautiful english garden.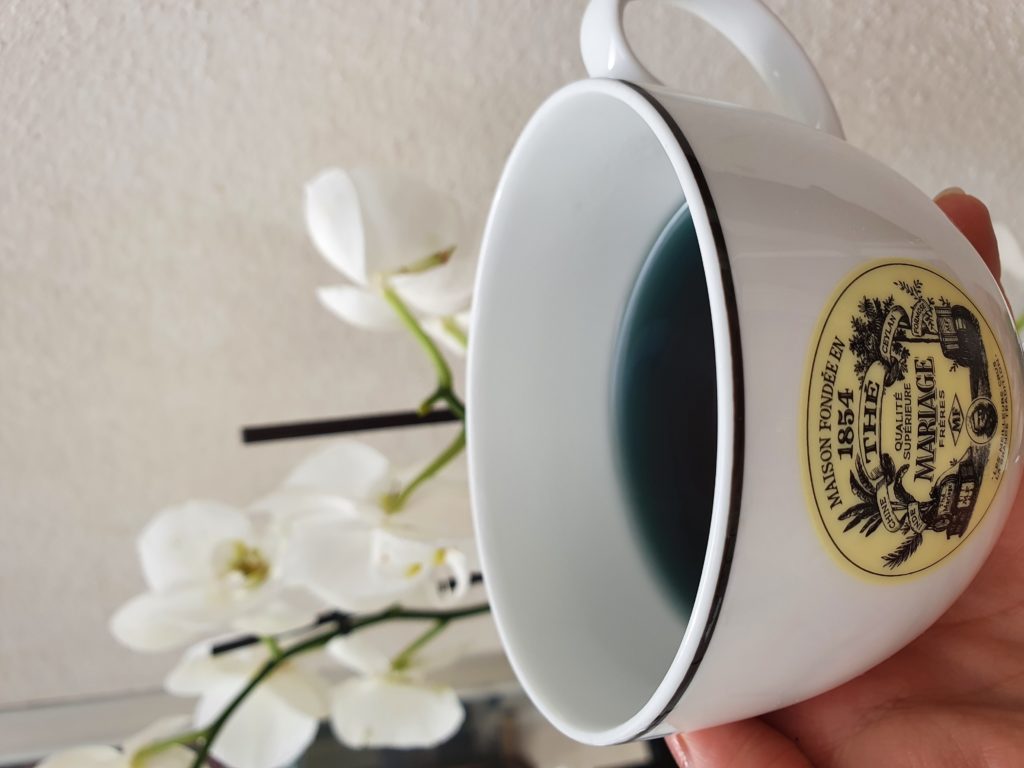 If you prefer green tea opt for "Jasmin in Love" with elegant notes of Jasmin, rose and flowers.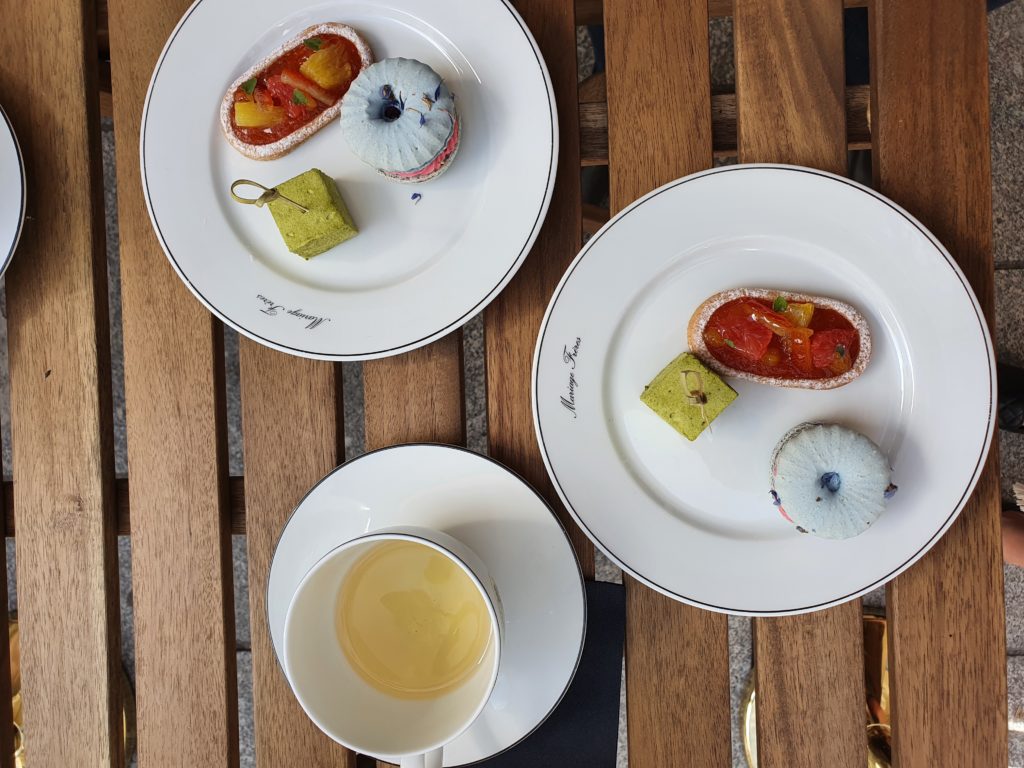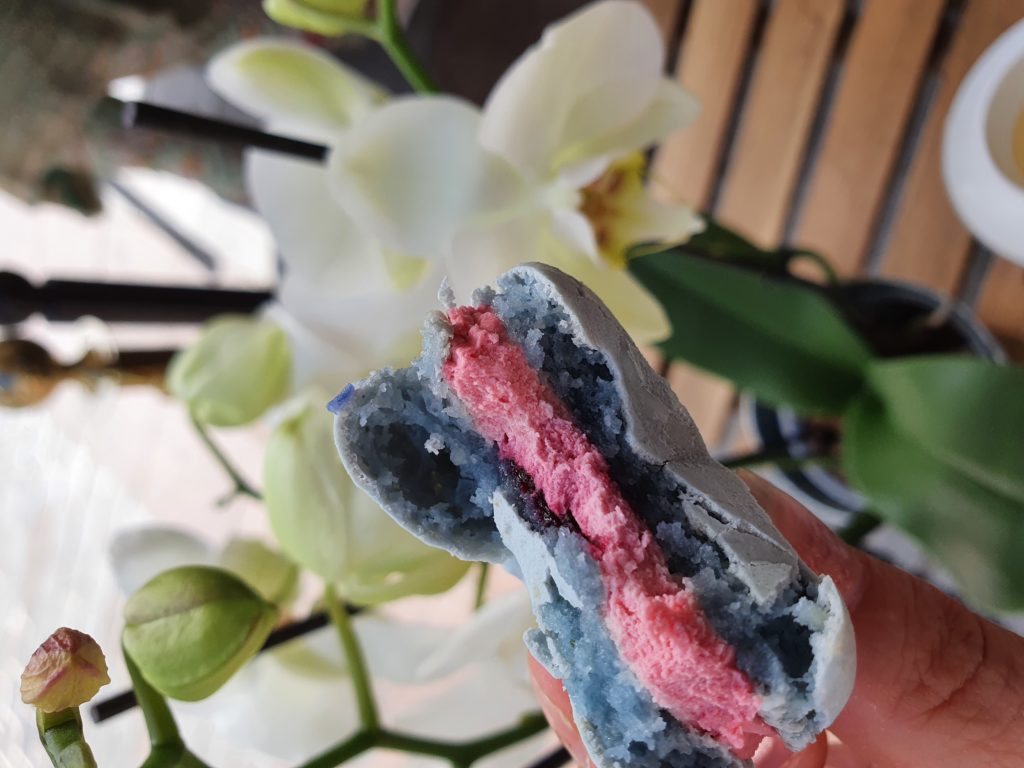 Or what about a red rooibos tea? "Rouge in Love" with notes of strawbarries, vanilla and cream. Refined and gourmand.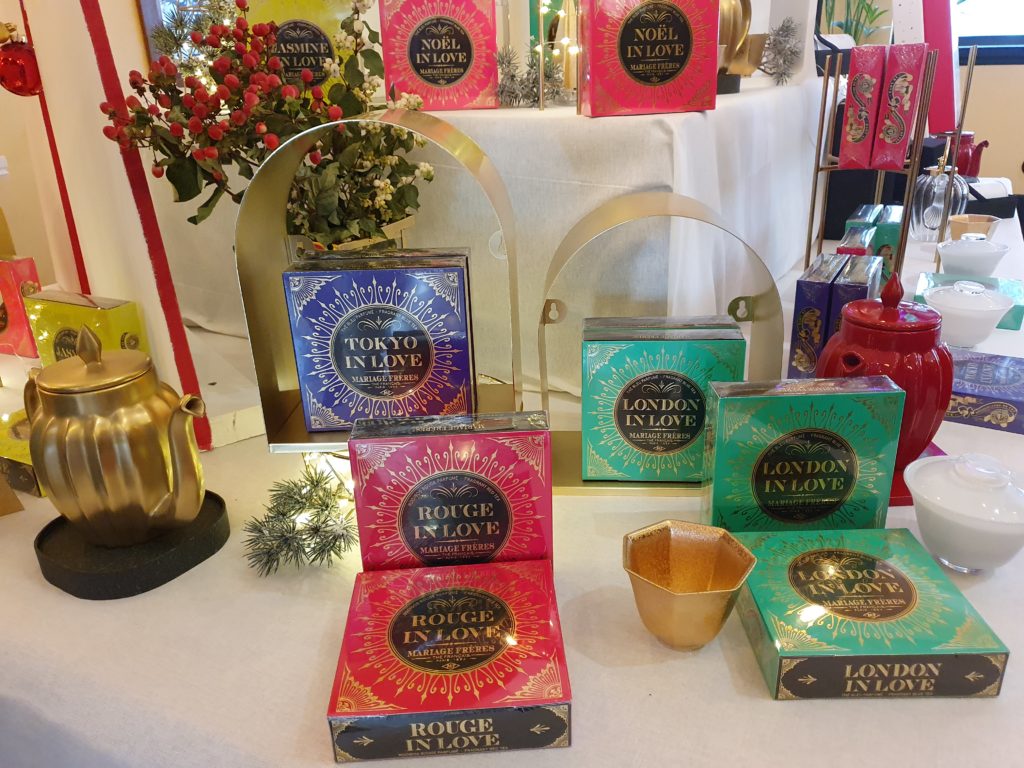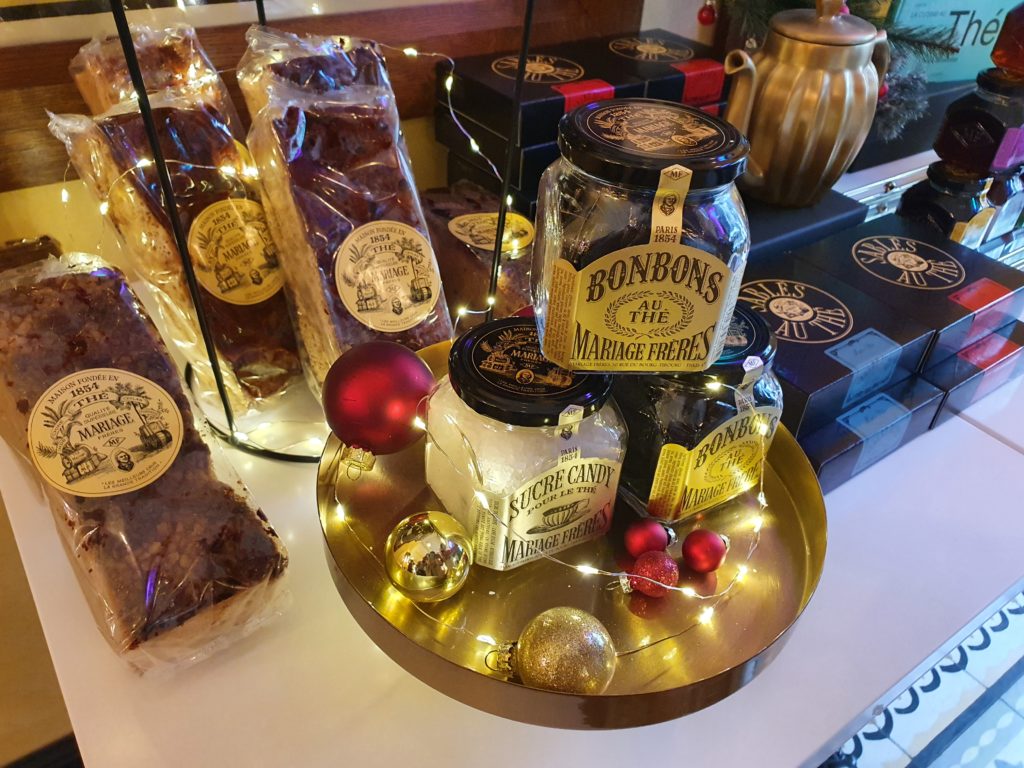 With the Mariage Frères tea you are sur to find a tea that suites your tastebuds!