New Mariage Frères tea flavors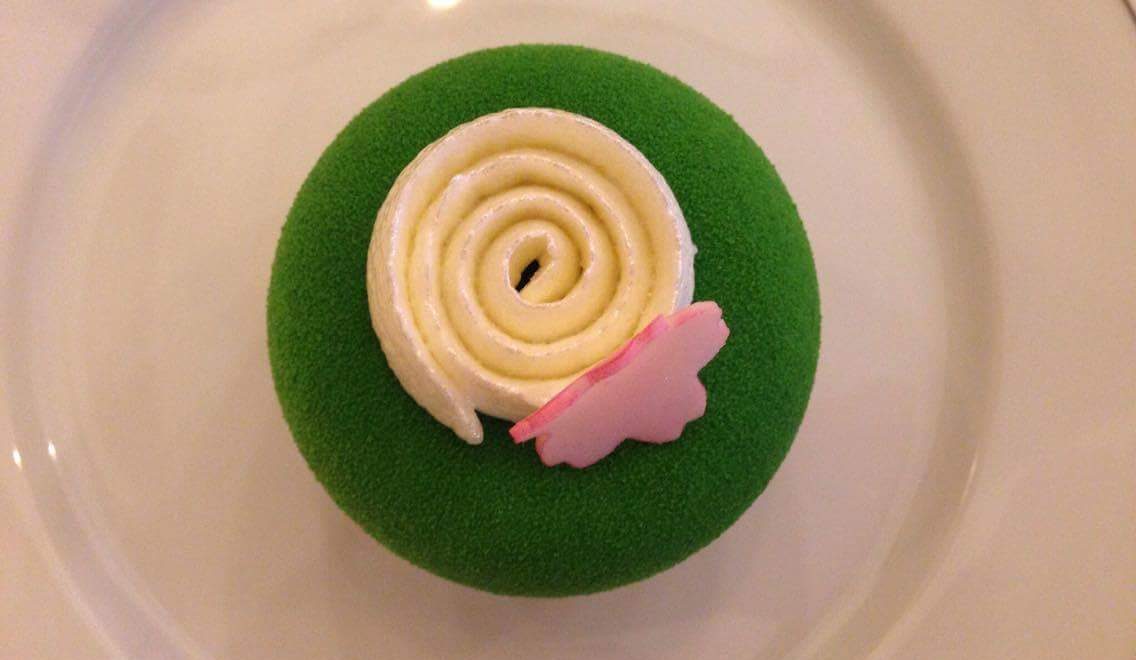 Spring is just around the corner and so are the new Mariage Frères tea flavors! I went to one of their beautiful stores in Paris to get a pre-taste of their new Easter flavors and I promise you they are good! Discover them with me here…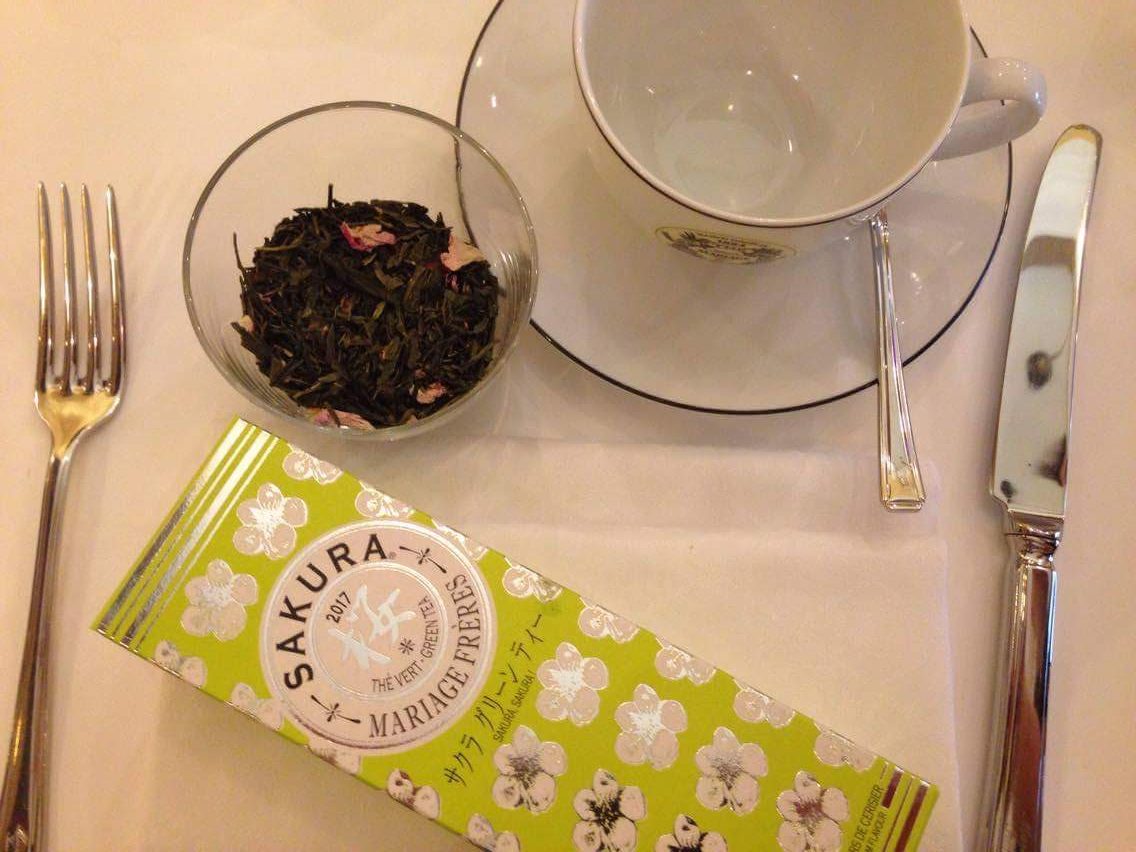 The new Mariage Frères tea "Sakura" is a composition of organic green tea with a divine fragrance of Japanese cherry flowers. Inspired by the Japanese tradition of celebrating Spring and the cherry blossom. A celebration of nature and the appreciation of the short time the trees are in bloom. The result is a nice soft tea made of fine green leaves.
Preparation:  put 3 grams of the tea in 20 cl 85 degrees water. Let it infuse for 4 minutes.
To stay in the theme Mariage Frères have created a delicious green cake to fit the tea.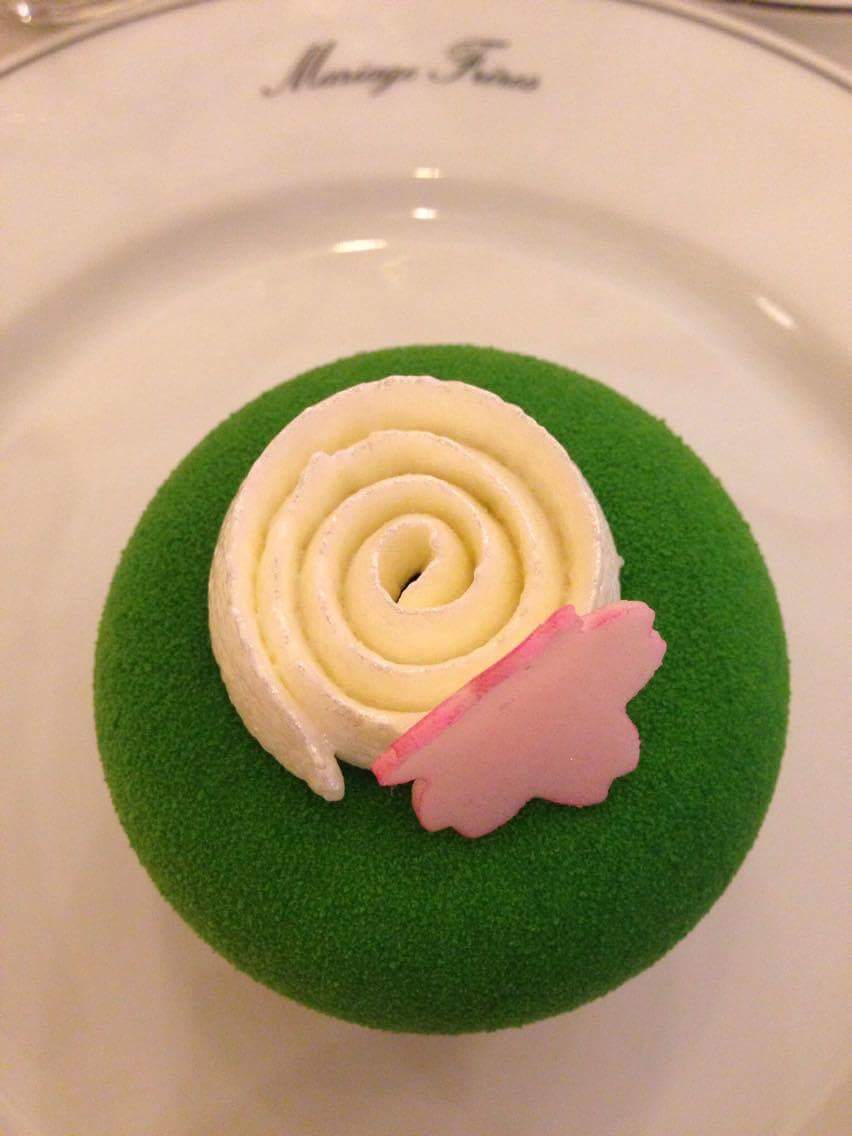 A reminder of the beautiful Japanese gardens and the pink flowers from the cherry trees (made in a delicious white chocolate). A perfect combination with the Sakura tea.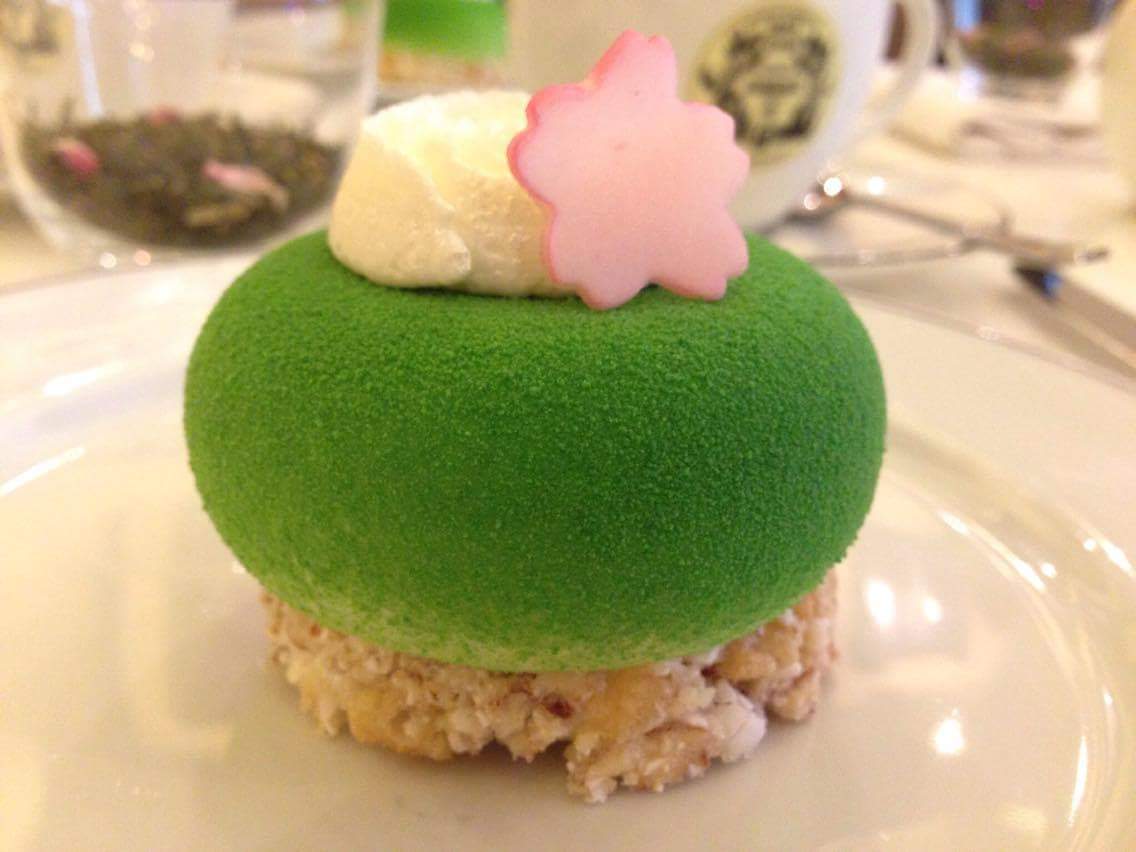 Despite its candy look, the cake is neither too sweet nor heavy. The taste of cherry, almond and green Matcha tea constitute a perfect harmony. Very fresh and soft.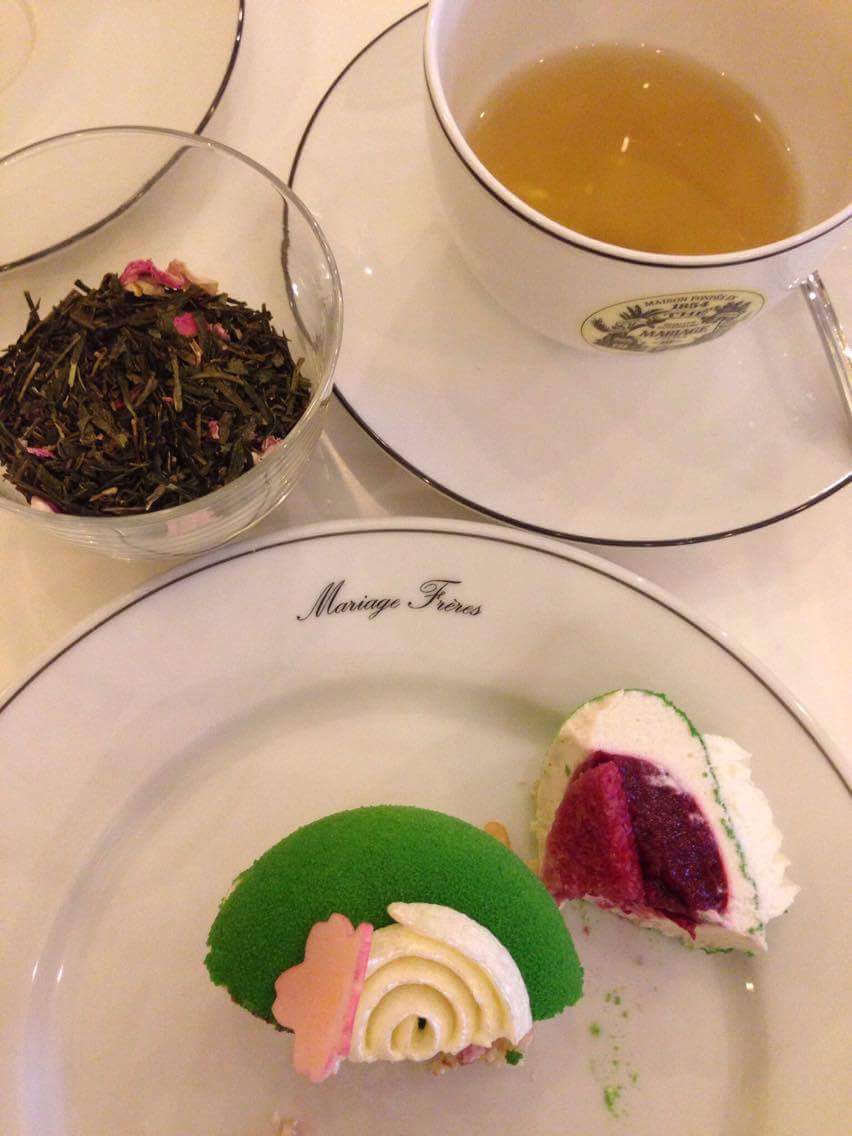 For Easter you can also try 3 new gourmet flavors with a main fragrance of créme brûlée:
A black tea with a round and intense taste, notes of créme brûlée, vanilla, and citrus fruits that brings an irresistible patissier flavor to the cup. Preparation: 2,5 g in 20 cl 95 degrees water – Infusion 5 minutes.
A green tea which is a bit lighter. Preparation: 3 g in 20 cl 85 degrees water – Infusion 4 minutes. 
A soft blue tea with a velvety texture and regressive milky inflections. Preparation: 3 g in 20 cl 95 degrees water – Infusion 5 minutes.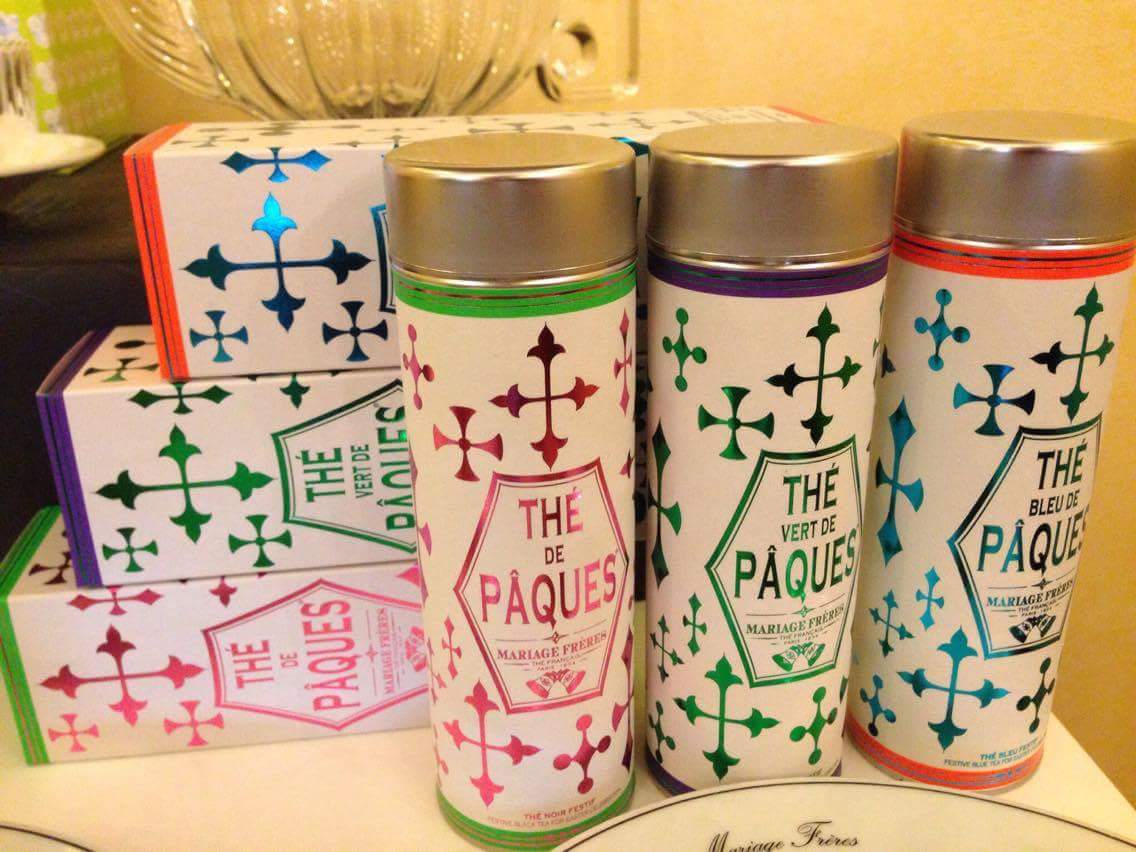 Together with the Easter tea you can enjoy an Easter egg cake – caramelized with chocolate and Easter tea toffee. Suuuuuper delicious.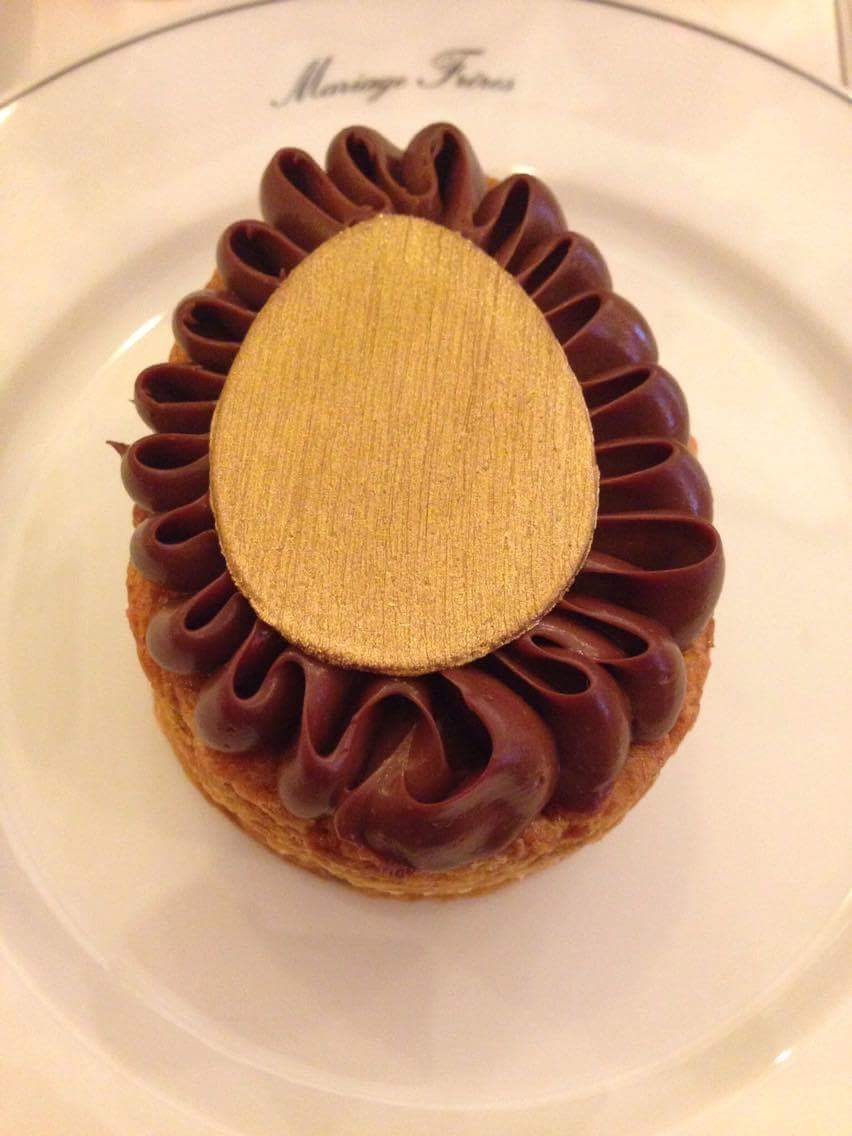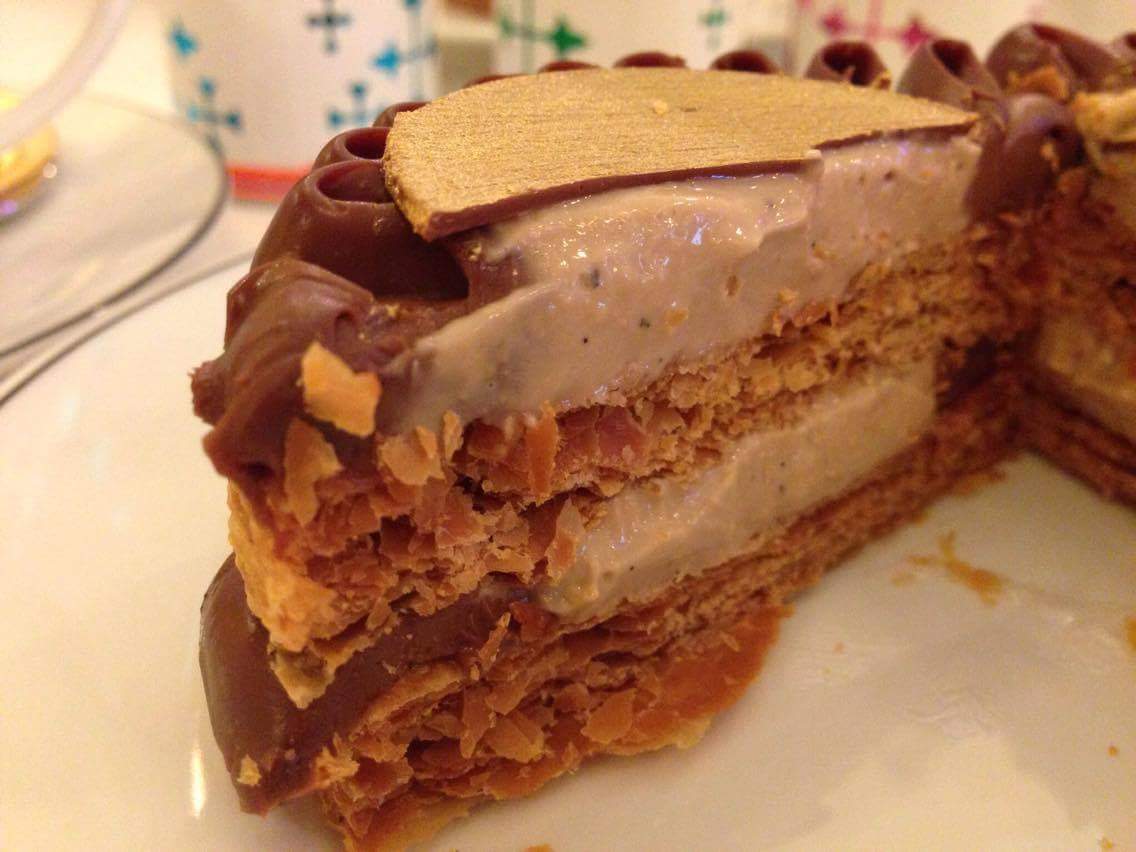 The Gourmet Puff Pastry with Easter Tea Cream is also fantastic…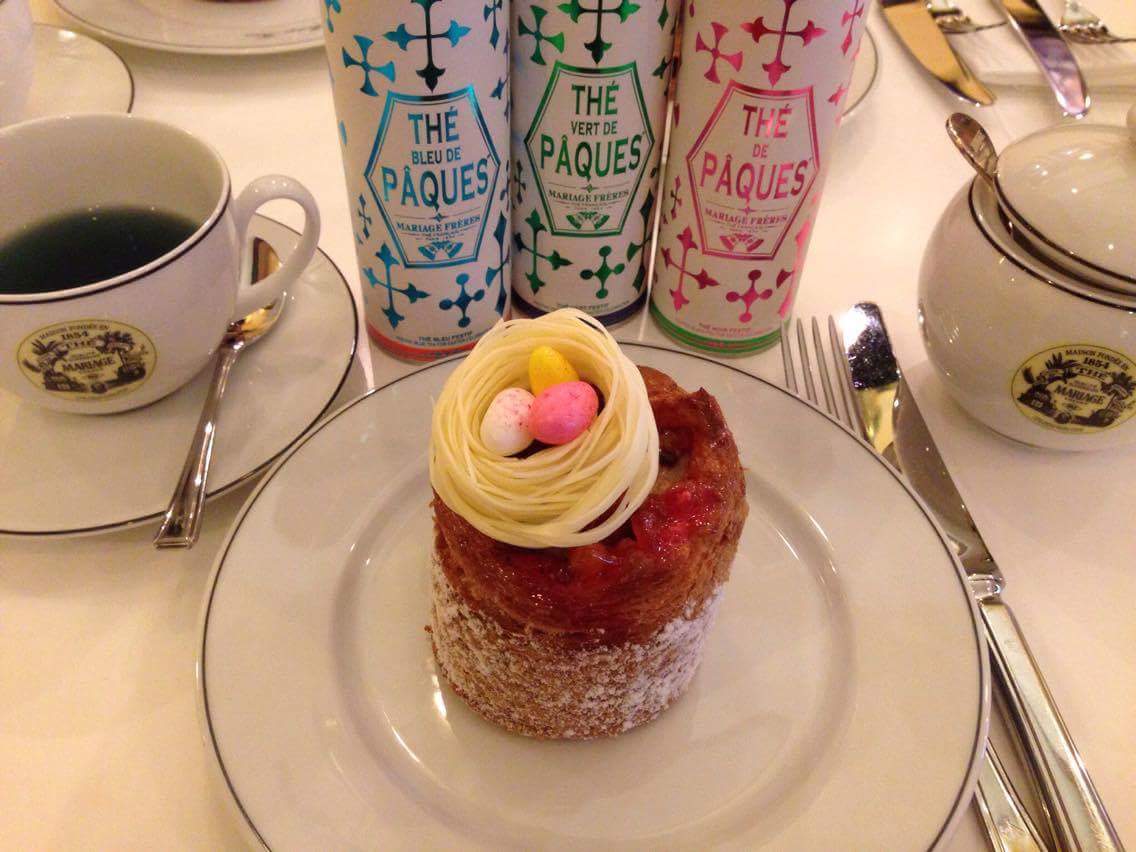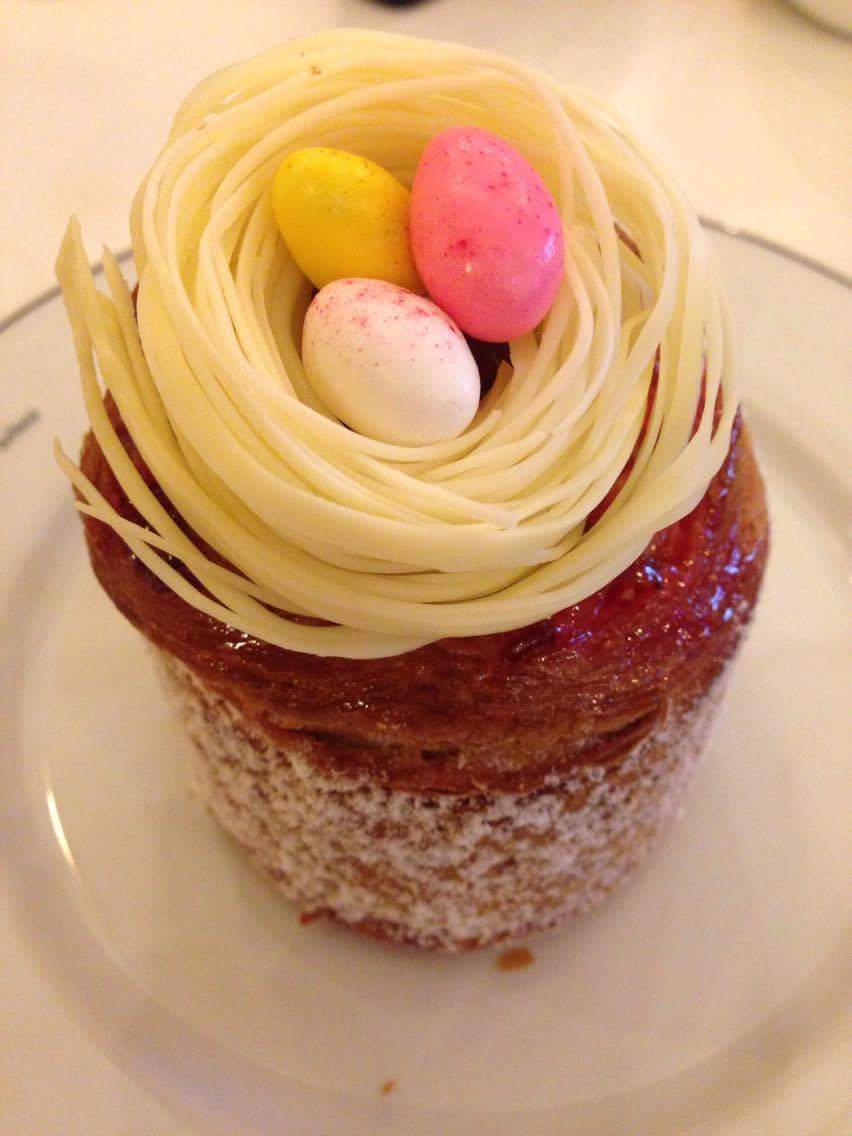 You can enjoy these unique flavors from 3th to 23th of April 2017 in the Mariage Frères tea stores in Paris.