Mariage Frères spring tea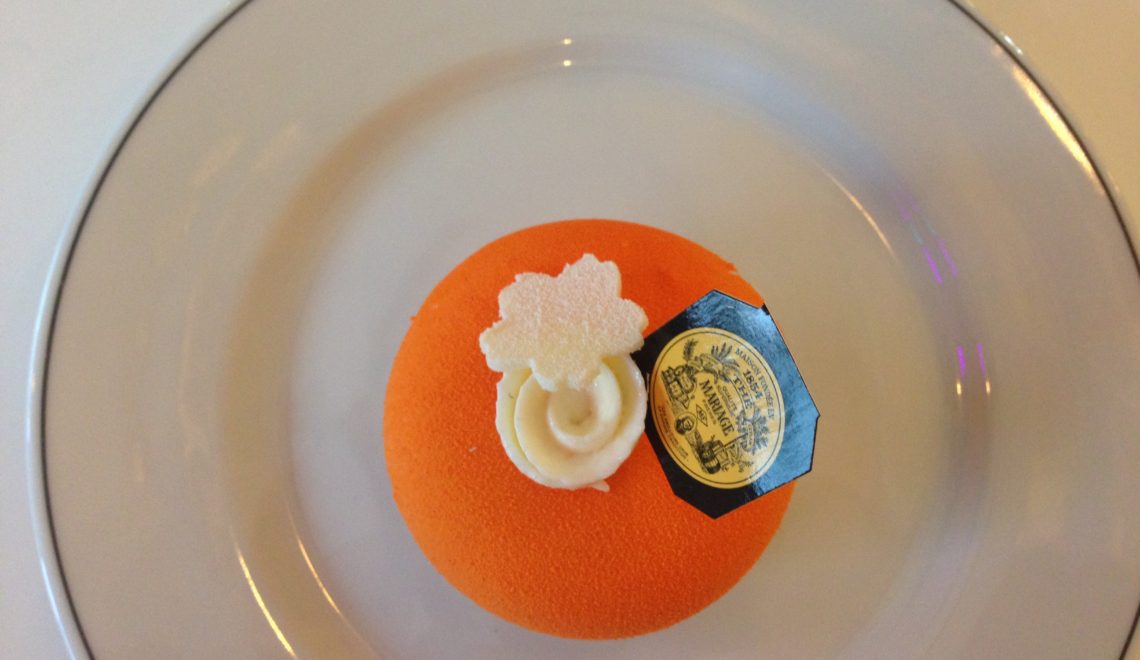 The new Sakura tea for spring has arrived at the Mariage Frères store in Paris and at that occasion I went to the rue Cler in the 7th to taste it. Read about it here..
The new SAKURA 2018 is a fruity composition of organic green tea with an intense fragrance of cherry blossoms from Japan. A sweet and very pleasant tea. The bottle is colorful and evoke the poetic and magical spectacle of Japanese cherry blossoms.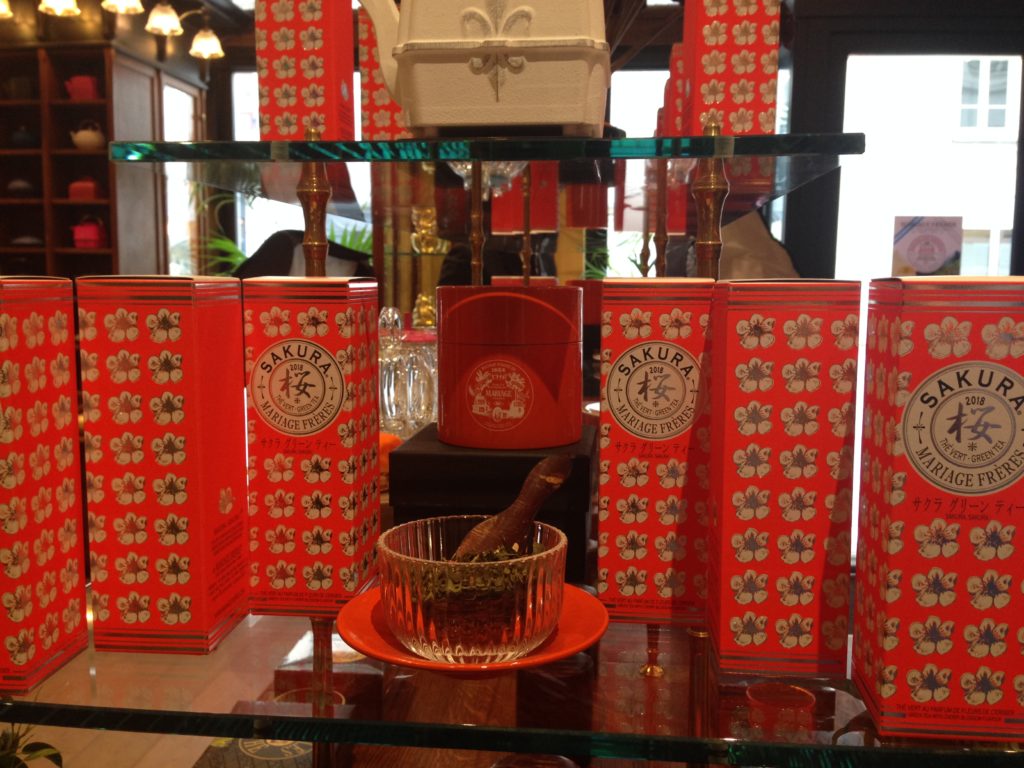 It also comes as a blue tea or white tea….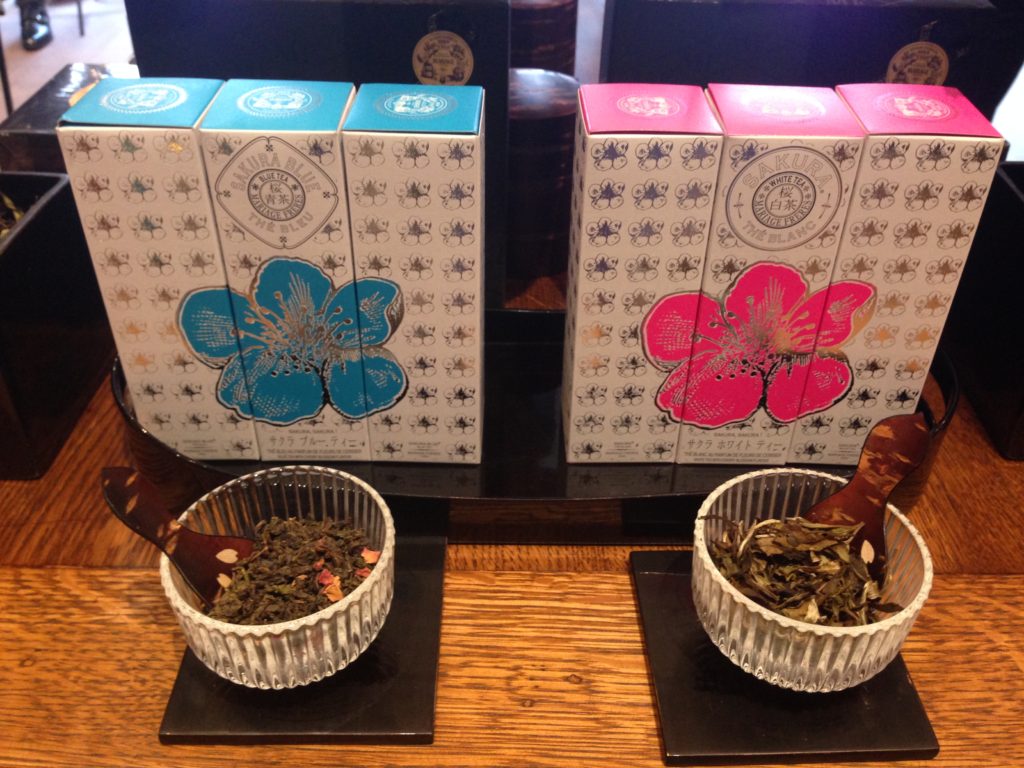 Mariage Frères has been one of the forerunners of gourmet tea for a long time…and with their seasonal creations of magnificent desserts, to eat on the spot or take away, you are in for a treat.
I love the new Mariage Frères cake. A sweet but very good creation consisting of an almond milk mousse on a crunch of sugared almonds, with a fruity heart infused with Sakura tea..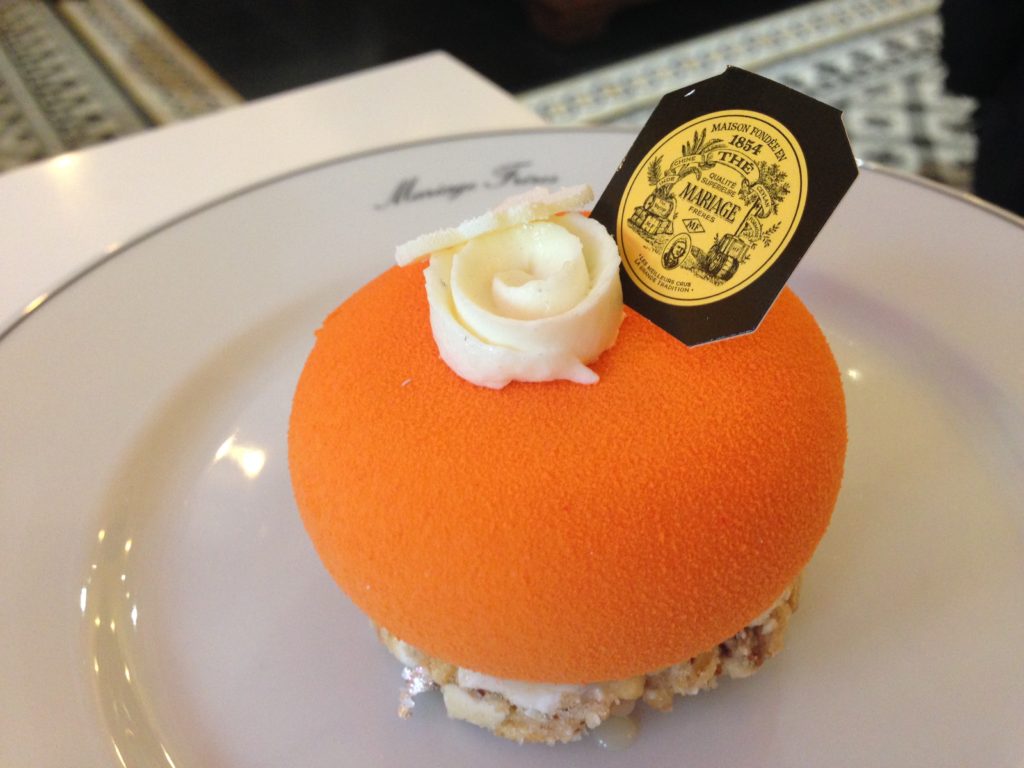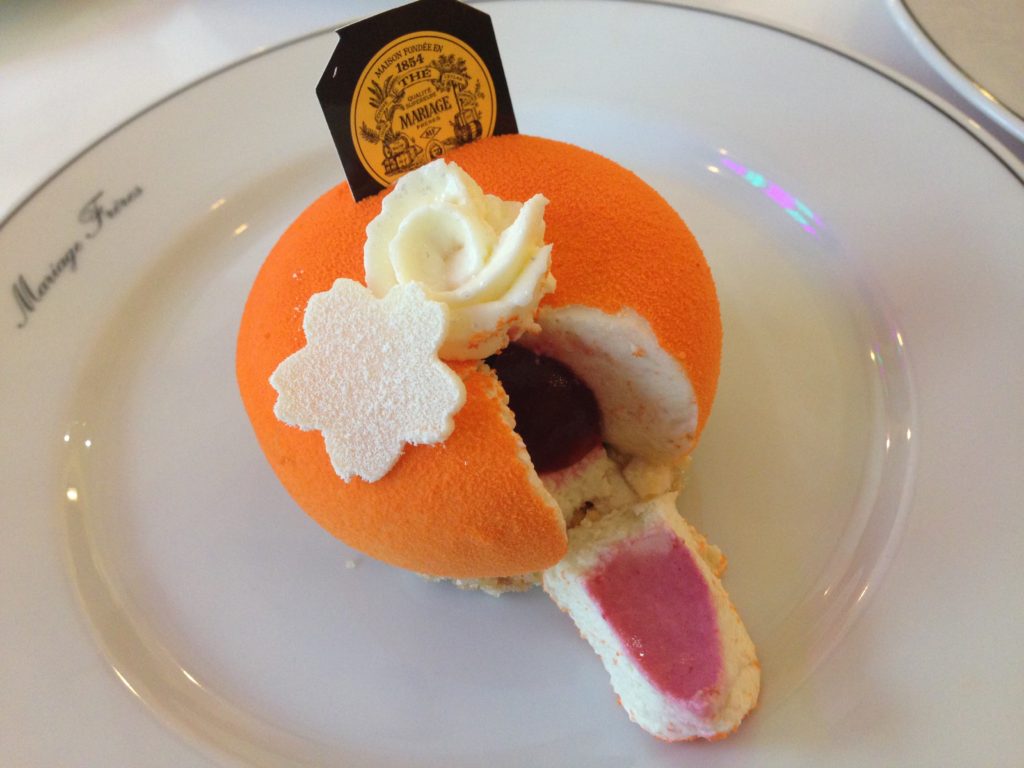 Also the Easter tea is back: The blue Easter tea with notes of crème brûlée and the black or green Easter tea enriched with gourmet notes of crème brûlée, vanilla and citrus…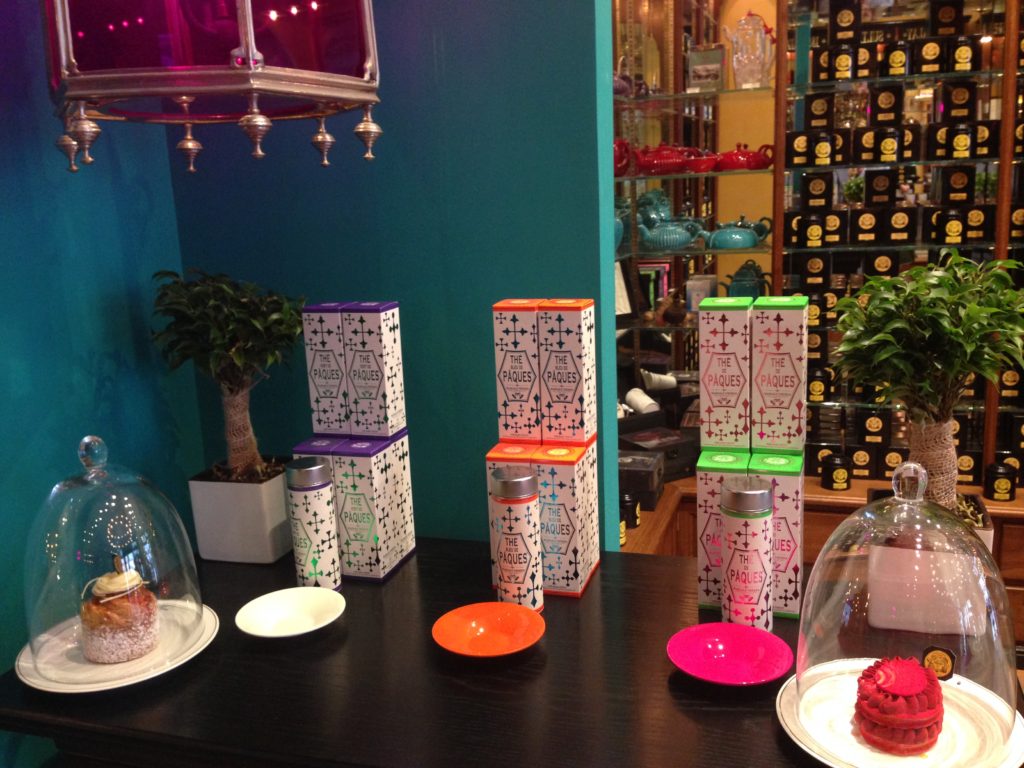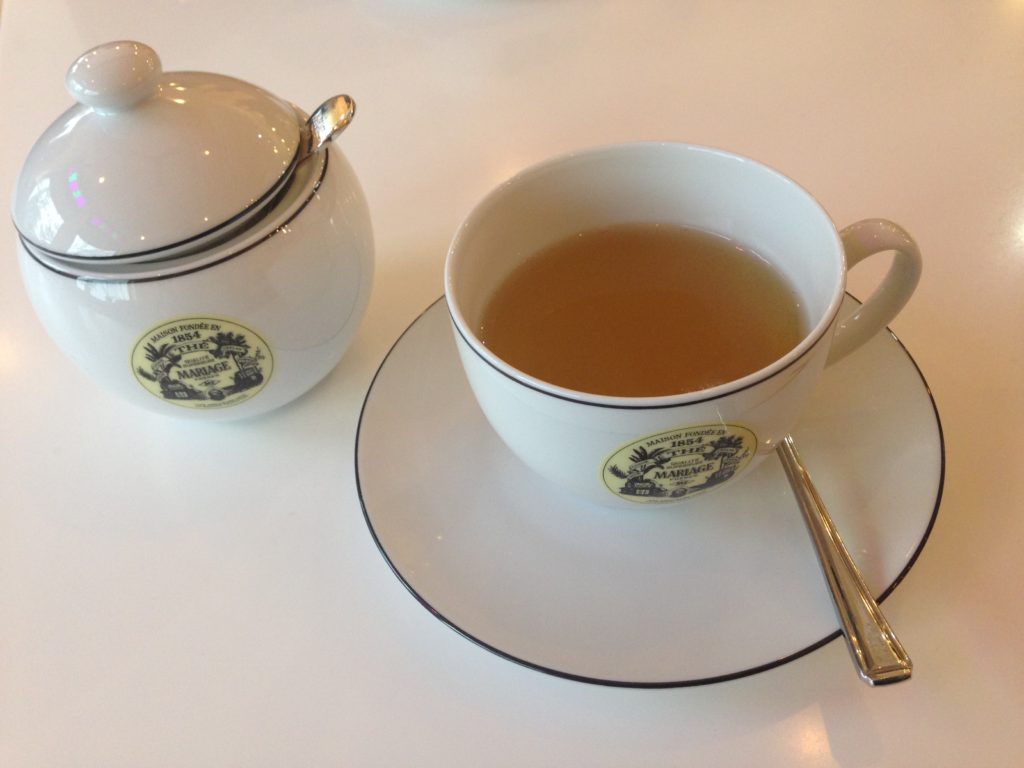 I tried the 2 Easter desserts that are made for them: The little joy, a puff pastry brioche with pink pralines and citrus confit, and a pastry cream heart infused with Easter Blue® tea – my absolute favorite. Love it…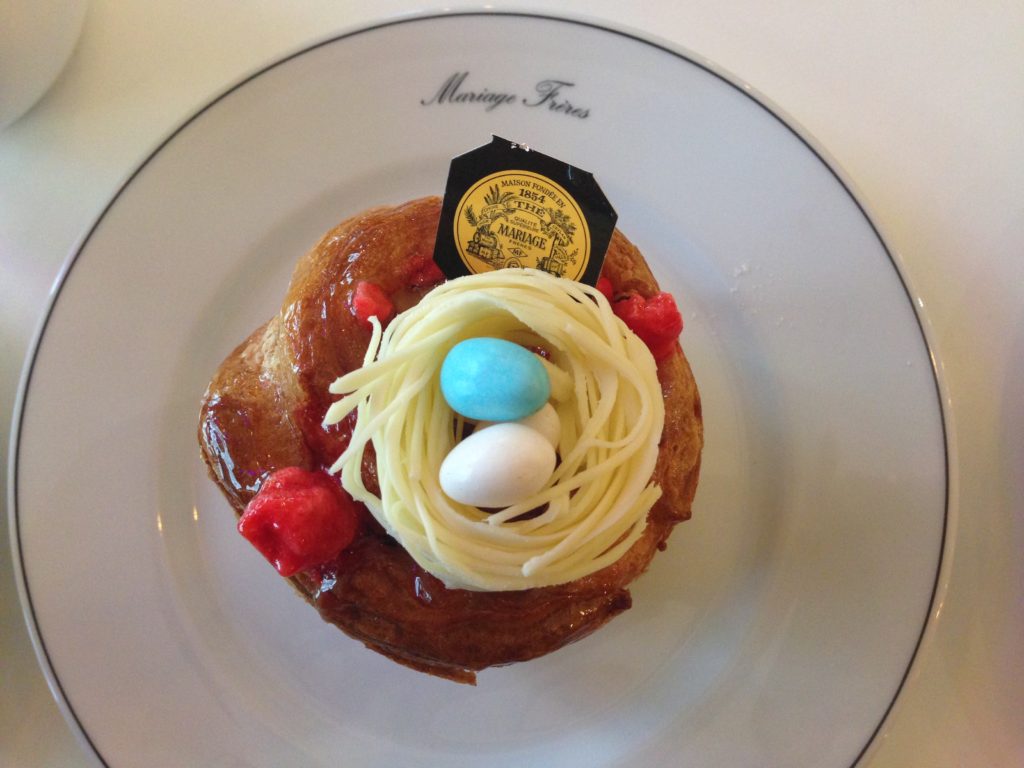 And the fabulous caramelized puffed egg, with a candied heart of red berries in chocolate ganache flavored with Easter Tea® Yammmm…
You can find the Mariage Frères stores many places in Paris…My favorite is the one not far from the Eiffel tower – 56 rue Cler, Paris 7e – Tél.0143191854