New Mariage Frères Christmas tea & cake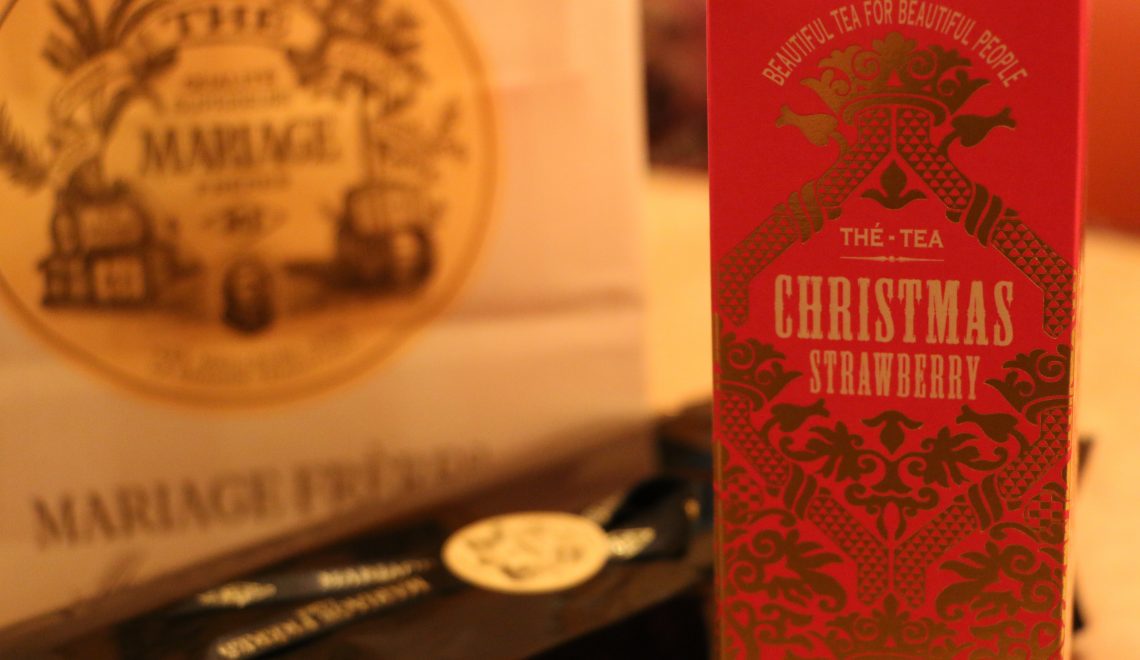 Finally, it is Christmas again…with beautiful Christmas decorations that adorn the Parisian streets, the smell of Christmas spices that spreads slowly and thus also the mood of Christmas. I love this time of year. At Mariage Frères on rue Cler in the 7th district, you're sure to get into the Christmas spirit…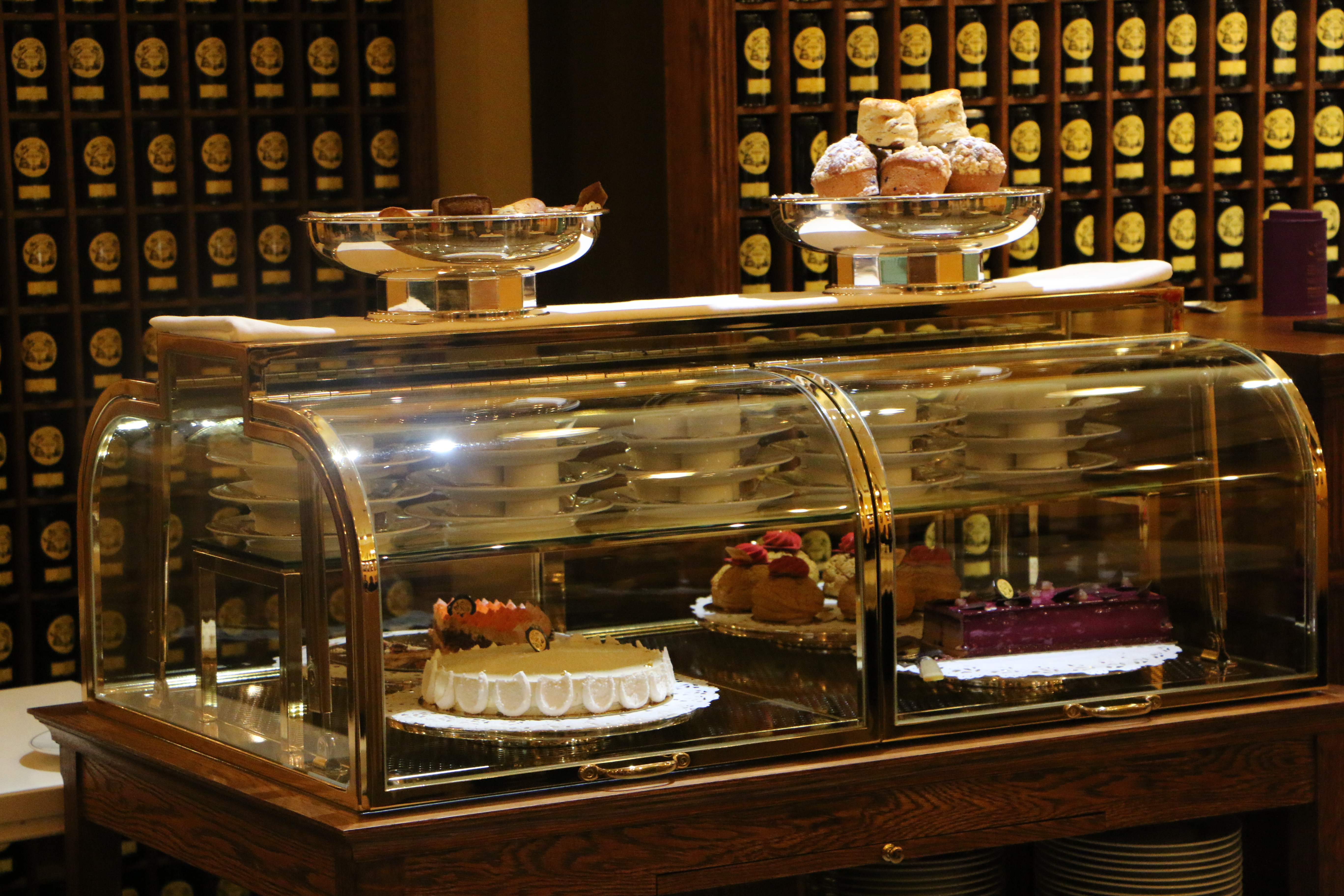 The new Mariage Frères Christmas tea and cake has just come out in the stores and to taste these are a fantastic way to start the Christmas season – a pure indulgence for your senses.

The Christmas Strawberry – tea scented christmas cake (Bûche de noël)
I tasted the Christmas cake with an imperial drape topped with wild strawberries and infused with the gourmet black "Christmas Strawberry tea"…incredibly delicious.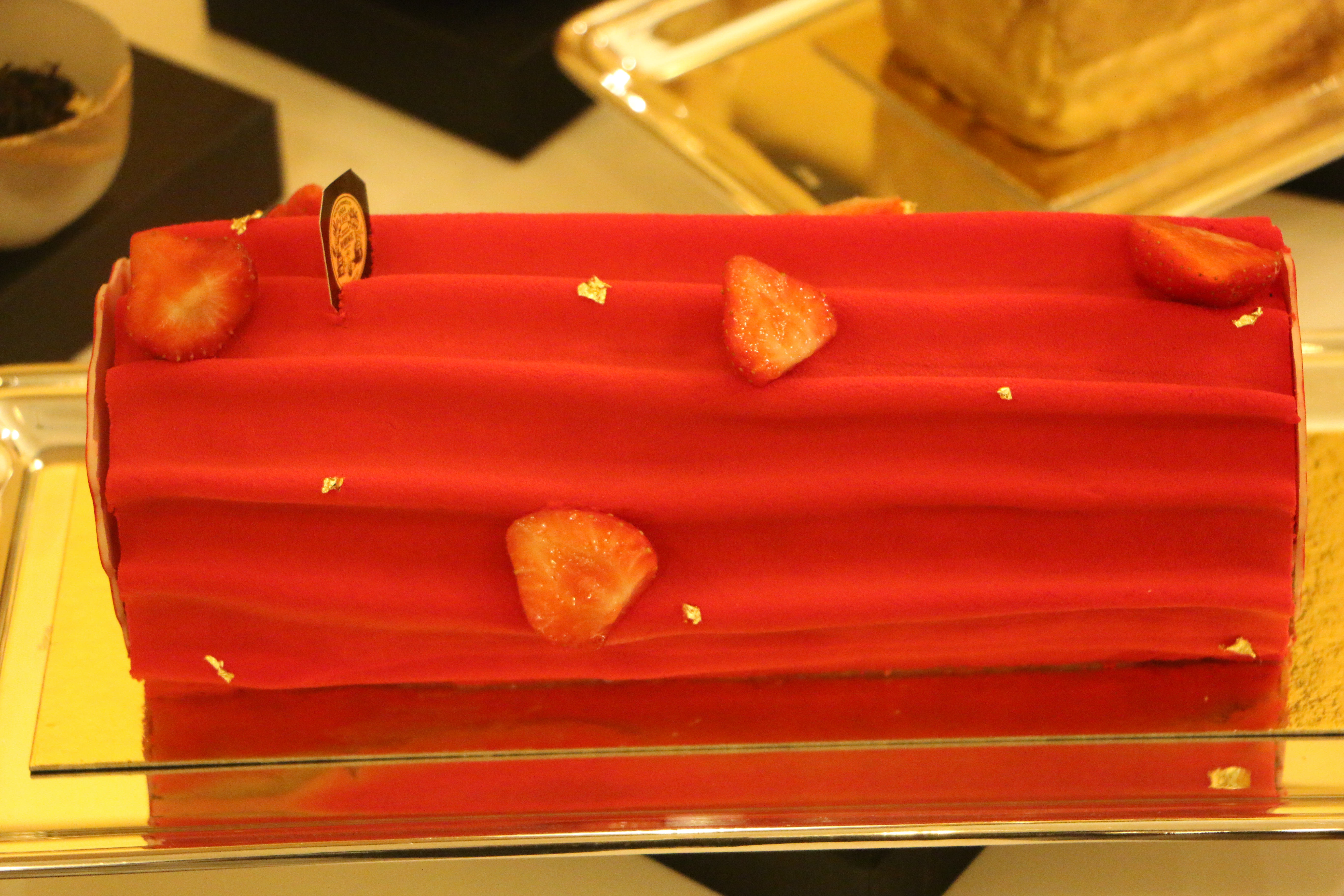 The fresh raspberry sauce, and added pistachios cream, together with almonds and marzipan formed a perfect harmony of taste. Not too sweet despite its bonbon colored look.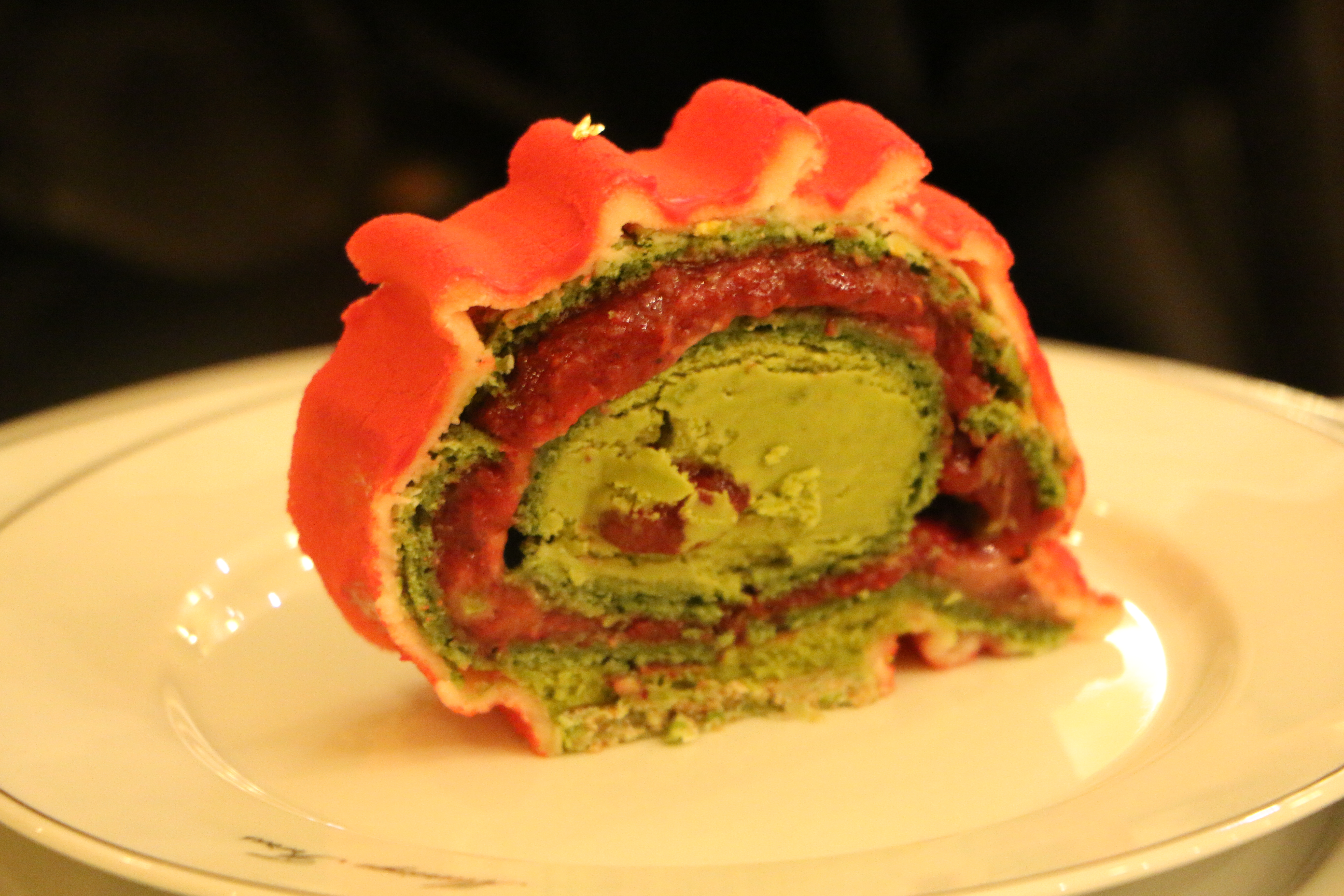 If you want to surprise your family with one of these, you can order it online and go pick it up in the Mariages Freres stores. A cake for 8-10 people costs 95€…and the Christmas strawberry tea 26€.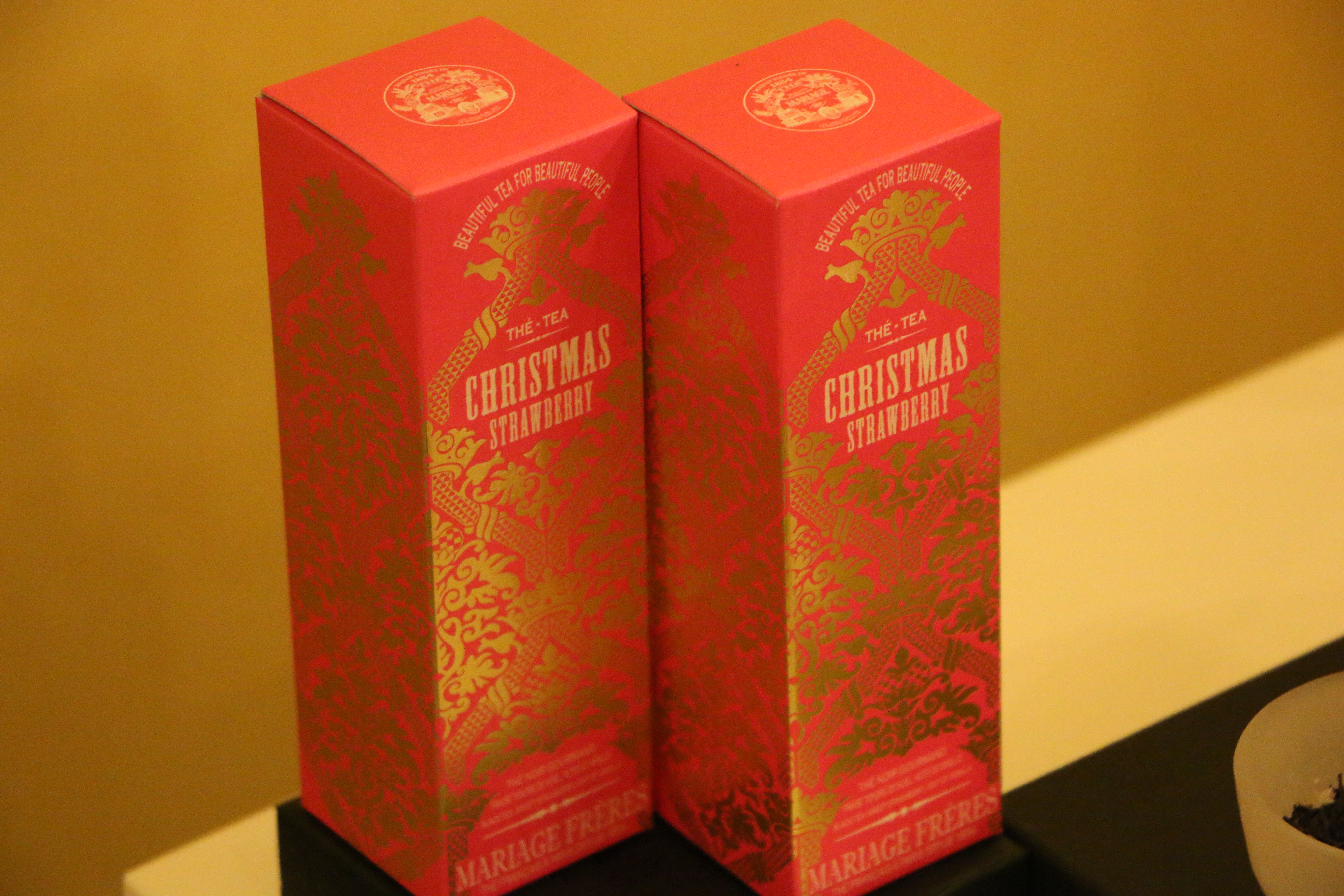 The golden Christmas cake – A Dessert scented with tea
The refined golden christmas cake is also a great choice, even after Christmas…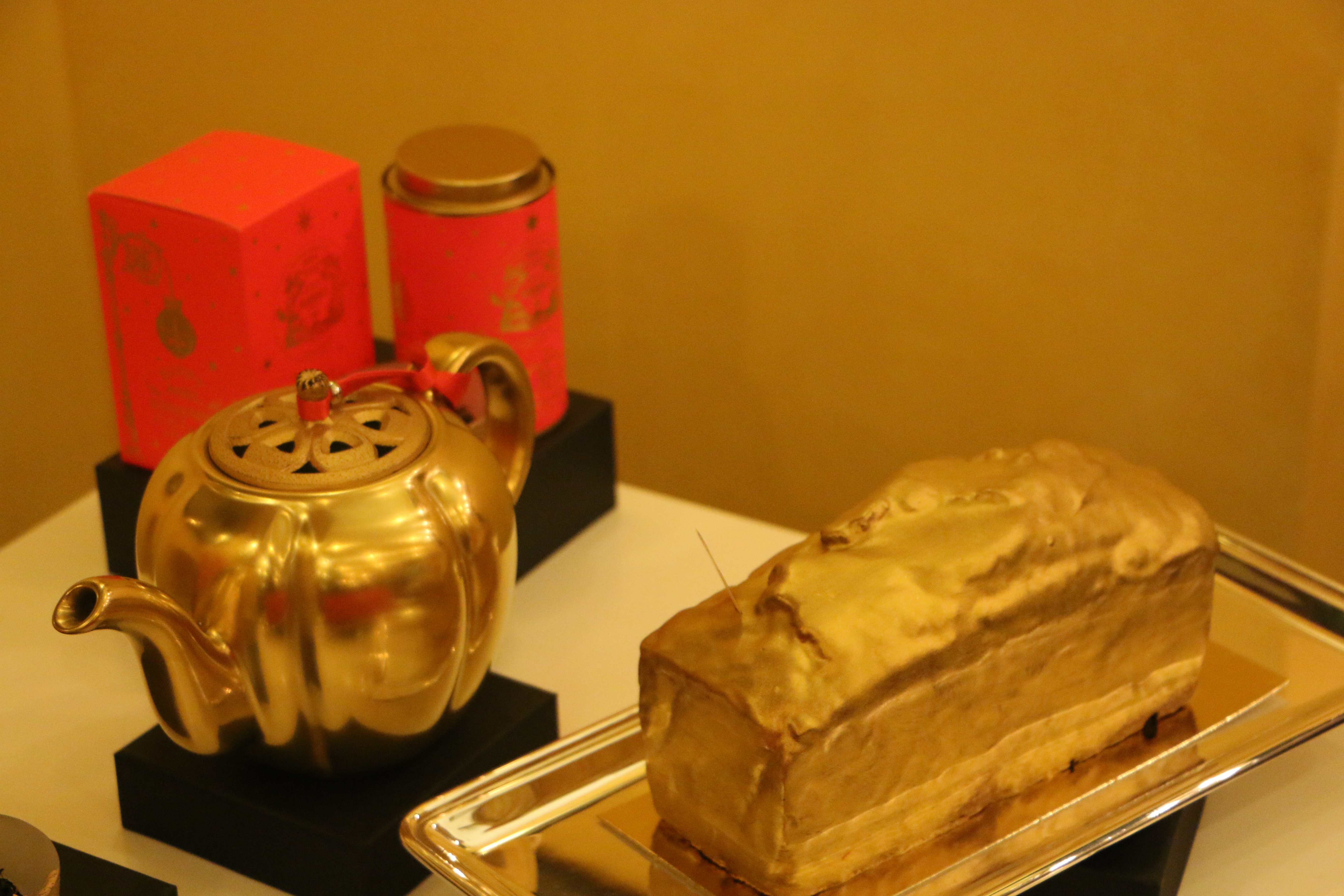 The taste of 70% dark criollo chocolate, cinnamon, spicy Christmas tea and golden hazelnuts. Delicious.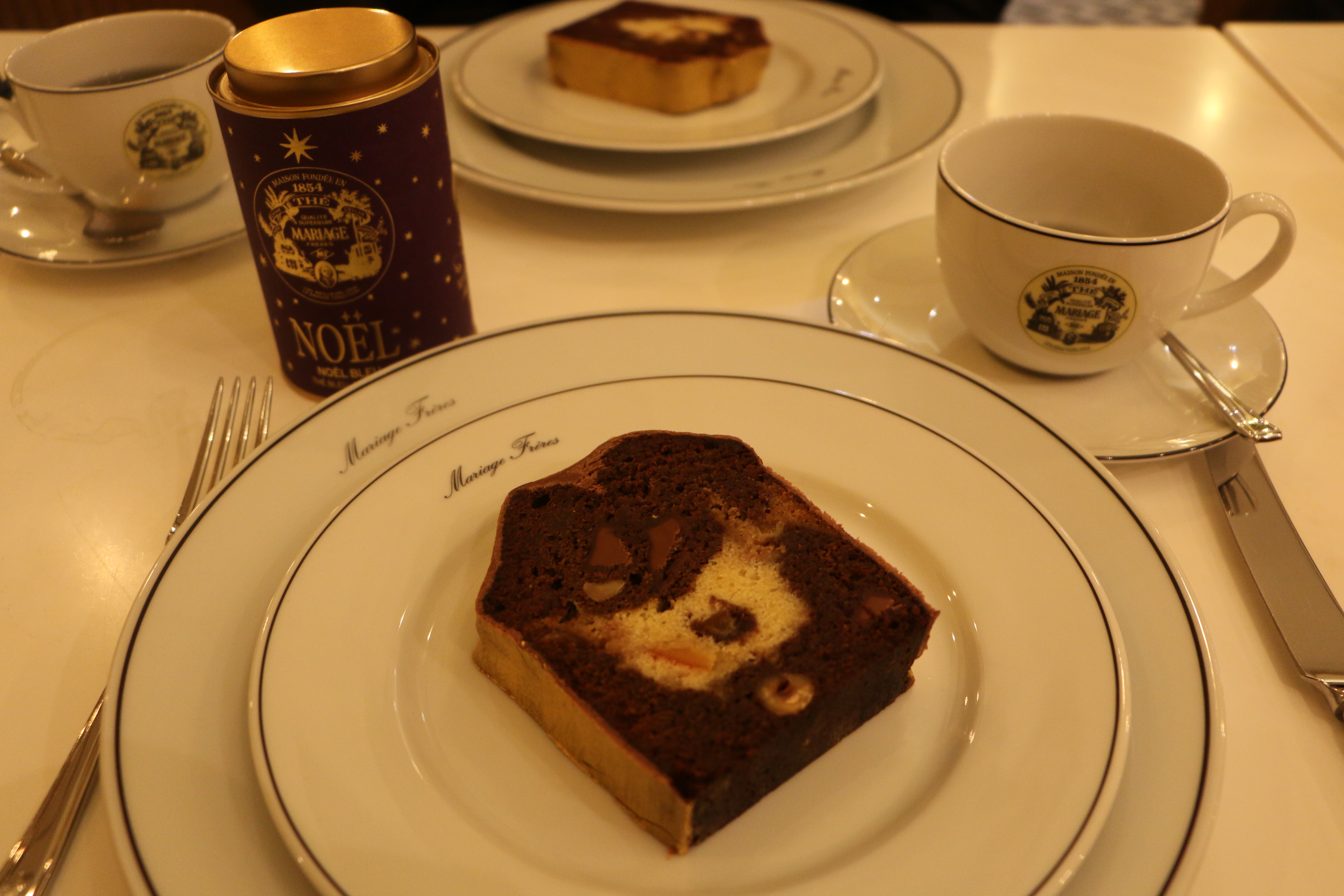 The entire cake costs around 66€ and the tea 26€…and it comes in a beautiful package…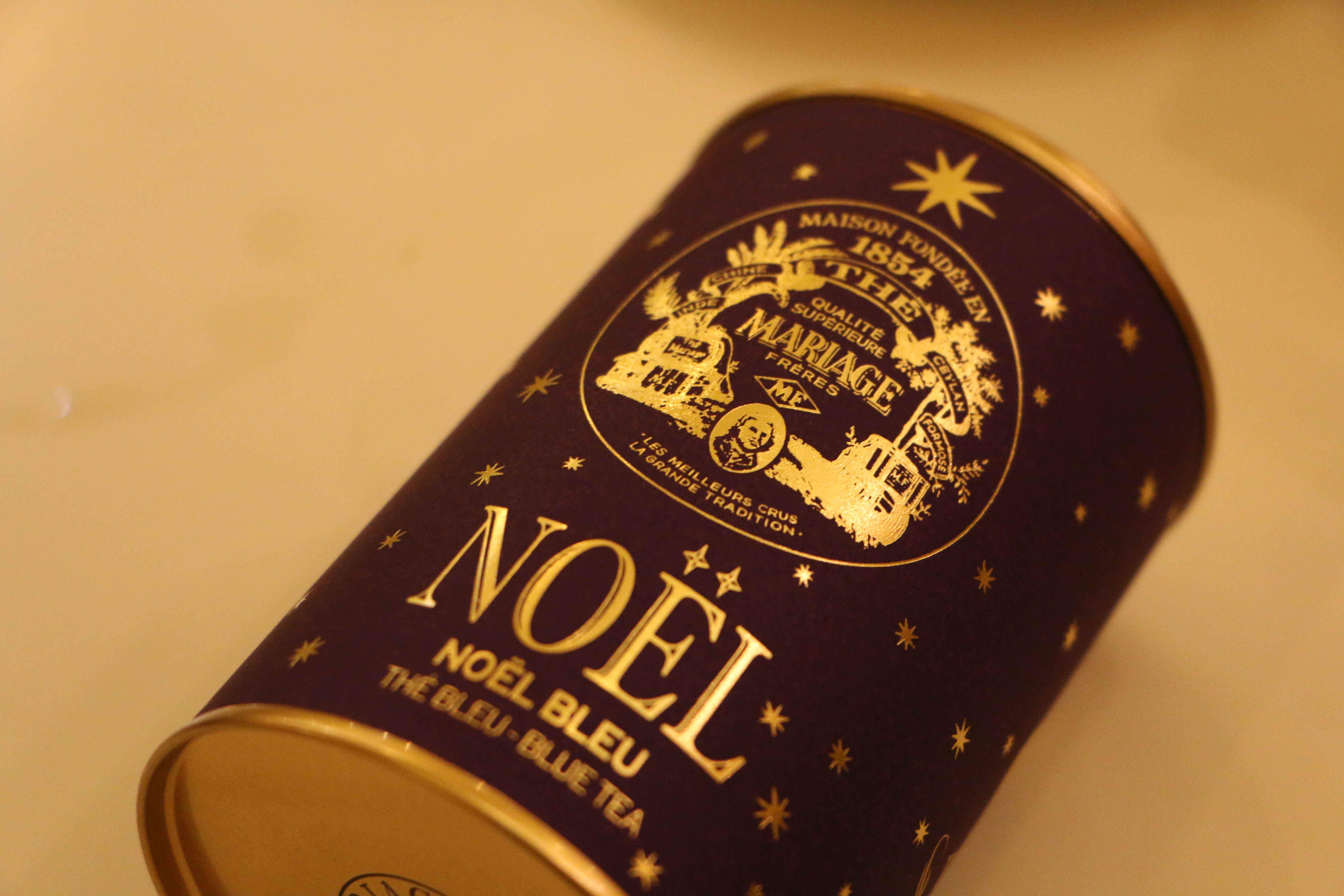 Find it here: 56 Rue Cler, 75007 Paris.
Metro: Ecole militaire.