Clé des Champs – for fans of natural beauty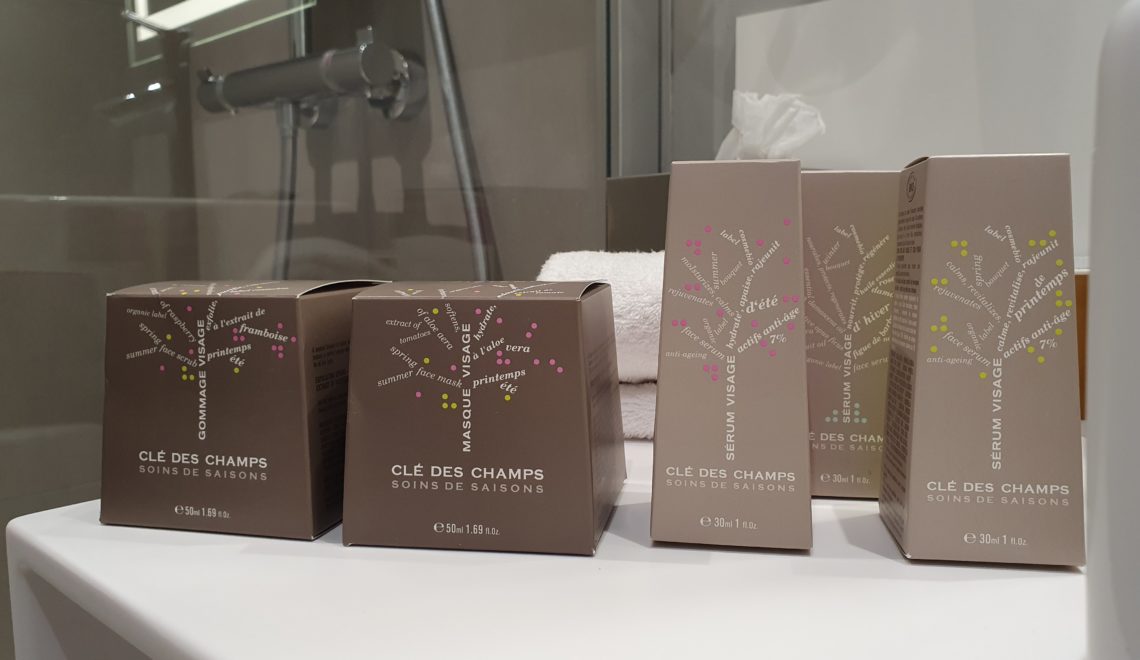 Do you prefer natural beauty products where a great part of the ingredients come from organic farming? Then you should get to know the beauty products from Clé des Champs right here…I just tested some of their new bio products and became immidiately fan afterwards.
The raspbarry scrub is amazing! It is made of 99% natural ingredients and 50% that comes from organic farming. It has a delicious fragrance of raspberry and it tones, purifies and exfoliantes the skin, leaving it fresh and smooth.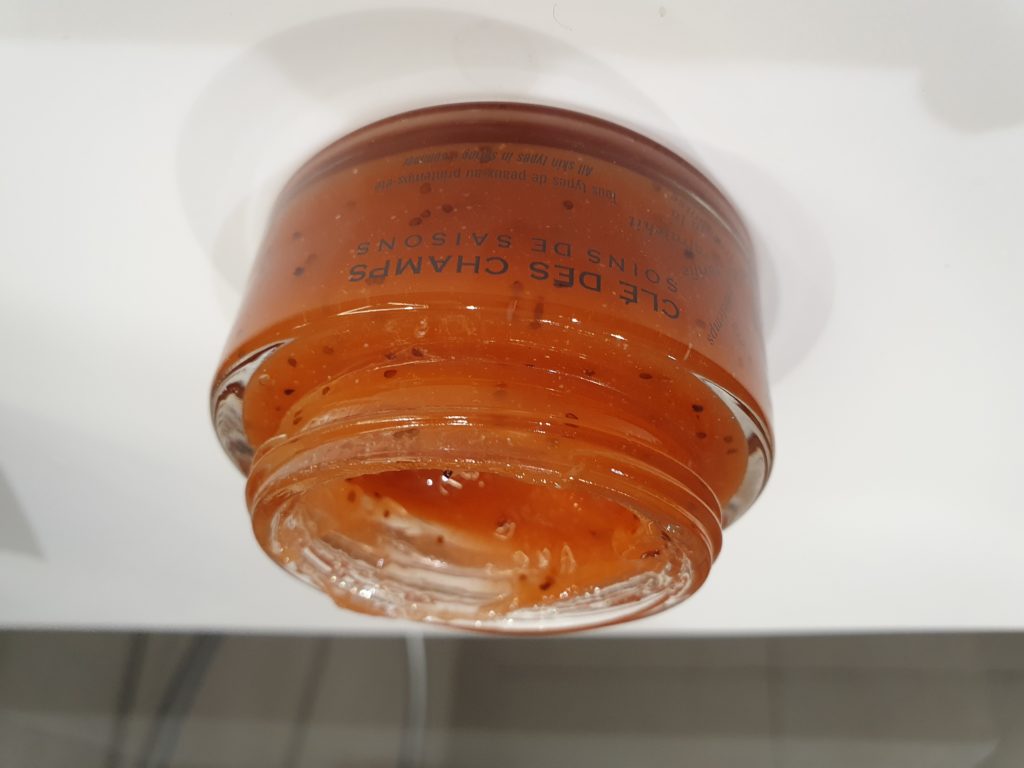 It contains: orange which is known for its exceptional toning properties and for soothing irritation…and strawberry that contains an exceptional concentration of anti-oxidants…not to forget protective sunflower which is rich in essential fatty acids (omega 3 and 6) and vitamin E that stimulates the regeneration of the epidermis. This organic face scrub is made for all skin types.
The hydrating Spring mask has a fantastic velvety texture and brings a boost of energy to the skin. 99% of the ingredients are natural and 69% comes from organic farming. You leave it for 15 minutes while you unwind.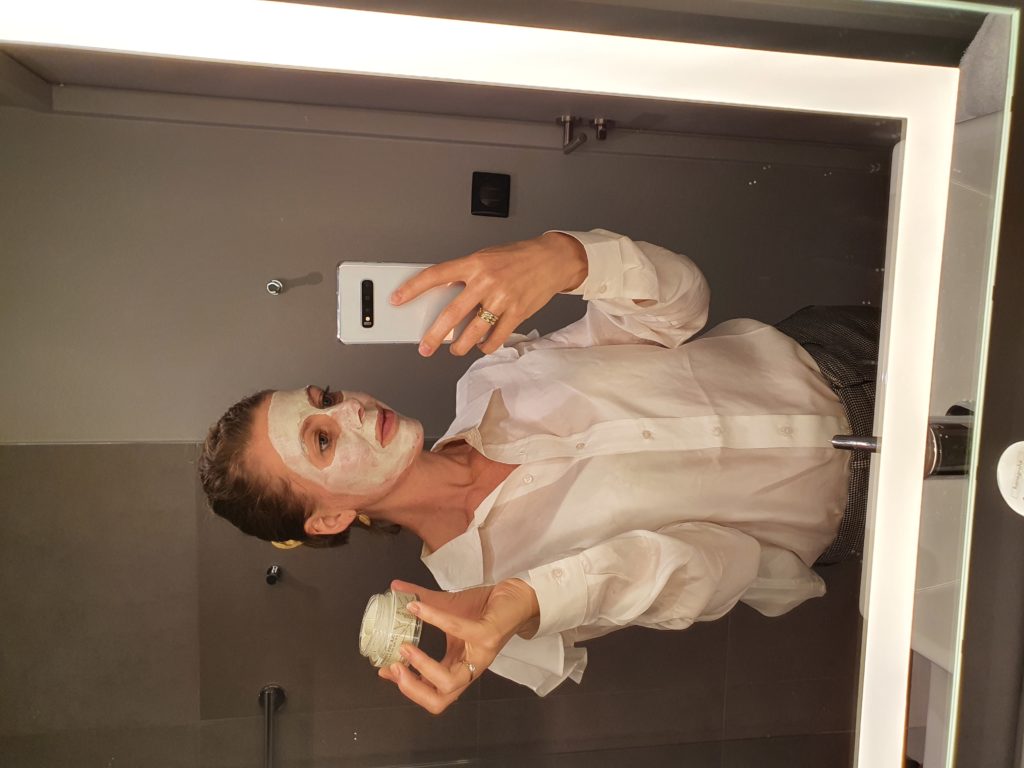 I love how it leaves the skin all soft again…especially because I have a dehydrated skin and it worked perfectly.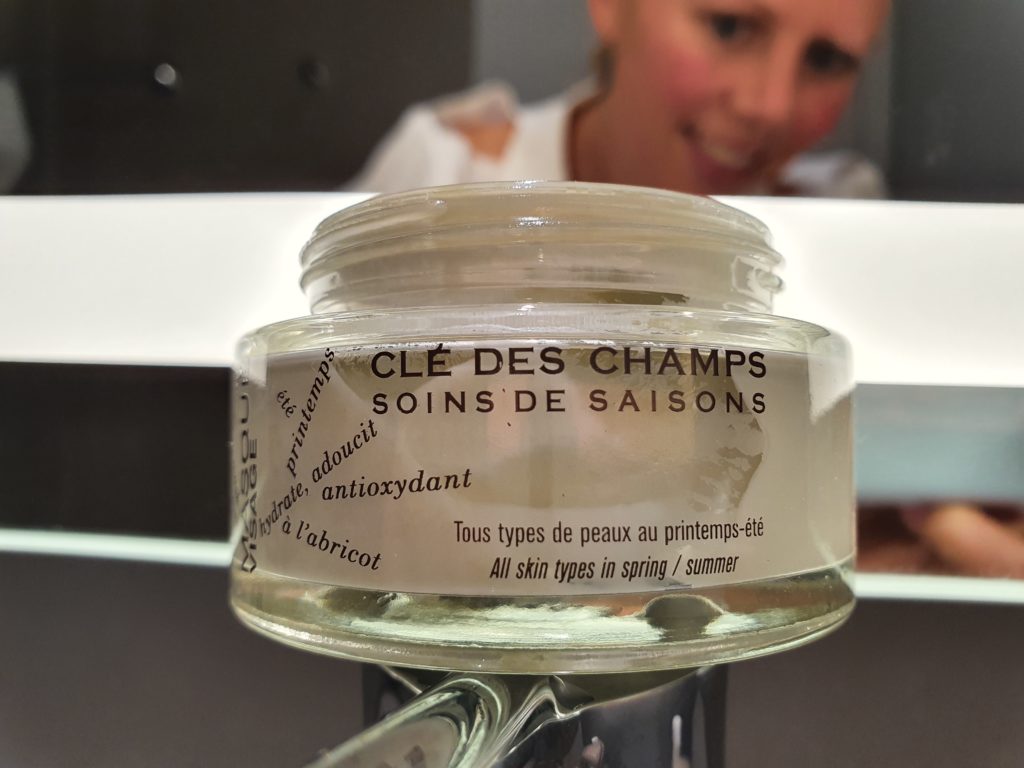 It is formulated with extracts of tomato leaves, that is supposed to profect the cells.. and blueberry that soothes signs of fatigue. The added sesame oil acts moisturizing and regenerates the cells in depth. The Palmarosa works calming and rebalancing, and the Jojoba regulates the level of hydration in the skin and softens it. This mask is particularly suitable for irritated skin. I am fan.
Then there are the serums…one for each season because depending on the season our skin has different needs.
The Spring serum contains 3 essential oils to calm over-sensitive skin. It also contains 7% active anti aging ingredients such as extract of beech tree bud and extract of horsetail.
I was surprised how quickly it was absorbed. It left my skin all radiant, soft and smooth. The formula used has been clinically tested and shown to significaly smooth the skin from 1 hour after application and reduce up to 65% of wrinkles and fine lines.
The winter serum is made of 100% natural ingredients…a selection of precious oils to protect the skin against the cold. A nice blend of rosa canina from Chili, opus ficus indica fruit oil ect. It penetrates the skin easily and brings great results. It nourishes the skin.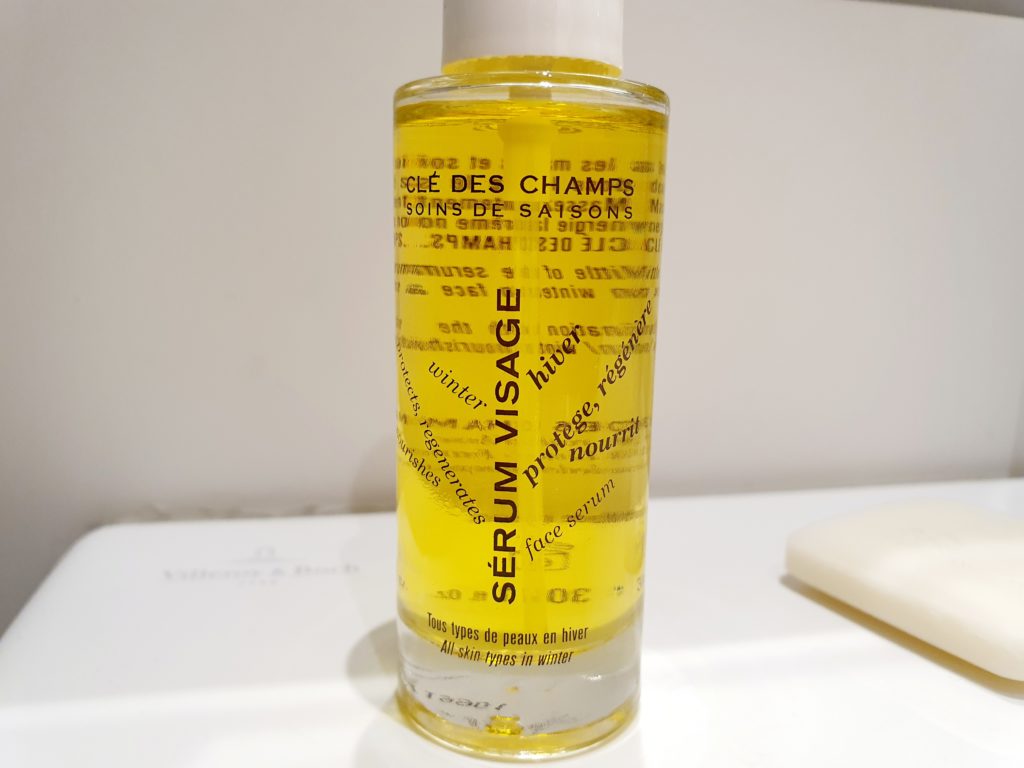 The summer serum also contains 3 essential oils and active ingredients. Perfect to calm the epidermis in the summer heat.
I absolutely love them! Not only because of their natural ingredients…but also because they are soooo nice to use.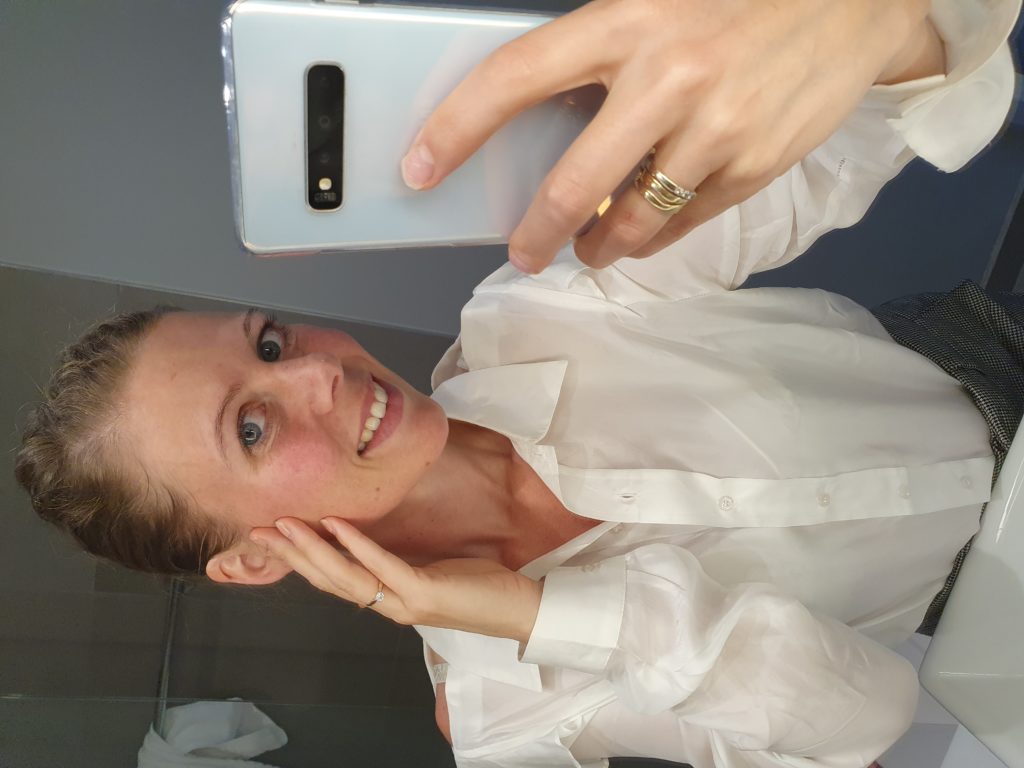 You can buy them here.