New radiace mask and scrub from Altearah bio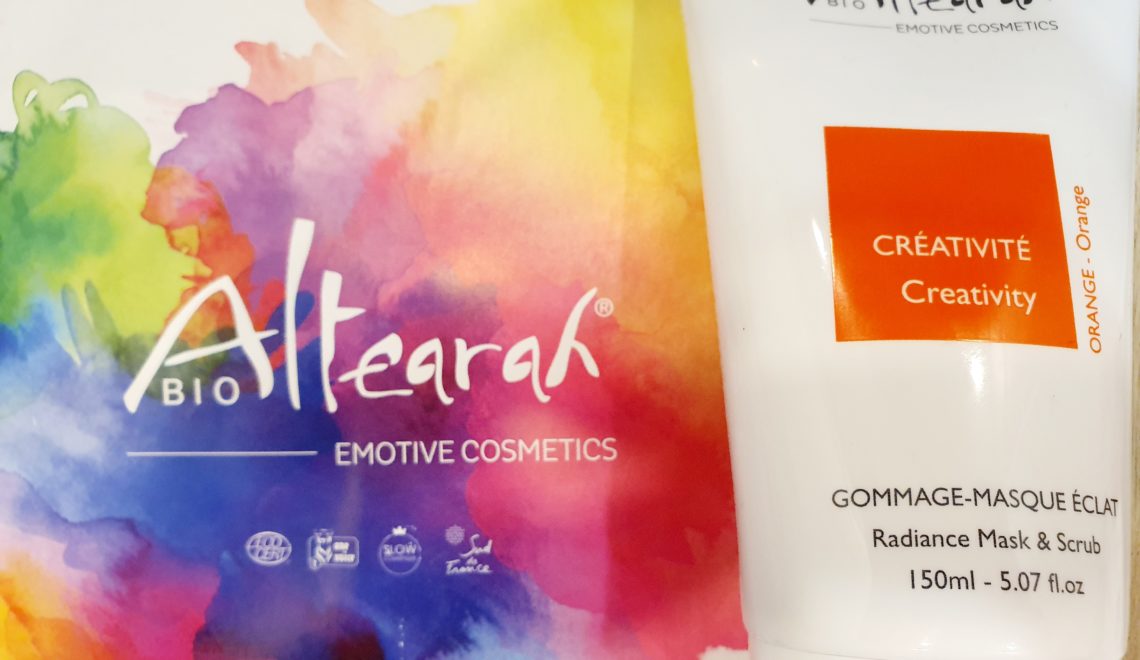 I just tested the new orange radiace mask and scrub from Altearah bio (one of my favorite beauty brands until now)…and I think it is..
…excellent.
It contains; native orange water and apricot kernel powder that helps you create an instantly radiant look and perfect pores.
…seaweed extracts that makes the skin texture smooth…
…marine ExoPolySaccharides: "the hyaluronic acid of the sea" to help you get a plumped skin.
…and the  orange radiace mask and scrub from Altearah bio equally works as an exfoliation thanks to its pomegranate oil, a rare and powerful soothing oil.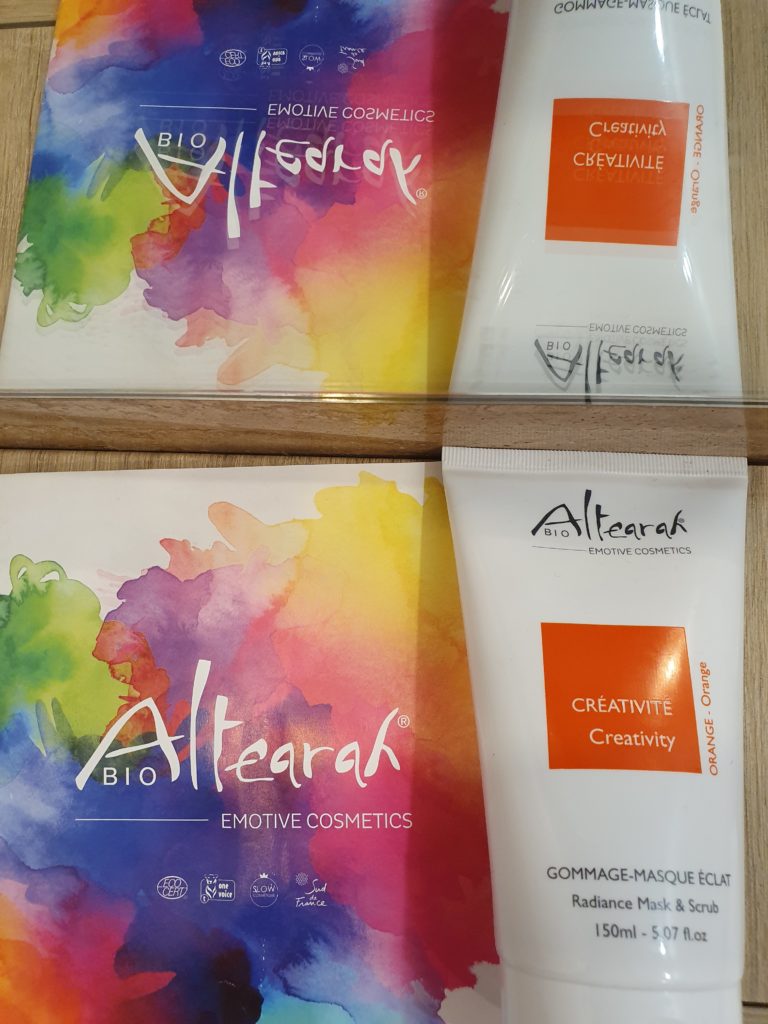 I apply it twice a week!
You apply a thick layer on the face, neck and décolleté. Leave it for 5 to 10 minutes. Wet your hands and exfoliate your skin with circular motions. Rinse thoroughly with clear water.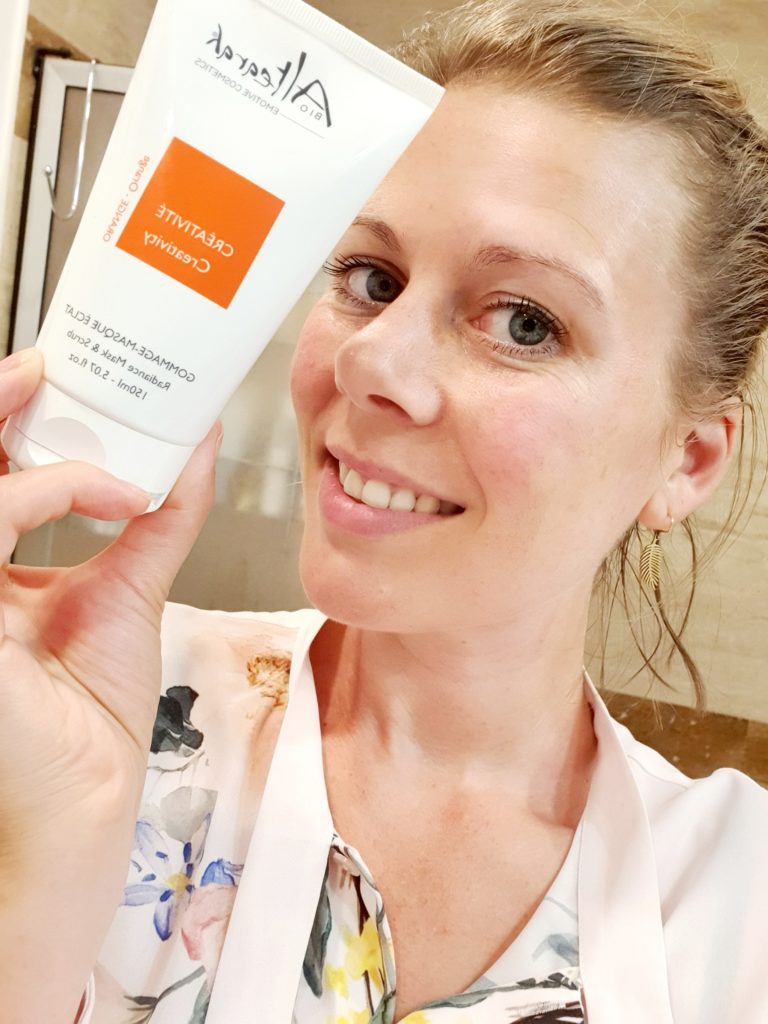 The skin feels amazing and fresh afterwards and when it comes to skin benefits, it should regenerate damaged skin and be good against dehydration and looseness.
But besides the skin benefits Altearah bio's products also have emotional benefits.
Altearah bio works with different colors. Each color contain a certain combination of essential oils with different vertues.
The color orange contains sweet orange, lemon, cedar, mandarin and lavandin.
These essential oils should help to encourage your creativity, stay focused and awaken your sensuality…and be good if you want to create a balanced relationship with nutrition, sleep and health and an emotional balance for example.
I love the new mask and all Altearah bio producs in general. I use them every day and it is the only brand so far that leaves me without red cheeks and make me look radiating. I really recommend you try it.