Get ready for winter with Altearah bio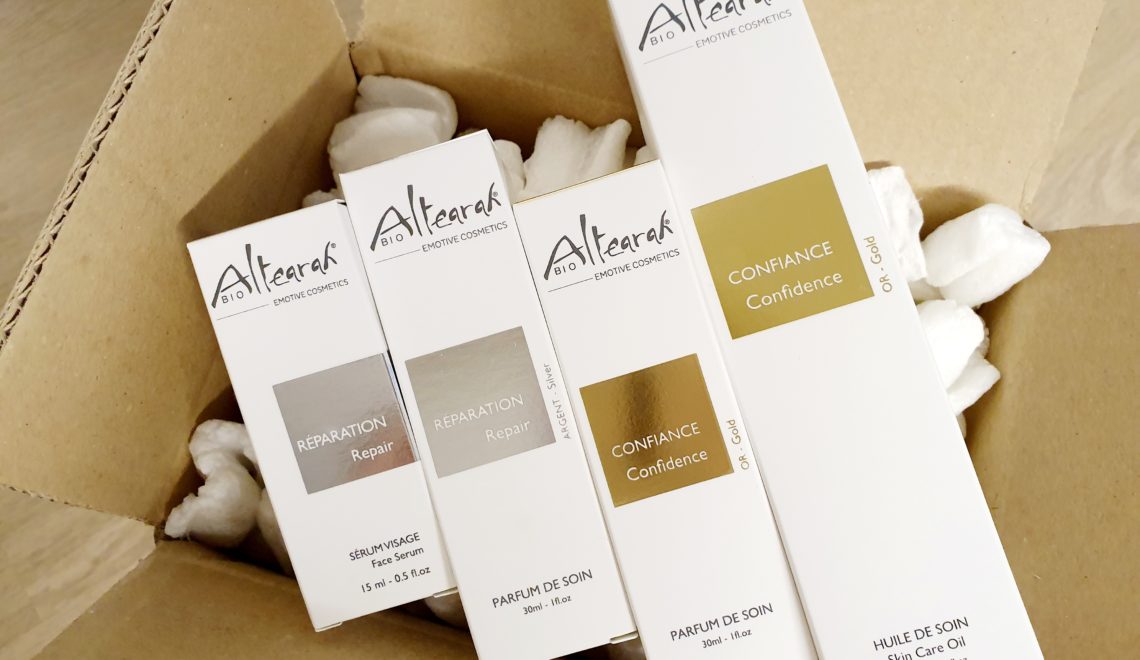 As the winter is getting closer it's good to start preparing you face and body for the cold months. Altearah bio have some amazing face and body-care products for that…
When it's cold outside the skin gets extra dry, so I like to apply the Altearah bio skin care oil after the bath! It adds extra softness to the skin, and it looks and feels all healthy and soft afterwards. The oil can also be used as massage oil.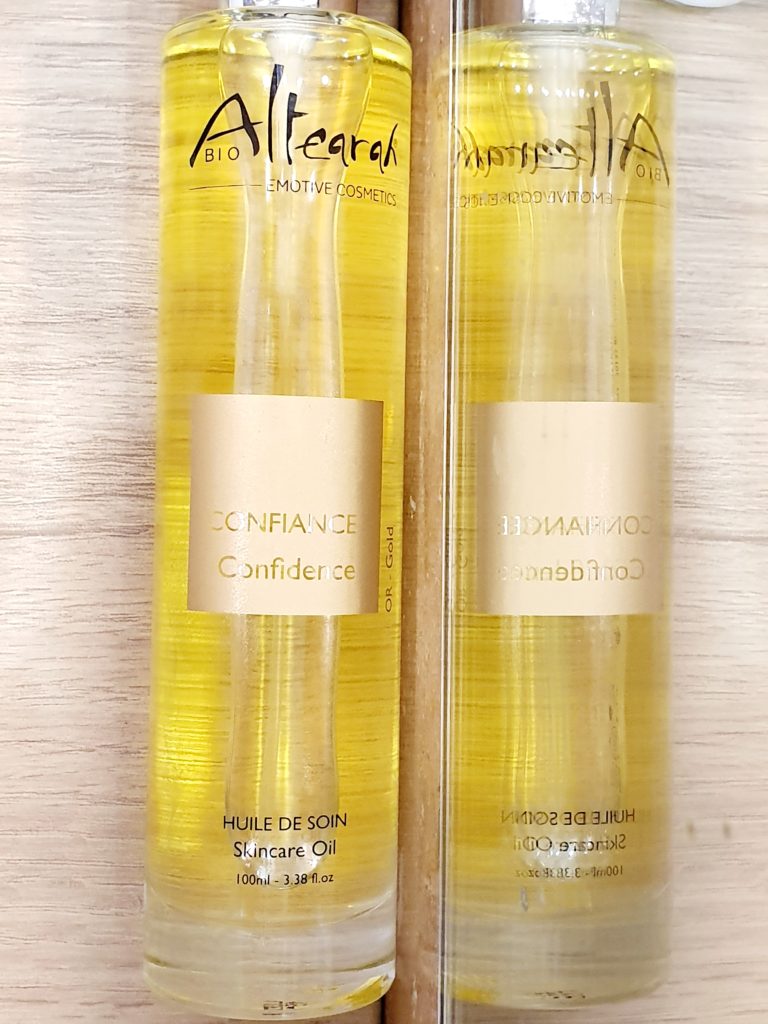 Depending on which color you choose the skin-care oil will work on different emotions as well thanks to the added essential oils.
The confidence – gold oil should help you gain more confidence and shine out. I am crazy about it. The oil smells fantastic and makes the skin all soft and shiny without being greasy.
During the winter months, with the lack of the sun, we sometimes feel the winter blues…this is the perfect time to give your confidence an extra boost, by spraying the gold perfume 2 times into the palm of your hand. Rub them together so the alcohol evaporates and bring your hands up to your face and breathe in deeply 3 times. This rituel should help you gain confidence and shine out. It's like a sunny breeze in the morning and great start of the day.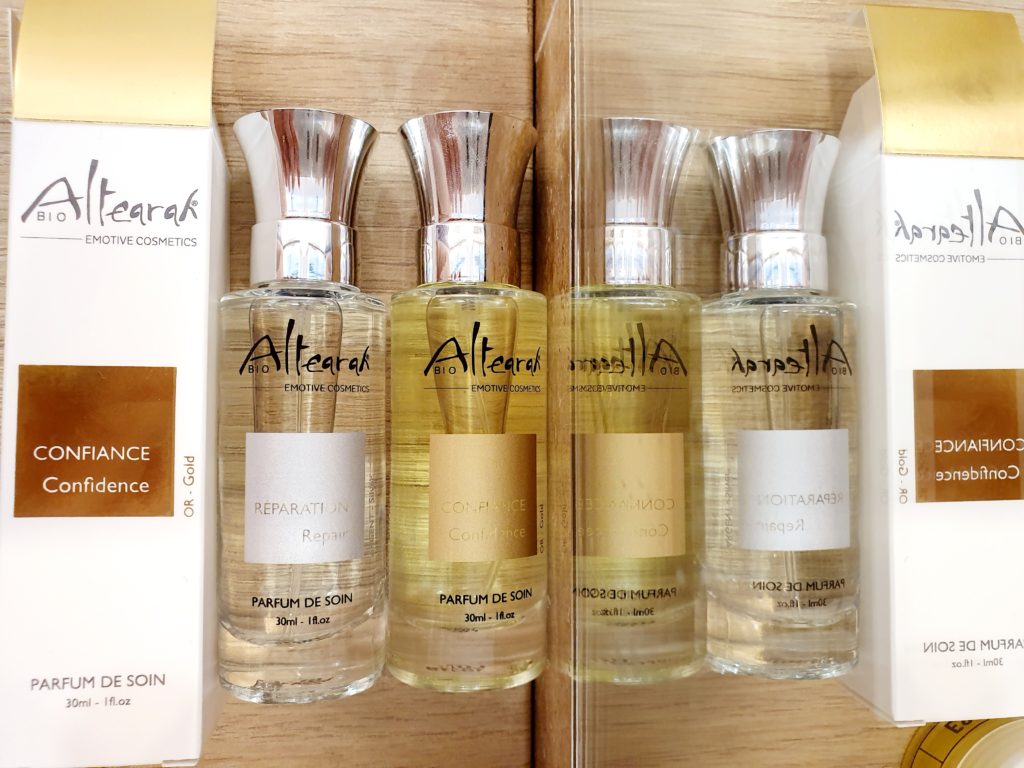 The Altearah bio perfumes comes in many colors…so you can change and use different ones depending on your mood. To reconnect with your inner self, try the silver perfume which is perfectly adapted for that.
Besides those, I love the silver serum.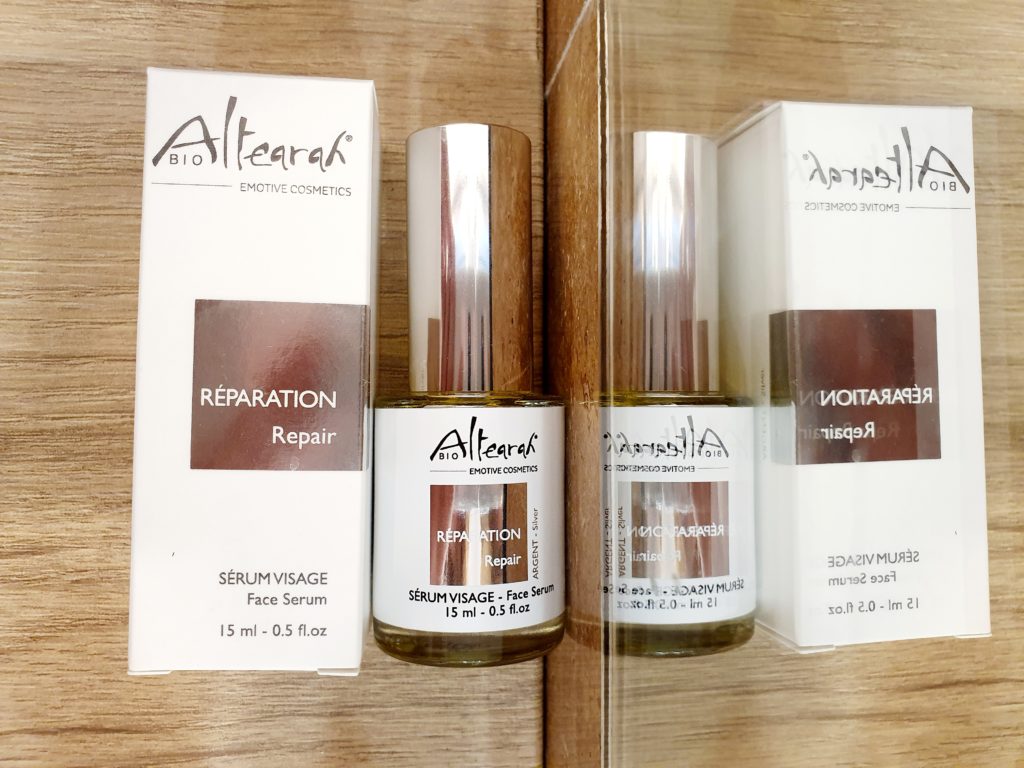 I basically use it every morning after having washed my face. The silver serum (repair) is rich in highly active plant extracts and protects against oxidative stress, reduces redness, prevents aging and repairs deep down.
I have a super sensitive skin and red cheeks that appear as soon as I use a product with chemical stuffs in. Since I've started using Altearah bio's natural products my skin have become much cleaner and the redness is gone. I am a big fan.