Go to Saint Étienne to try L'escargot d'or restaurant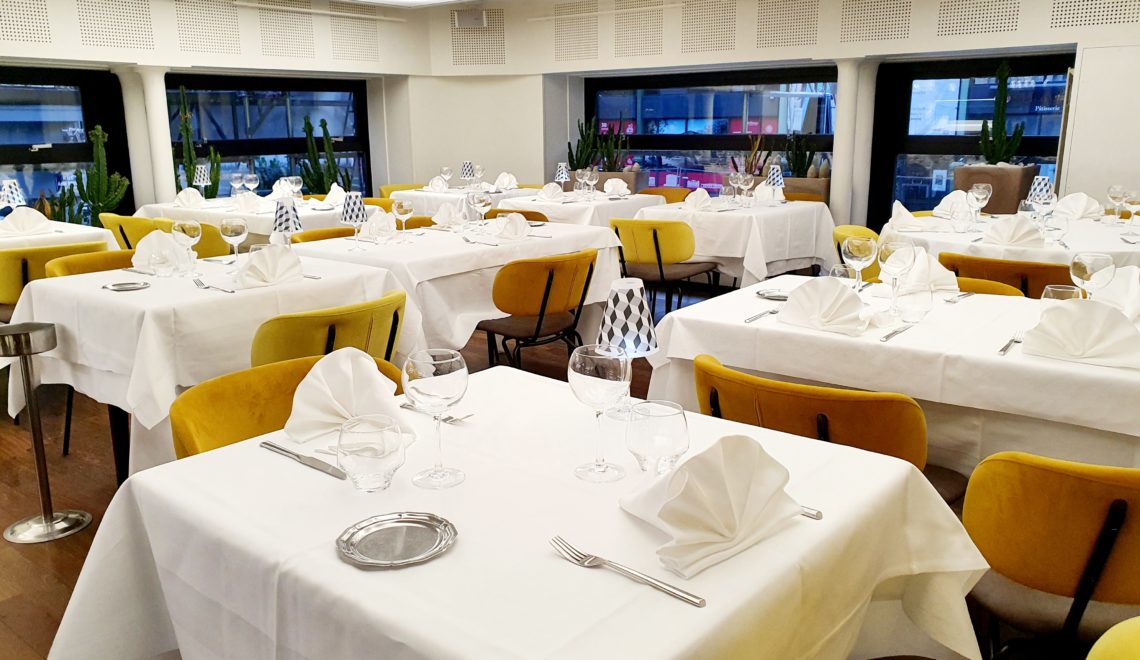 When you visit Saint Étienne near Lyon, then please do yourself a favor and drop by the "Escargot d'or" restaurant. Their gastronomic dinner alone is worth going to Saint Étienne for. My tastebuds had the time of their life. Discover it here.
The Escargot d'or restaurant is situated in the heart of Saint Étienne city centre.
The place is stylish, bright and warm…and even though the winter announces its cold outside, a halo of light shines inside. A cozy ambiance that spreds with the conversation of the guests.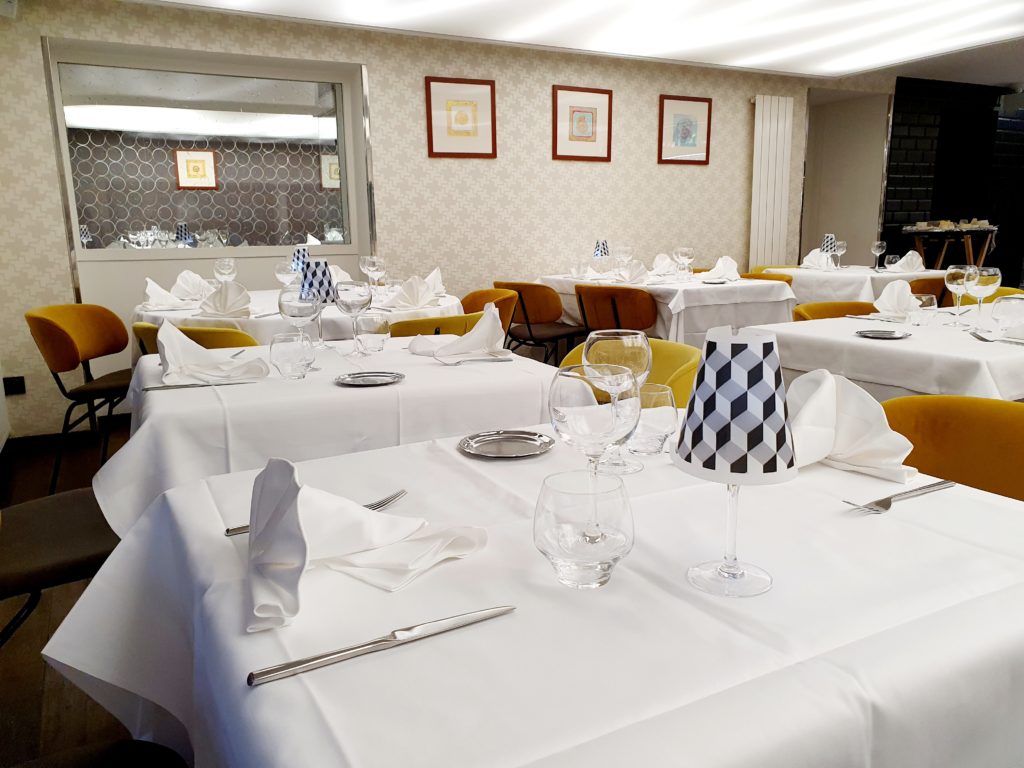 2 minutes after my arrival other guests started streaming in and suddenly 4 rooms were filled with dining people revealing the success of this restaurant.
The waiters were super polite and made one feel at home immidiately.
I sad down and looked at the menu…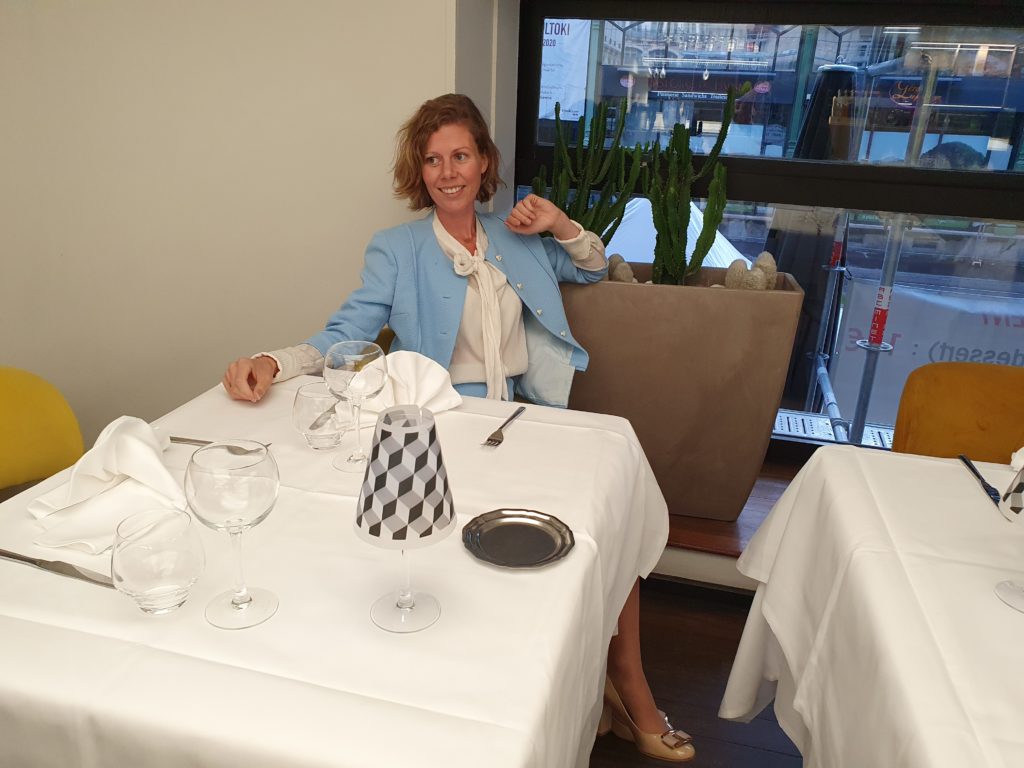 Everything looked good but I chose the menu at 41 euro…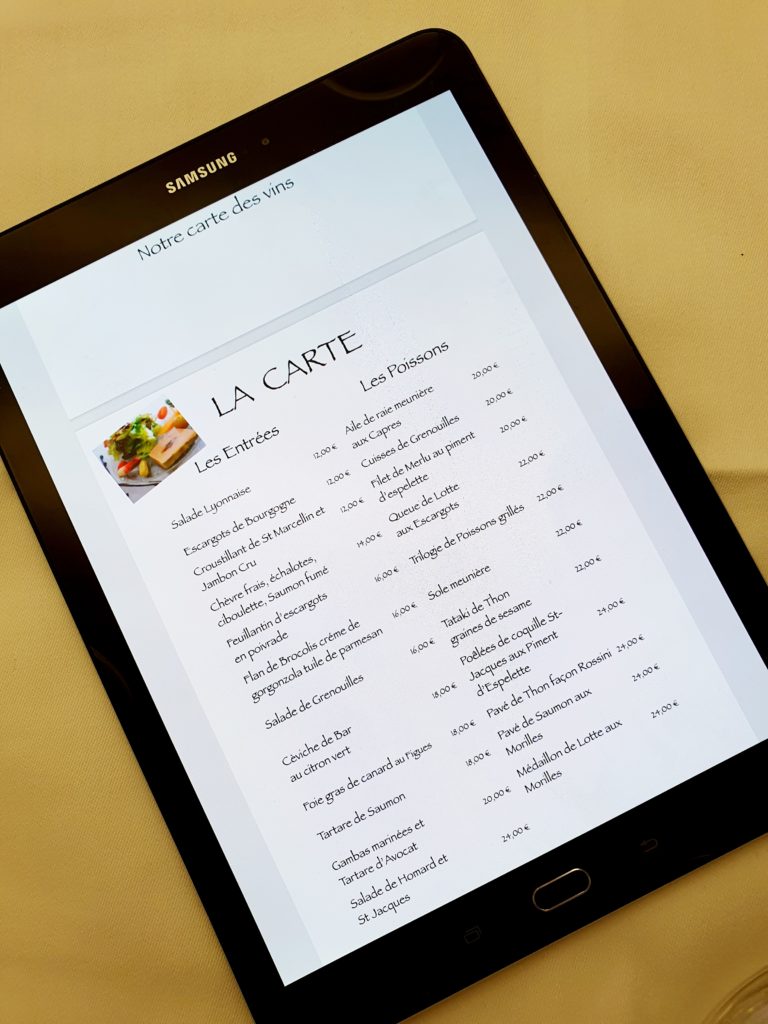 That turned out to be an extremely good choice.
While waiting for the starter, a mousse of delicious and creamy goat-cheese and salmon was served together with a glass of champagne.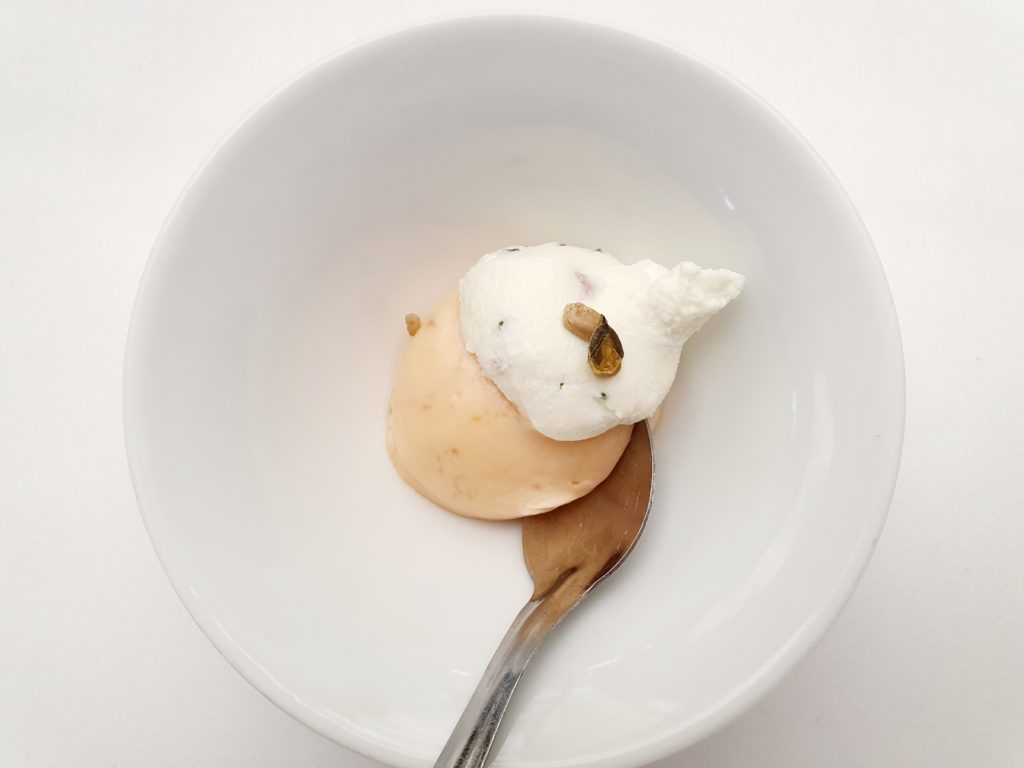 A true joy…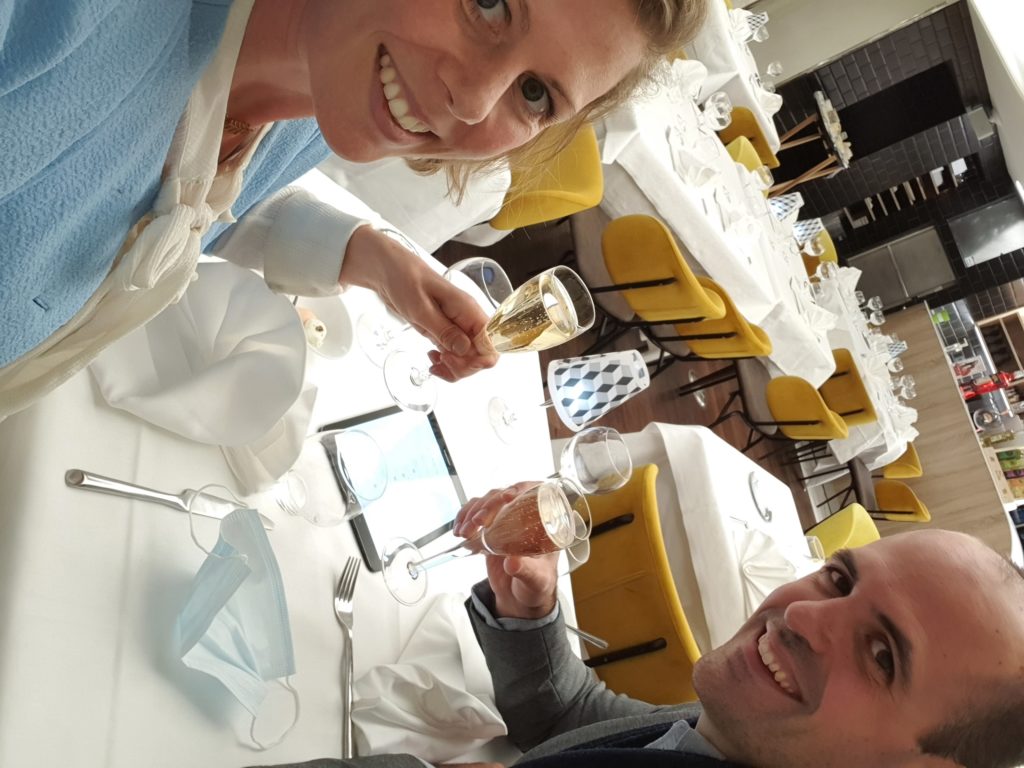 Then the starter: Gampas served with avocado and fresh salad. A delicious and refined dish…fresh and tasty and a perfect link to the nature that surrounds Saint Étienne.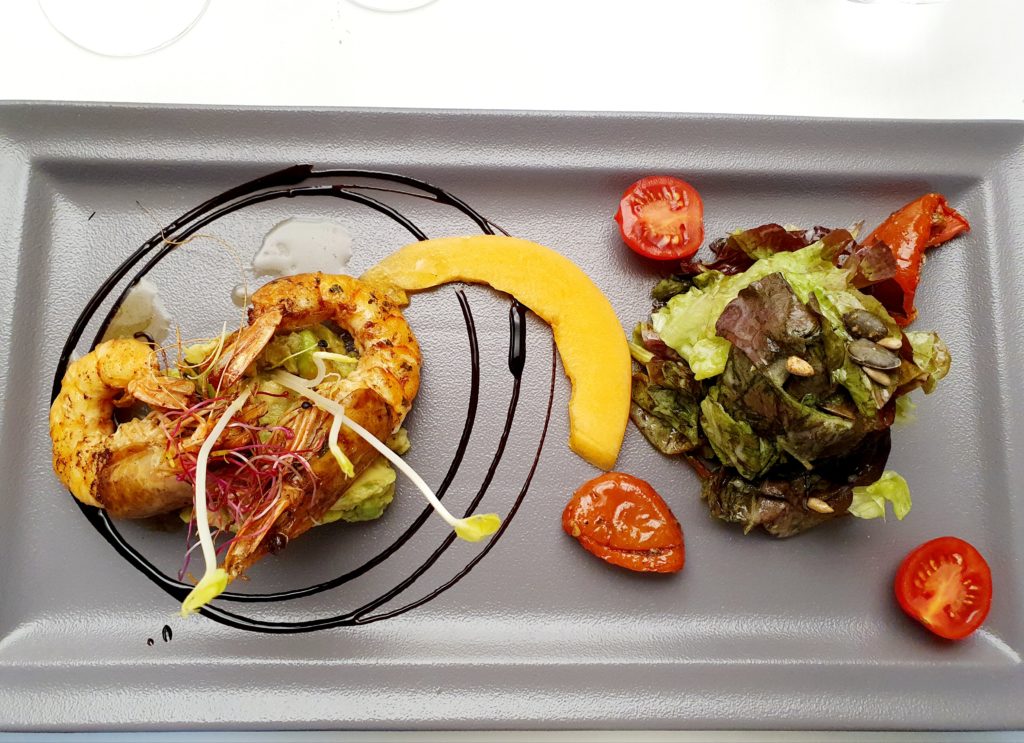 It was served with a glas of white wine "copain / copine" from Bordeaux with a touch of chardonnay in it. Fruity, round and light. Ideal to start a meal.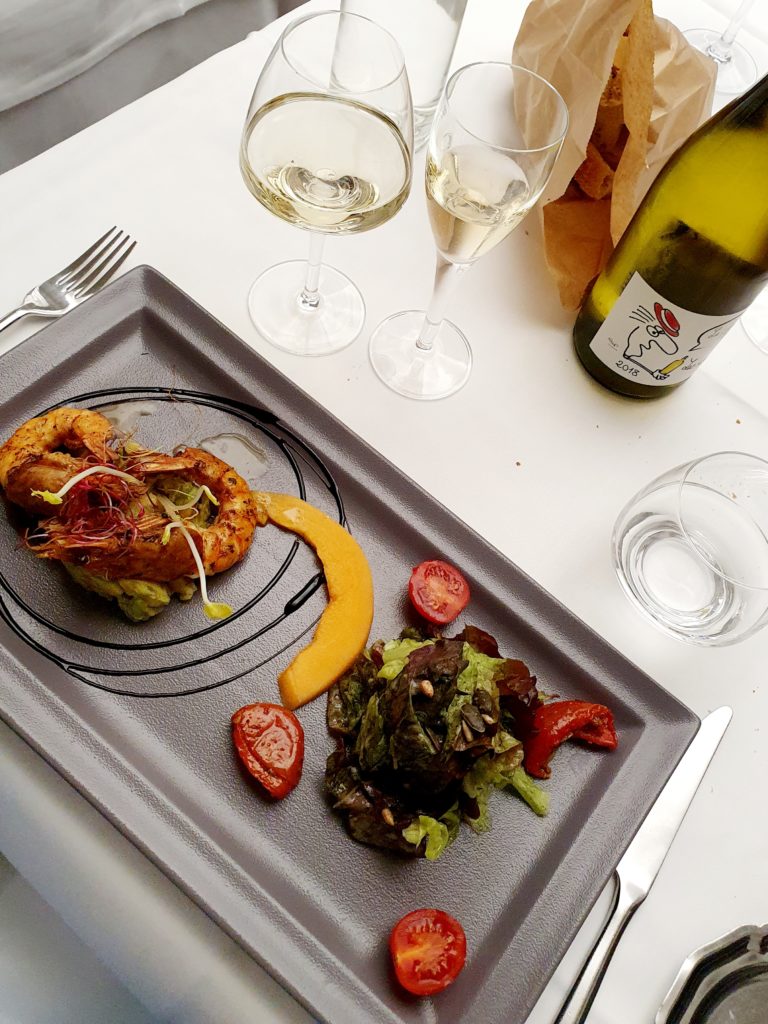 Then it was time for the main-course: Monkfish tail served on a bun of potatoes with snails on the top and butter sauce at the side.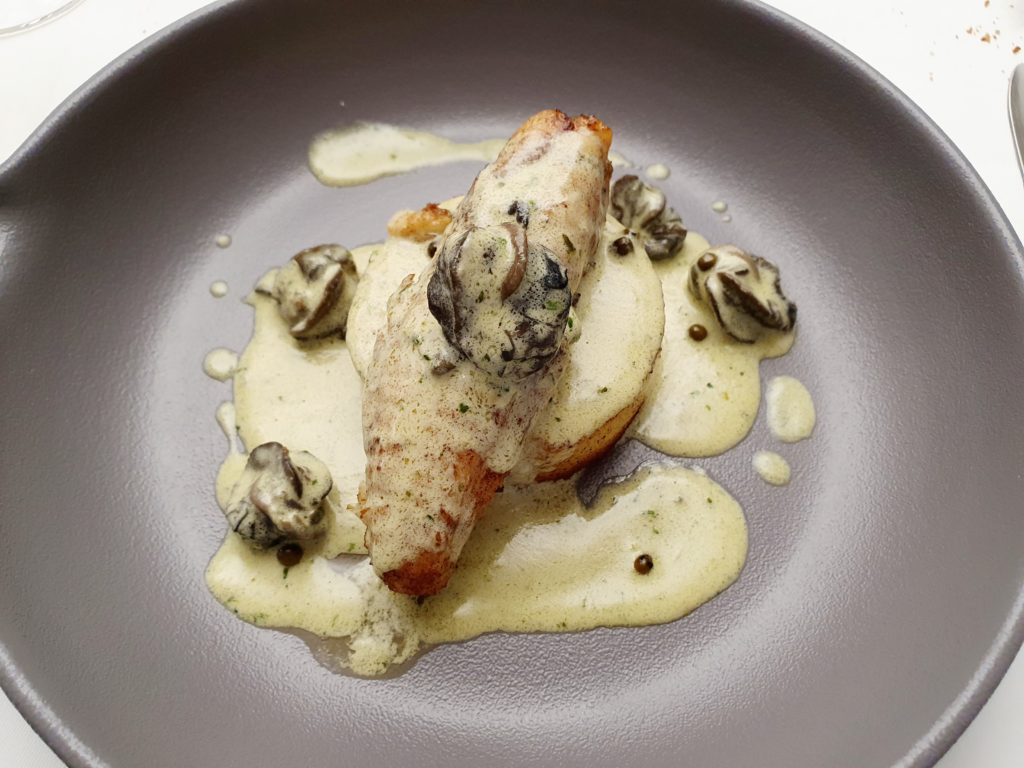 This is probably one of the most surprising dishes I have ever tasted. Sooooo extremely good. And I am not a fan of snails normally…but this was outstanding. Absolutely delicious and creamy …a real treat. Seriously: fish and snails!!! Wow …
It was served with a glass of "Petit bourgeois" wine … floral, fruity and with a mineral character. I really liked it.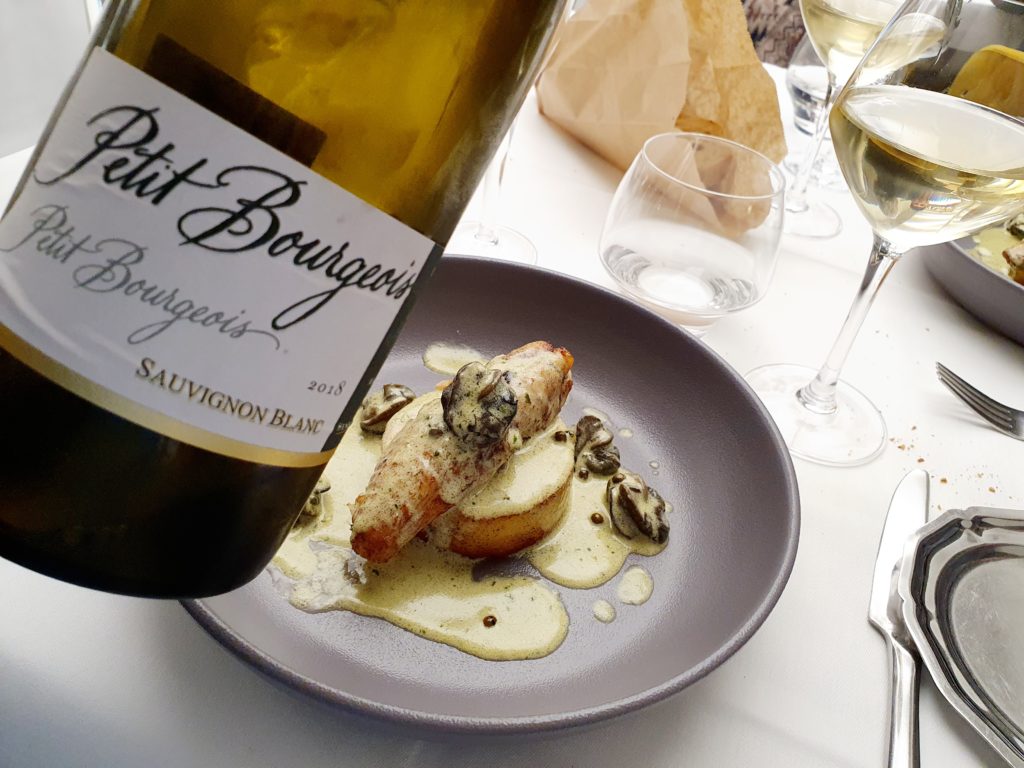 These previous dishes had been quite generous, so I liked that a vanilla ice cream with an alcohol of verbena was served to help me digest. Super good as well.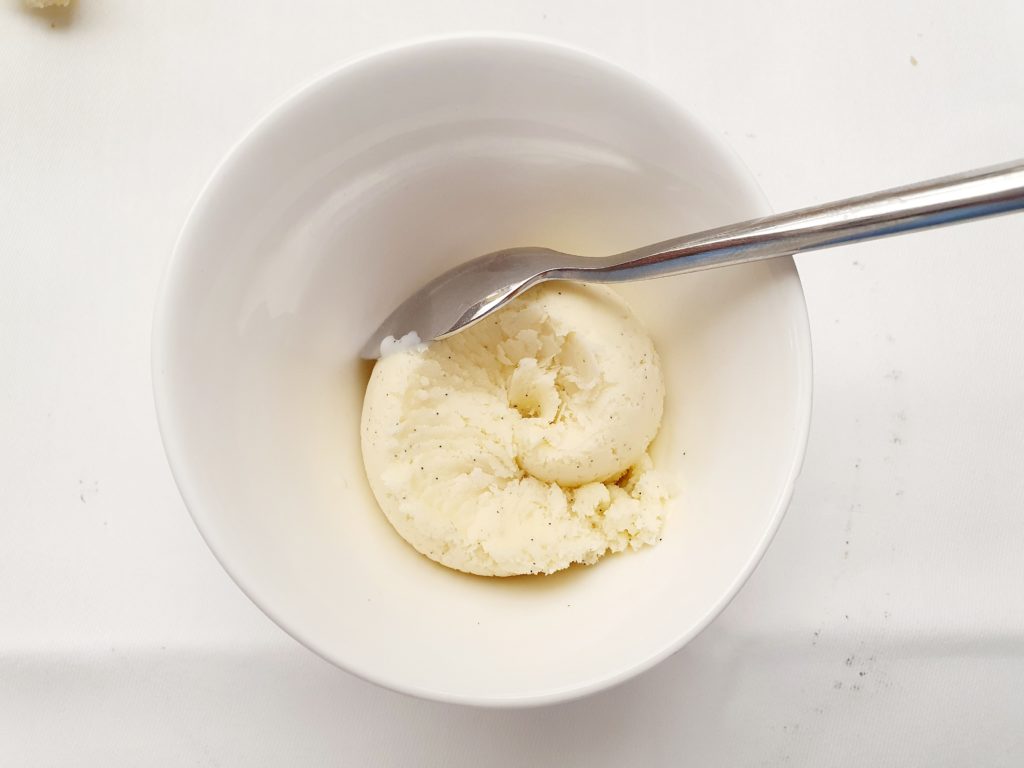 In general I would describe this menu as a real tasting adventure. Each dish was surprising and a treat for gourmands. No wonder that people come back to this restaurant.
Afterwards another dish was served: tender meat with fresh vegetables…as beautiful as it was for the eyes, as good it was for the mouth.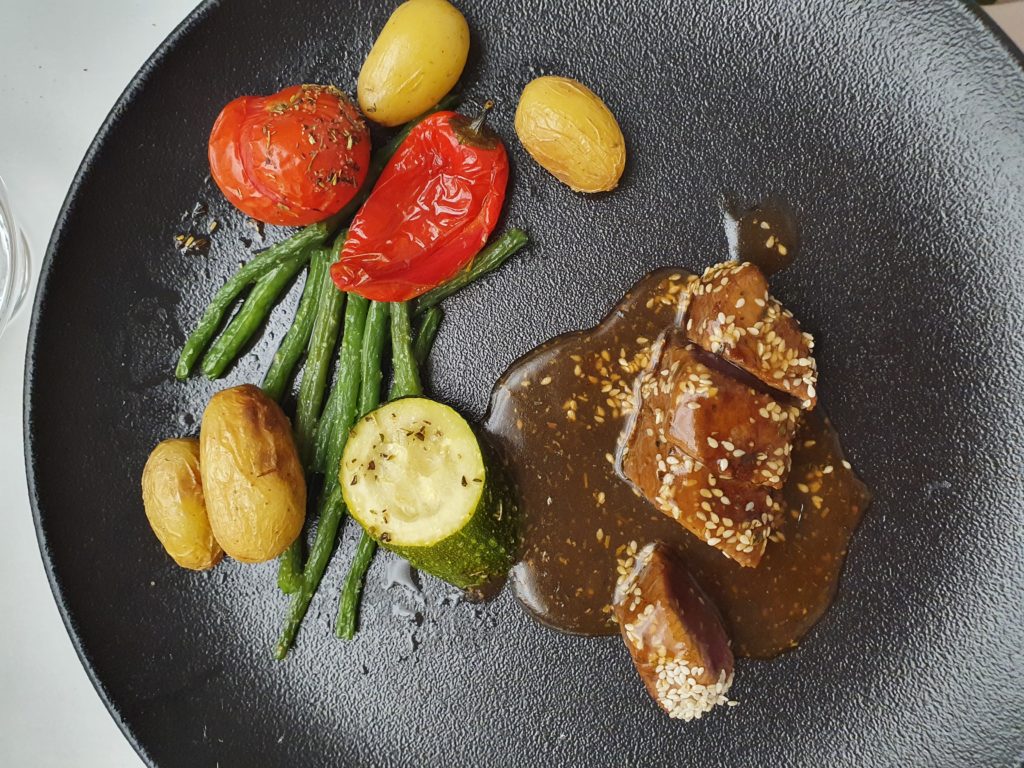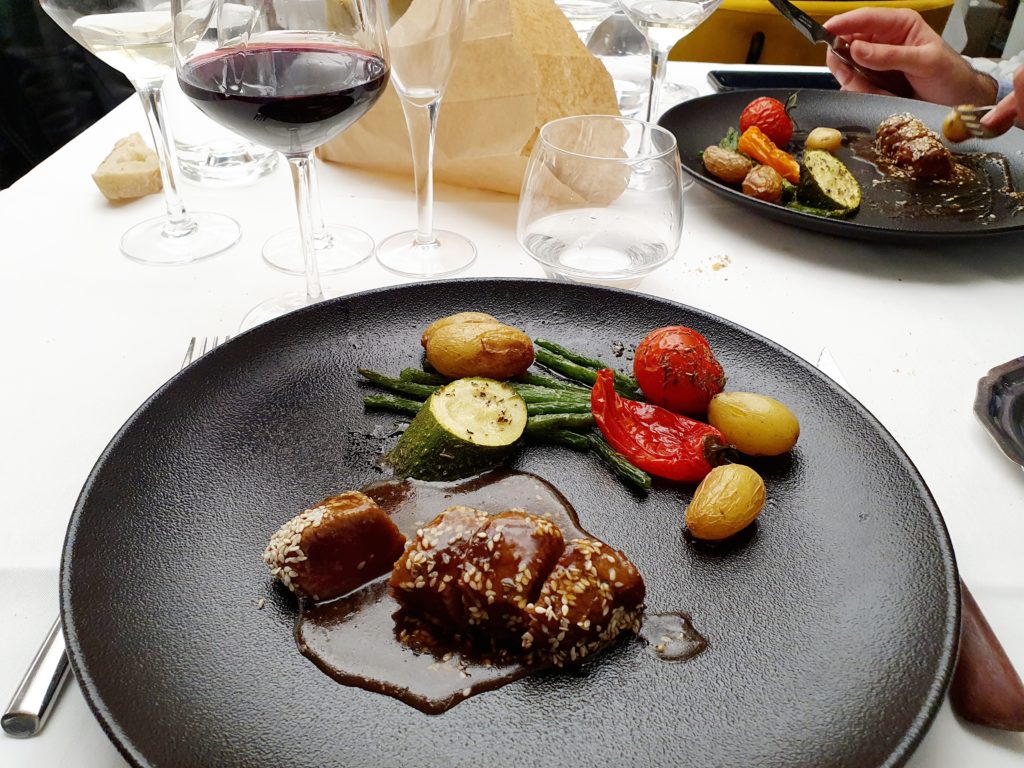 It was served with a glass of good redwine… perfectly suited to the dish.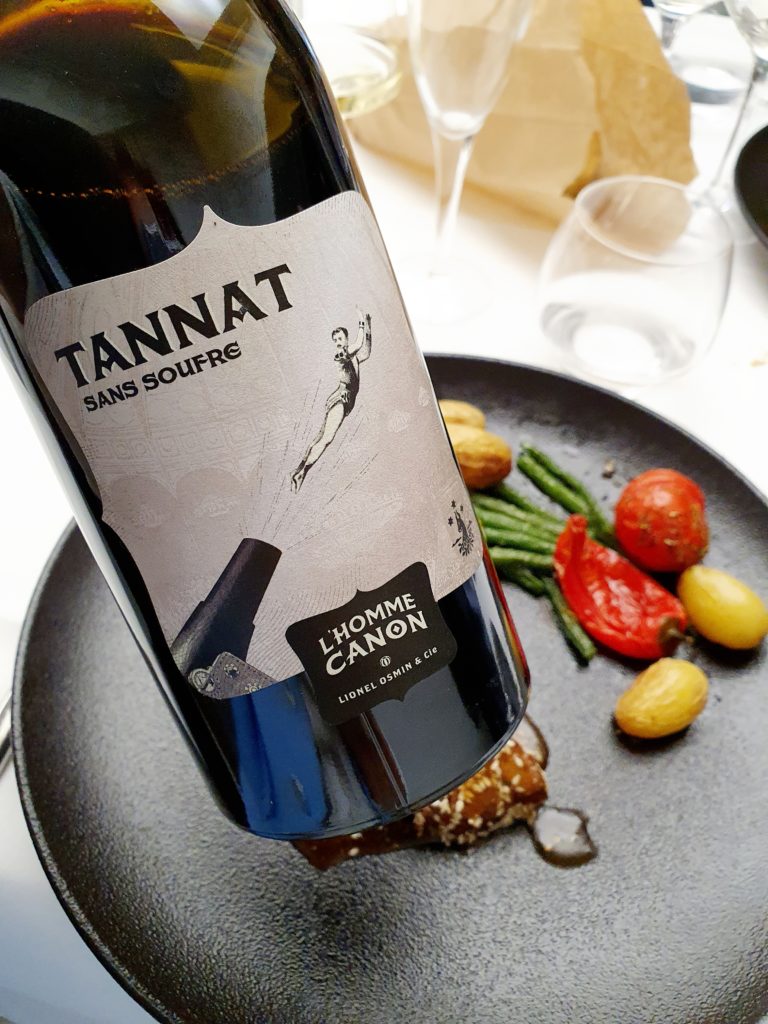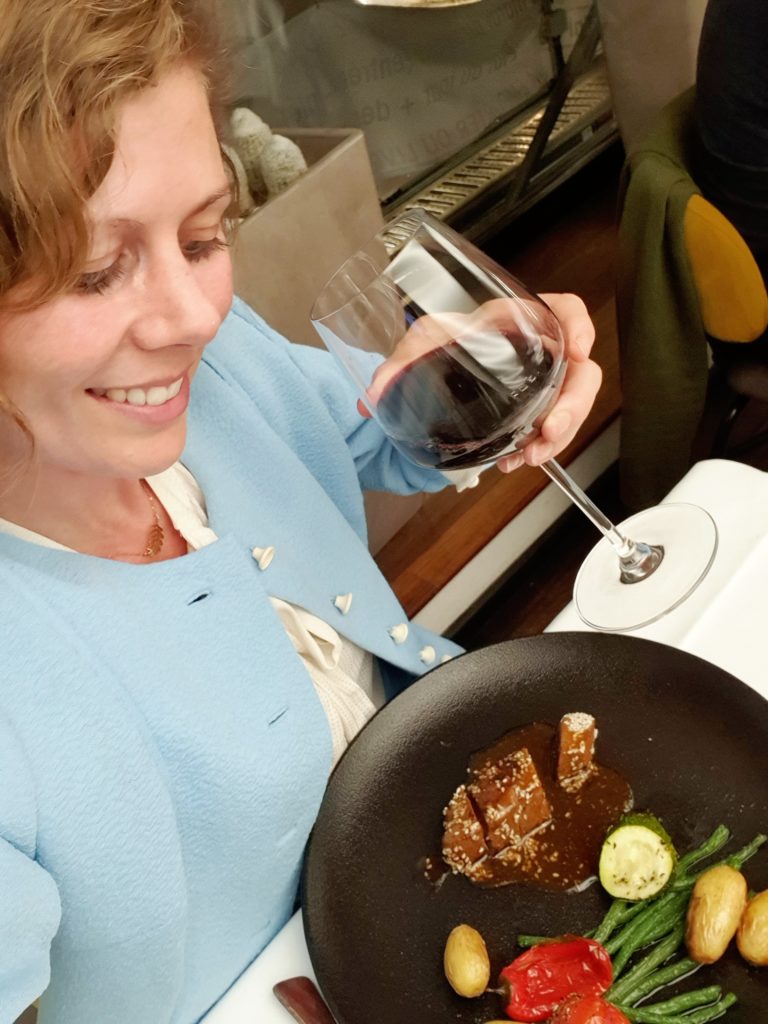 When I thought it couldn't get any better the waiter came along with an entire table filled with cheese to choose from… truffle-cheese…reblochon…camembert and you name it…woooow.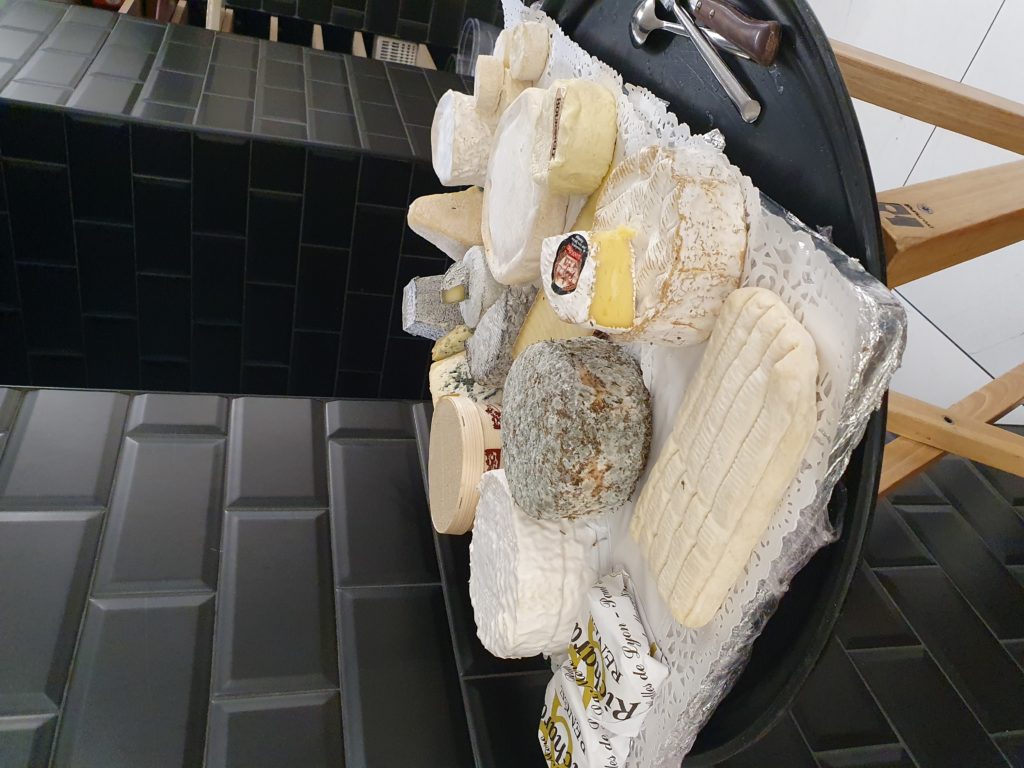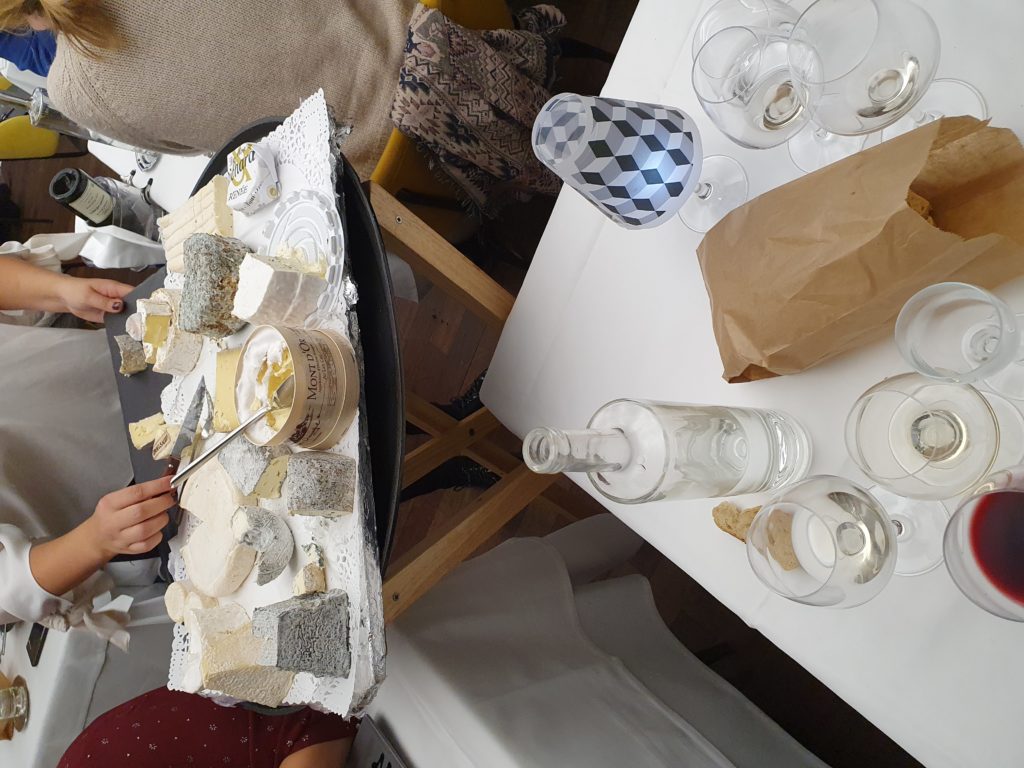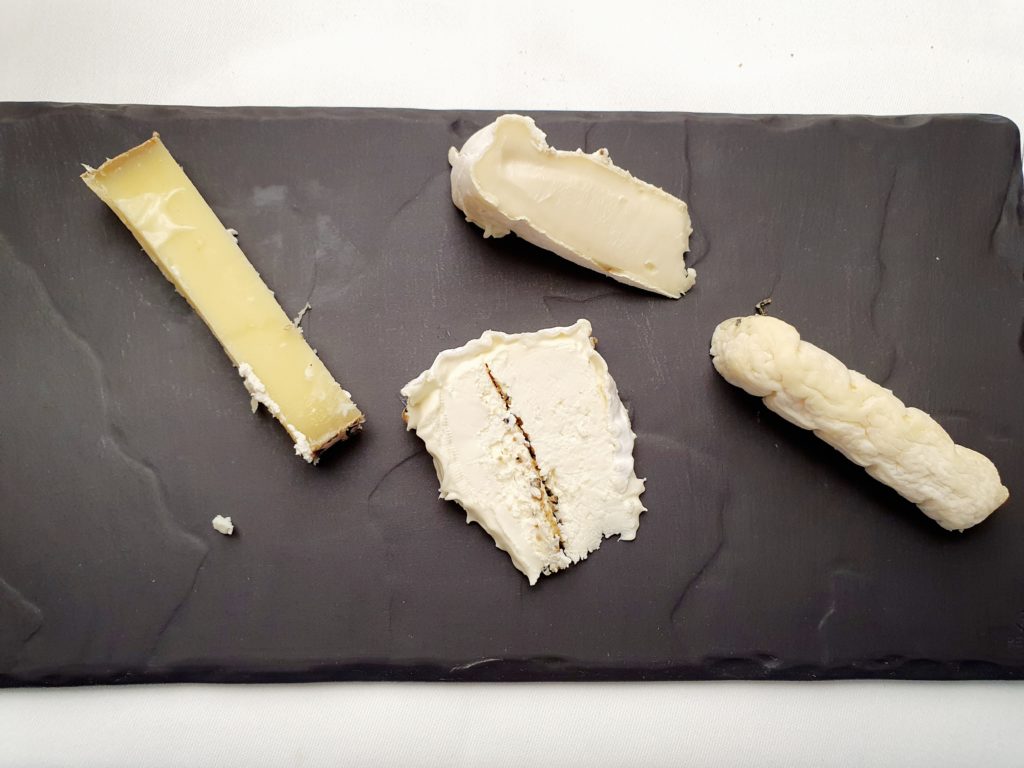 Finally it was time for the dessert….
My man had the profiteroles…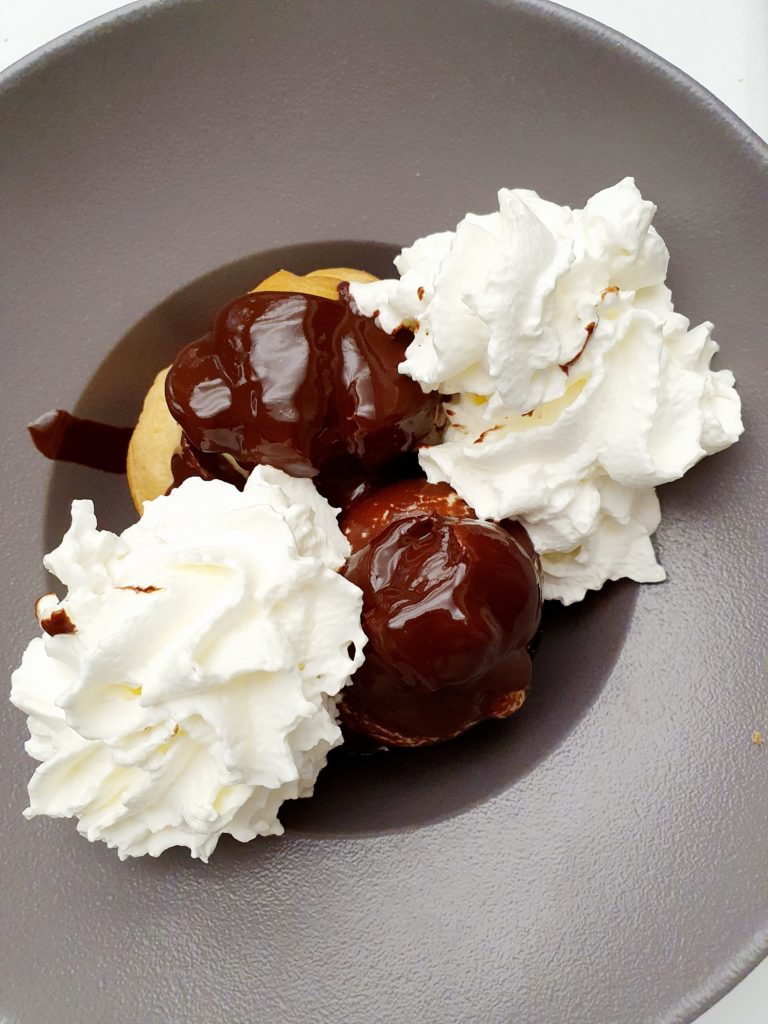 …and I had a fruit dessert which was soooo good..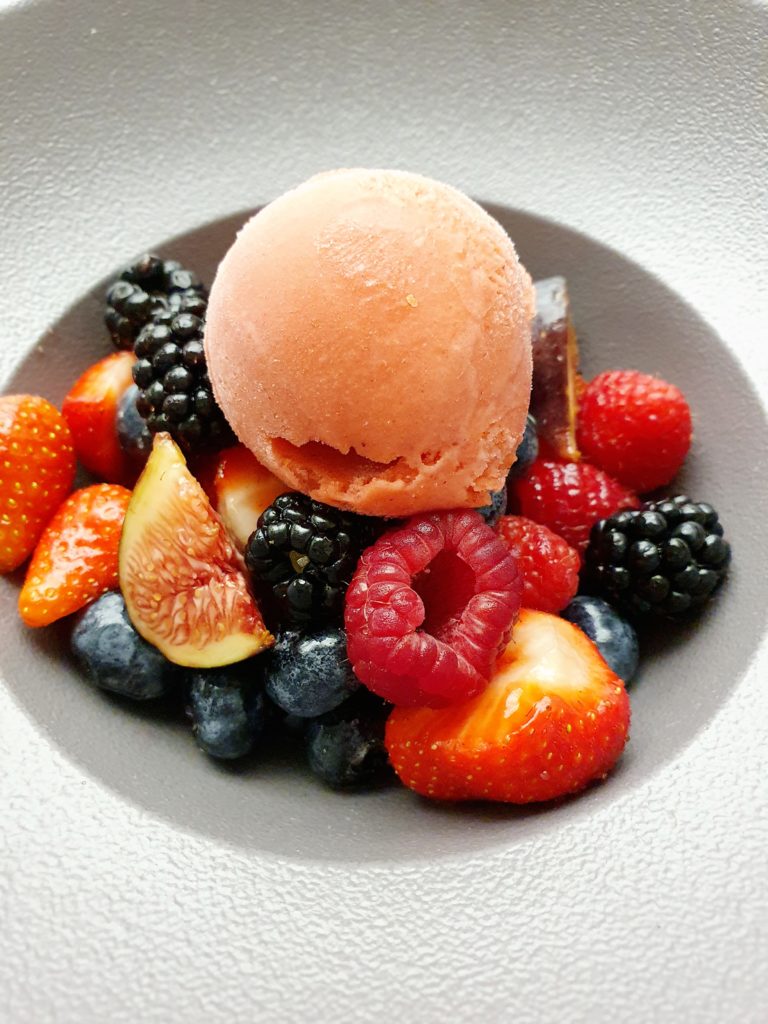 Absolutely perfect….
It was served with a glass of gewurtztraminer. One of my favorites.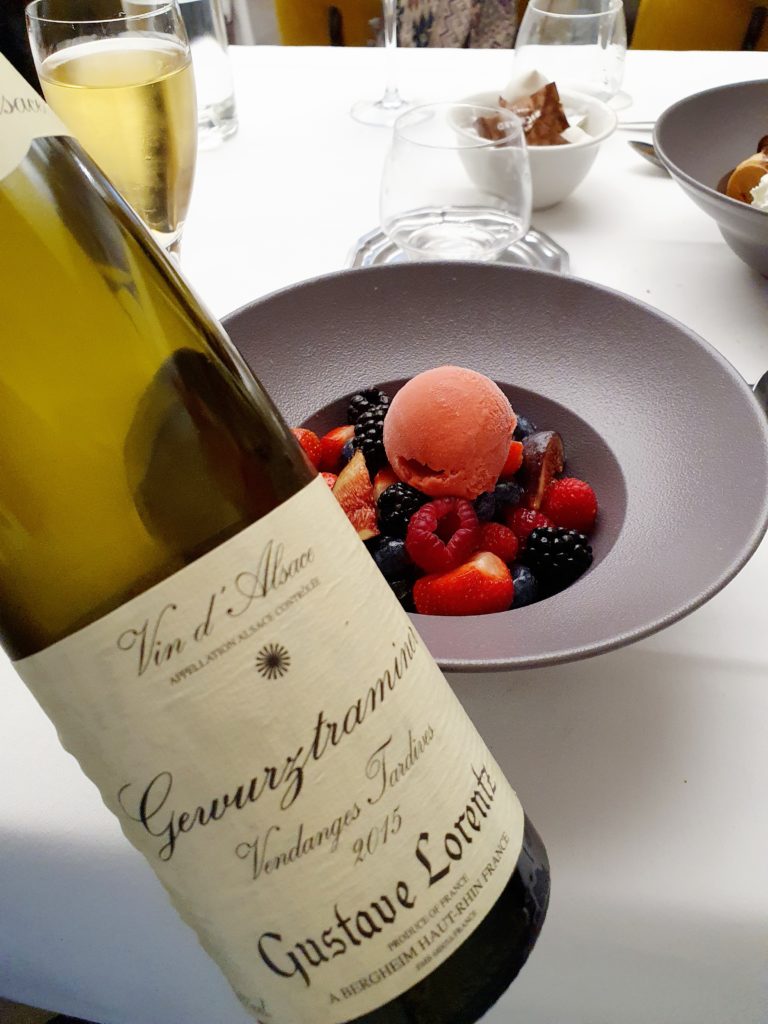 Thank you for an unforgettable experience. The L'escargot d'or is really a restaurant not to miss out on when you are in Saint Étienne.
Book here