Create the perfect ambiance at home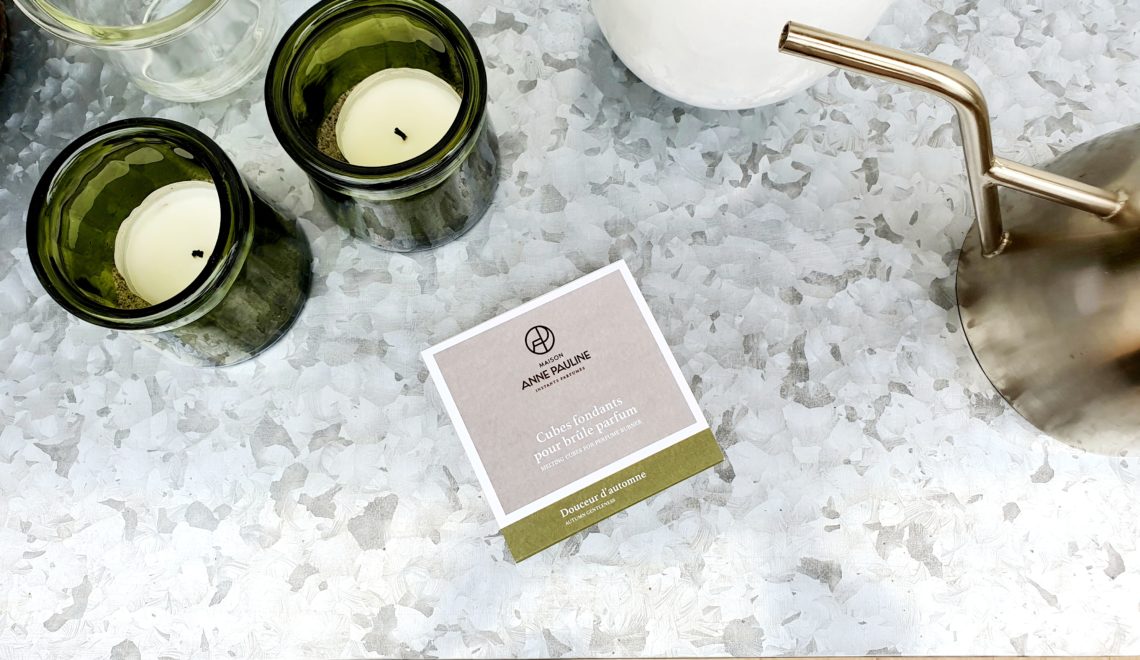 Create a perfect Autumn ambiance at home with the perfume cubes and scented bags from La Maison Anne Pauline! It's a great way to create a certain mood at home. I've tested the Autumn perfume cubes and cotton flower scented bags and…The woody, spicy perfume of the cubes with notes of Juniper, Iris and nutmeg leads ones thoughts off to the perfect autumn day… 
You simply put one of the cubes in a perfumer burner. As it melts it releases its delicate fragrance for roughly 6 hours. It's creating a fabulous ambiance.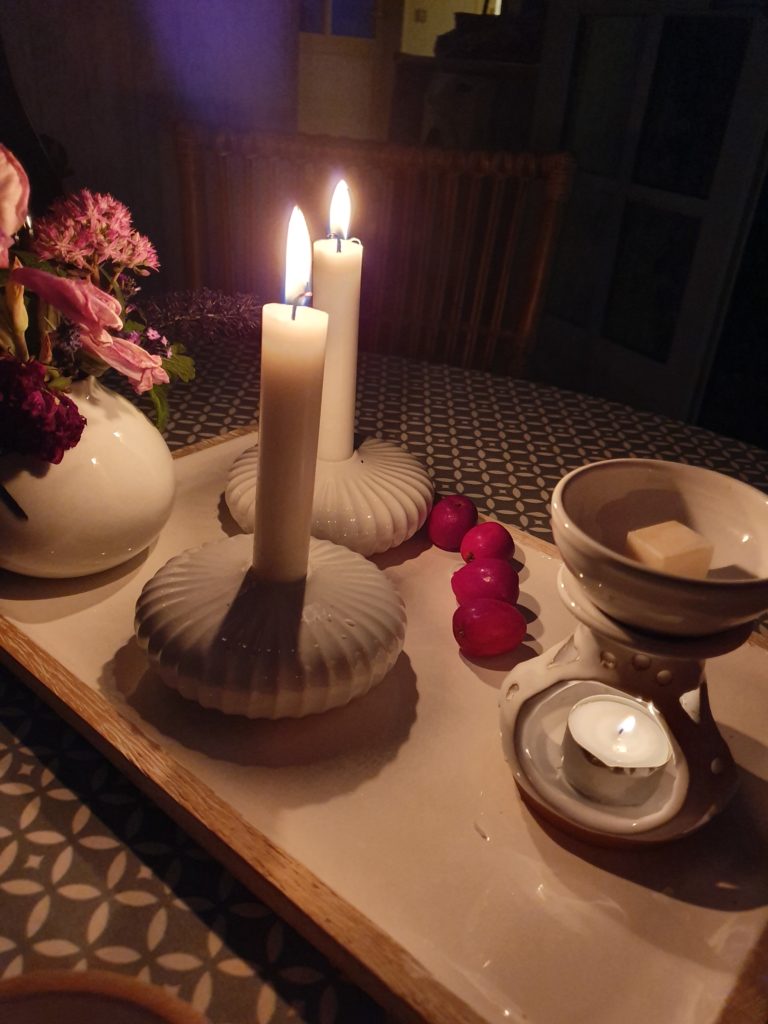 Beyond 6 hours cumulative use of the same cube, mob the remaining liquid with paper towels and clean the scent burn.
You can actually use the cube more than once by putting out and relighting the candle until all the perfume has been diffused.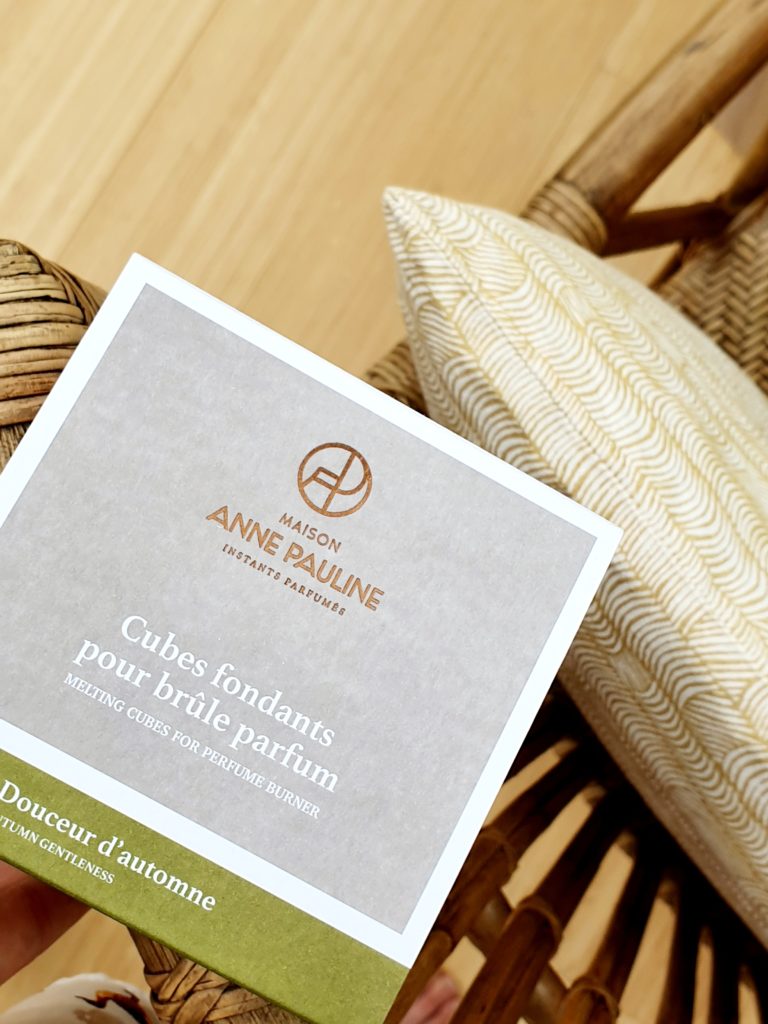 A set contains 9 cubes that can diffuse for about 56 hours!
A couple of useful advice:
Wash your hands after handling and do not ingest.
Do not leave within the reach of children.
Use under supervision and do not move it while the wax is still hot.
Store in a dry place and away from heat.
The scented bag
Hang up the scented bag or place it somewhere in the house where you want the nice perfume..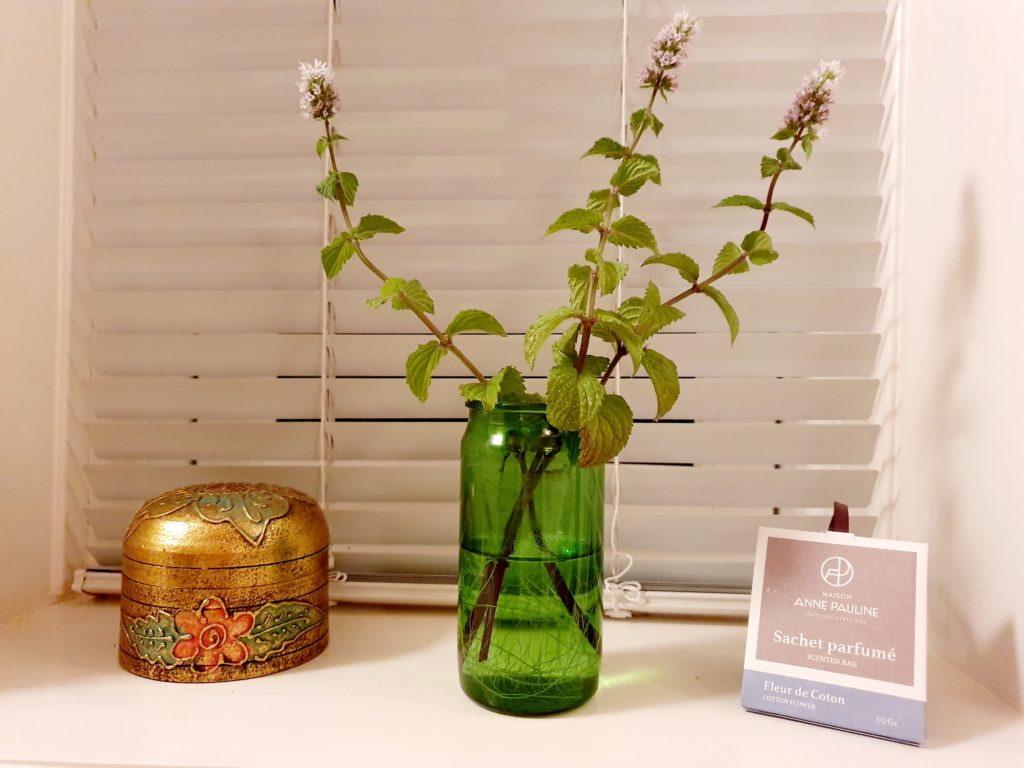 It smells really good and at the same time it's a fine little decoration object.
You can find them here.