Ittikid – Scandinavian quality clothes for children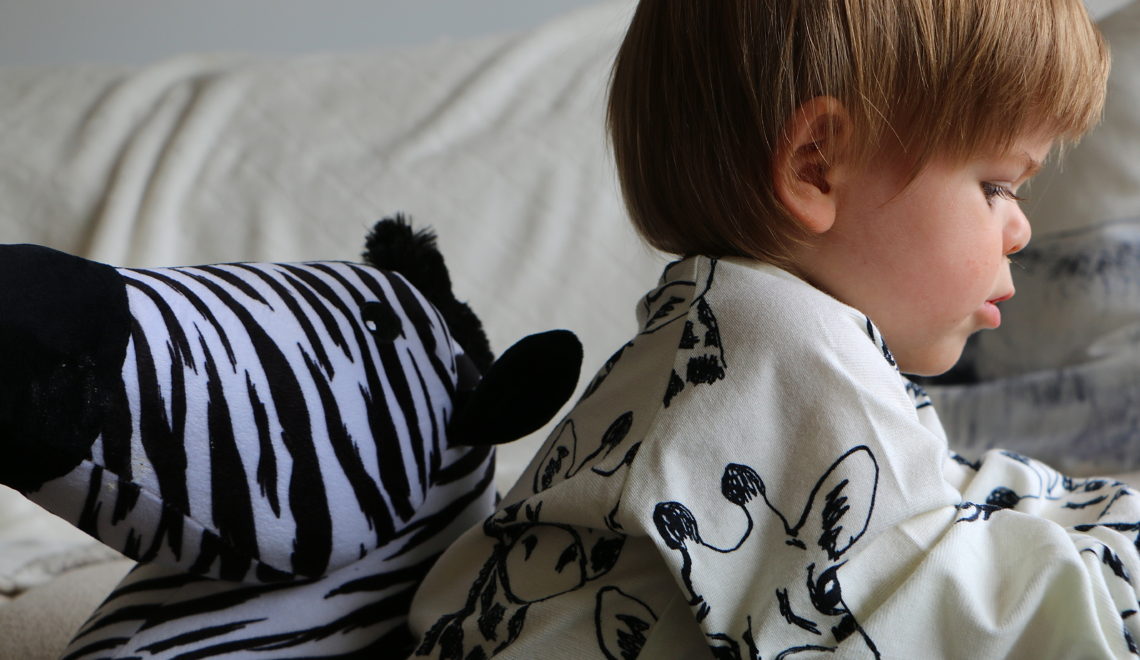 I just found a fabulous website selling Scandinavian baby and kids clothes in the US. It´s simply all the best of Scandinavian brands so you don´t need to search the web forever for good quality clothes for your kids. Discover it here and get 10% off with the code AGENTLUXE.
Ittikid.com is run by a Swedish-American family, who lives in western Massachusetts and who offers fabulous children's clothing from Scandinavia.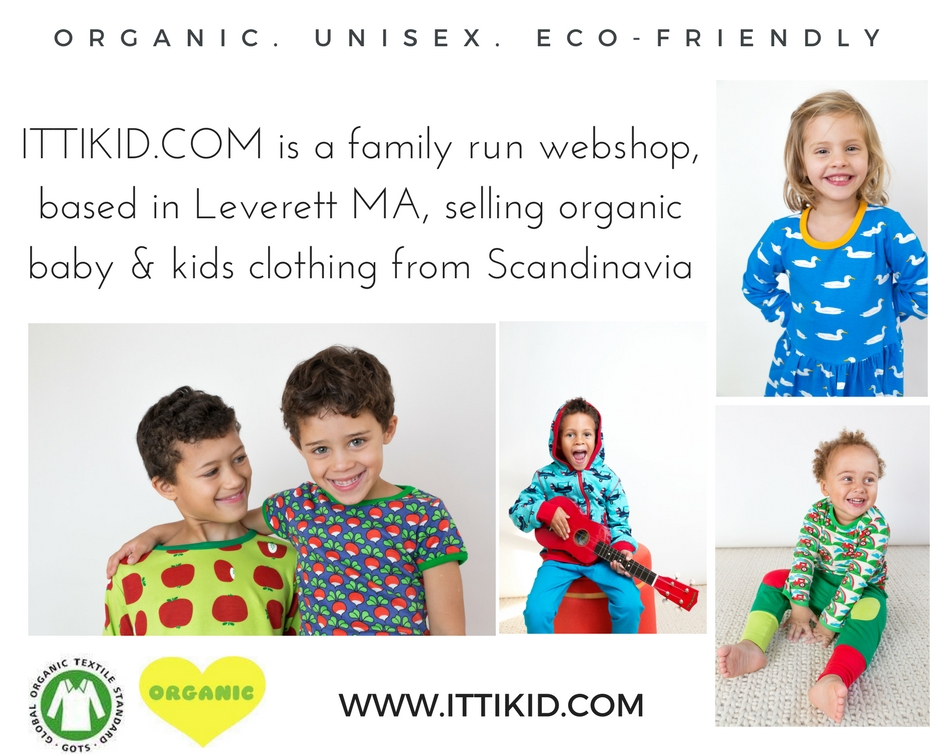 I asked the owners: Leah and Calle what made them start their company? They said:
"When our first daughter was born, we noticed a need for practical and unique children's clothing in the US. Clothing that all children can feel confident and comfortable wearing. In Sweden, there is a saying, "No bad weather. Only bad clothing." Ittikid is our way of encouraging the simplistic nature of childhood expression and discovery; for kids to be kids, regardless of weather. Play outside, as often as possible. Get dirty. Get muddy. Climb that tree. Jump in that puddle. Dig that hole. Put our clothing through years of play and exploration, and then pass them along."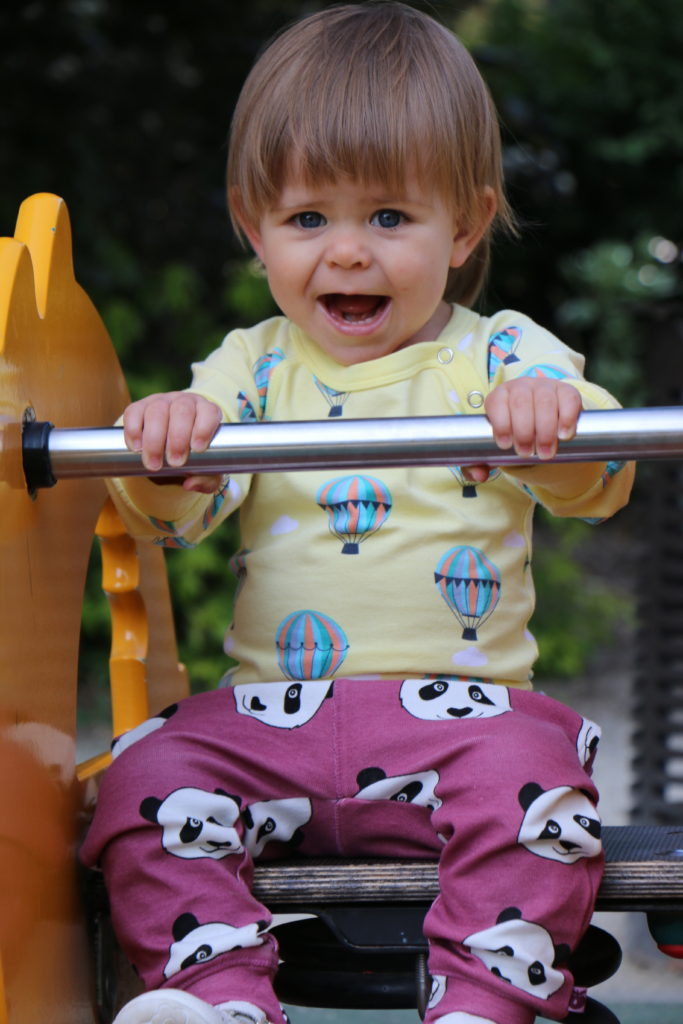 As a Dane myself, I love that philosophy, especially as I grew up myself climbing trees and expressing my creativity in many different ways. I think there is nothing better than wearing quality clothes that you feel comfortable in and actually end up forgetting that you are wearing. That´s why I´d like my girl to wear clothes like that: so she can feel comfortable and at the same time colorful and playful to activate her imagination and creativity.
On the picture above my little Lucie is wearing the Hot Air Balloon Onesie from Geggamoja. and the super cute Panda Bear Pants from småfolk.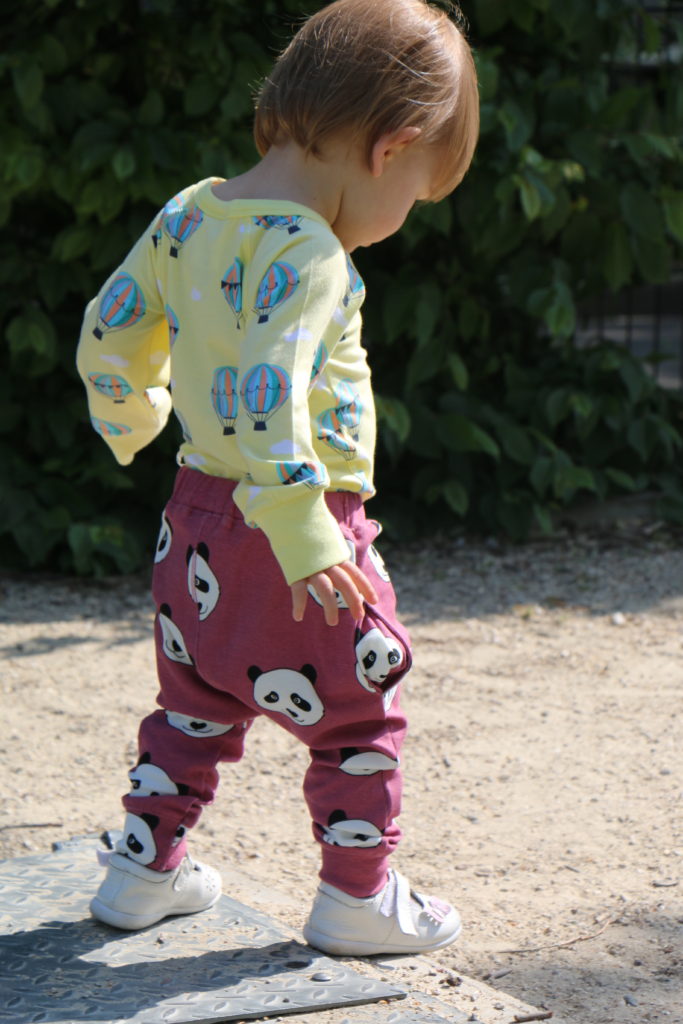 Leah said to me "We carefully select brands that design and make colorful & high quality clothing that will last and last. Each brand that we carry is founded and run by parents, for kids. We are also a parent founded company, running the show from home, in between nap times and diaper changes! My Swedish hubby, Calle, and I are always on the lookout for high quality Scandinavian brands that encourage kids to be kids."
And that´s what I love about this clothes as well: the fabulous quality. I can tell from the way my daughter acts that she feels great it in…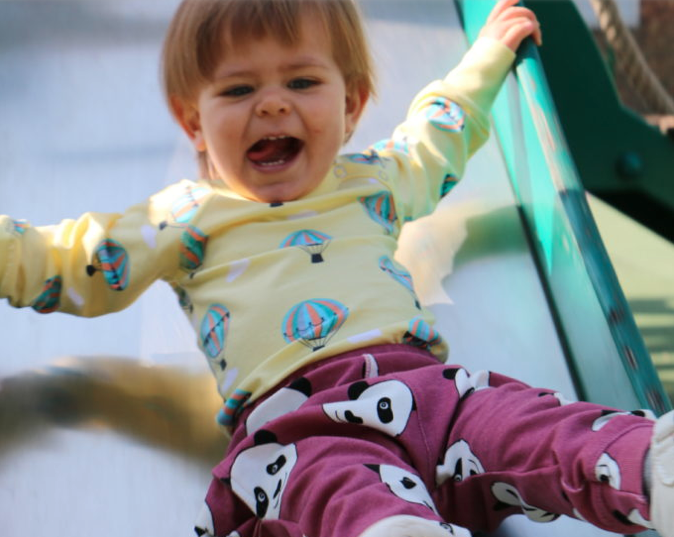 Depending on her mood I combine it in different ways. The panda pants can very well go with a neutral white t-shirt…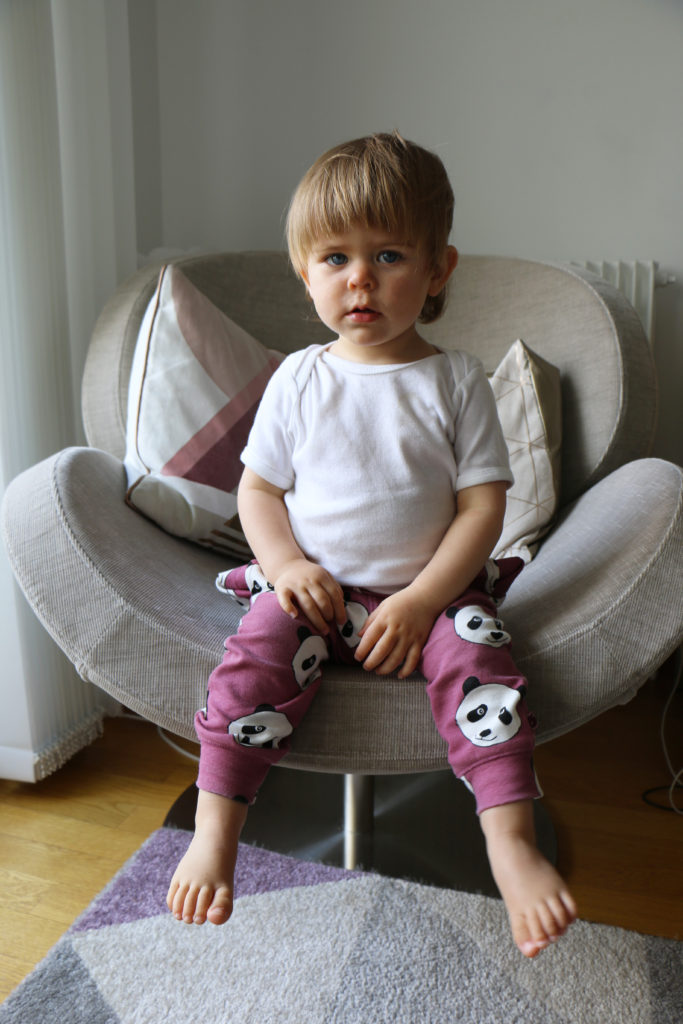 I also looooove the ice-cream hoodie from Maxomorra. It´s warm, cool and cozy…and the quality (95% organic cotton) is fantastic and makes it extremely soft. I sometimes wish I could wear it.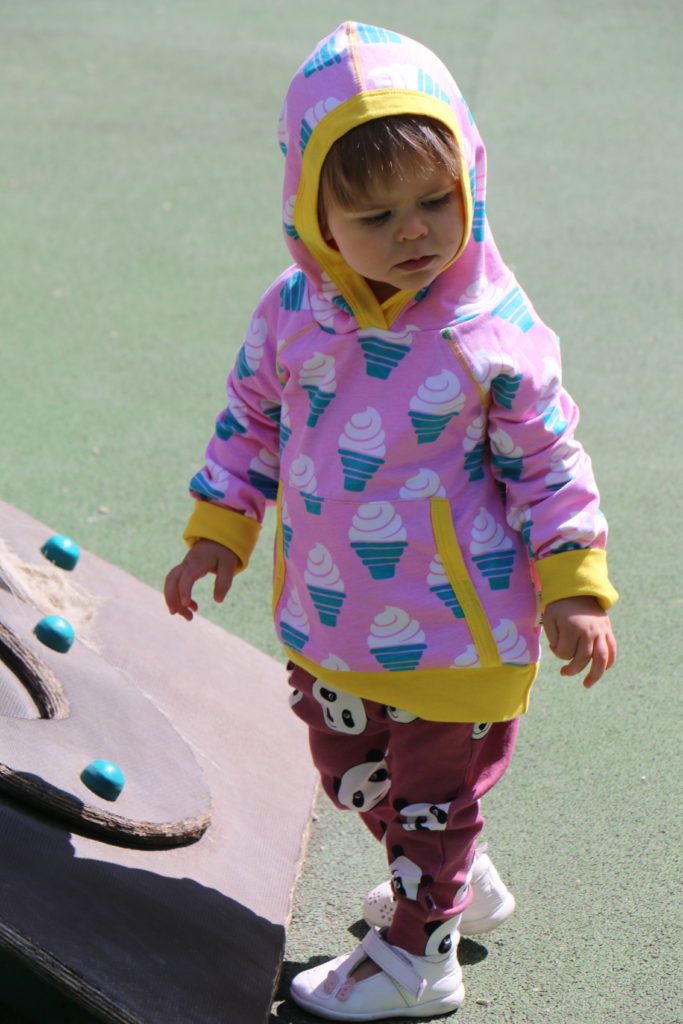 The same with the Giraffe Zip Romper from JNY Kids…it´s fabulous!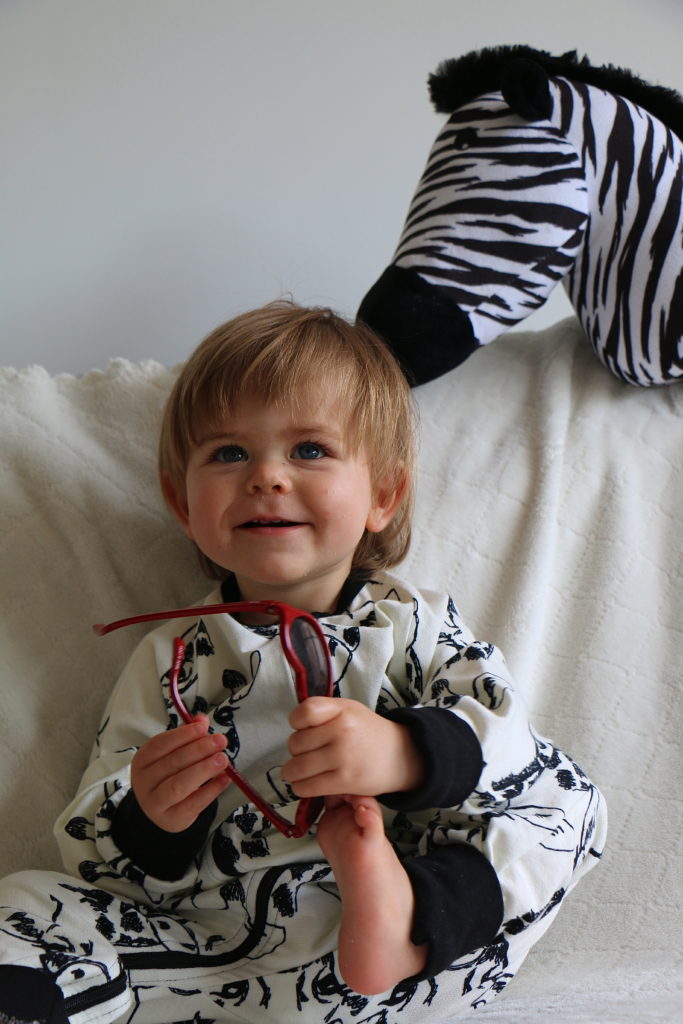 When it´s time to sleep I put her in the Sleeping Cat Romper from Småfolk…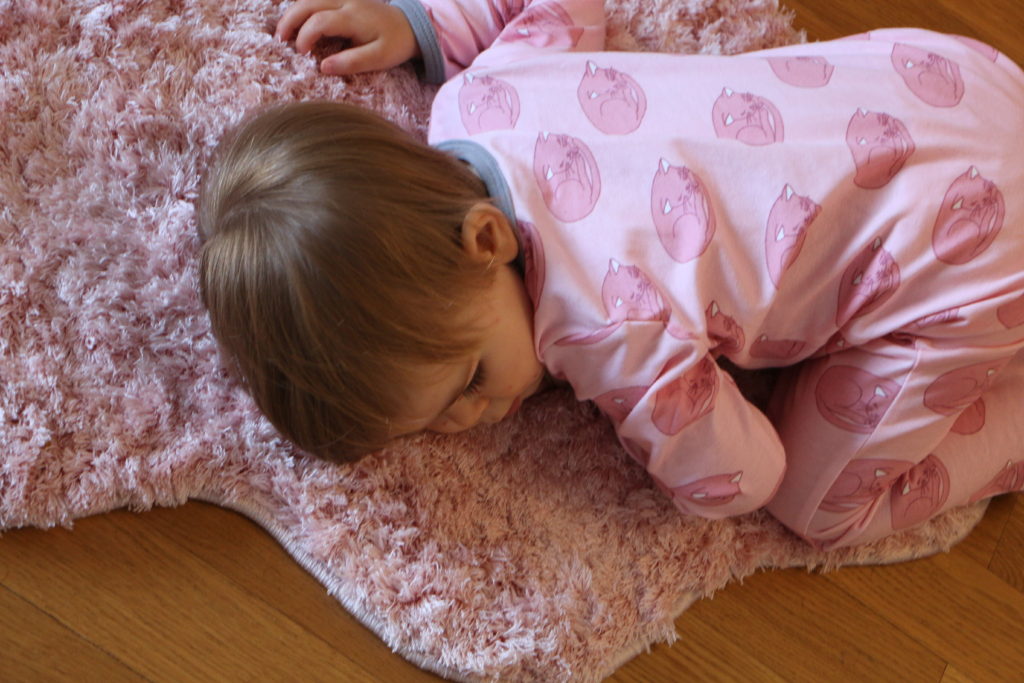 It´s super comfortable and warm.
I´m totally crazy about all the Scandinavian children clothes that I´ve found on the Ittikid website, and I´m sure you´ll be too. Right now you can get 10% off with the AGENTLUXE discount code.