Dyrberg Kern for fans of Scandinavian design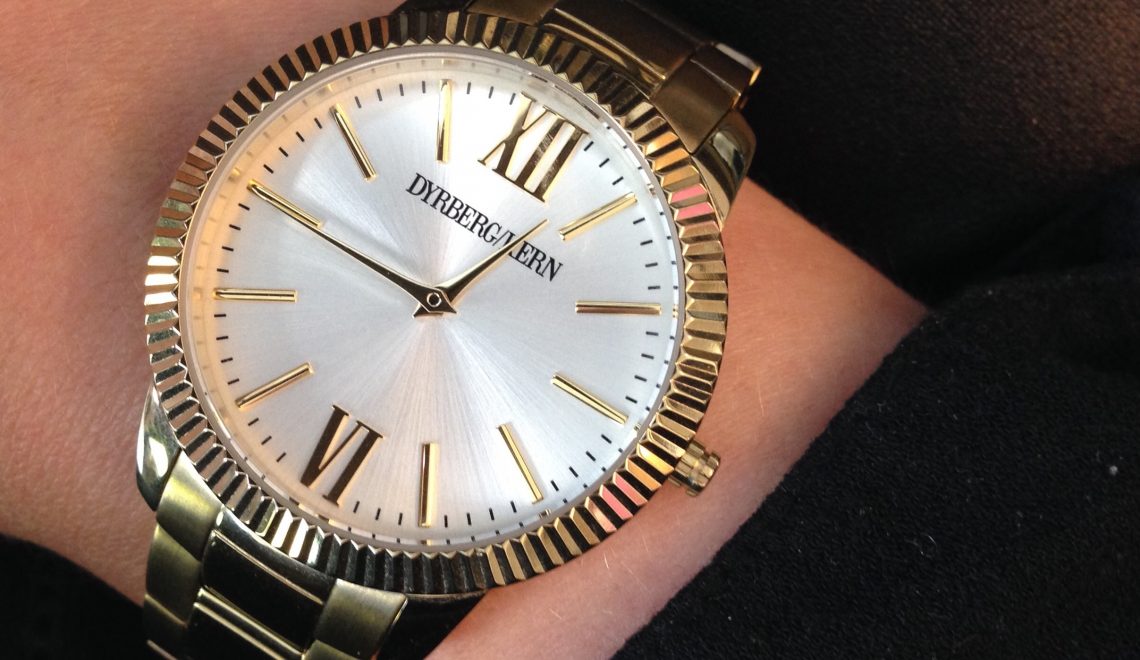 Do you know the designer jewelry and watch brand Dyrberg Kern? The quite well-known Danish affordable luxury brand for fashionable women who likes Scandinavian design. If you haven´t heard about it yet don´t worry…I'll share some of my new favorites pieces with you here.

I just got my new danish watch, and I love it ! It's light weight and minimalistic…exactly what I love about Danish design: Not only is it stylish but also realized to be super comfortable to wear. I almost forget that I'm wearing it. Find it here …Perfect for Autumn…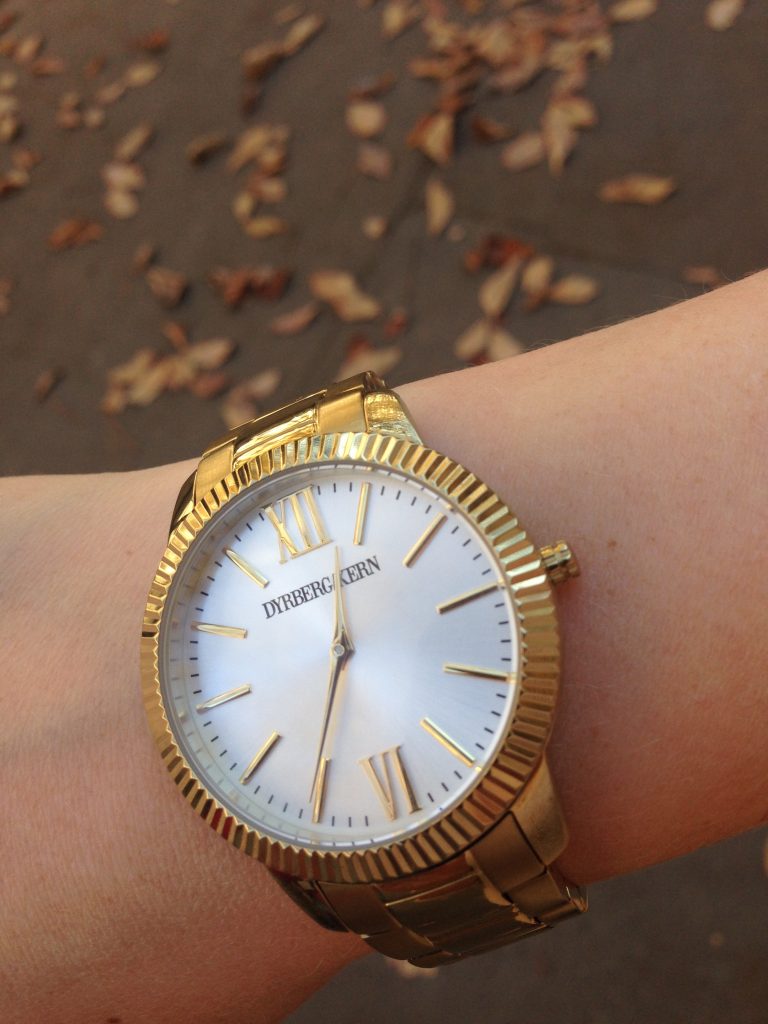 And basically all dresses…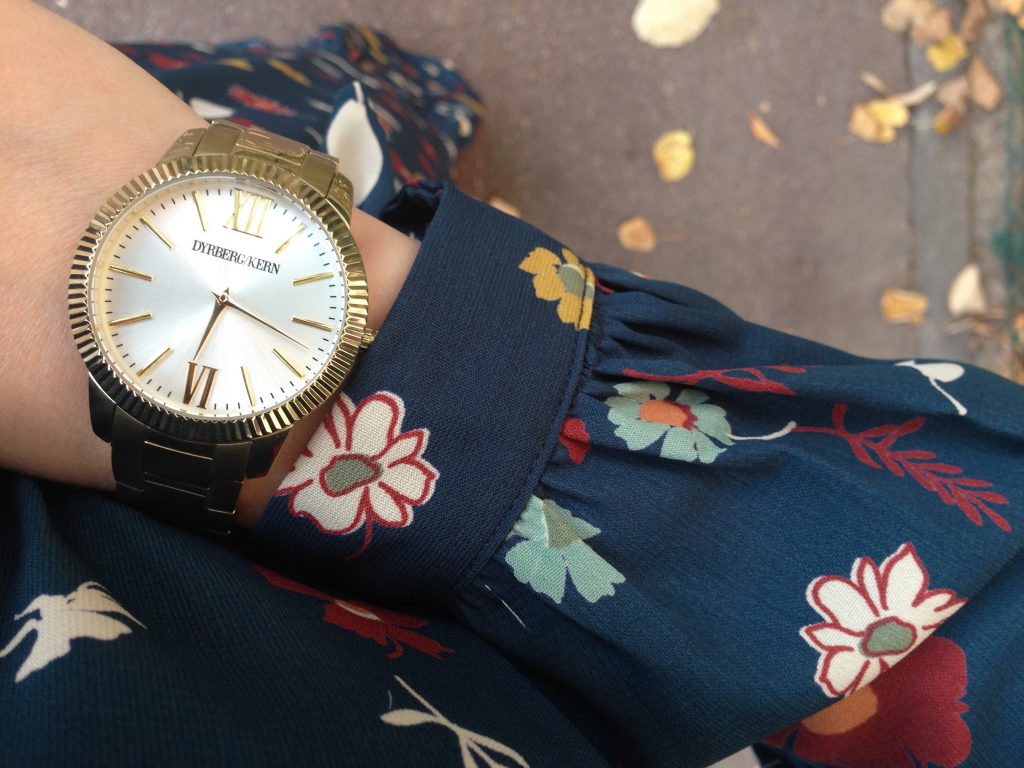 And I´m also crazy about the new jewelry concept that they have launched: Buy the basic ring, and add the stone you like in top! Change the top according to your mood. I wear it all the time now… and like that it's nickel free too. See all the different compliments here 
I'm also a great fan of their bracelets. I have these ones… but there are many other forms and shapes.here.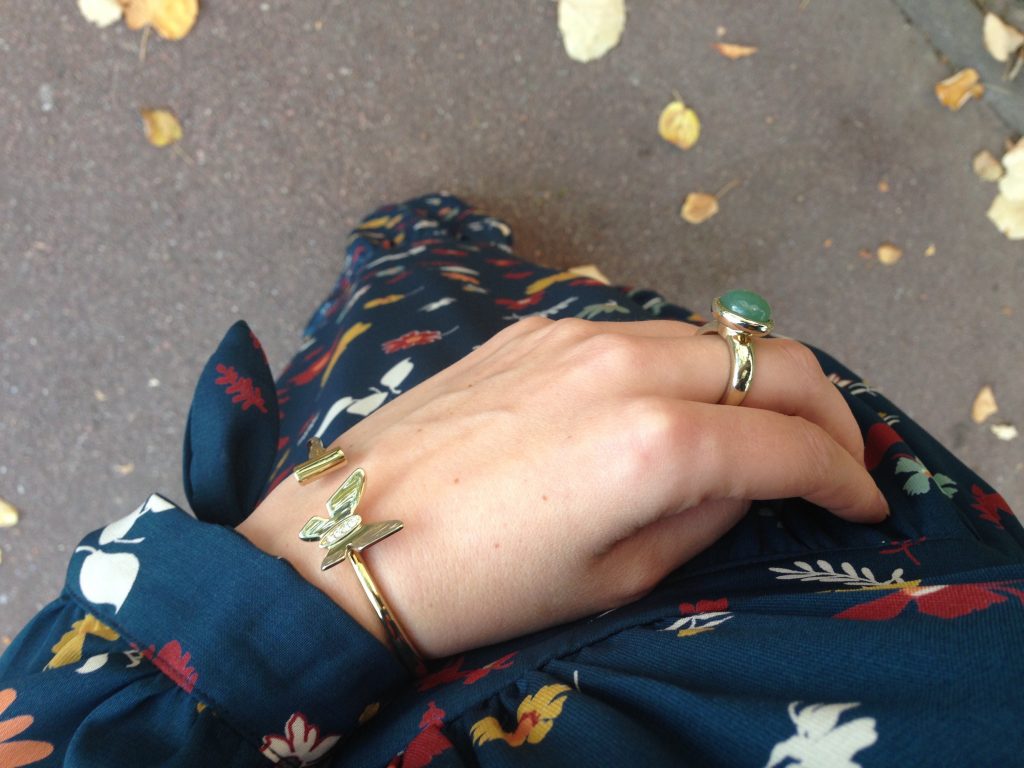 So there are my favorites at the moment: The gold watch, golden chain, gold bracelets and blue ring.