La Marée restaurant in Paris – Great fish dishes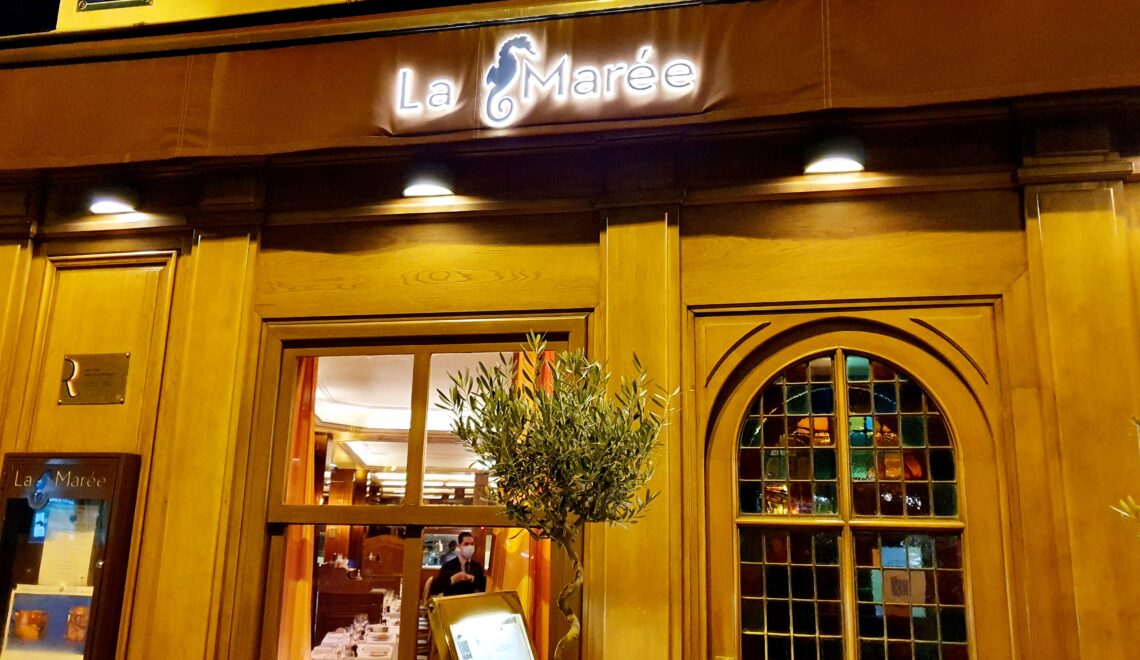 La Marée is a renowned Parisian restaurant, known for its fish cuisine and great prices. La Marée is located at the corner of rue Daru and rue du Faubourg Saint-Honoré in the 8ᵉ arrondissement of Paris. Read all about it.
This establishment is a delight for fans of the refined French cuisine, tasty fish dishes and good wine. Simplicity, mixed with a touch of gastronomic perfection.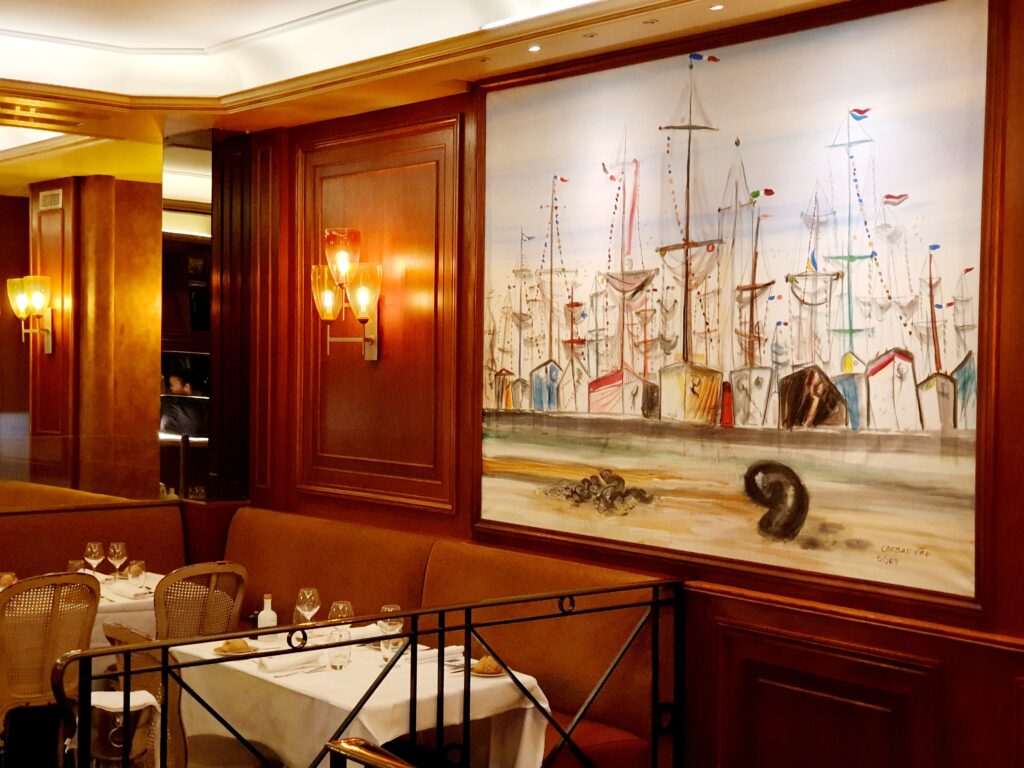 The restaurant "La Marée" is one of the institutions of French Gastronomy that focuses a lot on quality products. They are committed to defending French fishing and quality aquaculture, and ensure the traceability of their fish and shellfish, in order to guarantee the freshness of the products as well as the subtlety of their preparation.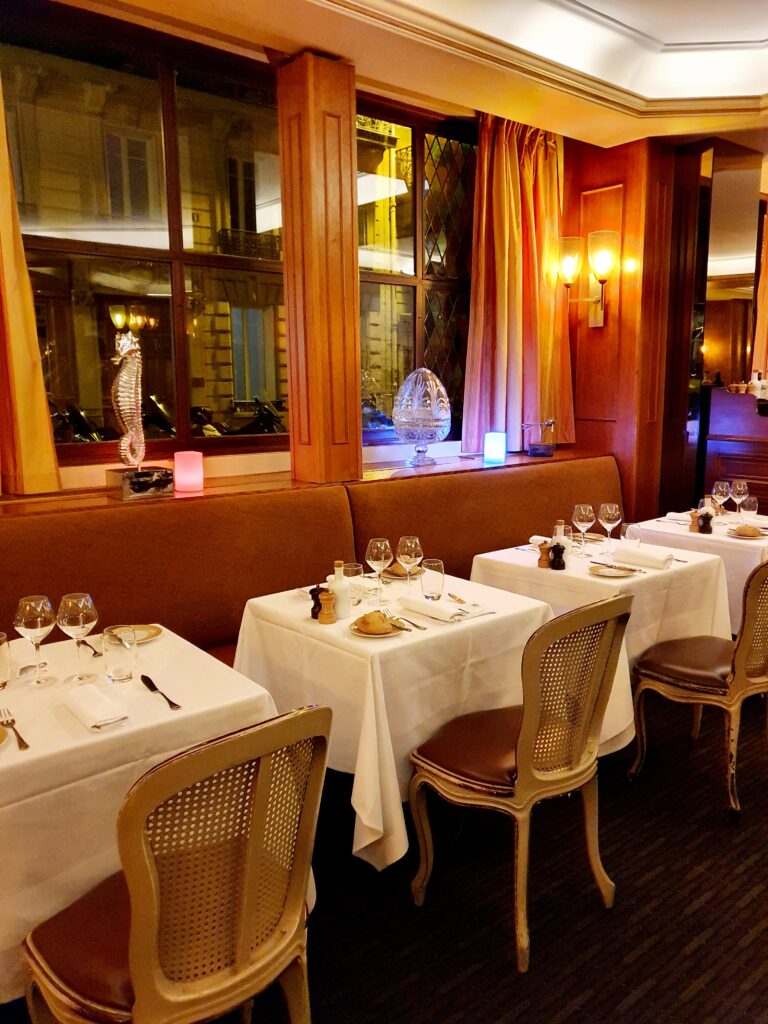 Do not hesitate to ask for the origin of the various fish you will taste. The waiters will tell you their origins (coastal fishing, deep sea fishing, breeding), and the reasons for this selection of choices!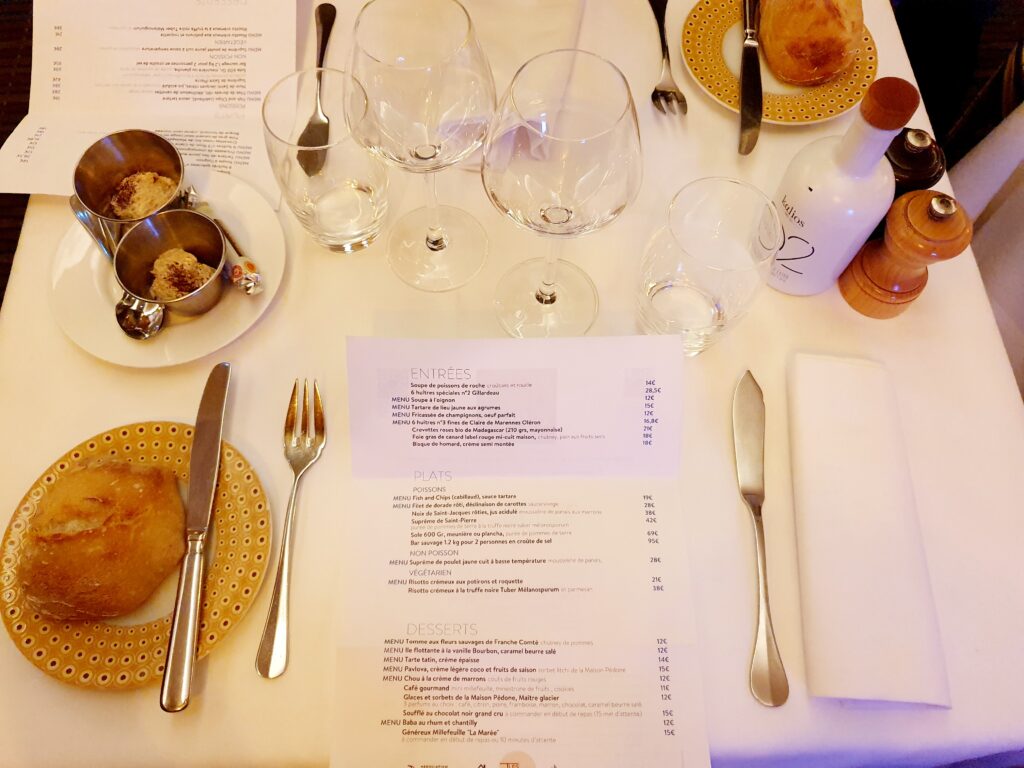 As I starter I tasted the delicious pollack tartare with vegetables. Fresh and great as promised. A real joy!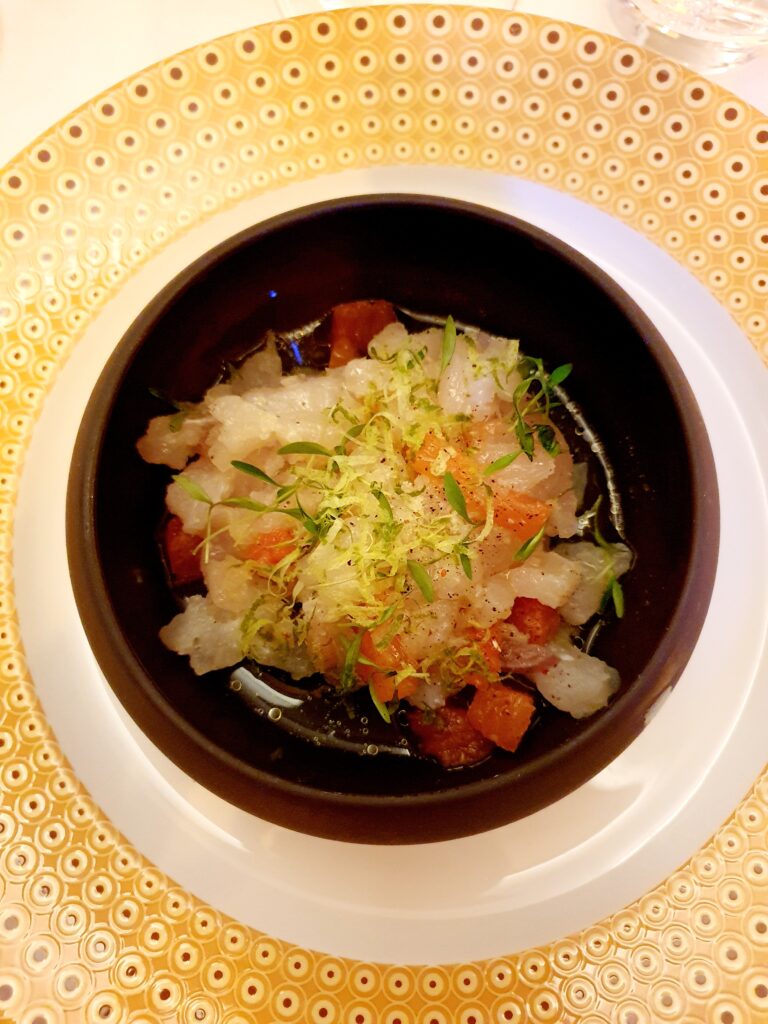 Accompanied by a sancerre white wine from 2015. Just perfect.
Even though La Marée is known for their fish dishes I decided to try their chicket supreme to see how that was. I can only say it was really delicious. A great presentation, tender and tasteful. Yummy.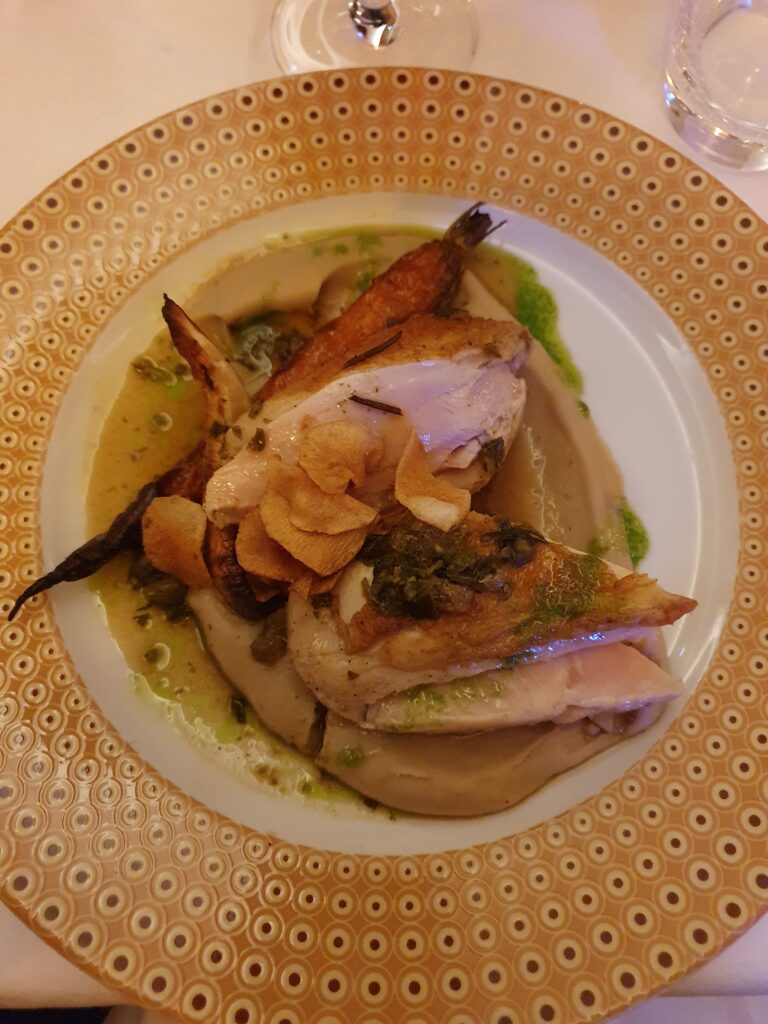 As a dessert I decided to taste the chestnut cream puff. I didn't regret that choice! It was sooo good.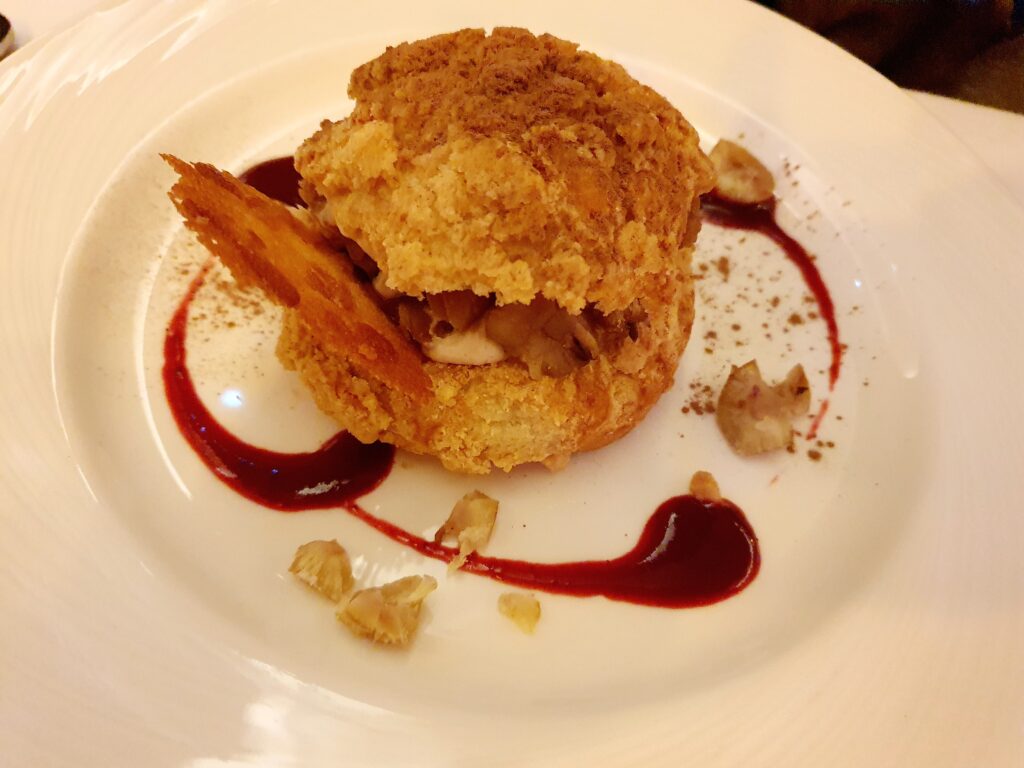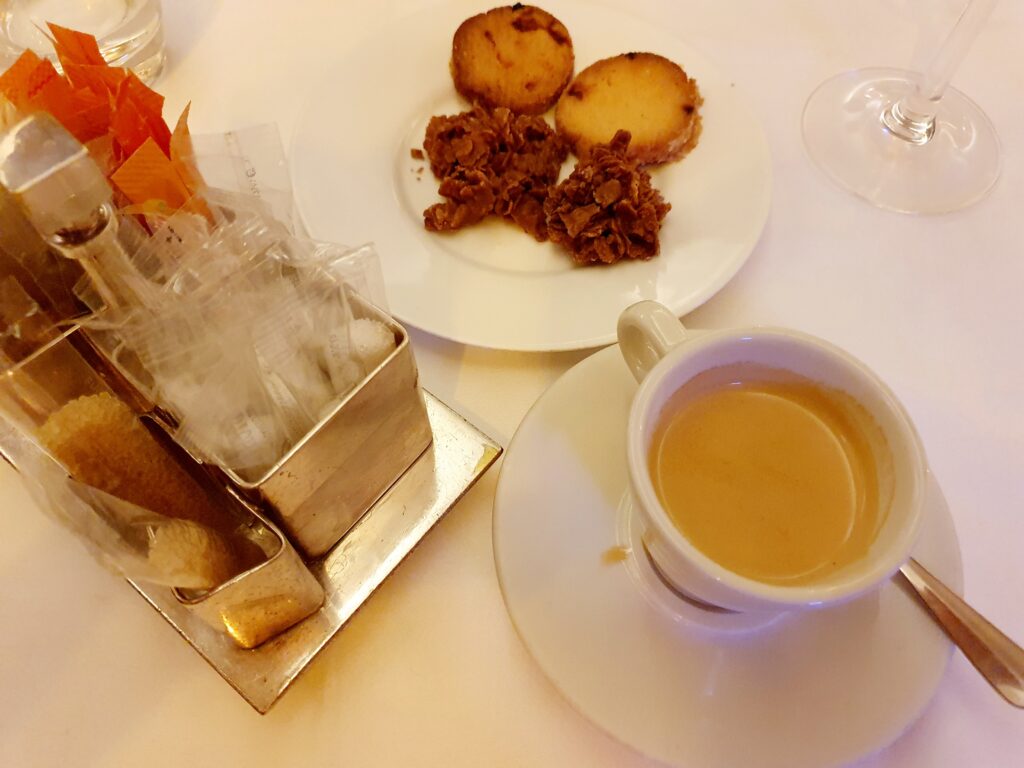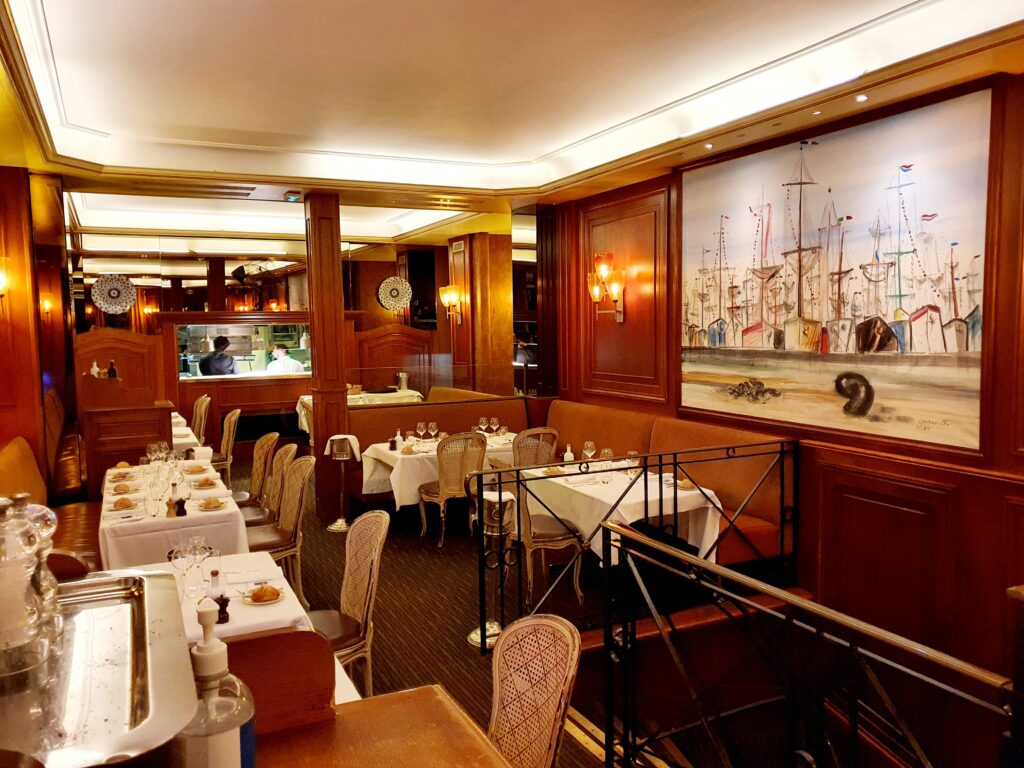 If you want to enjoy a good, calm and cozy restaurant in the 8th then La Marée could be a good choice.