IOMA – N°1 in Personalized Cosmetics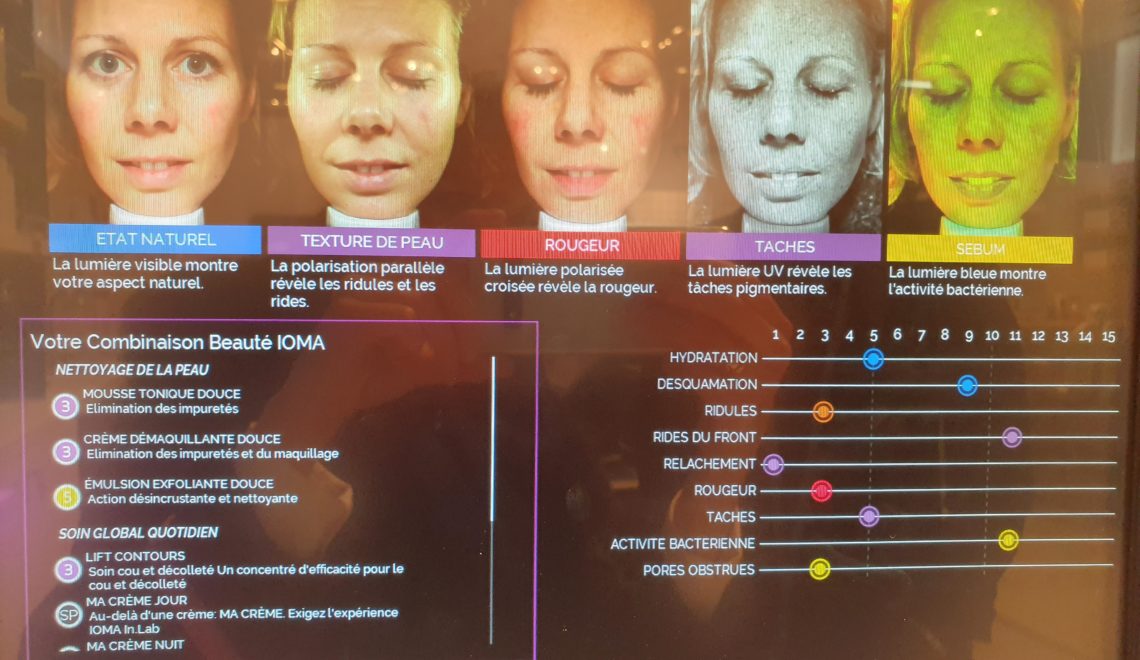 I recently had the chance to get a personalized skin diagnosis by IOMA at the Gallery La Fayette in Paris. IOMA is the French leading company in personalized cosmetics..and I must say that…
I was quite impressed by this new and innovating technology that makes it possible, not only to scan the outer layers of your skin but also to go in depth and inform you about the real conditions of your skin…and based on that, advice you to how you should be treating your skin on a daily basis to avoid destroying it and look radiant for as long as possible!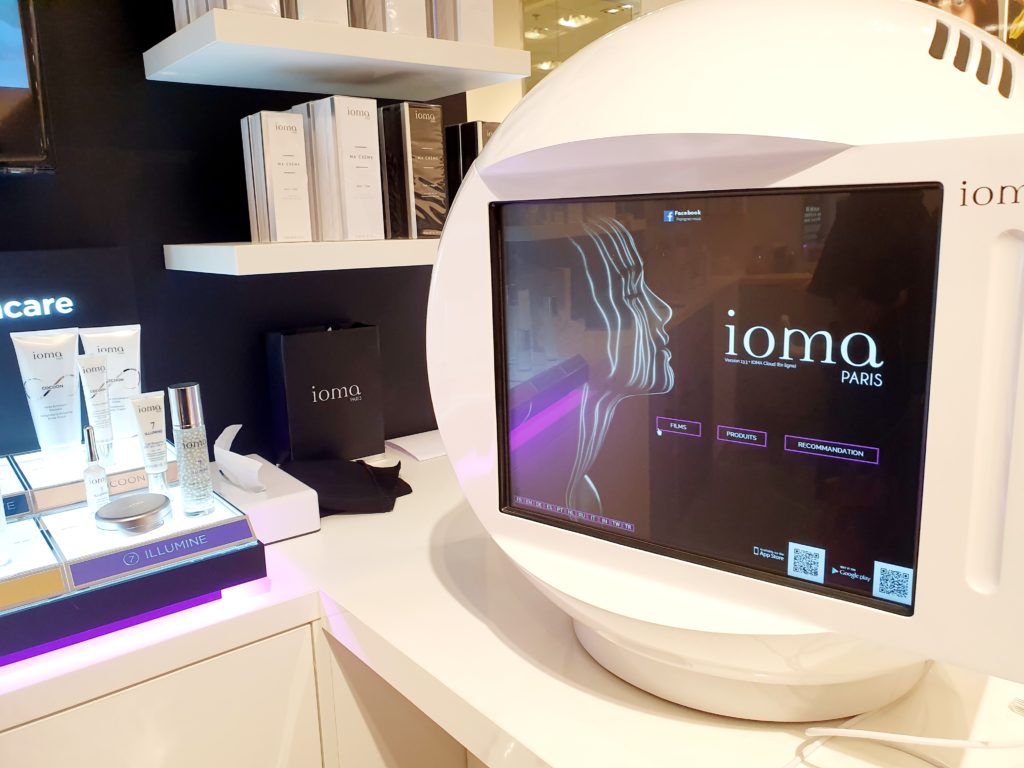 Their mascine is based on an amazing technology..it contains an atlas of more than 1 million skin diagnosis and continues to grow each day. An exceptional knowledge which makes it possible for them to tell you so much about your skin! The combinations are endless..
It measures the following skin dimensions; Dehydration, the skin texture, redness…
…bacterial activity, excess of sebum…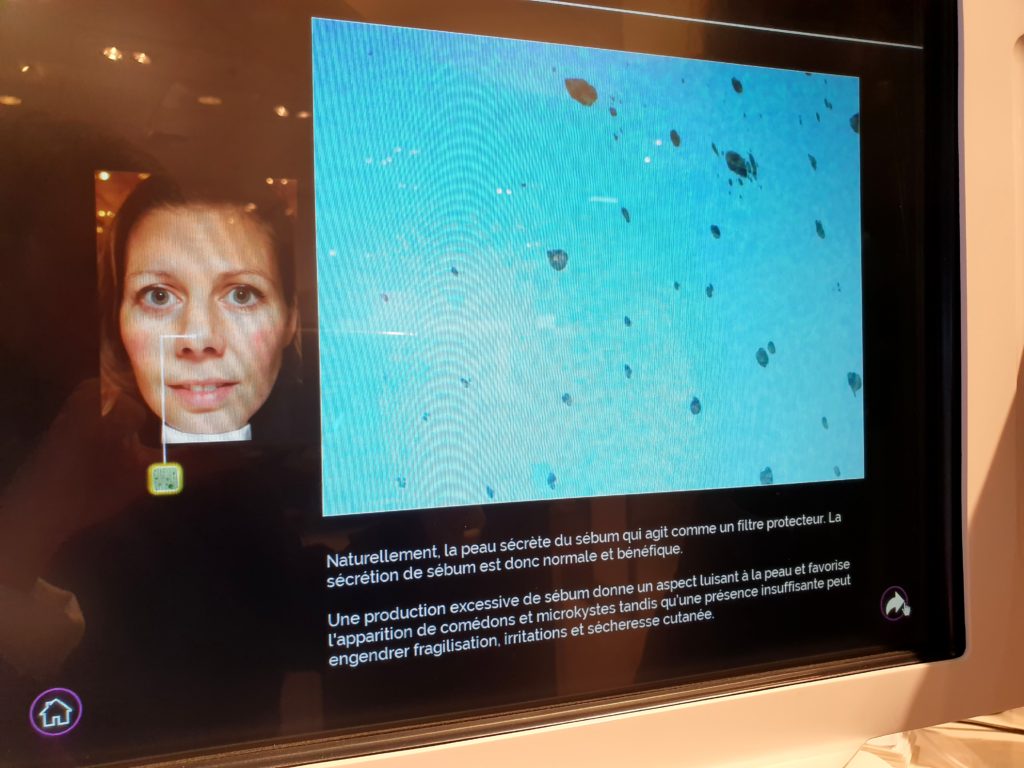 …fine lines, wrinkles and dark spots (as a result of sun damages for example..it shows the importance of protecting oneself against the sun)…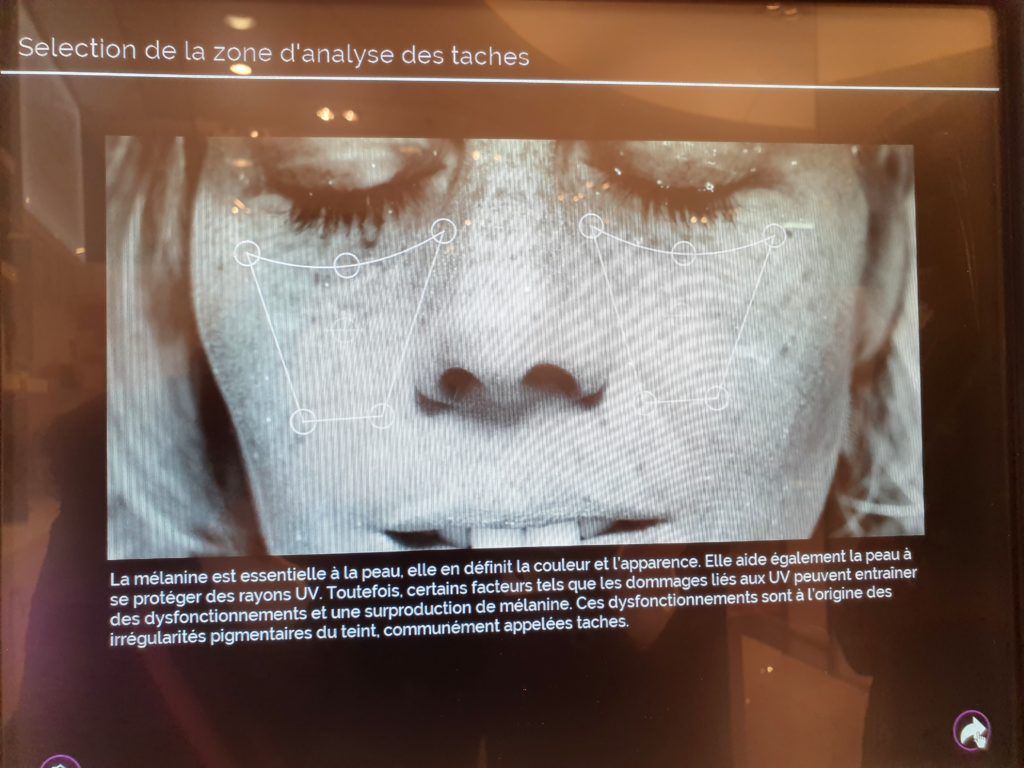 The result was amazing…from a scale from 1 to 10, where 1 is ideal, they could tell that my skin was firm, with only a little redness, but with a high bacterial activity and deep front wrinkles (OMG)!! Something that I should prioritize to work on…how would I have known this if I had not done this test??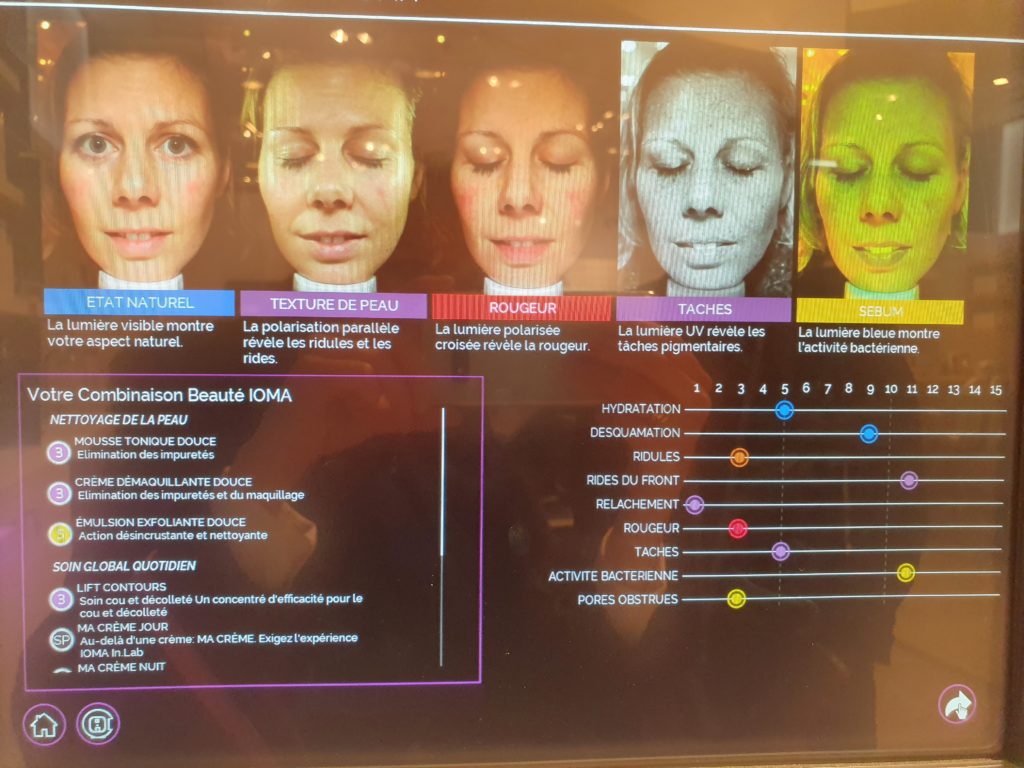 And the good news is that everyone can go get a free diagnosis at their stand at the Gallery La Fayette in Paris.
Based on the results they'll advice you and tell you which beauty products would suit your skin and work on your main skin "problems". I loved it!!! For my skin in particular it was these products…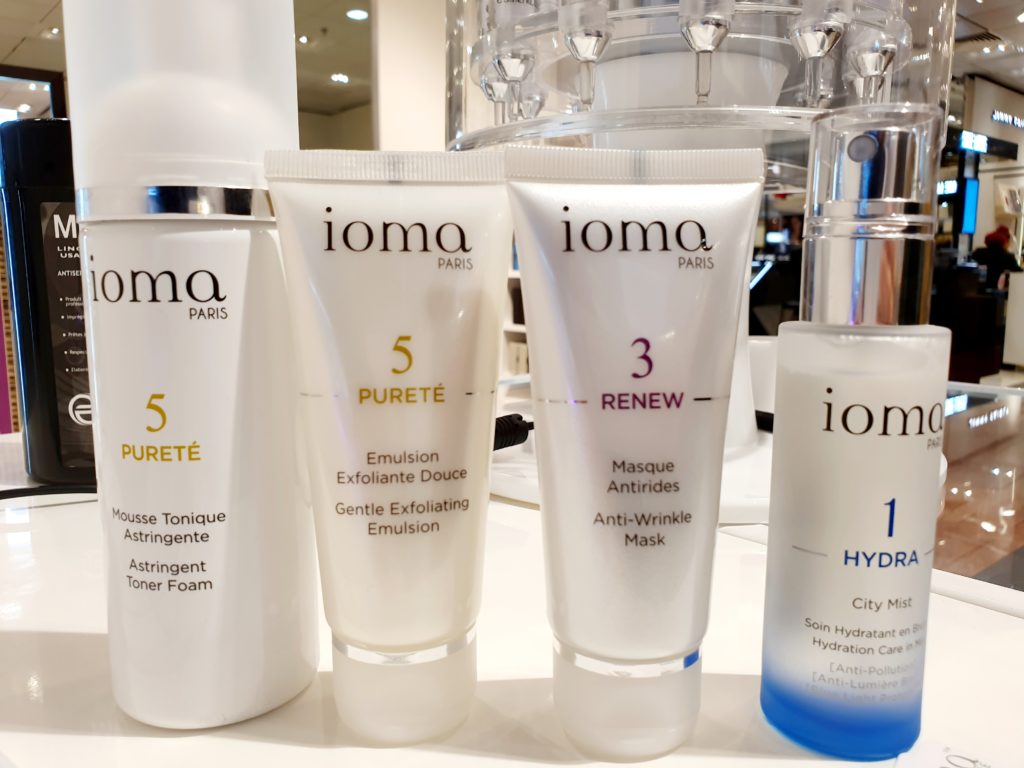 I met the man behind this innovation, whan an honor! He told me that the brand IOMA is present in 25 countries, with more than 50 treatments available and 105 active ingredients that are used for them in synergy…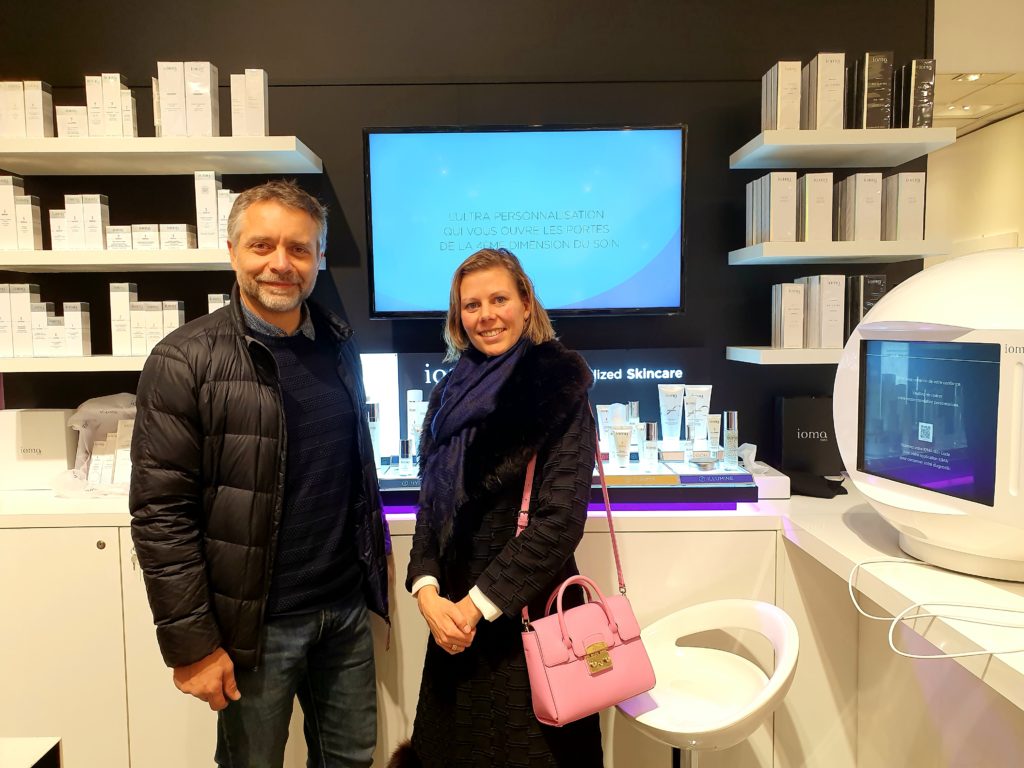 All of the products are paraben free, silicone free and with no mineral oils…but best of all with a proven efficacy!!
The IOMA research teams carefully design each care as a meticulous and complex assembly with one imperative: proven effectiveness.
They follow very strict specifications and use the best performing active ingredients in dermo-cosmetic science!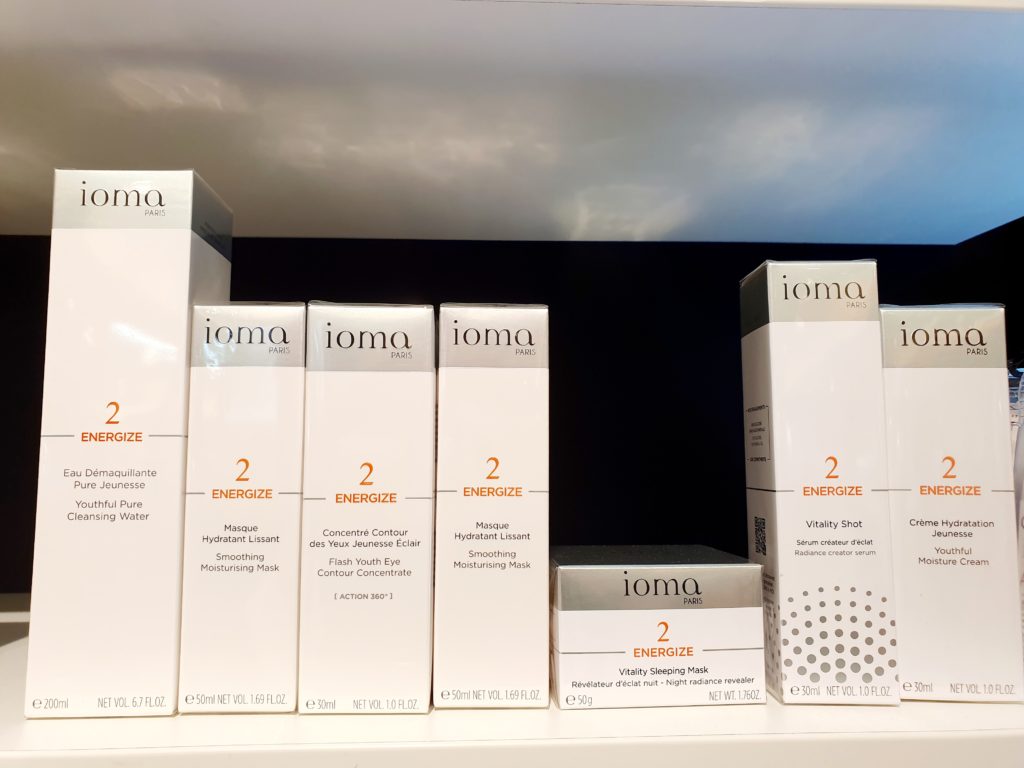 It all happens in the heart of the French Silicon Valley, near Grenoble, where the IOMA Research Centre manages an unique combination of high-technology and dermo-cosmetic science.
Engineers, micro-electronics, computer scientists, scientists, dermatologists and formulators are all gathered there, with one shared ambition: to achieve an extreme knowledge of each skin and create cosmetic treatments with proven efficacy.
This collaboration is very precious and special because it brings together the best of technology experts and skin experts to create products that works!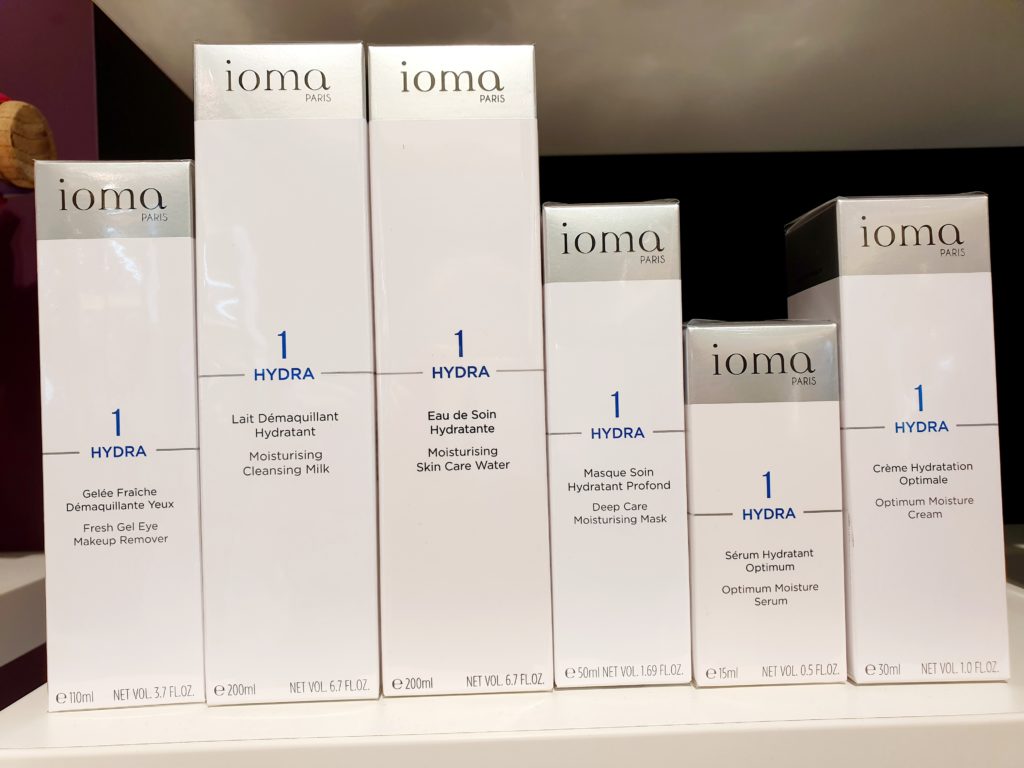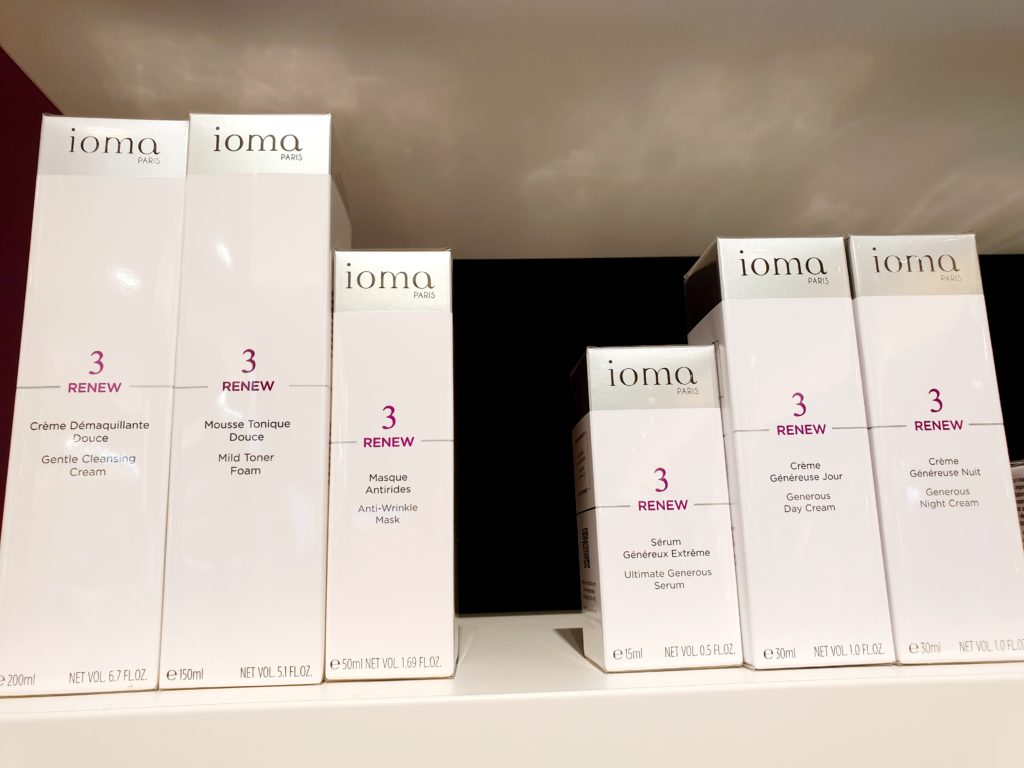 You can find the IOMA products on their website but also in the five-star Hôtel du Castellet's luxury spa or the five-star Georges Blanc Vignes de l'Hotel Rouge et Blanc's luxury spa.