Biocoiff Haussmann- bio hair salon in Paris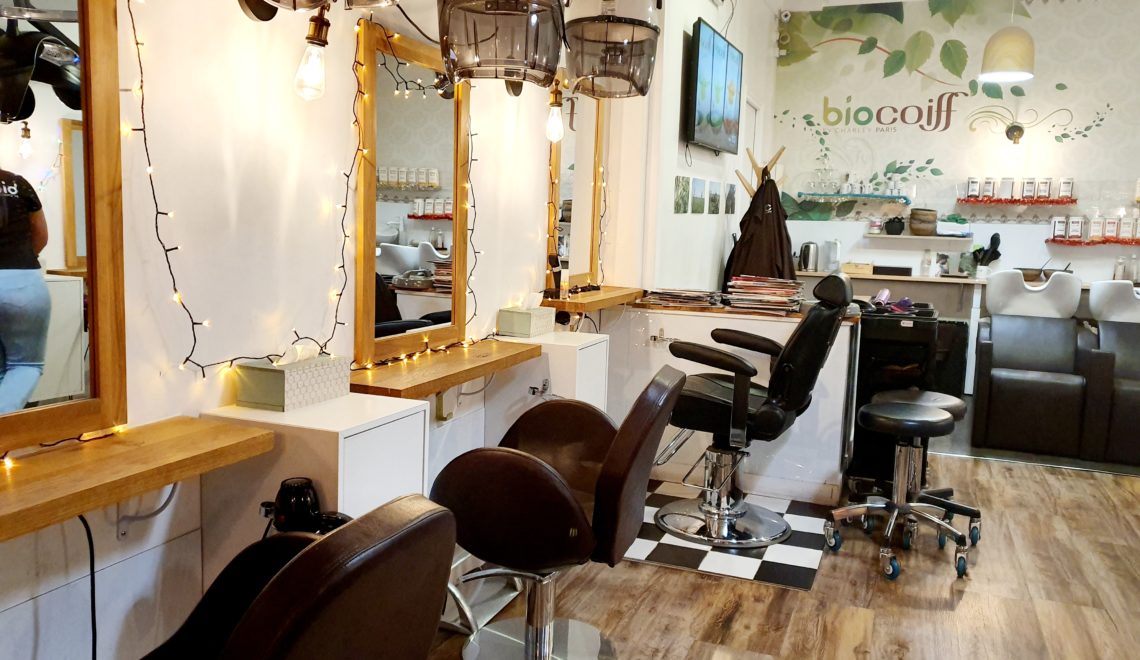 I just tested the organic hair salon 'Biocoiff' in Paris and was overall exited about the result! I really recommend you try this salon at least once to compare with previous experiences…because…
The Biocoiff Haussmann is situated only a few steps away from the well-known Champs Élysées in the luxurious 8th arrondissement of Paris and it's therefore really easy to reach.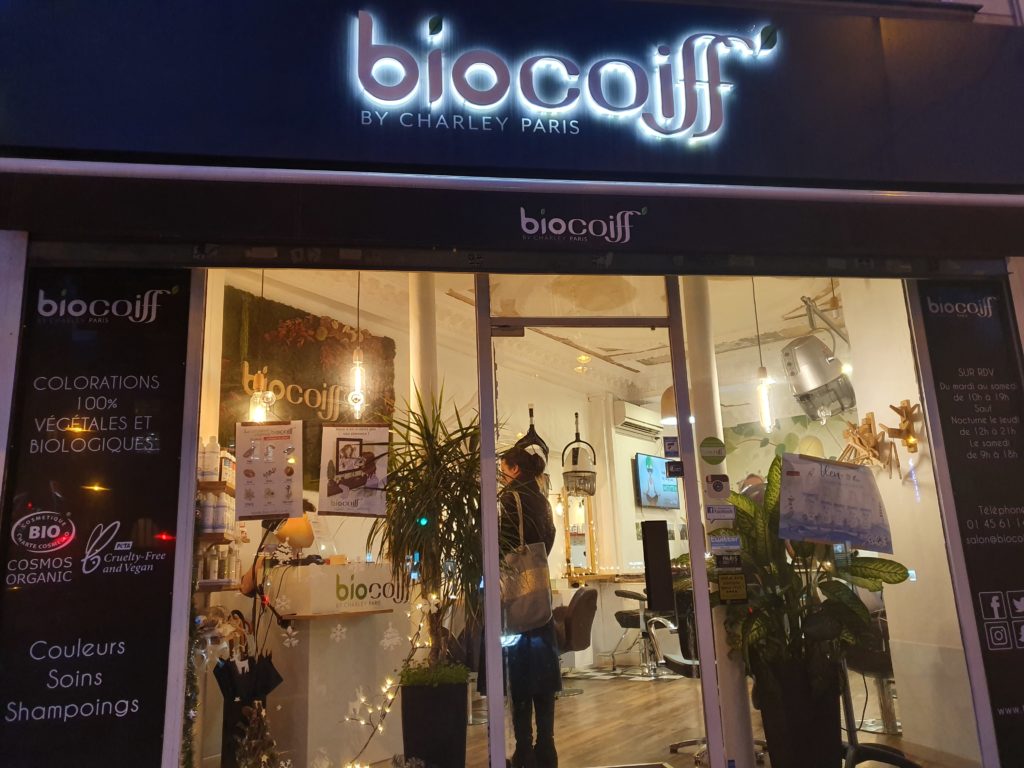 The salon is intimate, cozy and stylish and makes you feel comfortable and relaxed from the moment you step in the door..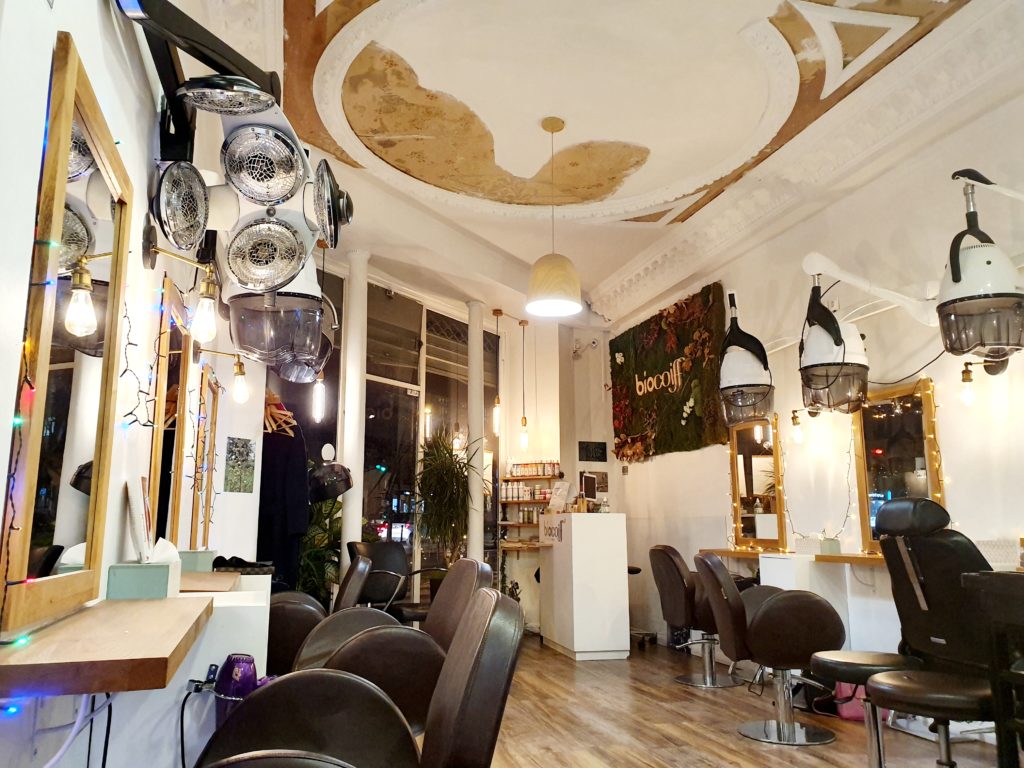 I went there to try the "ma première fois" hair cure with: a nettle shampooing, clay mask, color and moisturizer…and couldn't wait, because the Biocoiff salon is known for being an expert in plant colors and sublimate women's hair naturally, without any chemicals!!
All their products are certified COSMOS ORGANIC & CRUELTY FREE…and their colors are 100% vegetable… containing only plants, and flowers…which I really like.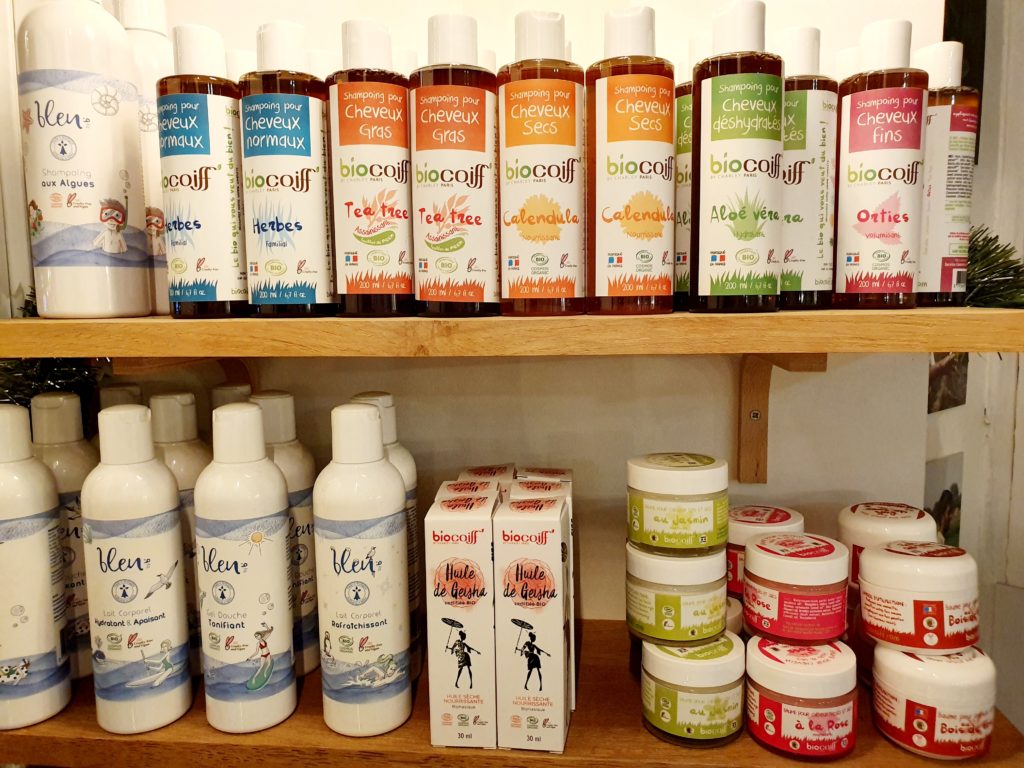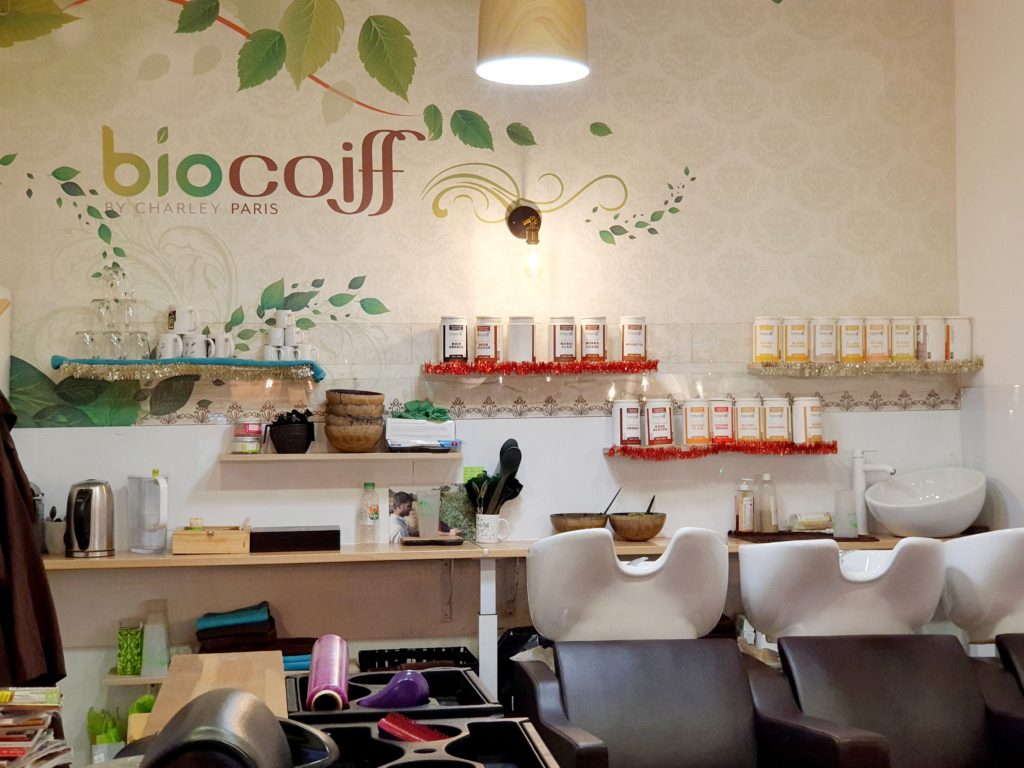 I started with the nettle shampooing, which should be good for fine hair like mine. It was fabulous…and while I was getting my hair done, the chair with an inbuild massage function made me relax. Amazing.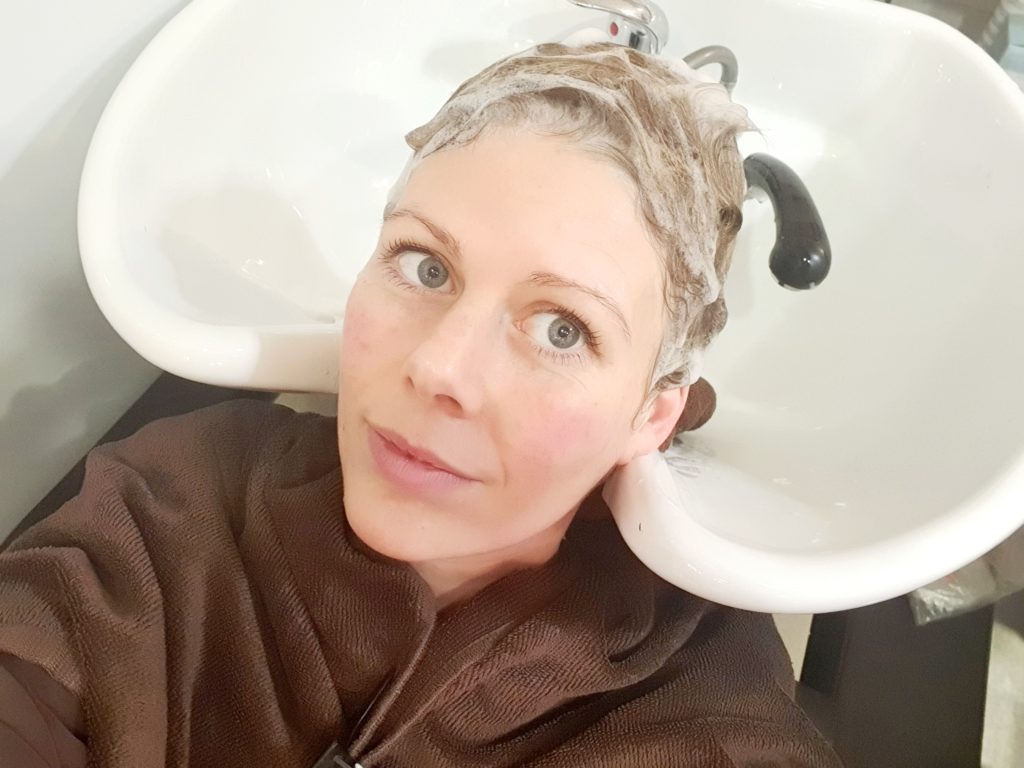 It was followed by a clay mask to detoxify the hair and get rid of old chemicals and pollution..she left it for 15 minutes…while my massage chair continued…ahhh.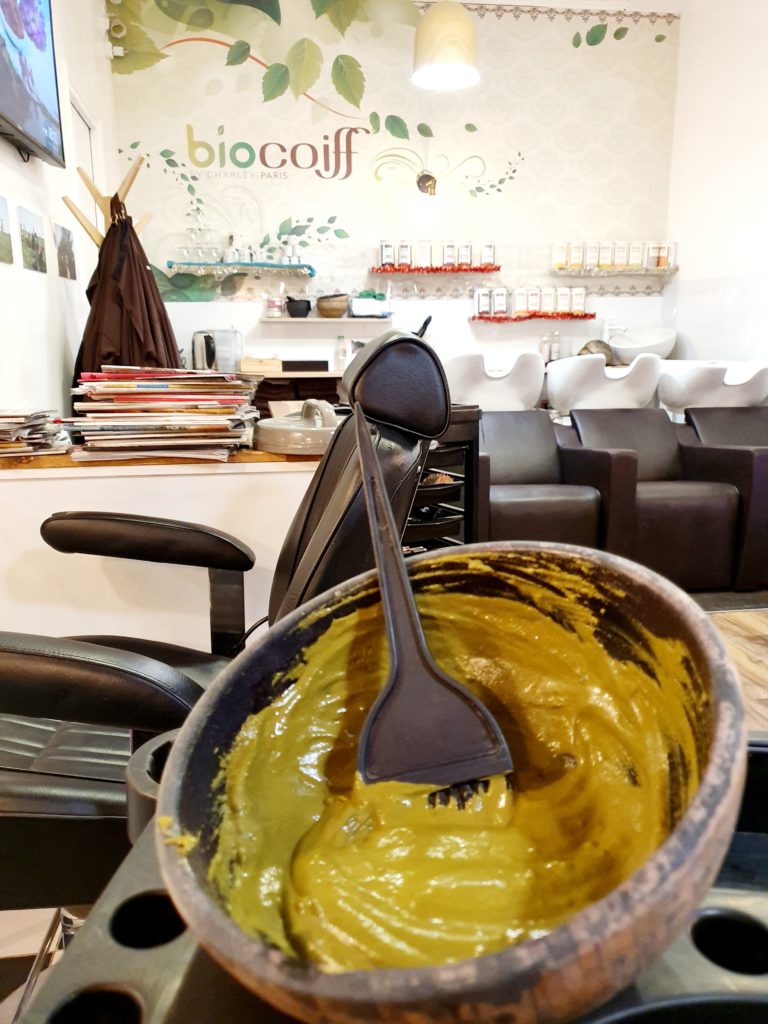 Then it was time to add the color. I had chosen a natural color to keep my hair blond…but they do all kind of colors.
All their colors are made of 100% natural ingredients, plants that add thickness to each hair… a real haircare…
And not only is it good for the hair, it's also good for the environment.. At Biocoiff ', nature returns to nature. What they pour into the water does not pollute!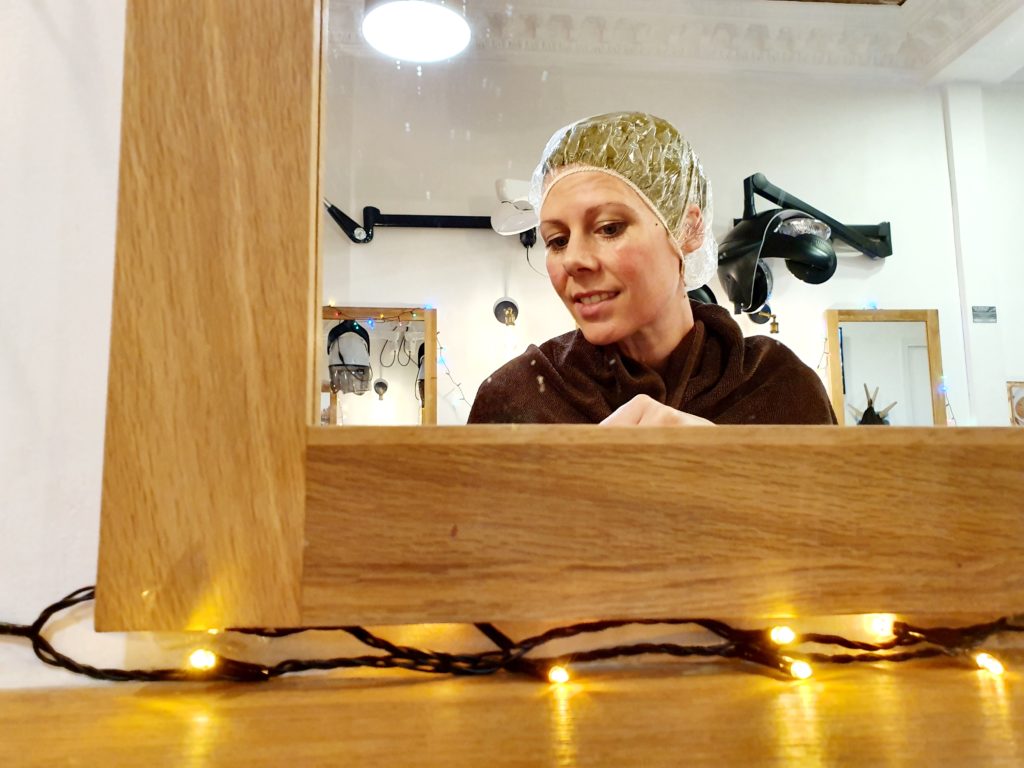 The hair coloring took about 20 minutes where I could enjoy a cup of coffee and relax…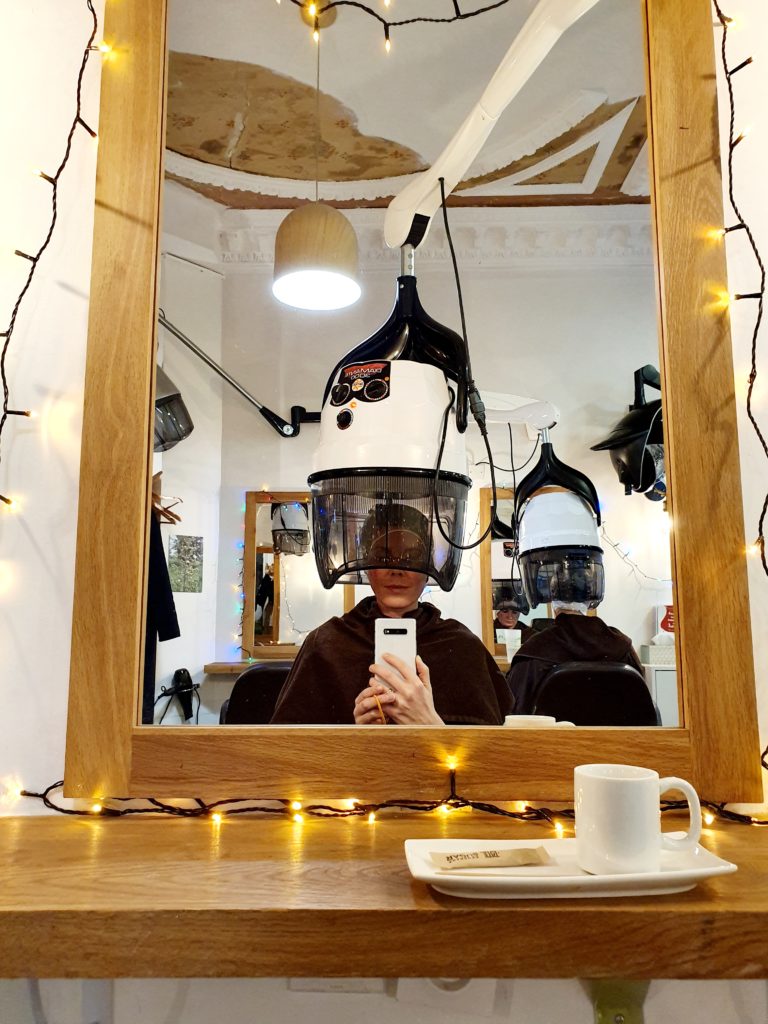 5 things you need to know about plant colors if you haven't tried it before..
.. 1 / Vegetable colors can't make your hair blonder or brighter (you need chemicals for that..)
2 / To keep the color long term and the effect of it (a thicker hair) you must use an organic or natural hair shampoo and hair care.. otherwise the chemicals may remove the color …
3 / If you choose a color with indigo in it, you cannot go back and do highlights (discoloration) afterwards..it will make your hair look green …
4 / For people with white hair there is an oxidation time of 48 hours before the color is final (before it will be yellowish but rest assured, that will go away once you do your shampooing 48 hours after the haircoloring.
5/ The color stays on the hair, it doesn't go away.
Then she washed out the color and added a moisturizing treatment made of ylang ylang.
I loved the result…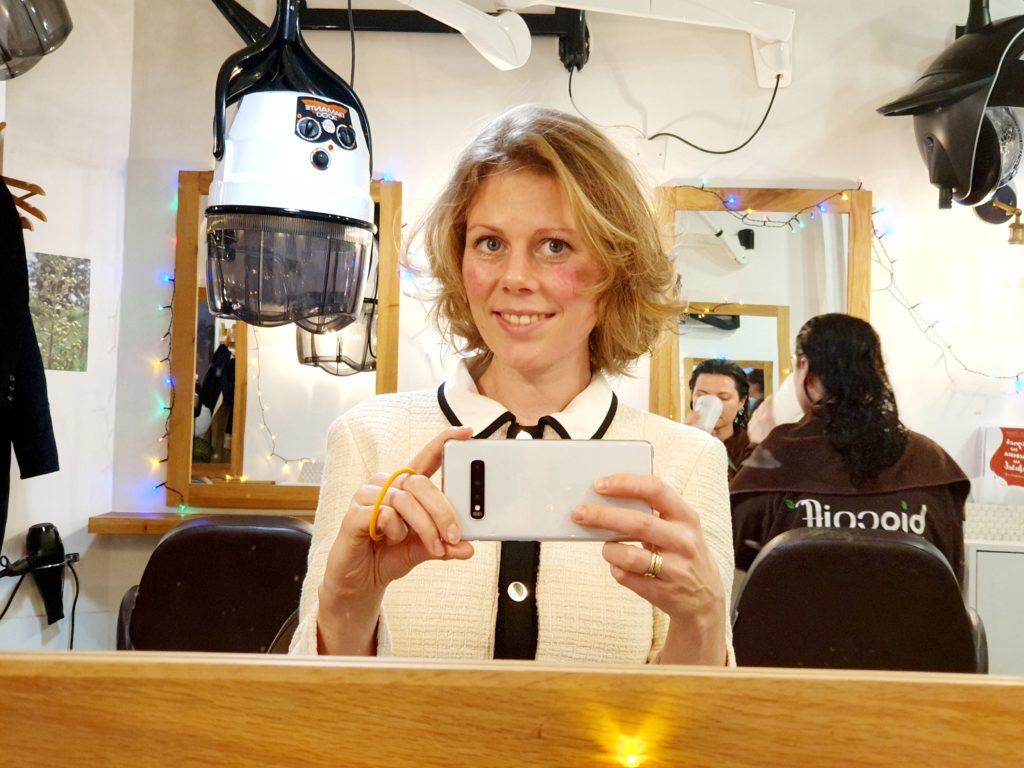 and my hair definitely felt thicker and great…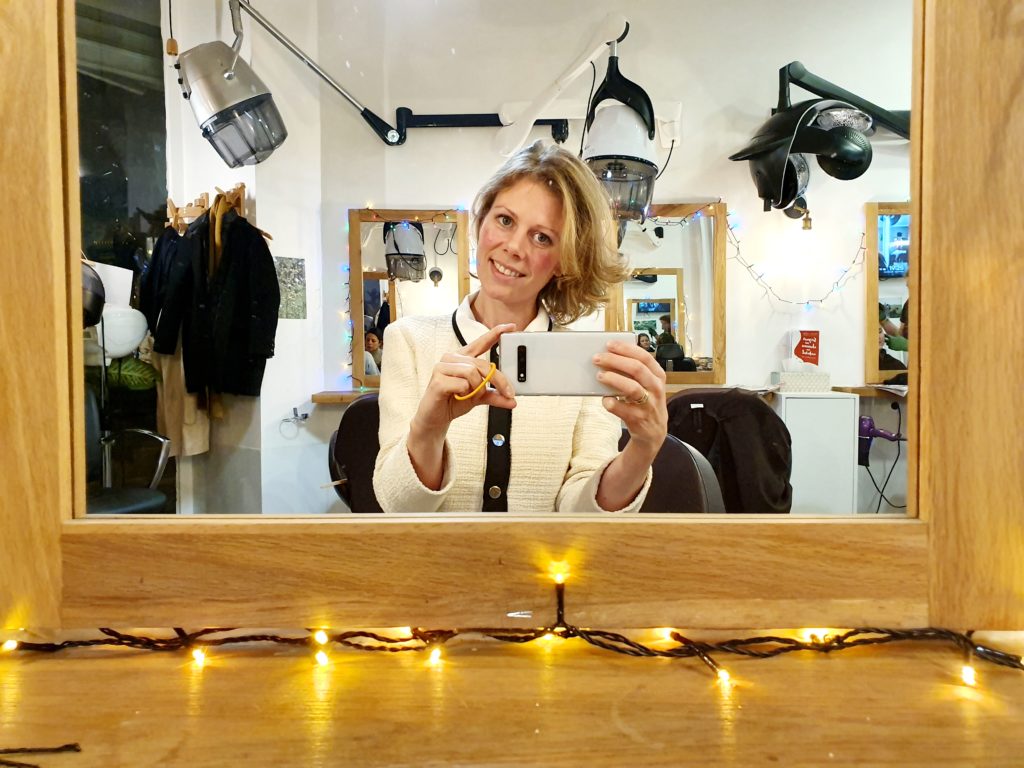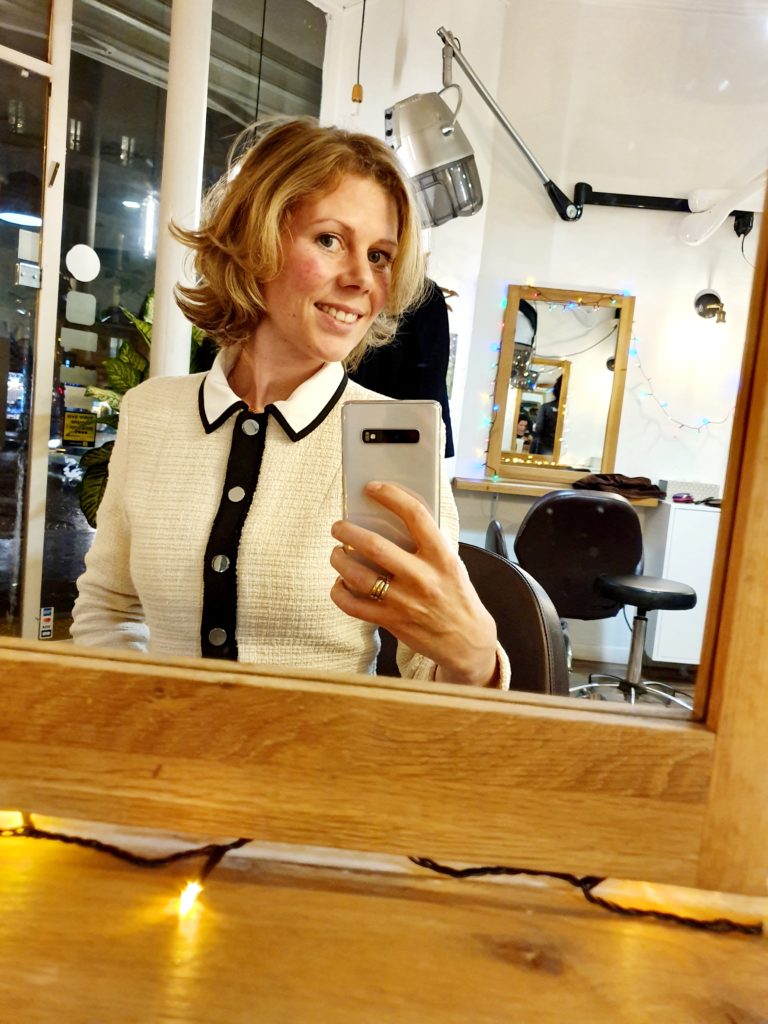 I can only recommend you to try it…here