Clairjoie – Excellent biological cosmetics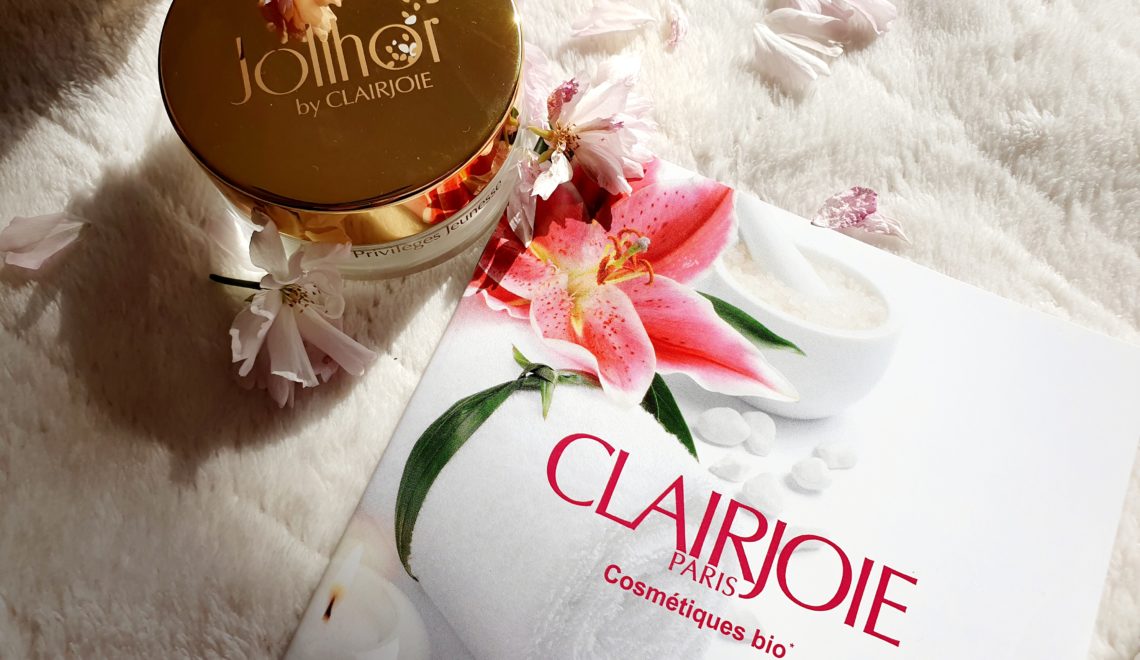 As the name indicates, this beauty brand's products are a real joy! A real luxury. Not just because of their beautiful shining packagings…but because of the essence of their products and the use of natural ingredients whose impact on the skin have been studied throughout years. I have used some of their produits for some time now and got to this conclusion…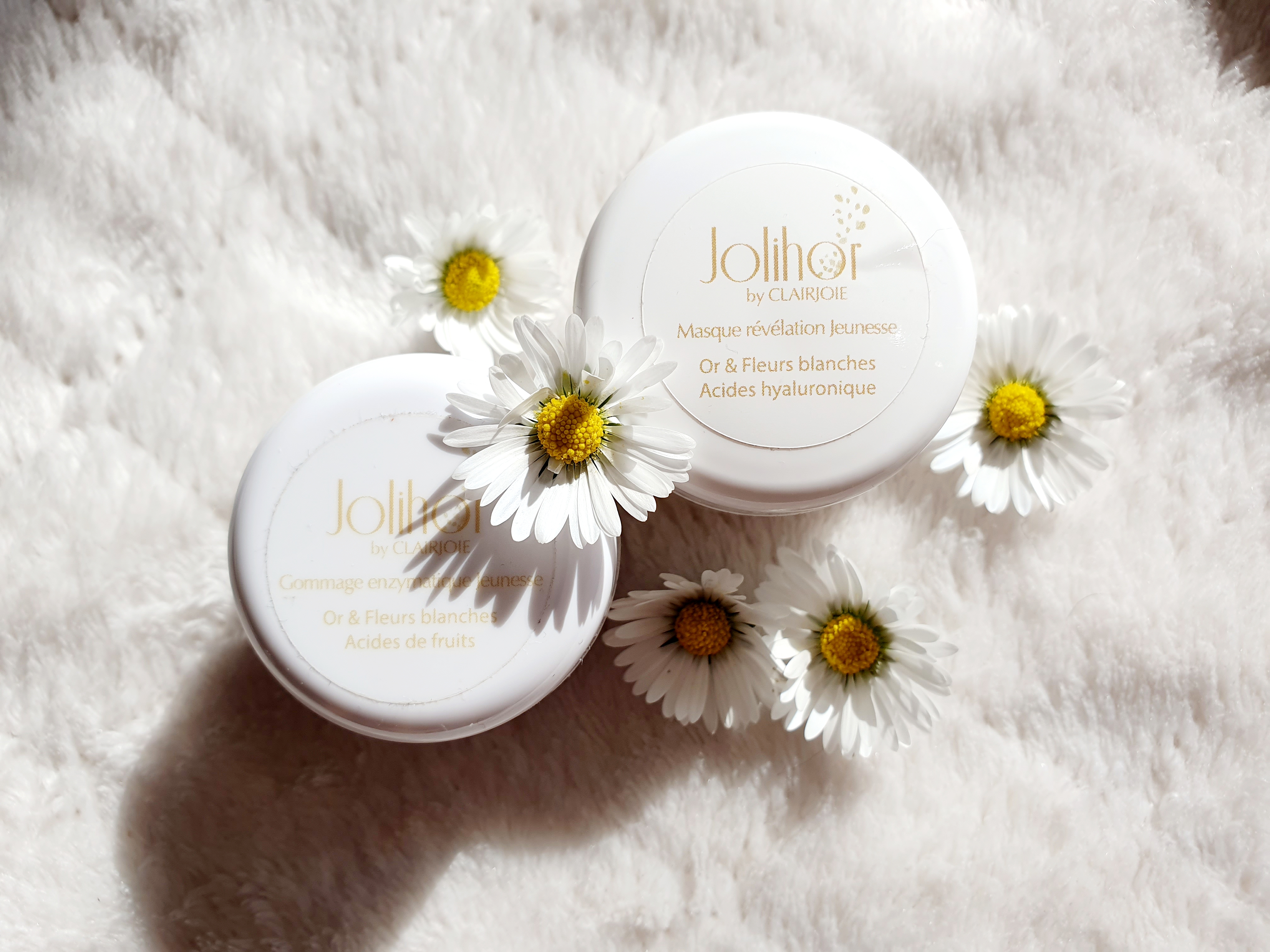 The jolihor mask…
It combines natural active ingredients that are supposed to refresh, moisturize, soften and regenerate the skin…and it definitely holds its promises…the skin feels super soft afterwards.
You put a thin layer on the skin, leave it up to 15 minutes and then you rinse it off. It is super easy. I love it! And the gel texture feels just like silk on the skin.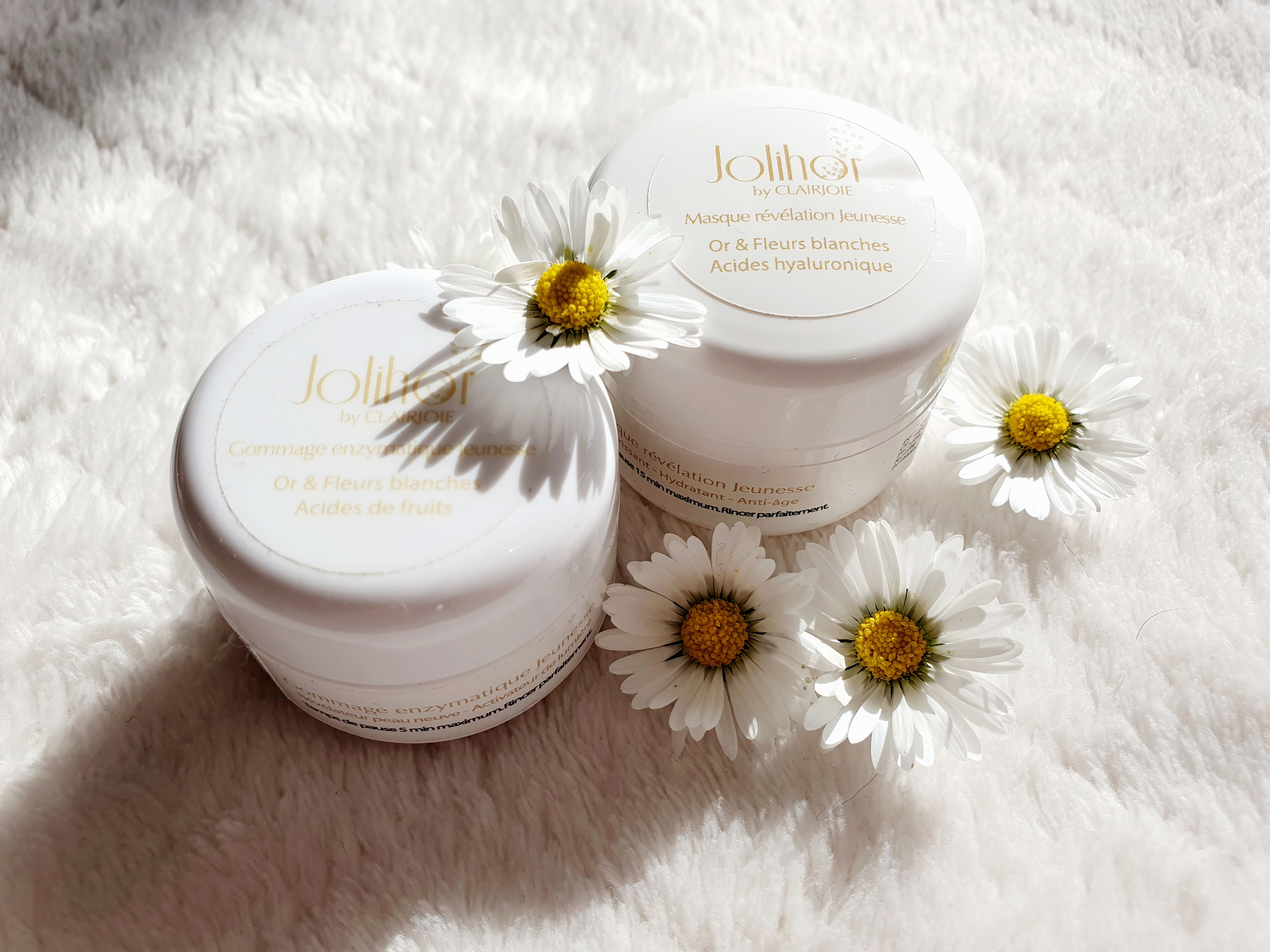 In my weekly ritual I also use the jolihor gommage…
A premium product consisting of 99% natural ingredients…specifically designed to illuminate and regenerate the skin…just look at my skin how it shines. You put a thin layer on the skin, leave it for 5 minutes and then you rinse it off. It is super easy.
I end up using my Jolihor youth day cream. It is fantastic.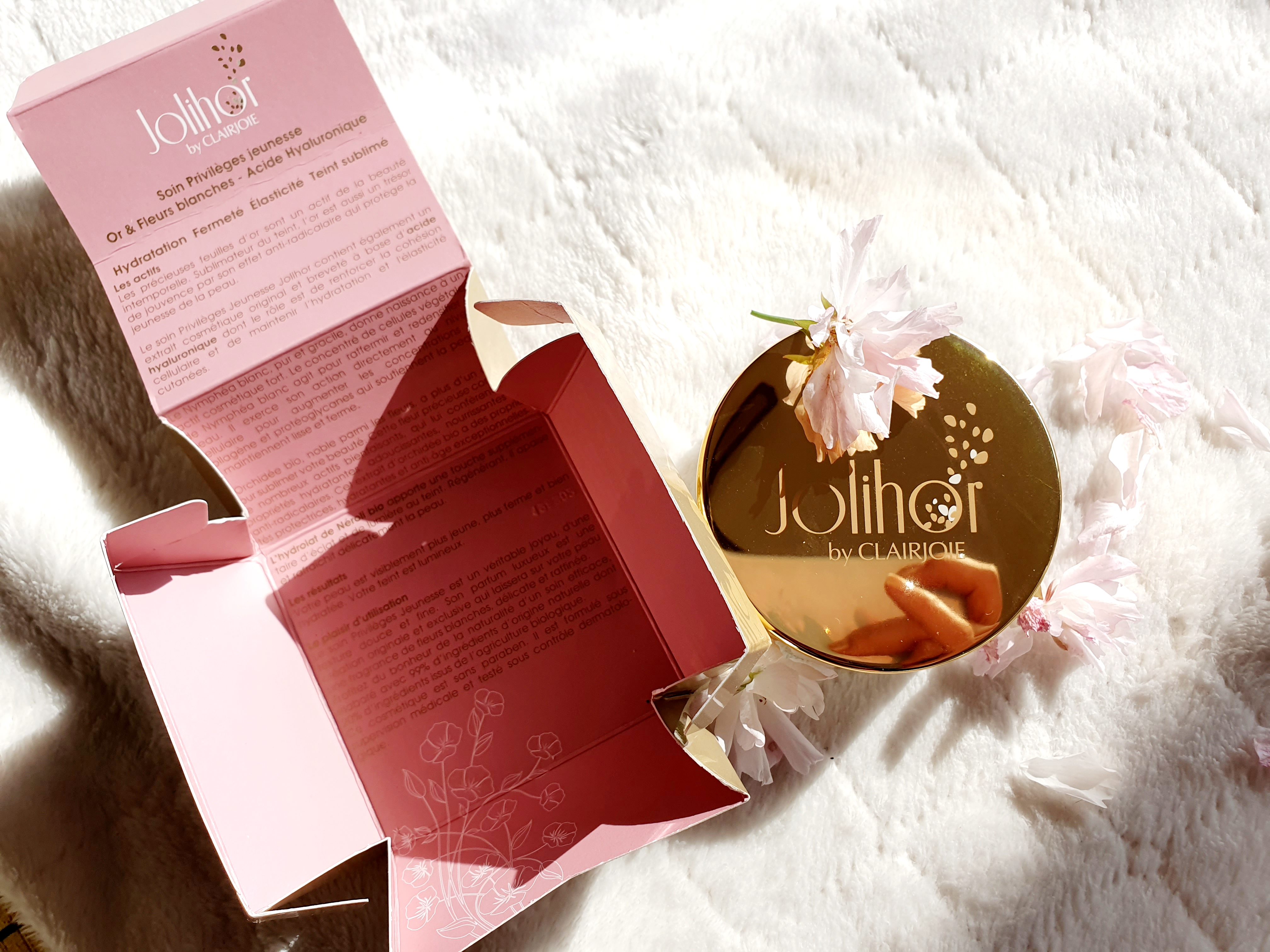 I love that it is made up of 99% natural ingredients such as gold leaves (whose anti-radical effect protects the youth of the skin), and white water lily plants (that redensify the skin) plus the organic Orchid (a noble flower that helps moisturing, smoothen and nourishing the skin), not to forget the organic Neroli hydrolate that brings an extra touch of radiance and light to the skin…just to mention a few of the natural ingredients you'll find in it.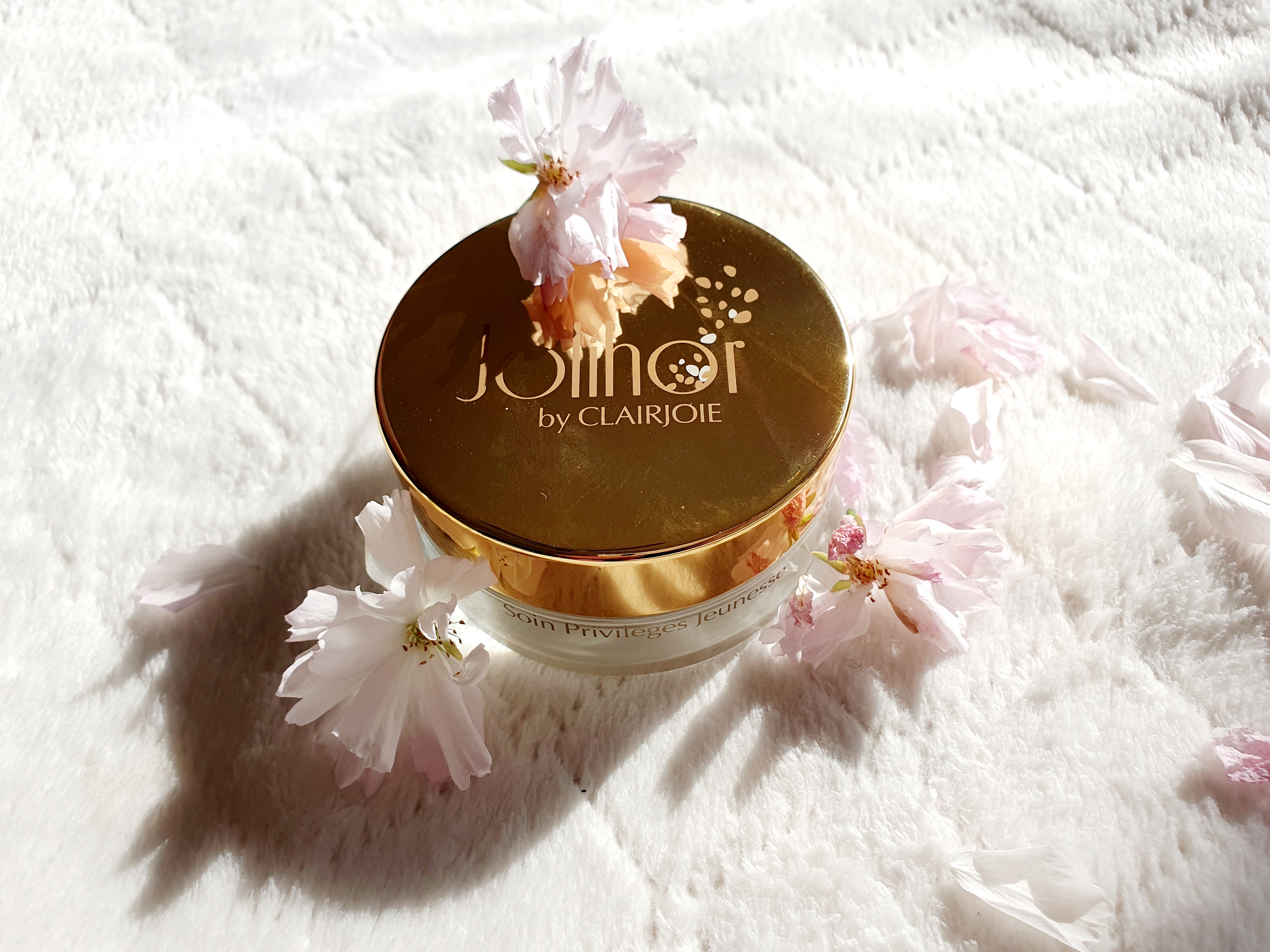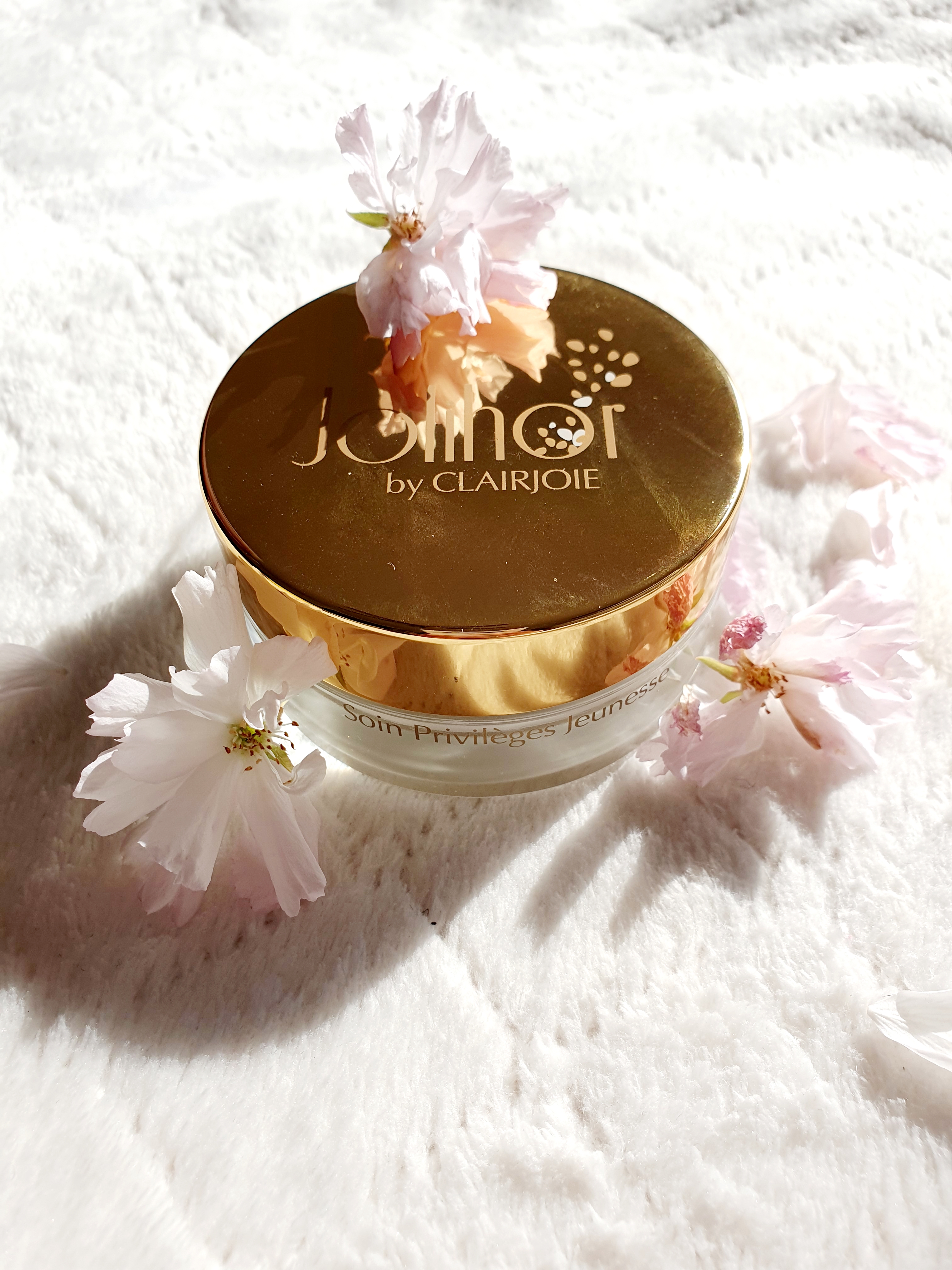 The premium ingredients that are used for this product work against aging… and its efficacy has actually been proven in clinical tests.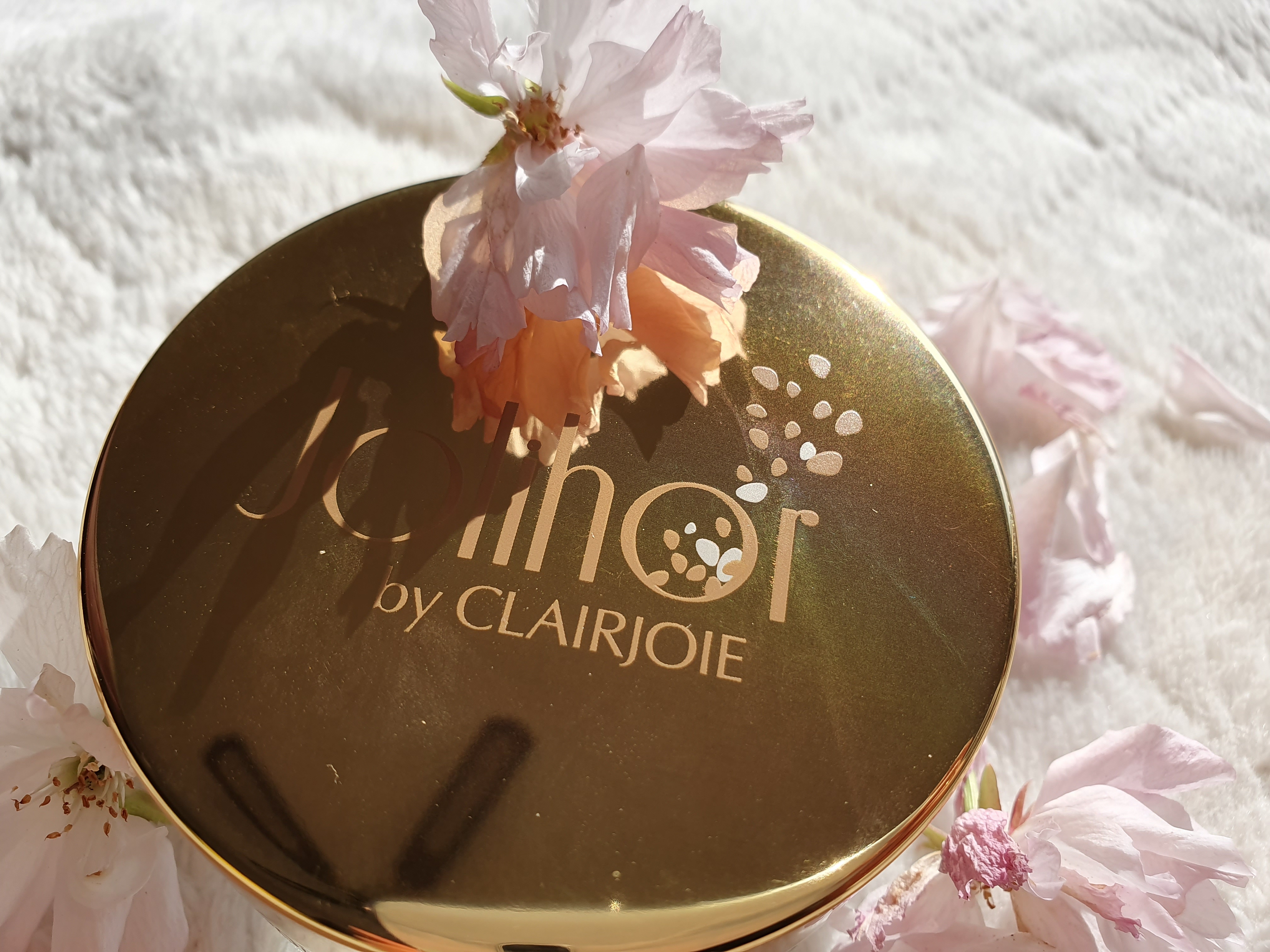 20% ​​of the ingredients comes from organic farming…and besides that they leave the skin super soft and shiny.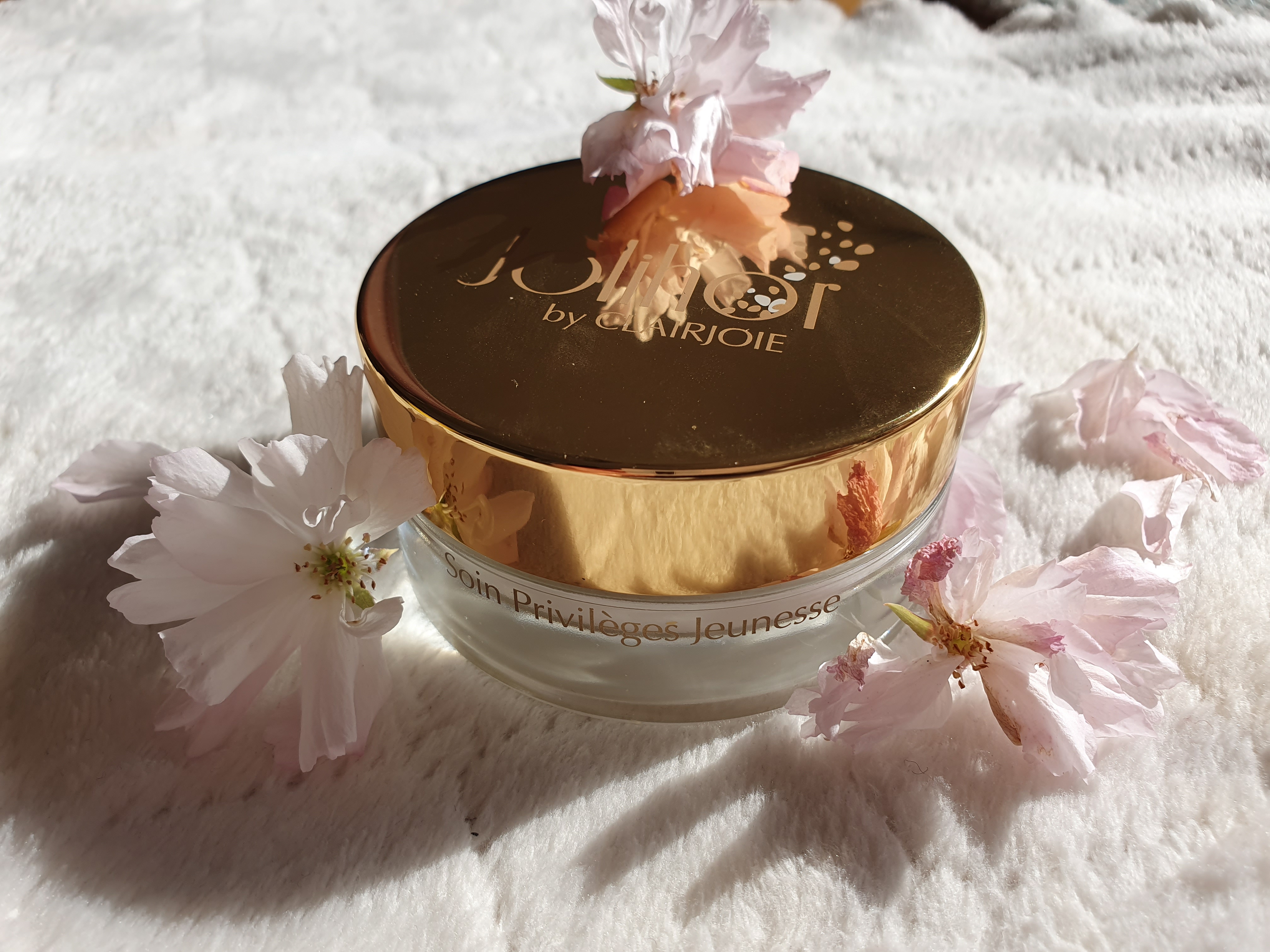 You would be surprised if you knew how many well-known beauty products that contains bad stuff such as chemicals, parabens, etc…just to seek a certain result. This is why products like these based on natural ingredients are a real luxury…not only do you spare the environment, you also do your skin a favor.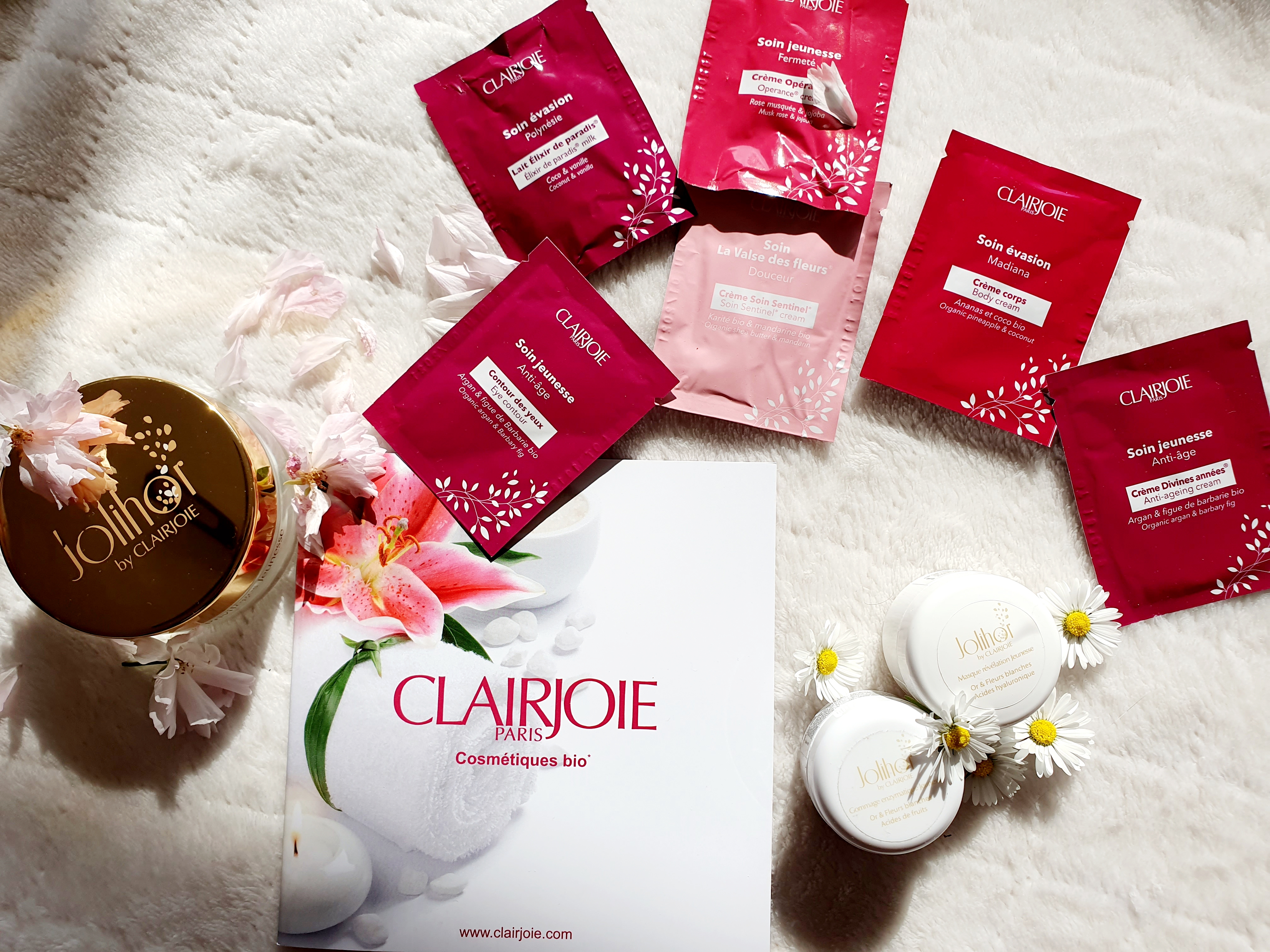 The body cream 'Lait Élixir de paradis' contains coconut and vanilla. I really like that one. It is smooth and smells fabulous. The mediana body cream is a bit thicker in the texture but smells fabulous of fresh ananas and coconuts…like a journey to the Caraïbes.
The eye contour cream 'soin jeunesse' is equally as soft as silk and really nice to use. I apply that one every day now.
In general I love their products…they are the perfect gift to yourself or someone you love
You can find them here.