Biobela – amazing bio hairsalon in Paris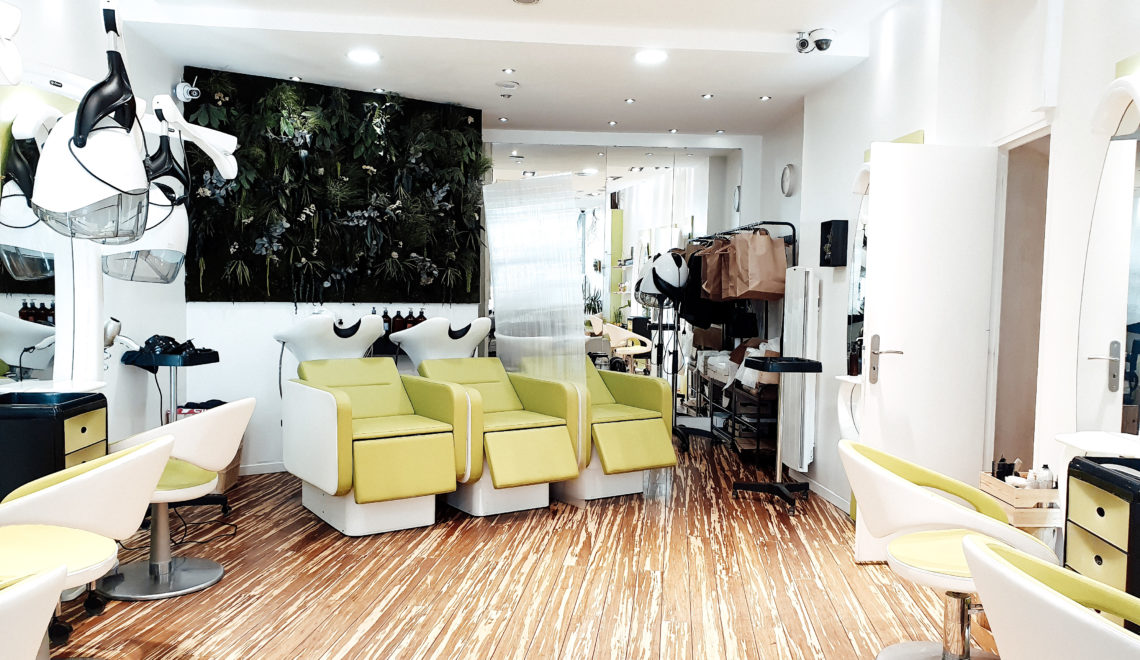 Where to get your hair done in Paris? If you like the idea of a beautiful, natural and shiny hair then I absolutely recommend you try the Biobela hair salon. I had my hair done there and I am a big fan..Ill tell you why here.
The Biobela hair salon in the 1st arrondissement of Paris is situated only a few steps away from the wellknown Chatelet and Rue de Rivoli.
In the Biobela hairsalon they are using organic colors only, free of paraben, ammonia and ppd. Their vegetable colors are exclusively composed of plants without all the chemical additives.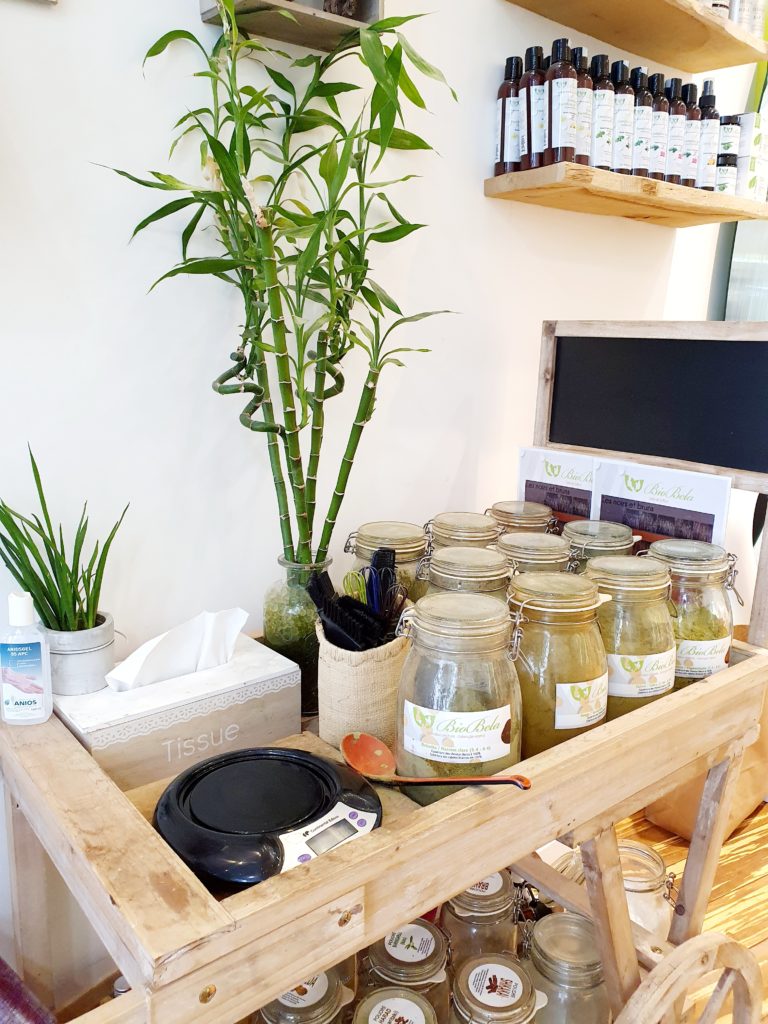 Their range of shampoos and treatments is 100% natural and handcrafted, from organic farming. I absolutely love their concept.
Inside you'll find a beautiful modern green color and a decoration with the best of nature …in perfect coherence with the concept of the salon and their natural bio products.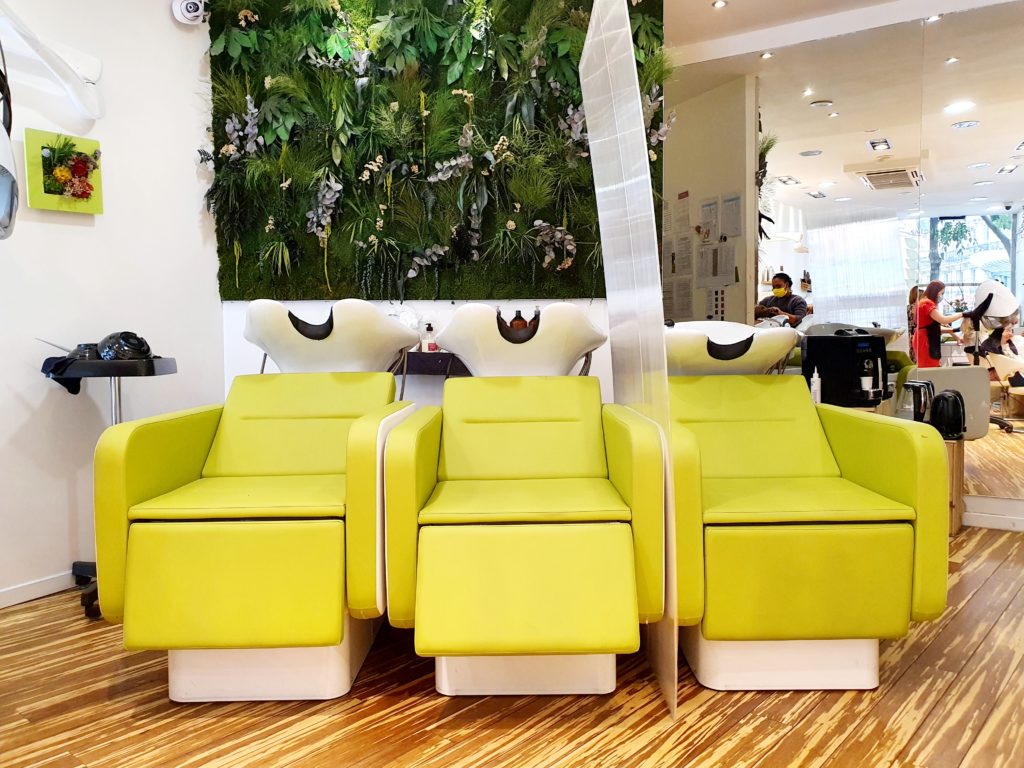 A nice and discrete music was playing in the background while I sat down in front of the mirror, ready to get my hair done. It had begun to look and feel a little boring so it needed some summer freshness..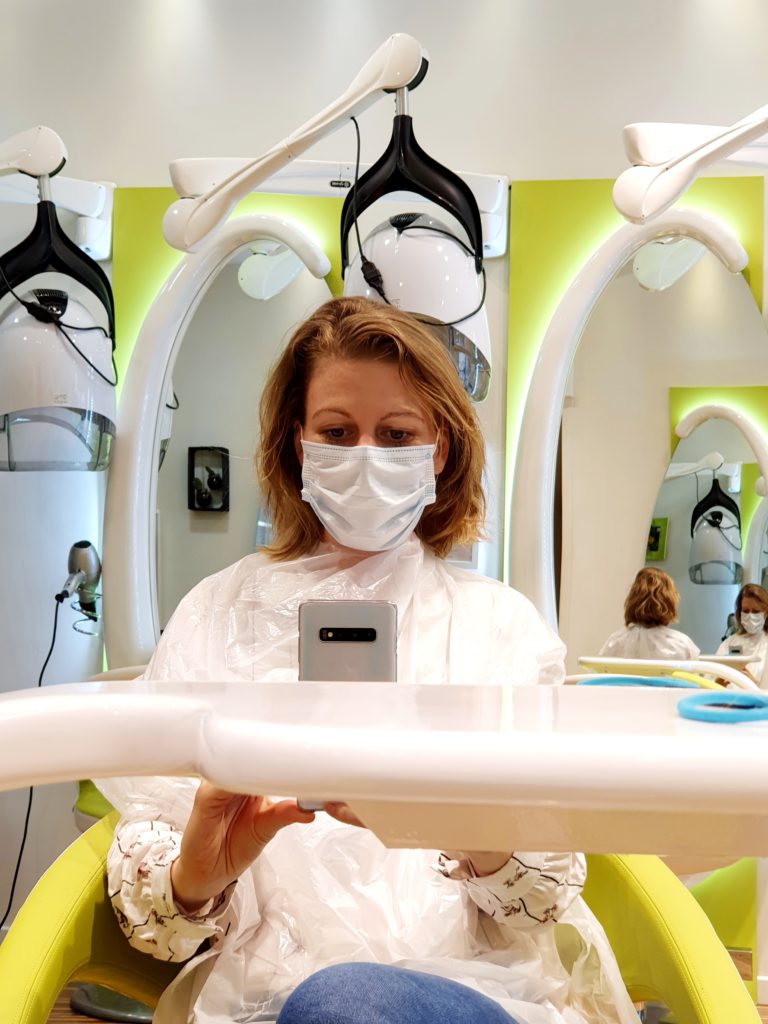 I started by getting my hair washed with a clay Shampoo to purify the scalp and clean it well before the hair care. This shampoo is supposed to remove all potentiel old oil and chemicals.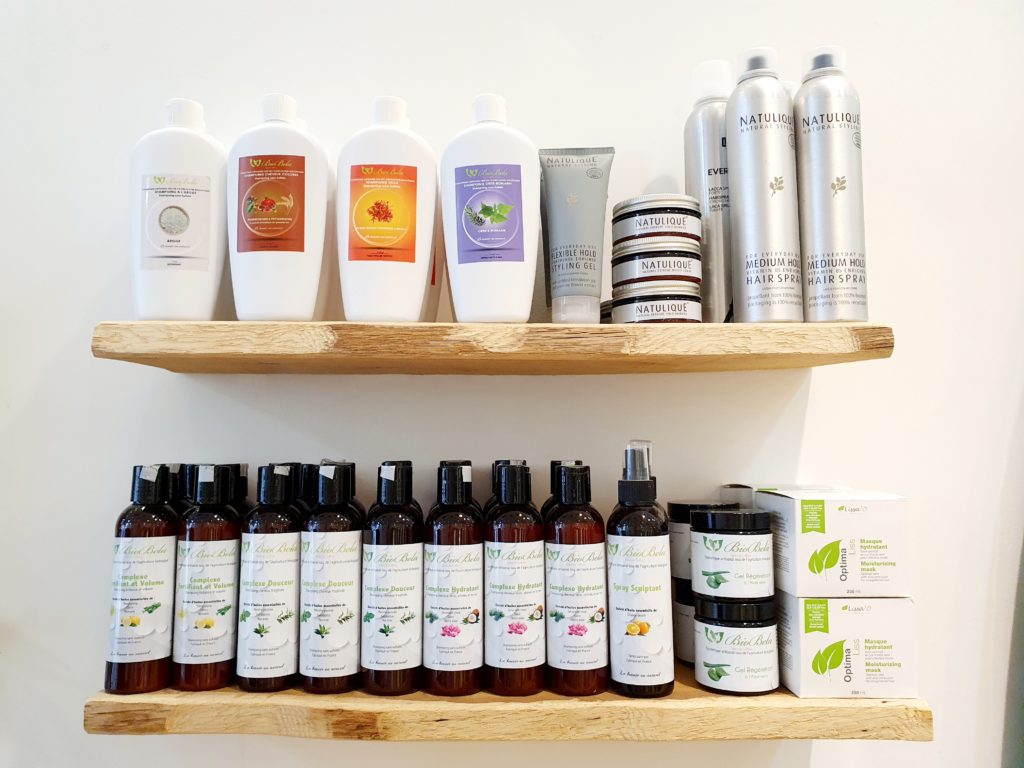 After the shampoing it was time for the hair care…
Since I have a natural blond hair I chose the neutral henne with ayurvedic plants that stimulates and strengthens the hair.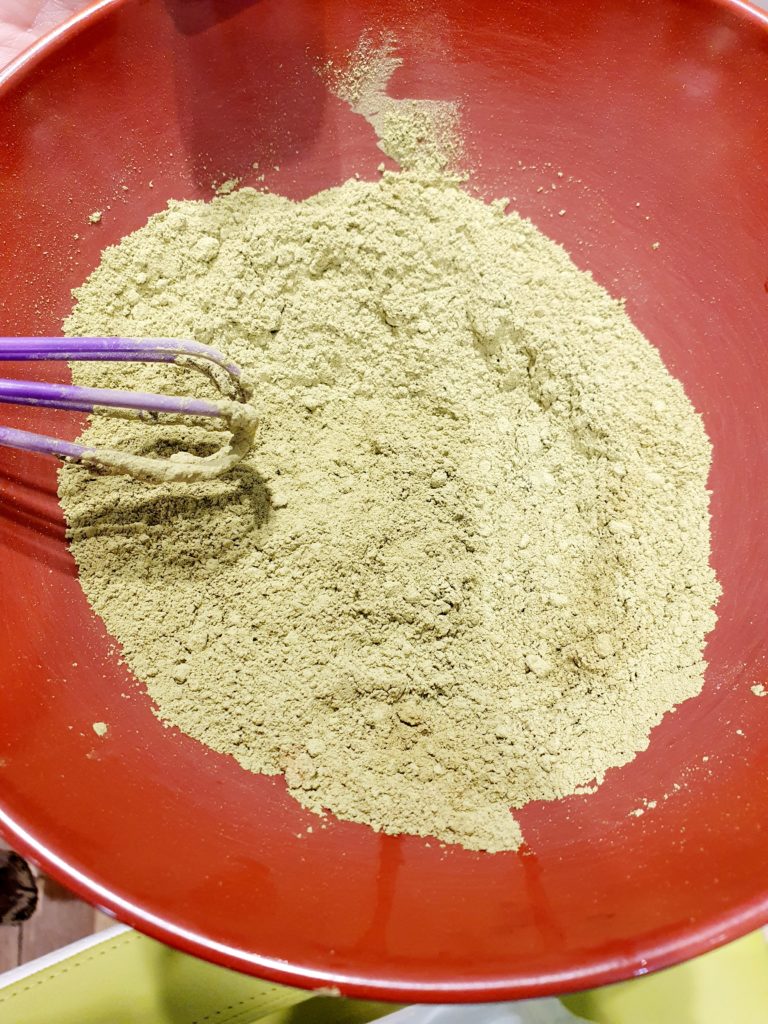 There had been added two vegetable oils..a broccoli oil to bring shine to the hair and a seed of mustards oil to strengthen and bring shine to the hair as well.
The clay was then applied to the hair…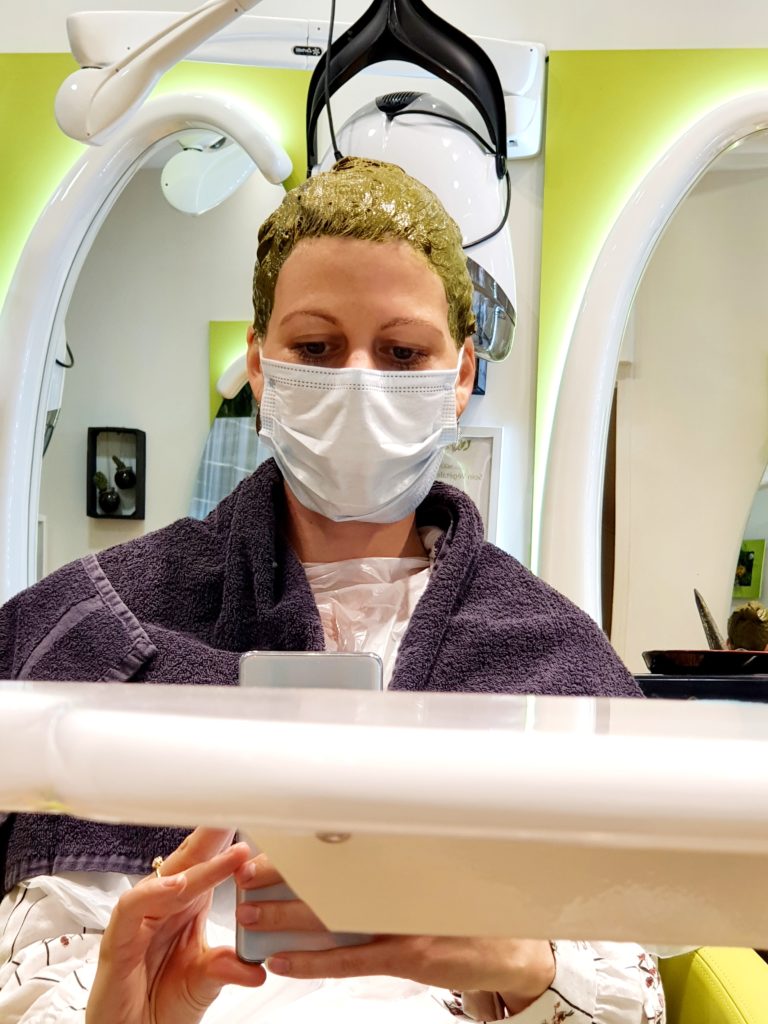 …and left for around 20 minutes under a hairdryer… while I could sit back and relax.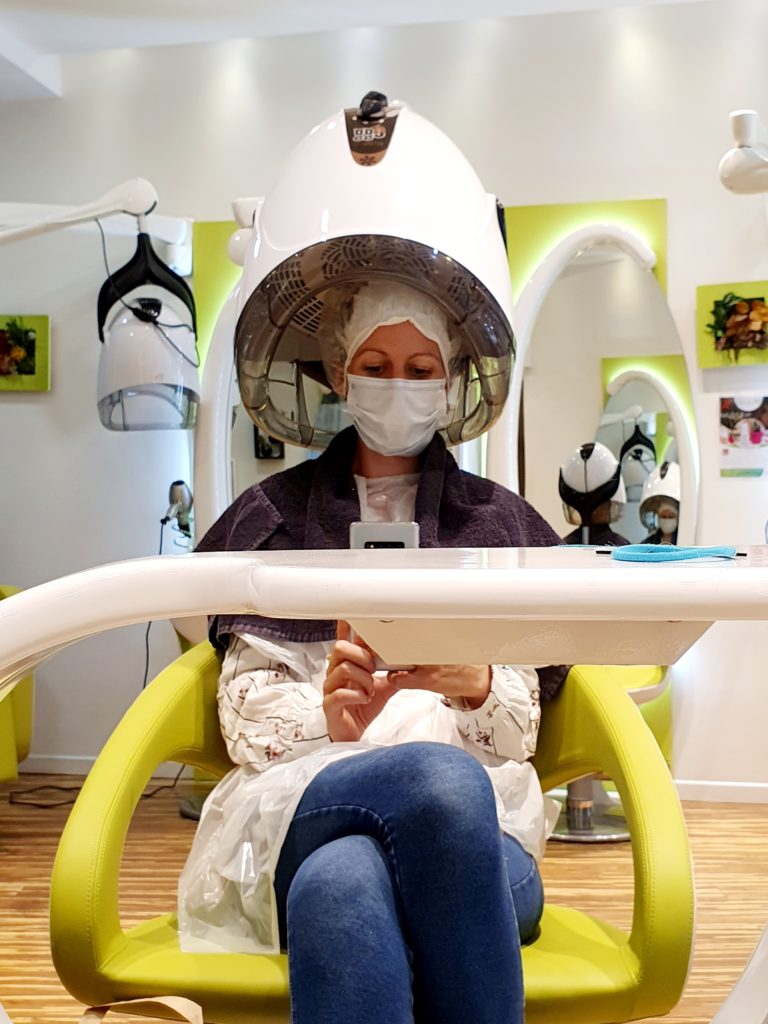 Afterwards it was all washed out while I got the most amazing scalp massage ever. It was amazing. She then added argan and raspberry oils to the hair to make it even smoother.. I almost fell asleep. It was so amazing and relaxing.
I absolutely loved the feeling of my hair afterwards… it definitely felt thicker, softer and just amazing.
And the final touch was the haircut….see the picture before…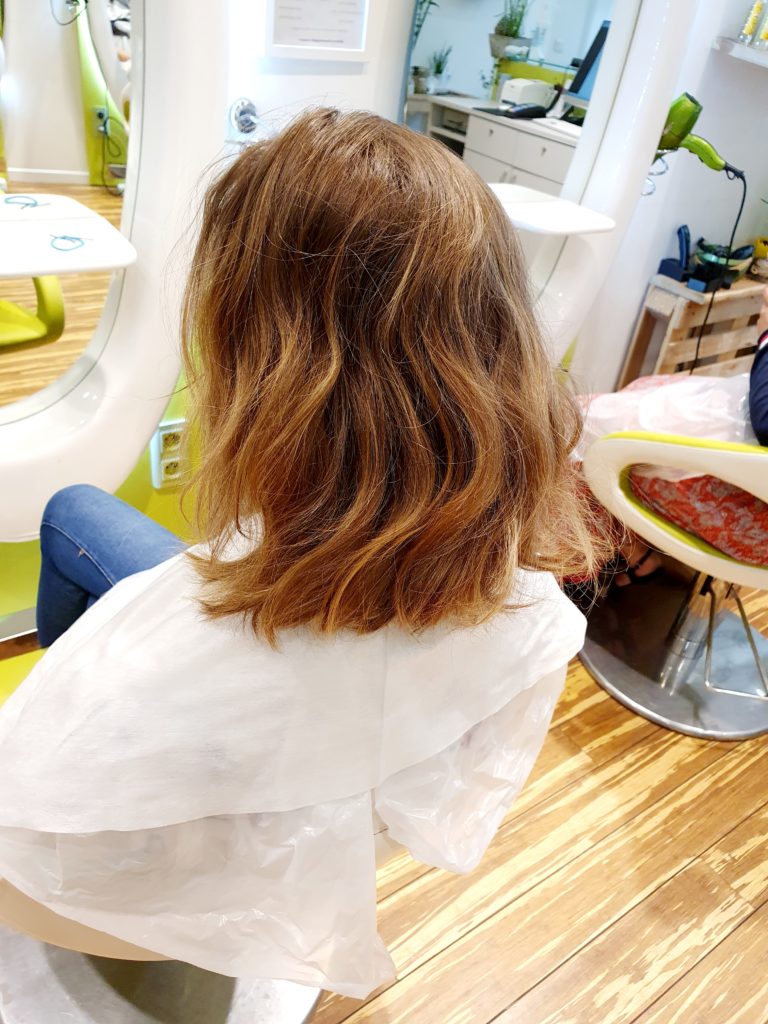 And after…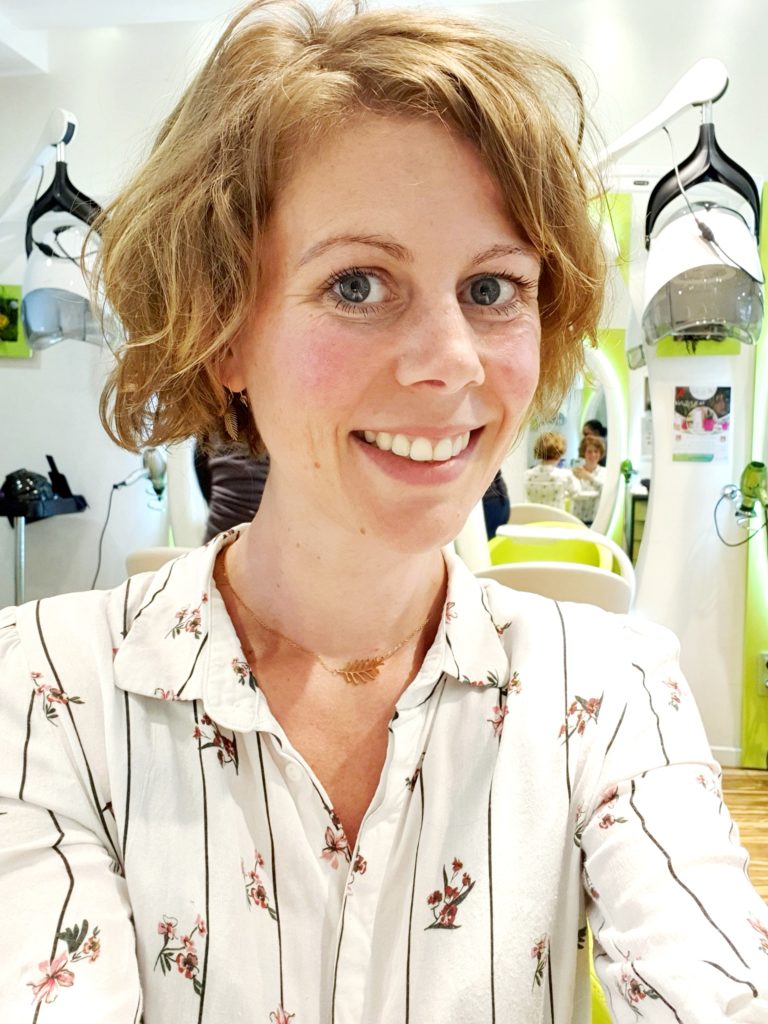 I looooved the result…and especially the feeling of a super healthy hair…I normally have thin hair but look at the volume now. All thanks to their fabulous natural products.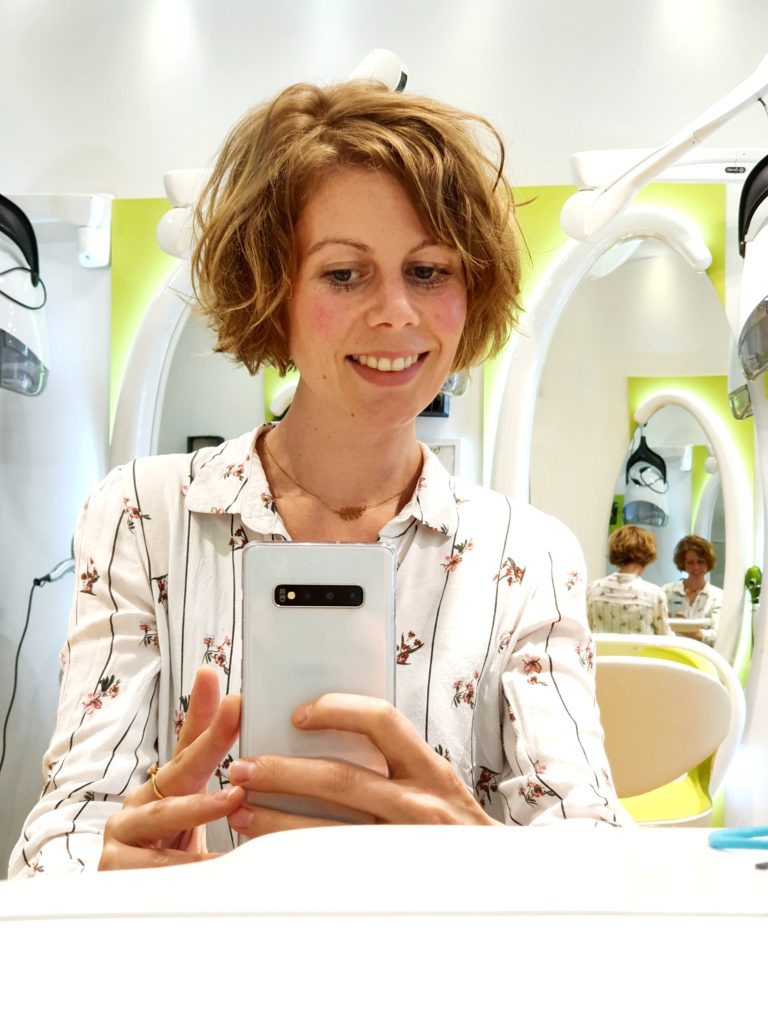 I really recommend you try one of the Biobela's hair salons…the service is amazing, the prices are very very reasonable and I felt like a princess when I walked out of there. Book here