Winetasting, discovering the best French Grand Crus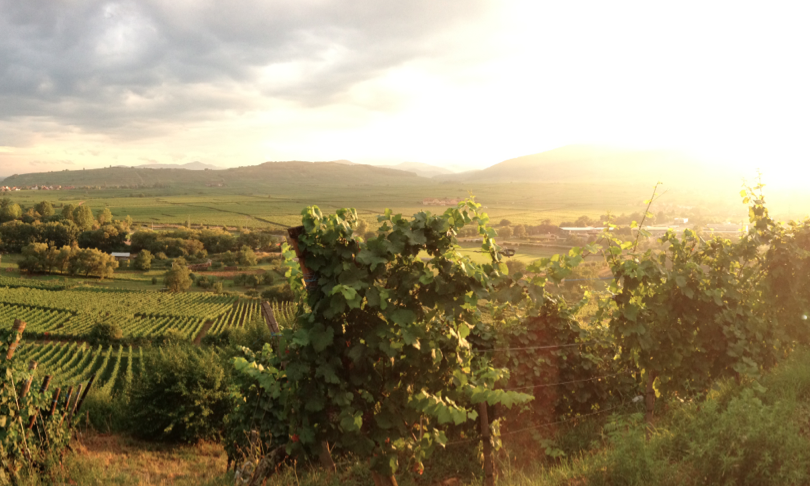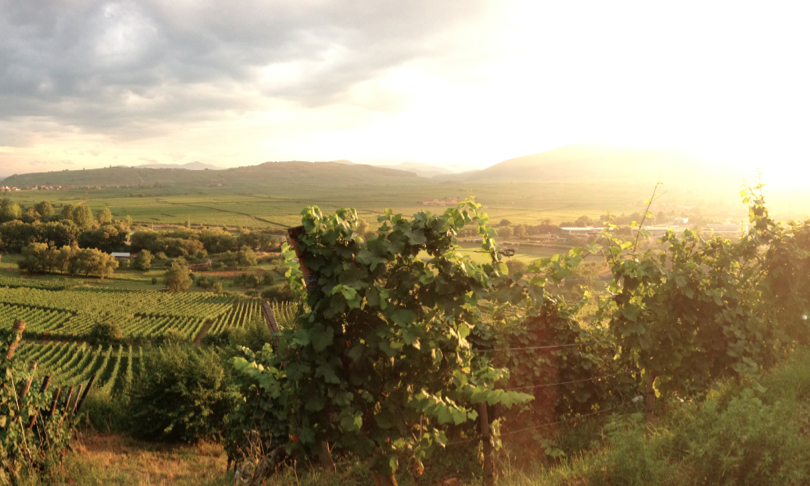 I´ve visited "La route des vins" in Alsace and Bourgogne with some of the greatest French Grand Crus, and collected a list of great wines. I´ll share my favorites with you here, along with the atmosphere. For a bit of wine culture.
Article and Pictures by Julie Johansen
ALSACE´S WINE ROAD
Alsace has a reputation for cultivating some of the best white vineyards in France, so this is where our trip started.

I must admit that before going my interest in Wine were as good as zero. I´ve never really enjoyed the taste of it, and always thought I preferred bubbles (a good champagne) but to be honest I´ve never really given the real wine a chance either. So this tour definitely changed that.

Tasting several wines helps you develop your own personal taste and makes it easier to make a list of your favorites. I can share mine, but I would definitely recommend you to write down your own list and add to it along the way, when you discover your preferences.

First stop on the "route des vins" in Alsace was in Marlenheim. On 102, rue Général de Gaulle, 67520 we found the famous "Maison Arthur Metz".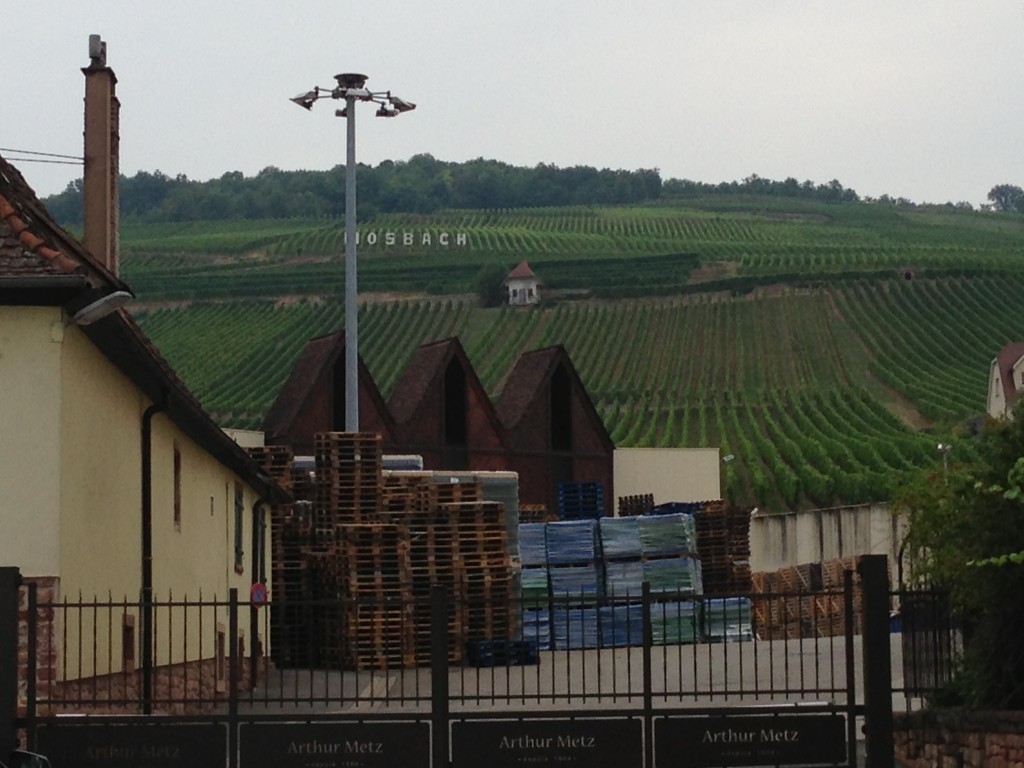 Arthur Metz is known for delivering the best Crémants in Alsace and has been honored with several medals, latest for his "Perle Noire": A Crémant that has won the International prize for being amongst the 10 best in the world. I confirm it´s good. And beside this excellent Crément, he produces some prestigeful Grand Cru as well, not to forget the "Vendanges Tardive".
Here is a list of the ones we tasted, that I would recommend you to try. (He does export, so check out his website):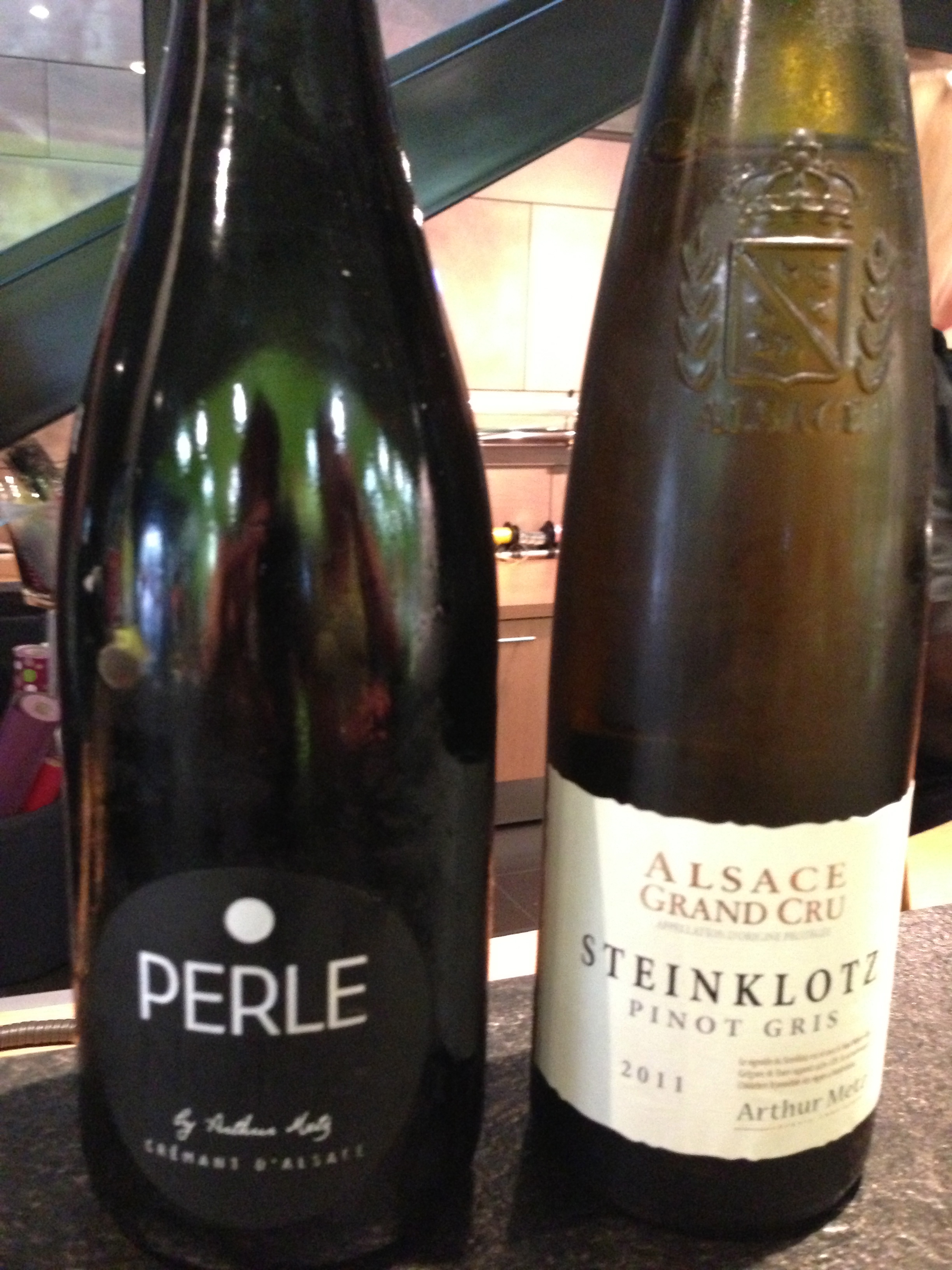 – Perle Noir 2013 (Crémant)
    – Sporen Gewurztraiminer 2008 (a sweet white wine, very original with notes of rose and mango. Perfect for smoked salmon, curry dishes, Asian cuisine with chili and grilled fish.)
    – Vendangens Tardive, Gewurztraiminer (very sweet white wine, good for dessert)
    – Steinklotz, Pinot Gris 2011 (a Grand Cru white wine) In general the pinot gris grape is a bit more full-bodied and fat than the Riesling for example. With its soft tones of honey and nuts, it is good with calf and poultry.
We continued the tour through Alsace, through all the small villages: Rosenwiller, Rosheim, Ribeauville, Riquewihr, Keyserberg, Colmar, Guebwiller etc, and in all of them we saw the sign: "Degustation: Wine tasting".

The wine fields appeared behind the houses, as long as the eye could see, a true paradise for wine lovers.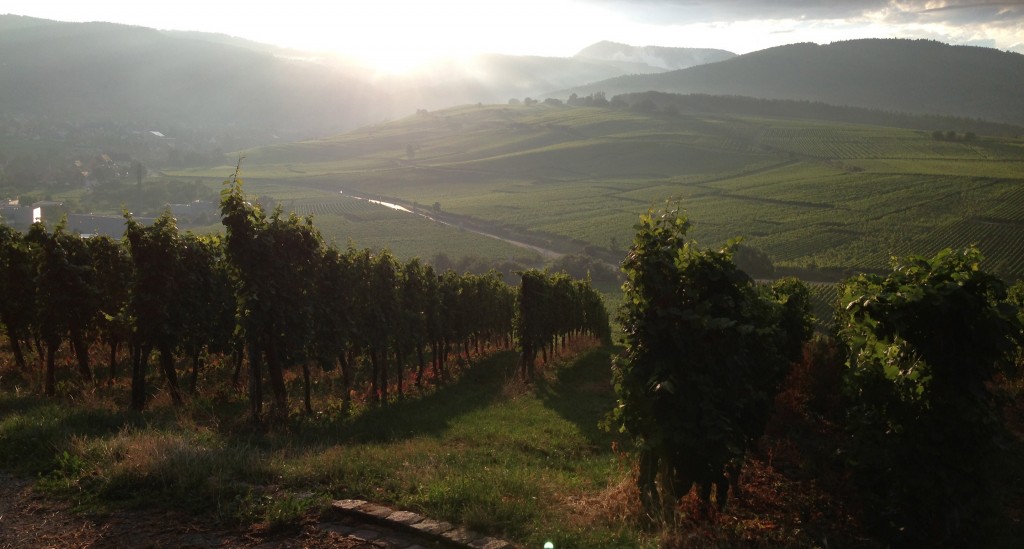 If you ever decide to do "la route des vins" yourself, I can only recommend that you stop in all the small villages and enjoy the unique atmosphere you find there.

There you´ll find some of the best wine-houses to visit such as:  Remy Gresser in Andlau and Timbach in Ribeauvillé (the world renowned house, where you can buy a Riesling Cuvée Fréderic Emilie or a Clos Saint Hune from the Grand Cru Rosacker field). Dopf au Moulin in Riquewihr (the nobel firm, where you can try the Crémant d´Alsace, Dopf Au Moulin or the Riesling from the Schoennenbourg field). Domaine Weinbach in Kayserberg or Schlumberger in Guebwiller.


 Taste different ones to find your favorite. Here are just some that I tried:
–       Pinot Noir Rosé 2012
–       Muscat (a light and fresh wine. Well suited as an aperitif. Good for white asparagus, shrimp or the easier fish cuisine.)
–    Riesling (which is known for being one of the world's best white-wine grapes. Cultivated under ideal conditions, and therefore in close competition with the famous Chardonnay from Bourgogne. The name Riesling appeared back in the year 900 when the grape was cultivated along the Rhine in Germany and Alsace. In general Riesling is a dry grape that should be enjoyed cold, with fish-dishes and white meat.)
All of them are great wines!
On our way to Bourgogne we came through Permes: voted the most beautiful city in France in 2013…


And Dijon…

And then…
BOURGOGNE GRAND CRU WINE ROAD
Finally we arrived in Bourgogne, the area of France that is world renowned for its fine wines. We stopped in Baune: A small town, that you must go to when visiting the Bourgogne district. This is one of the greatest cities of wine.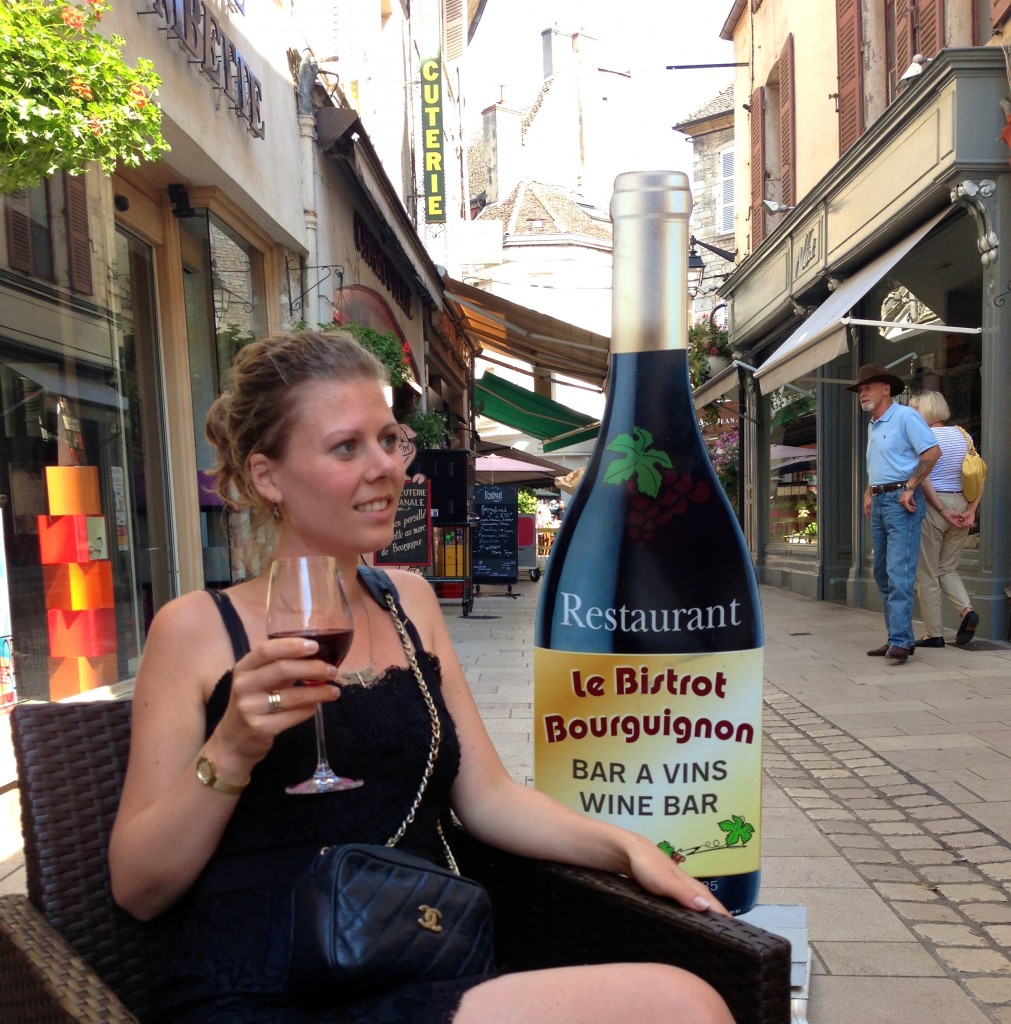 Here you can settle down at a wine-bar, and have the best wines recommended by the waiters who are great connoisseurs.  They´ll give you some good advice.
.
Always keep an eye on the label: which area and year the wine is from, because the taste of the grape completely changes depending on the year, the ground and the district.  Watch out for the premier Grand Cru – la crème de la crème.
.
We tasted a couple of red-wines that I can strongly recommend:
–       Givry 1. Cru Baraude 2011 cl. Mareshald (Red wine)
–       Savigny les Beaune vv. 2010 Taupenot –merme. (Red wine)
–       Chambolle Musigny 2007 (my favorite, a red wine grape, full-bodied, dark with vibrant tones of cherry and raspberries)
–       Saint Romain 2010 (Redwine)
Amongst the best vineyards in Bourgogne you have: Le Montrachet and Le Chambertin.

Some people think that it´s better to buy the wine directly from the small wine farmer, but from what I´ve read it´s good to stick to the acknowledged houses to begin with (Unless you know exactly where to go) Here are a couple:
–       Joseph Drouhin, Louis Jadot, Chanson and Bouchard pere et fils
They sell some good Pinot Noir and Chardonnay wines.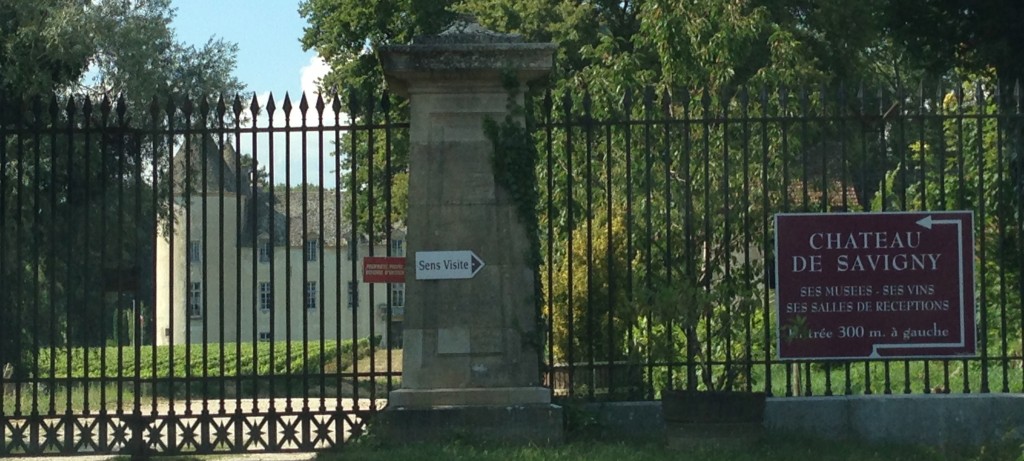 Not far from Baune you find a castle in Savigny-les-Baunes, here you can visit the castle and taste the wine from their great fields. We tried the:
–       Mersault-Genevriere Premier Cru 2006 (A really great Chardonnay white wine)
–       Volnay Premier Cru 2002 (a soft red wine)
–       Pommard 2006 (really good, strong red wine).
Both Volnay and Pommard are made from the same Pinot Noir grape, and though the distance between the two wine fields is short, the taste of them is as different as night and day. The reason being that the Ice-age created two different types of underground there, so the result in the taste of the wine is different.
The same is the case with the Meursault and Puligny-Montrachet. They are both made from the Chardonnay grape, but different because of the underground and the degree of toasting in the barrels that are used to prepare them.
We finished the trip at the wine farm "Domaine Borgnat", 1 rue de l´eglise, 89290 Escolives Sainte Camille, a bed and breakfast place that has been written about in several guide-books.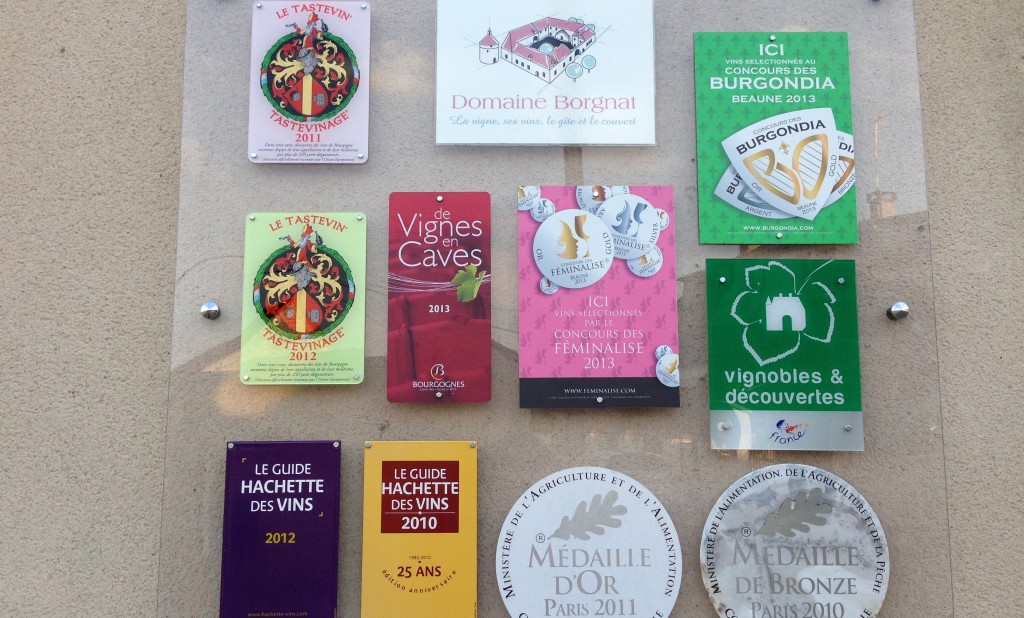 Here you can visit their cave, taste the wine and enjoy the traditional coq-au-vin…

and take a walk in the splendid surroundings along the river…


 From Domaine Borgnat 
I can recommend you to try:
–       Bourgogne Aligoté, Chardonnay 2012 (A fine and elegant white wine that can be kept 1-5 years)
–       Coulanges Blanc, Chardonnay 2011 (a fine and light white wine that can be kept 1-5 years)
–       Chablis, Chardonnay, Domaine Garnier & Fils 2011
–       Coulanges-la-vineuse 2011, tradition Pinot Noir (A delicate, fruity and spicy red wine. Can be kept 2-8 years)
–       Coulanges "tete de cuvee", Pinot Noir 2010 (An intense wine. Both red and black berries are found in this wine and gives it a fine structure. Drink it between 3-12 years of storage)
–       Chateau d´Escolives, Pinot Noir (2009, 2008, 2004) (2009 is my favorite. This red wine is a selection of assembled ancient Caesar Pinot Noir grapes. When aging this wine will be perfect for tasty cheese)
–       Clémant Blanc de Noir (A clémant made on red grapes, but they have been under a pressure which results in the white color from the inside of the grape)
–       Ratafia de Bourgogne (A very fruity liquor with a taste of cherry and plum. Ratafia is often drunk as an aperitif, but accompanies well a chocolate and cherry dessert well)
I hope I have awakened your senses and given you just a taste of what great wines should be tasting. Discover them over a luxurious dinner, or on the wine road. It is definitely a trip for those who enjoy life.
The LIST to print out and take along… Cheers.


And please feel free to leave a comment where you share the greatest wine you know! 🙂