Where to get the best cakes in Paris?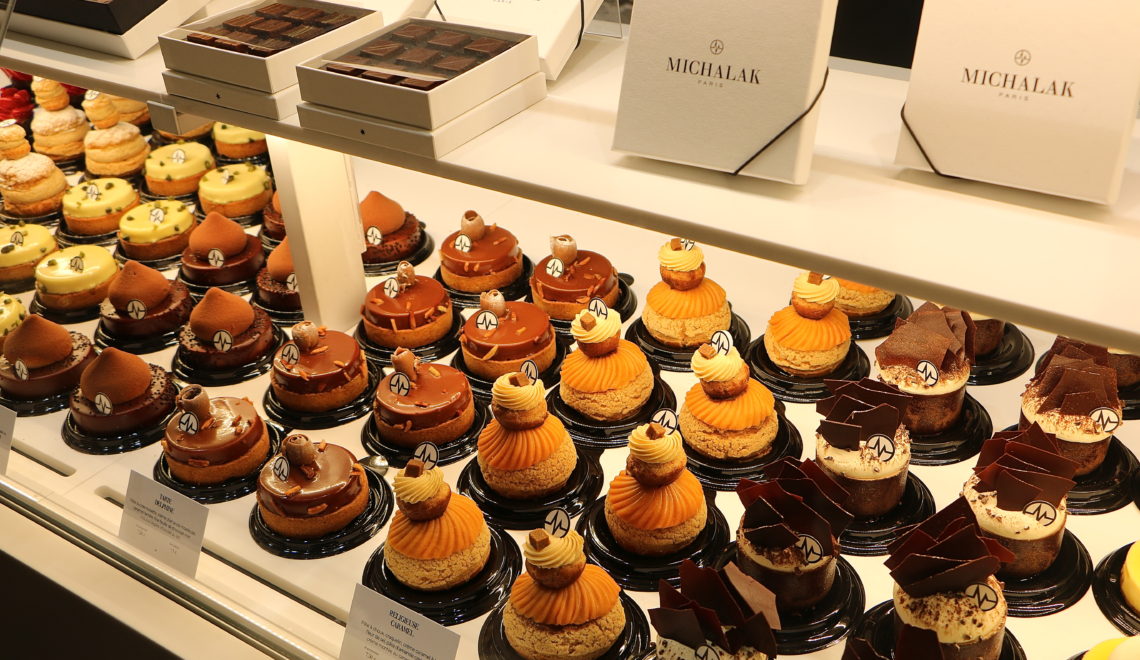 Some of the most amazing pastries I´ve tasted so far in Paris were the ones at the Michalak café. Christophe Michalak was announced best pastry chef in the world in 2015 and not without a reason…his cakes / pastries are a must try. Discover them here…
Christophe Michalak has several stores in Paris but if you want to sit down and drink a good cup of coffee at the same time, then it´s possible at 60 Faubourg Poissonnière in the 10th arrondissement of Paris…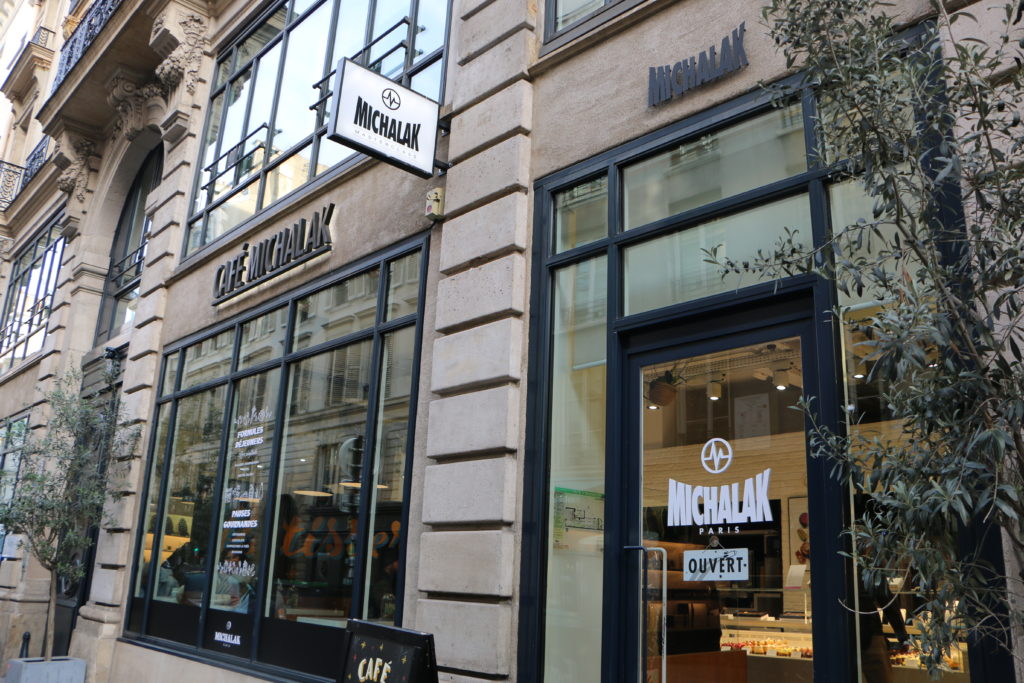 I had read about it and couldn´t wait to discover it myself. My expectations were high but still I was taken by surprise over the cozy ambience and sparkling cakes…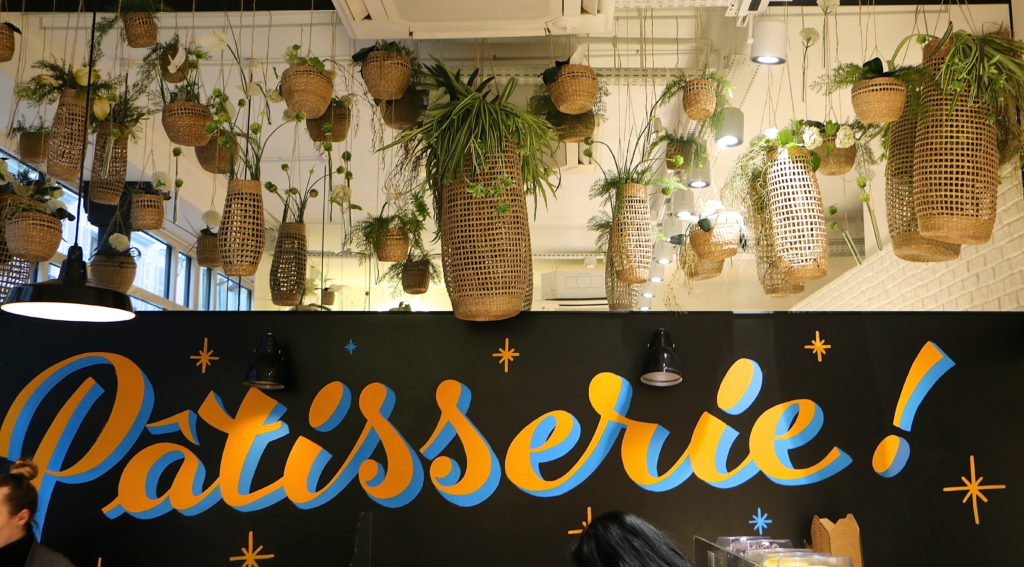 They all looked so inviting that it made my choice rather difficult…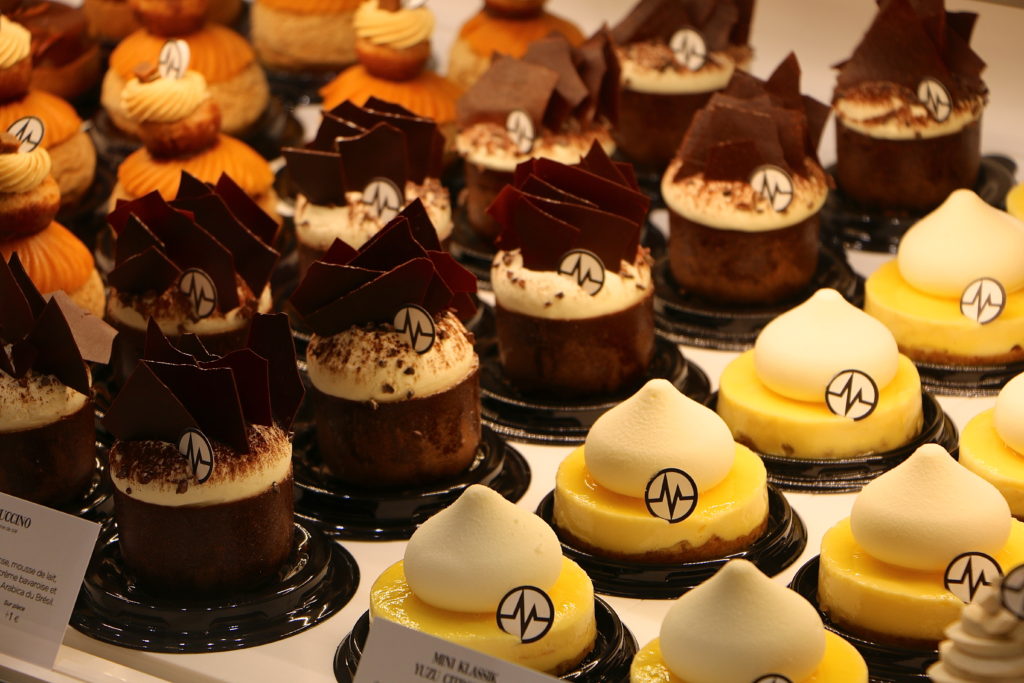 I was hesitating between the "tarte Delphine" with sweet Hazelnut, soft almond cream, soft caramel, a thin dark chocolate leaf and light chocolate mousse at 7,50€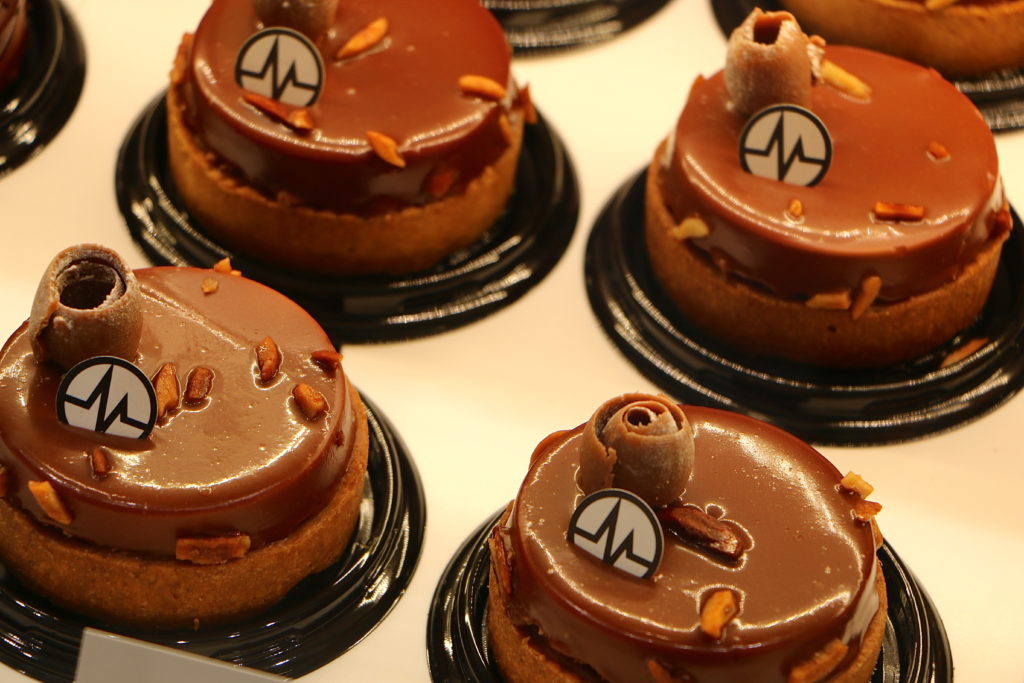 The "mon koeur" with chocolate biscuit, yuzu punch, creamy dark chocolate, creamy yuzu and milk chocolate mousse at 8€.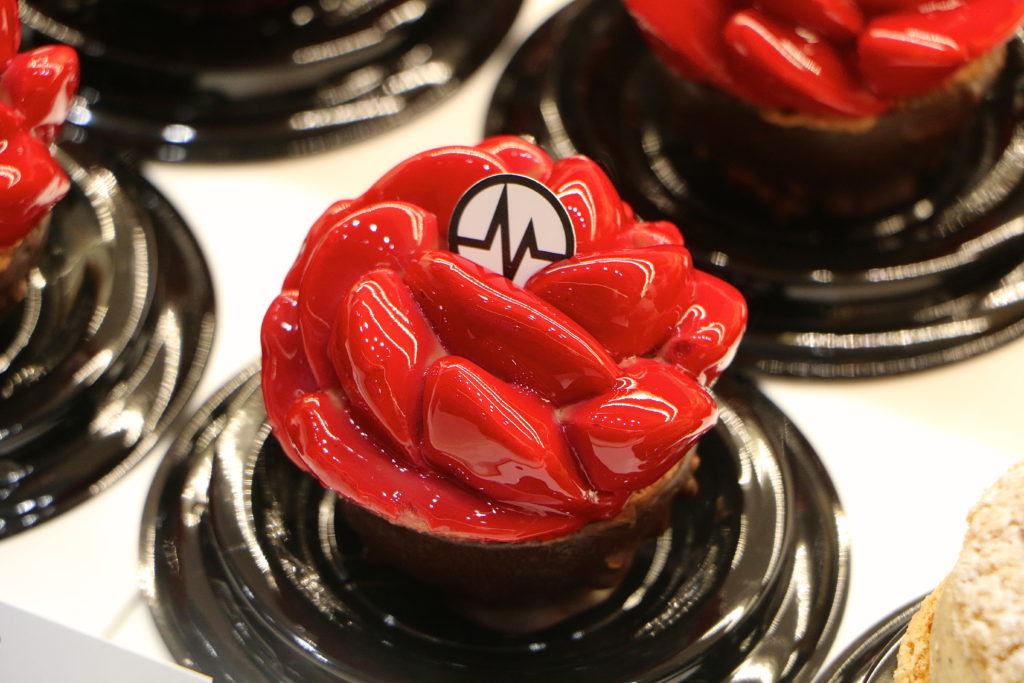 The "tarte pomme tatin" composed of a biscuit without wheat flour, punch, pastry cream with Calvados, apples cooked the "Tatin" way and crumble at 7,50€.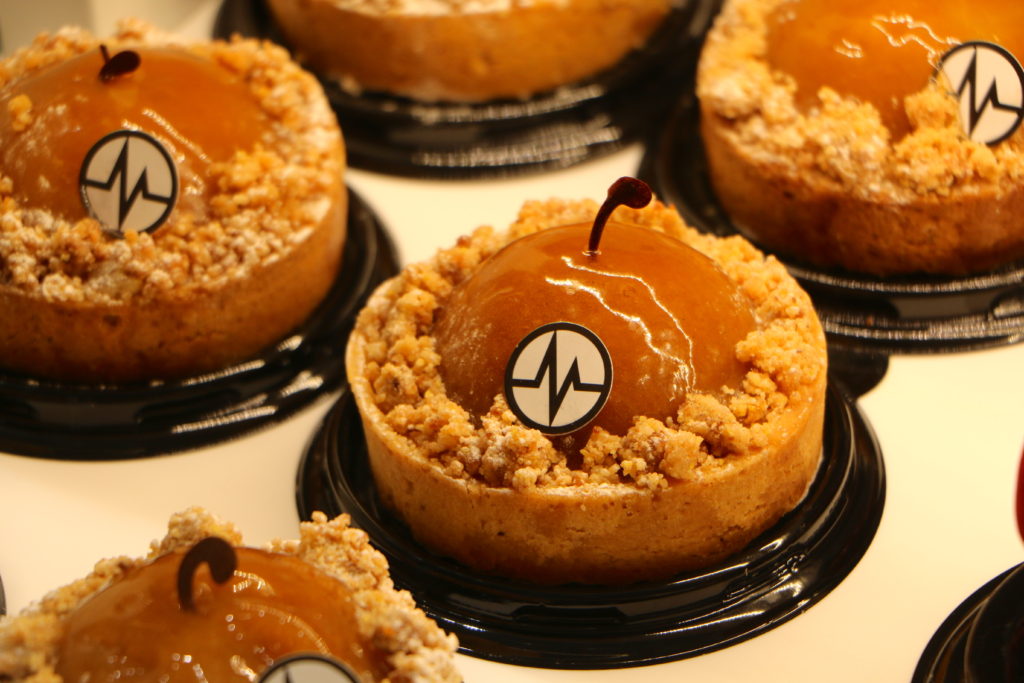 And the "Yuzu citron vert" without wheat flour, with Joconde biscuit without wheat flour, creamy yuzu, lime cream and meringue at 7,50€.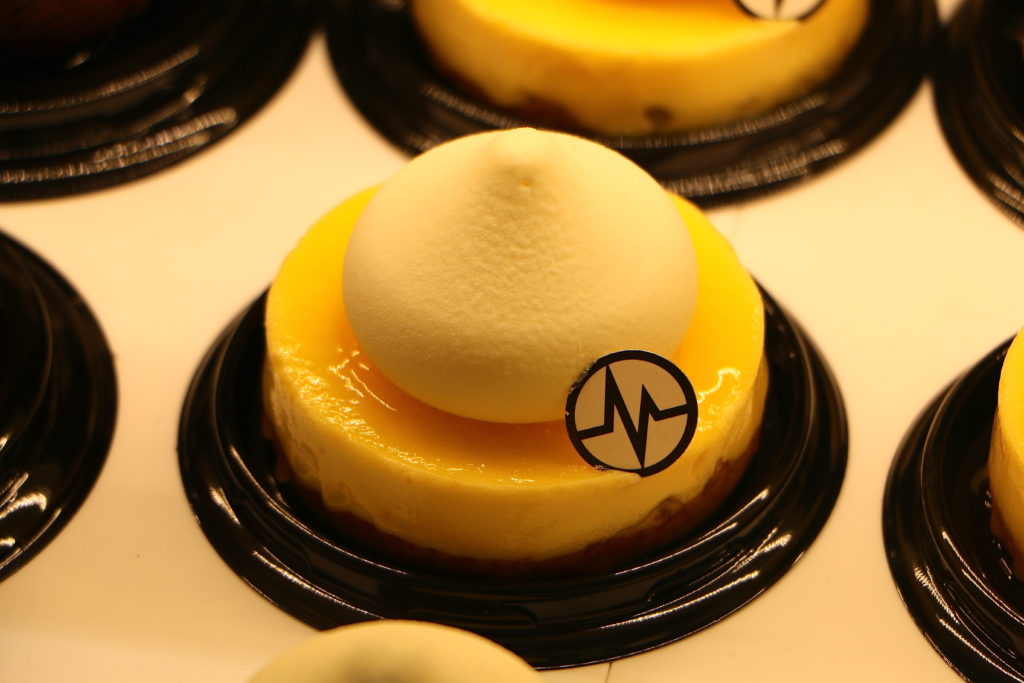 I ended up trying…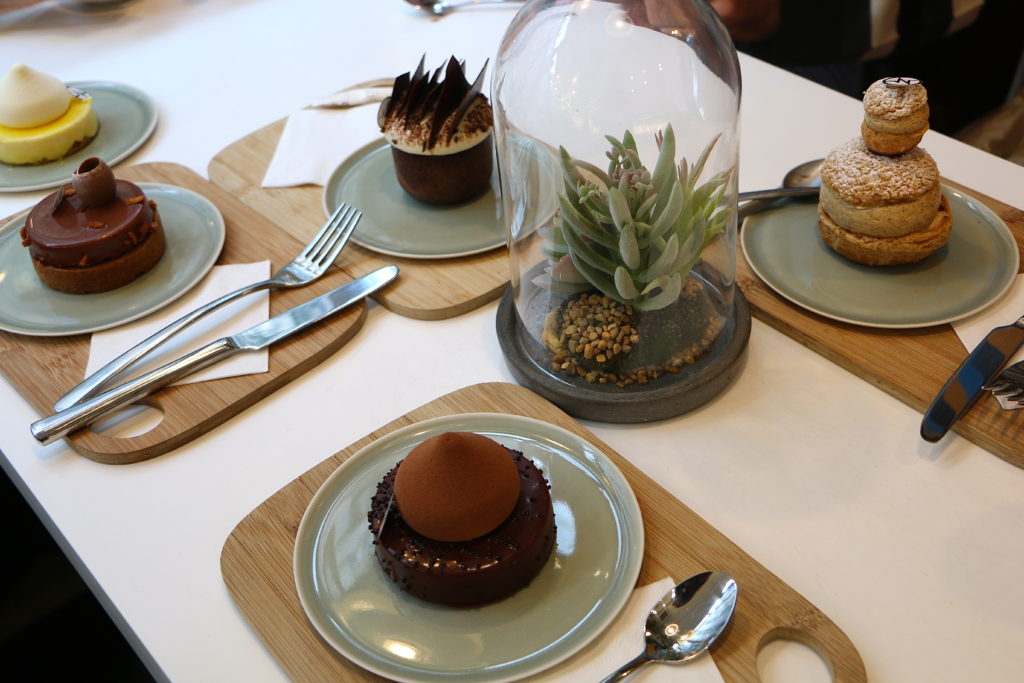 The tarte delphine…what a joy. The different ingredients were each prominent and formed a wonderful palette of gourmet flavors. I will definitely come back for this one…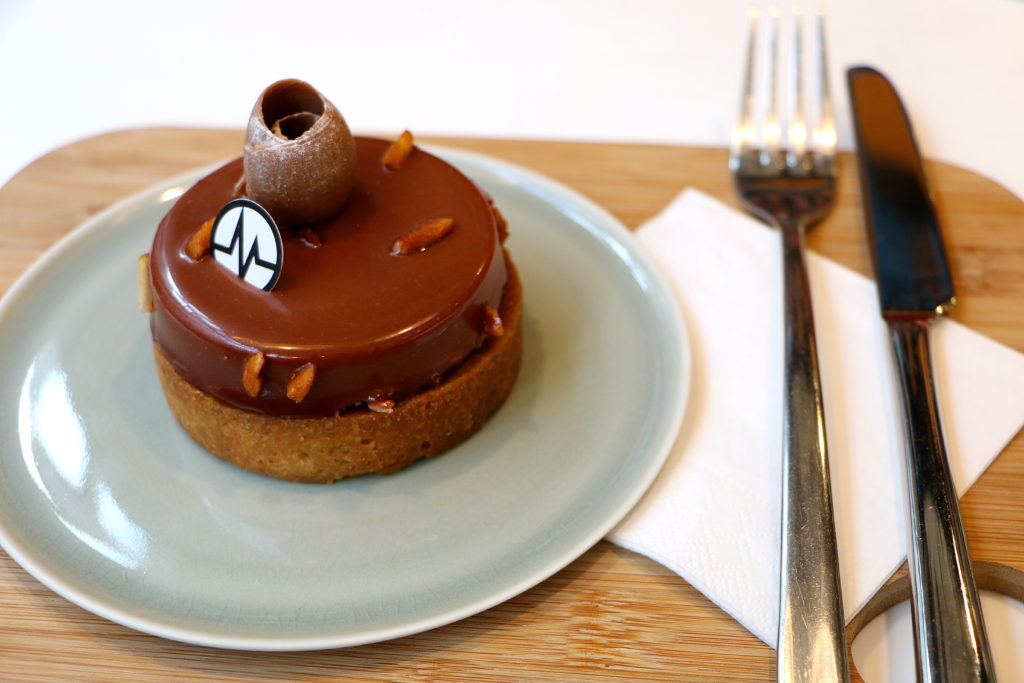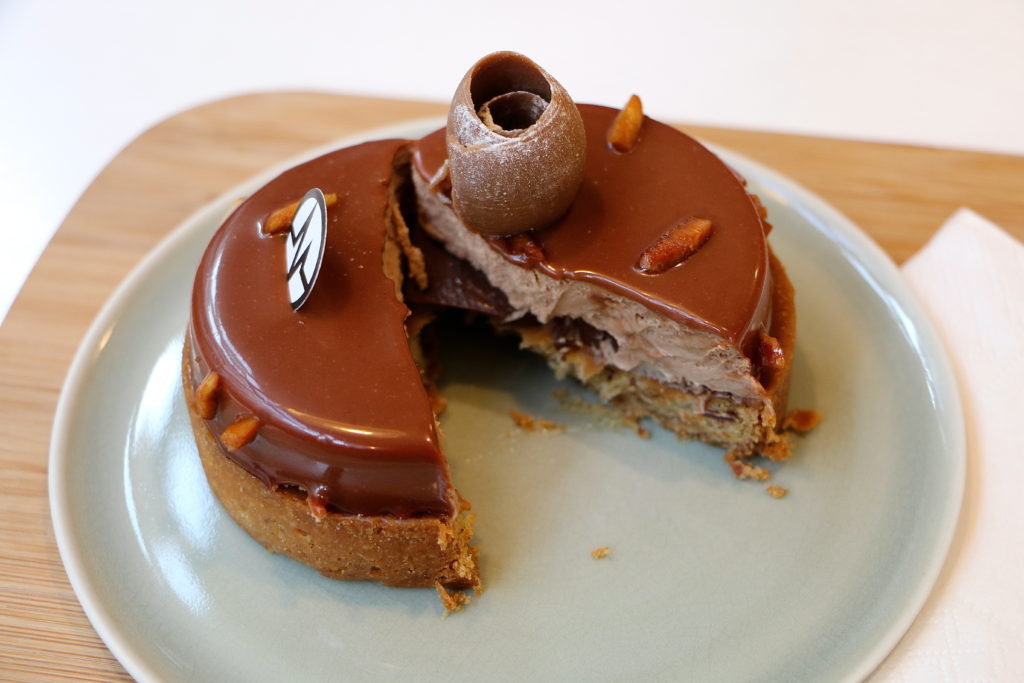 And the citrus tart…absolutely fabulous with a real taste of fresh lemon.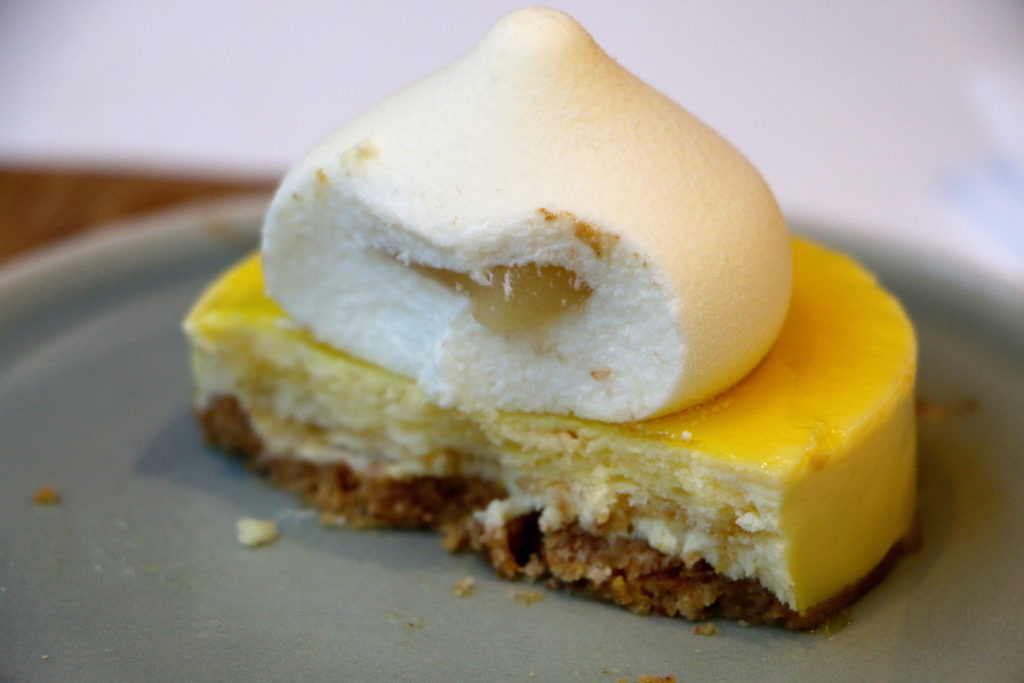 My girl went for the chocolate cake, and this is what it looks like when you´ve tasted the chocolate cake and desperately crave for more…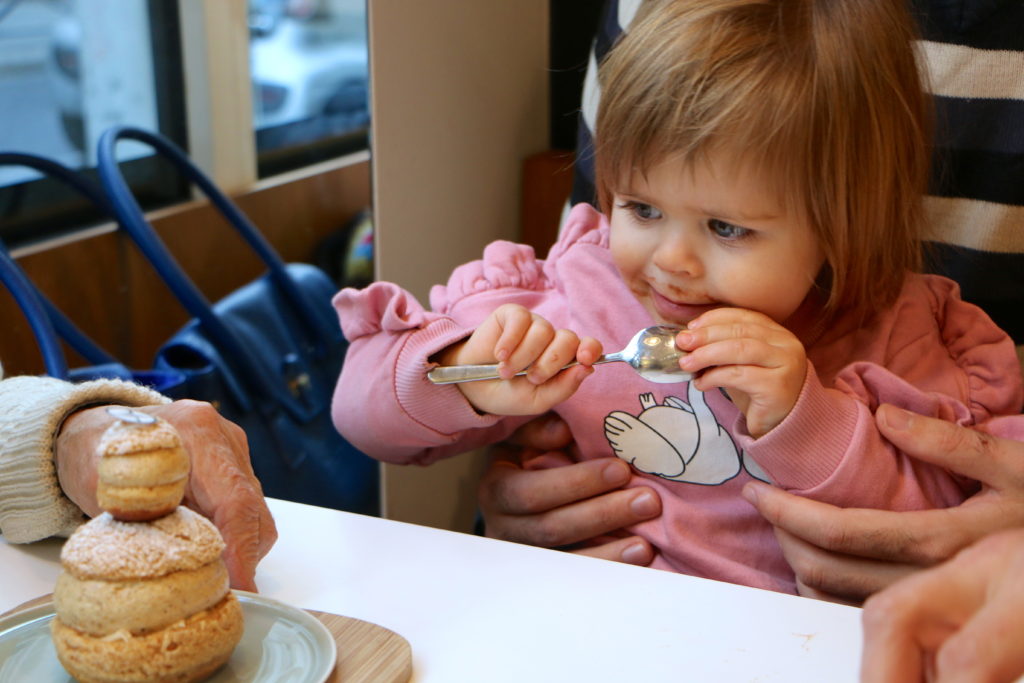 You can find out more on the website Michalak. … where you can also order the cakes directly.