REVLON ultimate indulgence foot spa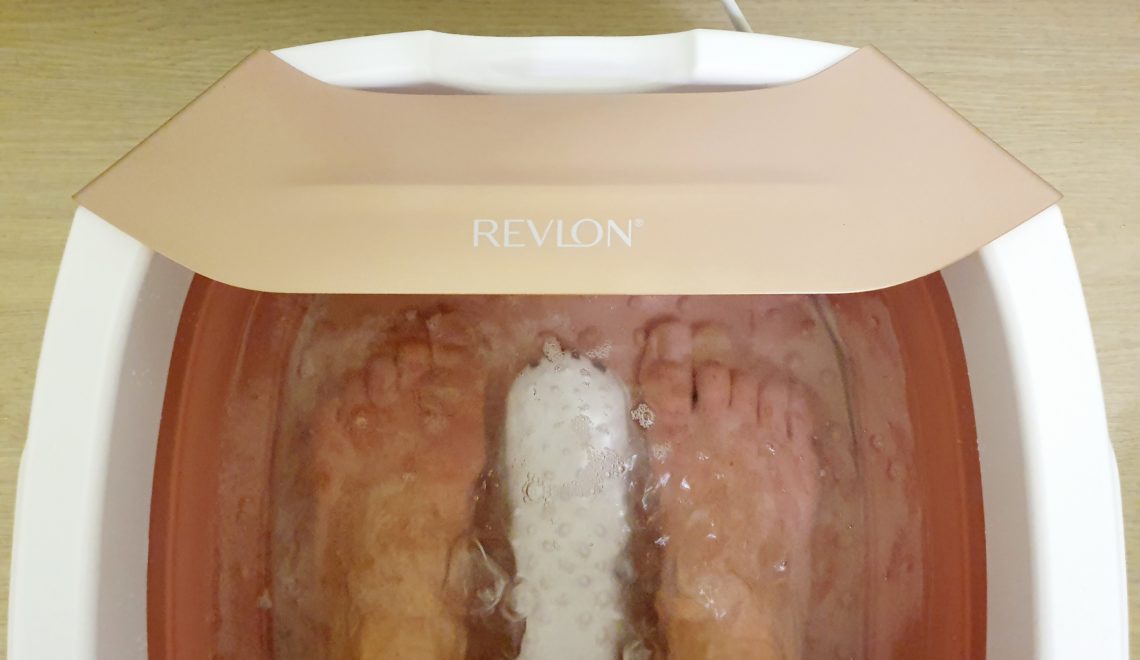 I've just tested the new Revlon Ultimate Indulgence foot spa! A pure joy for your feet and a true moment of relaxation! This is what makes it special..
1/ The water heating function…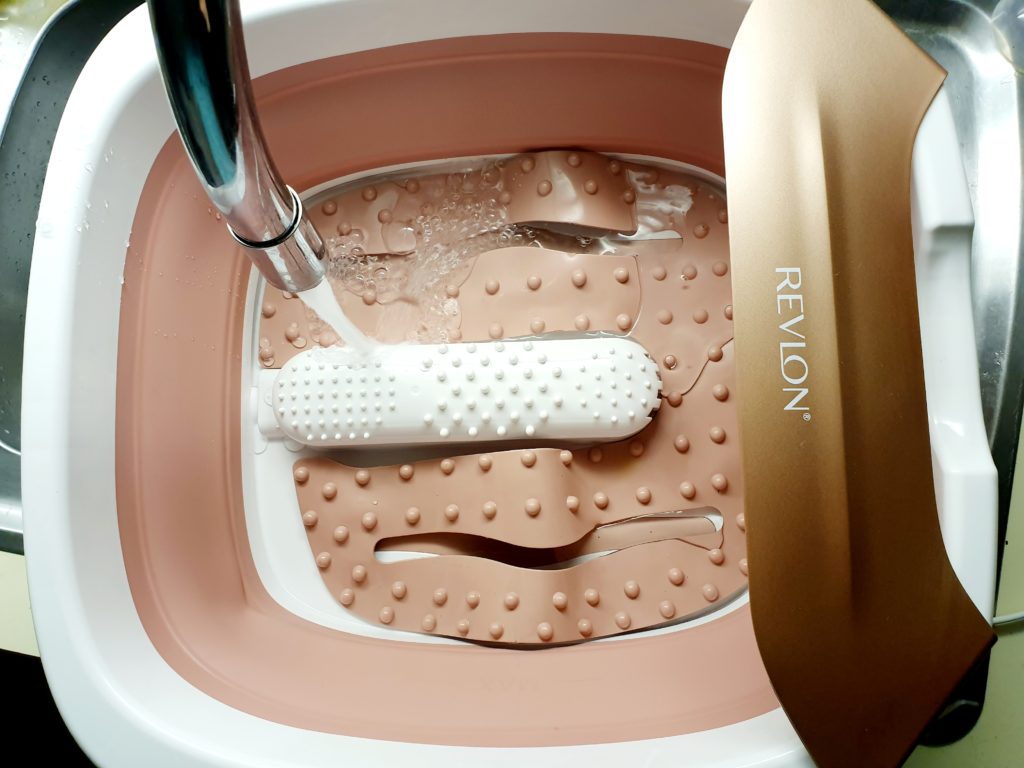 The new Revlon foot spa has an integrated water heating function that heats the cold water. You can choose the temperature that suits you: low, moderate or high…and the good thing is that the water stays that way thanks to..
2/ The keeping warm function! It makes sure that the temperature stays the same.
3/ The foot massage. Ahhhhhh!
I love the bubbling function added to the built-in acupressure zone madras which offer you a relaxing and gentle foot massage.
4/ Essential oils.
And what makes this foot spa really special compared to others that I have tried, is its dedicated compartment where you can add essential oils to your water and create a unique atmosphere, similar to that of beauty salons.
5/ It is ergonomic and practical.
The splash guard system and ergonomically inclined base provide optimum comfort.
In addition, the footbath incorporates a spout at the front to facilitate water evacuation and maintenance.
The foot spa is compact and foldable, which allows it to be stored everywhere easily.
I am a fan…especially on days when I come back from work, tired and with a need to recharge my batteries!!! Then it's the best. A must have at home..
Buy it here..