Naipo – New neck and shoulder massager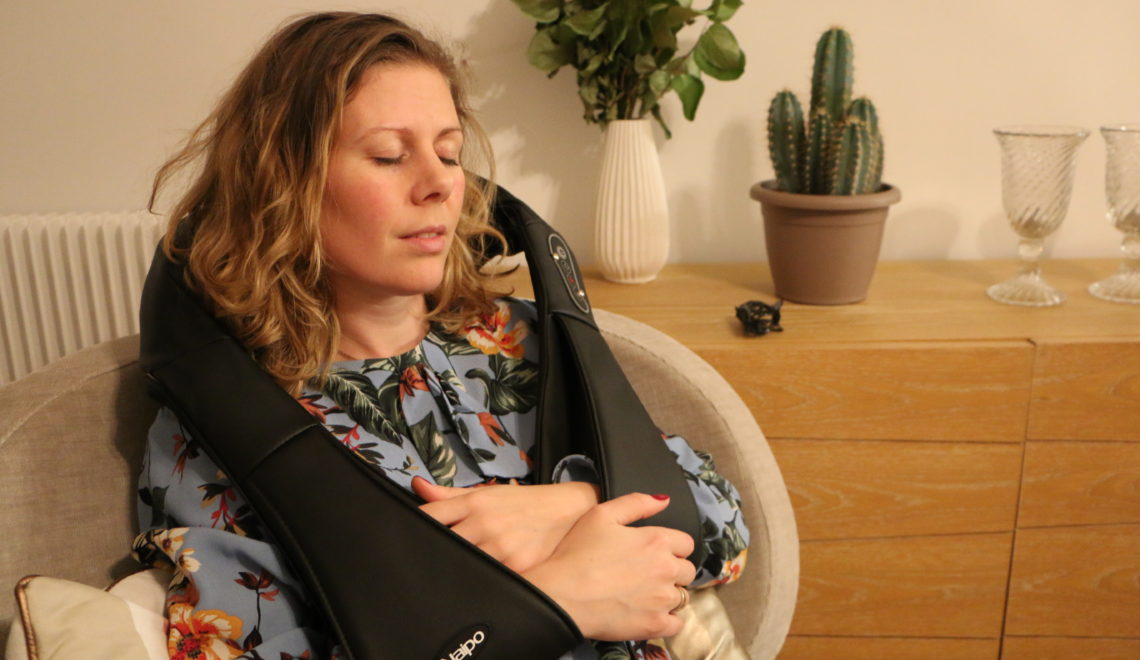 I just tried the new Naipo neck and shoulder massager and I think it's absolutely great! Read about it here and get 10% off via my blog right now.
The Naipo massager seems a bit funny at first, but it's a true joy! Thanks to its ergonomic design with 2 straps you can easily massage different parts of your body yourself: Shoulder, neck; back, waist, abdomen and thigh!
Just sit down and choose the intensity of your massage: low, medium or high speed, depending on your preference.
I personally like the 8 deep-kneading Shiatsu massage nodes that works together as soon as you turn on the massager and relieve your muscle tightness. First clockwise and then anti-clockwise, and after each minute the massage nodes will automatically change direction.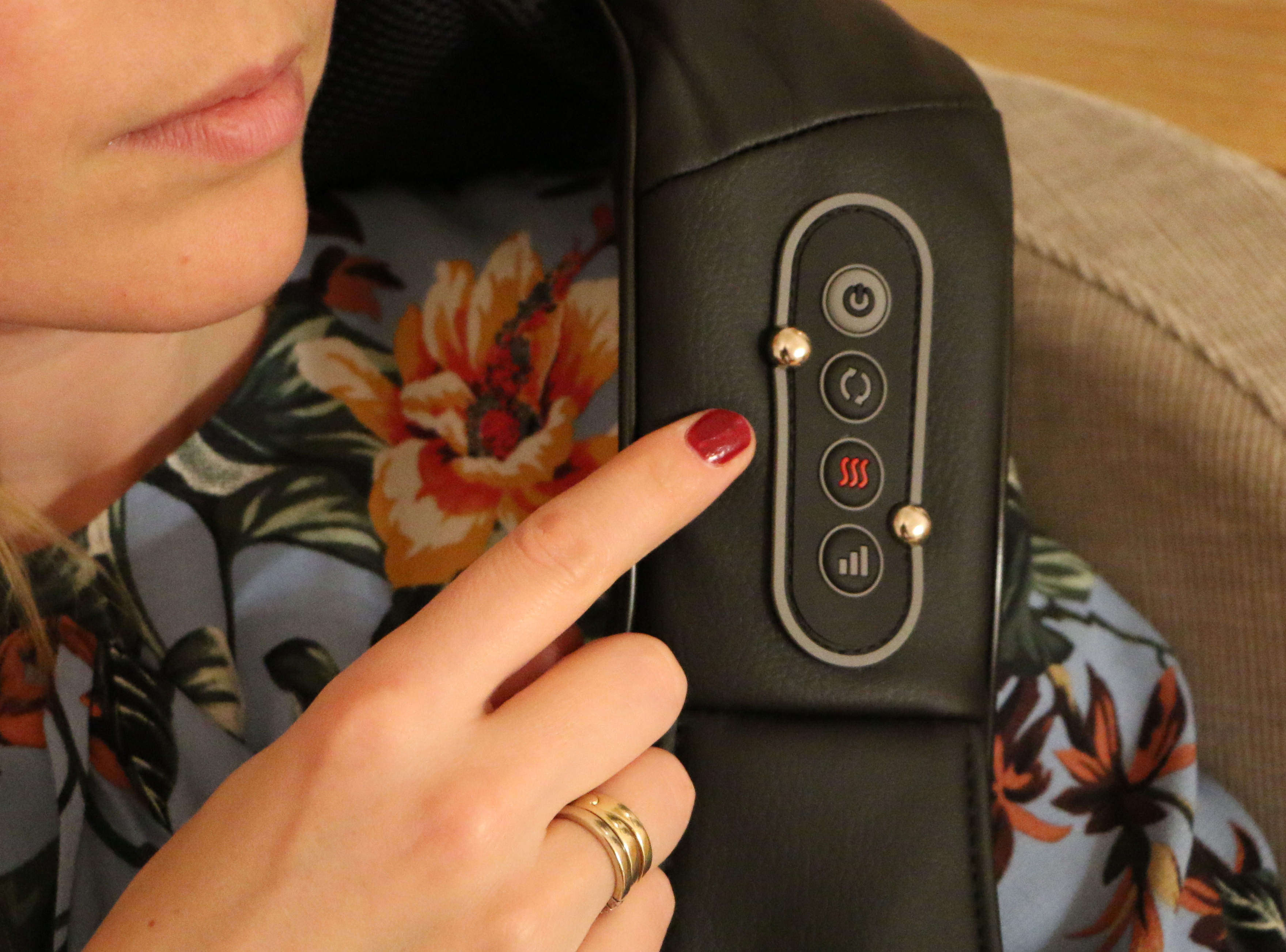 It also has an advanced built-in heating function that transfers warmth to your muscles to improve the blood circulation while it massage you. Ahhhhhh! The heater automatic shut down after 20 minutes, in case you should fall asleep (which is not unthinkable).
I found the Naipo neck and shoulder massager here: http://amzn.to/2m9Zkck
Get 10% off with the code: CXDFACDE
You can find out more on the official website: naipocare.com and also look for other massage products.