Excellent facial treatment at Cinq mondes Paris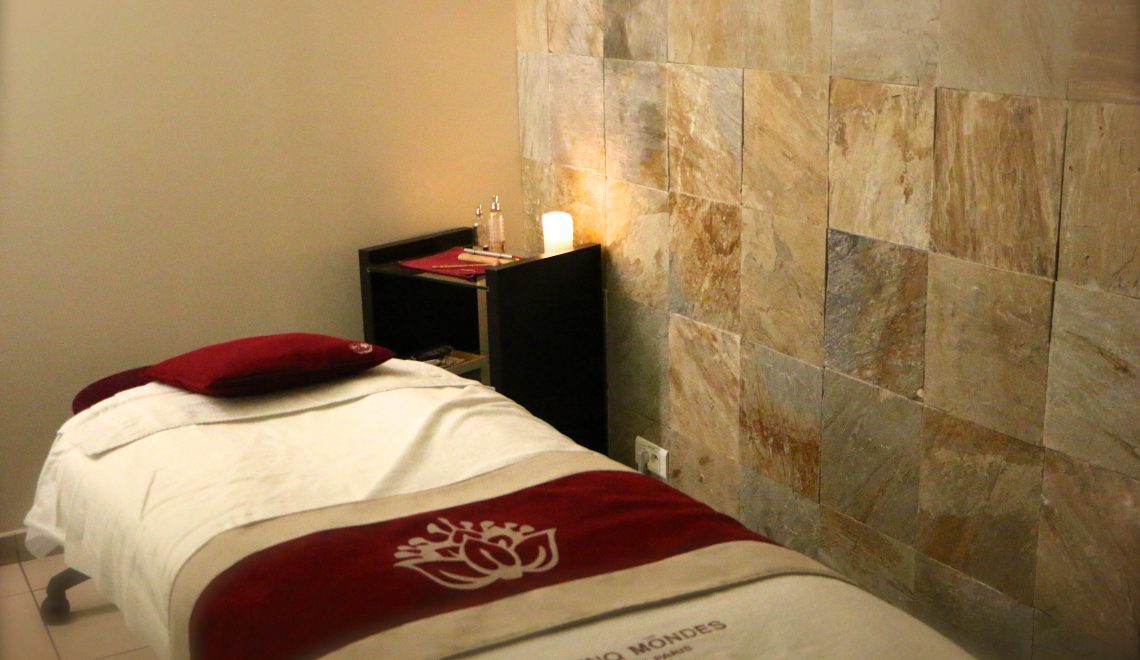 There is nothing like a facial treatment at Cinq monde to make your skin and body relax properly. An extremely professional and pleasant experience that is definitely worth a try. Read about it here.
As you enter the door, you can immediately notice the shift from the Parisian vibrant streets to a more relaxing atmosphere. The colors are warm and the staff welcoming and friendly. You completely forget that you are in the center of Paris, not far from LaFayette and some of Paris' most busy streets with fashionable shops.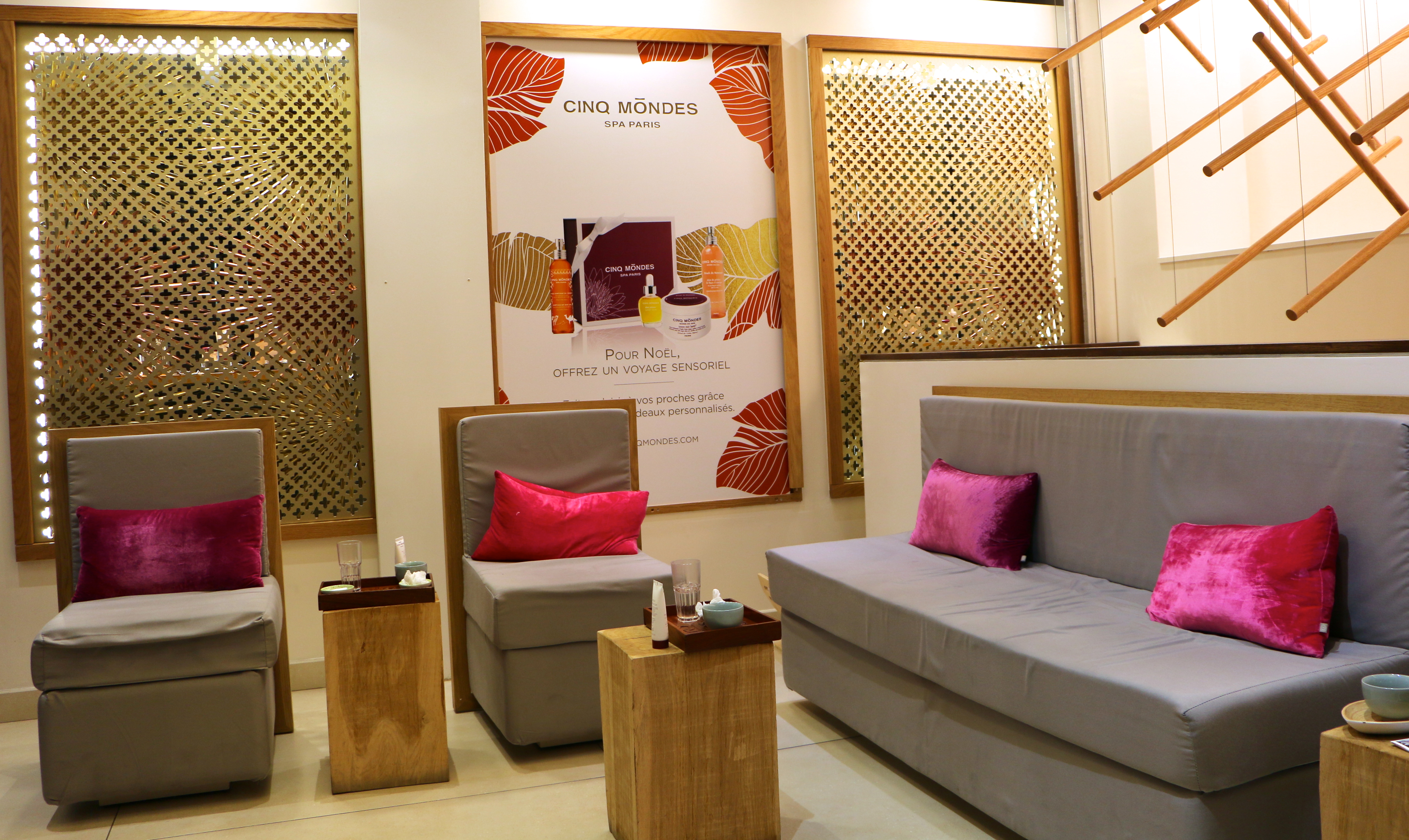 Instead, you can enjoy the quiet surroundings and a touch of Bali's or Japan´s wellness culture in the breath of a fantastic massage or facial treatment.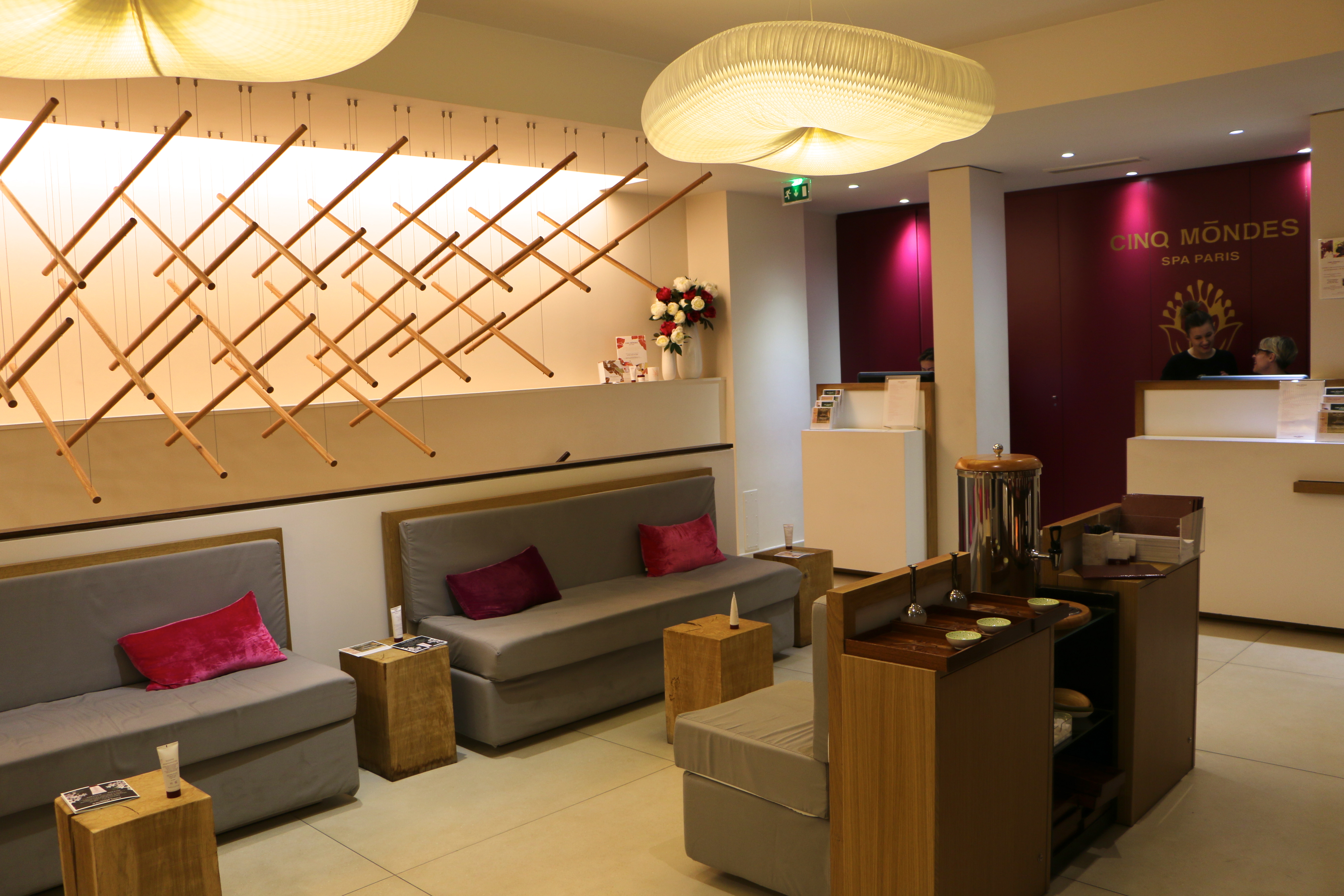 I enjoyed my tea and filled out a questionnaire about whether I suffered from any kind of allergy and other issues that should indicate what kind of treatment would be most adapted to me. It was actually fine, because even though I arrived with a particular massage in mind, the masseur guided me to try a facial treatment that would suit my skin type better. It was perfect.
Then I was taken downstairs where the facial treatment would take place…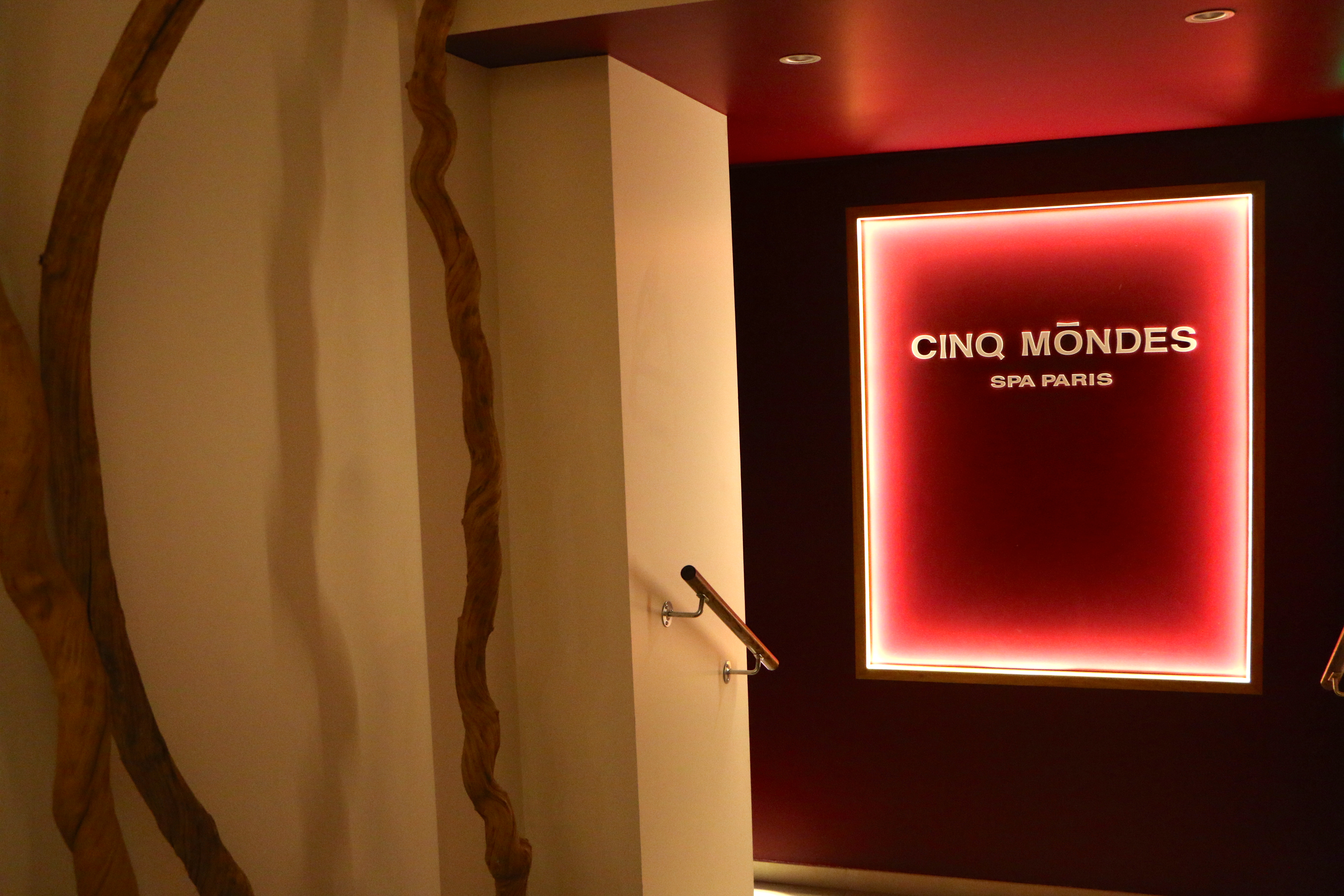 I tried the "FIVE FLOWERS RITUAL -ILLUMINESCENCE FACIAL TREATMENT" which should purify and clean the skin in depth, awaken the skin vitality and leave the skin glowing.
As I lay down on the massage bench the masseur asked me to close my eyes and take a deep breath. Then she sprayed something that reminded me of a fresh perfume out into the room and I breathed deeply. It was really enjoyable and relaxing.
She started cleaning my skin with the Cinq mondes Flowers Cleansing Baim. An extremely fresh and good smelling face and eye makeup remover and cleanser for normal to dry skin.
And then she continued with the Flowers Rain tonic. With very soft hand stroke she massaged a seeds and flowers exfoliant into my skin to exfoliate and encourage cell renewal. This is something you should do once a week. Very soft and comfortable. And thanks to the relaxing Balinese music in the background my mind seemed to be floating somewhere between Asia and the Brazilian rain forest.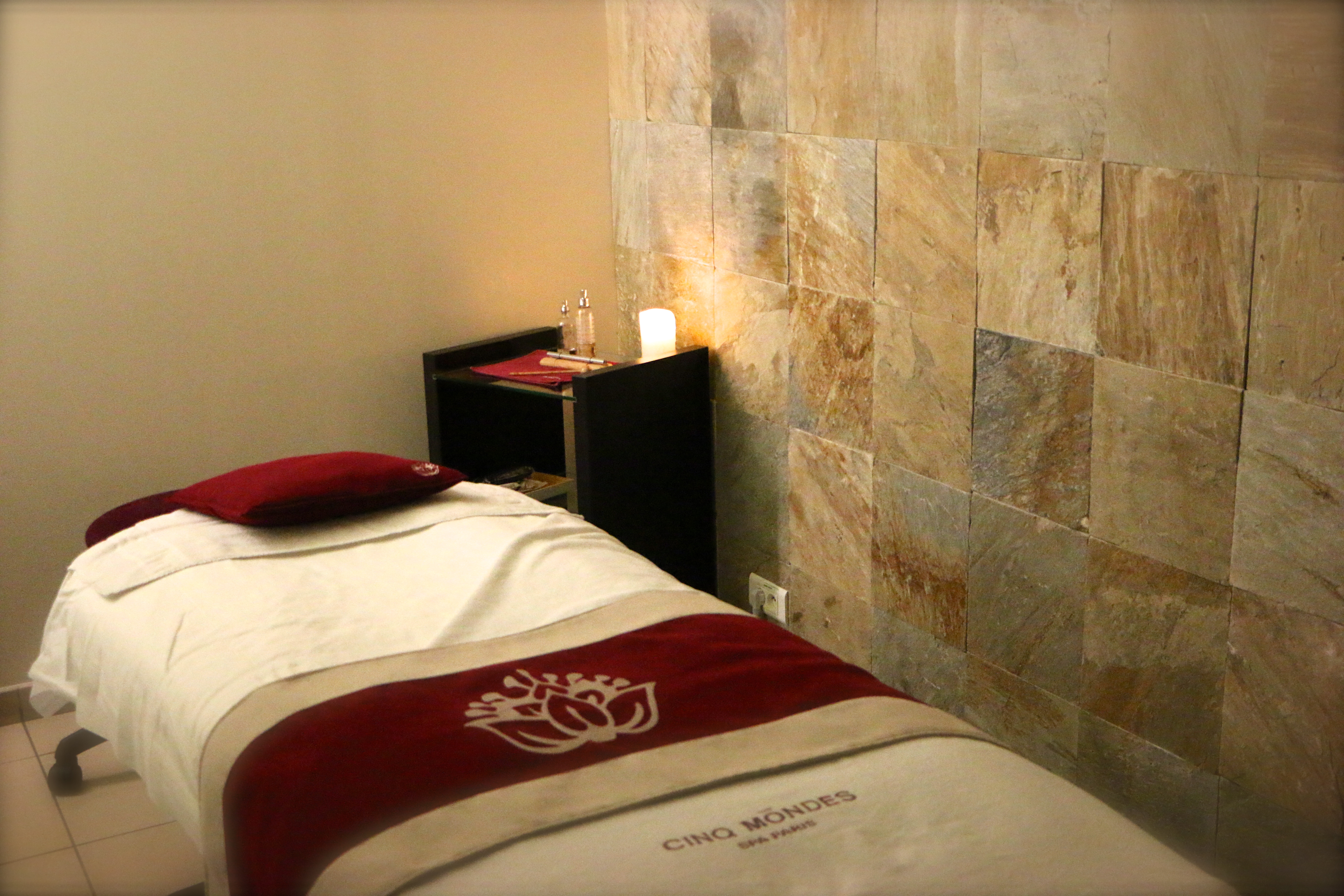 To rebalance my skin and take away the red buds, she used a precious soothing elixir. During the treatment she came up with good advice and explained which products she used and why. It was really good to get a better understanding of how to treat your skin.
She ended up using a cream to moisturize, nourish and fight the telltale sights of aging: The 7 Chinese plants ointment of Youth cream and the 7 Chinese plants eye cream. The perfect finish.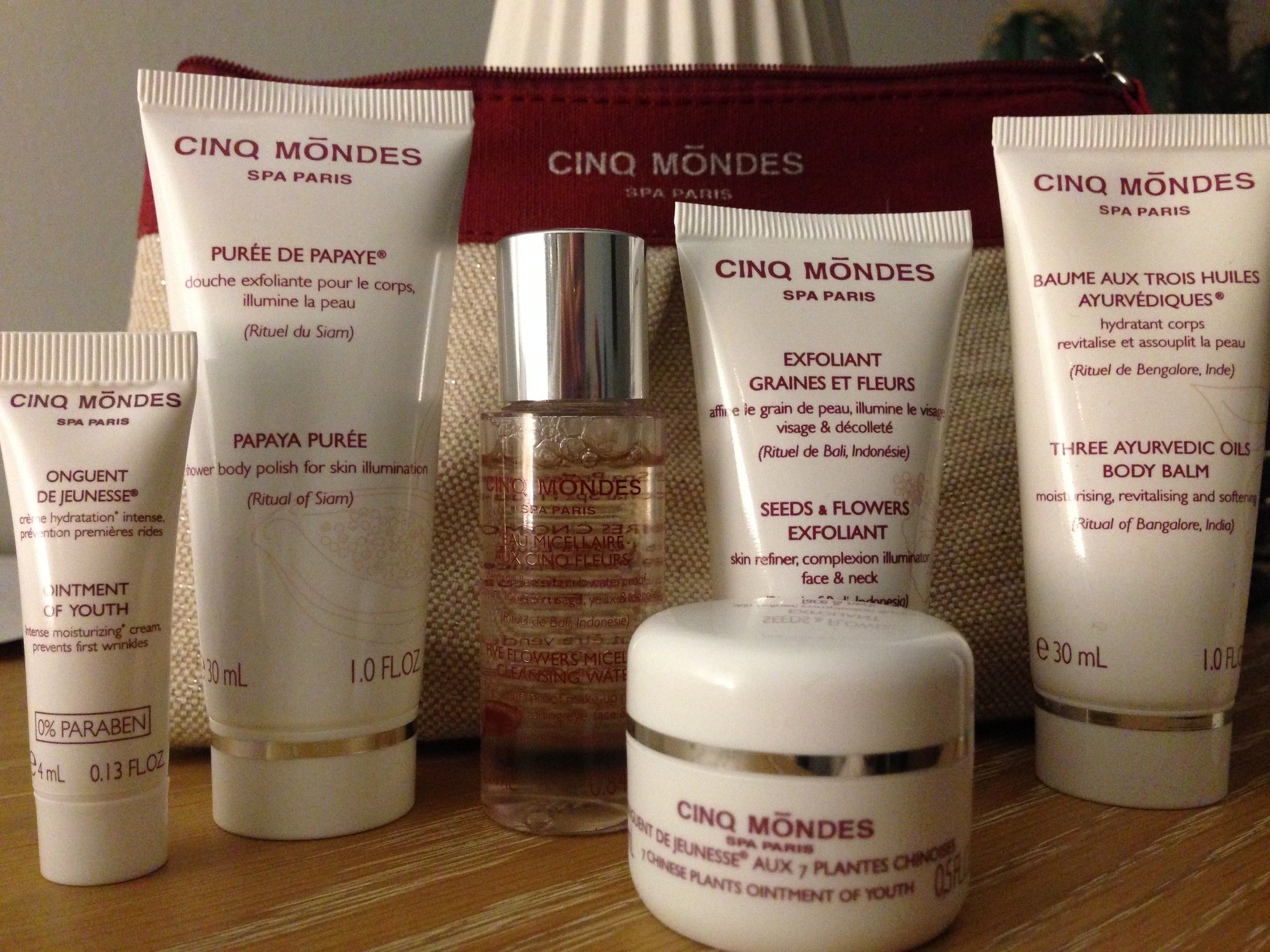 I went out of there shining. Loved the treatment and extremely comfortable products.
If you want to try it as well you can find the Cinq Mondes spa here – 6 Square de l'Opéra-Louis Jouvet, 75009 Paris