La Biosthetique Spa body care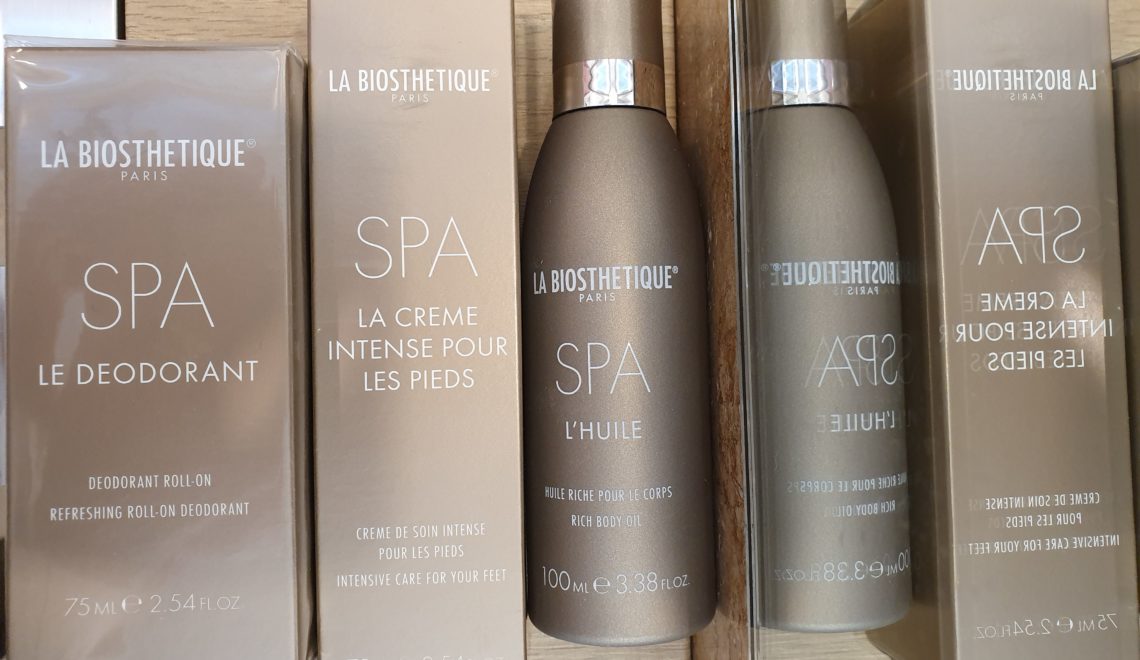 I have tested the spa and wellness bodycare from La Biosthetique and here is what I think…
The deo is refreshingly different…it controls your perspiration and odour, and has a nice scent of lime, basil, lemon grass, pink pepper, vanilla and cedar. It was develloped by star perfumier Geza Schön and I like it!
The body oil is simply amazing! It is rapidly absorbed and has a velvety texture that maked it super nice to apply. Thanks to the added high-quality plant lipids such as balloon vine, blackcurrant seed and sunflowers, the skin becomes all soft and radiant. The oil helps you protect your skin and strengten its natural barrier function. I love it. It is perfect for massage as well.
The foot cream is an intensive care for your feet. It leaves them silky soft and is rapidly absorbed so you won't have to worry about skating around after having applied it.
I'm a great fan of La Biosthetique in general, but the spa care is particulaly fantastic.