Fauchon Paris – All you want for Christmas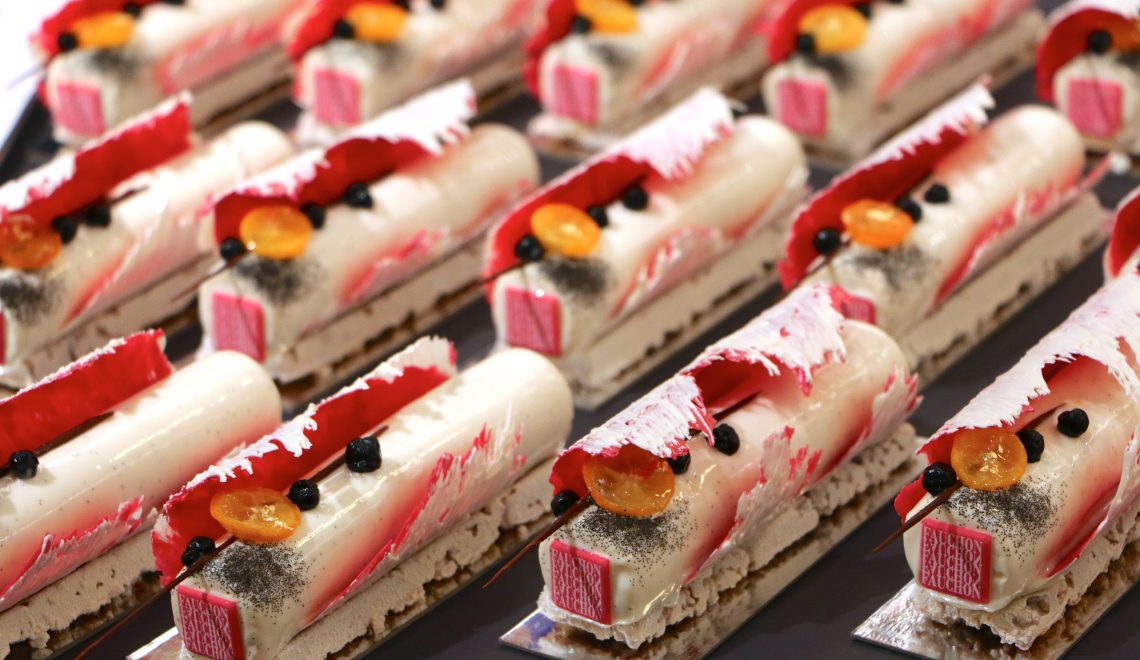 The Christmas month is just around the corner. It´s time to spoil yourself, your friends and family…and Fauchon Paris is the perfect place to do that. With this year´s Christmas cake I´m sure you´ll surprise someone you love…
The Fauchon Paris Christmas cake by Francois Daubinet is amazing. I´ve tested it and love it…
Made of Vanilla from Tahiti, juniper berries, a bread of Genoa soaked in a light lemon and gin syrup, a compote of kumquat and an almond crunch….this ´Buche de nöel´ is a must try…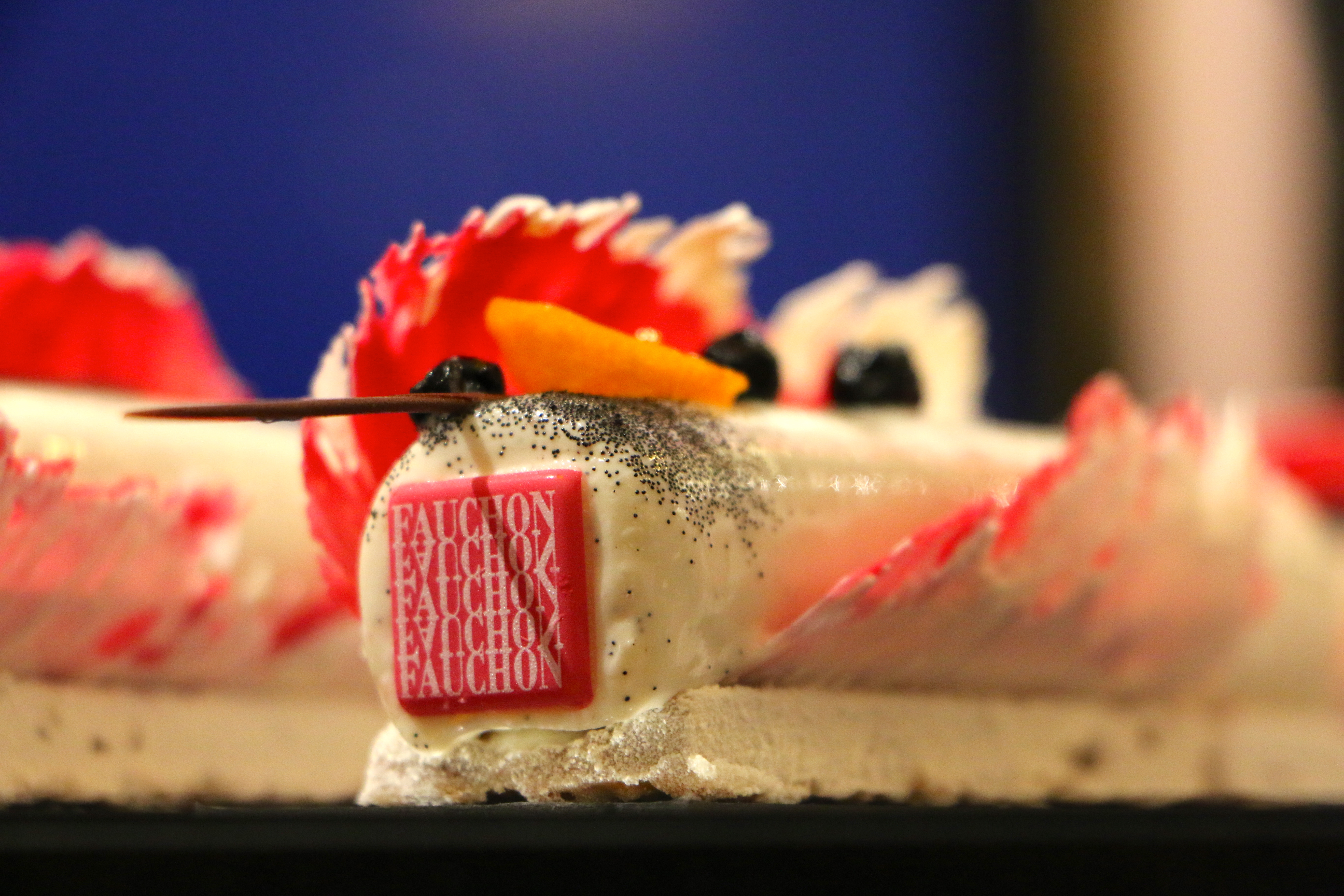 It´s decorated by small balls of vanilla jelly and juniper, plus pretty candied kumquat confers…and white chocolate for the waves. An absolutely fabulous combination. Very light and balanced…unlike the heavy Christmas cakes that you´ll find everywhere…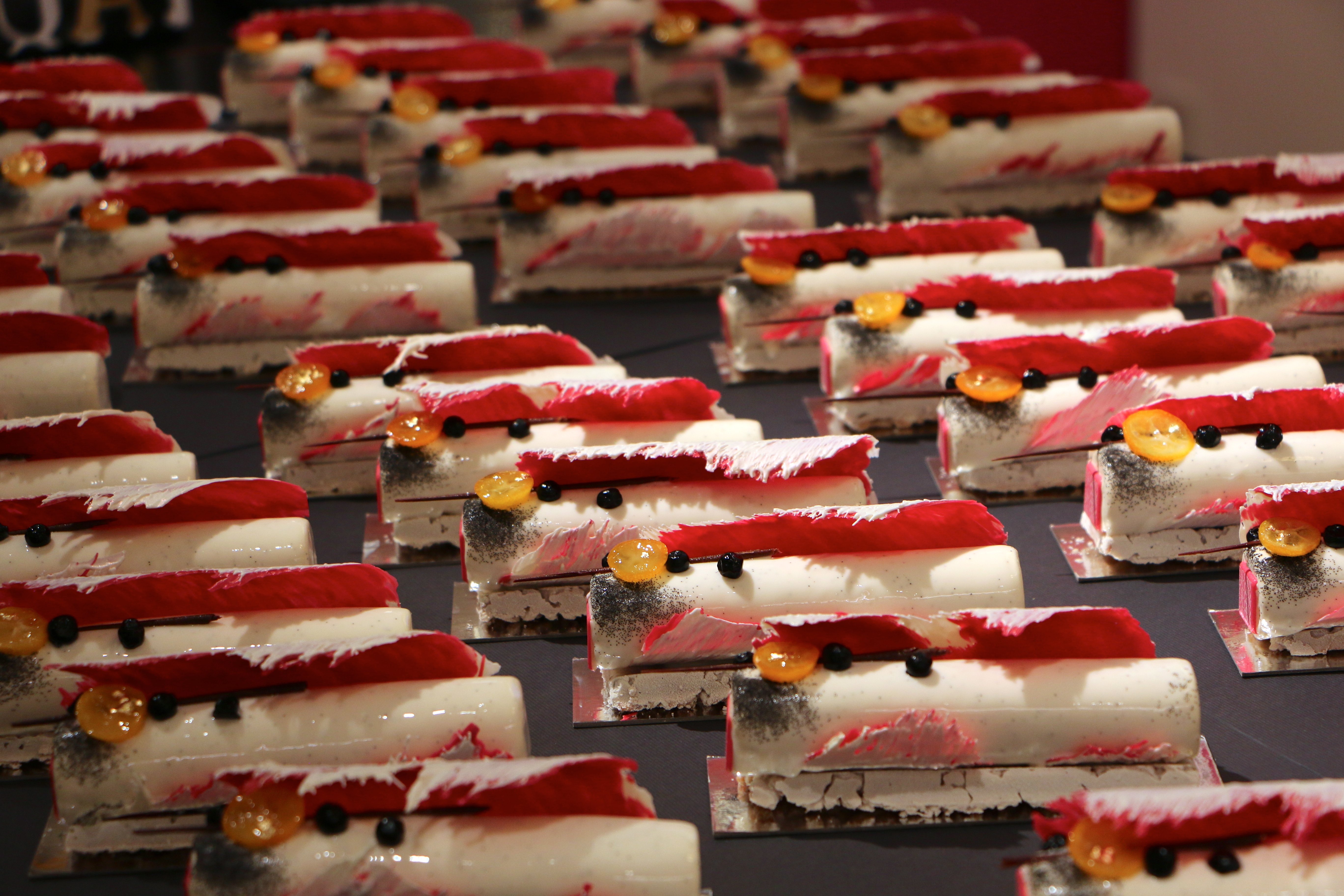 Super elegant and refined…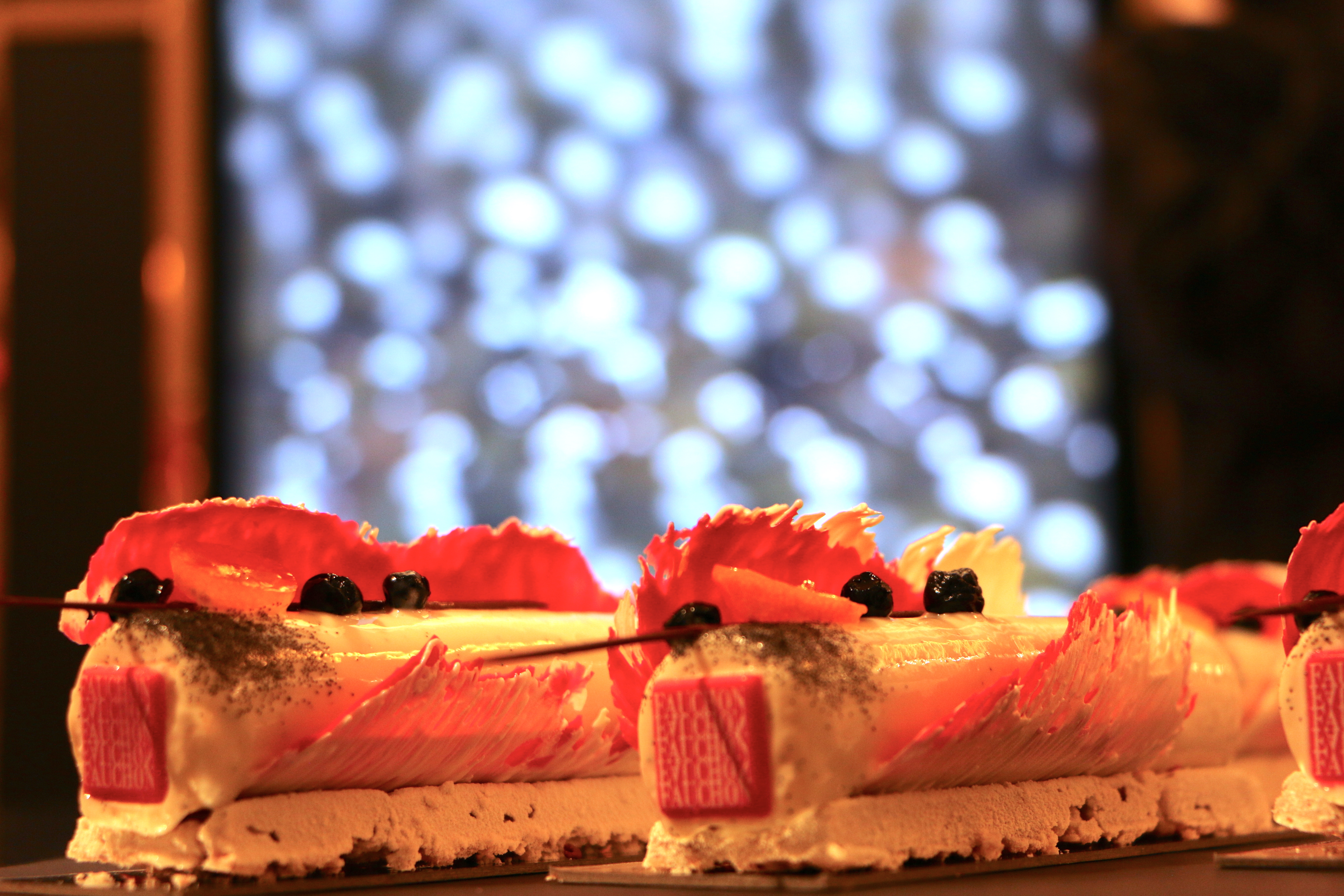 You can get them as individual pieces (12€/cake) or for 6/8 persons (120€). It´s a piece of art – the perfect host gift…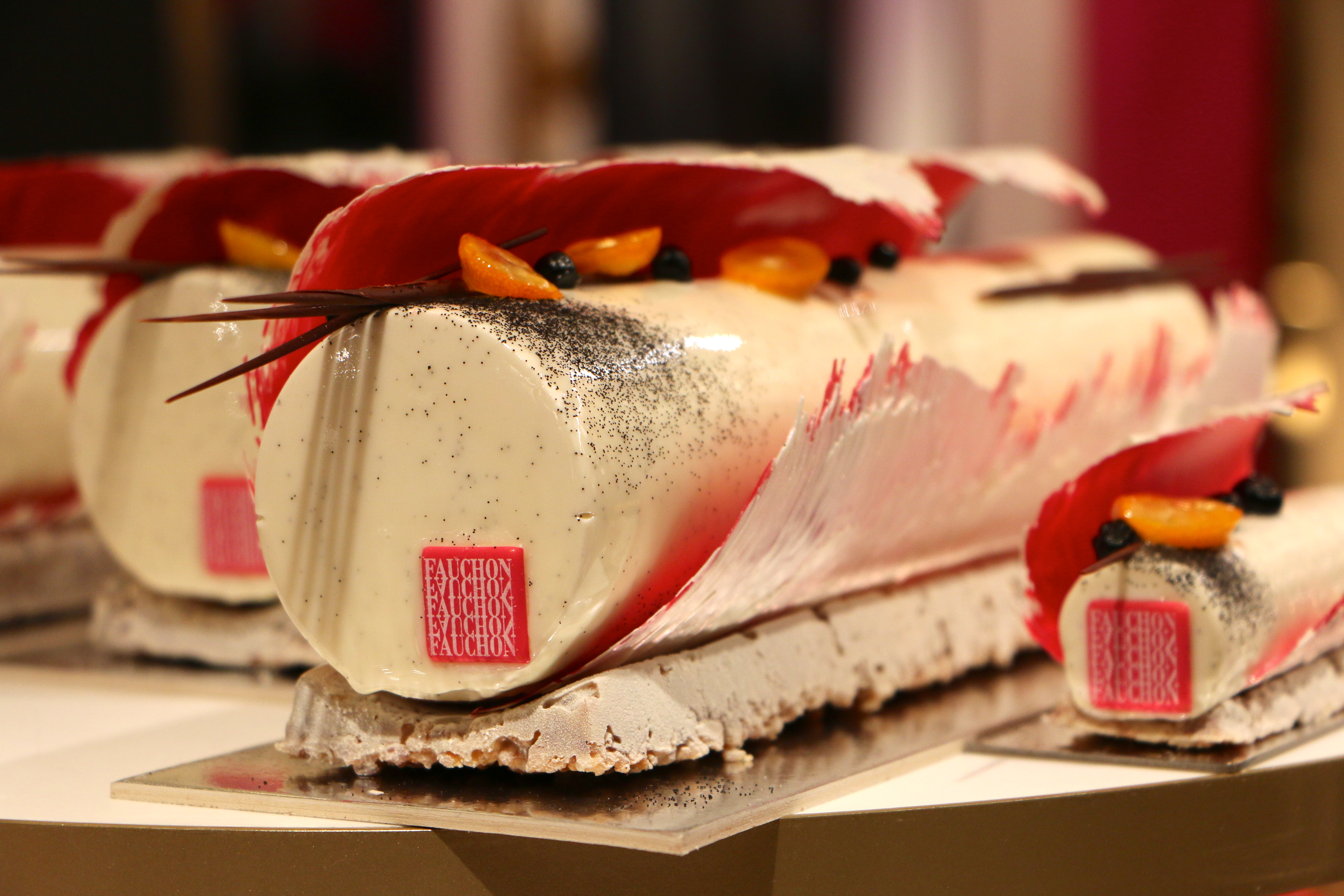 And behind this amazing creation, you´ll find the chef Francois Daubinet (responsible for the taste) and designer Bruno Leroy (the man behind the Fauchon store and the look of the ´Buche de nöel). Two adorable men…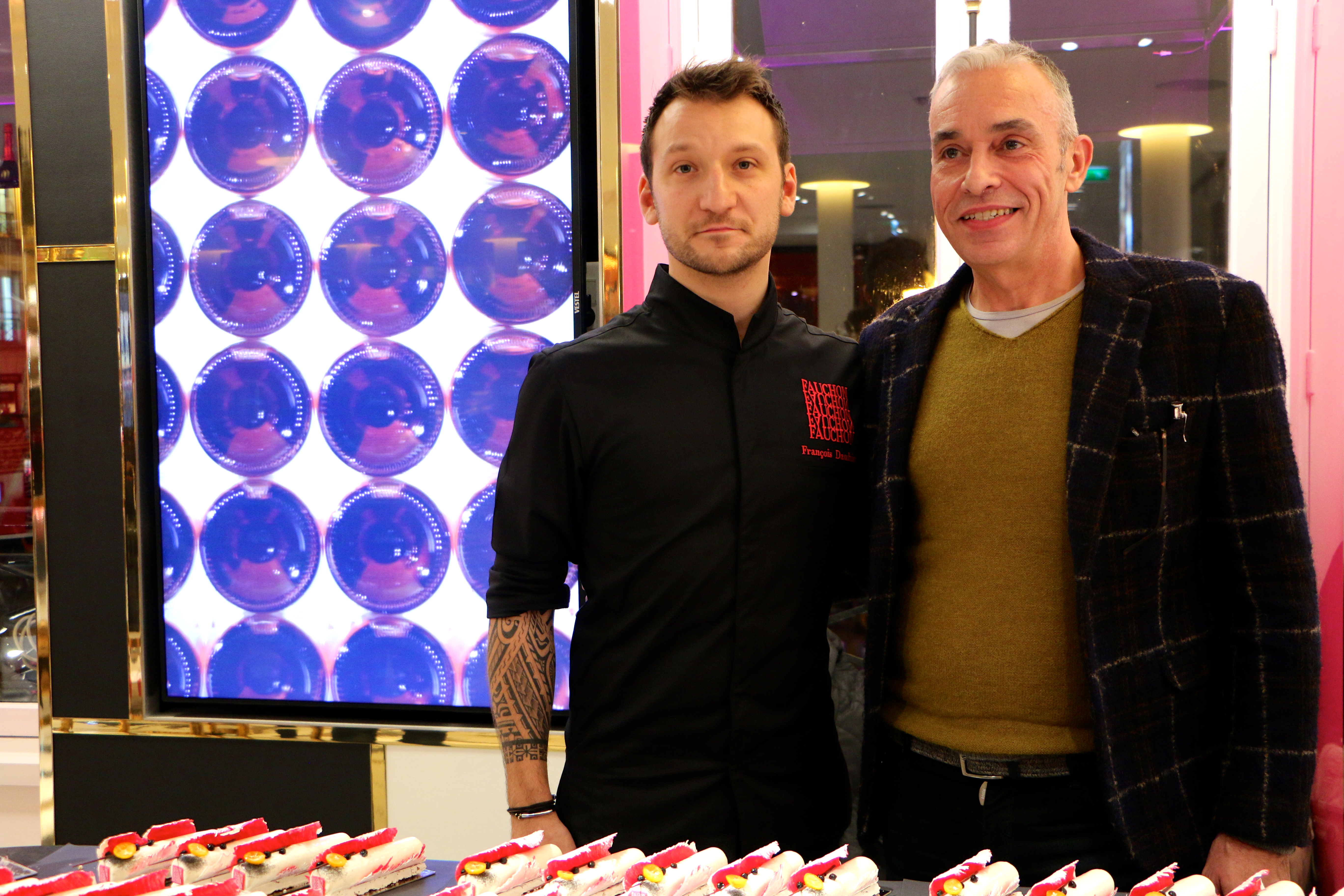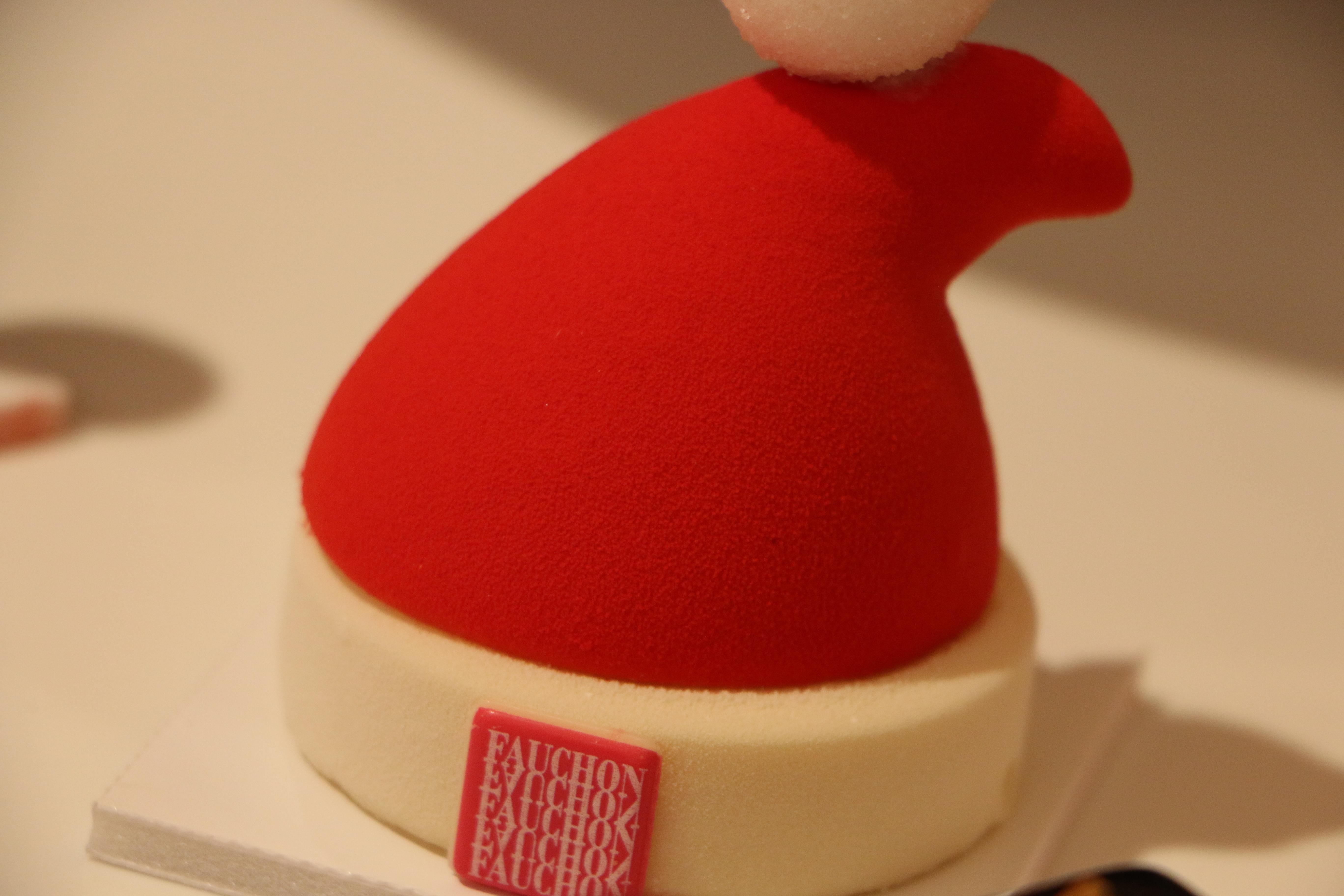 But that´s not all…at Fauchon you´ll find everything you need for the perfect Christmas dinner…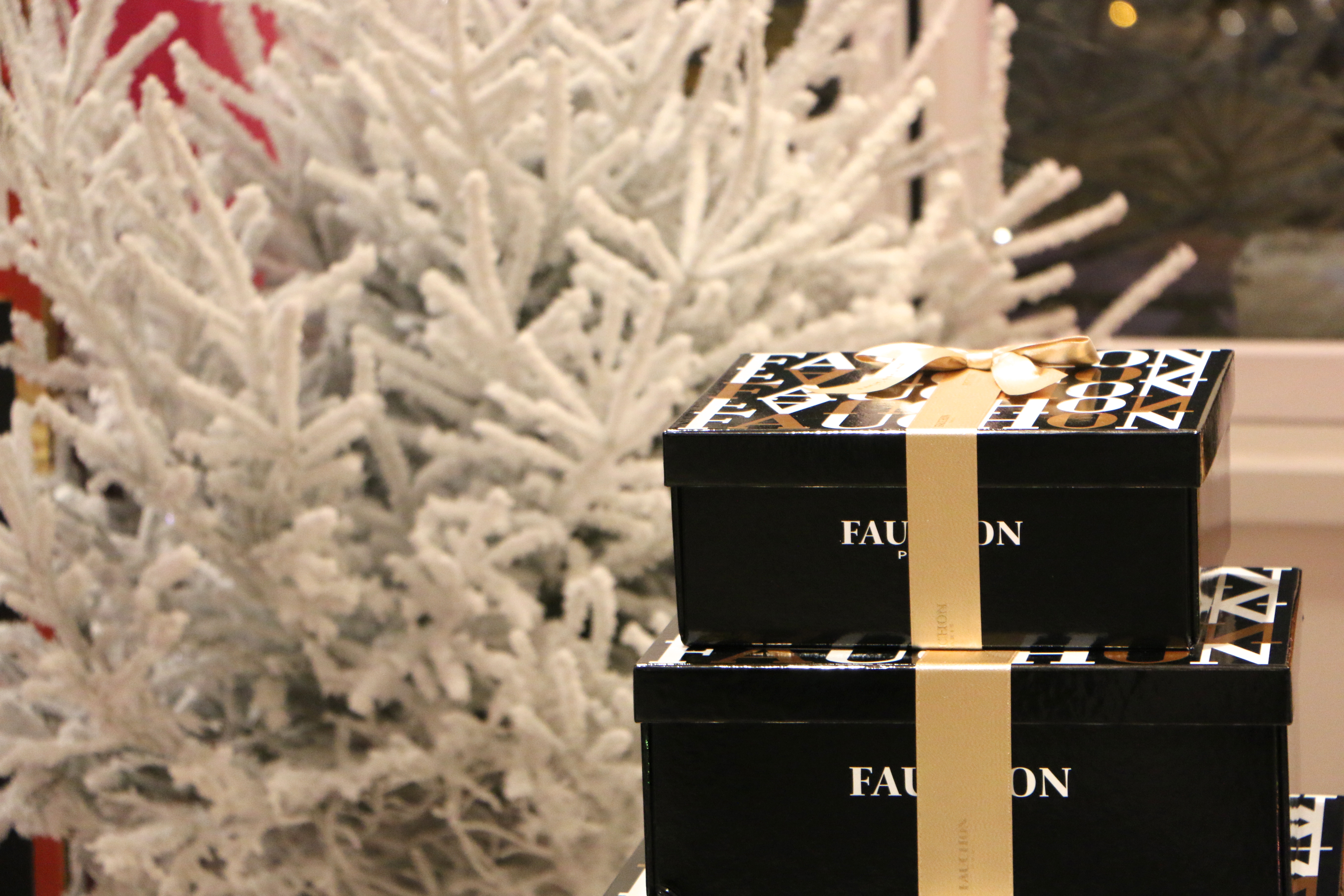 I loved their food boxes filled with delicious salmon, foie gras and thin slices of meet.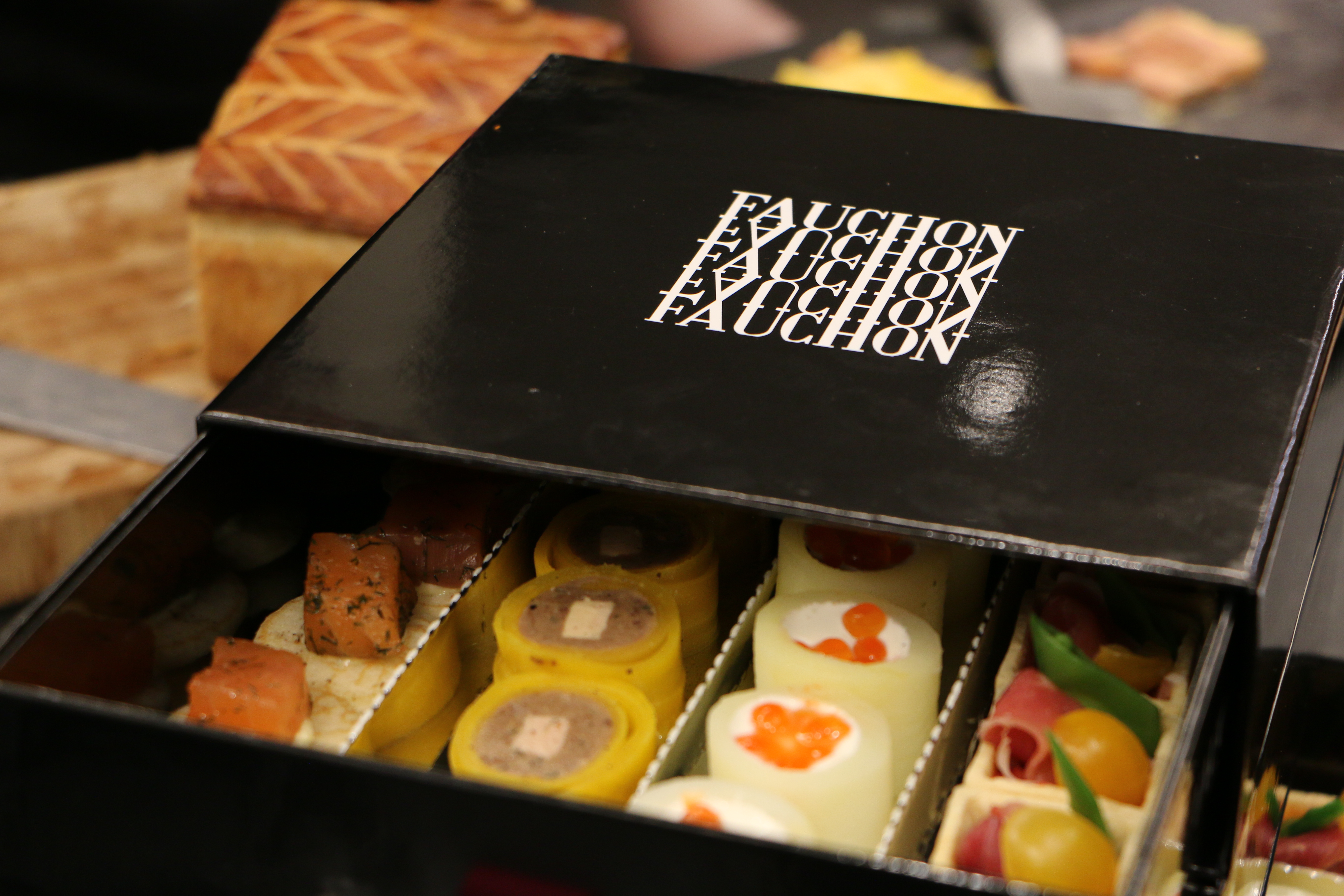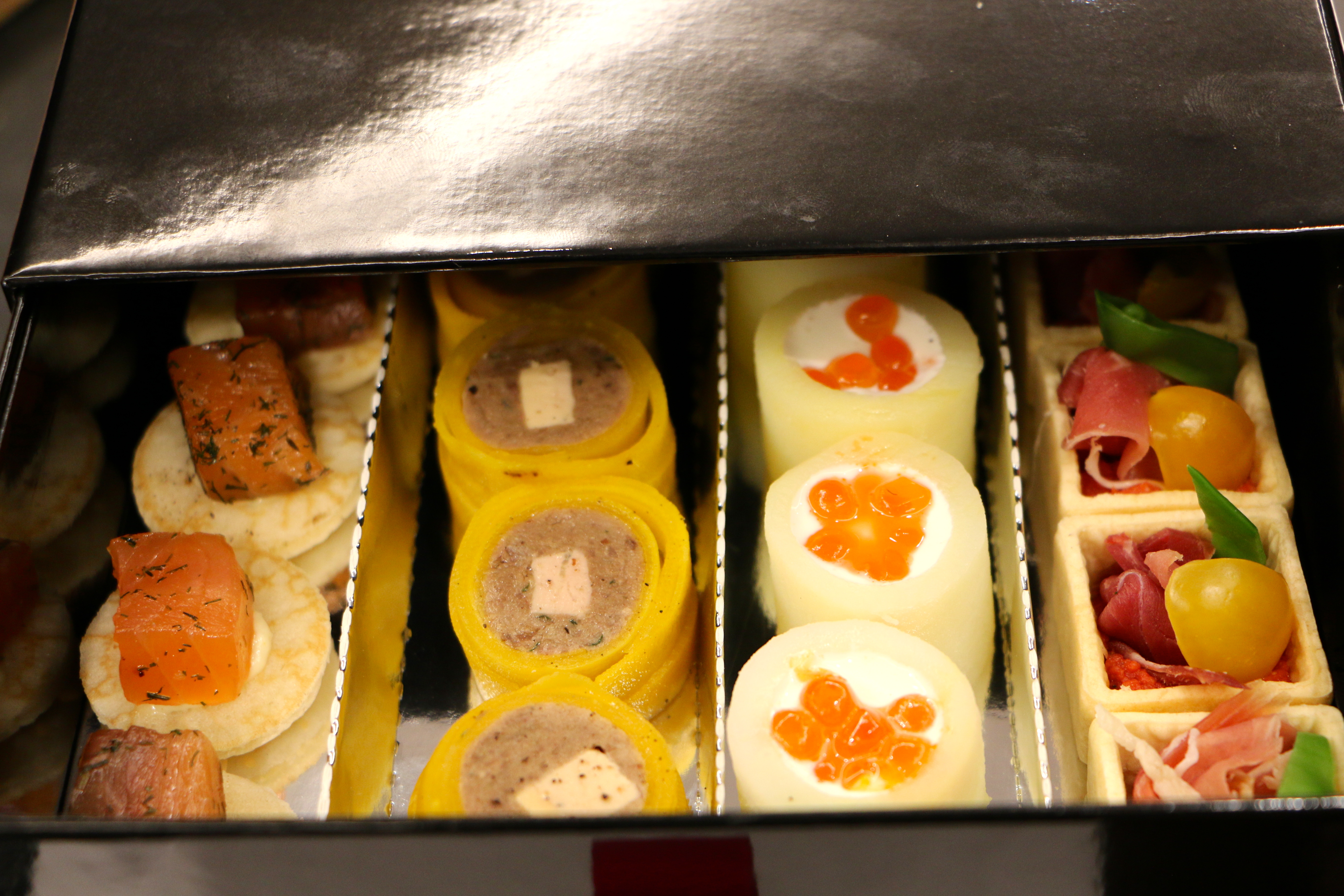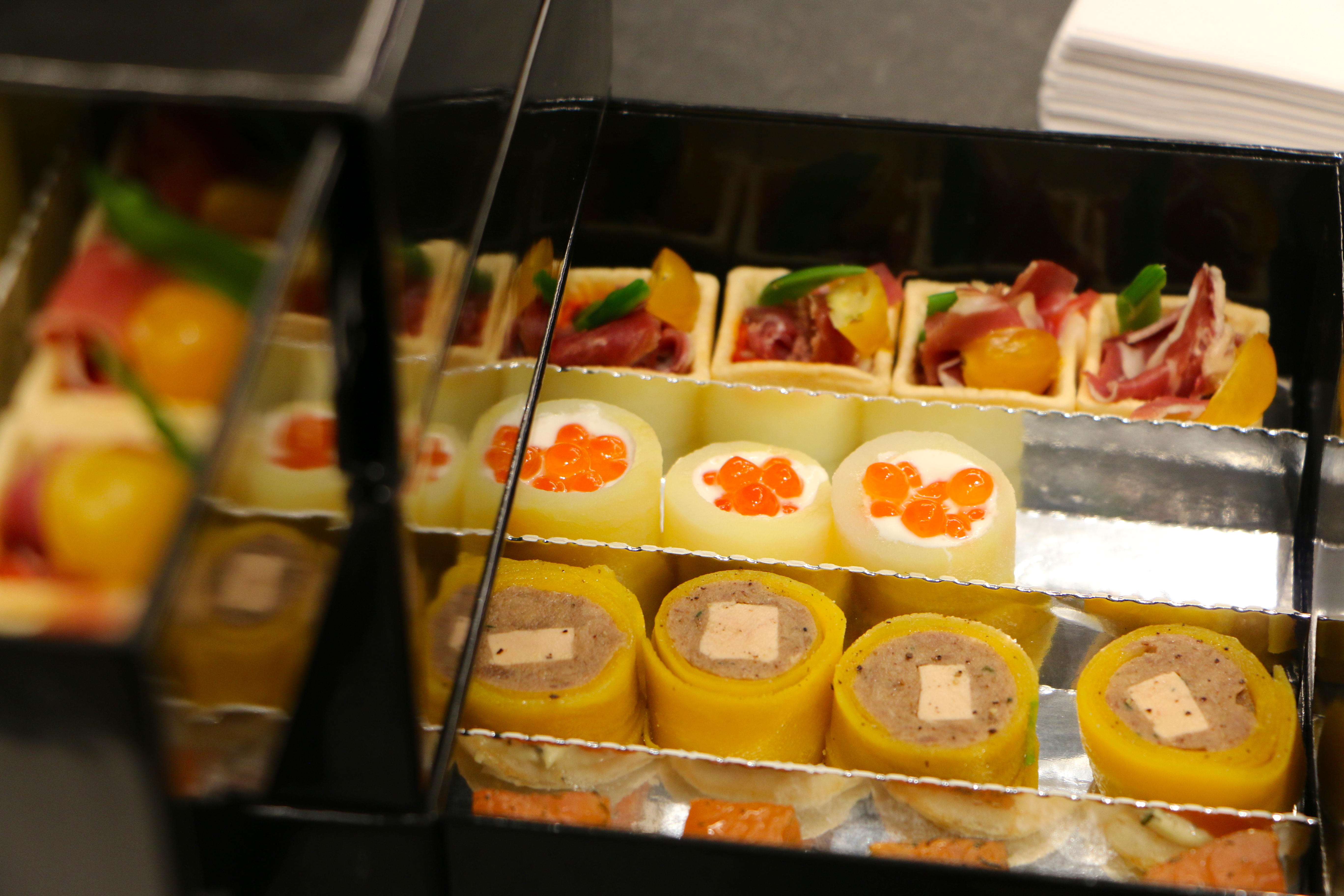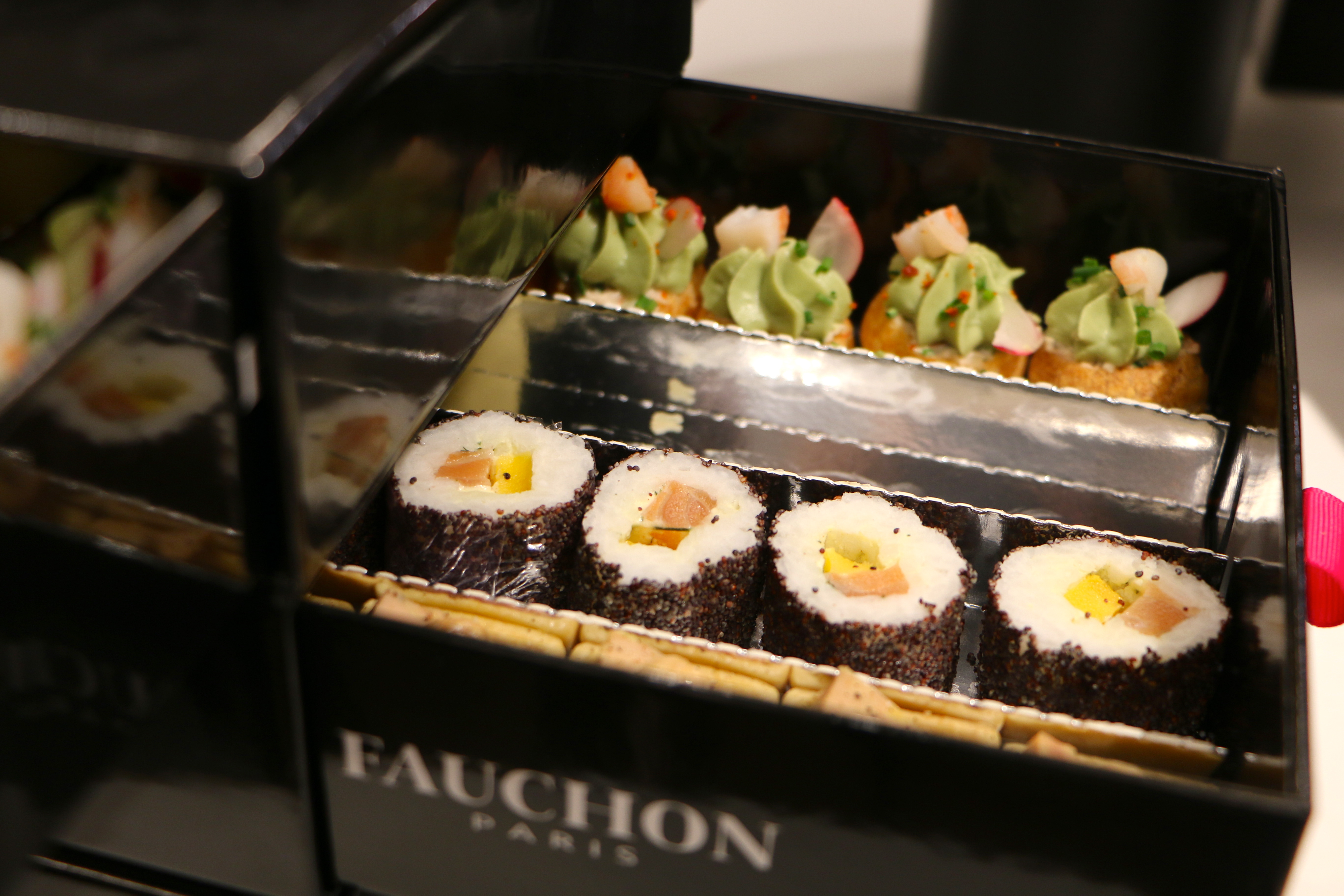 And ´Le damier volaille truffe´…a dough from the Koulibiac House with a fine stuffing of Challans poultry matured for 24 to 48 hours in an aromatic filling…with a fillet of chicken, duck foie gras and black truffle. Yummmmm.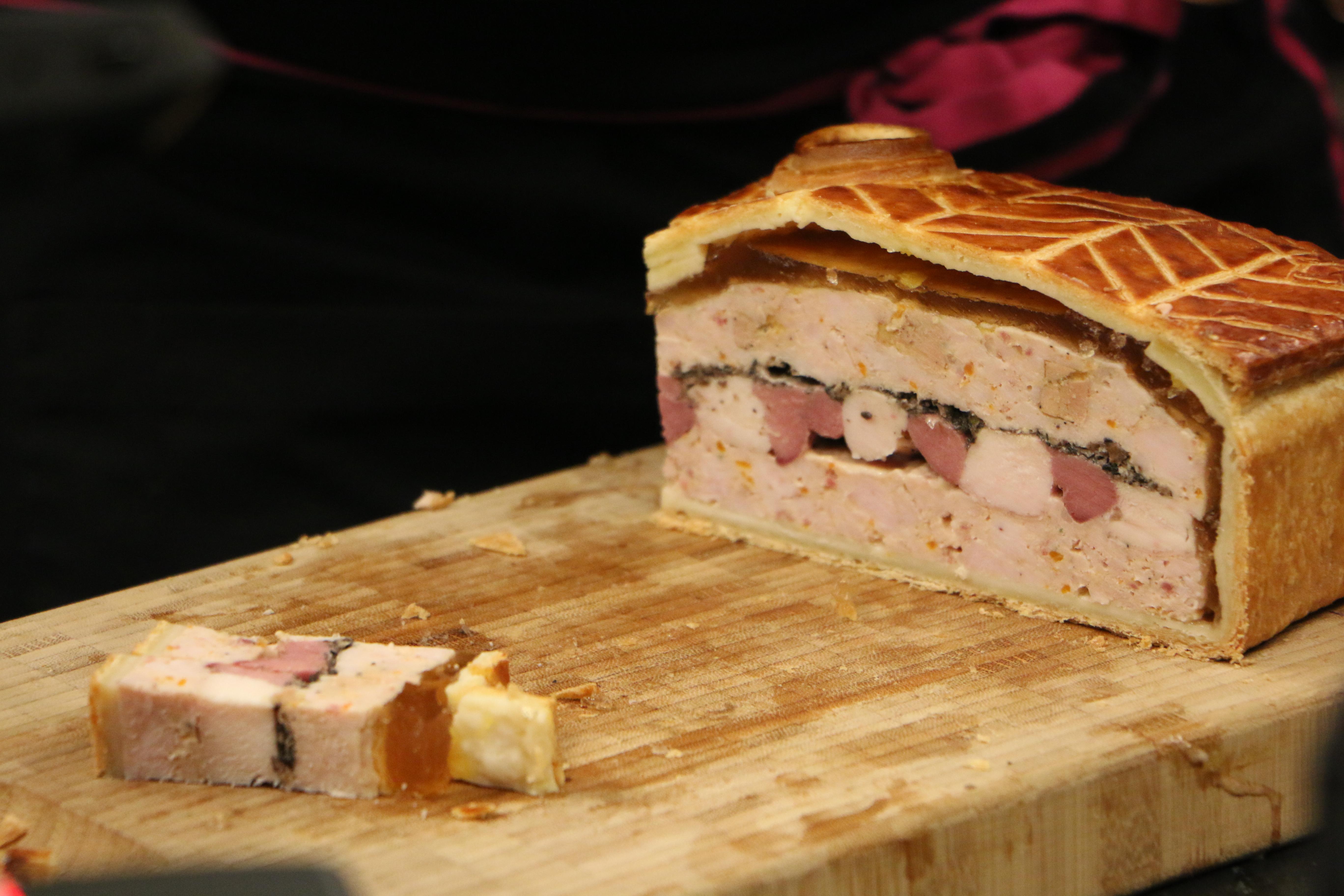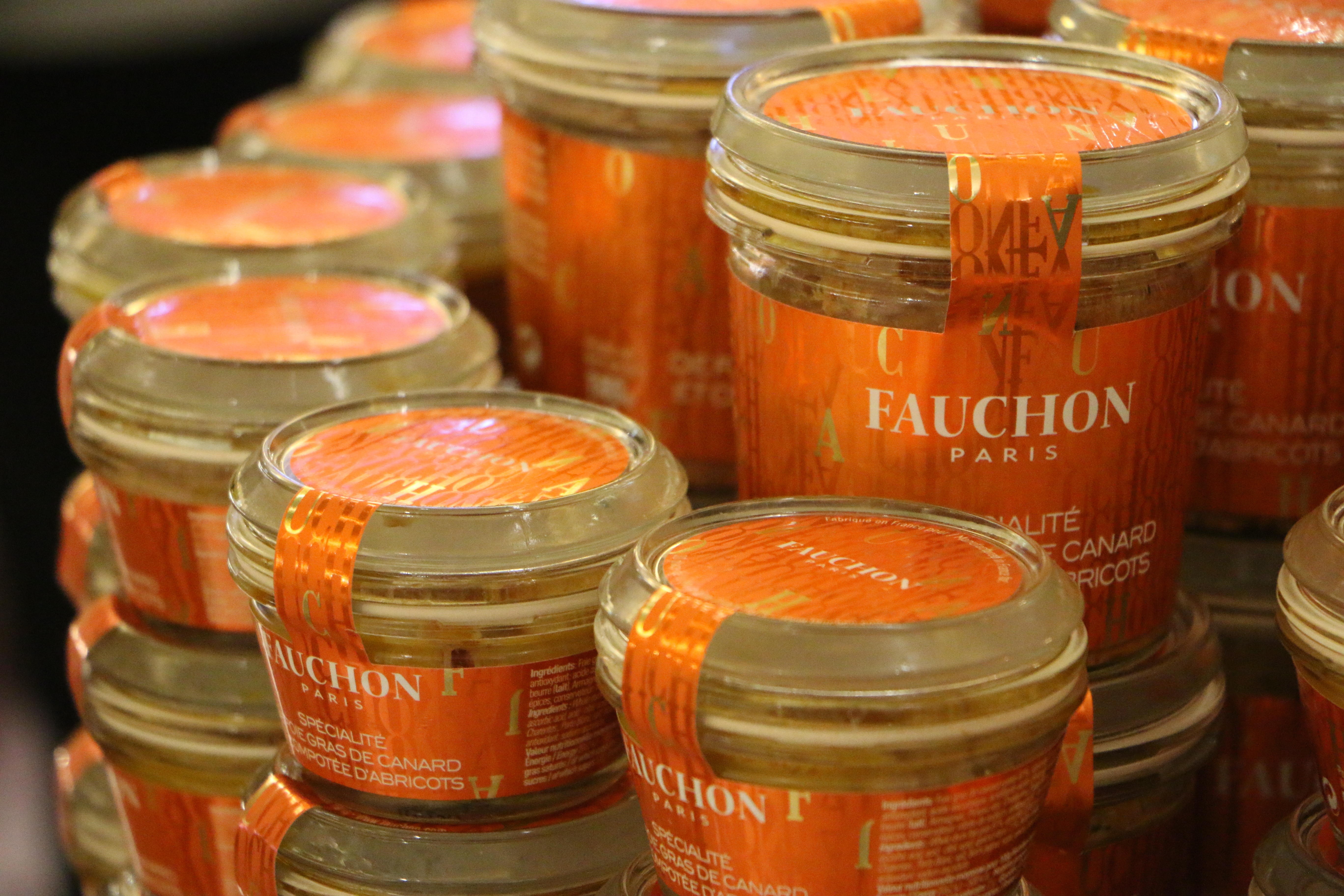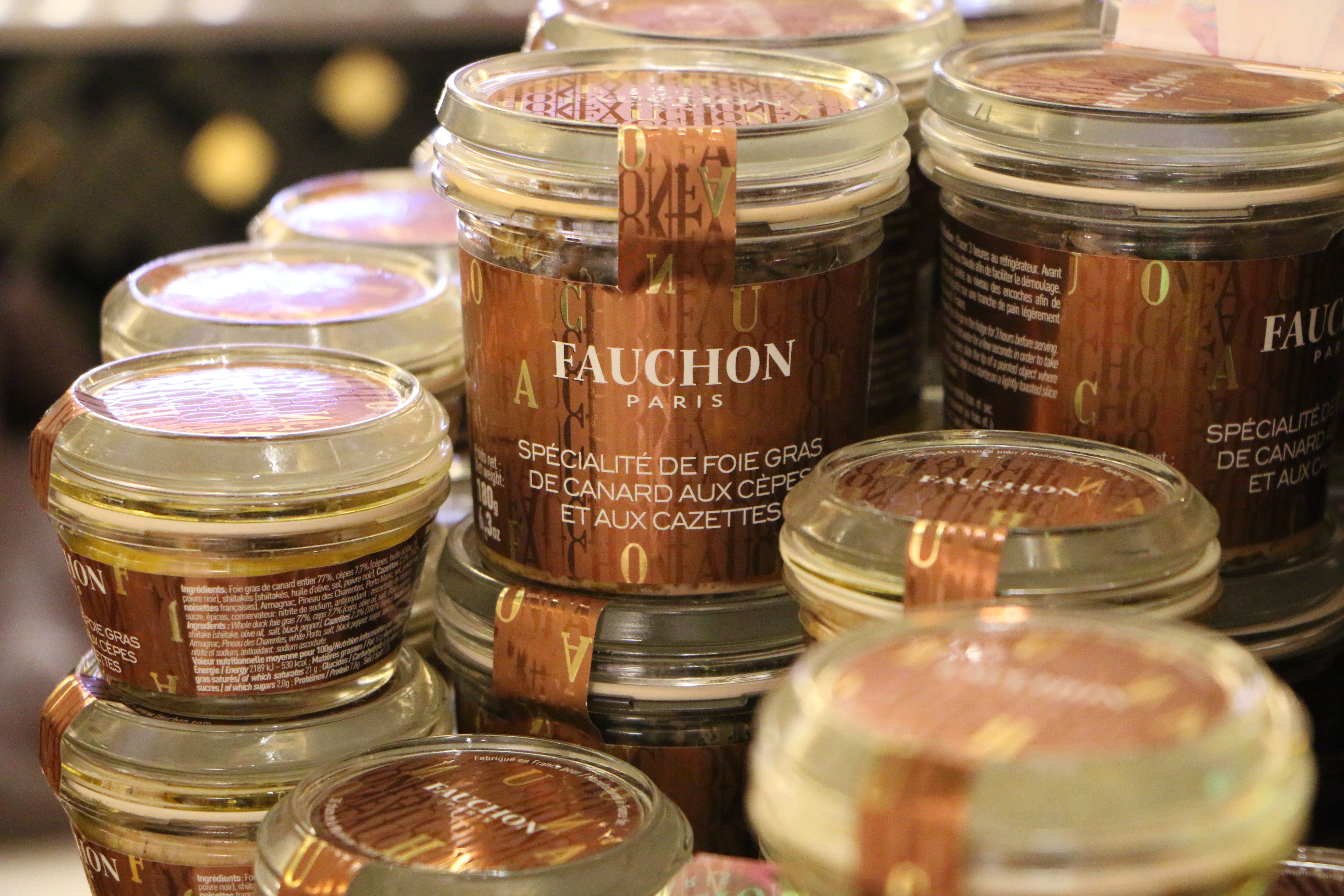 You can find it all in the Fauchon store at Madeleine in Paris.