Auguste restaurant by Gaël Orieux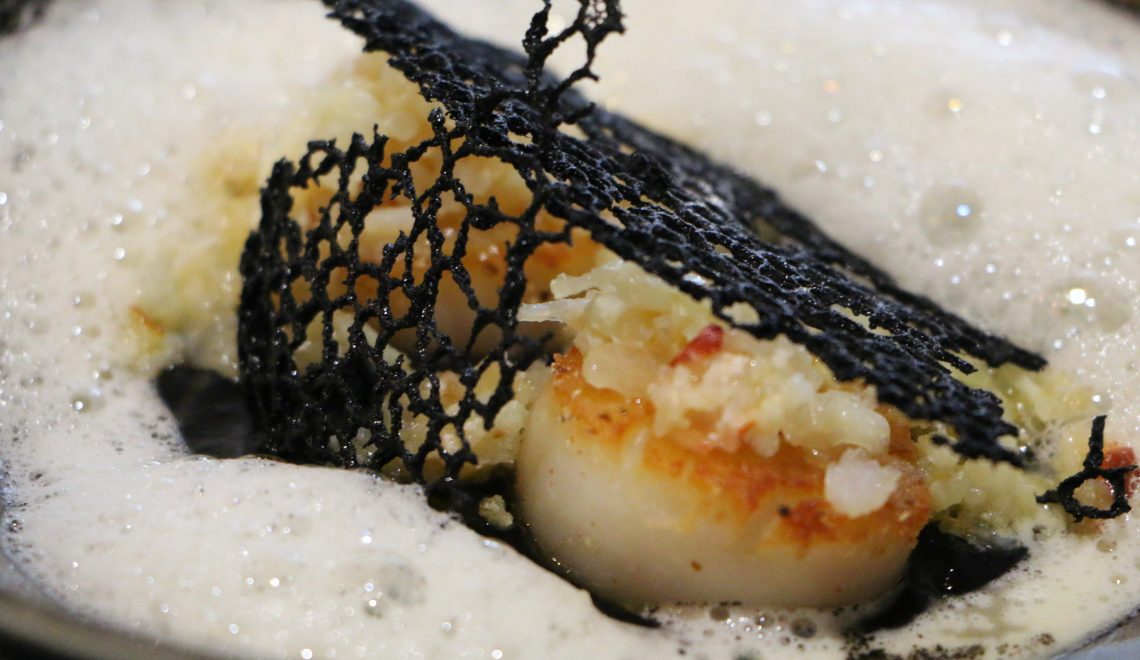 Not long time ago I dined at the Parisian restaurant Auguste by Gaël Orieux, located in the 7th district of Paris just between the Eiffel tower and Le Bon Marché. An adventure with lots of surprises that I´ll reveal to you here..
When I walked in the door I was welcomed by a contemporary yet cosy-chick ambience.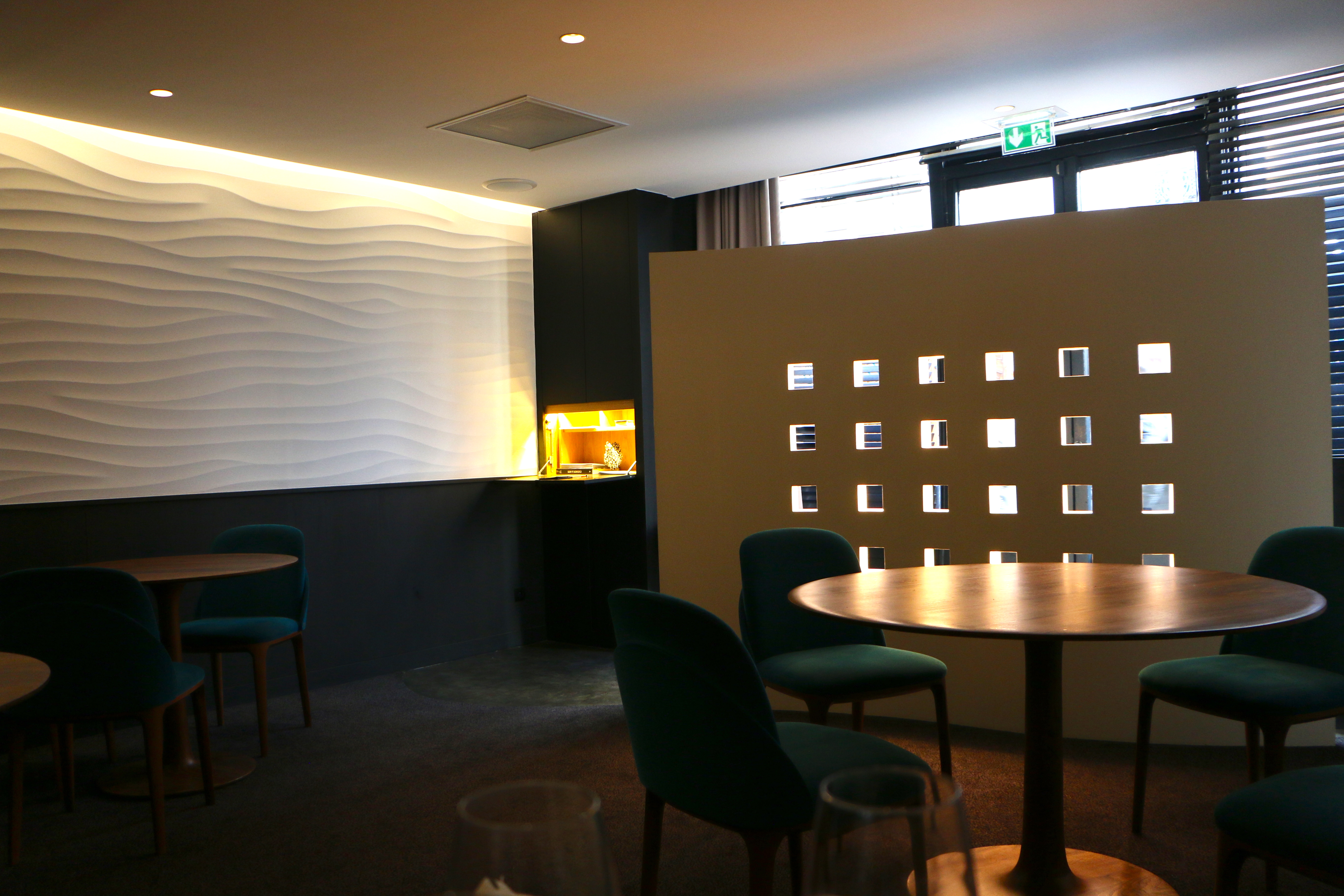 The restaurant did at first glance not reveal its true face. It was actually not until dinner was served that I realized that this restaurant would take me on an unforgettable journey…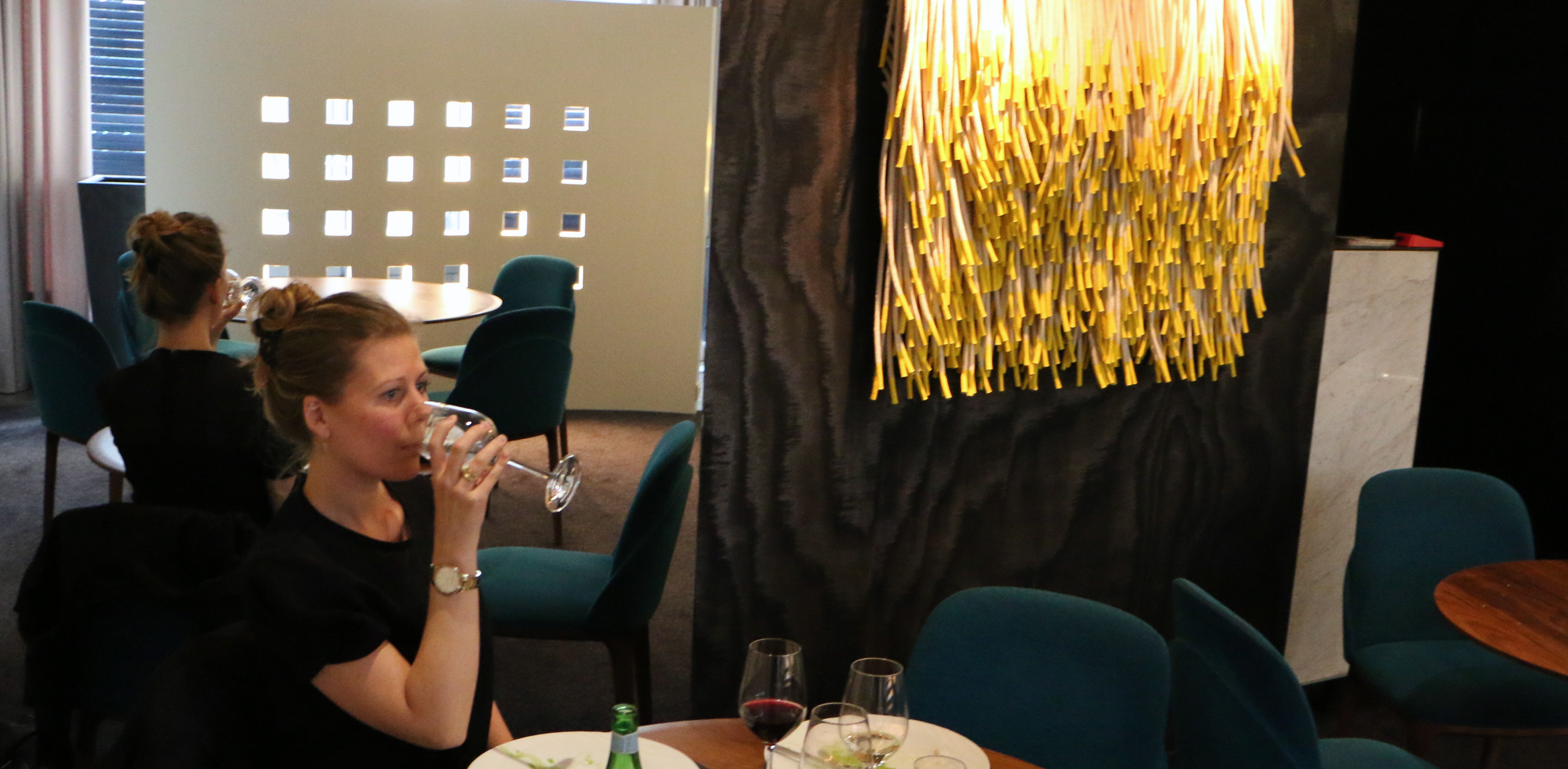 A journey aboard a boat!  The herring eggs served on a small crumble with a mash of rice at the side, made me stop for a while and look around. That´s when I realized that my perception of the restaurant had changed. The walls were not just modern patterns but white waves, and I also remarked seaweed not far from me. I was definitely aboard a boat.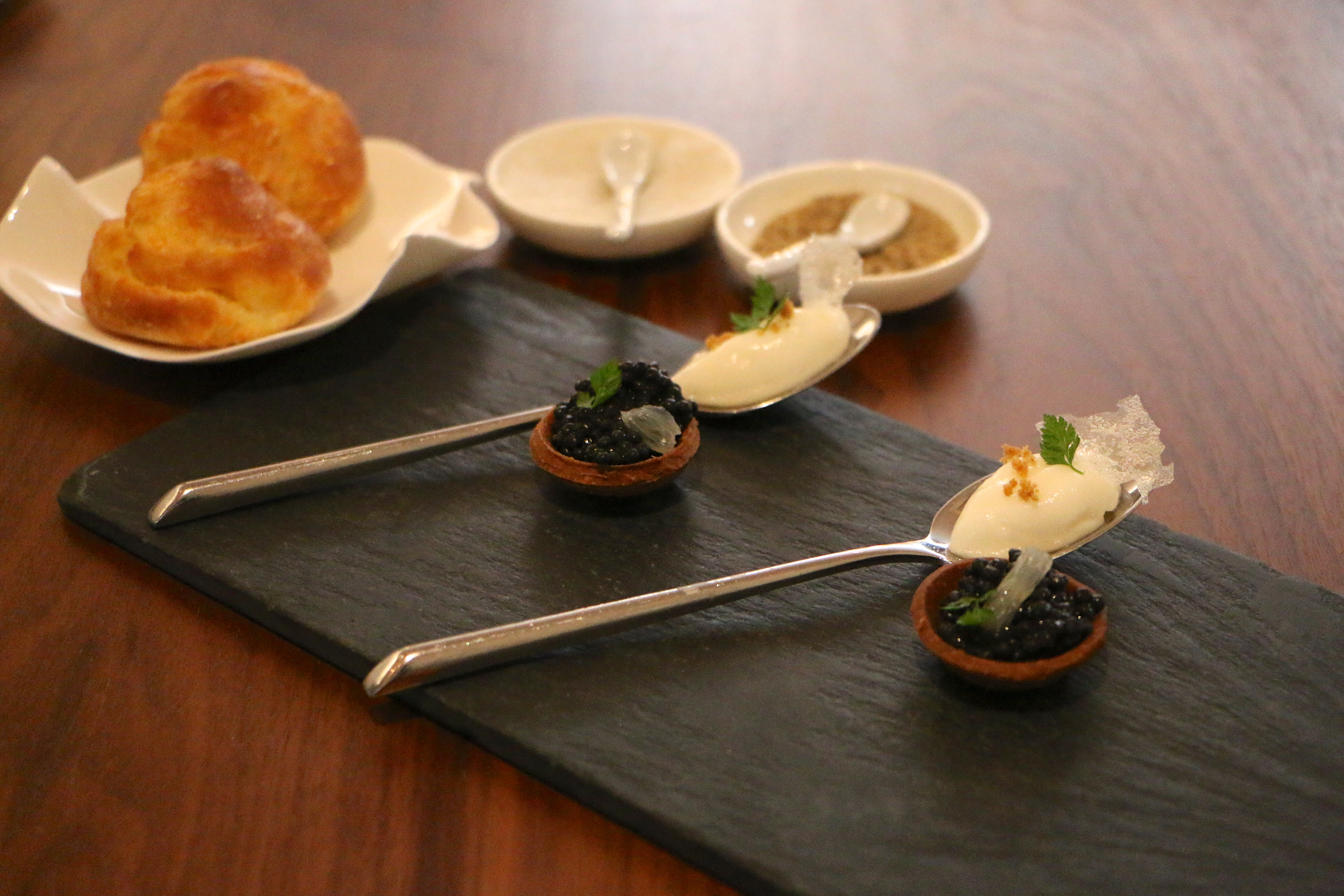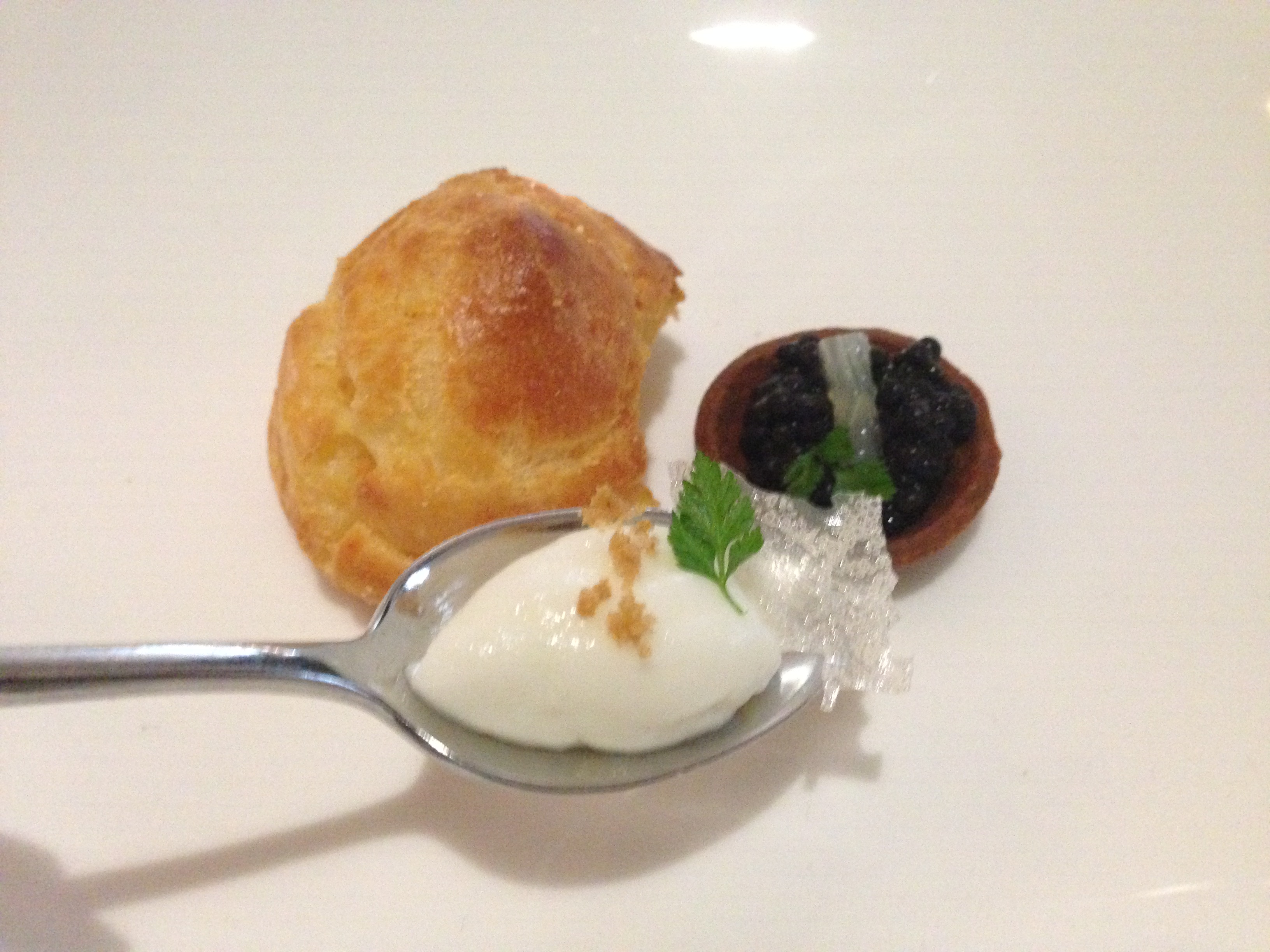 And I was not the only one! I noticed other happy passengers enjoying their meals..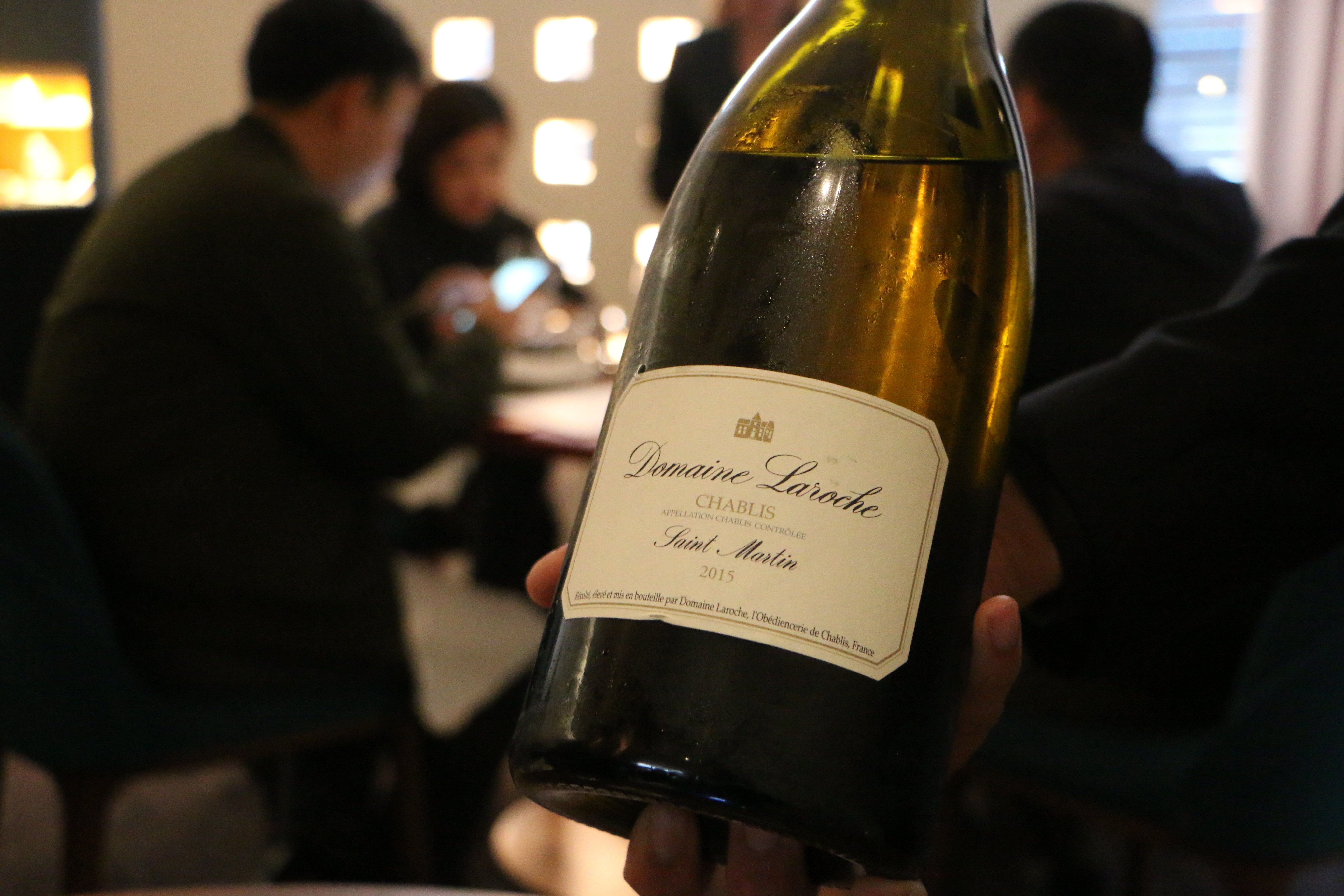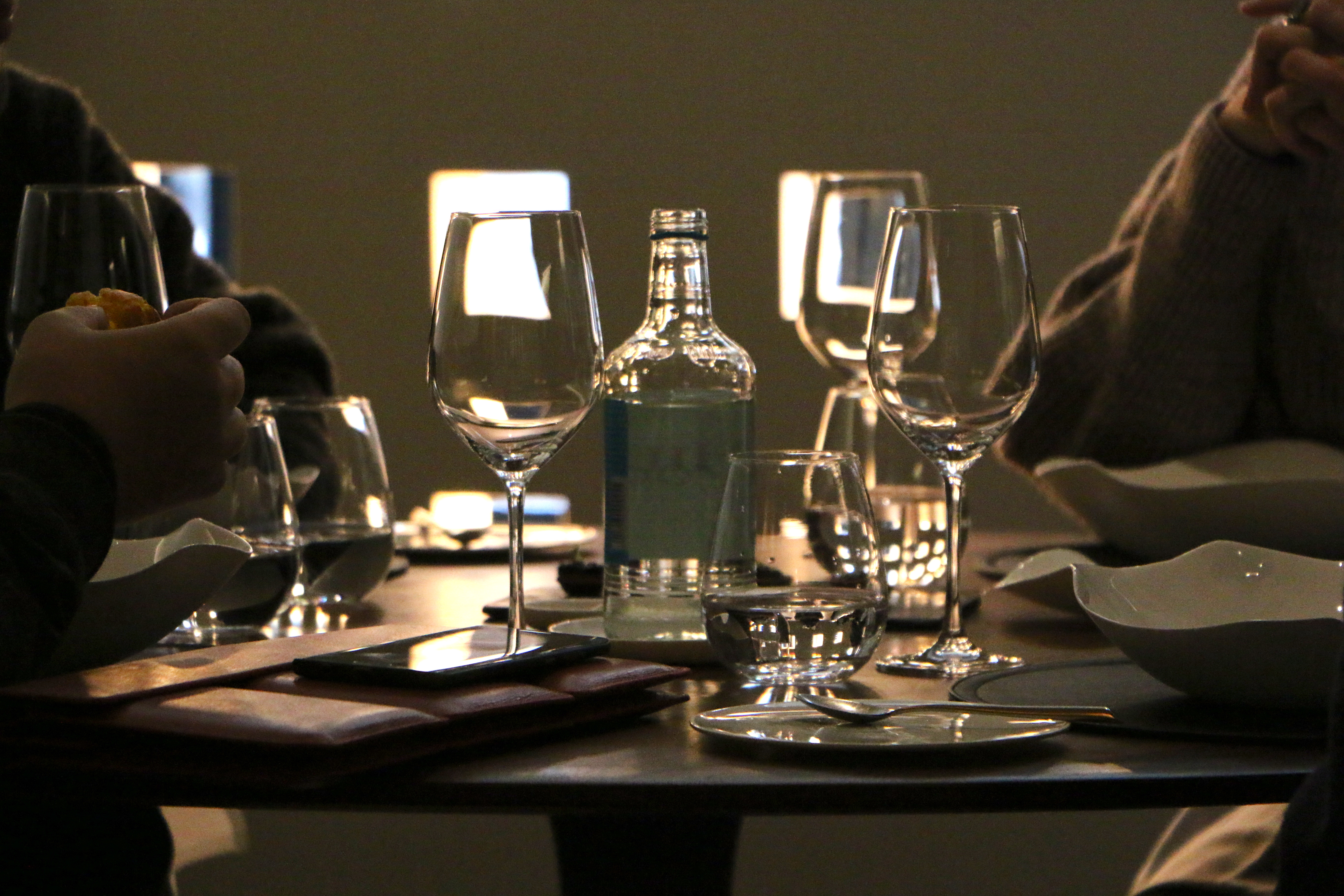 At a moment I felt like I was being brought into the water where delicious oysters with seawater and pear were waiting for me. Fresh and with a little touch of citrus.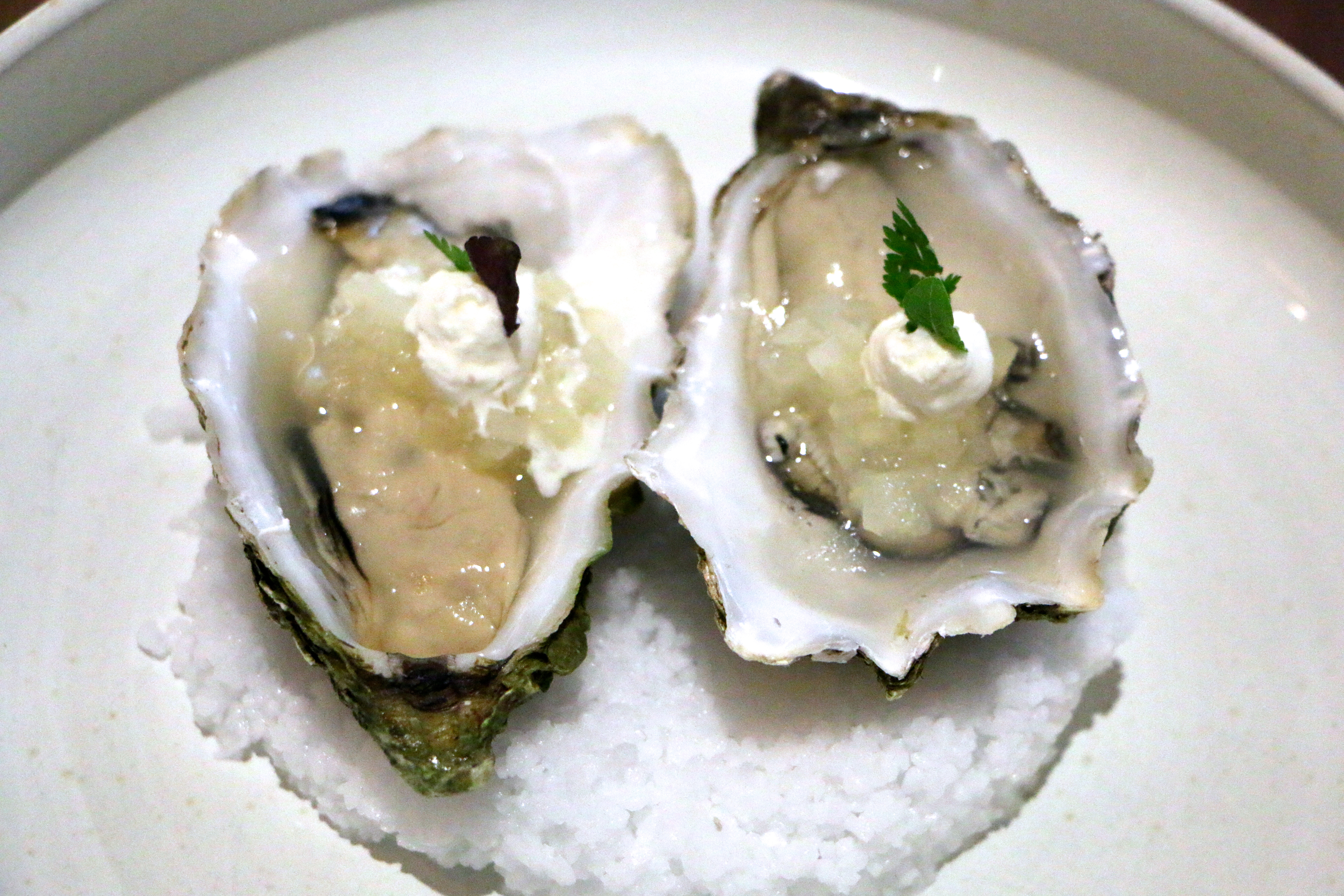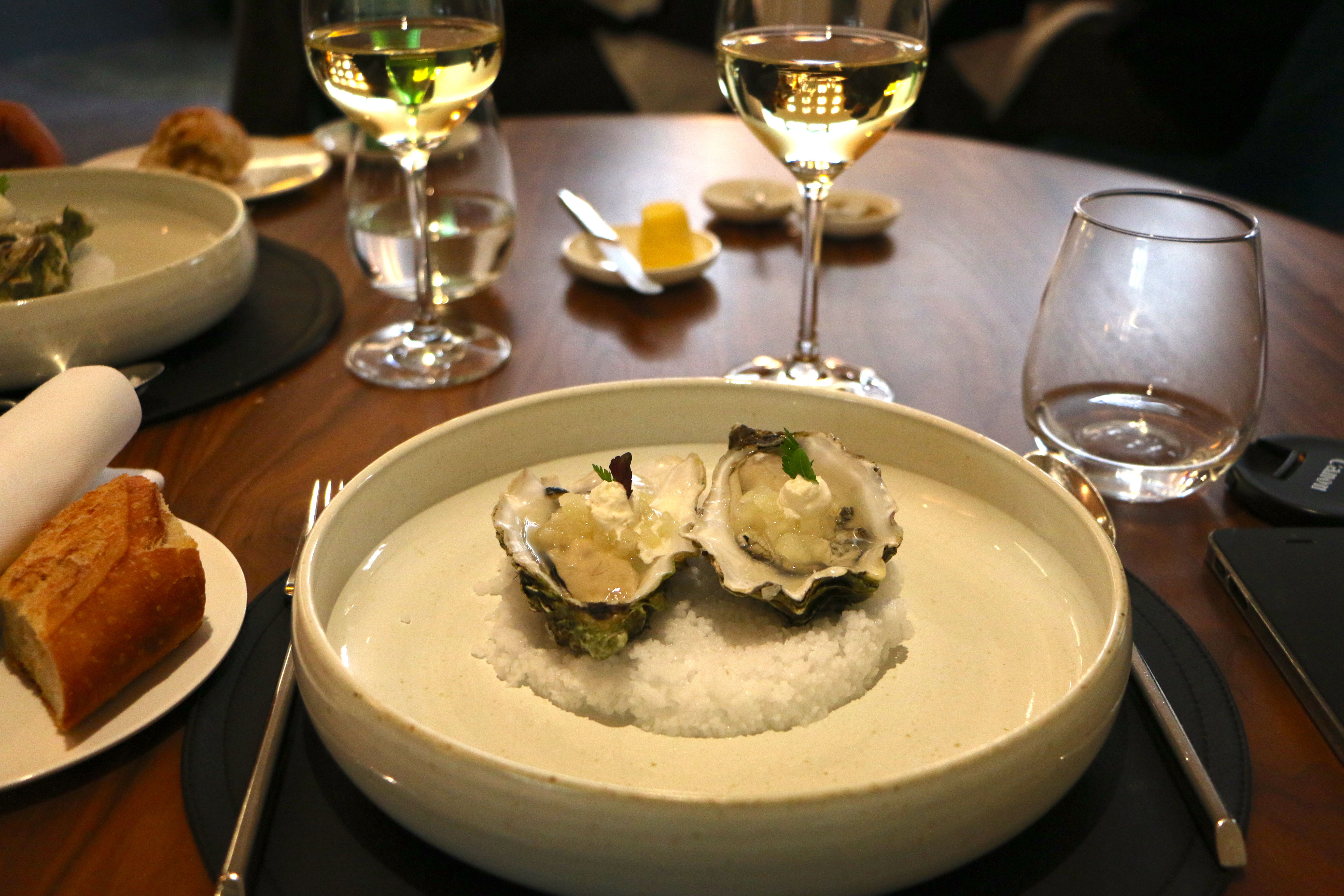 Then I was met by a Langoustine. Absolutely fabulous. The chef prepared it to me and served it with white carrots, butternut cream and applesauce. It was delicious. It had a super soft texture, a slightly taste of orange. At the same time it was crispy which made it very balanced.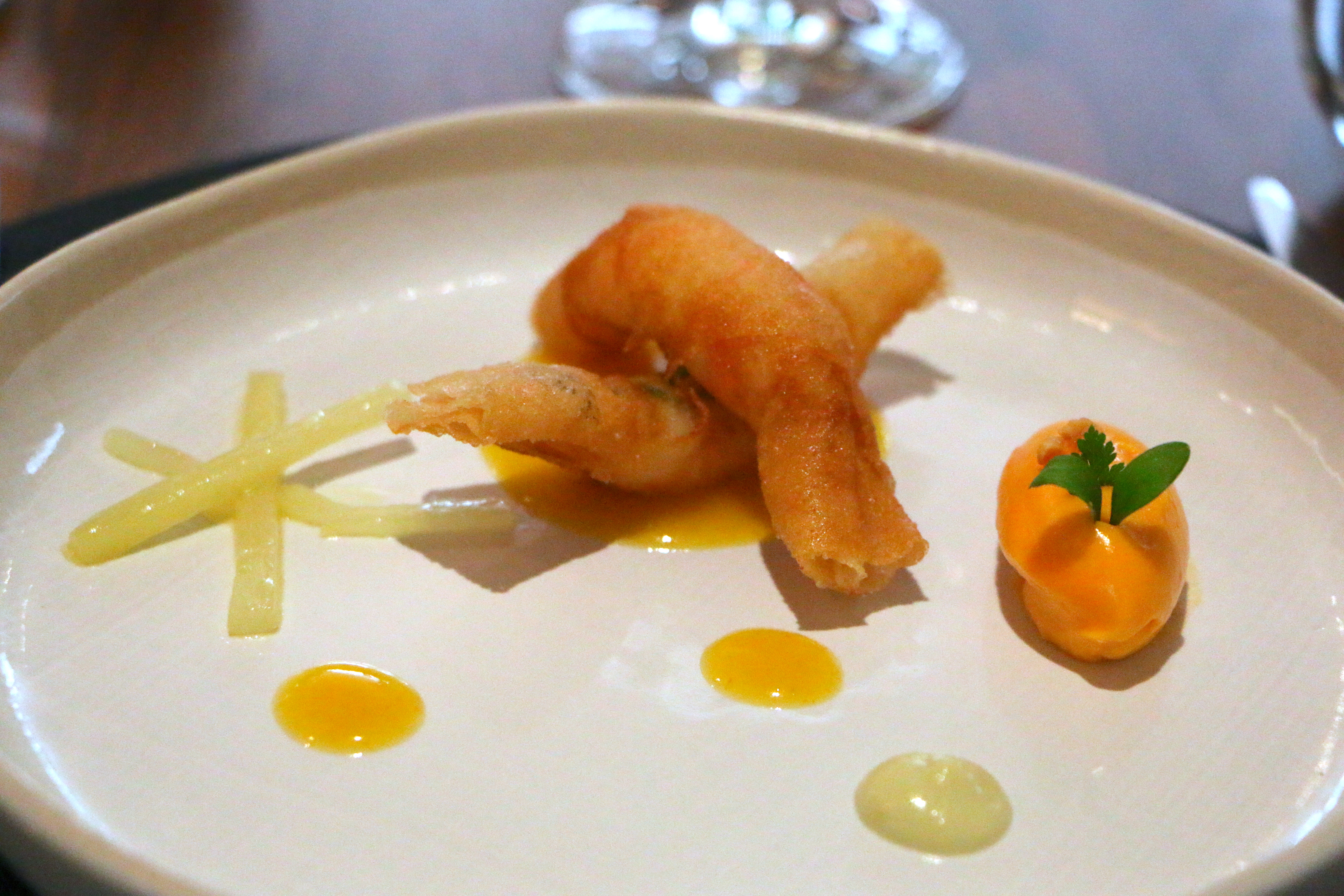 Subsequently, a fishnet was raised (or at least I imagined it was) and inside I saw a soft and delicious Saint Jaques fish. It was surrounded by foam from the sea and black sauce. An extraordinay experience.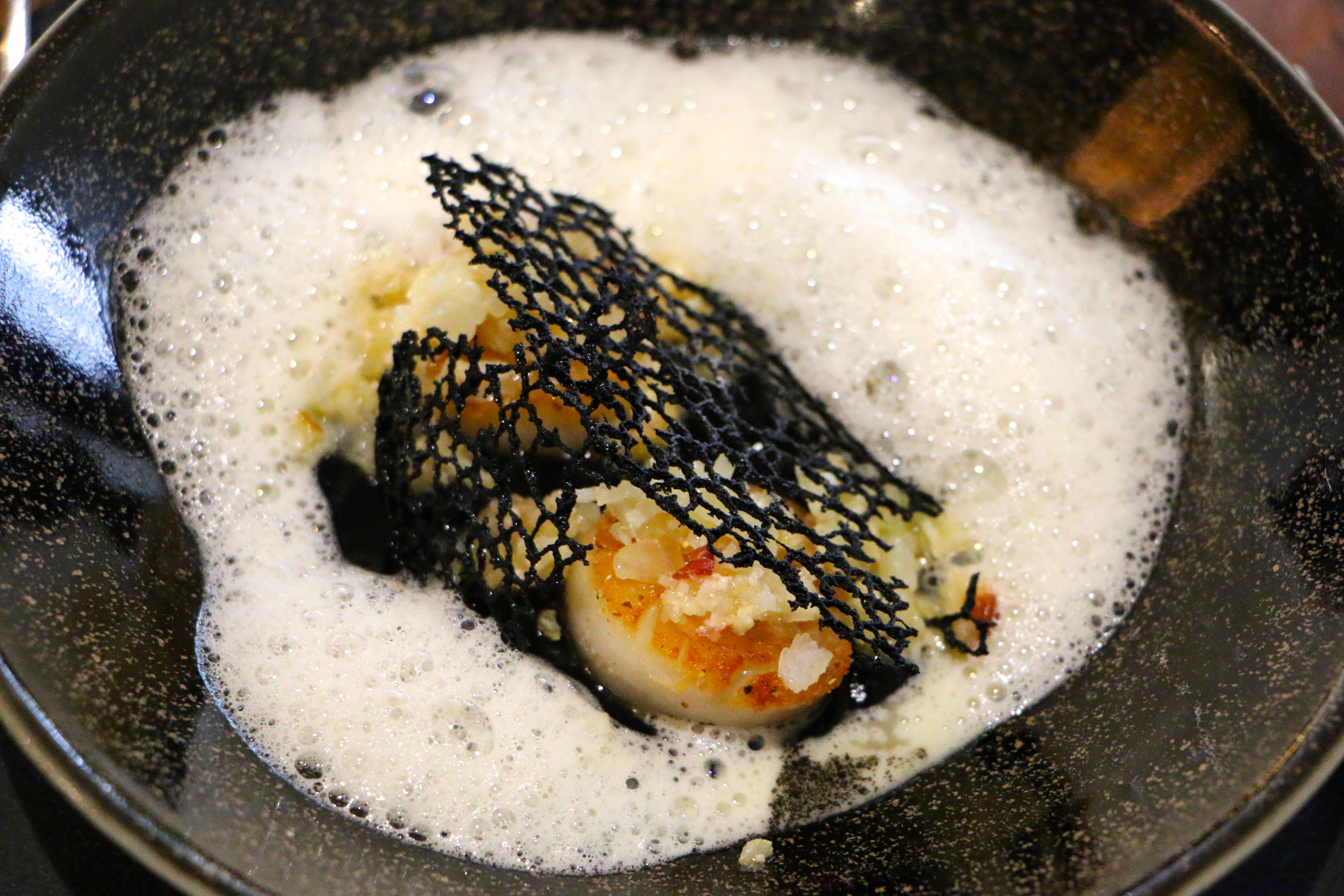 And of course we enjoyed it with a nice glass of wine…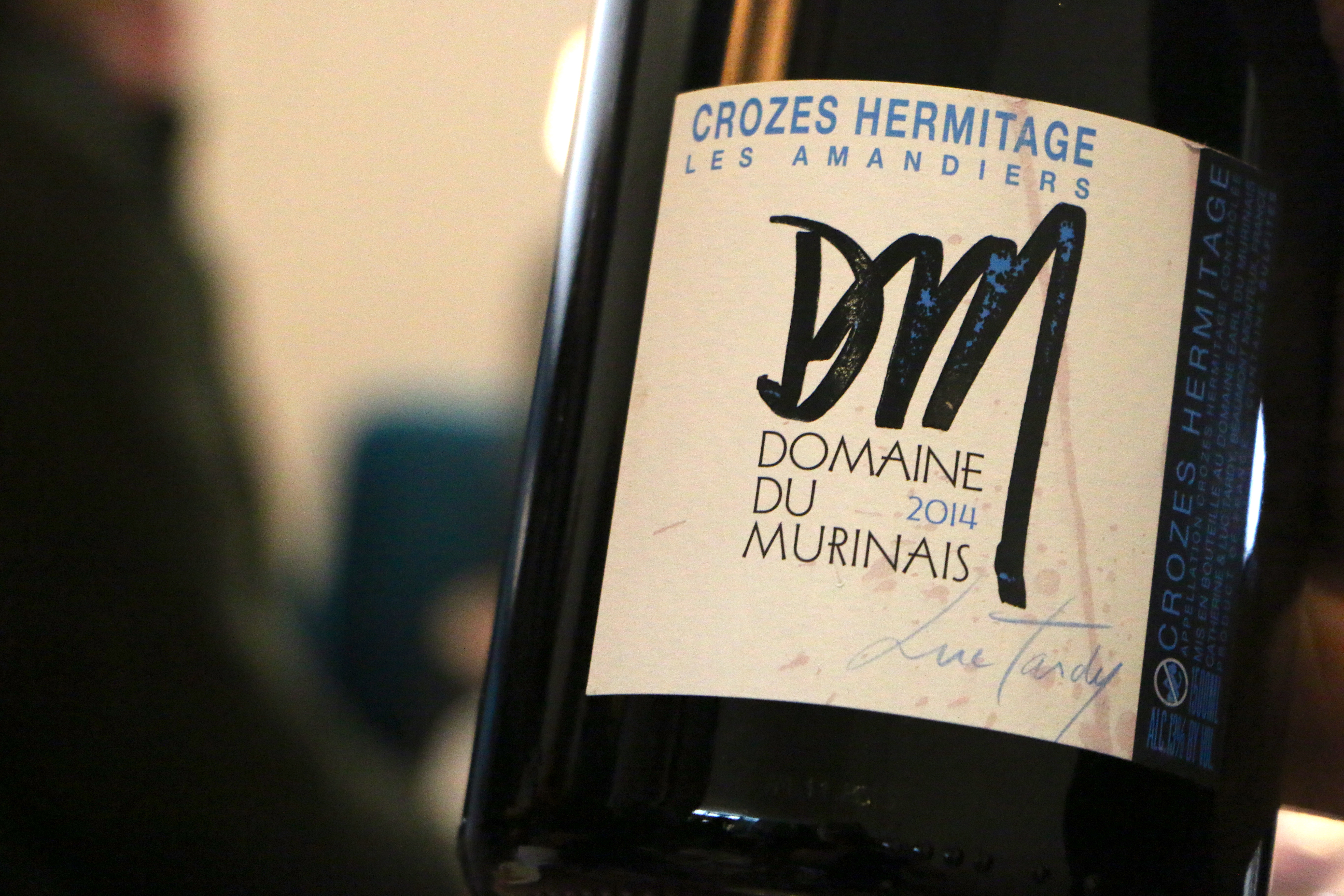 As the next dish was served I imagined that we had reached land again. The boat made anchor and we could go ashore. This is were the chef served me a roasted quail with young beetroot, cumberland sauce and apple butter. Fabulous. Very harmonious and balanced. Colorful and with meat that almost melted in the mouth. I could still see the foam from the water on the plate…or was it so?
Then I tasted the "millefeuille" with vanilla cream and green ice-cream of dill that added a delicious fresh touch. Excellent and light.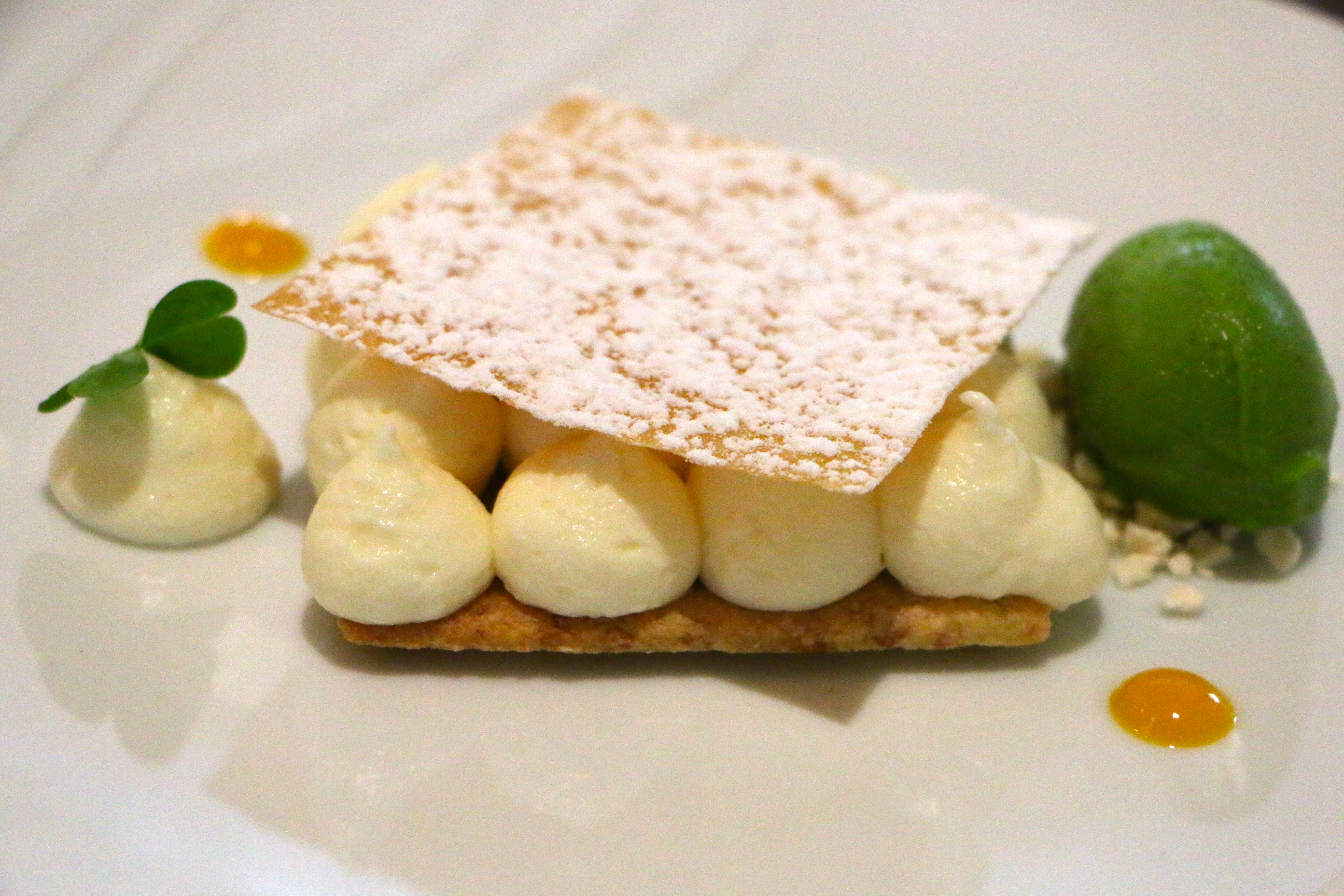 As my journey had come to an end the "skipper" Gaël Orieux – chef and owner of the restaurant Auguste came out in the restaurant. By speaking to him, I immediately understood that behind this gastronomic journey stood a passionate man, with an expertise in food and the environment, which had made all this possible.
Not only has he worked with the master of gastronomy Paul Bocuse. But also in several other famous institutions such as Taillevent, Alleno etc. But in his private time he is engaged in the agriculture ministry in a small group of specialists and politicians who come together to discuss about quality of food today and how to improve it. Their proposals will be voted in the National Assembly. I found that beautiful: That someone with his expertise uses it to improve the world a bit.
Gael is also one of the rare well-known chefs who is very independent in his business, which I think reveals in his way of cooking. For him his cooking is very sea / earth oriented – for me it´s a journey.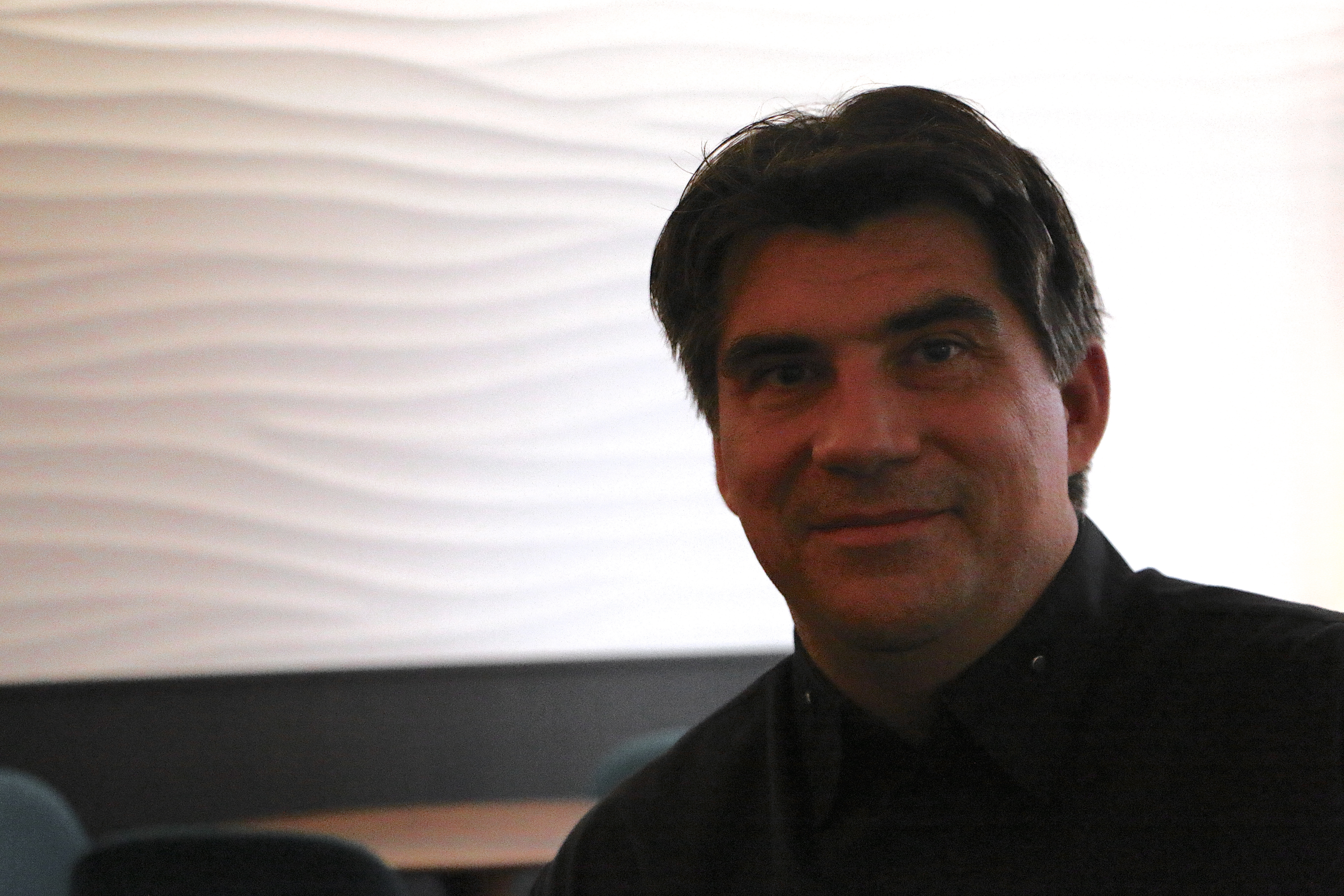 Find the restaurant here.
Restaurant Auguste
54, Rue de Bourgogne
75007 Paris