Why do people fall in love with Fauchon?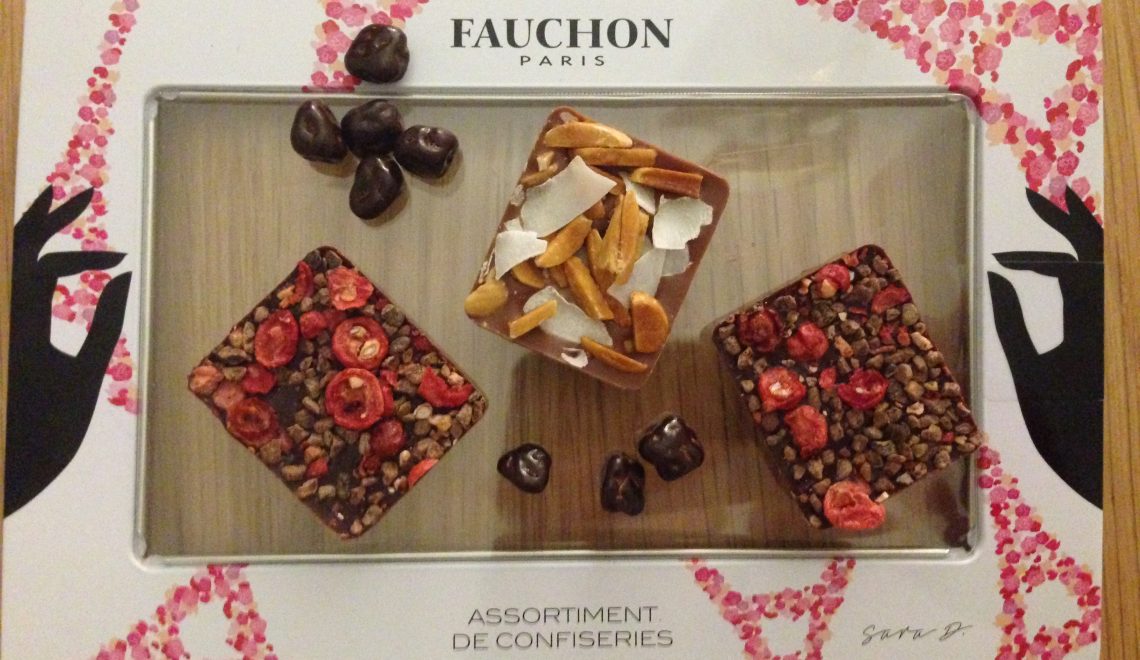 Glamourous, lovely and luxurious Paris seduces thousands of women all year round, and so does the Fauchon Paris chocolate! It attracts you immediately from the window store. It is a must have for the fashionable women! But why?
Perhaps because each chocolate is decorated in an unique way, making it special, just like Haute Couture, a piece of art or a beautiful painting!
Some of the chocolates are decorated with beautiful flowers and attracts the eye immediately…and when you´re letting them slowly melt in the mouth their fantastic taste and combination of bitter and sweet reveals in an excellent way.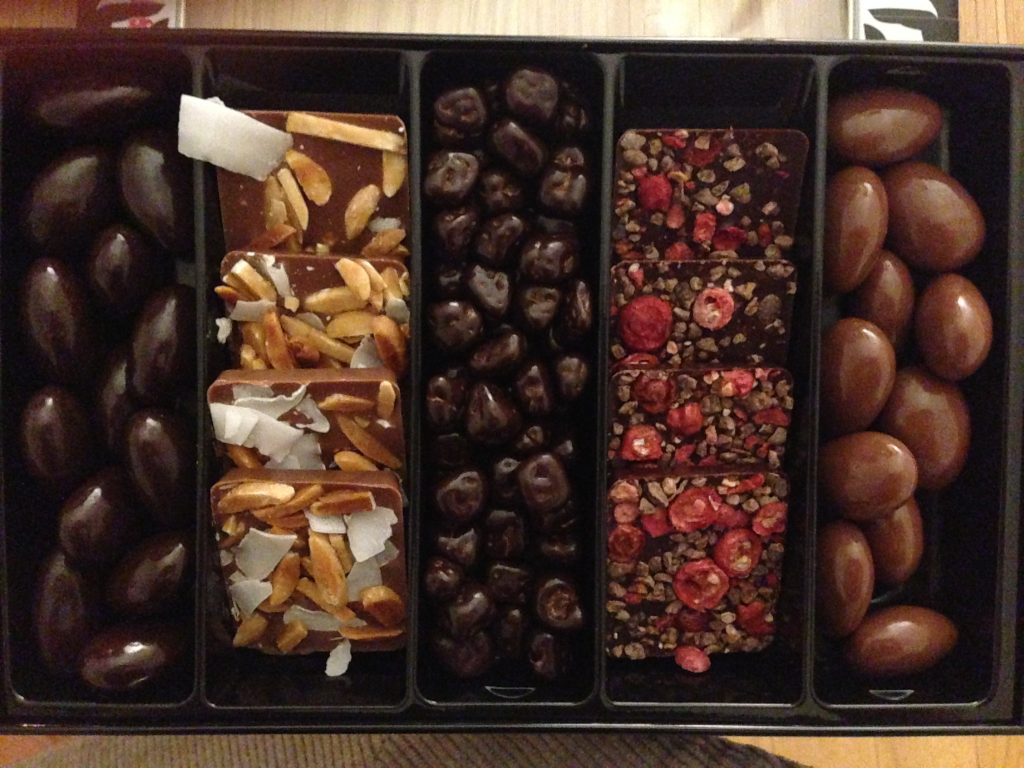 The small chocolates are like a journey through the land of oranges…they awaken all your senses.
Then there is the milk chocolate with almonds which is special as well…with a touch of coconut and slightly roasted almonds.
Or the dark chocolate with almond inside.
In general there´s something for different tastebuds.
The packaging is colorful and artistic with drawings made by a real artist. This year the Parisian box was designed by Sara Da Costa. Each year a new creator is chosen to illustrate the Parisian woman..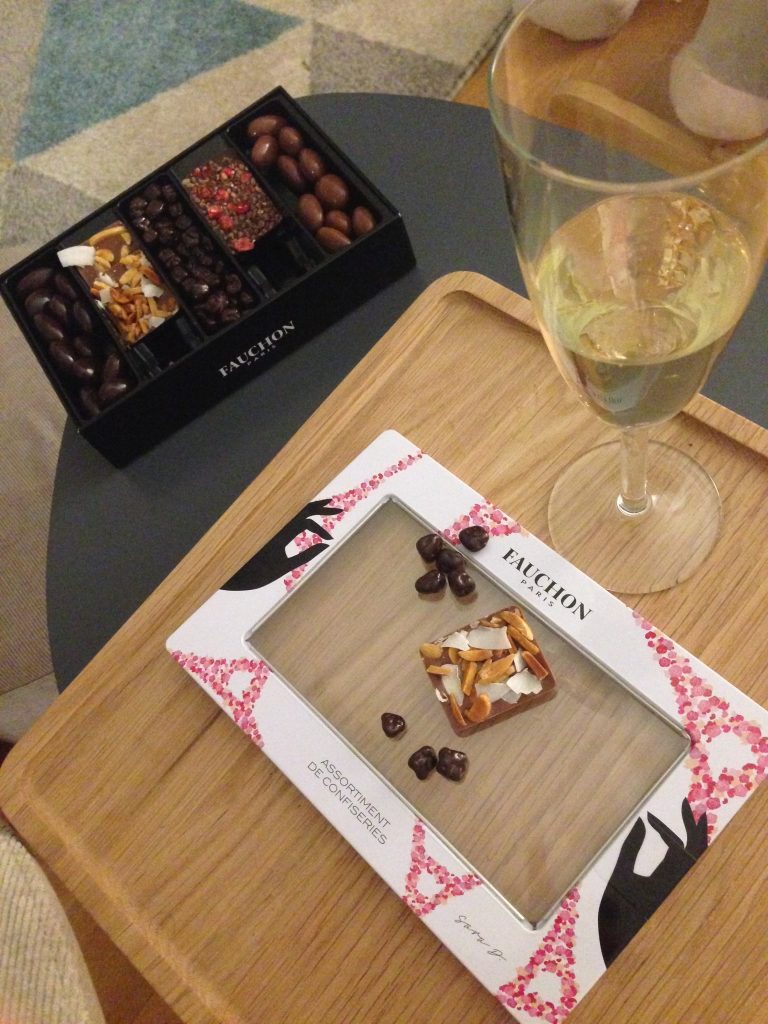 I'm crazy about the Fauchon Paris univers! It´s luxurious, colorful and refined…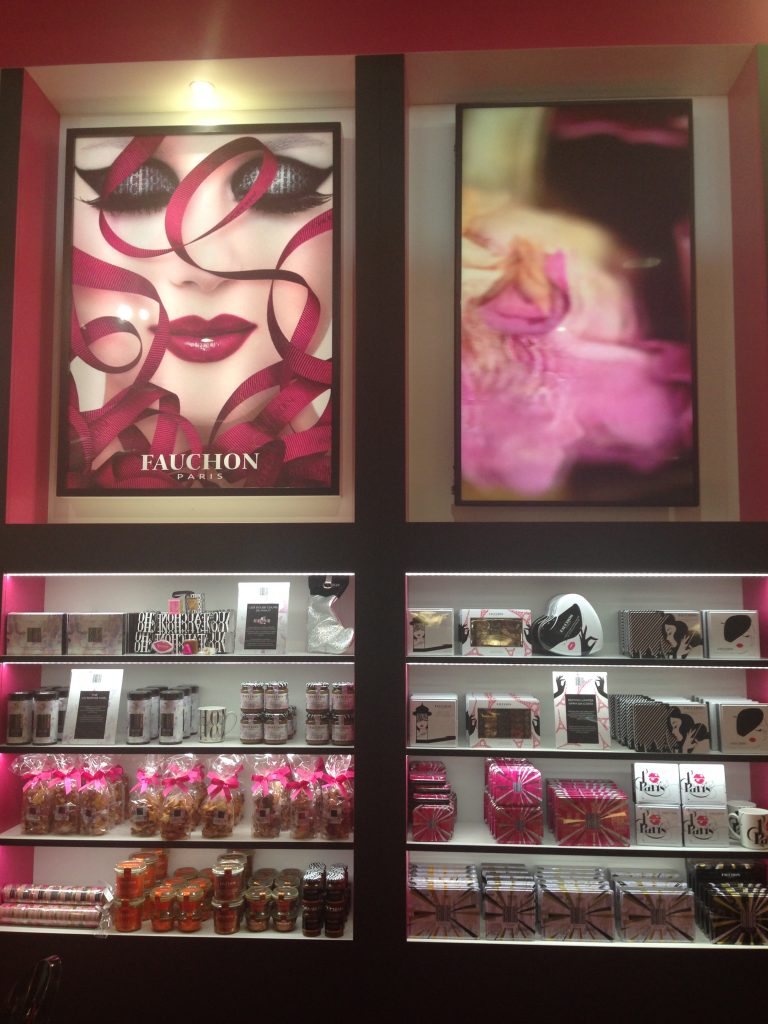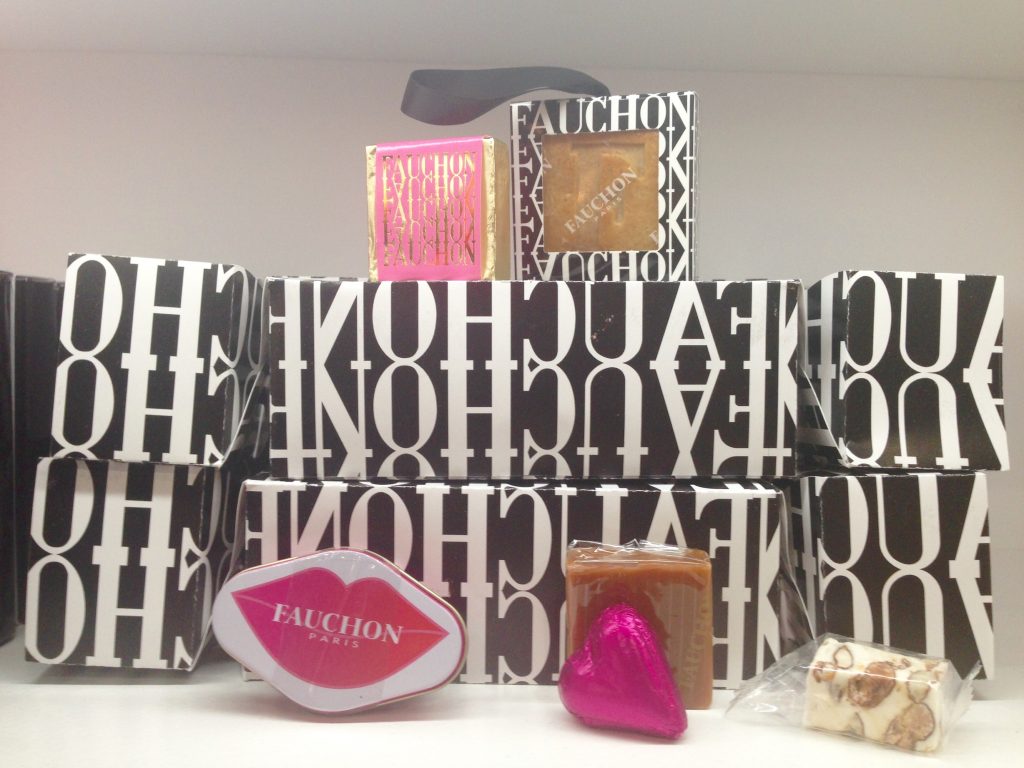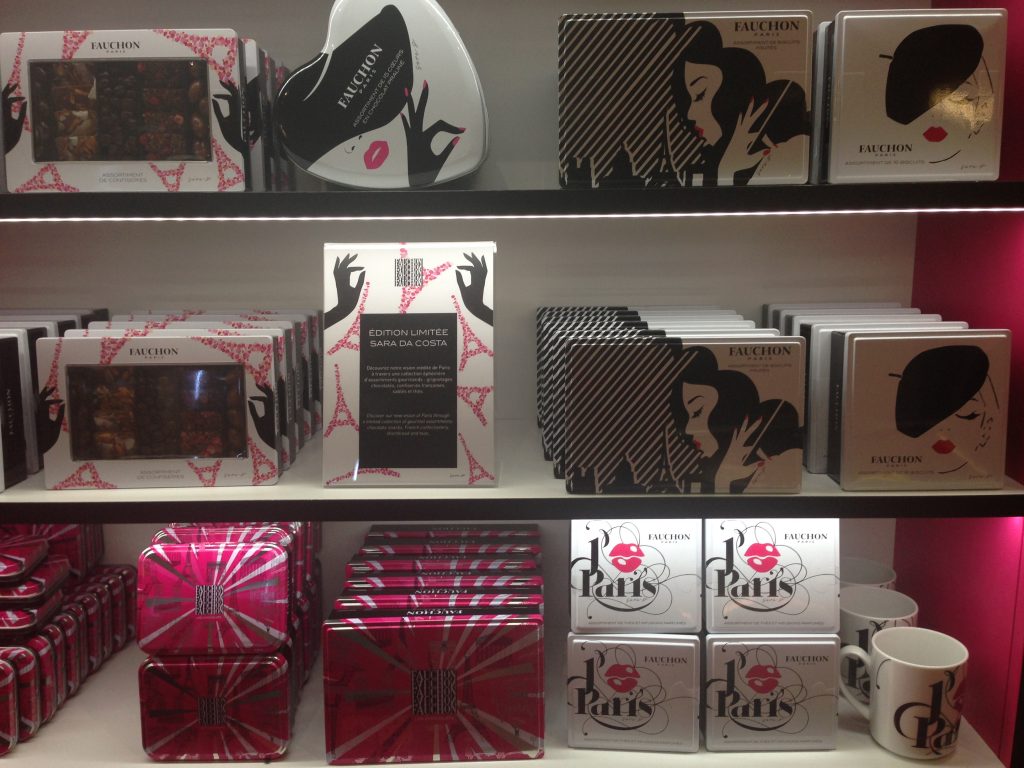 Just like the Fauchon Paris tea.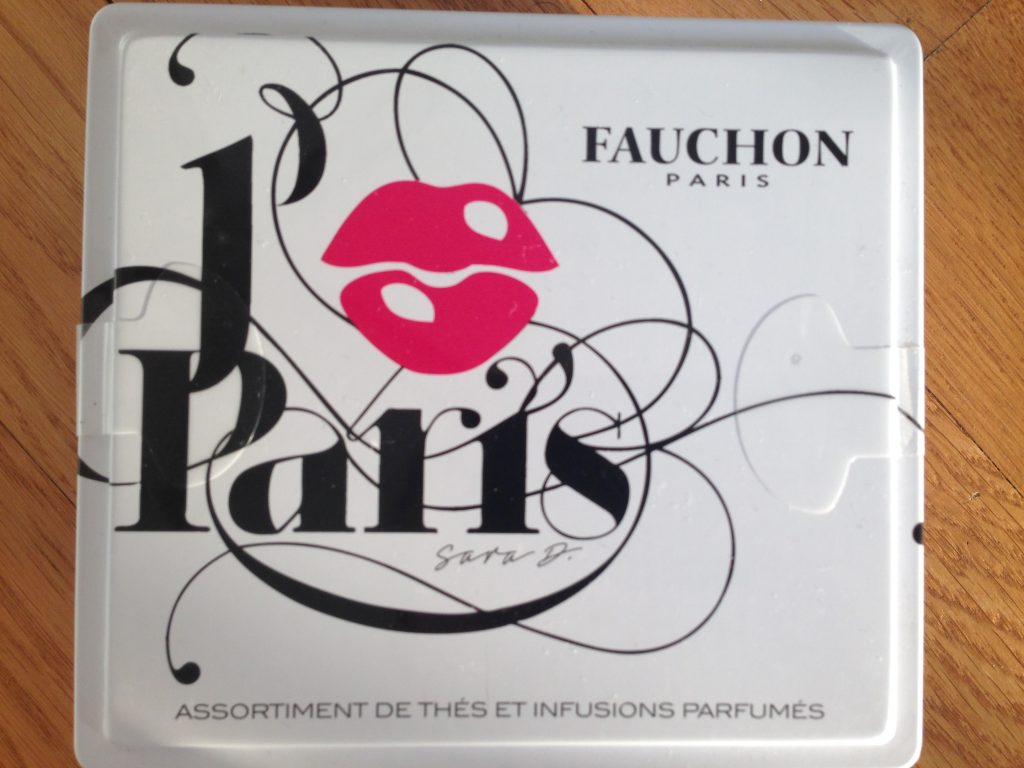 The rooibos tea is sweet with rooibos, chamomile, verbena and honey.. delicious. I love that one.
The apple tea is a bit stronger but nice as well. What is great about the Fauchon tea box is that you have different teas, so there is something for everyone when you invite your friends over.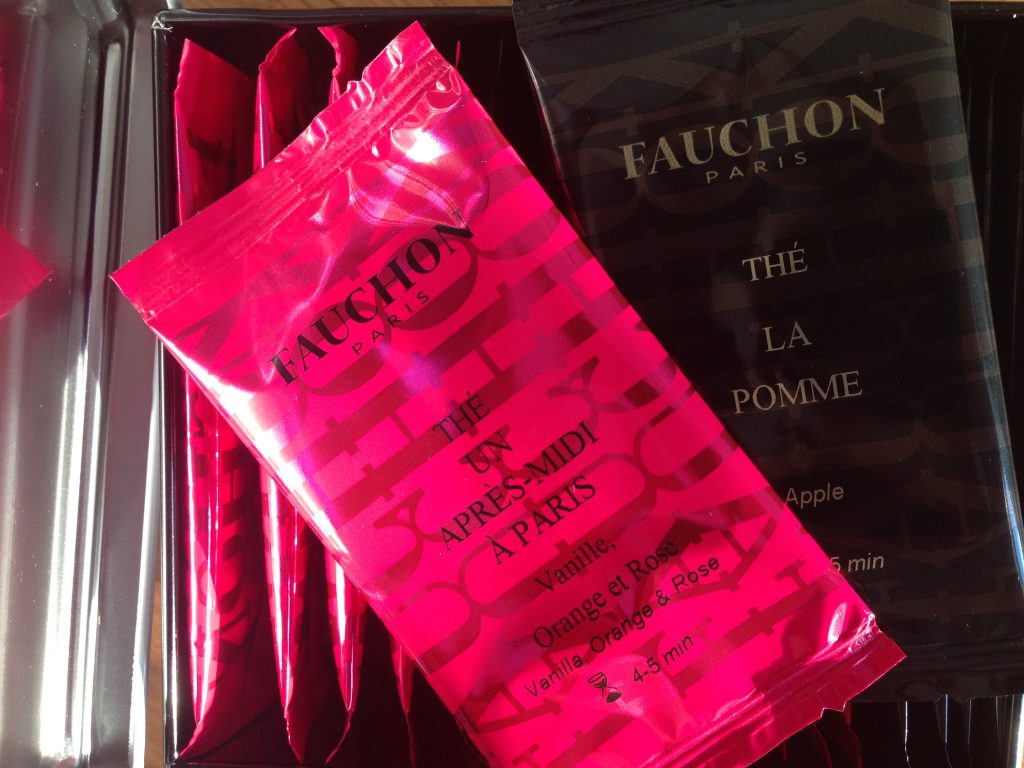 I love the "Afternoon tea" as well : with vanilla, orange and rose. It's harmonious and soft. Excellent with the orange chocolate.
So to answer the question what makes the Fauchon Paris brand a must have for the fashionable woman? In my opinion it´s because it makes you feel special: like a real Parisian…elegant, confident and classy.