Capouche, luxurious street wear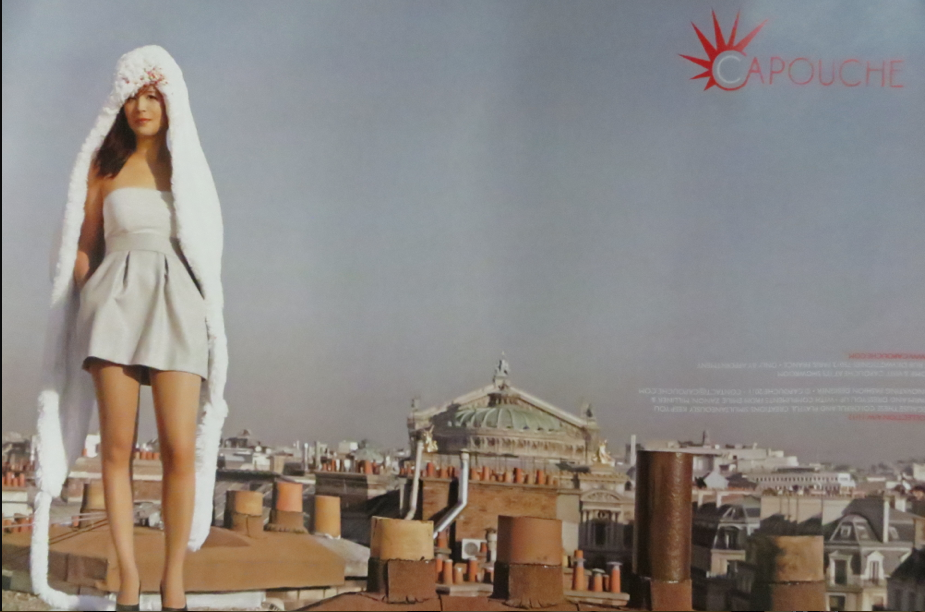 Love at first sight! You know when it´s love at first sight: whether it´s falling in love with a man, a woman, a dress, a pair of shoes, or a bag or a hat, you just know when you can´t live without it!!!  That´s what it´s like with CAPOUCHE: love at first sight.
I talked to the designer Emilie Zanon about her designs and visited her showroom in Paris.
Photo at the left© Fabrice Mabillot
Article and pictures by Julie Johansen
WHAT IS CAPOUCHE?
Capouche is first and foremost the name of a hat: A luxurious street wear brand created by the designer Emilie Zanon.  Photo below at Right © Franck Cassar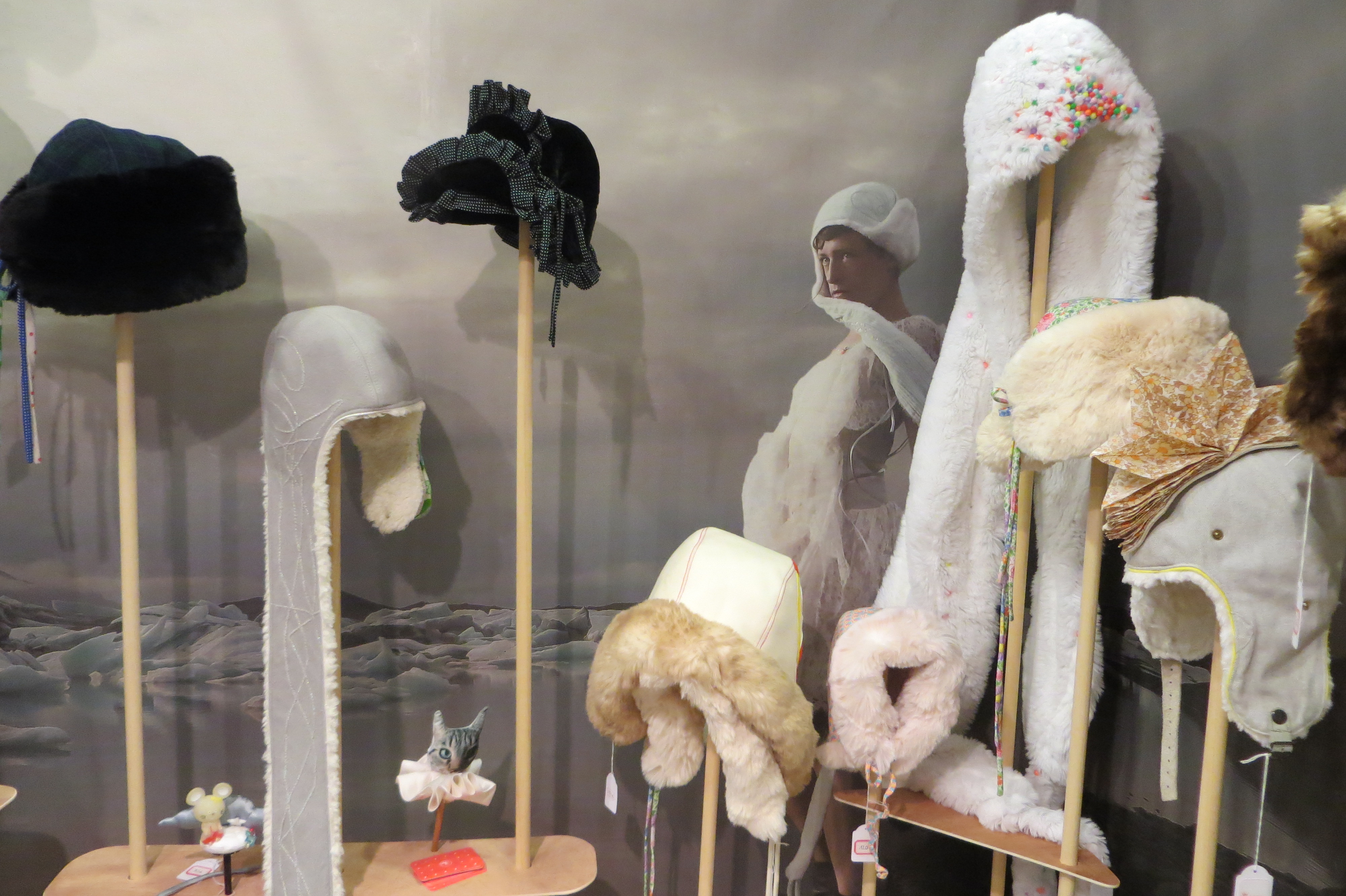 I LOVE THE CAPOUCHE HATS BECAUSE:
They are fun and stylish at the same time as they protect and dress.
When it is cold it´s still nice to look beautiful and presentable – which is not always easy, when nice winter-accessories can be hard to find.
 They bring back the luxury of a unique craftsmanship and service.
The fact that she plays with the traditional codes of clothing makes the hat unique: you can form it in spectacular ways.
Besides, you can choose the colors, tissue and style yourself, and thereby help in the creation of something unique and special.
The CAPOUCHE hat is very innovative: luxurious streets wear design.
Photos above© Suzane Brun
–
THE CAPOUCHE CONCEPT IS ABSOLUTELY UNIQUE  
Each CAPOUCHE hat can be shaped differently depending on your mood and desire, thanks to the flexibility of the textile materials and the systems of which it is made.
CAPOUCHE is more than just a hat: It offers a great comfort and proposes different attitudes depending on the way you form it.
CAPOUCHE – KNOW-HOW AND MANUFACTURING
The designer told me that each piece is inspired by a thrombin, an attitude or a personality. They are perceived or experienced in a way where even ordinary people unwittingly become muses.
The fabrics are leathers, forgotten materials; neglected treasures discovered at flea markets or on other wonder hunts.
The fabrics are mixed with comfortable and soft materials to give it volume.
Once the materials are chosen a long process of research and patronage begins.
Certain sculpture techniques are used to achieve the innovative and different design.
Then follows a discussion with the client on the possibilities, systems and tricks available to each hat. Thanks to the various details such as: hair-pass, embroidery, buckles, buttons, rat-tails, loops, pockets and bellows you can create your "piece unique".
THE IMPRESSIVE STORY ABOUT EMILIE ZANON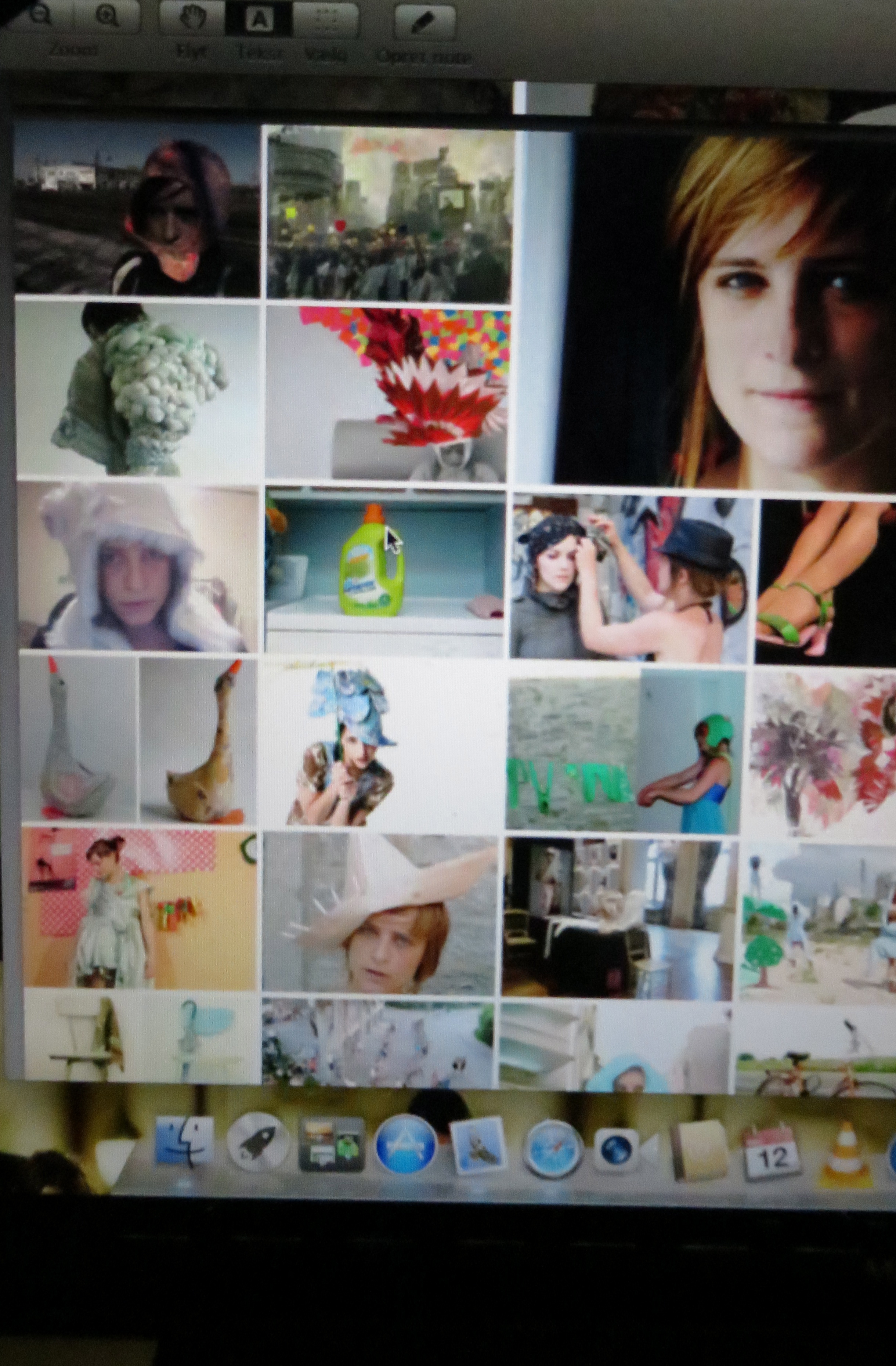 – Emilie was born in September 1981.
– She created her first collection in 2007 parallel with various other artistic projects that she did, such as "the portraits of chairs" with E-Werk Weimar.
– Then she began assisting at the textile studio "orta".
– In order to learn more she started a solid training: two years at one of the best schools in visual art: La Cambre – based in Brussel (with tony Delcampes as a foreman), here she learned about tissues and sowing.
– Then three years at another art school: Duperré (where she learned about styling and how to communicate and sell the brand).
It's probably not by coincidence that she has gone so far: Because in 2008 she won "Le Grand prix de creation – of the city of Paris": A visa to Montreal.
– So in 2009 she moved to Quebec and worked for 6 months in the creative Laboratory of Montreal. That was where she found her inspiration to create the CAPOUCHE.
– She worked with artisans that taught her everything from A to Z: the whole process of how to treat soft fur, rustic leather etc. which made her capable of realizing a dream of creating the CAPOUCHE brand.
In 2010 she won the price: "Young talents 2010", a competition organized by the Regional Chamber of Trades and Crafts in Ile-de-France. Then she won the Young Designers Competition: in Art workshops in France 2010 as well.
She has equally been featured in the hat book, together with all the greatest designers.
There can be no doubt left that several people agree on her talent!
A TALK ABOUT LUXURY 
I asked Emilie: What is luxury to you?
She said: "Luxury is something unique: A unique piece that corresponds to who we are – perhaps made by ourselves. Luxury is an object that we can own. It is also a unique service given to the clients where they can enter the design process. Luxury is in the materials and in the details. What I really like about the luxurious street wear is that you can wear it in your every day life."
What would you give of advice to people who are following their dreams?
 "Try to find a goal and to do something that isn´t seen before. That can be difficult – but sometimes you will have to work hard by yourself before you show it to the world. Try always to follow your own way instead of listening to all the good advices you might get from people around you."
"I for example, had people telling me that it would be better to start up a big production line in China… but I prefer not to. I like to work with the clients myself. To me it is an important meeting: It´s a source to inspiration. It allows me to see the clients face and give my opinion about what will suit him or her. I prefer to do unique models for the moment."
Where in Paris do you go out?
"I sometimes go to "La Limonaire" restaurant because of the great concerts there. In general I love simple places with concerts and good ambience. But I also like to stay home and cook as well. Like with clothes I love to find different food-themes and learn recipes from all over the world". 
CAPOUCHE SHOWROOM IN PARIS