The Burger Bus & Paris city tour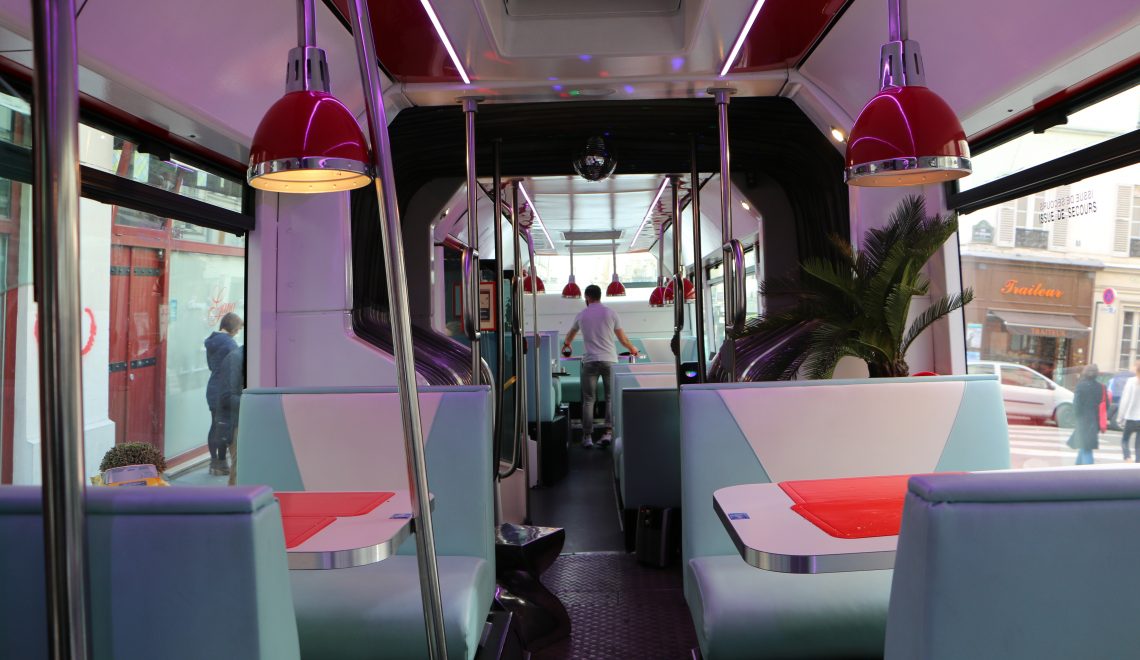 This concept is simply to intriguing not to try: A bus that takes you around Paris on a City Tour, while you enjoy delicious warm burgers onboard. How cool isn´t that! I´ve tested the burger bus to see if it´s really as cool as it sounds, and if the burgers are worth the tour! Find out here..
I stepped onboard the burger bus at 2 RUE JACQUARD in the 11th of PARIS. The bus departs at 12H30 or 20H00. I tried the one at noon…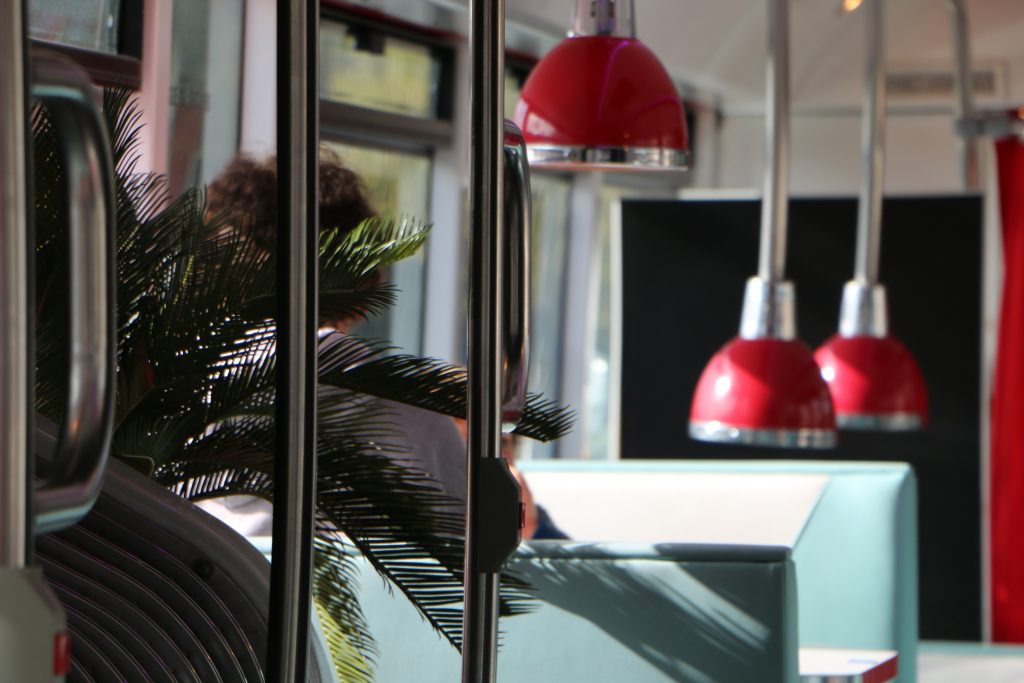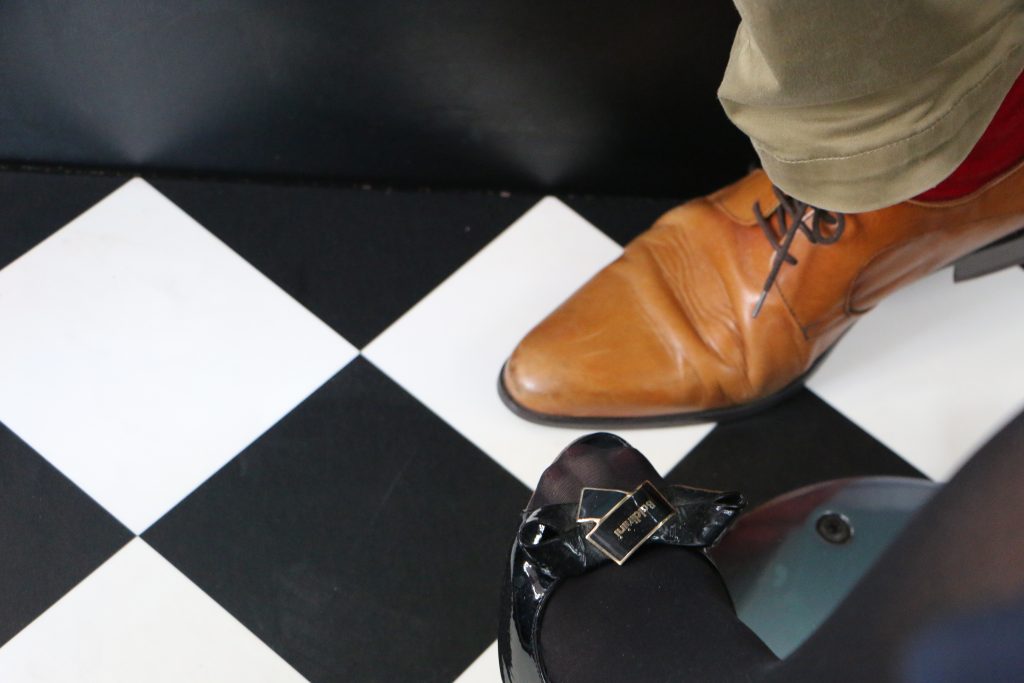 The interior design is fantastic. You should´t believe you were onboard a bus! An american Dinner style with red lamps, real plants and fancy cars at the tables.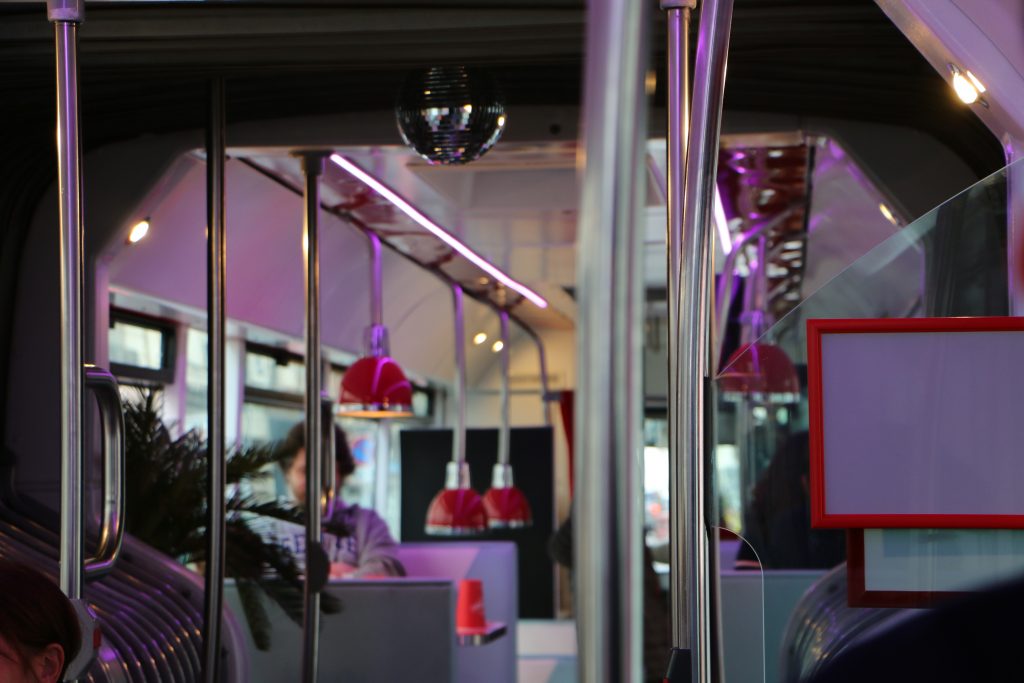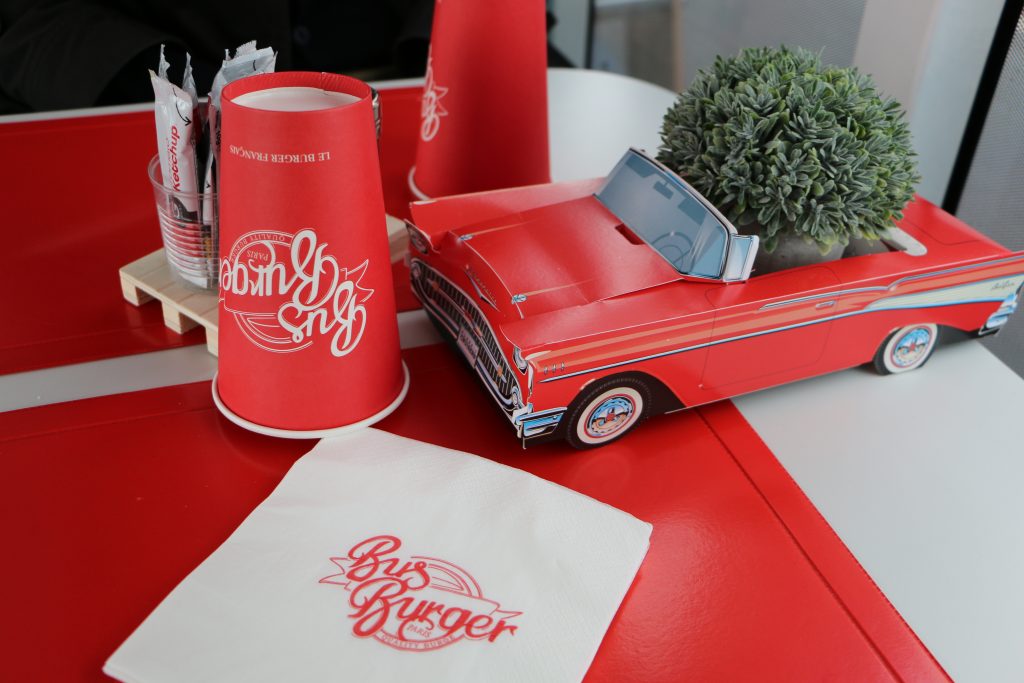 The ambience was dynamic with modern music and discrete disco light. A super fun experience with a real `out of the box´concept.
I tested the French Cancan menu. A 140g Minced Meat Charolaise with Cheddar cheese, Onions, Tomato, Salad and Bus Burger Sauce… warm and tasty.
And as a dessert I had the Café Gourmand. Loved the citrus cake!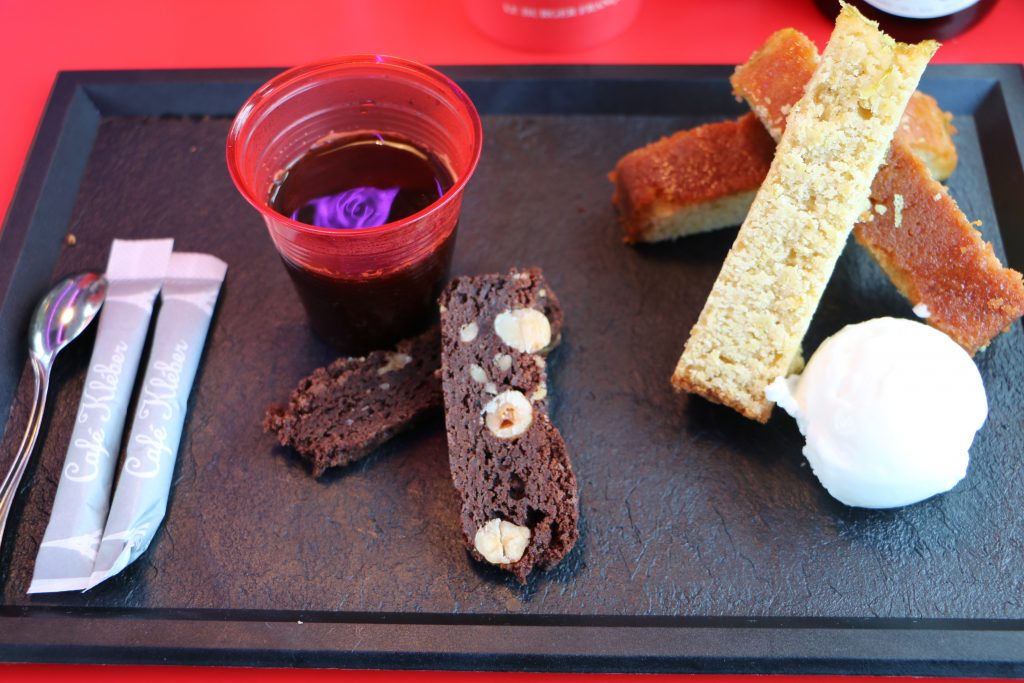 While we enjoyed our burgers, the bus drove us by Notre Dame, the Eiffel Tower, the Arc de Triomphe and the Conciergerie plus many other monuments…
1,5 hours city tour, where you stop 10 minutes at the Eiffel tower so there is time to take a picture…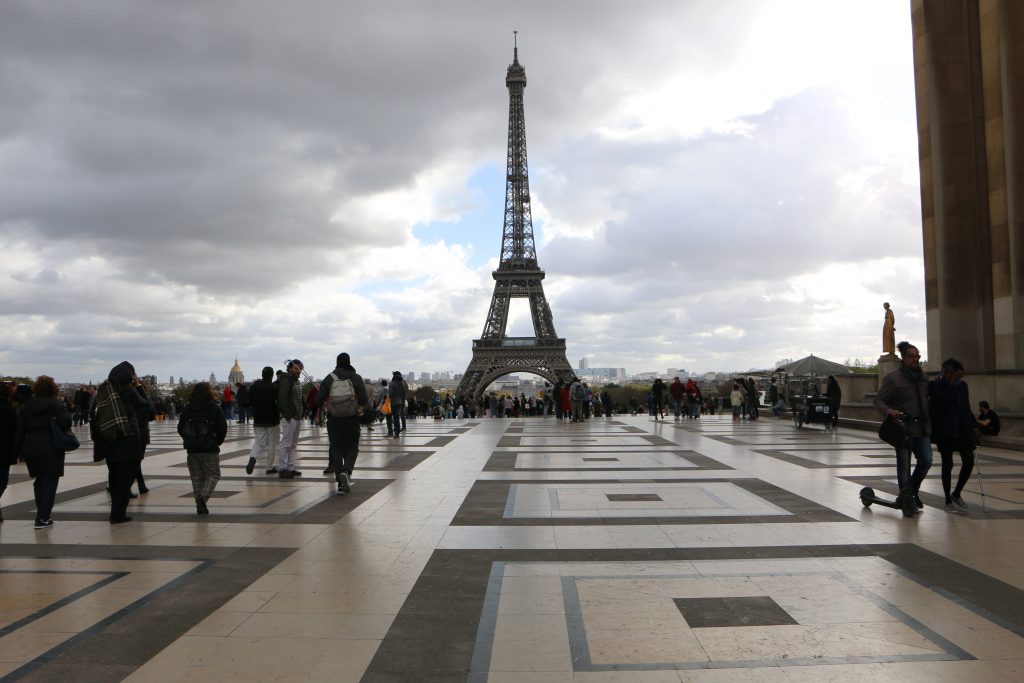 I think it´s absolutely worth trying. Bring your friends and family. A great way to re-discover Paris. Book via their website or mail contact@bus-burger.com