Shangri-La Hotel, Paris, exclusive summer terrace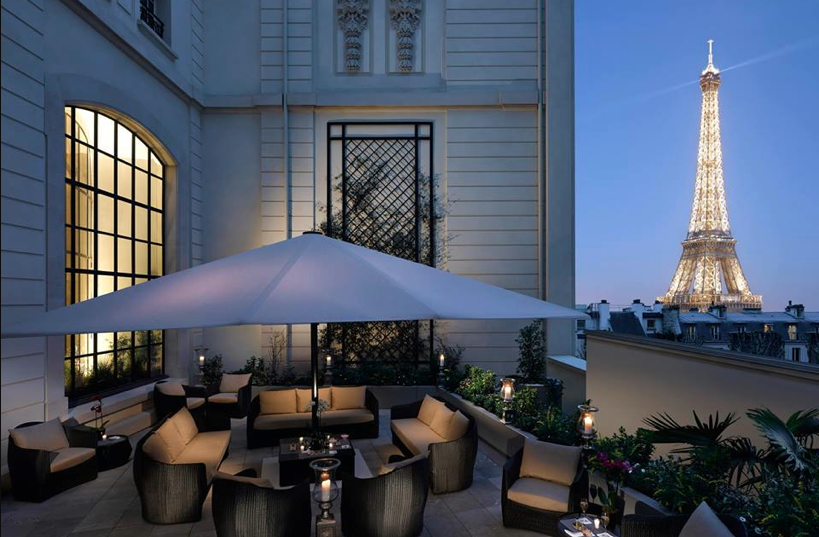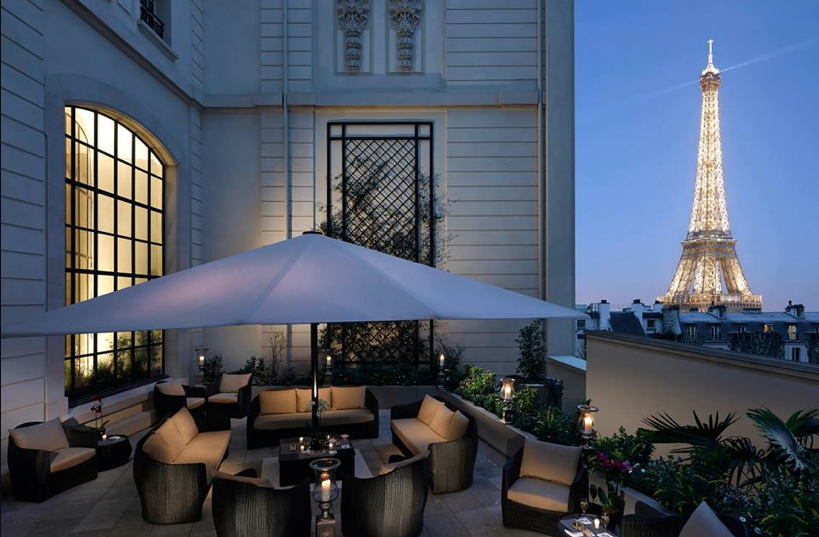 The Shangri-La Hotel, Paris reveals for the first year its summer terrace, from July 5 to 8 September 2013, in partnership with the prestigious Champagne House Bollinger.
Located on the 1st floor of the hotel, adjacent to the Historic reception rooms, this unique terrace, usually privatized, with its breathtaking view of the Eiffel Tower, is exceptionally open daily to non-residents of the hotel from 17:00 to 23:00 during the two summer months. Every Thursday and Friday in July terrace also host a DJ. It´s splendid.
Shangri-La Hotel´S exclusive summer terrace
The opening on the 5th of July was crazy. People had seen the event on Facebook and invited friends over. Some had even made a Facebook event out of it (with the Shangri-la terrace picture that you see below)… and 24 hours before the opening 1500 had subscribed to the list!! But the terrace only host 50 guests!!!
I talked to one of the responsible at Shangri-la hotel. She said it had been chaos. They had announced the opening of the terrace…and since then then the announcement had taken an unexpected turn. The communication department had been scrambling to extinguish the fire for 24 hours. They had almost succeeded. But 350 had shown up. I think we can conclude that the summer terrace is going to have a big success.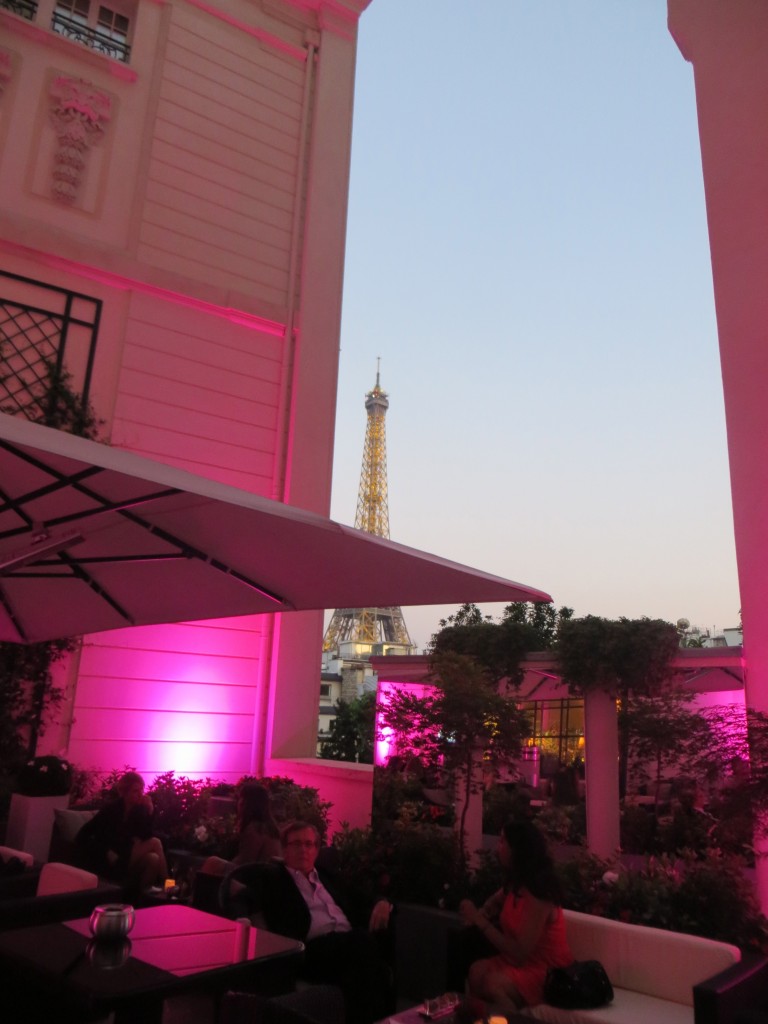 Head Bartender, Christophe Leger, has created a menu of champagnes by the glass  (Bollinger Special Cuvée and Rosé) Wine and Porto Fonseca, not to forget the wines in bottle (La Grande Année 2004).
For smaller appetites, a map of sweet and savory tapas in agreement with the Champagne Bollinger has been designed by the team of the Bar. So you can enjoy the sunset and admire the sparkling Eiffel Tower while enjoying exceptional vintages.
The Shangri-la Hotel is in general worth visiting. It´s sublime.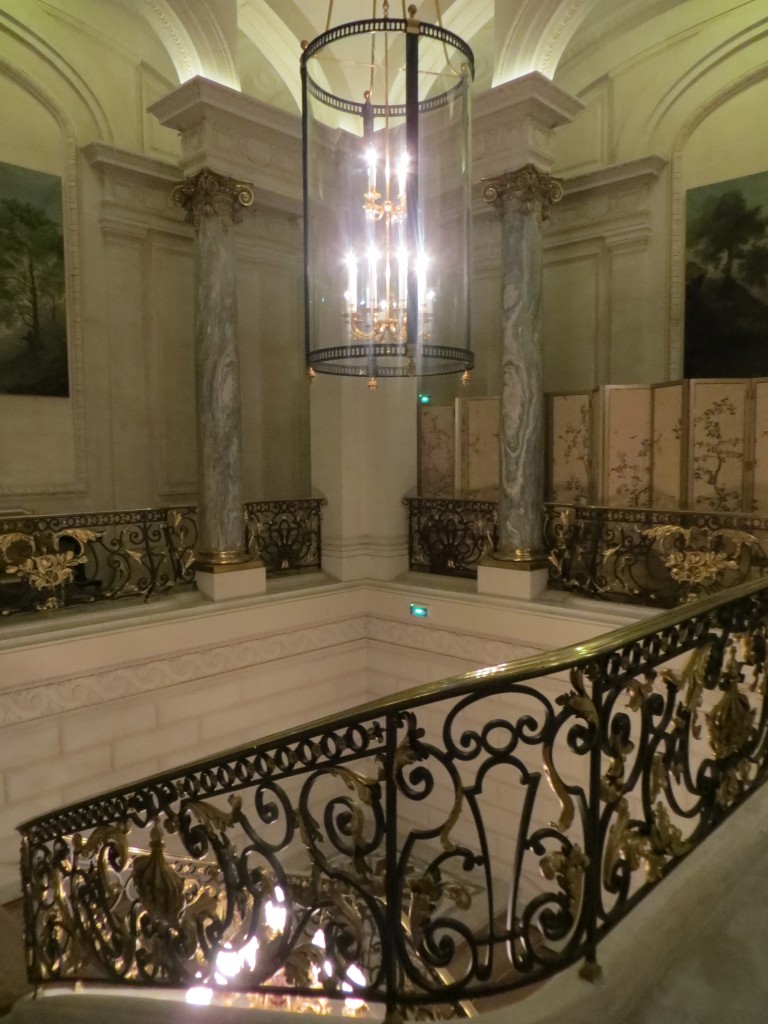 There is a fantastic peaceful and relaxing atmosphere.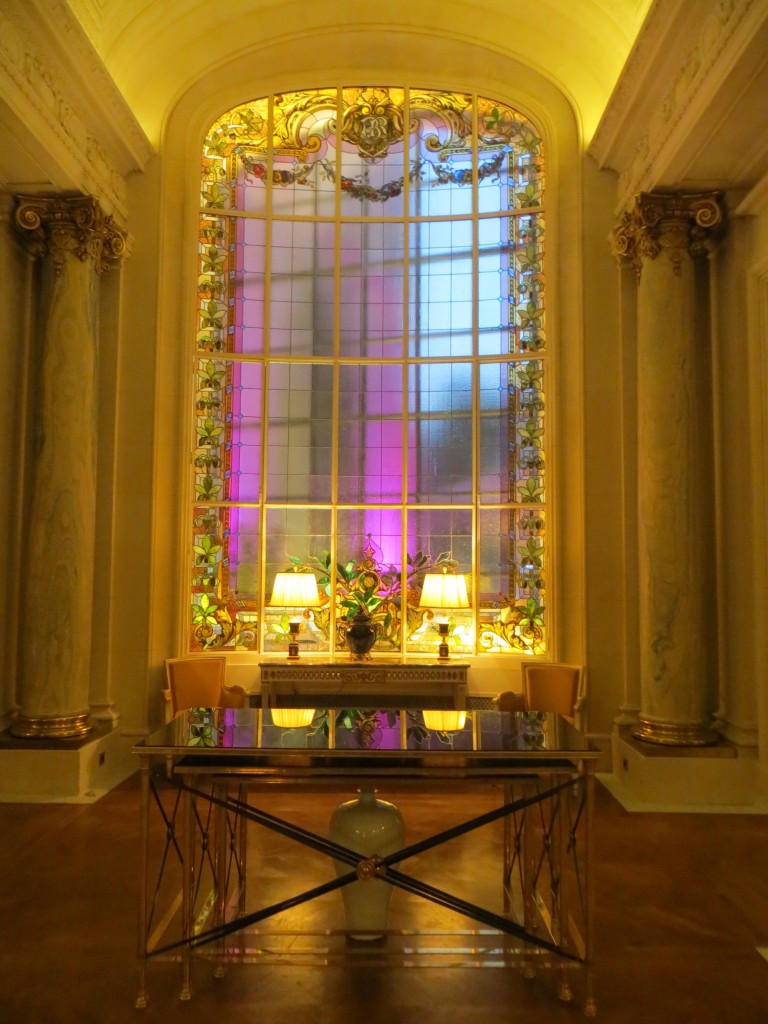 You´ll find it at: 10 avenue d'Iéna, 75116 Paris, France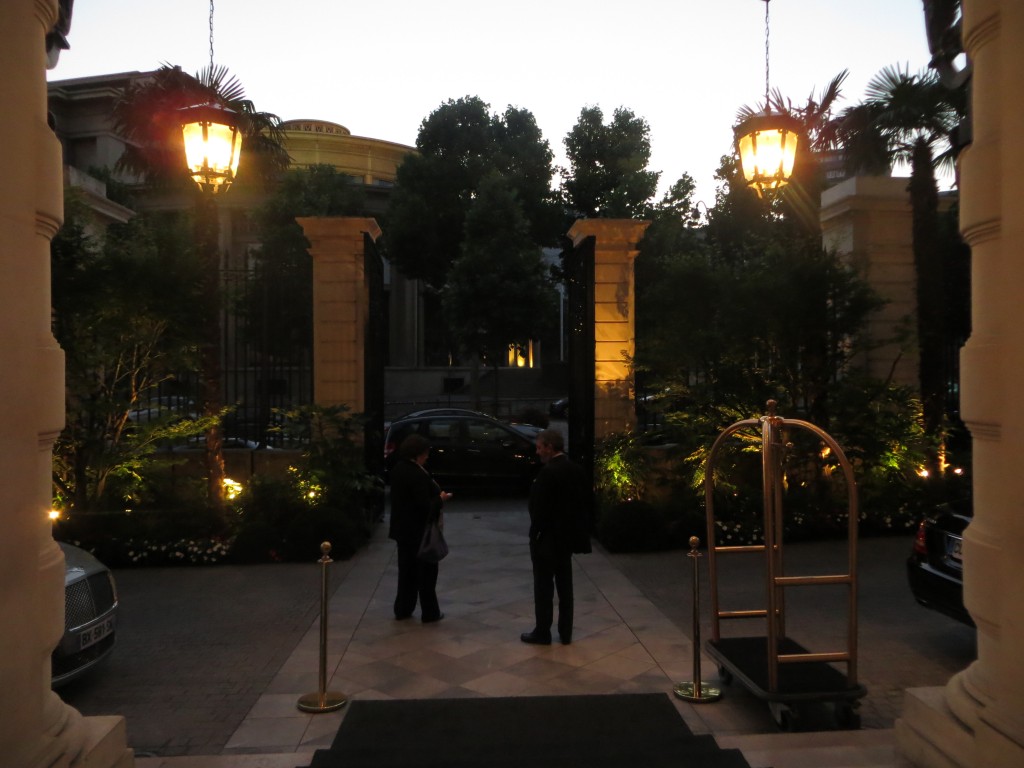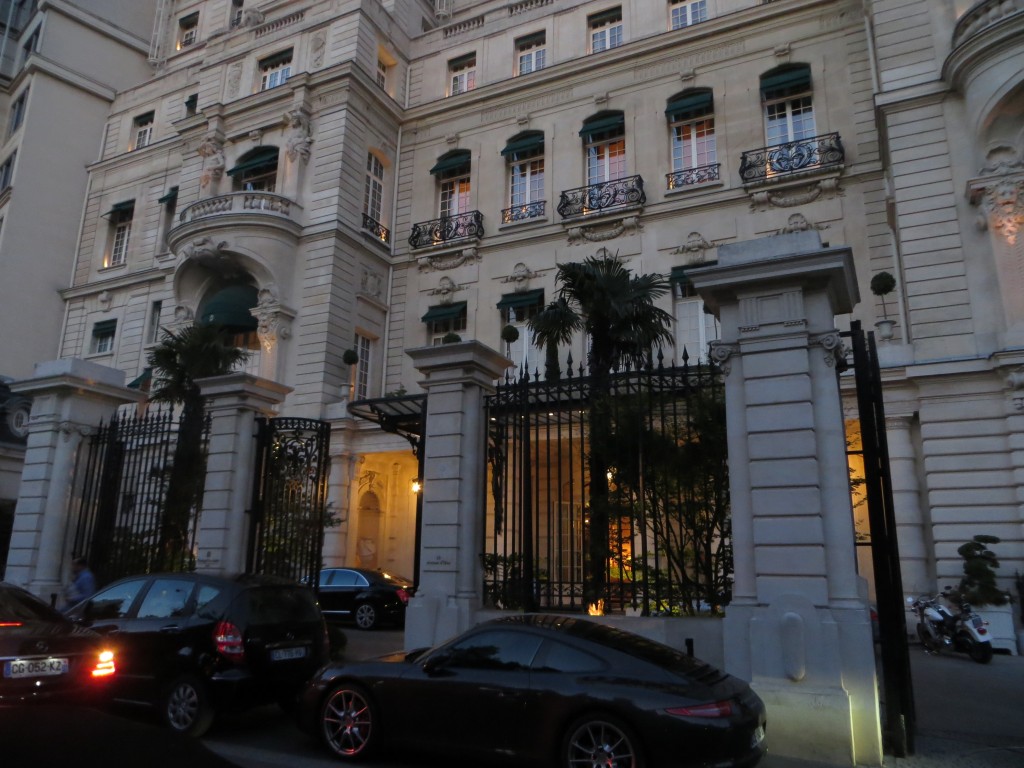 Metro 9: Lena