Truffle is all you need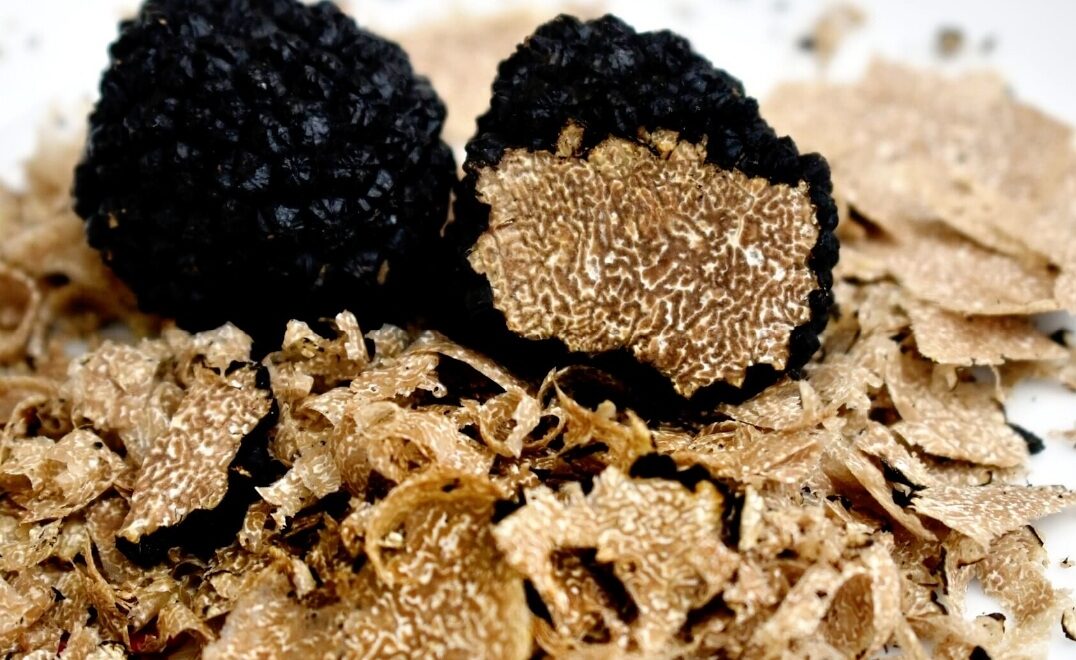 Recently I tasted some amazing truffle products. If you like the smell and taste of truffle on your food or want to serve your guests some extra delicious dishes, then I recommend you take a look here.
THE UNIVERSE OF THE TRUFFLE
Recently I visited the city Saint Rémy de Provence in Vaucluse. By chance I walked into the truffle showroom and discovered some amazing truffle products that I'd like to share with you here.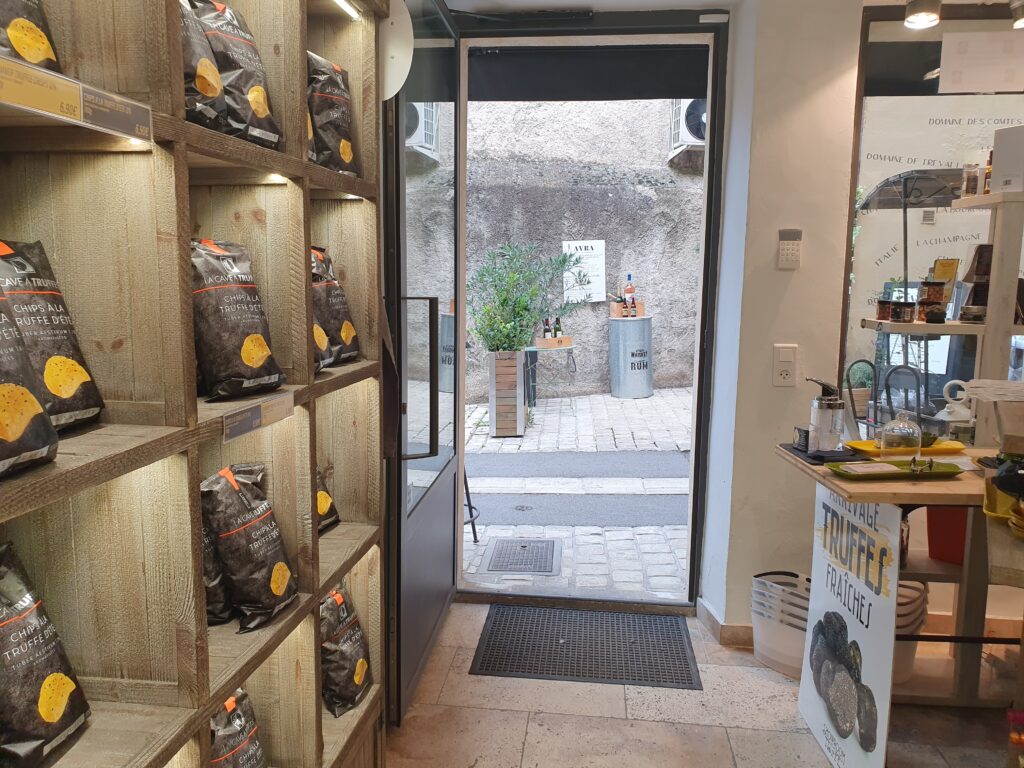 On the shelves I saw a wide range of made in France products: truffle chips, truffle oil, truffle tapenade, truffle salt and you name it…
All of them are developed and manufactured in the south of France by truffle specialists. For centuries, French gastronomy has been able to sublimate this ancient mystery that the truffle is.
After having tasted them all, I'm in the 7th heaven and need to spread the word.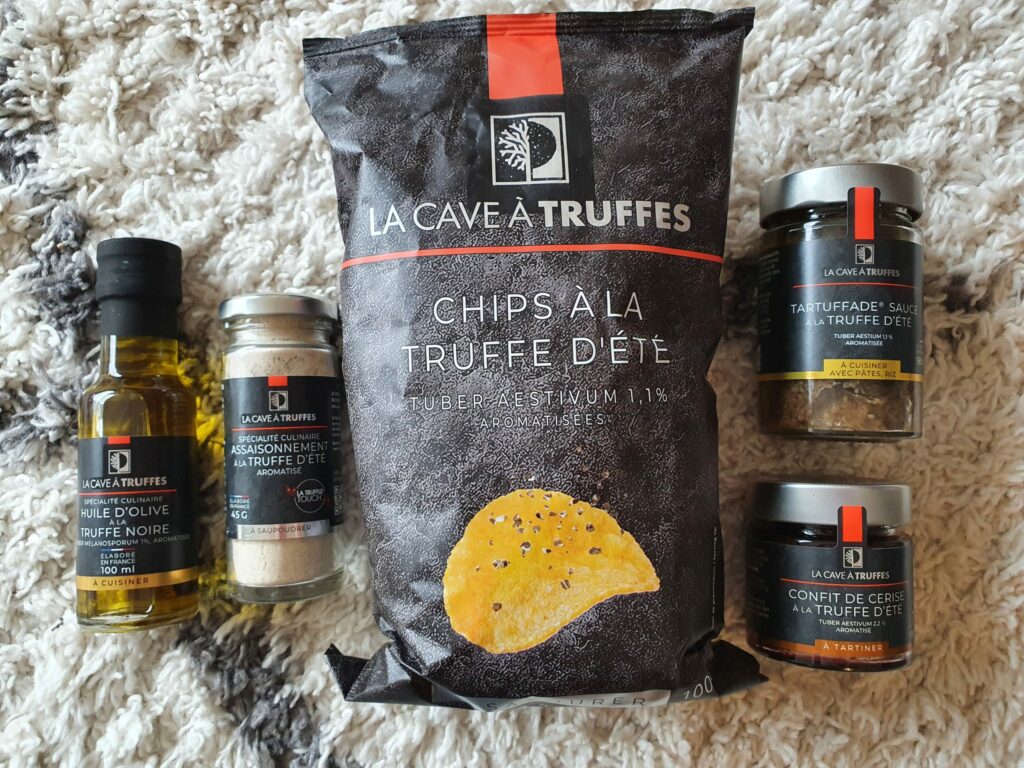 THE SUMMER TRUFFLE SEASONING
€ 17.90
This powder is easy to use, after cooking powder your food, poultry, fish, pasta, potatoes and you will have all the power of the truffle.
This dehydrated truffle condiment will embellish all your dishes in a simple twist. A must have in your kitchen.
THE BLACK TRUFFLE OLIVE OIL
250 ML € 22.90
A fruity olive oil, with subtle and complex aromas of black truffle. Use it to create some amazing vinaigrettes or on fresh pasta. All the scent of olive and the lightness of the flavor of winter truffle will appear. I love it.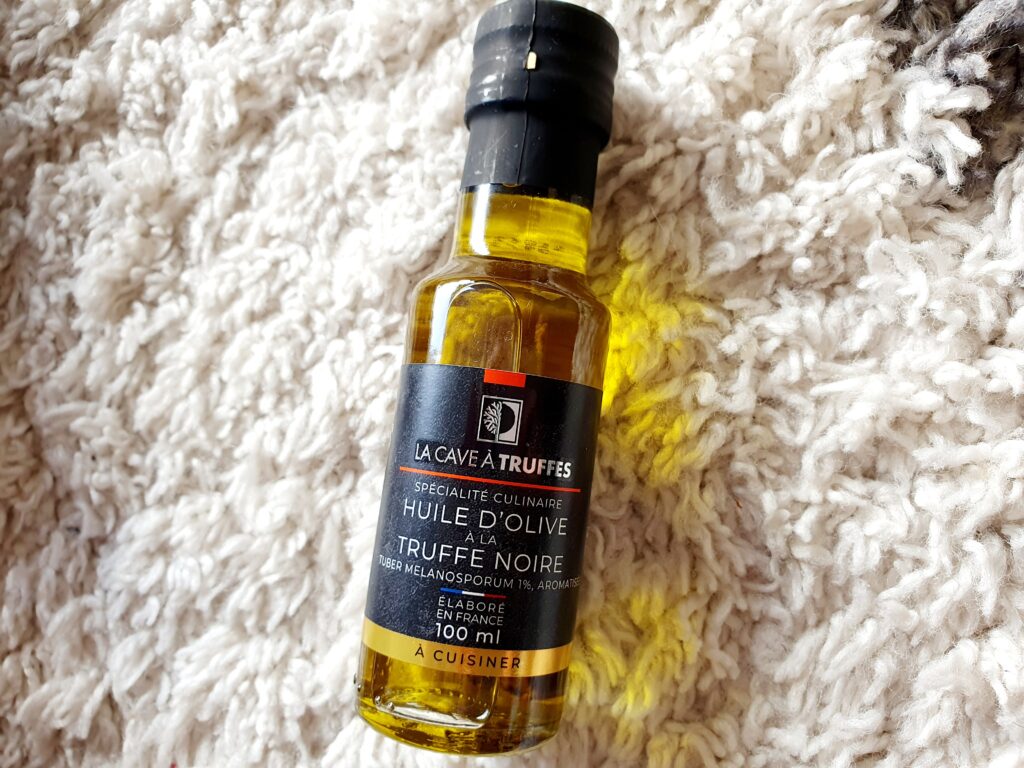 CHERRY CONFIT WITH SUMMER TRUFFLE
€ 13.90
To accompany your foie gras, or simply as an aperitif on a toast with a small piece of Comté, you will be seduced by this original
TRUFFLE OLIVE TRUFFENADE
€ 17.80
Tapenade with Provencal truffle. The truffles collected at their optimum maturity, between January and March, deliver all their flavors for subtle and complex accords. The combination of olive, black truffle and mushrooms from Provence.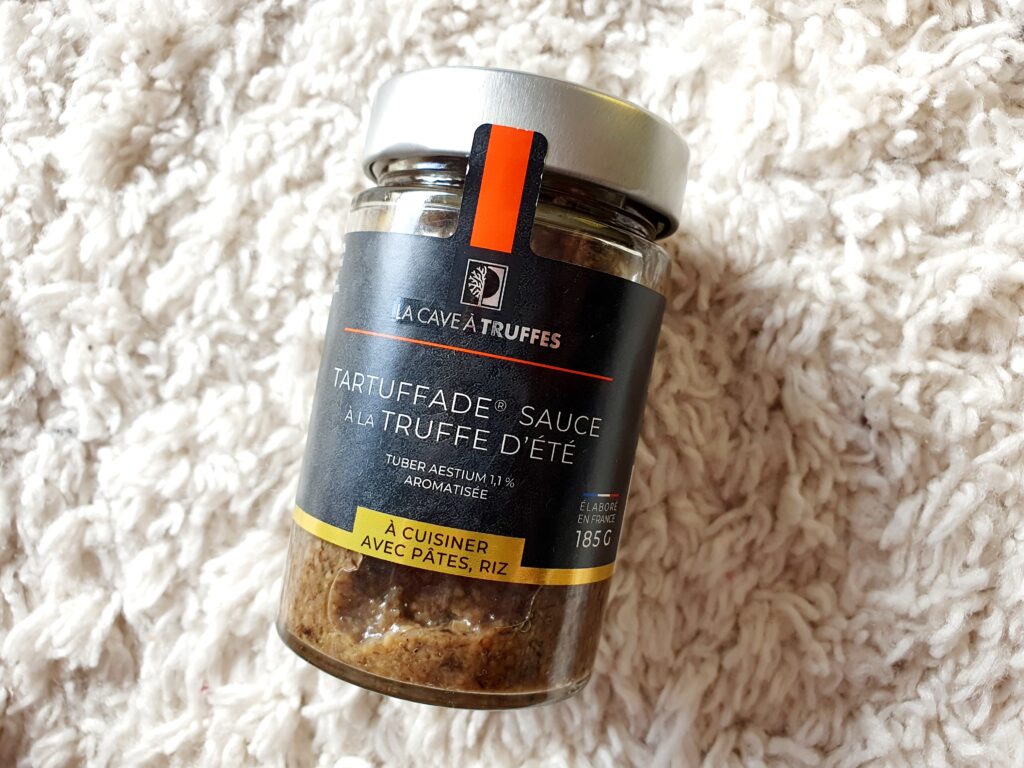 Make a toast of truffenade, arrange lightly grilled eggplants, a drizzle of truffled olive oil and a little grated Parmesan. works wonders as an aperitif, on toast or on top of baked potatoes.
Discover all of their products here.